When choosing one, you should choose a heating pad best suited to your personal needs. An oversized office heating pad that can lay flat on your bed is the best choice if you're trying to ease lower back pain or stay warm during the winter, while a compact and flexible pad works better for soothing aching joints, such as knees and elbows.
Our team of experts turned to the opinions of shoppers who have tried out heating pads and shared their experiences to help you choose the right one. Additionally, to their near-perfect ratings, these top-rated options contain thousands of positive customer reviews on the best heating pad for office chairs.
1. Autonomous ThermalComfort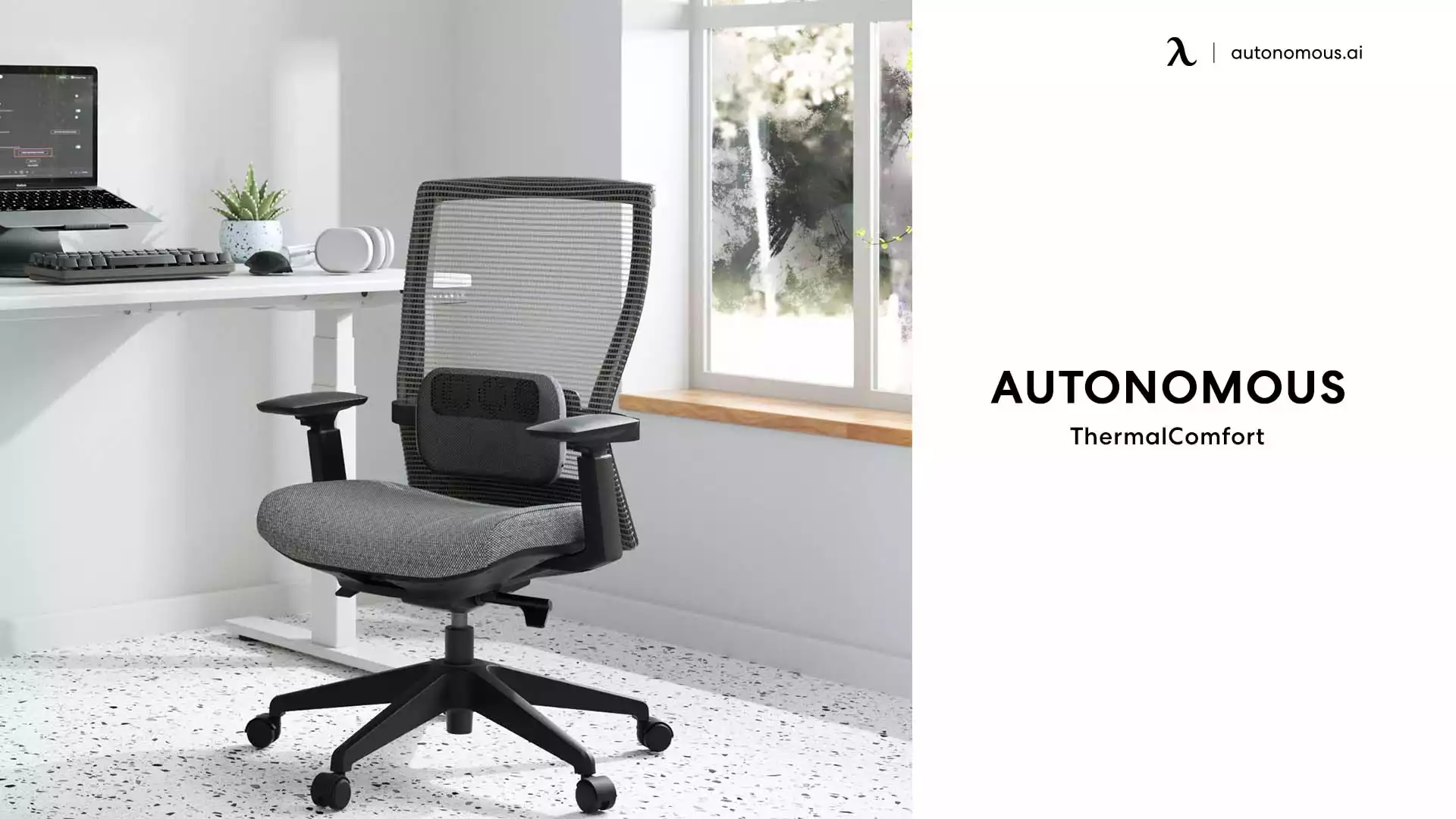 With the ThermalComfort Office Chair heated lumbar support, you can adjust the temperature in the lumbar curve and get a massage on three different levels to keep you comfortable and relaxed no matter where you are.
It is possible to choose between a heater that will keep you warm and fans that will keep you cool. You can relax your muscles and improve circulation in the lumbar curve by using a vibrating massager with three intensity levels. They can be programmed to operate automatically every 15 minutes.
You can use it anywhere, anytime, making it the best office chair for back pain: even during a long bus trip or plane flight, since it is portable, battery-powered, and lightweight. You can take a ThermalComfort heated office chair pad anywhere. This battery allows you to use the device continuously for an impressive six hours on a single charge.
Charge and use simultaneously are possible on the best office chair heating pad. Remove the cover and wash your pad to maintain hygienic conditions. An adjustable nylon strap secures the pillow, which is filled with soft memory foam, and you can pair it with our ErgoActive memory foam seat cushion.
2. XL King Size Pad from PureRelief
Its cover is machine washable; it automatically shuts off when the temperature is reached, is safe to use, and quickly reaches and maintains the desired temperature. There are added comfort and conveniences, such as a plush cover that doesn't excessively sweat, six heat settings, a backlit controller, and a storage bag, with the PureRelief. Additionally, it comes with a five-year warranty.
3. King Size XpressHeat from Sunbeam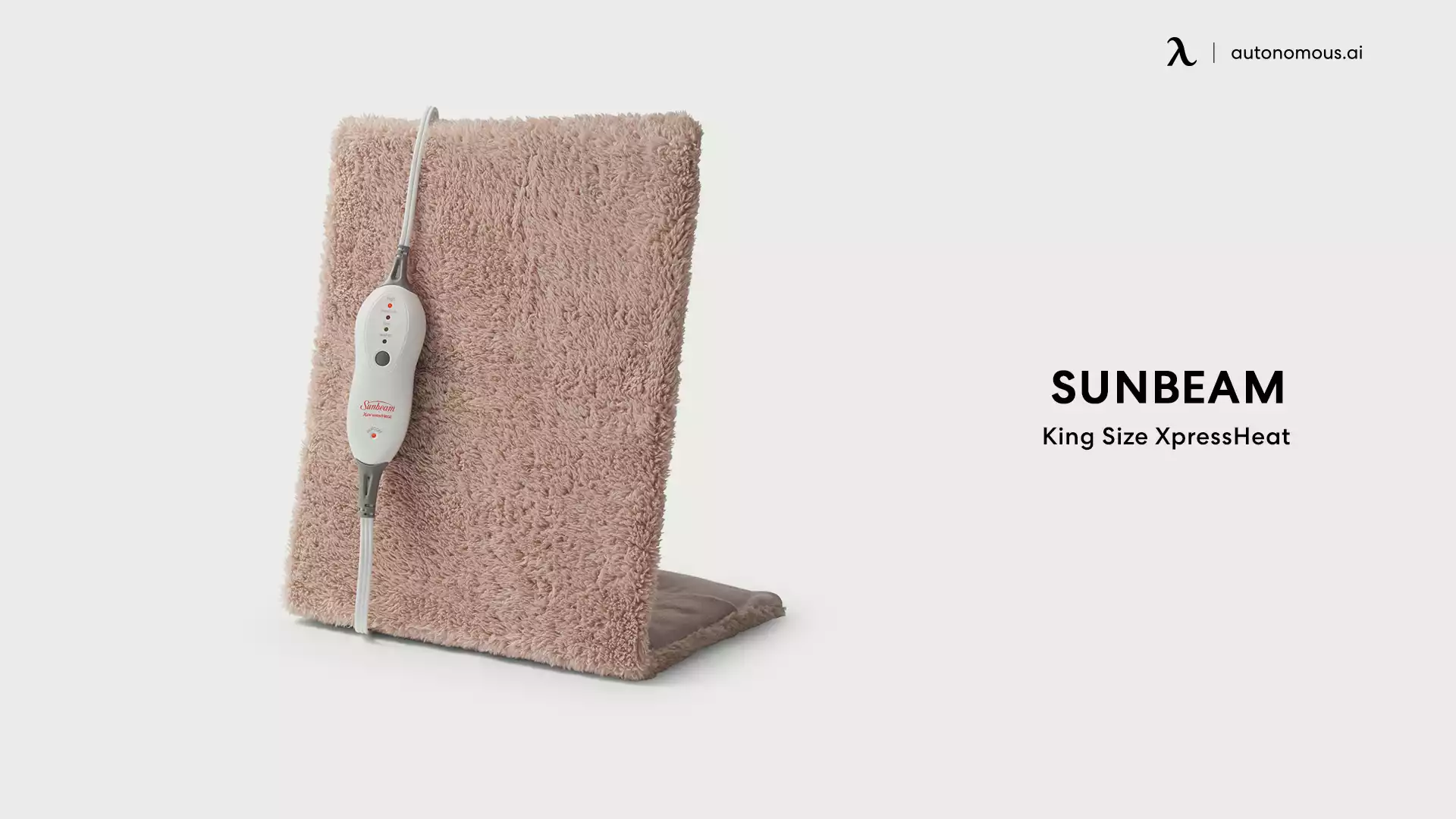 Sunbeam's King Size XpressHeat appears to be manufactured by the same company as the PureRelief if it is unavailable or becomes far more expensive. Featuring six heat settings, a machine-washable cover, and a backlit controller, this pad offers the same features as our pick. Our pick is Sunbeam's best-selling, top-rated heating pad -a brand that's well known in the US. A five-year warranty also backs it.
4. XL Reusable Gel for Hot & Cold Therapy Pack from Ohuhu
We recommend the Ohuhu's Hot and Cold therapy pack that you can reuse if you are looking for a microwaveable heating pad that can also serve as an ice pack. When frozen or heated, it conforms to different body parts, fits into any microwave, and comes with an integrated wrap with Velcro straps for attaching it to your ergonomic chair.
5. Large Electric Heating Pad from Mighty Bliss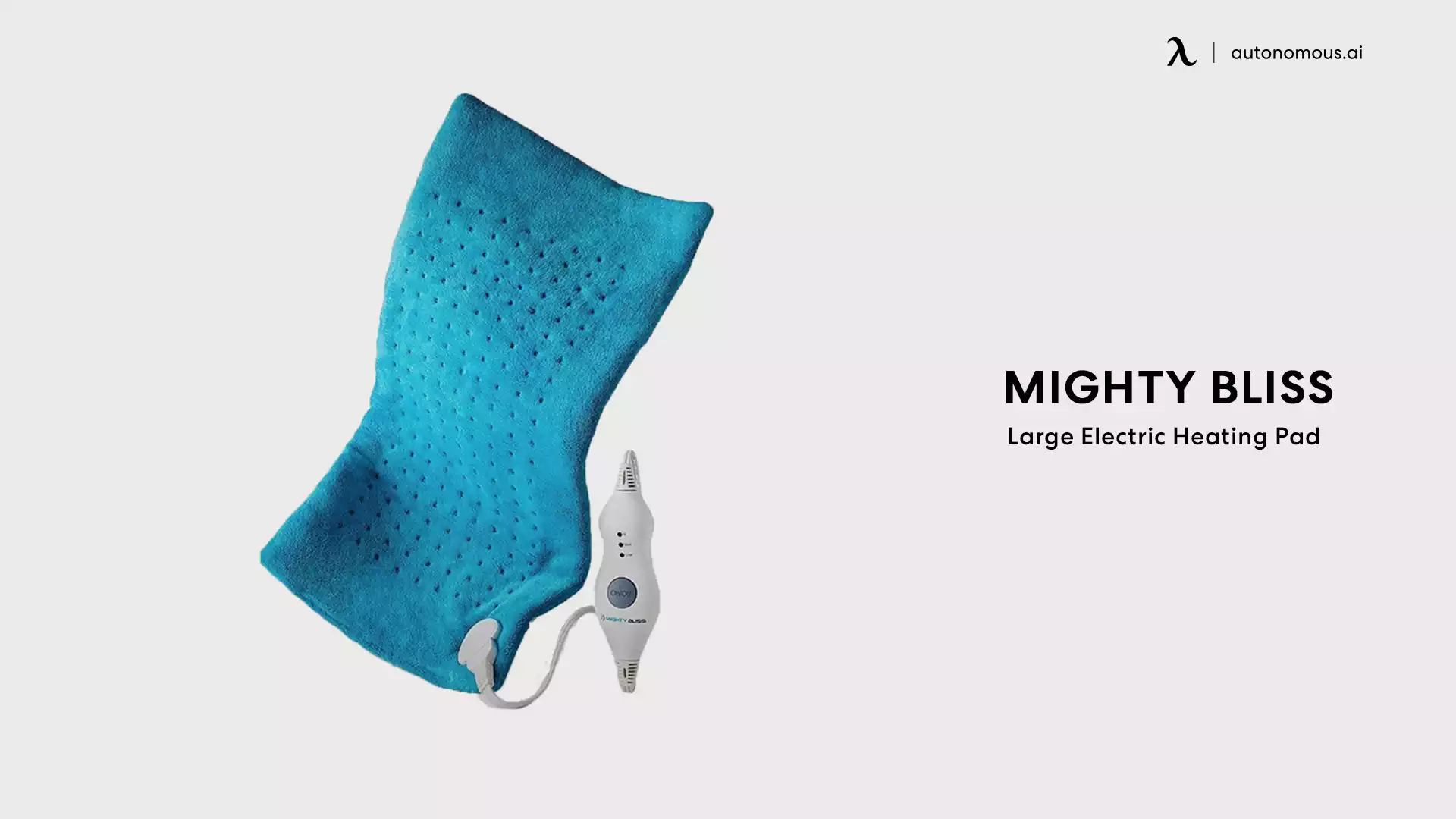 Customers on Amazon say this Mighty Bliss heating pad is the best option for those suffering from cramps. The flexible pad heats up quickly when placed on your reclining ergonomic chair and contains a control panel you can use to select low, medium, or high heat settings. After removing the cord, the entire pad can be machine-washed because of the microfiber material's softness against the skin.
6. Microwavable XL heating pad from Amazon
Looking for something that you can microwave? Take a look at the Soothing Company's heating pad. This office heating pad generates heat for up to 20 minutes after it's been microwaved for just a few seconds, unlike most electric heating pads. The cordless technology reduces electricity usage and allows you to use the product on the go since it is battery-powered. As you move about the day, you'll be grateful for the long-lasting heat, the lovely material, and the strap that helps you keep the pad on.
7. Flexfit Heating Pad Wrap from Sunbeam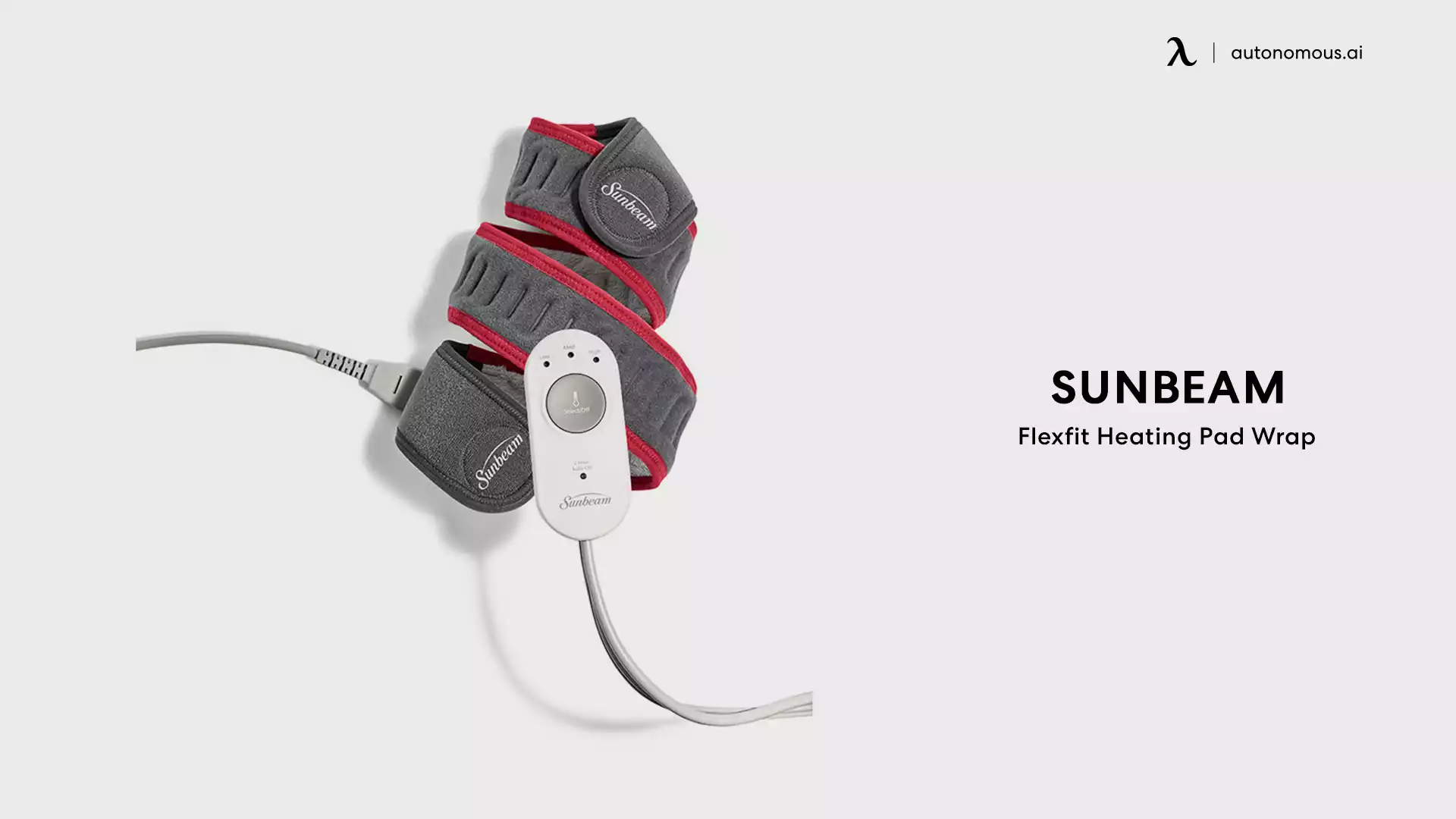 Office heating pads are typically designed with long, flexible designs to easily wrap around tricky areas of the body, such as elbows, wrists, calves, and ankles. The pad is fastened securely with Velcro on both ends, while the cord is nine feet long, so you have plenty of freedom to move while wearing it. This wrap stays put, is comfortable, and has good quality materials.
8. Electric Heating Pad from Comfy Temp
This 2.98-pound office heating pad provides the pressure, comfort, and warmth of a weighted blanket combined with the soothing, warming effects. Its extra weight and is filled with tiny glass beads help keep it firmly in place, unlike lightweight pads that tend to slip off easily.
Thanks to its backlit LED screen, you can use the controller at night without turning on any lights. A removable, machine-washable flannel cover makes cleaning as simple as with a non-weighted pad. Eleven timer settings are included, as well as a handy counter.
9. Warmies Microwavable Scented Turtle Shaped Pad from Intelex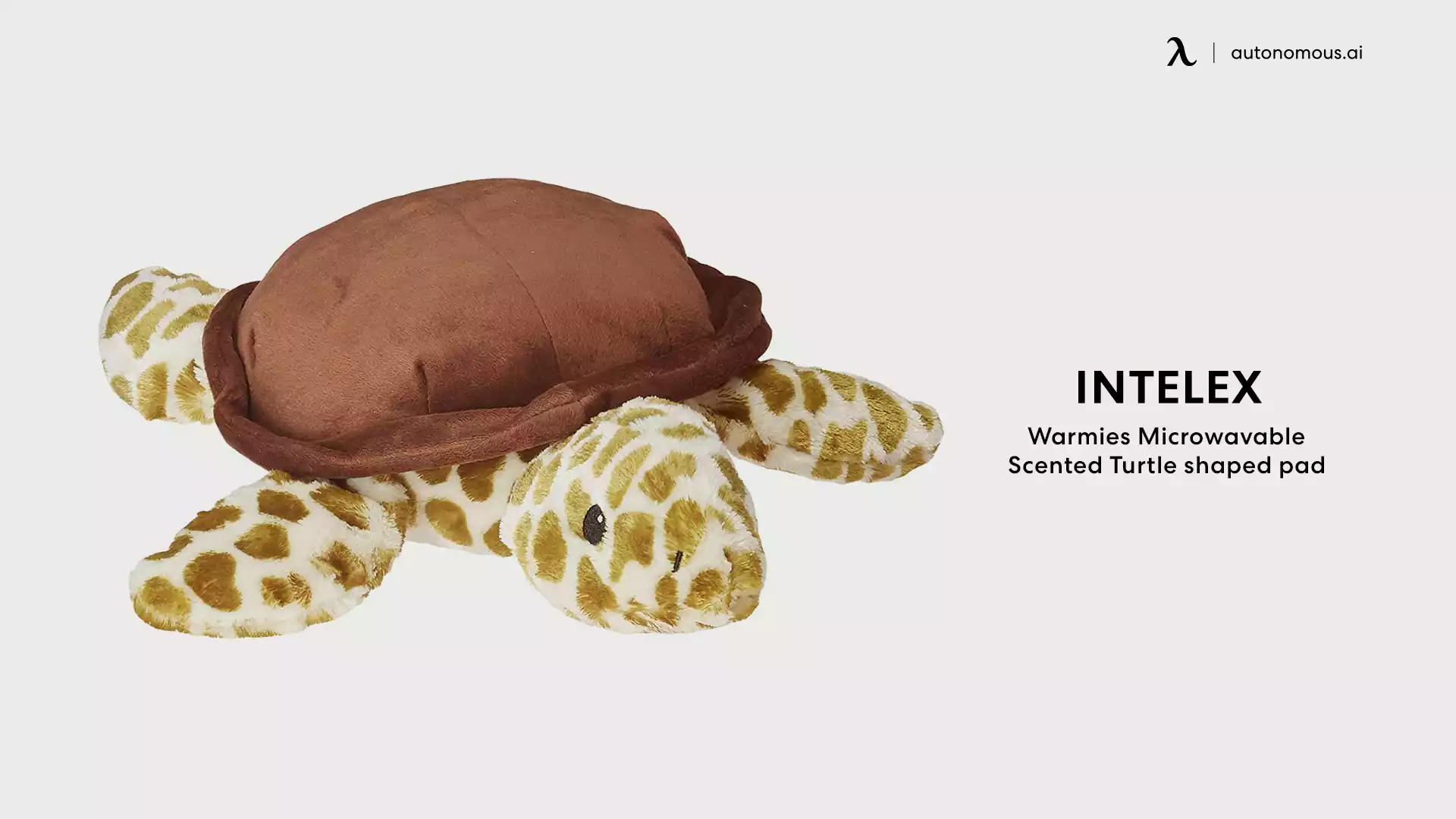 You can feel better after looking at this adorable turtle, which lifts your spirits, relieves aching muscles, and distracts you from painful cramps. A natural grain and lavender fill give it a warming, toasty feel, and a relaxing fragrance, making it a relaxing, spa-like experience. Because the pad's body is plush, it's comfortable and easy to cuddle up with. It's also compact so that you can take it on the go.
10. Infrared Natural Jade and Tourmaline Pad from UTK
This jade and tourmaline office heating pad will be a welcome addition to anyone who enjoys hot stone massages (or just likes the idea of getting one). As a result of the addition of these stones, the pad has an increased weight and acupressure functionality and stays warmer for longer. We recommend it for any part of the body, as it produces a temperature of 103 to 159 degrees Fahrenheit, and it automatically shuts off after four hours.
11. Full-length Heating Pad from Ambershine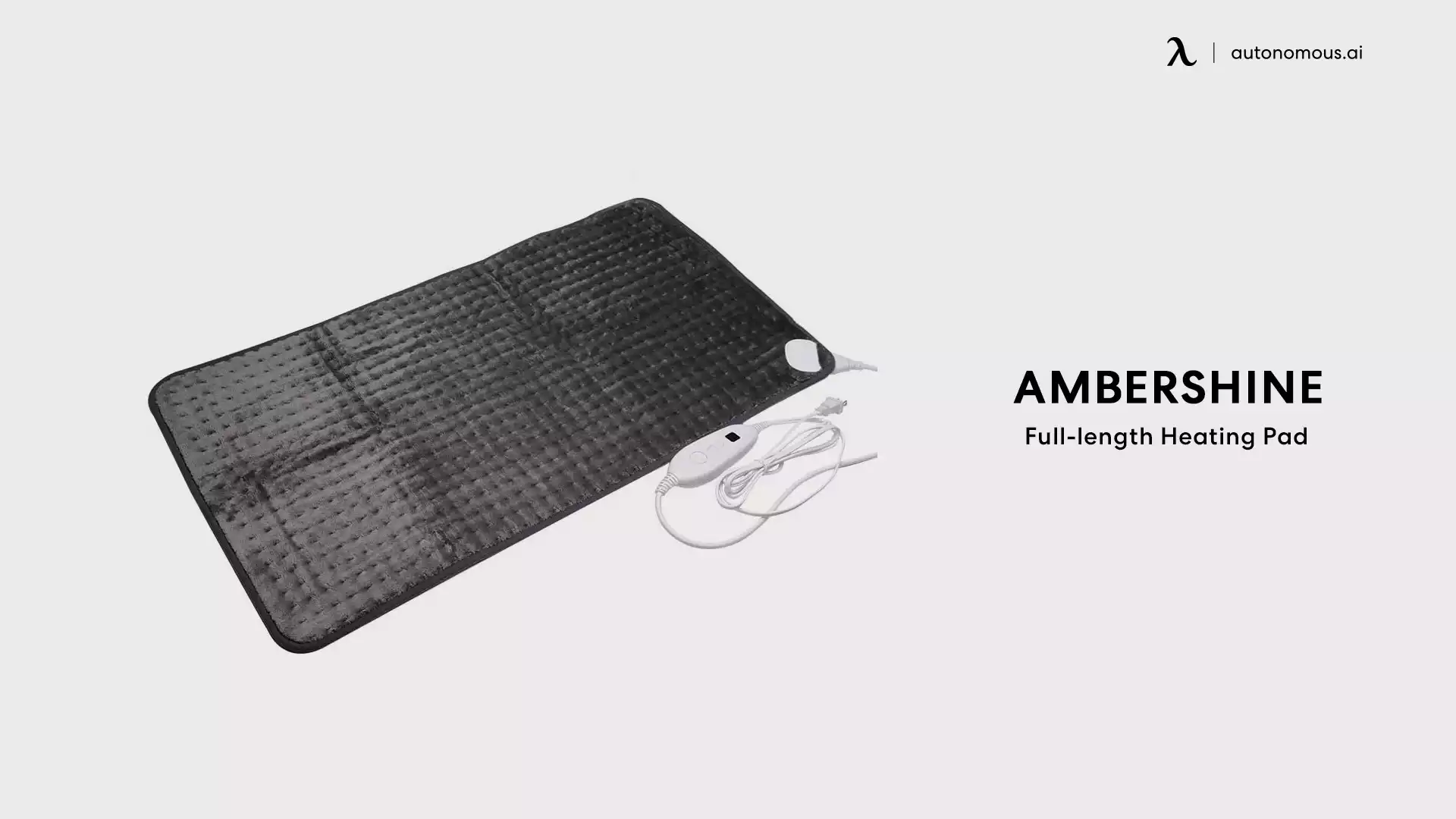 Ideally suited to those seeking a reliable pad that is large enough to cover their legs or backs, this model is worth consideration. The $36 price tag makes it affordable for just about anyone. In addition to its six heat settings, it comes with an automatic shutoff after 120 minutes after heating up, preventing you from overheating if you fall asleep while using it.
Video ads for product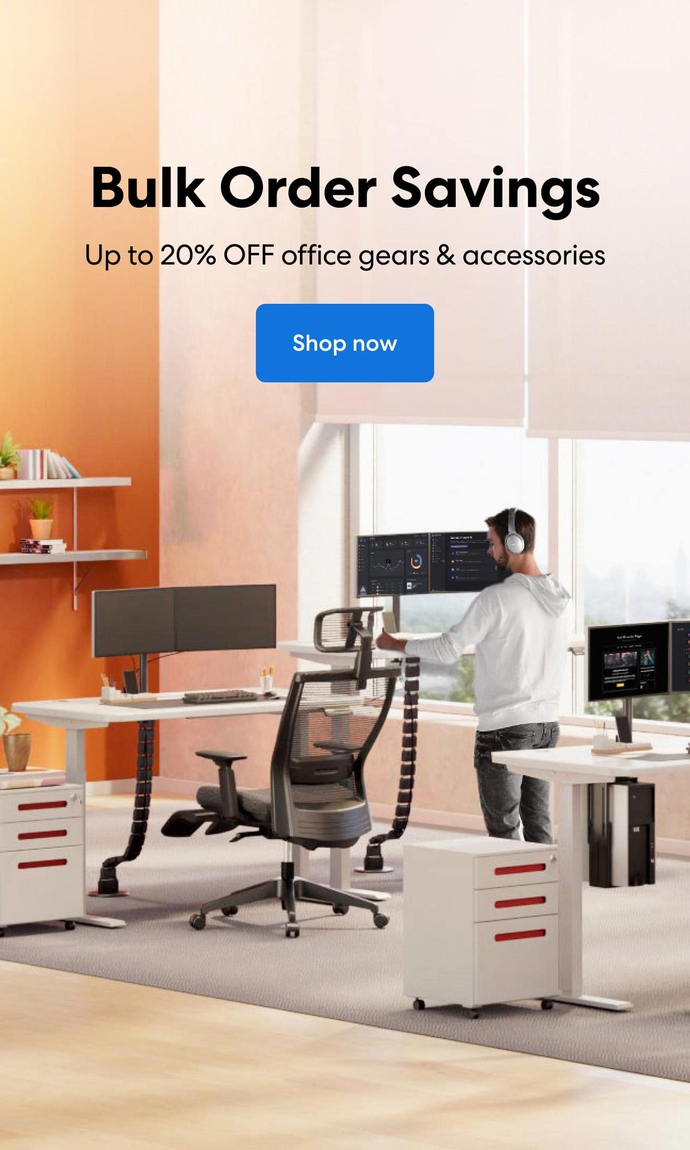 Subcribe newsletter and get $100 OFF.
Receive product updates, special offers, ergo tips, and inspiration form our team.