Smart Products
15 Amazing Garden Office Pods You'll Love (2023 Review)

Autonomous
|
Nov 16, 2021
4,403 Views
A garden office part is the perfect home office trend to send your productivity through the roof. While it is incredibly convenient to be able to work from a comfortable and relaxing space, some downsides come with this allowance. 
For example, it becomes very difficult to do your intended work tasks when many of your favorite hobbies are right beside you. Even if it's not the TV or your video games, maybe you are a family-oriented person who enjoys being around your loved ones tremendously. 
In any case, this is likely going to trigger you to do your best to filter out the distractions. After all, you earn a living with the job you have, and you cannot allow the factors around you to take that away. Having an office in the garden may sound a bit strange initially, but once you get used to the idea of a backyard work pod, there is no turning back.
It's the perfect middle ground, as you get a place to focus better, without having to compromise the proximity to your comfort zone. The only transit time you are going to encounter here is the time it takes you to walk to your home garden office and back. 
The idea of everything you are about to read is to give you some insights, as you may be wondering how to choose an office pod. It's also important to tell you to pay keen attention to every work pod term & condition that a manufacturer may have. 
You don't want to make your purchase and execute all your home desk setup ideas inside it, only to find out that you may have missed the requirement for a permit or something of that nature. 
What Is an Outdoor Office Pod?
The simplest way of looking at a backyard office pod is as a separate workspace from your home. It's a self-contained single room structure that fits your office equipment and allows you to get your work done. Having one means that connections are going to be required for your electric, lawn, and other basic work requirements. 
People choose to put their outdoor office pod designs in many places, And the garden happens to be one of these. If nothing else, it makes for a great view whenever you are walking around and taking whatever short breaks you may during the workday. 
It hasn't always been a common thing to have an office pod for home use, but as the work from home trend continues to take shape, there has never been a better time to get yours. 
What Material Can Be Used for a Garden Office Pod?
An outdoor office pod can be made up of a series of different materials. Wood happens to be one of the most common, and it's incredibly reliable. The use of wood makes for a more economic design, and depending on the kind of wood used, you may find yourself having several resistances. 
Glass tends to be used for windows and doors, but some home garden office designs feature glass as a part of the external structure. Of course, this isn't the typical glass variety, so there is no need for you to worry about how easily it can be shattered. 
Metal is another material that you may find in some designs, though it may not be as common as others. Still, some manufacturers stand behind the durability that most metals offer. The downside here is it often must be offset with other elements since you don't want to deal with overheating or rust. 
15 Incredible Backyard Office Pod Choices
Now that all the formalities are out of the way, it's time to talk about garden office pod designs that may be well suited to you. These 15 options are some of the best you can find, and they are intended to guide you in making a solid purchase.
1. Autonomous Pod
The definitive garden office pod experience comes from none other than Autonomous, which is known to provide all the tools necessary in a work-from-home space. Previously, the only thing missing was the space itself, and now that's no longer the case with this predesigned option. 
Technicians are sent to your location to construct it onsite, and all the structural necessities for you to function are already taken care of. All you need to do is move in. 
2. Autonomous Workpod
The Workpod is different from the previous entry in one very important way. The standing desk office setup is one of Autonomous' strong points, and you get the full set with a SmartDesk and ErgoChair along with your Autonomous Pod. Imagine having an office in the garden where everything you need is brought to you by one of the top manufacturers in the world? 
3. OfficePOD
Not everyone has a host of space to dedicate to the purchase of an office pod for home-based work. Even if you want that additional area to promote your focus, your garden may just not be large enough to accommodate some of the bigger designs.  
If that sounds like you, then the office pod may be what you are looking for. It features a very small and elegant rounded cube design that should be enough to fit your office furniture. Once it gets the job done, what more could you ask for? 
4. Tetra Shed
Not everyone who goes through this list is going to be looking for a prebuilt design. If you are a fan of the DIY culture and you are looking to get hands-on with the construction of your outdoor office pod, then you may want to review the Tetra Shed design for some inspiration. 
Should your spouse or someone else also needs a productive workspace, it's perfect since the shape allows for multiple units to fit together as if they are puzzle pieces. The interesting design is going to stand out in your garden in the best ways possible. 
5. Archipod
This spherical design is perfect to help you block out distractions and focus on the tasks that you may have at hand. It has an upward opening door and a semicircular office desk mounted onto its wall. Therefore, the only thing you need to worry about is bringing an ergonomic chair to the party. 
Their external aesthetic fits perfectly in just about any garden, so don't worry about it looking out of place. 
6. Rotating Luxury Pod
Like the previous entry, this is another spherical garden office pod design. However, it features a luxury aesthetic based on the shaping and use of premium glass. You can adjust the positioning of the entrance thanks to its rotation feature, which makes for some very interesting directional potential in your garden. 
If your backyard can be seen from external positions, you can expect to be the envy of the town with this kind of setup going on in your yard. 
7. Yardpods
The name may not be the most interesting thing in the world, but the same cannot be said for the design that you are getting. If there were ever a model that can adjust to fit different kinds of needs, then Yardpods nailed it. Depending on the layout of your garden, you can review the options that the manufacturer offers and select the one that fits in the best. 
Regardless of the customization features you may choose, there is never a compromise on the functionality and durability that the unit you get is going to offer you. Even your finish can be modified to your liking. 
8. QualitySheds Studio Shed
Though a garden office pod is a solid investment, you may not have the financial means to splurge on the premium options with all the bells and whistles. However, that does not mean that you should have to compromise on having a functional unit to work in. 
If that's the mindset you have, the QualitySheds designed this model just for you. As affordable as it may be, you still get to adjust the color, finish, size, and other elements. In the end, you end up with a statement of an outdoor office pod. 
9. Small Sphere Pod
The small sphere pod is another beautiful-looking design that should find a home in your garden with no trouble at all. The futuristic design is unmistakable, and there's a special look that is synonymous with that spherical shape. 
Like the previous rotational option, you can adjust the whole structure to your liking. Additionally, it's designed to lend itself to an extra layer of much-appreciated privacy. 
10. Linea Garden Office Pod
A low-profile design is what you are getting here, which means roof overhang that may be synonymous with other construction styles is not a factor you need to consider here. This is an ideal office in the garden for every remote worker. The manufacturer opted for an unembellished exterior along with carefully detailed internal guttering, which comes together to create a design that works well in small spaces. 
This is one of the only home garden office options you can build close to boundaries without concern. 
11. Professional-ii Garden Home Office
This backyard office pod is so incredibly stunning that it is also used as a pool house. There is nothing too complicated about the design, but there is an overall air of elegance in it. 
Don't worry about the internal space of this garden office pod, as you have more than enough. Even if you wanted to accommodate two separate workstations, that would not be a problem for this unit. 
12. Rattan Lounger
Few units feel more appropriate for a garden layout than the Rattan Lounger. First, it's shaped like an apple, which feels like the ultimate level of irony. Additionally, it features a default open area that allows you to work while enjoying the natural air on your skin. 
Plush pillows are included to help you work in comfort, and there is even a shield option that allows you to cover the open space when needed. 
13. Rowlinson Connor Corner Garden Office Pod
If you don't have a large garden, you are likely going to have some issues fitting this one into your space. However, if you are one of those homeowners who has a huge garden space and wants an office pod for your home that can capitalize on it, then Rowlinson is the manufacturer for you. 
Still, it features an open-fronted area that preserves that pod feel that you may like. Shockingly, you are going to find that this large unit is quite a bit more affordable than some of its smaller counterparts. 
14. Igloo Pod
What could spell focus more than being isolated in a dome? That's what the Igloo garden office pod gives to you, with its excellent frameless reinforced glass design. You would probably think it's not very durable, but that's where you'd be wrong. 
The Igloo Pod is resistant to many potential points of damage, and it brings a unique look to the garden you love so much. Its transparent structure also gives you a beautiful view of your space whenever you want to regroup. 
15. Platform 5 Architects Hybrid Office Garden Shed
While this garden office pod design can fit other applications, it was designed with the garden in mind. The shape can only be described as a creative spin on the Fibonacci sequence, which brings together a solid foundation with a beautiful aesthetic. Glass, metal, and other sturdy materials protect an oak interior that feels out of this world. 
It's going to be hard for you to find another design that competes with this one where style is concerned.
Final Remarks
Certainly, you feel more inspired than ever to get a garden office pod that gives you a private workspace in a very comfortable place. A garden is associated with feelings of relaxation and comfort, both of which are essential to ensure you're as fresh as possible as you work. 
Options, such as those provided by Autonomous even give you the pleasure of a soundproof work pod to take advantage of, since noise can be one of the most persistent factors disturbing your ability to work. Say goodbye to the worries of low productivity at home and say hello to your new office.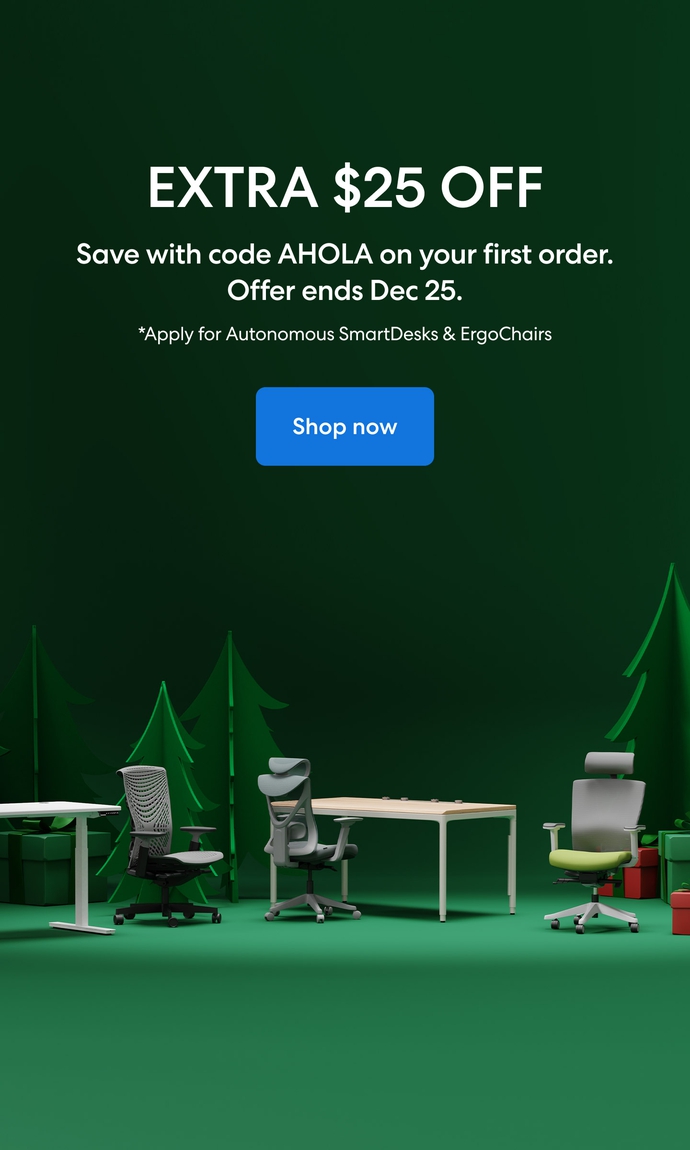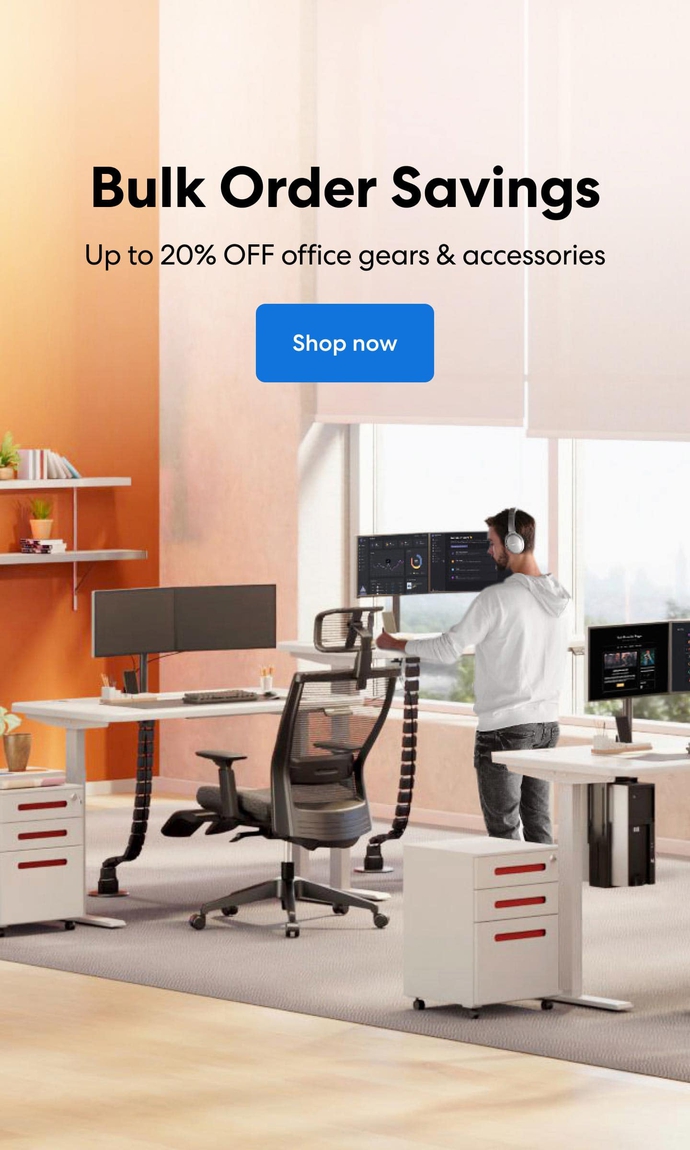 Subcribe newsletter and get $100 OFF.
Receive product updates, special offers, ergo tips, and inspiration form our team.