Choosing a PS4 gaming desk is essential for gamers, especially if you love console games. This guide offers a few models you should consider when you're looking for functionality and aesthetics! 
Best PS4 Gaming Desks List
There are many gaming desks on the market, but if you want to have the best gaming setup, you need to narrow down your options. Here are the best picks of 2022: 
1. SmartDesk Core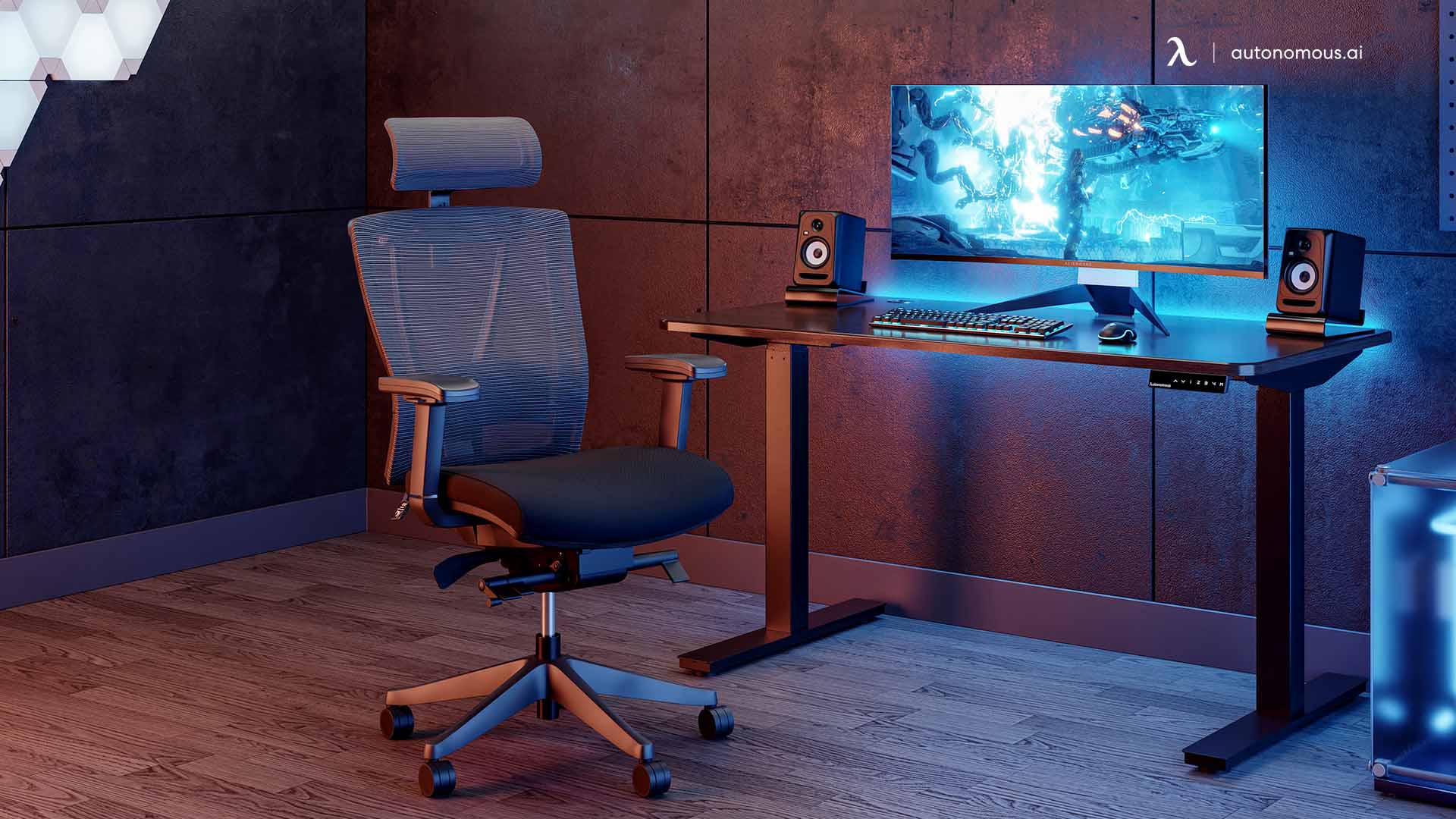 When you're a gamer, your console gaming desk is one of the most important pieces of furniture you have. It's where you'll place your PS4, so buying an adjustable standing desk is probably one of the best options you have. 
The SmartDesk Core is a high-quality desk you can get. It's ideal for PS4 gaming because it's sturdy and spacious, which means you can organize your devices and play for hours! 
2. Benzara Gaming Desk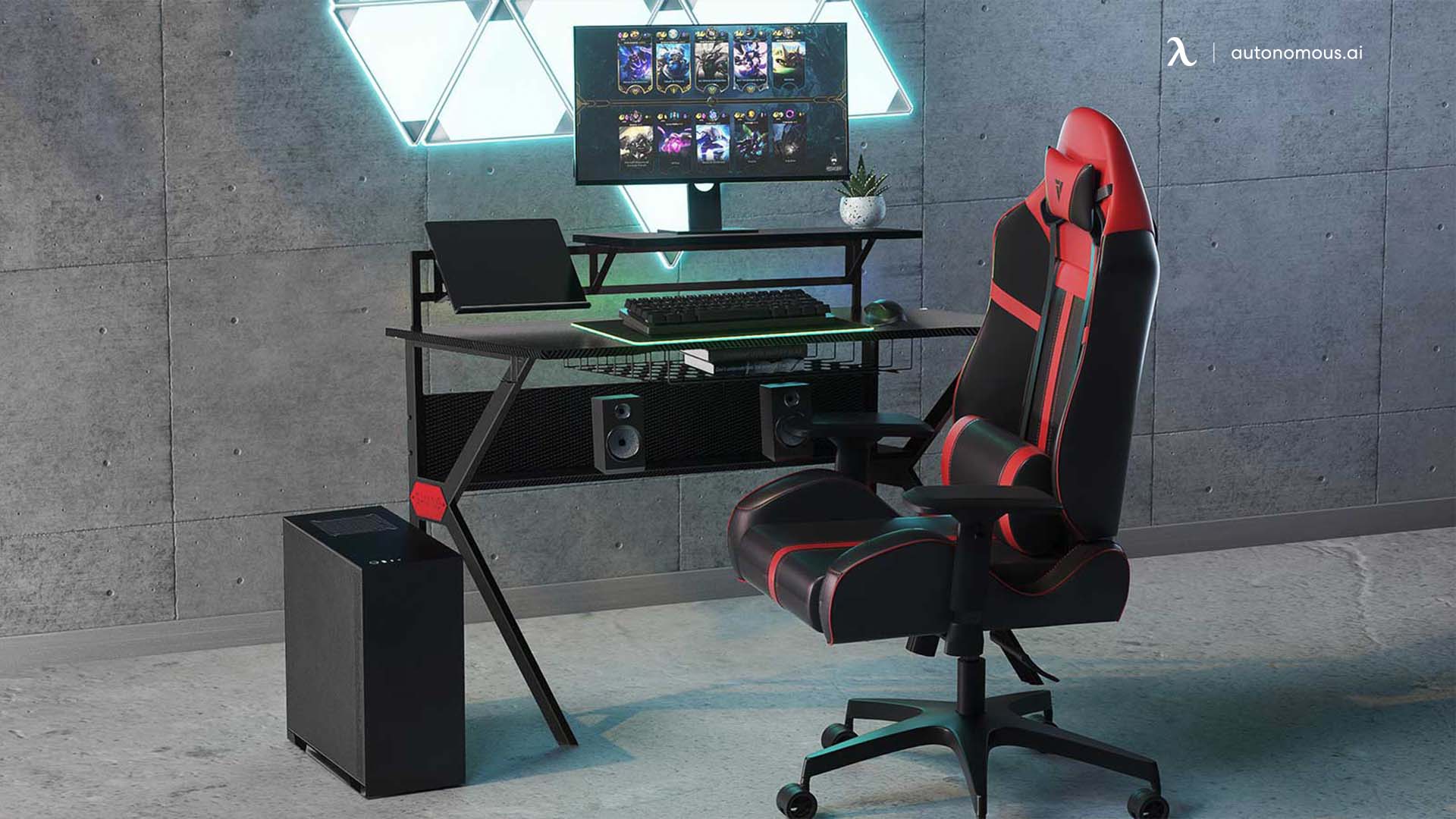 Buying a Benzara gaming desk for PlayStation 4 is another fantastic idea because the brand's options have a sleek and compact design, so it's ideal even if you don't have much space available. 
This model features a raised shelf for your monitor and an extra one where you can place whatever you want. Furthermore, it includes various holders: one for a tablet, one for cups, and one for your headphones. 
The Benzara gaming desk offers a one-year warranty in case you have any inconveniences, but it's one of the best ones you can find on the market, so it'll probably exceed your expectations. 
3. Ameriwood Dakota L-shaped Desk
Manufacturers behind the Dakota L-shaped desk know very well how to provide you with the best pieces of furniture for your gaming desk setup.  
This PS5 gaming desk fits right in any gaming space, even if you're in a small room. Since it's a corner desk, you can easily put it on your left or right and guarantee that it doesn't take more space than needed. 
It's an immensely practical and functional desk, and it's also very beautiful, so it might be the ideal addition to your surroundings. 
4. Walker Edison Soreno Corner Desk
Although Walker Edison is not as famous as other brands such as Autonomous, you should still consider the Soreno desk because it's affordable, sturdy, and long-lasting. 
Walker Edison's model has a solid steel frame, which means that the table can last years before you have to buy a different one.  
It features handy accessories, for example, a CPU stand and a keyboard tray. Even though it requires some assembly, the instructions are easy to follow. 
All the characteristics of this table make it perfect for you to incorporate into your setup. Once you have the ideal gaming desk and chair combo, your whole experience can change!  
5. Gaming Computer Desk by Atlantic
Getting a high-quality desk can turn things around for you. You can feel more motivated to play, especially if you own a PS4 and want to pull all-nighters playing your favorite games.  
Atlantic's PS4 gaming desk is ideal for all gamers. This brand understands what it is like to play, so it always offers you top-notch options.  
When you buy this desk, you get a high-quality, sturdy table that's very inexpensive. Thus, it's the perfect combination between fantastic features and a great price. 
6. Couch Gaming Lapdesk by CYCON
Gamers have to deal with a lot of things when they want the perfect PlayStation desk setup. You have to make sure that the table you buy has the correct size for all your equipment, but you must also consider aesthetics and cable management. 
Purchasing this desk means you can organize all your wires due to the internal cable management system. Additionally, this desk's materials include both leather and Velcro, which make it easier for you to fix any equipment to the board. 
Even though there are many console gaming desk options, this model offers great value for its price. It also includes foam padding, so you can use that to support your arms. 
7. Elite Series ApexDesk
You choose whether you want to play while sitting down or standing up. With this gaming desk for PlayStation 4, you can be comfortable at all times. 
Since it has an electronic controller, the Elite Series table might be the ideal piece of furniture to add to your PS4 gaming setup.  
It's made of strong MDF wood and it has beveled edges as well as a beautiful matte finish. The programmable controller comes with four preset settings that you can choose from.
8. Pro Gaming Desk by Atlantic
Atlantic offers one more top-notch option to choose from if you're looking for a high-quality PS4 gaming desk. This table includes game case holders that you can use to organize your favorite PlayStation games! 
Just like Atlantic's base model, this one also includes a drink holder, but it's in the surface plate. Even though the desk's design looks daunting, you can quickly assemble it if you follow the instructions that come with it. 
9. Computer and Writing Gaming Desk by Need
If you're looking for the sturdiest desk on the market, this might be the one you've always wanted. It's immensely strong, its assembly is straightforward, and you can slightly adjust its height. 
Buying this desk means you get a simple surface to organize your PS4 and other items. Therefore, you won't get all the features you'd get with other models, but it's affordable and it gets the job done.  
Need's console gaming desk offers a flat surface and a sleek design. You can assemble it in 10 minutes or less, and it's one of the most stable tables you might find. 
10. Evodesk Standing Desk
It's unlikely to see a standing desk between gaming desk options, but this one is special. The features are so fantastic that you might want to incorporate this model into your PS4 gaming setup. h
You get to adjust the desk's height, so you have complete control over your comfort when you're gaming. At the same time, it's so spacious that you can organize up to three monitors on it, which makes it one of the best options for people with large gaming rooms. 
11. Arena Gaming Desk by Arozzi
Arozzi offers another gaming desk you can't miss if you want to make sure you buy the best one for your PS5 gaming desk. It has a cable management conduit, so you can quickly organize your wires and keep your surroundings neat and free of clutter. 
Assembling this desk might take you a little longer compared to other options – you might need to spend about half an hour. However, it's worth it because it's still a sturdy table with fantastic features and an innovative, fun design. 
12. Newedge Edition Gaming Altar by DXRacer
Some people know about DXRacer due to the brand's gaming chairs. Nonetheless, this model, known as the Gaming Altar, is a beautiful ergonomic computer desk that seems perfect for PlayStation gaming. 
This PS4 gaming desk allows you to swivel it around and adjust its angle the way you want. Furthermore, it includes a wire management channel for you to organize your cables and forget about clutter while you focus on your game. 
13. Racing Gaming Desk by Turismo
Turismo offers one of the best RGB gaming desk options you could get. This table includes a LED strip around its edge, and you can select its colors.  
Even though pretty colors can enhance your gaming setup, you should keep in mind that this PS4 gaming desk does not include a waterproof surface. Therefore, if you're not careful, you might damage the desk. 
This brand is serious when it comes to offering a sturdy desk. If you buy this desk, you never have to worry about wobbliness – it can't be unstable unless the ground is shaking.  
14. Computer Desk and Workstation by Zinus Port
Getting the perfect PS5 gaming desk might be as important as setting up the rest of your gaming room. Fortunately, Zinus Port has an ideal model for you: the Computer Desk and Workstation. 
It's a combination of many convenient features, and its design is sleek and elegant. Moreover, it's available at a fantastic price, so it might be what you're looking for if you're on a budget. 
If you buy this PS4 gaming desk, you get a sturdy table that's long-lasting. Additionally, since you can quickly assemble it, it might be the ideal model if you need to set up your gaming room fast.
15. Ikea's Bekant Desk
This brand has a lot to offer, but the Bekant desk is certainly one of the best examples of a convenient table for your PS4 gaming setup. 
Purchasing this console gaming desk allows you to enjoy 10 years of limited warranty, a net for cable management, slightly adjustable features (you're able to switch between 25" and 33"), and sturdy construction, made of aluminum and particleboard. 
Since the tabletop is made of particleboard, you only need to run a wet rag through it, then pat it with a dry one and you're good to start playing. Customers love Ikea because it offers long-lasting furniture pieces, and the Bekant desk is not an exception to that rule.
16. Uplift's Dark Brown Desk
Many people know Uplift because it offers top-notch tables too, and the Dark Brown Desk is a model you should examine when you're choosing the best furniture for your PS4 desk setup. 
With fantastic construction and a sturdy build, Uplift's option is one of the most beautiful models out there. It has a three-prong outlet spot, supports up to 355lbs in weight, and it features a dual-motor for you to adjust its height however you want. 
How to Set Up Your Surroundings for PS4 Gaming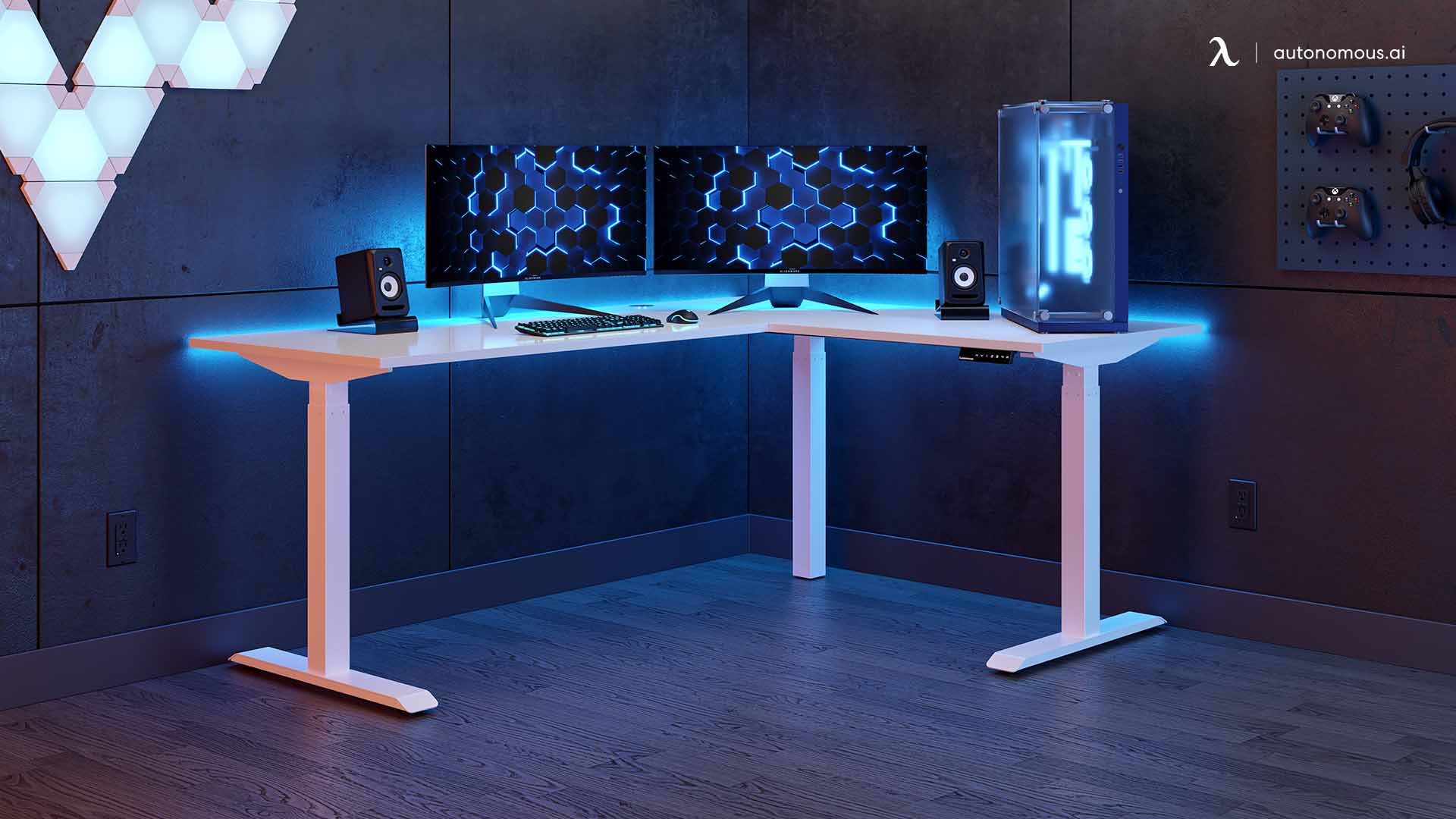 Organizing your PS4 gaming setup might sound like a straightforward process for some, but others need help, especially if you're buying a brand-new desk. Here are some tips to make it easier and much more enjoyable: 
1. Start with Your Desk
Your PS4 gaming desk is probably the biggest item you have to fit in your gaming room. Therefore, you should always start by assembling it (it might take a while), then putting it where you want it to be. 
Once your desk is in the right place, you can bring in your chair and devices. However, make sure your table is clean before you put your consoles on top of it. 
2. Plug Your Console
If your desk is clean and you're ready to start organizing your devices, it might be time for you to plug in your console. 
This is the perfect step for you to have fun and be creative. If you buy an L-shaped gaming desk, you can decide if you're placing it on your left or right side.  
At the same time, you can move your screen, console, and try your controllers until you decide which PS4 desk setup works best for you. 
3. Take Care of the Wires
Once you have organized all your devices, you need to take care of all the wires. The best and most beautiful gaming setups are neat and clutter-free, and yours can be too – it only takes a few minutes! 
Many desks include features to help you organize the wires, so it's much easier than you think. After you're done, you can include some decorations, for example, some LED lights, lamps, or even a few toys! 
4. Start Playing!
Your PS4 desk setup should satisfy your gaming needs at all times. There are many tables available, but you must buy the one that's best for you, and then organize your surroundings. 
When you have a neat and aesthetically pleasant setup, you can enjoy your gaming much more. It might even make you more motivated to play! 
Keynote Takeaways
Gamers need a proper PS4 gaming desk to be able to enjoy their time in front of the screen, especially if you want to play the games you love on your PlayStation console. Since there are so many tables to choose from, examine each one in detail before buying!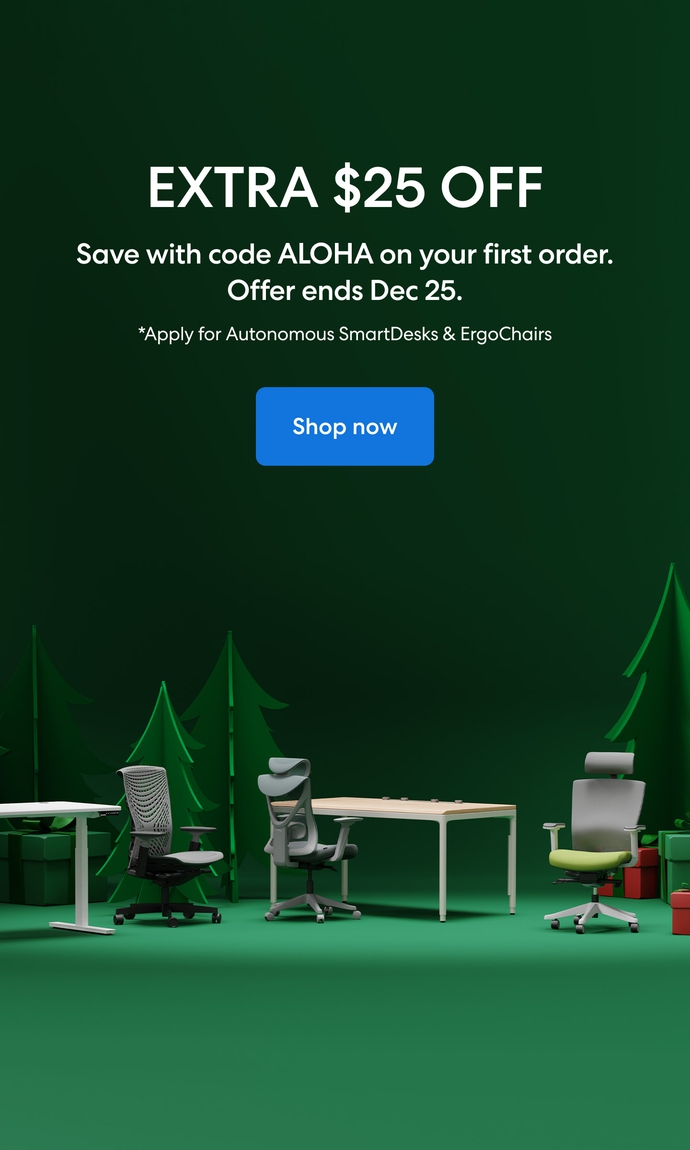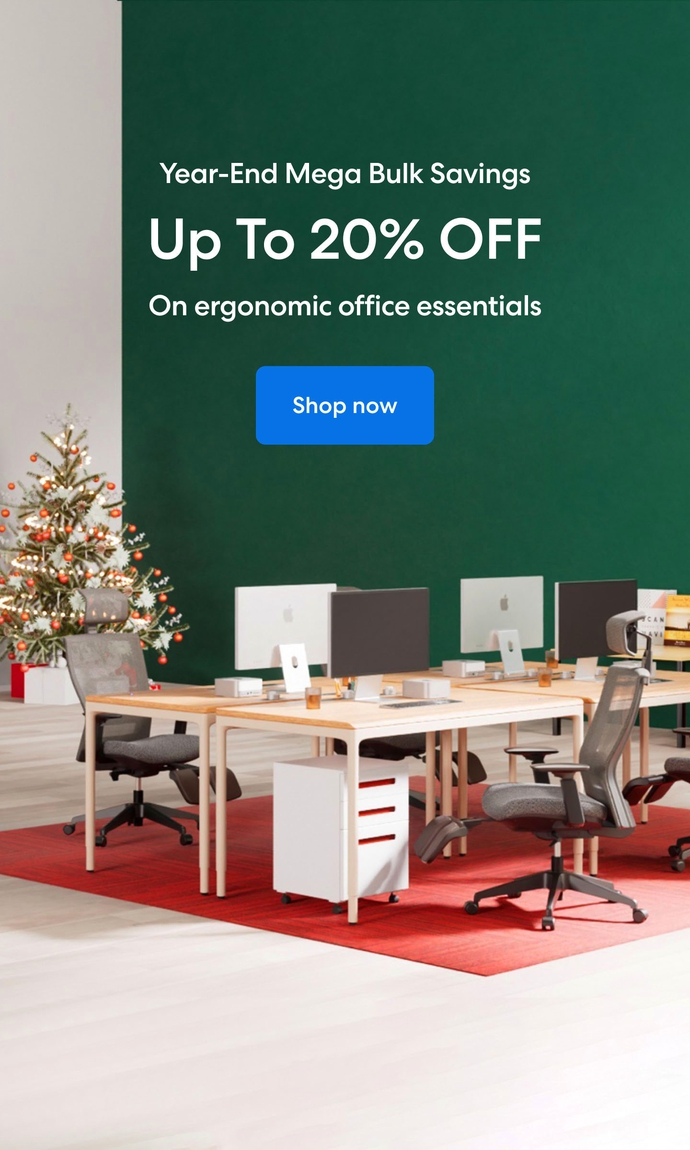 Subcribe newsletter and get $100 OFF.
Receive product updates, special offers, ergo tips, and inspiration form our team.