Smart Products
The 20 Most Modern & Contemporary Standing Desk Options for 2023
5,417 Views
Many people are beginning to understand the importance of not sitting for extended periods and the benefits that come withstanding. However, most individuals still struggle to increase the time they spend standing each day because they are likely stuck behind their work screen for the entire day at work. That's why standing desks have become so popular.
These office desks provide you with the ability to increase the time you spend standing each day without taking you away from your work. Nonetheless, this massive increase in demand for standing desks has led to the market being filled with many different options. As a result, choosing the right standing desk for your modern and contemporary workspace is challenging.
For this reason, we have devised this list of the 20 best and most modern and contemporary office desk options to help make your decision easier.
Why Should You Invest in a Modern Standing Desk?
Many reasons push you to purchase a standing desk. With that being said, there are also a number of aspects that can make you move away from investing in a contemporary standing desk. That's why we have created a pros and cons list for you to clearly see the advantages and disadvantages you can expect to receive when implementing a modern adjustable height desk into your workspace.
Pros:
A standing desk provides you with the ability to naturally increase the amount of time you spend standing without sacrificing the volume of work you're able to perform.
Your productivity and mood levels increase from using a standing desk.
A standing desk helps negate the common problems caused by sitting for extended periods, such as lower back pain.
A modern standing desk offers a refreshing and new design to any office space for a more professional look.
Cons:
A modern standing desk can be a costly investment.
A standing desk can cause back problems when set at the incorrect height adjustment.
What are the Most Modern and Contemporary Standing Desk Options for 2021?
Here are our top picks for the most modern adjustable height desk and contemporary standing desk options:
1. Autonomous SmartDesk2
The Autonomous SmartDesk2 is designed as an electric standing desk, which provides your working space with an ergonomically beneficial device that holds the ability to better your overall mood, energy, and productivity levels. This is because the desk encourages you to stand for longer periods, which aids in promoting good blood circulation. The desk is equipped to transition from a sitting to a standing position effortless and in virtual silence while offering a maximum weight capacity of 300 lbs.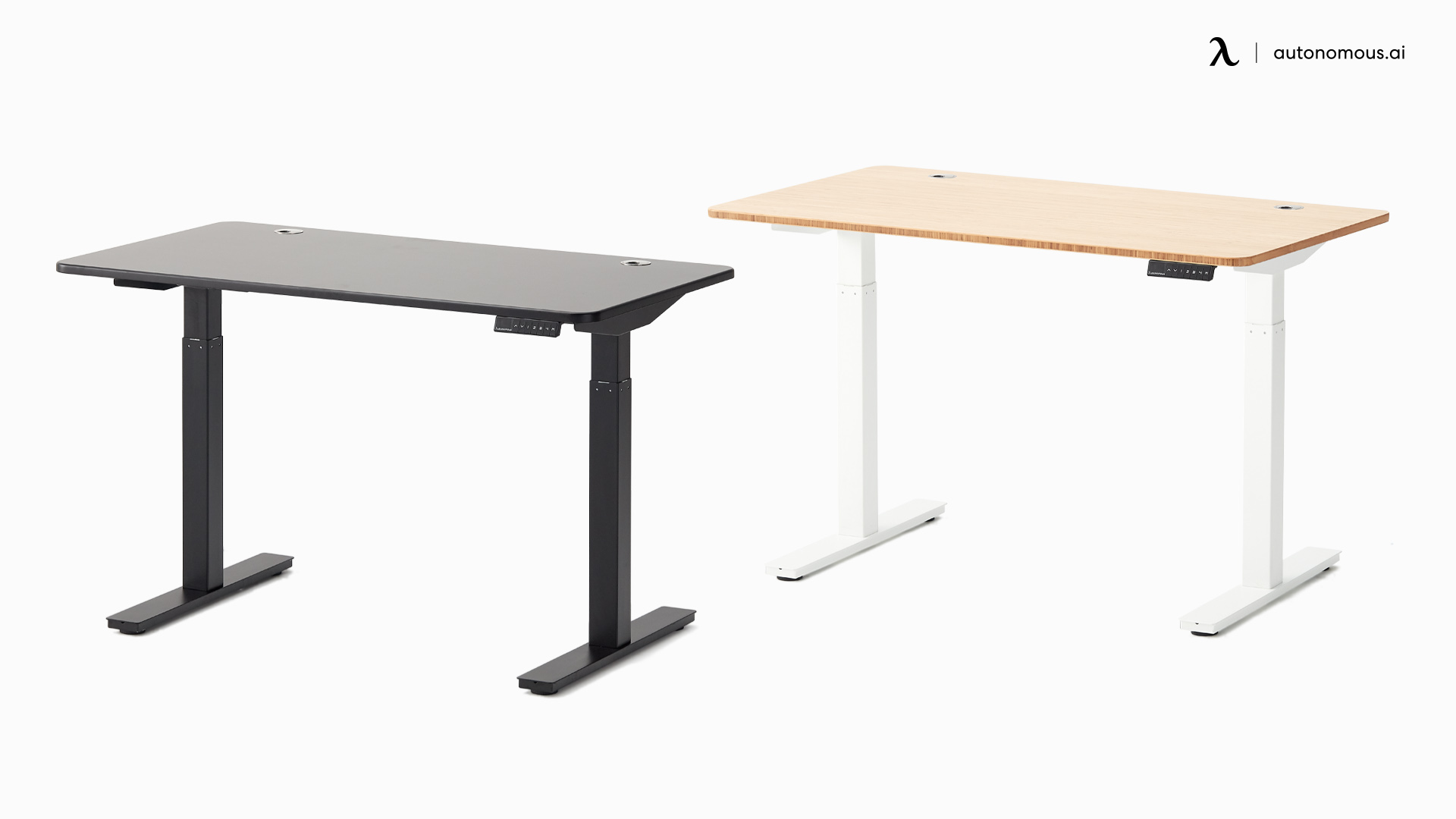 2. Autonomous SmartDesk 2 Premium
The Autonomous SmartDesk 2 Premium is equipped with a similar design to the Autonomous SmartDesk2. However, some of the features provided in the SmartDesk2 Premium are more advanced. You're guaranteed an effective Autonomous standing desk frame with world-class technology when purchasing this SmartDesk2 Premium. The SmartDesk2 Premium is designed to include three pre-set height preferences to make transitions easier, quicker, and more accurate. Not to mention, its sleek white desktop offers a clean and professional appearance that can work in any workspace.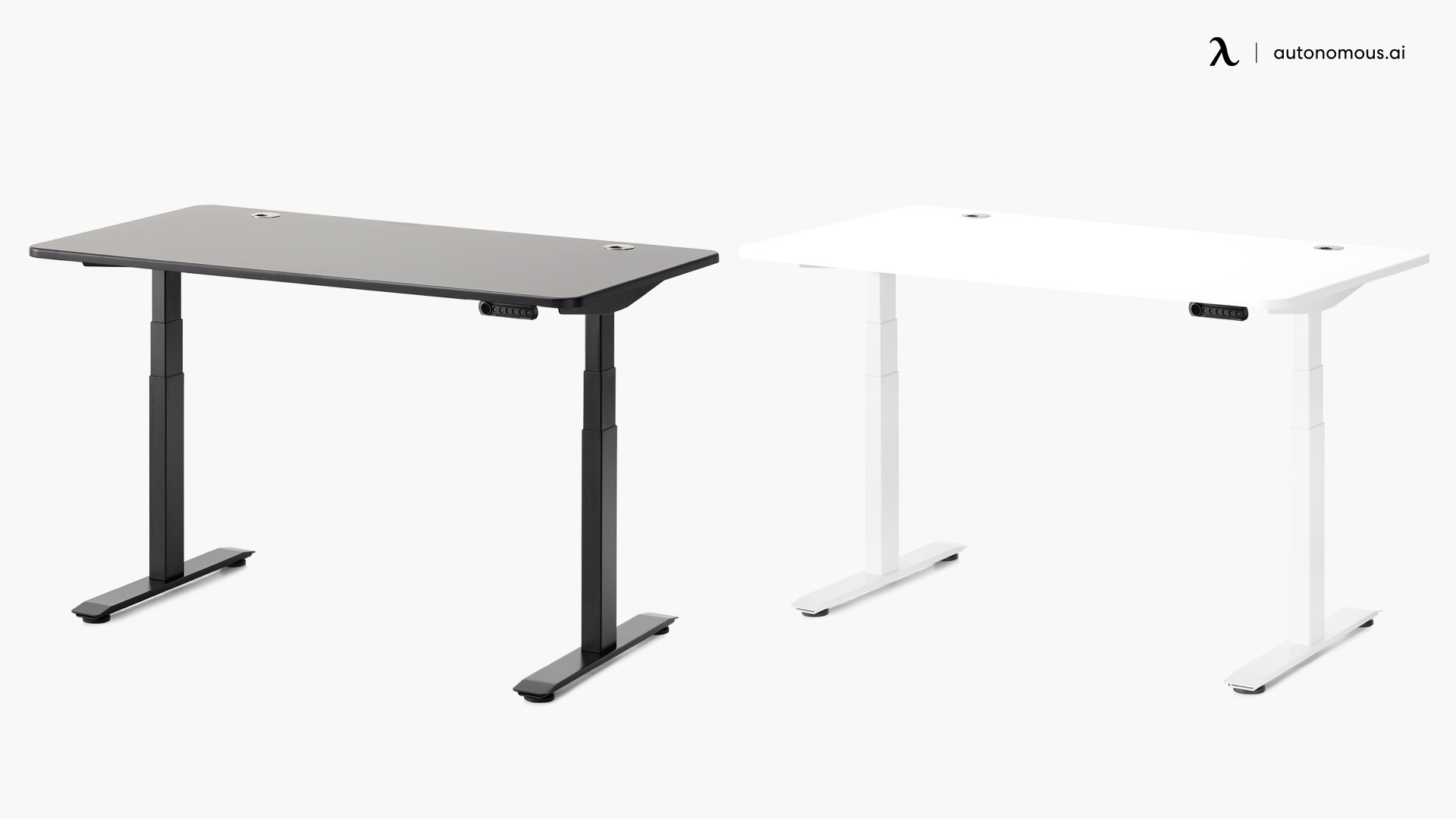 3. Autonomous Art Desk
The Autonomous Art Desk is a unique standing desk that offers a modern and contemporary appearance to your workspace. The curved design is something that isn't generally included in standing desks available nowadays. In addition to this, you're able to negate the negative effects of sitting for prolonged periods while ensuring that your work isn't sacrificed to increase this daily amount of standing. You're able to effortlessly transition from a sitting to a standing position in seconds and with little noise generation.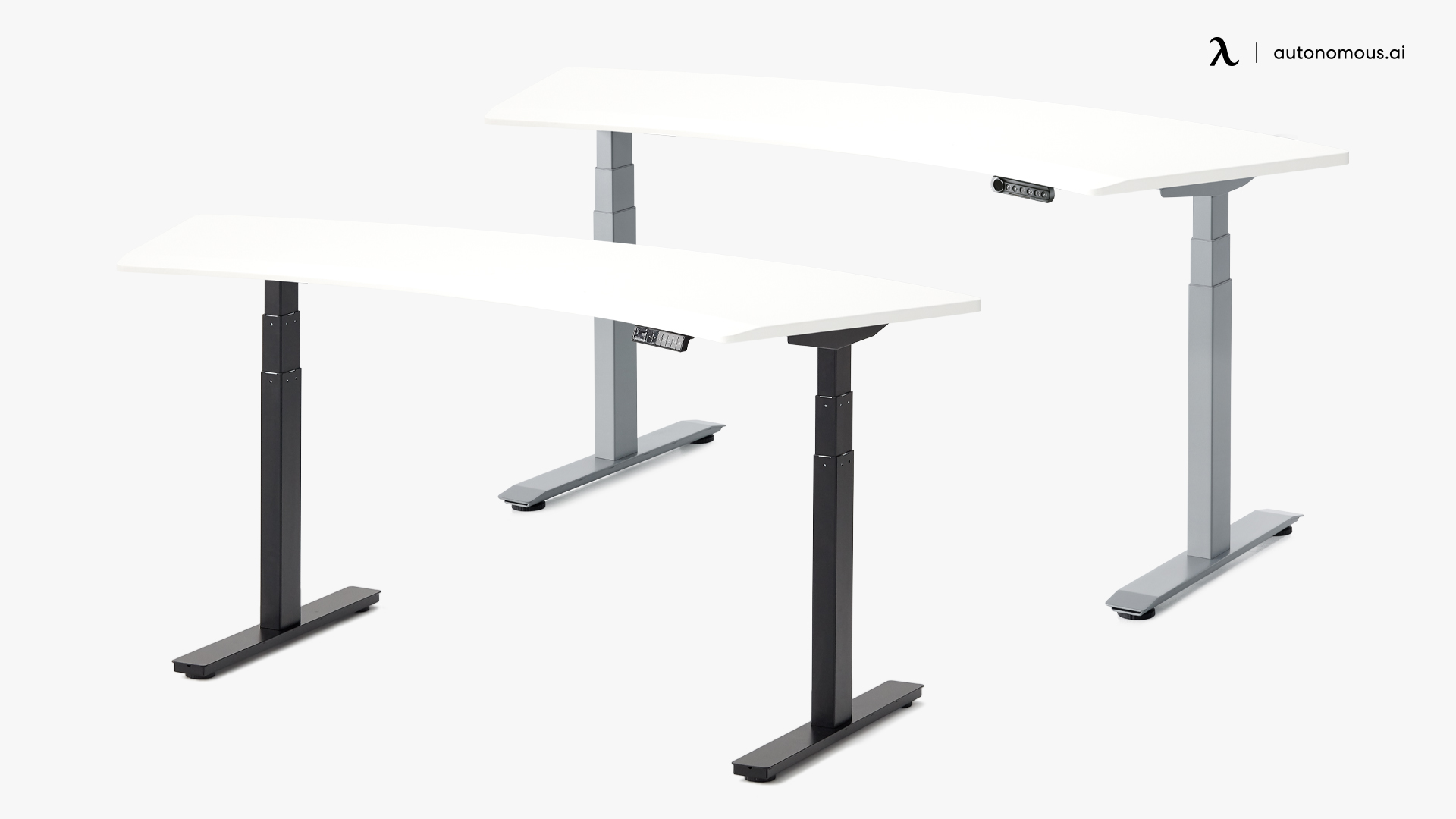 4. Autonomous L-Shaped SmartDesk
The Autonomous L-Shaped SmartDesk is designed with the signature Autonomous electric standing desk frame equipped with a triple motorized system, rather than a dual motorized system. This triple motorized system provides the contemporary standing desk with the ability to hold a maximum of 330 lbs when transitioning from a sitting to a standing position. Not to mention, the L-shaped desktop offers a larger workspace to conduct your daily working activity. The design also allows the modern standing desk to fit into small spaces.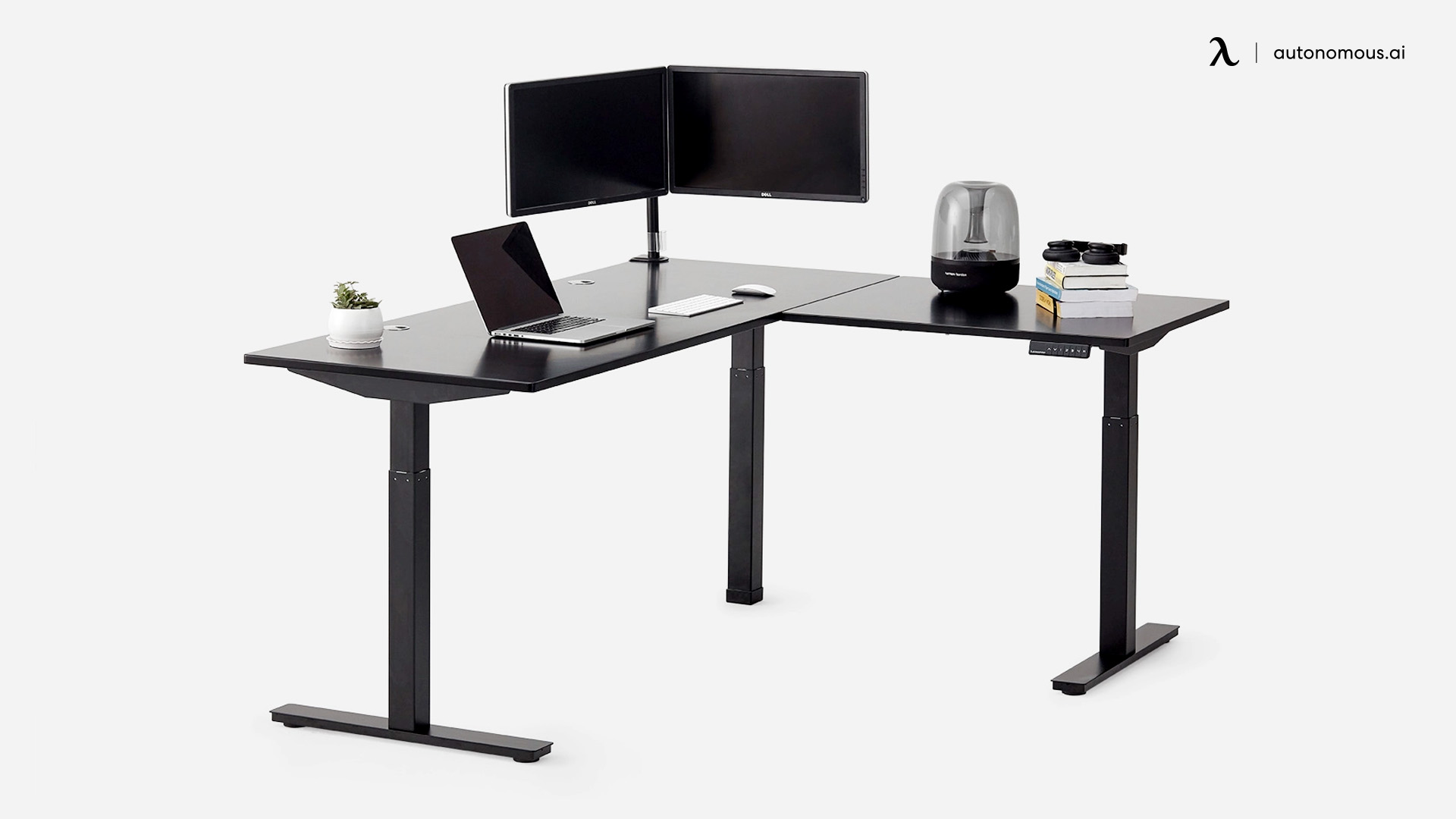 5. iMovR Lander Modern Standing Desk
The iMovR Lander is known as a contemporary standing desk that provides users with a well-thought-out design for enhanced ergonomics. One of the most well-liked features about this modern adjustable height desk is that it comes almost entirely pre-assembled, so you don't need to spend much time constructing the standing desk. Another excellent element making up the Lander contemporary standing desk is that the height adjustment is intuitively controlled with a simple tap on the height adjustment paddle.
6. Eureka E60 Contemporary Standing Desk
This modern adjustable height desk is designed with some of the most high-tech features that make this an excellent option. It's constructed with a design that makes it versatile and practical, ensuring that it can fit alongside any workspace. It includes a good number of state-of-art features that make this a hot ergonomic device. One of these elements is its five-year warranty. However, it only comes in one desk size and two different colors, which can be an issue for some customers.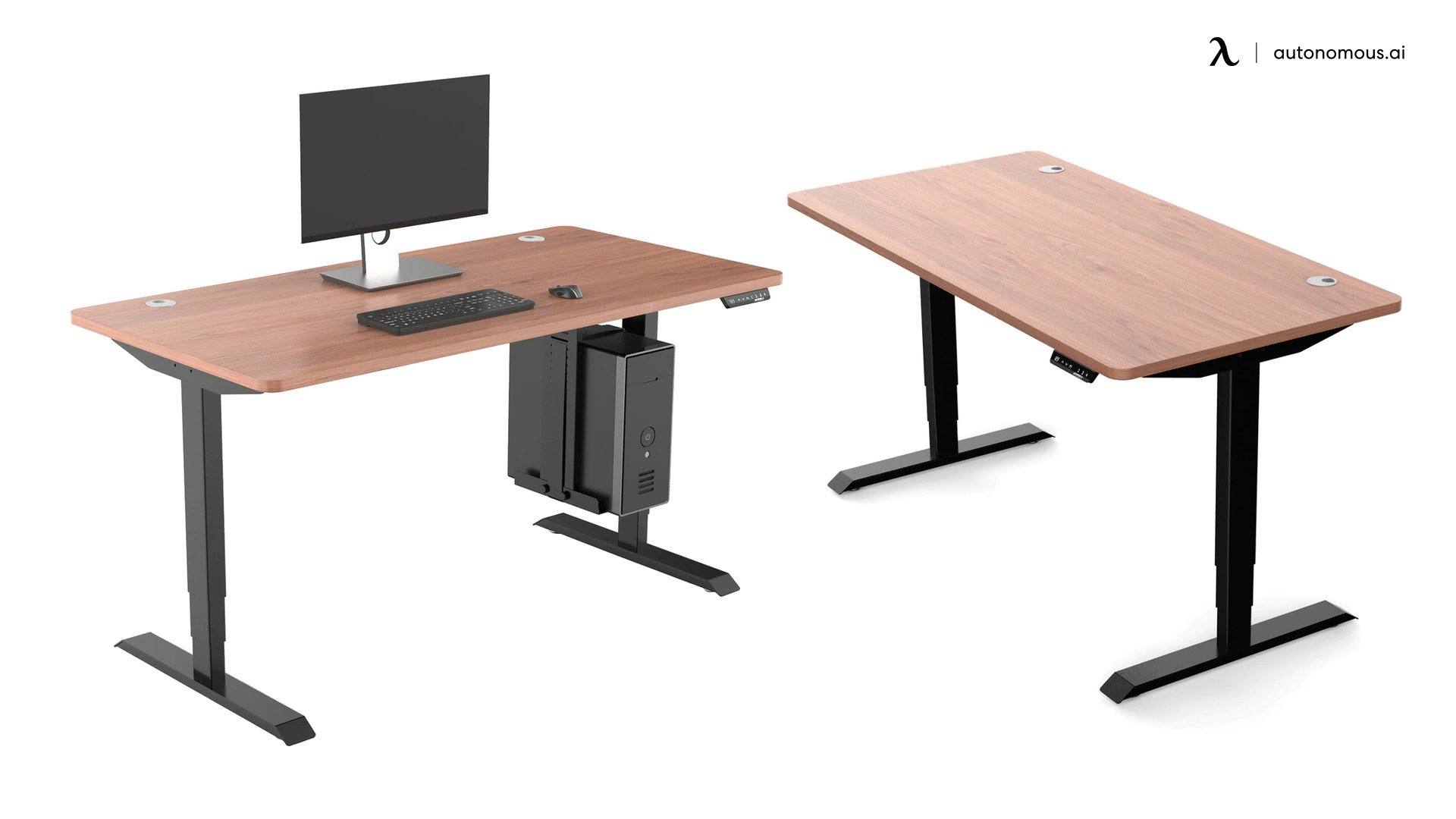 7. VariDesk ProDesk 60 Electric Modern Standing Desk
The VariDesk is known as being the pioneer in the standing desk industry. However, this is the first model available from VariDesk that's built as a full-size electric standing desk, which means that the technology incorporated into the design isn't as effective as other models available on the market today. Nonetheless, the features offered in this modern standing desk is still impressive, and it comes half pre-assembled for more convenience, which is always a nice addition.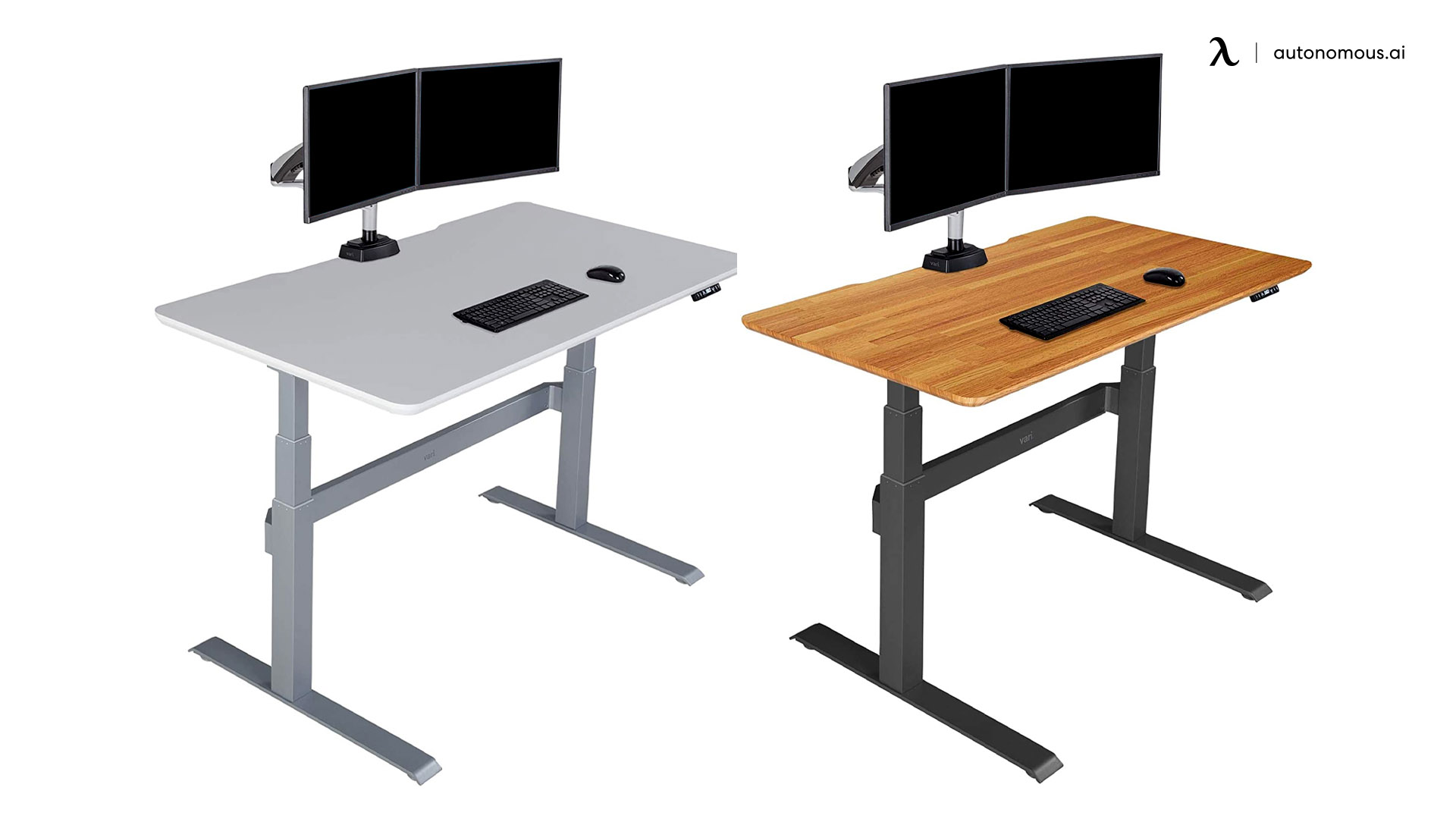 8. GeekDesk Max Contemporary Standing Desk
This classic electric adjustable standing desk is solidly built and durable while being affordably priced. The high-quality features equipped in the design of this GeekDesk modern adjustable standing desk are loved by its users, especially the timeless appearance it offers to a workspace. This model is known as one of the best options for those using the desk for developing or programming.
9. Lander Lite Modern Standing Desk
The newest model to the iMovR Lander Desk range is one that has been causing waves. The Lander Lite modern standing desk is rated as being one of the best standing desks tested by independent labs. It's equipped with all of the revolutionary features offered by the original iMovR, but one significant difference is the cheaper price and versatility offered in the Lite version.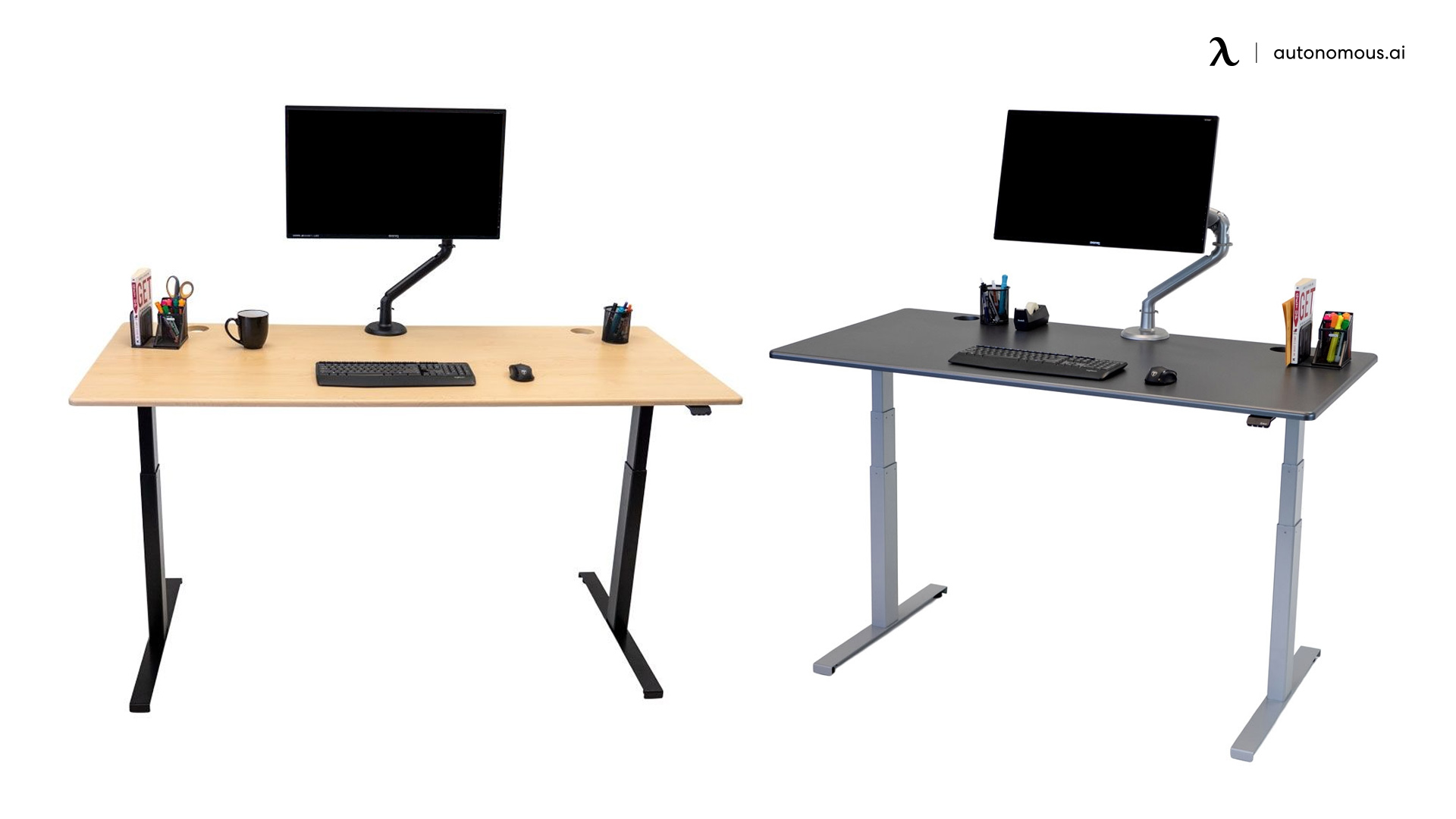 10. Energize Modern Adjustable Height Desk
The Energize contemporary standing desk is equipped with everything you could ever need to improve the ergonomics of your workspace, except for an ergonomic keyboard tray. In addition to this, the desk comes in a variety of custom tabletop sizing options that include 24-inch and 30-inch depths, as well as ¾-inch and 1 1/8-inch in thickness. These custom options are also available in eight different standing corner desk models. Thus, you're able to find the right modern adjustable desk to meet your exact preferences.
11. iMovR Lander L-Desk Modern Adjustable Height Desk
This iMovR modern adjustable height desk is equipped with the most size and color combinations than any of the other L-shaped desks on the market. In addition to this, the desktops included in these contemporary standing desks are made from advanced Surf(x) 3D Laminate, which makes it incredibly durable. One of the high-tech features included in the desk consists of a Bluetooth-enabled height controller that is designed to connect to your smartphone app. This offers convenience when transitioning from a sitting to a standing position.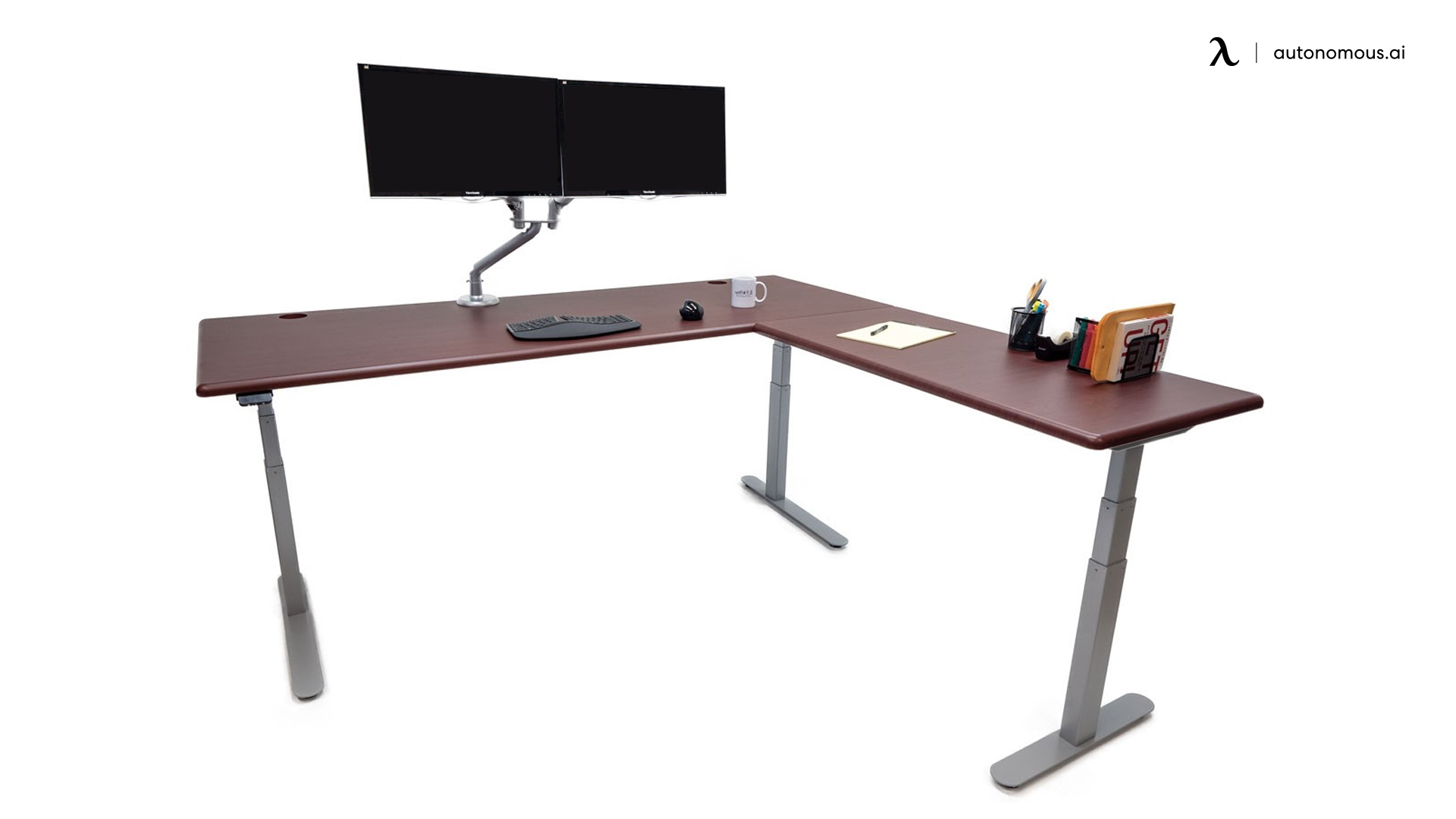 12. MultiTable Mod-E Modern Standing Desk
This MultiTable Mod-E contemporary standing desk is equipped with many features that you can find in other standing desk options on the market. However, one major difference between these other modern standing desk options and the MultiTable Mod-E modern standing desk is that it's equipped with the fastest adjusting time. This model is equipped to transition from a sitting to a standing position in 2.0 inches per second. However, with this rapid transition rate comes a noise level that is considered to have quite a high volume, which might be a problem for some.
13. GeekDesk v3 Contemporary Standing Desk
This GeekDesk v3 model is a brilliant choice for those who are looking to update their office to a more modern workspace and improve the ergonomics offered in this area while on a relatively small budget. This modern adjustable desk features a simple design that helps provide a reasonable price point. It's also equipped with the ability to lift 275 lbs while transiting from a sitting to a standing position. However, this doesn't offer the quality technology and durability that many other models on this list provide.
14. Eureka i1 Modern Standing Desk
The features equipped in the design of the Eureka i1 modern standing desk are relative to other products available in this price range. However, these features are enhanced to provide better tech features, durability, reliability, and an easy assembly process. One unique feature about this contemporary standing desk is that it gets delivered in one box, something most electric standing desks aren't equipped with.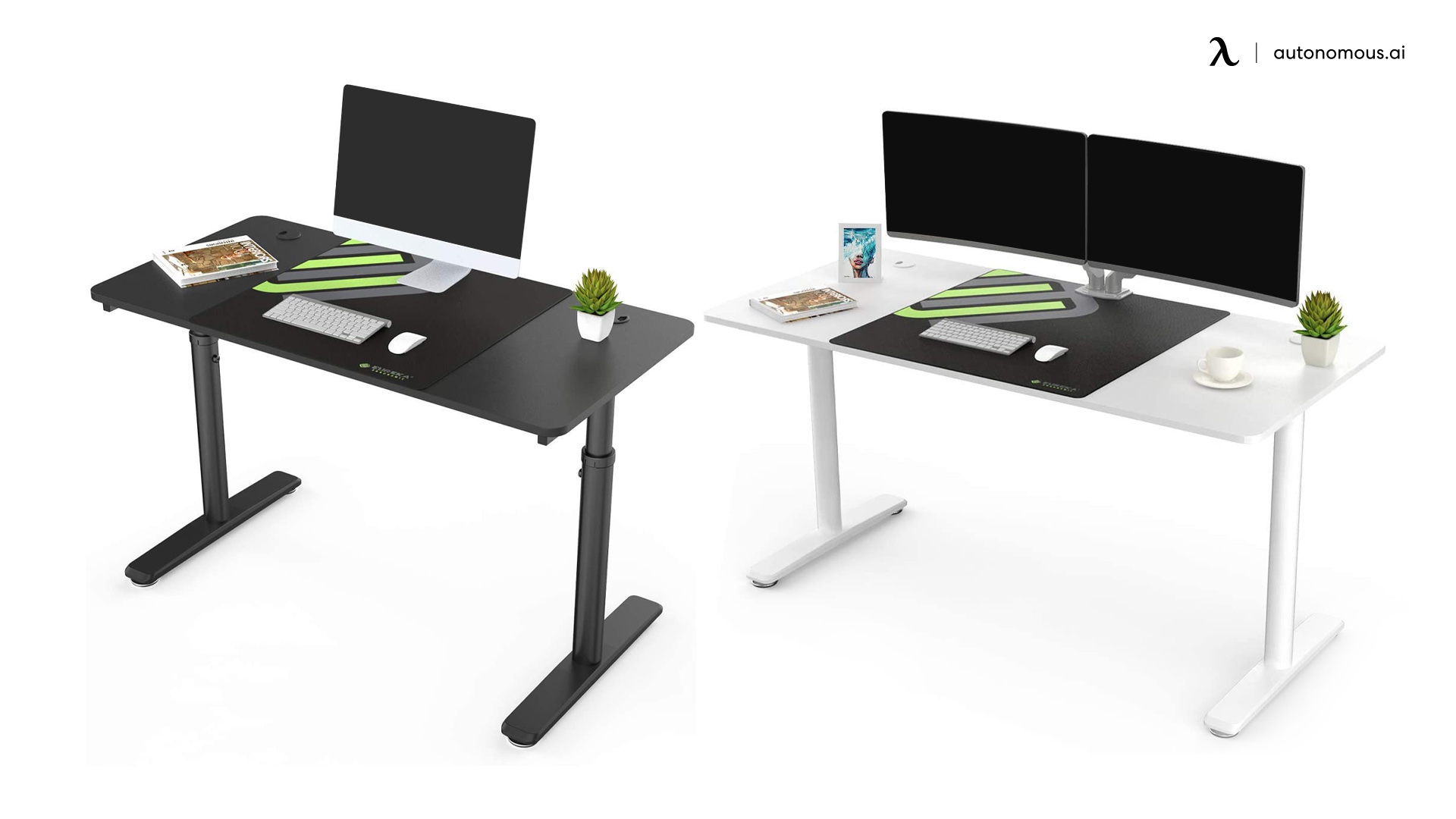 15. StandDesk Modern Adjustable Height Desk
If you're looking for a simple product that comes at an incredibly reasonable price, the StandDesk modern adjustable height desk is the right option for you. When purchasing this electric standing desk, you can be assured that you're gaining an ergonomic device that holds the ability to fit a variety of office décor. The vanity tops are designed with reclaimed wood or natural wood that offer a modern appeal to your working environment.
16. Ikea IDÅSEN Contemporary Standing Desk
A budget-friendly favorite, the Ikea IDÅSEN, is designed with an adjusting height control paddle, which offers a cleaner look than an ordinary controller with buttons. Not to mention, this control paddle is equipped with Bluetooth functionality that connects to your smartphone to provide complete control to a world of impressive features. Additionally, it's designed with a ten-year warranty for peace-of-mind.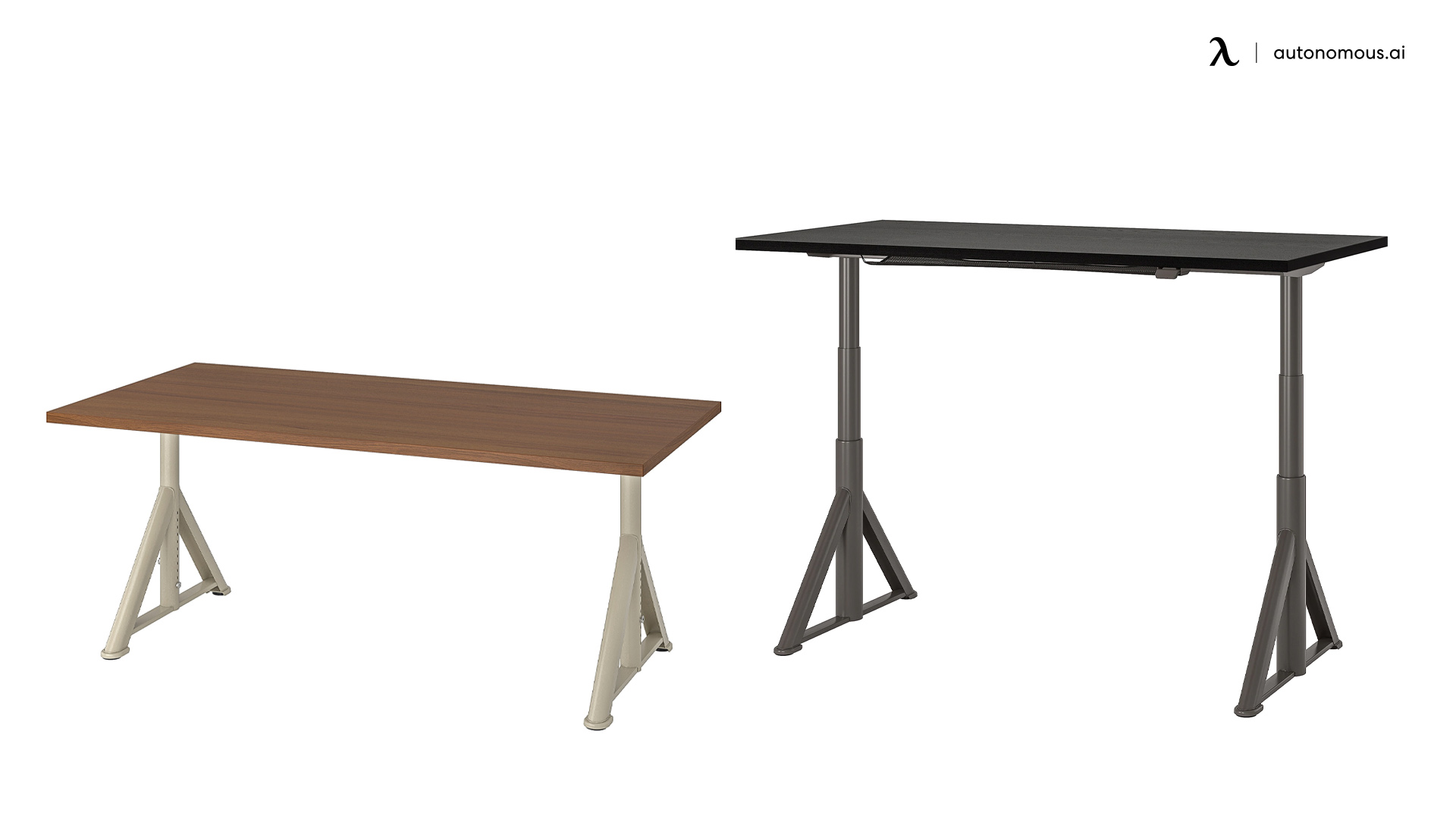 17. iMovR Cascade Modern Standing Desk
This modern standing desk offers 100 percent American-made quality and includes built-in SteadyType technology into the design for improved ergonomics. Not to mention, the implementation of the PerfectPaint glide system and easy assembly process make this an excellent option as the best modern standing desk for your office space. Additionally, you have the opportunity to purchase the contemporary standing desk already pre-assembled for even more convenience. The design of this modern adjustable height desk also ensures that it operates while creating very little noise.
18. ZipDesk "Desk in a Box" Contemporary Standing Desk
The 'Desk in a Box' modern standing desk is equipped with durability and quality. It's also built and designed in the USA. One well-liked feature surrounding this electric standing desk is that the ergonomic device is equipped with an industry-leading ten-year top to bottom warranty and high-quality base technology. The unique 'desk in a box' design is also the first of its kind, which offers refreshing appeal to any workspace.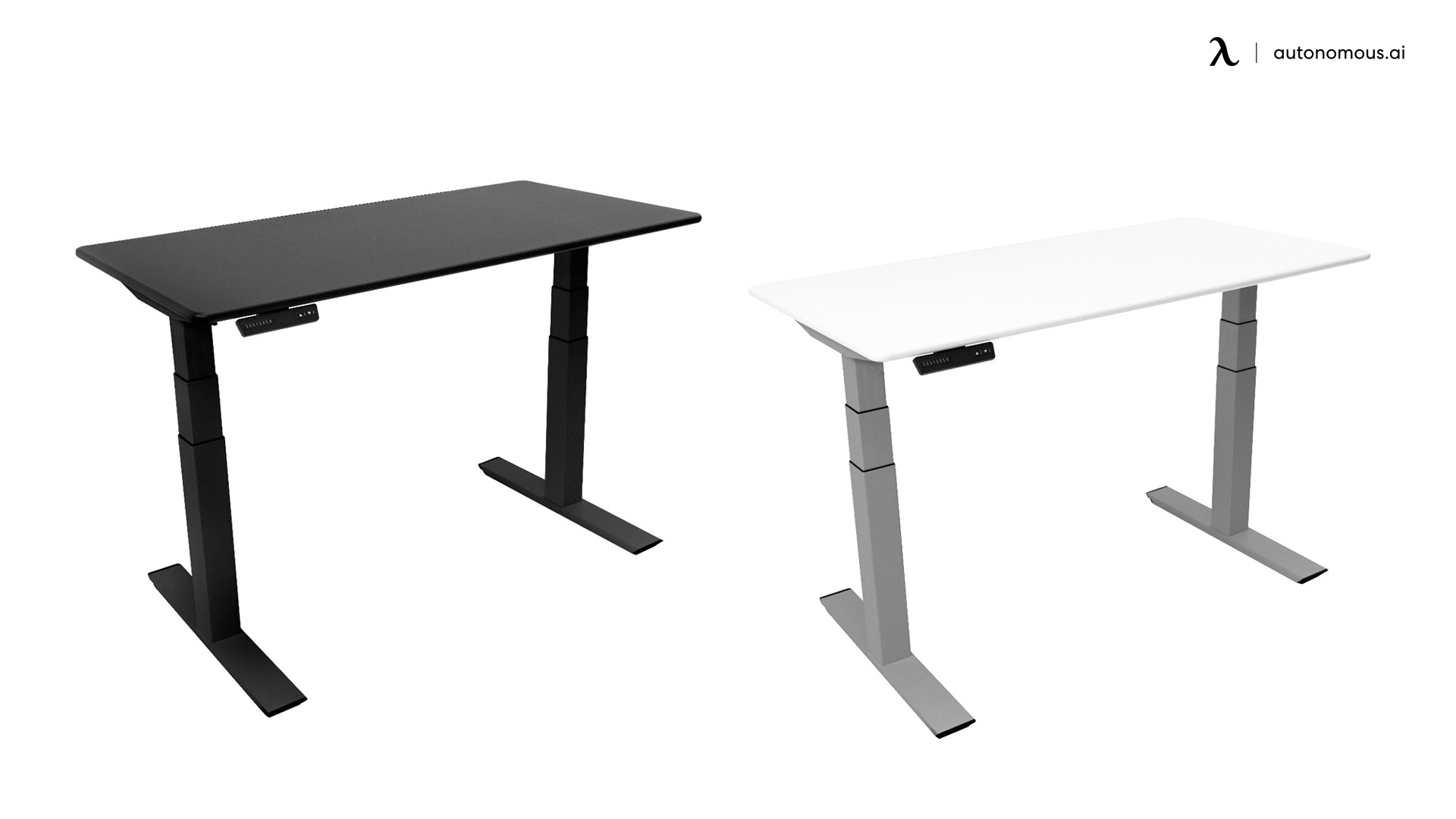 19. Uprise Modern Adjustable Height Desk
This contemporary electric standing desk is the newest line of ergonomic devices and includes an update to the existing technology for an enhanced ergonomic experience. It's designed to be extremely durable and robust with the ability to transition from a sitting to a standing position while producing only 42 dB of noise.
20. Jarvis V2 Contemporary Standing Desk
This modern adjustable height desk is known as being a low-cost and highly effective ergonomic device that can fit into a variety of working spaces. The desk consists of a commodity Jiecang base with customized components to offer enhanced stability. However, the durability provided on the high-pressure laminate desktop is lacking.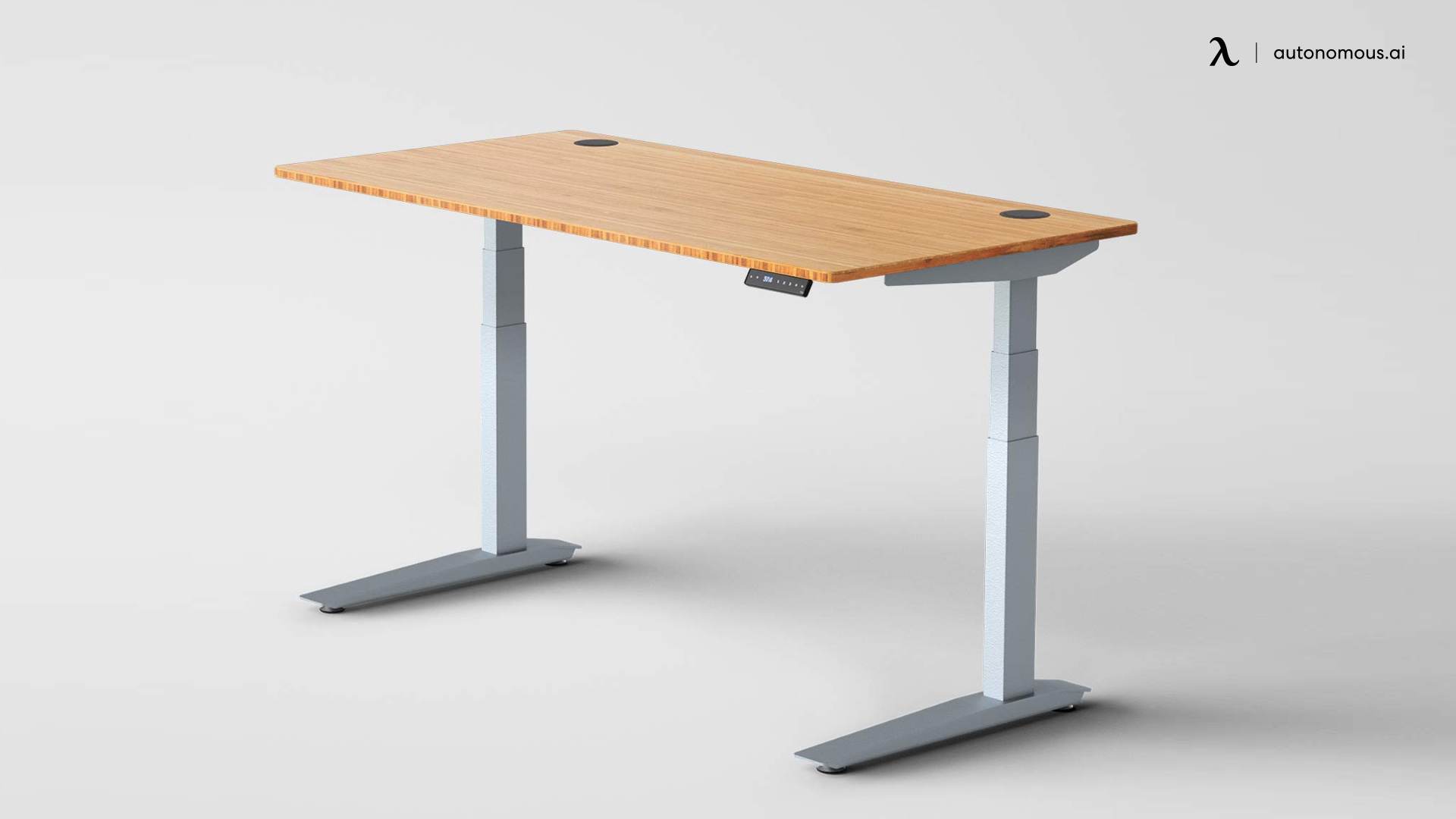 Keep up with Autonomous news
Stay informed, stay inspired with our new blogs.
WRITTEN BYAutonomous
We build office products to help you work smarter.