A person spends most of their day sitting in front of a computer in an office. These long hours of work can be highly tiring if you don't have the right chair to sit on. You might end up facing medical issues such as lower back pain and cervical pain. No wonder it is good to have a flexible office chair that allows you to work with a lot more freedom than you expect.
Ergonomic office chairs have become a necessity for all office-going people. Investing in a quality flexible ergonomic chair can prove to be highly beneficial in the longer run. Here is a detailed review, which can help you purchase an ergonomic chair for your office.
What Makes An Office Chair Ergonomic?
Office conditions can be quite unaccommodating. In such a case, you might end up getting very uncomfortable. This has a direct impact on your productivity and efficiency at work. Ergonomic office furniture is meant to help the user enhance work efficiency by providing the comfort and support needed to do so.
Ergonomic chairs come with innovative office chair designs that help minimize any kind of stress or pain on the back and neck. It allows you to adjust the back support, change the height, provide proper lumbar support, comes with an armrest that can be adjusted and a waterfall seat design. All these features are an essential requirement to make a chair ergonomic.
What Are The Best Flexible Office Chairs To Consider?
There are a lot of options in the market when it comes to a flexible work chair. But not all options will offer you the type of support that is needed for long office hours. Some of the best options available in the market are listed below to help you choose the right product.
1. ErgoChair Pro
ErgoChair Pro is one of the best investments you can make for an item of office furniture as an incredibly flexible office chair. These chairs can be 100% customized to accommodate your needs. It provides excellent lumbar support and helps in maintaining the right sitting posture.
The chances of getting back pain due to an uncomfortable sitting position decrease, and you can work longer hours without stress. It is a perfect office chair with back support to complete your small office space at home, or pair it up with your workstation in the office. With ErgoChair Pro, an amazing flexible back office chair, you are ensuring a relaxed and comfortable working experience for yourself.
Pros and Cons of ErgoChair Pro
Fully adjustable
Can carry up to 350 lbs
Comes with a two-year warranty
A tilted forward to set up can be a bit uncomfortable
2. ErgoChair Pro +
This is the second product in the flexible office chair list. ErgoChair Pro + is yet another great office chair with a unique and comfortable design. It has a fishbone-like back design meant to provide appropriate support to your back and neck while working.
It is made with a good quality TPE material that ensures you maintain a good posture throughout your working hours. The optimal level of support offered to the lumbar region promotes back health. This flexible ergonomic chair is tailor-made to serve your requirements of having the best ergonomic office chair.
Pros and Cons of ErgoChair Pro +
Fishbone design for optimal back support
Come with a five-year warranty
Fully adjustable
No headrest provided
3. ErgoChair Recline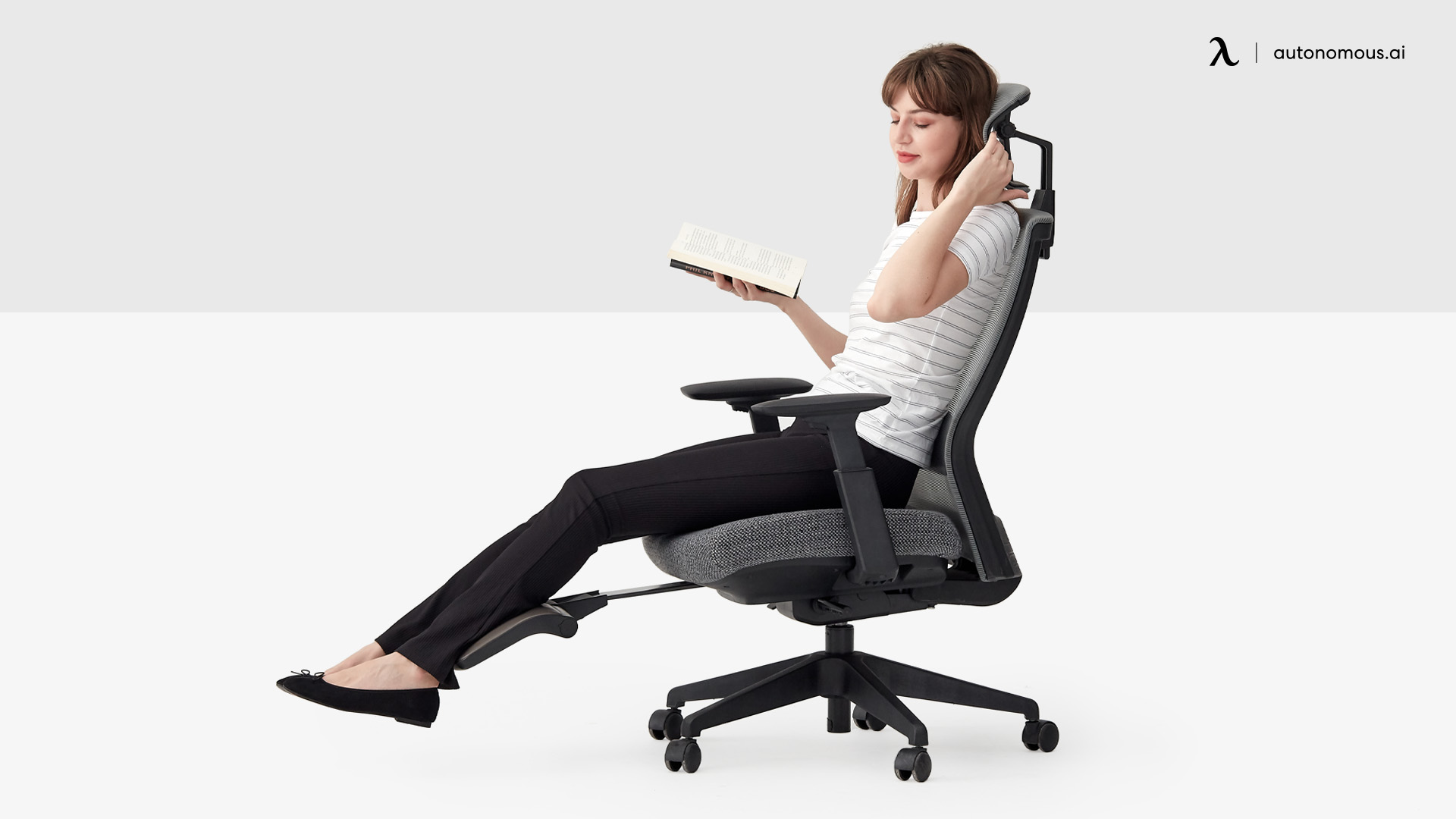 ErgoChair Recline is a fine purchase when it comes to office furniture. It can be your greatest pal when it comes to long working hours and uncomfortable sitting situations. This chair is designed to enhance your work efficiency greatly by providing you amazing back support.
A remarkable feature of this flexible office chair is the recline. You can go as far as you without making this chair crack. It allows you to leisure down a bit and stretches out when you have been in one position for a prolonged period. This fully adjustable and highly comfortable office chair is a great purchase for every office-going person.
Pros and Cons of ErgoChair Recline
Added foot support
Great recline
Head support included
Unbreathable seat
Lower weight capacity
4. AvoChair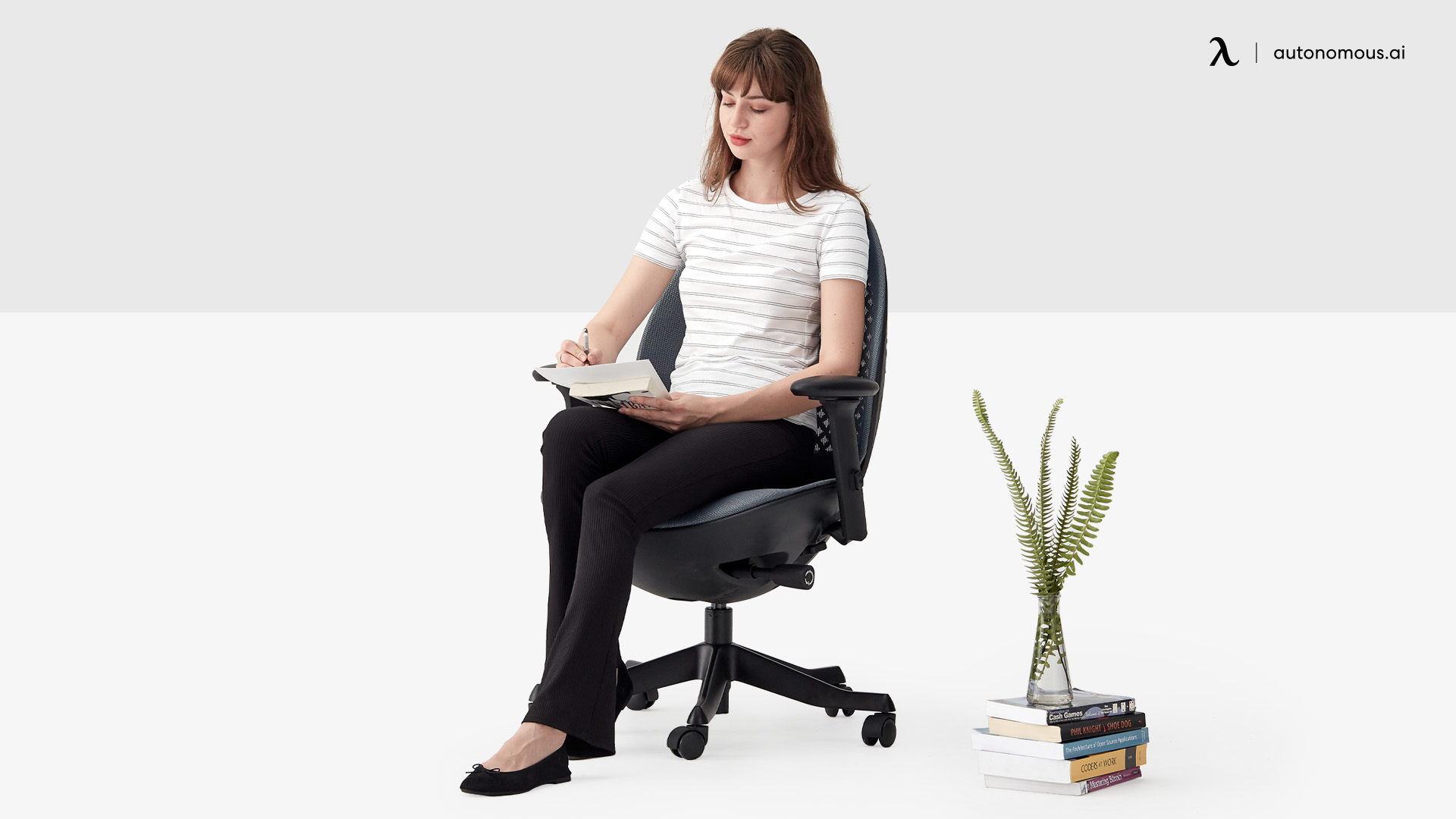 If you restrict your purchases of new bulk office furniture order because of environmental concerns, then this is the best product for you. The AvoChair is one of the most eco-friendly chairs in the market. It is an affordable and supportive office chair model designed to provide immense comfort while you are busting yourself the entire day at work.
This flexible back office chair is made with superior quality, environment-friendly material with a clean and minimalistic approach. You can add a desirable bit of comfort without sacrificing your principles of protecting the environment.
Pros and Cons of AvoChair
100% recyclable
Can carry up to 250 lbs
Comes with a 2-year warranty
No headrest
What Are The Benefits Of A Flexible Ergonomic Office Chair?
A good quality flexible ergonomic chair will not just provide you with great comfort and support; it will also come with added health benefits. Sitting for longer durations can cause serious health problems. With the urban lifestyle that most of us follow, sitting for long hours is a must to earn money.
Therefore, a flexible office chair can help you get the required support for comfortable working conditions, as well as the essential health benefits. Some of the major health benefits include;
Proper seat cushioning provides support to the hips. This reduces the chances of restlessness and fatigue. It also minimizes the future back pain problems that may be a result of bad posture.

A headrest can prove to be an amazing addition for sparing you from all the neck pain problems. It helps minimize the chances of spondylosis, neck sprains, and headaches due to long working hours in front of a computer.

Armrests might appear useless, but they have multiple benefits when it comes to proper back health. They help in eliminating elbow hangs, reducing the chances of fatigue on the shoulders.

A quality ergonomic chair will have a posture correction to ensure that you are not slacking or sitting in an improper posture. This is necessary to ensure your back is not in a strained or stressed position while you are working.
Final Thoughts
Buying a superior quality ergonomic and flexible office chair can never go to waste. It is the best way to ensure you maintain a good posture for your back's health without much effort. For unavoidable long working hours, you deserve support and comfort throughout the day. Buy the best quality ergonomic chair now, and you won't regret your decision.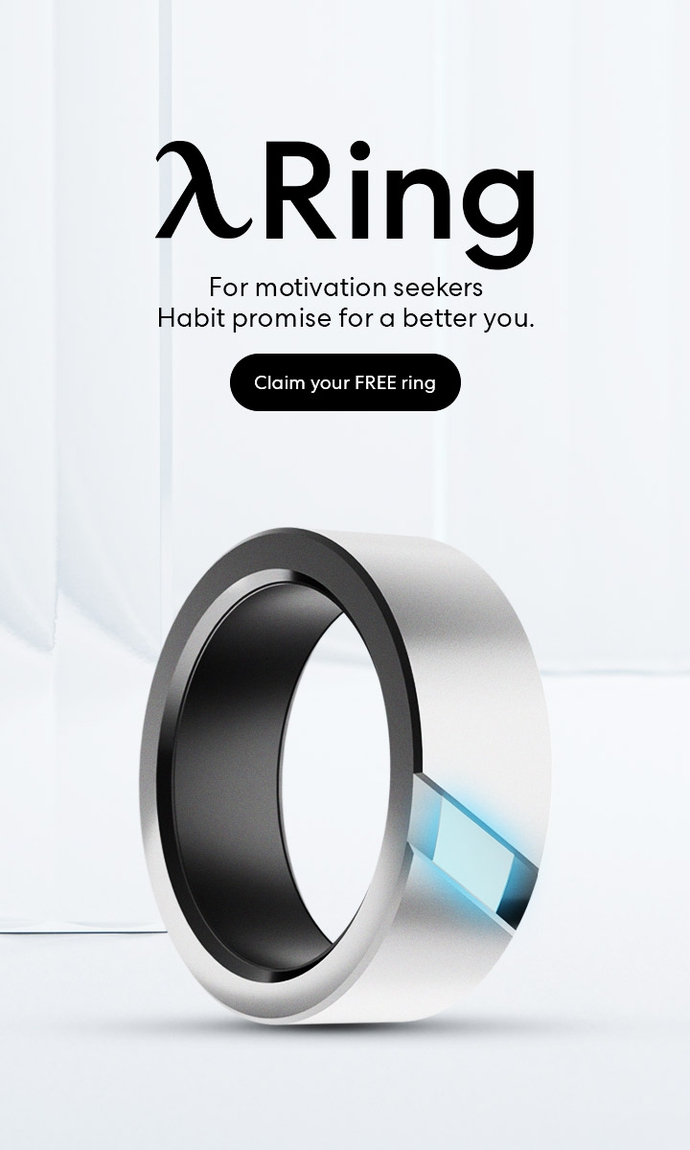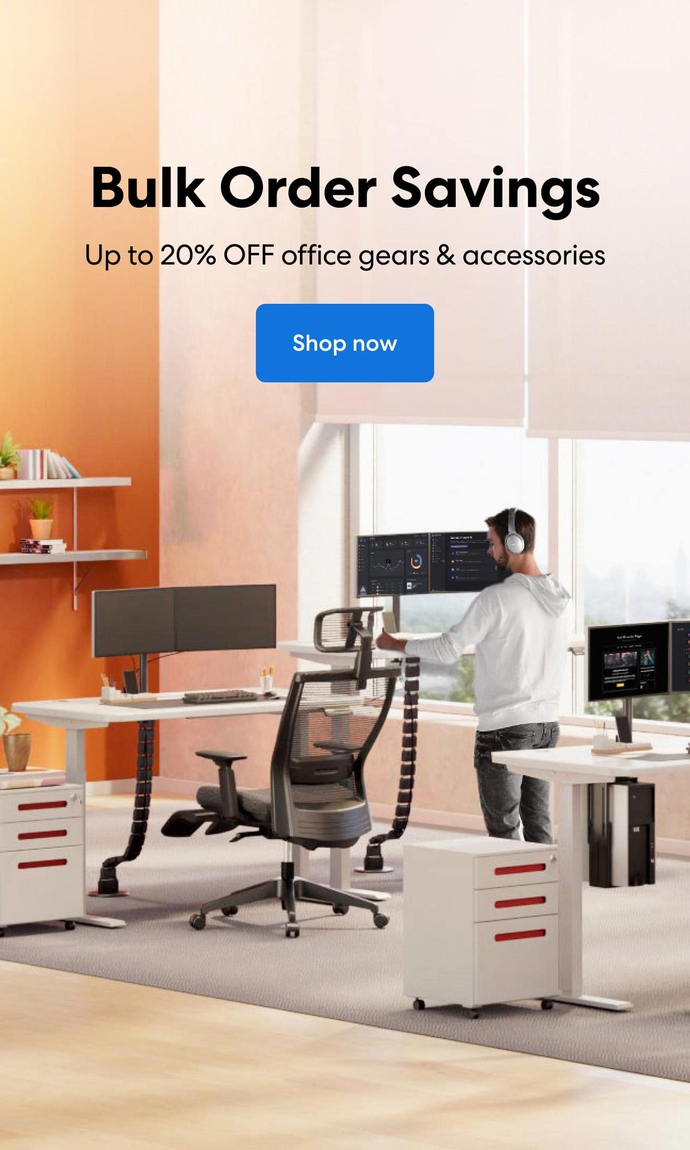 Subcribe newsletter and get $100 OFF.
Receive product updates, special offers, ergo tips, and inspiration form our team.