Smart Products
5 Best Keyboard Tray for Gaming. How To Choose The Right One?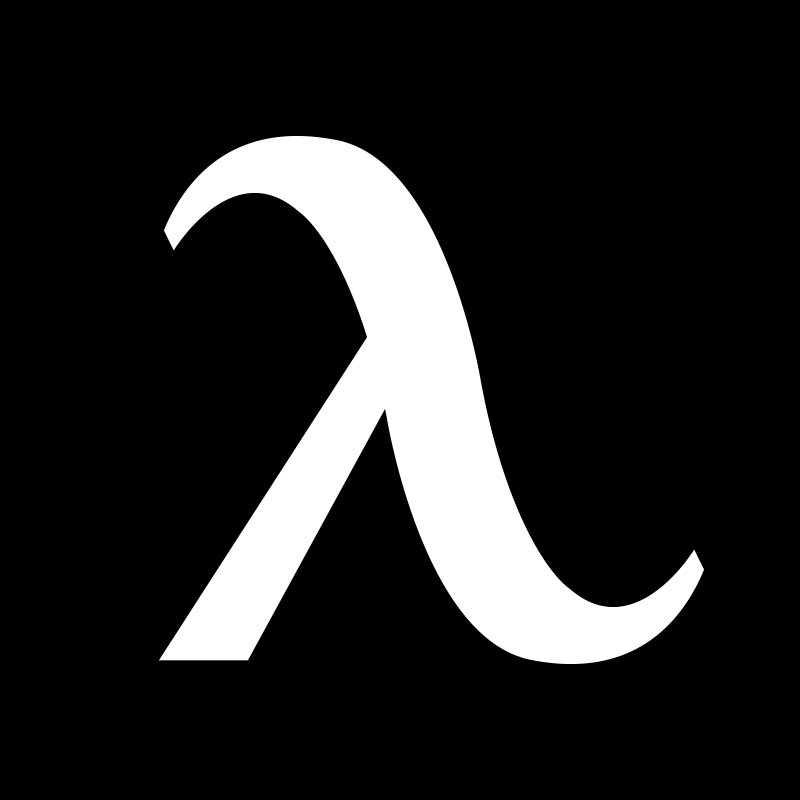 Autonomous
 | 
Aug 17, 2018
If you game on a PC, you know how important the organization of your desk can be. Depending on what types of games you're playing the most, there are different needs for your desk arrangement. Even if it's just for visual reasons, it's great to have a clear desk, or at least clear as you can keep it. For many, a gaming keyboard tray helps solve the issue of space by adding an additional surface in which your keyboard, and sometimes even your mouse, can sit during gameplay in order to maximize your ergonomics. What is ergonomics, and why does it matter in gaming?
Ergonomics
In a lot of ways, gaming is work. It might not be the way you bring home a check or pay the bills, but it does take effort, both mentally and physically. Controllers keep the physical toll to a minimum, with movements and gestures centered around one space: the controller itself. With a keyboard and mouse, you are doing a little bit more. Like a piano, managing a keyboard and mouse simultaneously at great speeds takes practice. The muscle memory that goes into keeping your gaming movements clear, clean, and crisp develop over time, and like riding a bike, you may always have it, but you can lose your dexterity. Ergonomics play into the maintenance of high skills in gaming.
As the saying goes: work smarter, not harder. Ergonomics is the study of people's efficiency, and yes, this even extends into video games and other forms of entertainment. Ergonomics entered the gaming world initially through the study of hand-eye coordination, but after researchers began looking at how to maximize efficiency in the workplace, a crossover occurred when studies began surrounding keyboards.
Depending on the location and level of a keyboard, one can improve their productivity when typing. Because many PC games require multiple keys on the keyboard for gameplay, it is evident that ergonomics and the advances in technology and research have lent themselves to improved gaming experiences. Keyboard trays add a large collection of benefits to one's gaming setup, and if you have the right desk, almost any keyboard tray can be added to your gaming space to maximize your abilities and skills. Like stated, it can make a huge difference depending on how high your desk is positioned, so if you have something adjustable like our smart standing gaming desk, a favorite for keyboard tray expansions and overall gaming experience, you'll be able to pick up just about any brand's tray for your setup.
Recommended 5 best Keyboard Trays for Gaming
1. Startech Under Desk
This gaming keyboard tray from Startech is a spacious 26.4" with a weight capacity of 4.4 lbs. That should be more than enough to hold any gaming keyboard, as well as a mouse depending on the size of your rig. The great thing about the Startech is that not only does it hook into your desk from underneath the surface, but it mimics a TV mount in its movements. You can fold it into itself for maximum space saving when you're not gaming, and its ability to slide under the surface of your desk makes it invisible to the eye when folded away.
The wrist rest on the Startech keyboard tray is also a lifesaver. For games where you stay roughly in the WASD area of the board, you'll be able to comfortably rest your wrist at all times in order to avoid early arthritis or other negative symptoms that occur when you arch your wrist for extended periods. Startech is a great brand as well, and some keyboard trays that are otherwise fantastic do not match this board's ability to withstand pressure and last years. Plus, for the price, it's a steal in terms of durability and comfort. Comfort might be something you're willing to sacrifice for speed or ability, but with the Startech board, you're able to have it all. This gaming keyboard tray is recommended especially to MMO players and less-intense gamers.
2. Yescom Under Desk
This Yescom under desk keyboard tray is also an under desk installation, which frees up tons of space on top of your desk for whatever you may need. Even if you don't think you have much to place on top of your desk, it just looks better to have free, open space. Clutter clouds the mind, and during a gaming session, you shouldn't be worried about messes or crowded spaces. The Yescom keyboard tray is a top pick in ergonomic accessories and is marketed as being able to comfortably hold your keyboard and mouse, something that not all trays can do. The tray tilts to amazing levels and also features a 360 swivel to ensure wherever you need your keyboard to be, you can move it to your spot. The height is also adjustable, but remember, your desk is limited if it can't also adjust. That being said, a tray that is adjustable means you have the ability to hit that sweet spot for your gaming station. The tray also slides side to side in order to make sure that no matter your position or posture, your tray is there for you.
Wrist padding is on the base of the tray to make sure you don't suffer wrist soreness, and it can't be stressed enough how important that can be. After a few hours, the strain on your wrists can be unbearable, and having that extra cushion saves you the stress of hurting when you should be having fun. The construction of the tray is solid and ensures that you can place what you need on the tray without risk of falling. Again, the under desk construction means you have lots of free space, which is a huge bonus.
The tray is not only marketed to gamers, but also to offices, workspaces, and so on. If you use your computer for multiple things, the Yescom is meant to adapt to whatever you need it to be. If you're typing, surfing the web, or gaming, this keyboard tray is what you need to stay effective and productive.
3. Vivo Adjustable
The Vivo is another amazing piece of technology in ergonomics and gaming expertise. The mount is once again under-table meaning you save all the space you need. You'll be able to fit quite a bit on this tray, with a deluxe 25" x 10" surface existing underneath your desk to ensure you are positioned to play in the best way. Keyboard-intensive games are often a strain on the hands and wrists, but plush padding helps a ton on the Vivo keyboard tray. The plushness of the pads honestly take away any strain and make it feel as if you could game all day and night.
The tray also features a 5" range of motion. This motion includes full side to side rotation meaning your keyboard is placed wherever you want it to be. The great thing about the range of motion with the Vivo is that you can adjust it on a day to day basis, or even as you are in the middle of a gaming session. The keyboard is able to slide back and forth on a large 18" track, meaning it hides away when unused, and comes to you when you're ready. Assembly is easy and all the pieces and parts come with the Vivo.
The Vivo is a bit more expensive, but it is nice to have that plush padding and huge surface. For gamers looking to store more on their keyboard tray, they need not look further than the Vivo for a spacious, durable design and the great way to store their gaming essentials.
4. KT1 Tray with Negative Tilt
The best thing about the KT1 is that it embodies all the great things about the first three trays in this list. The KT1 is built to hang from under the desk like the others included, but there's a bonus. You can raise, tilt, swivel, and slide this tray to the perfect position. Every movement you might want to make is available thanks to the angles the KT1 can make with its ergonomic flexibility. This is a customizable ergonomic keyboard tray that can work with you to find the perfect gaming angle. Better yet, there's an added feature to its range of movement: negative tilt.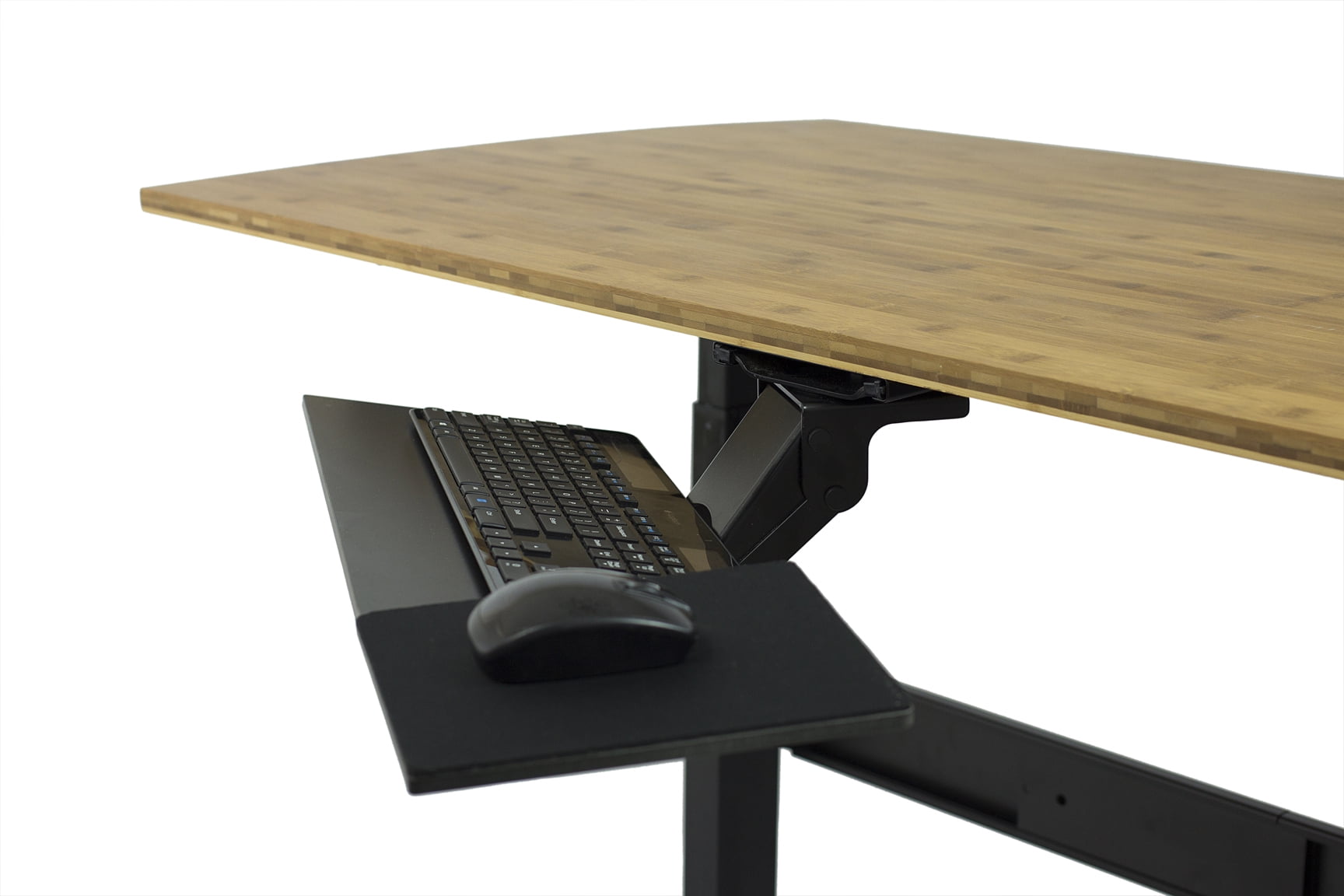 Negative tilt means you can face the keyboard towards the monitor, or upside down if the angle helps you feel more natural. Our hands with no effort hang, and when the keyboard tray is negatively tilted, it feels as if the angle of the keys is natural to the way your hand wants to lie on a surface. This option is one that you'll take advantage of quite a bit, and if it's not for you after a few tries, you can position it at a normal tilt, or any shape and angle you want thanks to its simple adjustability.
A single locking lever holds this slide out keyboard tray together for you no matter the angle, and that level of choice is unmatched by many keyboard trays. The KT1 is to die for, and its abilities to work to your needs is priceless. There are a lot of keyboard trays out there, but not all can do what the KT1 can. The KT1 brand means something to consumers: what you need, you get with their products. A great brand, an even better product: the KT1 with Negative Tilt is worth every penny and worth some consideration.
5. Fellowes Executive
Let me preface this by saying that a $200+ keyboard tray may not be in your budget. That being said, it's important to include this tray because of all it has to offer. This under desk keyboard tray is remarkable, mostly for its size. It is easy to assemble to any desk, and fits a full-sized keyboard as well as offers a separate space for your mouse. It can be installed under a desk, meaning that you have maximum space on your desk surface with both your keyboard and mouse free from the clutter on top of your area.
Gamers rejoice, there are so many options for wrist cushions. With four separate cushions, any part of the keyboard you may need is available for your comfort. The best part? These cushions are a microfiber that feels light as air and allows you all the time in the world to the game without painful shooting in your wrists. The space on the tray, as well as the wrist cushions, make this the comfiest way to the game. Again, it's a lot of money. But, if you can afford it, there's no better route to go for a gaming keyboard tray.
Keyboard Tray: A New Experience
There are some that argue against using keyboard trays because they're not necessary. Ergonomics, a popular science that promotes comfort and safety as well as productivity, says otherwise, and these best five keyboard trays are great options to up your game on your PC. Gamers love the titles they play, and nothing should stand in the way of enjoying a great game. Wrist pain and arthritis are annoyances that don't go away easily, if ever. Avoid those problems in the future by picking up a keyboard tray for gaming today. Again, the Autonomous Gaming Desk is a great desk to pair with these keyboard trays, simply because they work for you in terms of comfort and productivity. Your game excels when you're in a position that is comfortable and static. Ensure that you're on top with the best keyboard tray for gaming today!
Hey, you have special pricing through your company.
Get exclusive rewards
for your first Autonomous blog subscription.
WRITTEN BYAutonomous
We build office products to help you work smarter.
Coming at You Live from Autonomous' Social Media!