Offices should be more than just a workplace and a strict environment where one is ridden to their desk and acts like machines. Workplace celebrations, whether to mark the organization's accomplishment, individual employees' or even to rejoice in a national holiday – play an active role in improving the workplace environment and employee morale.
Businesses that pay close attention to extracurricular activities and take an interest in engaging their employees in various kinds of celebrations foster a productive environment. This also improves workplace bonding and takes the stress off the employees. And since some events hold greater importance than others, one of the popular events is called Labor Day by the end of summer. Offices tend to pay attention to Labor Day decorations and ways to make their workforce feel appreciated and celebrated since they are an organization's backbone and driving force.
This article will cover some easy-to-do Labor Day décor ideas and professional office décor ideas, which are fun and make a great celebration. Our advice? Engage your employees in this fun office décor to have an event different from the preceding years.
What Is Labor Day?
Labor Day is celebrated every year on the first Monday of September to celebrate the achievements of employees, the workforce, and the hardworking propel of the country. This day aims to pay tribute to employees through a special celebration, various events, and festivals to let them know they are important and the driving force of the country's economy. It is celebrated as a national holiday, and employees enjoy a long weekend as the first Monday of September is included in their weekend.
There are many Labor Day celebrations worldwide, and the purpose is to highlight the importance of appreciation and recognition and to encourage the humane treatment of the workforce as contrary to what was practiced in the late 20th century. Offices especially participate in the Labor Day celebration and opt for desk décor ideas, awards, bonuses, and appreciation letters to make their employees feel valued for their efforts.
How to Decorate Your Workspace for Labor Day?
Besides the Labor Day barbecue in the backyard, shopping from some home décor Labor Day sales, and having a nice long weekend with family, offices also need to celebrate Labor Day for their employees.
Although a day later or a few days earlier, these celebrations are anticipated yearly because employees get some fun time, maybe a cake, and feel special for a day. Many Labor Day office wall décor and desk décor ideas can be practiced on budget, and you can also purchase the best Labor Day supplies from Labor Day sales. Read below to find ways to celebrate Labor Day with your hardworking team.
Patriotic Wreath
First impressions count, and especially when your employees are stepping into the office in the morning, there is no better way to tell them about the fun day ahead than office door decorations. A patriotic wreath highlights the spirit of celebration; the best part is that it can be used for more than one occasion. Please keep it in the storage room and take it out during the 4th of July celebrations or even the Christmas celebration later in the year. 
National Flag Entrance
As soon as they greet the wreath and enter the office, you know what they should witness next? The national flag and the nation they are working so hard for. This idea is one of the best because it doesn't boast the regular fabric flag but instead takes the fun one step ahead with balloons.
Use a metal backdrop stand and decorate it with plenty of red, blue, and white latex balloons that have been personalized with star confetti to give your presentation stability and firmness. These upbeat outdoor Labor Day decor ideas at your main entrance will create an exciting and thrilling experience for your diligent and dedicated staff.
Mini Flags
Because one flag is not enough, besides a statement flag entrance, you also need some tiny flags on the desks, kitchen counter, office rooms, and anywhere possible. You could also get flag badges for the entire workforce and ask them to pin them to their dresses for the entire day. And to remind them of the happy day for their entire work hours, place some flags in their cool desk accessories, such as a pen holder or a tiny plant pot.
Appetizer Table
By displaying all the festive patriotic delicacies, you may transform the atmosphere of your office into a symbol of pleasure and celebration, making your staff members feel privileged and respected. Set up a tempting appetizer table in the center of your conference room to get their attention.
It looks even more appetizing by displaying some of their favorite Labor Day fare. Covering this snack table in a royal blue tablecloth may draw attention to its aesthetic appeal and spread a joyful air of elegance across your Labor Day party area. Mixing miniature American flags will give your Labor Day decorations an elite appearance and feel while highlighting their magnificence.
Dessert Station
There is always some room for dessert, so don't hesitate to build one. Setup a national corner with a white and blue backdrop and some balloons with an arch to define the boundary. Place a table in the front with tasty dessert options ready for grabs all day. Make sure you choose options that last all day, such as donuts, pastries, cupcakes, and marshmallows. Opt for frostings that match the national flag to add to the vibe.
A Nice Lunch
To make your team feel privileged, celebrate Labor Day with them all and plan a lavish outdoor luncheon in their honor. Make sure to pick an open and spacious space so your employees may unwind, dine, and converse. Create a crimson and blue theme to add a touch of opulent grandeur and let the event speak for itself. Set up our white foldable chairs to provide your guests with a comfortable seating experience, and dress up your party tables with a white tablecloth and navy-blue runner.
Autonomous Labor Day Sales

From Labor Day decorations to fun desk accessories, office supplies are the most popular category in huge Labor Day sales. While many office furniture manufacturers and sellers offer a certain discount on this special occasion, you can purchase ergonomic furniture and work accessories from Autonomous at a 50% discount on national Labor Day celebrations.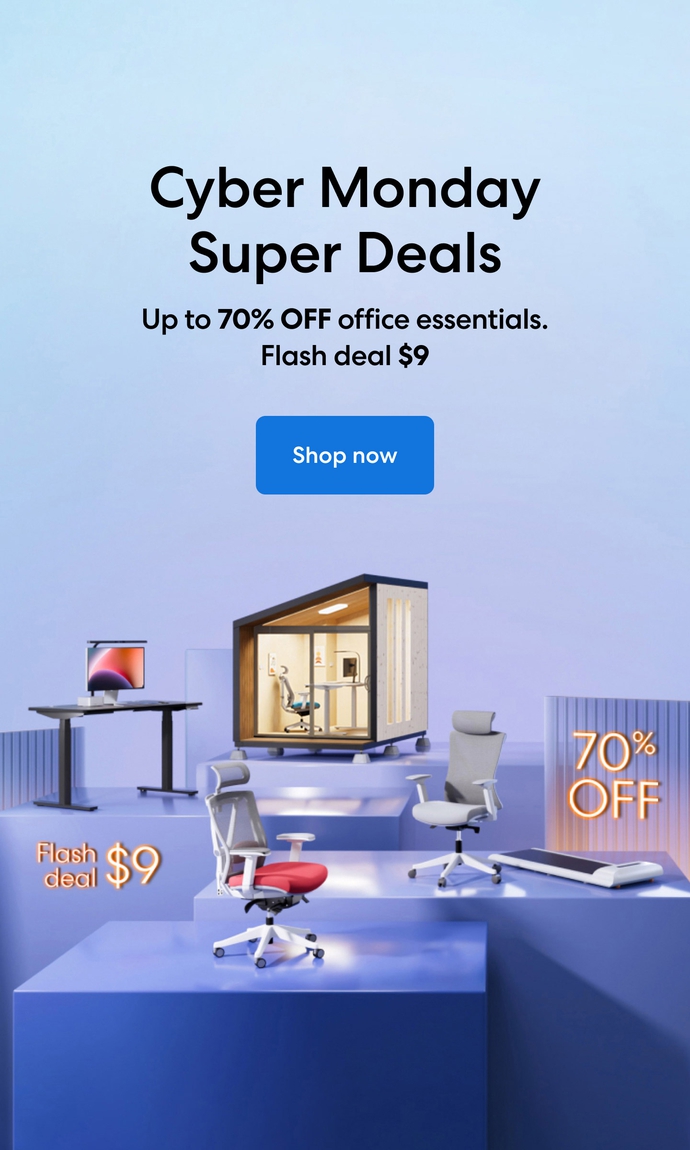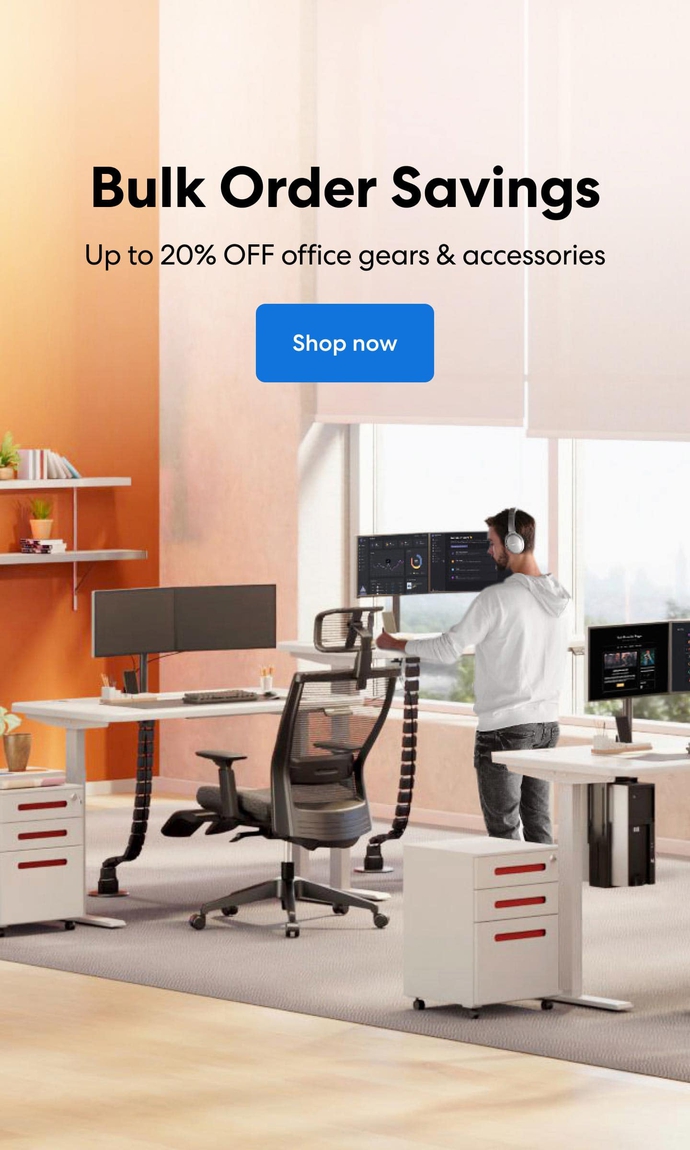 Subcribe newsletter and get $100 OFF.
Receive product updates, special offers, ergo tips, and inspiration form our team.