When creating a startup office space, you need to think about many different things. The most important thing to keep in mind when thinking about your startup office design is trying to create a space that benefits everyone. Creating an inclusive space that everyone can enjoy will promote productivity and encourage a happy and productive work environment. 
However, it can be challenging to know where to start. This post is here to help because it is going to provide you with different startup office designs, so you can pick the right one for you.
7 Interesting Startup Office Design Ideas for Businesses
1. Shades of Color Instead of Solid Colors
Many people jump into bold colors when it comes to creating their office space, but sometimes, shades of colors are better. Birchbox offers cosmetic samples, so it is expected that this startup office is going to be chic and have a lot of natural colors to it. This company focused on having a lot of shades of red, pink, and orange throughout the office. 
When picking colors, do not feel pressured to choose solid colors that could make a big statement; sometimes, shades of different colors are better and softer on the eyes. Also, it can bring a calmer atmosphere to your startup office space. This can be proven to be useful in offices that need a calmer environment to work. 
2. Think about Desk Placement
The layout of the desks is also important when creating your startup office space. Make your office look more spacious like Birchbox. This company placed all its desks in the middle. This can help make an office space look bigger if room is scarce. 
Also, there is a lot of white in the office, which helps make it seem more prominent, so if your startup office is smaller than expected – try to add lighter colors to help brighten the room and give it a bigger appearance. 
However, go that extra mile and purchase electric standing desks because then, your whole team can have the option of standing at their desks if they want. Many companies have learned that standing desks are essential in their offices because they promote blood circulation and a healthy lifestyle amongst employees. 
Luckily, the standing desks at Autonomous do come in multiple colors, and there are many different options for desk design. There is bound to be an option for you that is right for your startup office. 
3. Bold Colors Are Great for Creativity
Not every office needs to be minimalistic or filled with neutral colors. Offices like Chairish understand and embrace color with its vintage space. This is a space with many bright and fun colors to help keep employees engaged and motivated throughout the day. 
One of the best things about looking at this design is that it has created a vintage space that is perfect for their employees. This startup workspace promotes creativity with bright colors. It comes off as a space where you can sit and chat instead of staring at your computer screen all day. 
If you are trying to create a startup office space that promotes creativity in a team-building way, then this might be the perfect inspiration for you. Foster communication throughout your team without needing to use technology to do so. 
Moreover, there are other startup office designs that focus their whole office space around a single color. At Evernote, the color green is a focal point and the primary color in the office. It effectively creates a space that brings a calm and focused atmosphere. Feel free to think about having a solid color as your focal point with that in mind. 
It is important to note that many colors bring different emotions, so research into the different colors and what they can bring to your startup workspace. Also, Evernote does have a coffee bar, which is very popular amongst employees. Everyone likes to have a break to grab a coffee, tea, or another beverage while working, so think about possibly adding a coffee bar into your startup office space.
However, there are some offices that have multiple different colors in their set-up office. This can still promote a productive work environment with added creativity as well. If this is the kind of startup office design you are looking at, consider bulk buying office furniture. That way, you can purchase multiple pieces of office furniture for your startup workspace. 
Fab has found that using multiple colors and allowing its employees to express themselves creatively has created a productive workspace for everyone. This is a great design to add to your productive startup office ideas. 
4. Make Your Employees Feel Heard While Sitting Comfortably
Making sure your employees have input in the startup office layout is important because this is their space as well. A good example of this would be the offices at Etsy. The space at Etsy is one to enjoy with all their personal touches placed everywhere. On top of that, Etsy has made sure that there are comfortable chairs for employees to sit on while they are working. 
One way that you can bring comfortable chairs into your office is by bringing in ergonomic office chairs. These chairs are perfect for any startup office space because everyone can sit comfortably while working. Having the right chair is essential because you can sustain an injury if you are sitting in the wrong chair all day. 
Ergonomic chairs help your posture, so you are supported in your back, neck, and shoulder areas. Also, it comes with lumbar support, which brings added comfort and support to your lower back. Moreover, the chair moves with you, so you do not feel constricted by it. All these benefits are why people are now opting for ergonomic chairs in their startup office space. 
5. Promote Collaboration with Different Set-Ups
When creating your startup office design, try to think of different set-ups to have around your office. Most importantly, try to think of set-ups that can promote collaboration within your team. An example would be the conference rooms at Foursquare. There, every conference room is based on a different location. 
This concept has proven to be a startup office design that has inspired people to enjoy working in the conference rooms, so they are more likely to collaborate. Also, this gives many people a topic to speak about, which promotes team building as well. 
However, with so many different parts of a startup office, you are going to need to buy many desks. That is why the option to bulk buy office desks is helpful because then, you can buy as many desks as you need to create the space you want. Additionally, you can create exciting layouts with multiple desks, so you do not need to feel the pressure of creating a different theme in every room yet. 
Another great example of creating a startup office space that promotes collaboration is the space at Gawker's. The offices at Gawker's do not have cubicles with chairs. The office consists of tables, so it promotes collaboration; another great idea to add to your productive startup office ideas list. 
If you want to have fewer cubicles and more tables, then do it. However, you want to make sure you have enough chairs for all your employees to sit and partake in their work comfortably. That is why it is encouraged to buy ergonomic chairs in bulk from Autonomous. You should have ergonomic chairs instead of regular chairs because your employees will sit comfortably while they work. 
Also, the ergonomic chair design stands out amongst other chair designs. Moreover, the chairs are going to be comfortable for employees to sit in. When everyone is seated in a comfortable chair, they are more likely to be productive in your startup office. 
6. Bring Nature into the Office
Everyone enjoys nature, and it helps people with their mental health. That is why creating an office that is based on nature can be really helpful with your employees. An example would be the office at Honeybook. This office is different with its forest-like feel. There are hanging chairs and colorful walls, so people do not feel as though they are in the office. This startup office design is perfect for those that want to add more greenery to their space and transport their staff into a whole new world. 
When so many people are inside for long periods, it is refreshing to have a lot of greenery in a space. It gives people that feeling of being outside without needing to leave the building. Also, office plants are great for your mental health, so this can be another idea that can go into your productive startup office ideas list.
7. Think about Creating a Relaxed Environment
Another exciting idea for your startup office is to place many throws and pillows on cushioned seating, so you have a more relaxed environment. An example would be MeUndies, there are many pillows and throws that can be found because the goal was to create a work environment where people can relax. This can be a great startup design for businesses that want people to relax at work and not feel overly stressed. 
However, some businesses need people to be hyper-attentive, so having a relaxed environment may not be the right design for you if this is what your business needs. Instead, you might want to look at a more minimalistic design because then, employees have fewer distractions. 
Another great example is the offices at Moo. This is a startup office that is a place from home with pops of color and comfortable seating. Additionally, there are hanging plants that people can enjoy while they are working as well. 
This startup workspace is great for those who want to have a relaxed environment that is still collaborative. It allows employees to have an organic and natural conversation while building rapport amongst the team. That is why this is another excellent idea for a startup office design. 
Autonomous Employee Purchase Program
When you've picked out the right aesthetic for your startup office design, look into the Autonomous Employee Purchase Program. This program was made to help employees who are ready to bulk buy the right wholesale office furniture for themselves and their office space. You are able to save money with better pricing, have extended trials and warranties, and charge everything to your company. 
This is an excellent opportunity for all employees because you can help with creating a suitable space for you and your team. Sometimes, leaving the company to develop the right space for you can be a disaster because people might not know all the personalities in the building. However, you can help fix that problem. 
If you want to know what the employee purchase program is, then make sure to read the post that can explain everything to you in great detail. 
Conclusion
There are many different design ideas for any startup office. You can create an office with multiple colors, a relaxed environment, or bring nature indoors. Either way, pick a design that you think everyone is going to enjoy and be productive in at the same time. It is essential that everyone enjoys coming into the office. 
If you need some more inspiration, then check out the post on office layout ideas. It is filled with more design options for you to explore to see if any of them fit what you want for your startup office.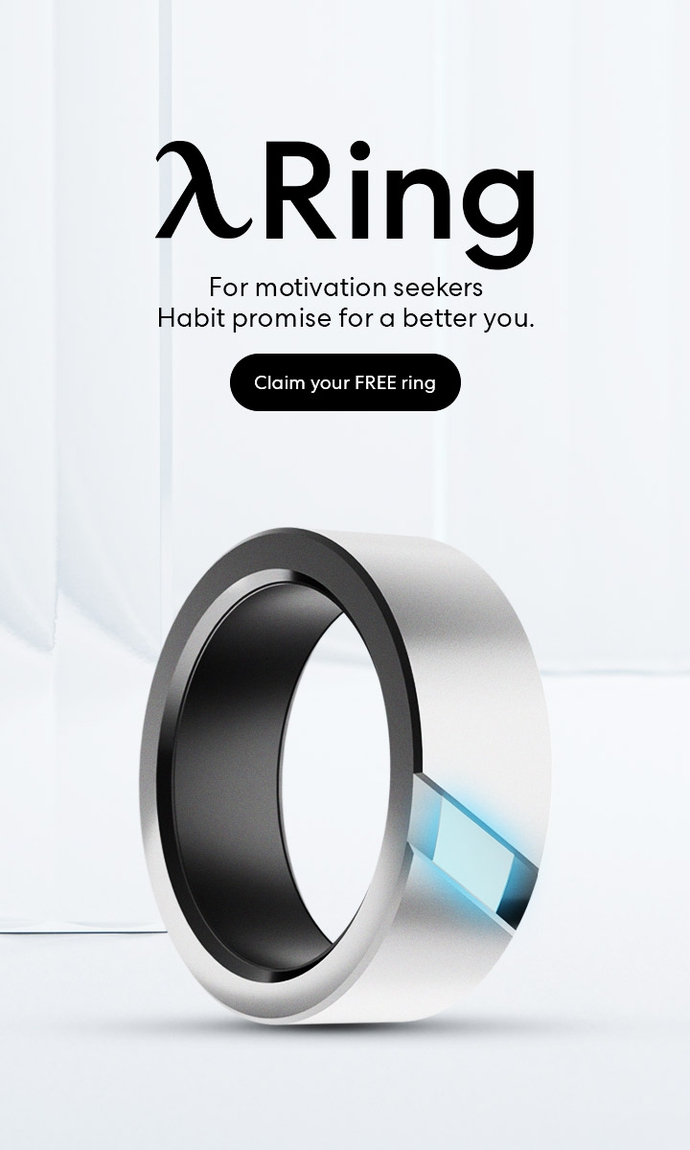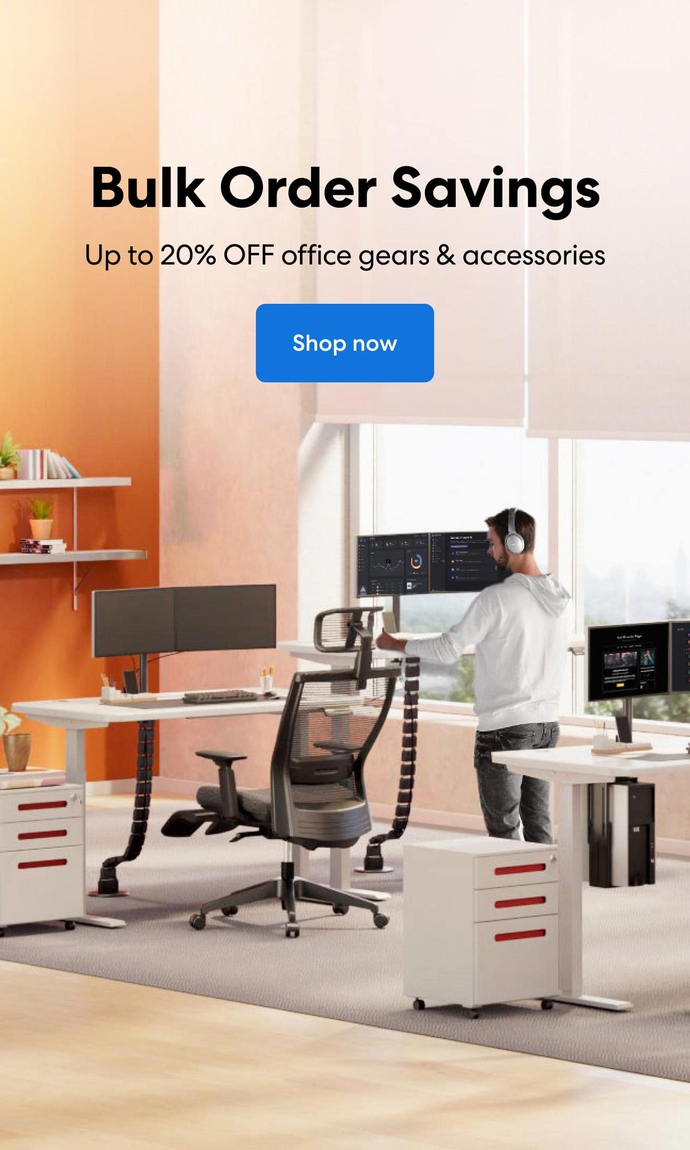 Subcribe newsletter and get $100 OFF.
Receive product updates, special offers, ergo tips, and inspiration form our team.