Latest Updates
Best Black Friday Office Furniture Deals in 2023: Desk, Chair & More

Autonomous
|
Nov 7, 2022
911 Views
Black Friday office furniture deals will be here before you know it. Year after year, office must-haves such as a comfortable office chair, standing desk, and other desk accessories are on sale as part of huge Black Friday deals at Autonomous. 
We've listed 30 Black Friday furniture deals for you, including 10 office chairs, 10 desks, and 10 office appliances and electronics. If you're looking for a Black Friday office furniture sale, rest assured you'll find some of the year's lowest prices.  
Top 10 Black Friday Office Desk Deals
1. Autonomous SmartDesk Core
This home standing desk is ideal for many bodies, as the SmartDesk Core adjusts from 29.4" to 48". It Lifts 265 pounds while emitting only 50 decibels, and while carrying its total capacity, it moves 1.1" per second and remains rock-solid the whole time. Discover your ideal sit-to-stand position, and save up to four custom heights to easily switch between them.
2. Autonomous SmartDesk Corner
The L-shaped standing desk has two modular sections, twice the size of our standard SmartDesks. Switch the narrower side from right to left for a great fit in any corner. Most electric office desks on the market use a single motor. This one has three. 
When your workstation is set up, you'll notice and hear the difference, and it confidently lifts 400 lbs. on its sturdy metal legs.
3. Autonomous SmartDesk Pro
You're staring at the final outcome of years of research and development. It lifts 310 pounds with ease. The Normal size desktop has enough room for two monitors. However, those with a beast-mode setup should consider the XL (obtainable only in the US and Canada). 
This smart desk has an enhanced lifting column that's strong enough to handle all of your office technology and more.
4. FENGE 2-tier Standing Desk: Tablet Stand & USB Ports
FENGE is an office style desk that makes work more relaxed and efficient! The humanlike design adds a USB charging feature to the adjustable workstation at any moment and can last for your phone, Ipad, and so on. This standing desk will enhance the visual style of the space, since the 135° ramp design combines functionality and visual impact.
5. FinerCrafts Standing Desk: Curved Top
This Black Friday office desk features potent yet quiet motors, a T-style heavy-duty shape, and a long-lasting laminate desktop. Intelligent features such as 4-level height templates and anti-collision recognition make this model more useful for daily use. The table's adjustable height range of 27" - 48" makes it ideal for people of various heights. It can be built in 30 minutes and will last for years.
6. FENGE Electric Standing Desk-Height Adjustable 55''
FENGE adjustable standing desk is ergonomically designed. This model promotes blood circulation while working and studying at home, preventing lumbar pain, venous thrombosis, and other risks associated with prolonged sitting. 
It's strong enough to lift your monitor 3.9", and the 7.1" groove accommodates phones and tablets while being compact enough to be beneficial while taking up little space.
7. EUREKA ERGONOMIC Standing Desk: Double Drawers and Hutch
The height-adjustable office desk with built-in USB ports and drawers offers a one-of-a-kind environment for working and gaming and provides a human-centered design and plenty of space for your work area. 
Height adjustable from 29" to 48" to satisfy a broad range of individuals and uses. You can adjust the height based on your position to protect your neck, making your workday completely healthier.
8. EUREKA Ultra Long Standing Desk: Manual Height Settings
One of the most durable, wide-surfaced, and height-adjustable tables available. This EUREKA Black Friday office desk is adjustable with five-level mechanical height lifting for the most relaxed posture. You can lift the height from 24" to 32". 
With precision assembly, it can support nearly three monitors and a maximum load of 165 pounds. The desk can accommodate two monitors, screens, printers, plants, and other items.
9. EUREKA ERGONOMIC L60 L-shaped Standing Desk: Keyboard tray
Big 60" wide L-shaped desk to maximize your corner space, has an electric height adjustment with two intelligent memory presets and a height range of 29.5" to 48". The smart double motors provide enough power to lift 220 pounds smoothly and quietly. 
It includes an ergonomic keyboard tray, a monitor stand, and USB port outlets, and is made of a steel frame and a sturdy desktop for safety and dependability.
10. EUREKA 60" L-shaped Standing Desk: Programmable Keypad
The EUREKA standing desk is crucial for keeping your project items sorted and saving time when completing important job-related tasks. 
This electric L-shaped standing table is intended to help you stay active throughout the day while avoiding the drawbacks of a static seated or standing position.
Top 10 Black Friday Office Chair Deals
1. Autonomous ErgoChair Core
The ErgoChair Core is a computer ergonomic chair that's the most user-friendly. It only takes two simple levers to allow you to customize support for every posture. It adjusts to your weight and maintains your spine stable at all times. Move safely and freely without straining your shoulders, arms, or back. This chair also keeps you cool with its breathable mesh.
2. Autonomous ErgoChair Plus
Your body stiffens when not moving for a longer time, so lean back, twist around, and stretch to the side because there's no way of falling off and no frame that boxes you in on the Autonomous ErgoChair Plus. The responsive webbing is thicker in key regions like the lumbar area, with just the correct amount of flex to sustain your spine's unique shape.
3.  Autonomous AvoChair
AvoChair is an ergonomic chair that is both stylish and functional. Nature inspired its minimal, clean, flowing lines that focus on well-being. It combines humanlike and organic elements to create a modern sitting solution that encourages healthy posture. The airy elastomeric mesh back of the seat provides excellent spinal support and comfort.
4. Autonomous ErgoChair Recline
This ErgoChair model is a reclining ergonomic chair that means business when it comes to accomplishing tasks - and when it's time to slow down, lie back, calm down, and lift your feet up. 
It's excellent for relaxation and spine health since the backrest is made from the same supportive mesh as the seat. With its soft vegan leather, you can recline it when you need to stretch out.
5. Autonomous ErgoStool
This is an ergonomic stool that helps you improve your core and back. Its weighted base delivers excellent traction on many surfaces while seated, allowing for a full range of movement. Furthermore, it also encourages dynamic sitting, which mimics the frequent posture adjustments we make when standing and aids in increasing both our motion and energy levels.
6. KERDOM Office Chair: Adjustable Armrests
The KERDOM chair has a user-oriented ergonomic build that provides comfortable assistance to help you maintain a relaxed posture while working for an extended period. Its comfortable seat makes it easier to relieve muscle soreness and disperse pressure. 
This Black Friday office chair includes lumbar support, flip-up arms, wheels, swivel task chair, and an adjustable height that can support up to 250 pounds.
7. KERDOM Ergonomic Chair: Advanced Contoured Seat
This KERDOM ergonomic model has four support positions (head, back, buttocks, and hands) and decent lumbar support. Its seat height, headrest, and backrest are all easily adjustable to accommodate various needs.  
The wheels of this office chair have industrial-sized steel, precision ball bearings, and long-lasting polyurethane chair casters. Your floor will not be scratched, stained, or damaged, even when gliding carefree and safely on the carpet.
8. Logicfox Ergonomic Office Chair: Saddle-shaped Mesh Seat
9. Logicfox Ergonomic Office Chair: Saddle-shaped Sponge Seat
The Logicfox Ergonomic Office Chair has a comfortable, breathable mesh back and a thick sponge seat, ensuring minimal leg pressure during long periods of sitting and making your back feel cool. Its backrest frame is solid and long-lasting, with elastic adjustment on the back tilt that allows you to tilt more conveniently.
10. Logicfox Ergonomic Office Chair: Double Lumbar Support
The Logicfox Ergonomic Office Chair comes in four different colors, all of which are very appealing. This Black Friday office chair can help you save more space while keeping your room neat. You can flip its armrest up and store it beneath your home or office desk. It has an excellent design and responsive 2D lumbar support for your back.
Top 10 Black Friday Office Accessories Deals
1. Autonomous LED Desk Lamp
This is one of the great items you must hunt in Black Friday office furniture sale season. You can choose from various brightness levels and color modes with the LED Desk Lamp. This stylish lamp adjusts to an angle that genuinely works for your project. It is inspired by the clever design of an architect, which gives it a minimalist yet attractive appearance. The product is highly energy efficient and will provide light for 50,000 hours.
2. ErgoFoam Foot Rest: Adjustable Height
The ErgoFoam Foot Rest offers solid, comfortable support at your desk all day long. It's the only footrest franchise preferred by US chiropractors. The top-quality mesh cover wicks sweat away from your feet, maintaining them cool and dry throughout the day. It's also pet-friendly and easy to clean compared to many other fabric footrests.
3. Mount-It! Keyboard Tray: Clamp-On
The MI-7147 keyboard tray is one of the best computer accessories that frees up space by mounting your keyboard beneath your desk. You can adopt and sustain a neutral working posture by placing your mouse and keyboard lower and near your body. This mount eradicates having to drill into your workstation and is suitable for surfaces up to 1.5" thick.
4. FENGE Monitor Stand with Drawer: No Assembly
This is one of the incredible Black Friday furniture deals you cannot miss. FENGE monitor stands have an ergonomic design to lower work stress by scientifically positioning your neck and eyes. The elegant, high-quality design not only creates a beautiful workspace but also expands under-counter storage space. This product has a 20-inch total unfolded table surface, with enough space beneath the desk to adapt the keyboard.
5. Northread Slim Filing Cabinet
The two-layer drawer can significantly increase the storage ability of your documents, and you can place it in the most convenient place. Furthermore, the entire file cabinet provides ample storage space while occupying a small ground surface, making it a good solution for cleaning your office and organizing your files. You can protect your privacy and keep your documents safe with a single key.
6. Treblab Z2 - Over-Ear Workout Headphones with Microphone
The Treblab Z2 offers the power of Bluetooth 5.0 and active noise-cancellation technology that delivers a high-quality listening experience. While working out, the Z2 Bluetooth headphones provide complete comfort, block out noisy and irritating music at the gym, and allow you to focus on your favorite tracks. 
Its excellent, ultra-soft materials hold your ear's natural form for a custom and comfy fit.
7. MEE Audio CL8A Webcam: Built-In LED Ring Light
The MEE audio USB webcam has an integrated LED ring light that gives you a consistent, straightforward light source to minimize shadows and blemishes, making you appear more professional when you chat, stream, or video conference.
8. Timekettle WT2 Edge Language Translator Earbuds
Initiative Bi-directional Simultaneous Translation mode allows you to speak and listen to the translation while significantly increasing the conversation's efficiency. Real-time translation is only 0.5 seconds long, and by using WiFi or a cellular network, you can get synchronous 2-way online translation in over 40 languages and 93 accents.
9. Magedok Portable Monitor
Monitor is one of the important items in Black Friday office furniture sale. The Magedok offers smoother gaming and more liquid workflow with AMD FreeSync technology and artifact-free picture quality. It has a 2560*1440 resolution with a 144Hz refresh rate, making it a fast monitor for every use. You can even enjoy a flicker-free display at all brightness levels.
10. Cloud Nine ErgoTKL Split Mechanical Keyboard
This compact mechanical split keyboard allows you to adjust the split, angle infinitely, and tilt to perfectly match your ideal typing posture. Say goodbye to sore wrists, bare shoulders, and typing discomfort.  
You wouldn't go back to a standard keyboard after experiencing the Cloud Nine typing difference. With 7° of built-in tenting, it holds your wrists supported at a normal inward angle.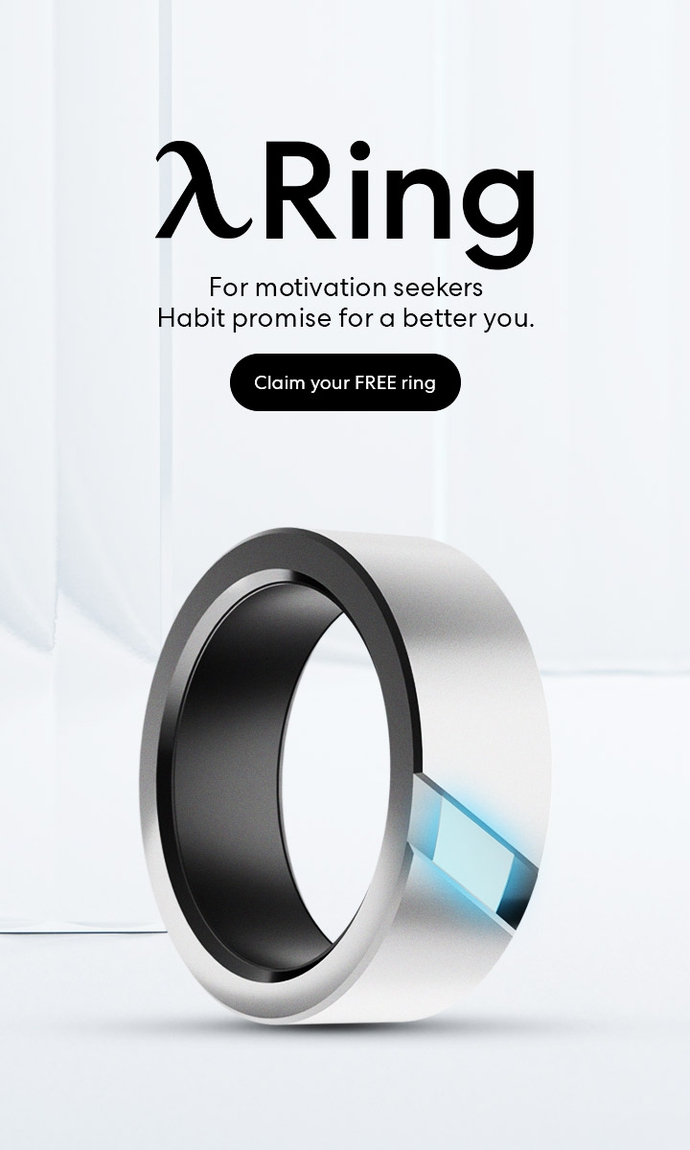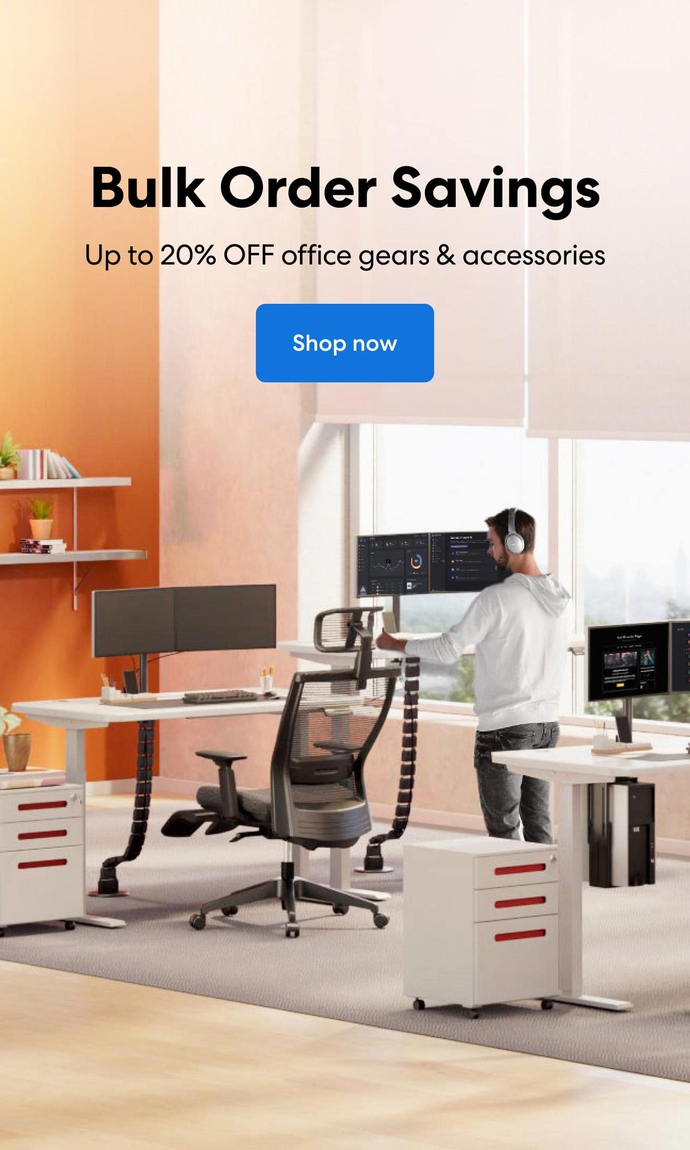 Subcribe newsletter and get $100 OFF.
Receive product updates, special offers, ergo tips, and inspiration form our team.