Latest Updates
Unveiling the Best Labor Day Deals: Shopping Guide for Labor Day Weekend

Autonomous
|
Aug 29, 2023
991 Views
As the end of summer approaches, Americans will head out in droves to do some shopping and grab a chance to enjoy some of the many great discounts that are available during this time. Many retailers and manufacturers are already offering great Labor Day deals, even though the holiday has not yet begun. 
If you have been looking for a way to enjoy some savings while buying some essential items on your 2023 shopping list, looking out for the best Labor Day furniture sales can be the way to go. 
Major suppliers, such as Autonomous, are taking this opportunity to clear out 2023 stock by offering incredible sales, discounts, and promotions that you simply cannot afford to miss out on. 
Considering how tough the economy has been on most people, Labor Day sales can provide some much-needed relief to cash-strapped consumers. This article will look at everything you need to know about shopping on or just before Labor Day, including some great tips to make the experience a great one. Read on to find out more! 
When Is Labor Day 2023?
In America, Labor Day is a federal holiday that is held on the first Monday of September every year. In 2023, Labor Day falls on September 4th, meaning you need to start making your preparations as soon as possible so that you do not miss out. 
Even though the holiday is meant to honor the labor movement, and take the time to recognize the massive contribution that America's workers have made to the development of one of the world's greatest economies. 
However, this is a holiday that is celebrated by all Americans, even those who are not employed. As such, many retailers take this time to offer great Labor Day discounts on a wide range of products. 
Since Labor Day falls conveniently towards the end of the year, before people start thinking about the fast-approaching festive season, many outlets take this opportunity to clear out old stock so they can have room for the latest items. This is why Labor Day weekend is usually a hive of activity, with many customers hoping to get their hands on those items they have had for a while.
Why Shop on Labor Day?
Shopping on holidays offers customers a great opportunity to benefit from a wide range of sales, and Labor Day is no exception. If you can find the best Labor Day deals, you can buy furniture for your home or office at ridiculously low prices that you may not be able to get any other time of the year. 
Another reason why shopping malls usually host huge crowds on Labor Day is that many families take the opportunity to spend some time together by going on shopping sprees. This means shop owners will be looking to cash in on the massive traffic by offering attractive deals to customers.
Shopping on Labor Day does, however, mean you will have to likely put up with awful traffic congestion and overcrowded shopping malls. This is why some people prefer shopping a few days or even weeks before the actual holiday. Many shops advertise their Labor Day sales and promotions long before September arrives. You can start your hunt for discounts right now and beat the Labor Day crowds.
10 Tips for Navigating Labor Day Sales
Hunting for great Labor Day deals can be a very rewarding experience, and is also great for your budget. If there are some items you may have been hoping to buy once the price goes down, keep an eye on them this Labor Day holiday. 
The best way to benefit from the many Labor Day sales and enjoy your shopping experience is to remember a few things that you can apply during this time. Consider the following 10 tips to help you navigate Labor Day sales like a pro:
1. Research the Best Places to Shop
There are many Labor Day offers that you will come across in the weeks leading up to the holiday, many of which will seem too good to resist. However, the first thing you have to do before reaching into your pocket is to know which places are the best for Labor Day sales. 
Another thing is, if you are going to leave your Labor Day shopping for the last minute, you will need to have a good plan of how you are going to navigate the busy streets and shopping malls. Knowing the exact places you will be going is a great start, so you can begin researching the best places to shop on Labor Day right now.
2. Stick to Your Budget
Do not let your hunt for the best Labor Day deals cloud your judgment when you do your shopping. One thing you can count on is that the sales and marketing teams of many retailers will be out in full force promoting their Labor Day discounts. 
However, it does not mean you must buy every seemingly cheap item you come across. You need to be disciplined and stick to your budget so that by the time the holiday winds down, you will have bought all the items you need. 
3. Know What to Buy
In the weeks before the holiday arrives, everywhere you look, you will be bombarded by many Labor Day deals. It will take a lot of self-control to resist buying that very cheap plasma TV because you know that what you need is a new fridge. You have to know what to buy so that you do not get carried away by promotions. 
One thing that many customers are not prepared for is the way retailers will go all out to sell their products during this holiday. If you blindly walk into a shopping mall without a shopping list, you may end up buying things you do not need after being convinced by the salespeople. Always be clear about what you need to buy before stepping out of the house.
4. Know What Not to Buy
Not all Labor Day's sales are necessarily a great deal for you. You have to know the kind of products to avoid or maybe wait until Black Friday before buying. An example is trying to buy the latest iPhone on Labor Day. Chances are that even if it does have a discount, it will likely be minimal. You would be better off going for an older model whose discounts will be more significant. 
Rather than waste this golden opportunity by buying the wrong things, why not write down a list of what you need and avoid being tempted by the wrong products? This could be the best time to finally get your hands on that ergonomic computer chair you have always wanted. 
5. Target Outlet Stores
One of the best places to get some awesome Labor Day discounts is an outlet store. This is a shop where a manufacturer sells its own products. This means if you are looking for branded furniture from Autonomous, visiting its online outlet store is the best place to start. 
The great thing about outlet stores is that if the manufacturer knows that new products are coming in soon after Labor Day, it will be desperate to clear the shelves of all the old stock. This is a great recipe for awesome Labor Day deals that you can benefit from if you get your timing right. 
6. Get a Head Start
When people hear of a great promotion, such as a standing desk Labor Day sale, they will rush to try and get in on the deal. This is why shopping on Labor Day can be very stressful, not to mention that you may end up missing out on the products you wanted. To avoid this, always try to get a head start on the shopping spree. Many retailers are already offering Labor Day promotions and now would be a great time to beat other deal-seekers to the punch.
7. Focus on Labor Day Sales, Discounts, and Promotions
Retailers can be very cunning when they smell an opportunity to make plenty of sales. One common tactic is to either display items that are being promoted as Labor Day deals next to other regular-priced products. Another trick is to sell a discounted product as part of a package in which other products that are not discounted have been included. Do not fall for these dated tactics. Always stick to the items that are being sold at a discount. 
8. Look Out for Seasonal Products
Some Labor Day offers are better than others because they are for seasonal products that the manufacturer needs to get rid of before the end of the season otherwise that product will unlikely be sold until the following year. You can benefit from this by waiting until the last few days before Labor Day (and sometimes even after Labor Day) to grab some of those seasonal items the retailer will be forced to sell at giveaway prices.
9. Turn It Into a Shopping Weekend
If you are planning on going out and checking out that Labor Day camera sale you have been waiting for, why not let your family tag along? With the busy schedules that most people have, family time is often difficult to come by. Labor Day is the perfect time to do some shopping before going somewhere for lunch and just spending the day enjoying the company of your family. 
10. Shop Online
One of the best ways to avoid the crowds and chaos caused by Labor Day's sales is to stay home and do all your shopping online. The biggest suppliers and retailers have great websites where you can browse through all the products you want, and enjoy massive discounts without needing to step outside your home.
Hunt the Best Labor Day Deals at Autonomous
The time to start hunting for Labor Day deals is right now, and Autonomous has some awesome promotions that you need to see. Consider getting any of the following items this Labor Day: 
Standing Desk
You cannot have Autonomous Labor Day's sales without seeing a stand-up desk on promotion. If you have been thinking about upgrading your office furniture, this is a great time to get your hands on a high-quality desk at a low price. Some product suggestions:
Ergonomic Chair
If you buy a new desk, you are going to need an ergonomic chair to go with it. These chairs have been trending all year due to their many health benefits. However, they usually come at a higher cost than ordinary chairs, meaning you should not waste this opportunity to get one. Some product suggestions:
Office Accessories
The best Labor Day deals at Autonomous always include some essential office and desk accessories that you need to enhance your productivity and add to your office décor. If you visit the Autonomous website, you can browse through the long list of great accessories for you to consider. Some product suggestions:
Home Furniture
The online Labor Day offers from Autonomous also include high-quality home furniture that is being sold at prices so low you will not be able to get them anywhere else. If your living room needs a new chair, sofa, or table, this is the best chance to get one without leaving a huge dent in your budget. Some product suggestions:
Gym Equipment
This year's Labor Day discounts from Autonomous also come with great deals on gym equipment, including office treadmills. There is no better way to help you stay in shape than investing in some awesome gym equipment that you will enjoy exclusive access to. Some product suggestions:
Looking for a Great Deal? Visit Autonomous This Labor Day
If you were hunting for great Labor Day deals, you came to the right place. Autonomous has many awesome Labor Day sales, discounts, and promotions lined up for you from now until Labor Day. You can visit the website and get in on the action. There is no better way to avoid the Labor Day crowds while enjoying massive savings than shopping online at Autonomous.
Video ads for product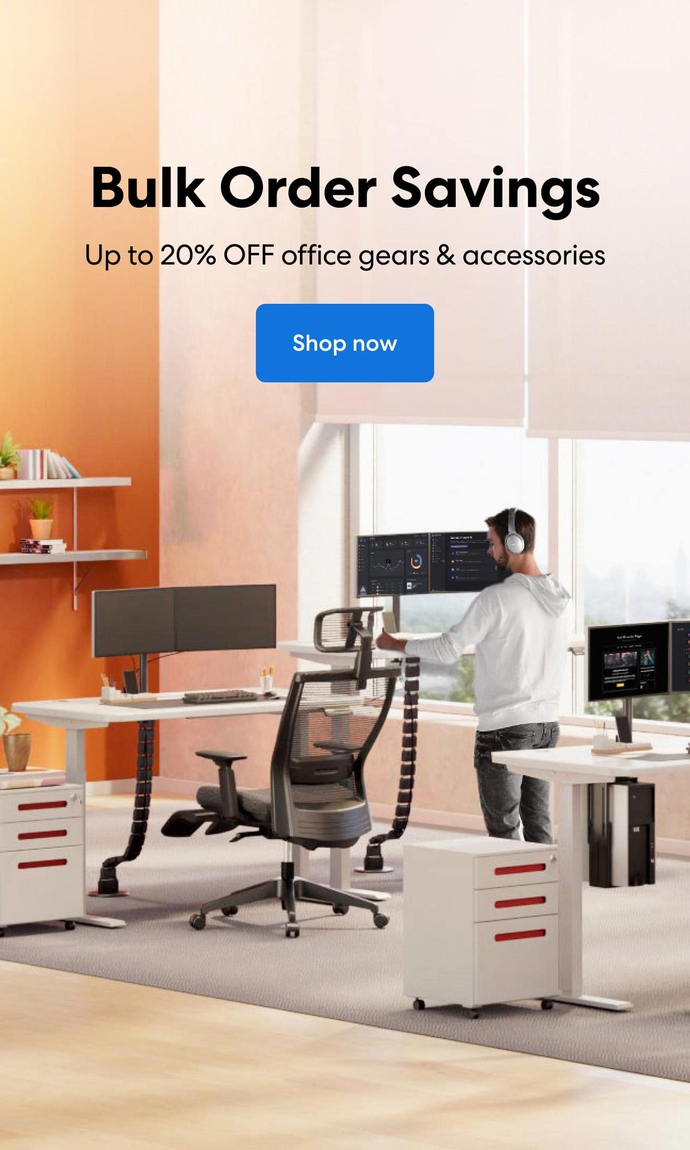 Subcribe newsletter and get $100 OFF.
Receive product updates, special offers, ergo tips, and inspiration form our team.