Workplace Inspiration
Best Rooftop Living Space Ideas To Utilize Your House

Autonomous
|
Jan 17, 2023
1,059 Views
Rooftop living spaces are becoming increasingly popular as homeowners look for ways to maximize their living space. Whether you're looking to create a relaxing outdoor retreat, a cozy rooftop shed, or a luxurious entertaining area, a rooftop living space can be a great way to make the most of your home. 
Rooftop living space or pod living may give the impression of being much bigger and more isolated than they really are by using a number of ingenious tactics, such as increasing the amount of plant life on the rooftop, screening surrounding buildings, and maximizing the amount of outdoor living area. Read this article to learn in detail how to utilize rooftop space. 
What Is A Rooftop Living Space?
A seated area that is located on top of a level roof and is accessible outdoors. Many people utilize this space for fun, entertainment , or work. Read this article further to learn more about rooftop space ideas.
Why Is It Beneficial?
Rooftop space ideas, particularly those that come equipped with a view, have the potential to raise a property's resale value by between 5% and 8%, depending on the local market conditions.
Tips For Creating Rooftop Living Space
Size And Shape
When planning your rooftop living space, the first step is to consider the size and shape of your rooftop. If you have a flat roof, you can easily create a large rooftop living space with plenty of seating, a dining area, and even a kitchen. If your roof is sloped, you may need to be creative with your layout and design to make the most of the outdoor working space. This step is essential if you want to know how to utilize rooftop space. 
Design
Once you've determined the size and shape of your rooftop, it's time to start thinking about the design of your living space. Consider the type of furniture you'd like to include, such as chairs, tables, and benches. You can also add a few decorative touches, such as potted plants, a fire pit, or a water feature. A good design is one of the best rooftop living room ideas. 
Theme
When it comes to the flooring of your rooftop living space, you have a few options. If you're looking for a more traditional look, you can opt for wood decking or tile. For a more modern look, you can choose concrete pavers or even artificial turf. 
Proper Lighting
Once you've chosen the furniture and flooring for your rooftop living space, it's time to think about the lighting. String lights are a great way to add a cozy ambiance to your space, while solar lights are a great way to keep the area well-lit without relying on electricity. Lighting is one of the most essential rooftop living room ideas. 
Make Sure Its Relaxing
Finally, you'll want to think about how you'll use your rooftop living space. If you're looking to create a relaxing retreat, you can add a hammock, a few potted plants, and some comfortable seating. If you're looking to entertain, you can add a bar area and some outdoor speakers. 
Safety
No matter how you choose to use your rooftop living space, it's important to remember to keep safety in mind. Make sure the area is well-lit and that there are no tripping hazards. If you're adding furniture or other items, make sure they are securely fastened to the roof. 
Creative
Creating a rooftop living space is a great way to make the most of your home. With a little bit of planning and creativity, you can create a unique outdoor retreat that you and your family will enjoy for years to come. 
Why Go For A Rooftop Living Space?
Great View
One of the most obvious benefits of rooftop outdoor living space is the incredible views. Rooftop spaces are often situated at the highest point of a building, which allows for an unobstructed view of the surrounding area. This can be especially enjoyable in urban areas, where the hustle and bustle of everyday life can be appreciated from a bird's eye view. 
Natural Light
Another benefit of rooftop outdoor living space is improved energy efficiency. Rooftop spaces are typically exposed to more direct sunlight, which means they can be heated more efficiently. This can help reduce energy costs and help the environment. Additionally, rooftop spaces can be insulated more effectively, which can further reduce energy costs. 
Using Autonomous ADU on Rooftop Living Space Setup
The outdoor office sheds ADU (Accessory Dwelling Unit) by Autonomous is a great way to add an extra room to your home without taking up too much space. It is a self-contained unit that can be placed on the rooftop of a house and is perfect for creating a home office, a guest room, or even a small studio apartment. With the rise in remote working, the office pod ADU is becoming increasingly popular as it provides a comfortable and private workspace for those who need to work from home. The office sheds by Autonomous are great backyard outdoor living space ideas. 
The small outdoor sheds by Autonomous are a great choice for those looking for a private space in order to work and study in peace. It is typically made of a lightweight, durable material such as aluminum or fiberglass, and is designed to be easy to install and maintain. The unit is typically pre-assembled, so all you have to do is place it on the rooftop and secure it with the included hardware.
Dimension
106" W - 155"L x 106.3"H
Material
Exterior: Vinyl layer
Interior: Eco-friendly honeycomb paper
Frame: Steel
Include
A closet, desk, bookshelf, TV stand, a foldable coffee table and convertible sofa bed
Minimum wattage
150W
Lighting
3 color modes
Warranty
1 year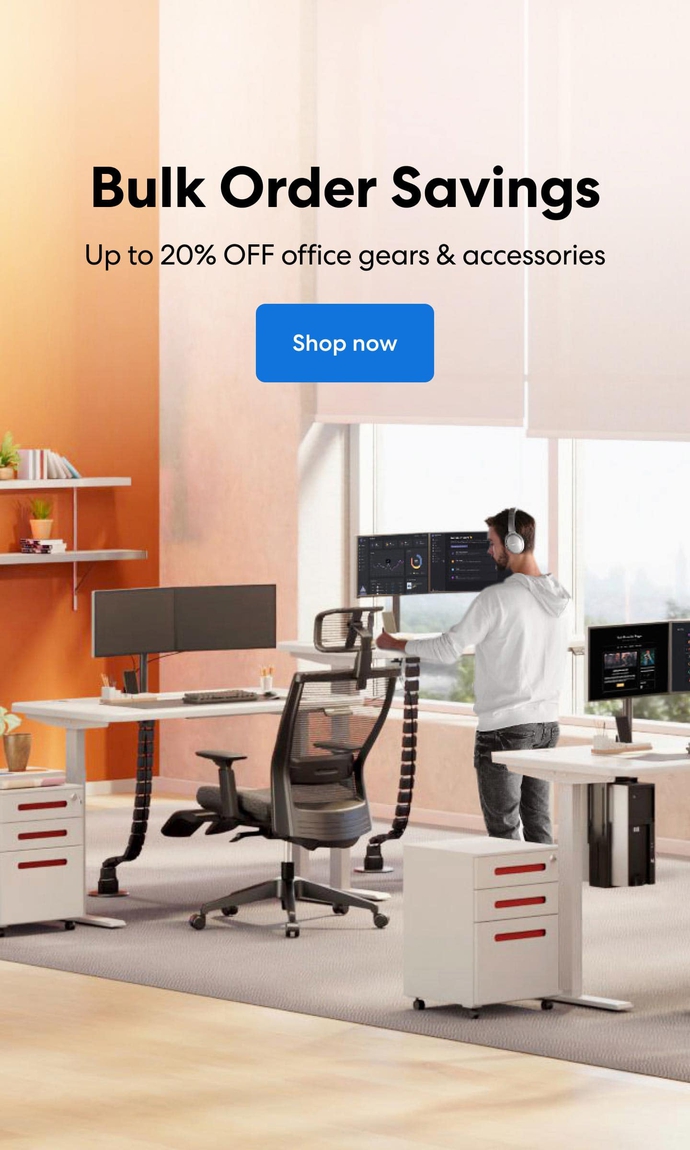 Subcribe newsletter and get $100 OFF.
Receive product updates, special offers, ergo tips, and inspiration form our team.