Work Wellness
How To Build A Small Personal Training Studio On Your Own

Autonomous
|
Feb 2, 2023
1,162 Views
Starting a personal training studio can be a challenging but rewarding business. You are your own boss, have your own operating hours, and above all, you can charge your own rates. Nevertheless, one thing you must keep in mind is that even if you are initiating a small personal training studio, it will require careful planning and execution.
If you have decided to start a private personal training studio where you can give one-on-one sessions, you must be mindful of the apt planning and execution. You must be mindful of certain aspects while planning and executing personal training studio ideas. The good news is this blog will help you with all that. 
What to Consider When Planning a Small Personal Training Studio?
When planning a private personal training studio, certain things are there that you must consider: 
Location
Choose a location that is easily accessible for your clients, with good parking and public transportation options. You may want to consider factors such as foot traffic, competition, and local demographics. 
Size and Layout
The size and layout of your studio will depend on the type of workouts you offer and the number of clients you plan to work with at any given time. Consider the space you will need for equipment and any additional amenities you might want to include, such as a shower or changing room.
Safety
Implementing proper safety measures is crucial for any personal training studio, so you must be mindful of that. You must ensure that all equipment is in good working order and that the space is airy. 
Equipment
Selecting the right equipment is among the most crucial things when planning a personal training studio. Determine what type of equipment you will need based on the types of workouts you will be offering. Be sure to choose high-quality, durable equipment that will meet the needs of your clients. 
Essential Equipment for a Personal Training Studio
We know that as a newbie, it would be challenging for you to select the essential equipment for your private personal training studio. So, here are the details of the equipment that you must have in a small personal training studio: 
Treadmill
When planning a training studio, it is critical to have a walking treadmill because it helps you in cardio sessions, which is crucial in a healthy workout routine. If you have a small space for your training studio, you may think of getting a LifeSpan under desk treadmill. It is a compact treadmill and will take up less space. 
Dimensions
Belt size: 20"W x 50"L
Treadmill: 63"L x 28.5"W x 7.25"H
Omni sonsole display: 8.1"L x 5.7"W x 3.2"H
Item weight
114 lbs
Color
Black
Power
115V NEMA 5-15 Non GFI Circuit
Speed Range
0.4 - 4.0 MPH
Weight capacity
350 lbs
Warranty
Frame: 10 years
Parts: 2 years
Labor: 1 year
Physical Therapy Equipment
It is vital to have some physical therapy equipment in your private personal training studio. You may bring a balance board to your training studio. A balance board increases mobility and improves blood circulation. Buying a REVBALANCE balance board would be a great choice in this regard. 
| | |
| --- | --- |
| Weight capacity | 450 lbs |
| Material | Durasoft Foam Grip |
| Warranty | 3 years |
Massage Equipment
It is vital to have some massage equipment in a training studio. One may need massage therapy after a workout session as it helps in relieving muscle stiffness. In our opinion, you must have reliable massage equipment like the Lyric massage gun. Featuring four massage heads, this massage gun can provide relief from muscle pain and even improve blood circulation. 
Dimensions
Unfolded: 56.9'' L x 20.4'' W x 4.9'' H
Folded: 32.5'' L x 20.4'' W x 5.4'' H
Item weight
48.5 lbs
Color
White / Black
Materials
Panel: ABS plastics
Power
1 HP
Speed range
0.3 - 3.7mph
Weight capacity
220 lbs
Warranty
1 year
Fitness Tracker
Your training sessions will be incomplete if you don't have a fitness tracker. It helps you keep track of your workouts and resting time. Most of them let you keep your sleeping pattern, heart rate, and steps taken in check. However, some of them even let you set fitness goals which can give anyone an edge during training sessions. 
| | |
| --- | --- |
| Dimensions | 13.4" x 0.8" H |
| Product weight | 4.63 lbs |
| Color | Black, White, Gradient |
| Materials | Tempered glass, ABS bottom housing |
| Weighing range | 9 - 396 lbs |
| Units | Kg, Lb |
| Compatible apps | Apple Health, Google Fit |
| Warranty | 1 year |
Squat Stand
Talking about different physical therapy and training sessions, a squat stand is a significant piece of equipment. Anyone who is planning a personal training studio must have a squat stand. A squat stand lets you do advanced gluteal muscles activating exercises and strength training. You may consider getting a HulkFit squat stand as it is user-friendly equipment and has a weight capacity of 500 lbs. 
Dimensions
46"D x 50"W x81"H
Product weight
60 lbs
Color
Red, Yellow
Weight capacity

500 lbs

Includes
Squat stand
2 J-hooks
2 weight plate holders 
1 pull-up bar
Warranty
2 years
Exercise Mat
Exercise mats are essential in any private personal training studio. It provides your client with a comfortable space for practicing stretching and floor exercises. You may think of choosing the Bellabeat accessories yoga mat because it is made of durable materials that are easy to clean and provides a 6mm thick cushioned surface for clients. 
| | |
| --- | --- |
| Dimensions | 61cm W x 183cm L x 0.6cm H |
| Materials | Polymer environmental resin |
First Aid Kit
A first aid kit is one of the essential pieces of equipment in a private personal training studio. You or your client might get any injury during the workout sessions. If you have a first aid kit, you will be able to provide basic aid on the spot. So, every training studio must have it. 
Jump Ropes
The next piece of equipment in line is the jump ropes. Jump ropes are critical in cardio, HIIT, and warm-up sessions. So, every personal training studio must have at least a pair of jump ropes. Since jumping ropes help anyone burn a significant number of calories, you must have it.
Resistance Bands
Resistance bands are useful equipment for small personal training studios. If you do not have enough space to bring in barbells or dumbbells of different weights, you may get different resistance bands. Resistance bands are great for a variety of resistance training exercises. They can come in different resistance levels, and you can use them for upper and lower-body exercises. 
Dumbbells/Barbells/Kettlebells
Accommodating dumbbells, kettlebells, and barbells in your private personal training studio is good. A range of weights is necessary to accommodate different clients. For example, adjustable dumbbells with a quick-change weight system can be useful. Also, people commonly use Olympic barbells in personal training studios, and it is good to have a variety of sizes in them as well. 
Water Bottle
With all the other equipment that we mentioned, it is vital to keep yourself hydrated. Therefore, you must have a clean water bottle. In our opinion, the DYLN water bottle and CrazyCap are the best ones in this regard. The DYLN bottle converts regular water into alkaline water, which is great in taste and ideal for health, while CrazyCap features a UV water purification mechanism. 
Dimensions
M: 2.8"L x 2.8" W x 11" H
L: 3" L x 3" W x 12" H
Material
Stainless steel
Silicone seal
Color
Onyx, Teak
Volume

M: 0.5L (1.1 lbs)
L: 0.74L (1.56 lbs)

Battery type
Lithium
Charging type
Port-less
Activation modes
Normal mode: 60-sec UV activated
Crazy mode: 2-min UV activated
Warranty
10 years
Logbook
Lastly, a logbook is critical as well. You must have at least one logbook in a personal training studio to keep a record of your client and the workout sessions you choose. All in all, it is important to have a range of equipment to accommodate your client's needs and preferences.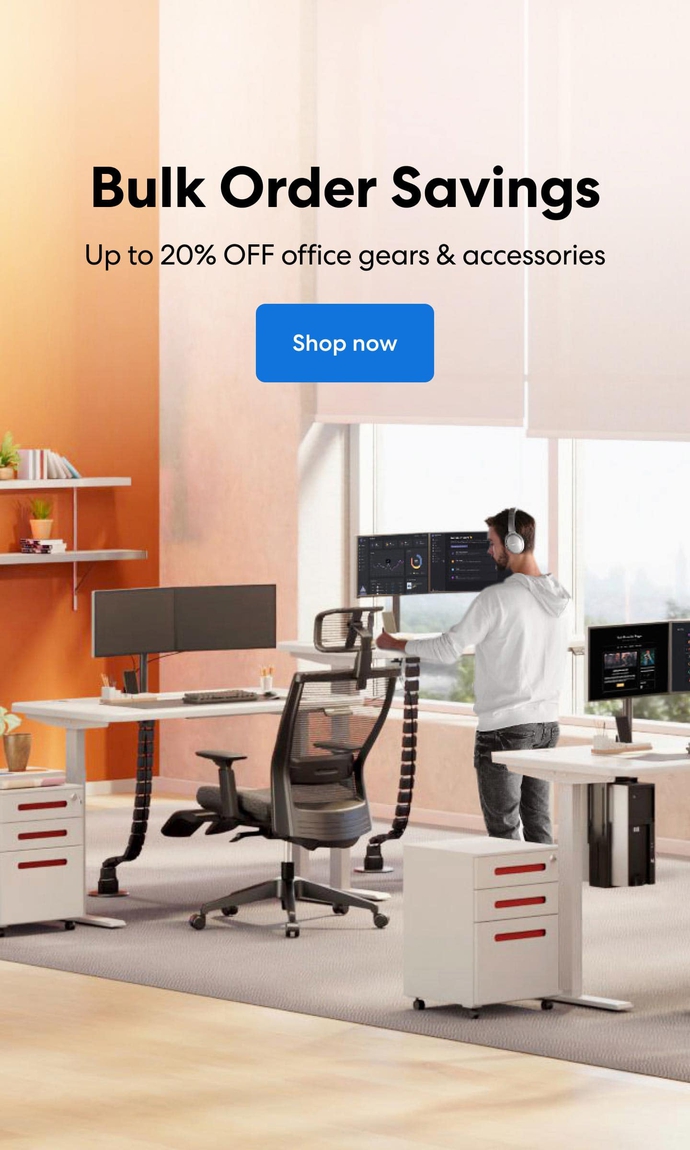 Subcribe newsletter and get $100 OFF.
Receive product updates, special offers, ergo tips, and inspiration form our team.