Smart Products
Best Furniture Stores in Sandy Utah for Stylish Working & Living

Autonomous
|
Sep 21, 2023
1,013 Views
Unlock your home's charm and comfort with Sandy's finest furniture stores. Whether you're searching for a cozy sofa or an elegant dining set, we've curated a list of top-notch establishments offering unbeatable deals and a vast selection.
Join us as we embark on a journey to discover Sandy's best furniture shopping experience, making your dream home a reality.
1. Autonomous - Online Furniture Store
E-commerce platforms that exclusively sell furniture over the internet. Customers can browse and purchase furniture online, often with the convenience of home delivery.
Autonomous, a renowned online furniture store in Sandy, stands as a symbol of innovation and empowerment for businesses. This pioneering brand offers programs that revolutionize how companies acquire office supplies and optimize their workspaces.
One of their standout initiatives is the Autonomous Bulk Order Program, tailor-made for businesses seeking unparalleled discounts on wholesale office furniture. This program makes exclusive bulk discounts on essential office furniture and equipment available, ensuring cost-effective solutions for companies of all sizes.
Taking their commitment to rewards and savings further, Autonomous introduces the Autonomous Referral Program. This unique offering allows businesses to maximize their benefits by referring others to experience the exceptional services and products at Autonomous. It's a mutually beneficial arrangement where the referring business and the new customer receive exclusive perks and advantages.
Beyond these remarkable programs, Autonomous goes the extra mile to provide busy professionals with the Free Office Layout Design Service. This invaluable offering assists businesses in optimizing their office space, making it more efficient and conducive to productivity.
With Autonomous at the forefront of office supply acquisition and workspace optimization, businesses can embrace cutting-edge solutions that elevate their operations and enhance their overall success.
2. Utah's Best Furniture and Design - Luxury Furniture Boutique
High-end furniture stores in Sandy that offer premium and luxury furniture pieces, often with unique designs and high-quality materials.
Utah's Best Furniture and Design is a long-established, family-owned, and operated business that has proudly served the Sandy, UT region for over 15 years. Committed to delivering excellence, they take pride in offering a remarkable assortment of top-notch furniture, home accessories, and design services.
Their dedicated team of skilled professionals is passionate about assisting customers in crafting their ideal home environment. With a diverse range of furniture styles to choose from and personalized design services, they ensure every individual finds the perfect fit for their taste and needs. For added convenience, they offer an online shopping platform, making exploring their selection from the comfort of home easy.
Utah's Best Furniture and Design firmly believe in making beauty and comfort accessible to all. By providing furniture at wholesale prices and offering various financing options, they strive to help customers realize their furnishing dreams without breaking the bank.
Whether you are looking for the best office chair for back pain or an office desk with drawers, they extend a warm invitation to experience their exceptional services. Trust them to be your partner in creating the perfect, harmonious home for you and your cherished family.
3. A&B Custom Woodworking - Custom Furniture Studio
Shops that create made-to-order furniture pieces based on the customer's specifications and design preferences.
Step into A&B Custom Woodworking, a family-owned furniture store in Sandy, Utah, where craftsmanship and creativity come together. With over 20 years of experience, they specialize in crafting custom-made furniture, including cabinets, tables, chairs, and more.
At A&B Custom Woodworking, they believe that custom furniture adds a personal touch to your space. Each piece is made to order, ensuring it fits your needs and style perfectly. Working closely with you, they design and create the ideal furniture for your home.
Their commitment to quality shines through using the finest materials and attention to detail throughout the construction process. Alongside their outstanding work, they prioritize excellent customer service, always available to answer questions and assist with your custom furniture project.
Discover their world by visiting their showroom or reaching out to them today. Let A&B Custom Woodworking transform your vision into reality with their exceptional custom woodworking services.
4. Seven Gables Mercantile - Antique Furniture Shop
Stores specializing in selling antique and vintage furniture appeal to collectors and those seeking unique, historical pieces.
Step into the enchanting realm of Seven Gables Mercantile, where they curate a captivating fusion of antique, vintage, consignment, locally sourced, and handmade treasures. With an unwavering love for all things vintage, they strive to evoke nostalgia, transporting you back to cherished moments of yesteryears.
Nestled in Sandy, their mission is to make every home beautiful and distinctive, assisting you in finding that perfect piece to grace your collection. The sheer variety of items they offer, spanning furniture, home décor, jewelry, clothing, and more, promises a treasure trove for every taste.
As passionate globe-trotters, they source their items from all corners of the world, ensuring each find is a true testament to individuality.
Their services extend beyond mere shopping. They are dedicated to fulfilling your unique desires and requirements by embracing appraisals, consignments, and even crafting custom furniture.
Located amidst the charm of Gardner Village, a historic wonder in West Jordan, Utah, a visit to Seven Gables Mercantile is not just shopping; it's an enchanting experience.
5. Urban Office Design - Office Furniture Store
Furniture stores in Sandy Utah specialize in supplying furniture designed for offices, meeting rooms, and commercial spaces.
Urban Office Design stands tall as a locally owned and operated office furniture store devoted to serving the Sandy, UT, area for over two decades. With a sharp focus on delivering the finest selection, top-notch quality, and exemplary service, they are a trusted destination for all your office supplies in Sandy, Utah.
They firmly believe that a modern office should be a home away from home, a space that seamlessly blends functionality and comfort. Offering a diverse range of office furniture, from big and tall office chairs to office desk accessories, they cater to your every requirement. Their expertise extends even further with custom furniture design services, ensuring your workspace is tailored precisely to your needs.
The team at Urban Office Design comprises seasoned professionals committed to helping you discover the perfect office furniture for your specific space. By understanding your needs and budget, they recommend the ideal products for your unique situation. They provide delivery and installation services to make the process seamless, taking the hassle out of furnishing your office.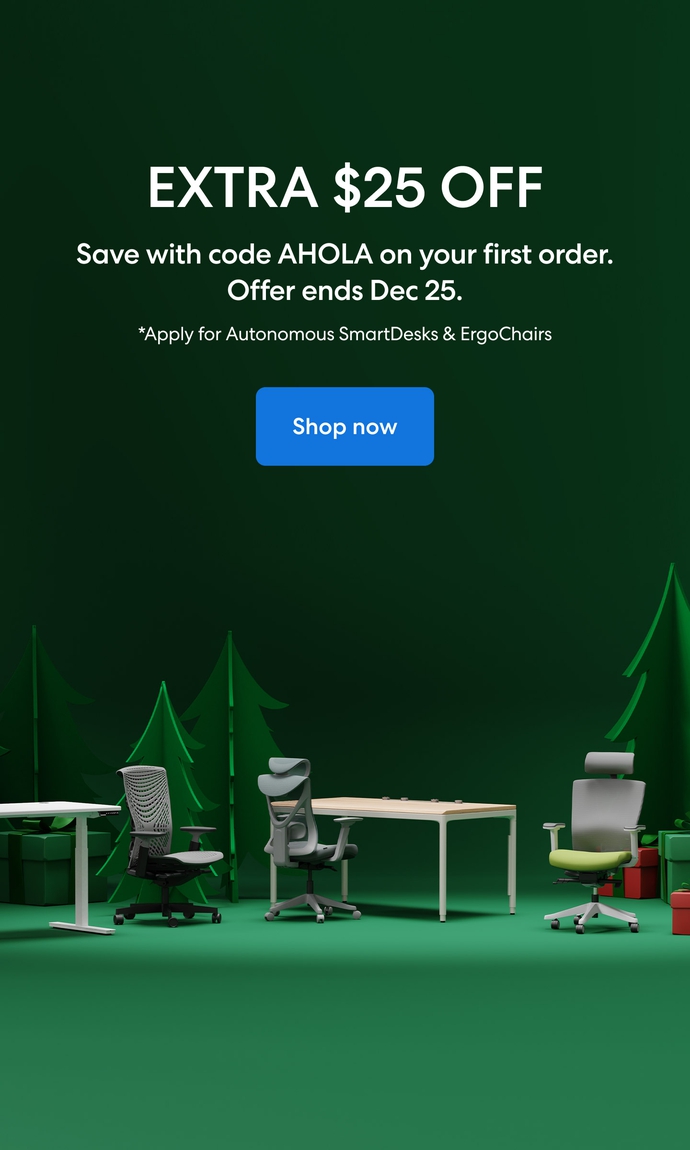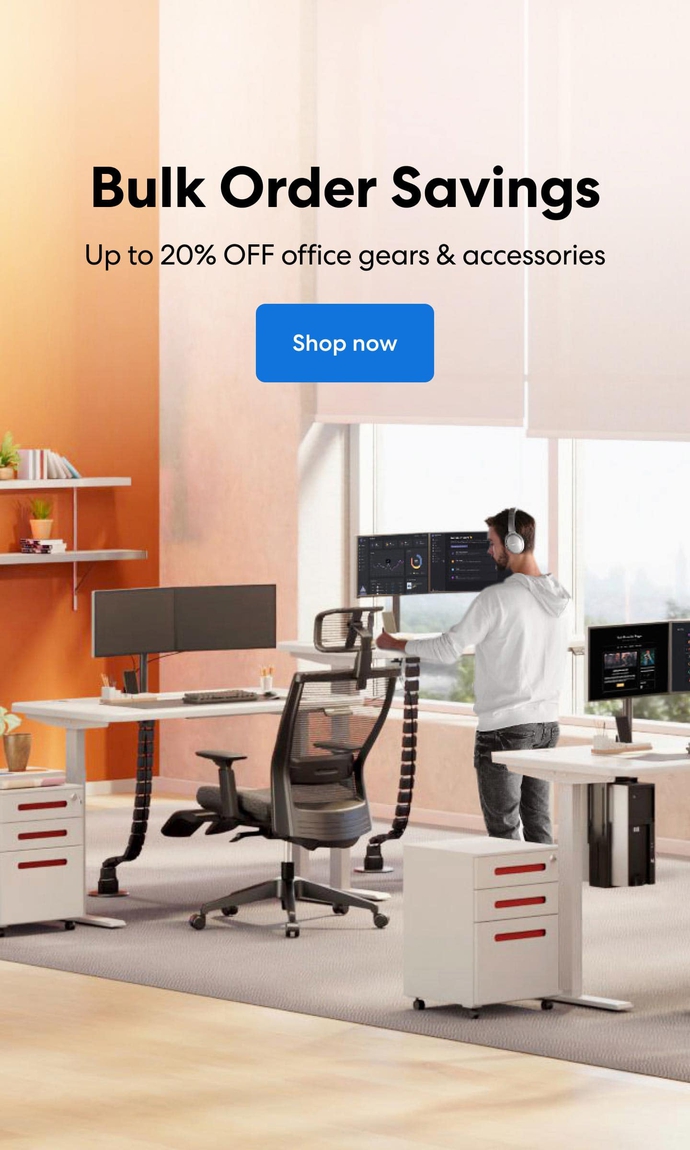 Subcribe newsletter and get $100 OFF.
Receive product updates, special offers, ergo tips, and inspiration form our team.