Smart Products
Google Nest Wifi Pro Review 2023 – Autonomous Review

Autonomous
|
Mar 22, 2023
1,880 Views
Tech enthusiasts are always looking for detailed reviews on the latest launches in the tech world to make the right purchase. If you're here today, you must be one of those gadget lovers enthralled by Google's launch of the latest Nest Wifi Pro.
The good news is that we have done the tricky part by scouring the web for reviews and all the details about Google Nest Wifi Pro to help you best. In this blog, we will dissect the details of the Nest Wifi Pro setup and evaluate how far it will be ideal for working from home office setup.
We will evaluate aspects like the Google Wi-Fi Nest Pro's design, installation procedure, range, functionality, degree of parental control, and pricing. Conclusively, we will share our expert's advice in the final verdict to provide you with a complete Google Nest Wifi Pro review. So, without any delay, let's begin with evaluating its design! 
Design
The first glance of the all-new Nest Wifi Pro is enough to fall in love with it. This Wi-Fi router is a cute device that does not take up much space. Its size allows you to conveniently keep them on your office shelves or windowsill for better connectivity.
Its minimalist capsule design makes it an ideal for people inspired by staying minimalistic. Talking about this router's colors, you have four colors at your disposal: Fog, Snow, Lemongrass, and Linen.
Nest Wifi Pro does not feature buttons, but an LED indicator on the front side flashes when the device starts. It turns white when you start the device, blue when you set it up, and yellow when there is a loss of connection.
In addition, the device features two ethernet ports at its lower-back end, and each of them provides coverage of 2200 sq ft to hundred devices. One port is for WAN, while the other is for LAN or wired backhaul between nodes. The third port is for connecting the device to the power supply.
Installation
Next, we will talk about the installation procedure. If you ask about the installation procedure, it is not rocket science. That's why you can do it without any professional assistance. The device comes with a 6.5-foot ethernet cable. You can easily connect it to your modem and scan the QR code at the bottom of the device.
If you are adding routers or points, as Google calls them, Google will give you an indication of whether you have chosen the right spot. If the device is at the correct place to attain maximum connectivity, you will see a green light indicating a great connection.
Once connected, you can manage the settings using the Google Home app. You need to download this app and create an account. The makers have designed the app well, so it guides you through setting up your Wi-Fi name and password. Your router will appear in a panel in this app, and from there, you can check your Wi-Fi connection status. Even a Run Speed Test option lets you know this router's download and upload speeds. If you use the Nest Wifi Pro correctly, you can also make it your gaming router.
Range
The Nest Wifi Pro setup won't disappoint you if we talk about the range. It is a tri-band Wi-Fi 6E router, the latest model currently circulating the market. Since it is a tri-band, you get a 2.4GHz, 5GHz, and 6GHz band. You can enjoy 6GHz only on a few flagship devices like laptops and Android phones.
Although the speed increases at a higher band, the range significantly drops, and in some cases, it becomes so short that it cannot go beyond walls. People often connect their backhaul to a 6GHz band and use the other bands for connecting devices; you can do the same. The best backhaul is a wired backhaul that one can run around your house.
Every pro router can connect to 100 devices and offers a range of 2200 sq ft. You can couple your router with points to increase your Wi-Fi range. If you ask us, we'd suggest that you understand the differences betwee Wi-Fi extenders vs. routers to get a better know-how of the range and connectivity of the Google Nest Wifi Pro.
Functionality
The Nest Wifi Pro works the smoothest when you connect the router with points that increase the range and speed. If we talk about the features you can access via the google home app. You can test the speed of your mesh network, as we mentioned before.
You also get features like remote work management, data consumption stats, guest network setup, and an overview of the connected devices.
Nevertheless, some users complain that the parental controls are limited, and Nest Wifi Pro may not be the best security router. Still, you get a strong and consistent performance in video streaming and games. Overall, you can expect a good speed of 30Mbps throughout your house. 
Parental Control
The Google Nest Wifi Pro offers certain parental control features to help parents monitor and manage their children's internet usage. That's why some people regard it as one of the most helpful security devices. These features include content filtering, which allows parents to block access to certain websites, apps, or content categories on all devices linked to the network.
Parents can also set up specific device rules, such as setting bedtimes or limiting screen time. Additionally, the Nest Wifi Pro offers a guest network that allows parents to provide internet access to visitors without giving them access to the main network. You can set up and manage these parental control features through the Google Home app, which is available for iOS and Android devices.
Parents can also use the app to view usage reports and monitor their children's online activity, providing greater peace of mind regarding their children's online safety.
Pricing
Lastly, if we talk about the pricing of the Google Nest Wifi Pro setup, it is quite affordable for some users. It is available in a single-pack, two-pack, and three-pack. The single pack contains one router only, while the two-pack and the three-pack come with two and three routers, respectively.
The price for a single router is $199. On the other hand, the prices for two-pack and three-pack are $299 and $399, respectively. All these prices are reasonable if you evaluate it in light of its functionality and features.
Final Verdict
Now that we have reached the end of our Nest Wifi Pro review, it's time for our final verdict. To conclude, if you're looking for a powerful mesh Wi-Fi system with advanced features for your gadgets for the home office, the Google Nest Wifi Pro could be one of the best tech accessories. However, you should consider your budget and specific needs before purchasing.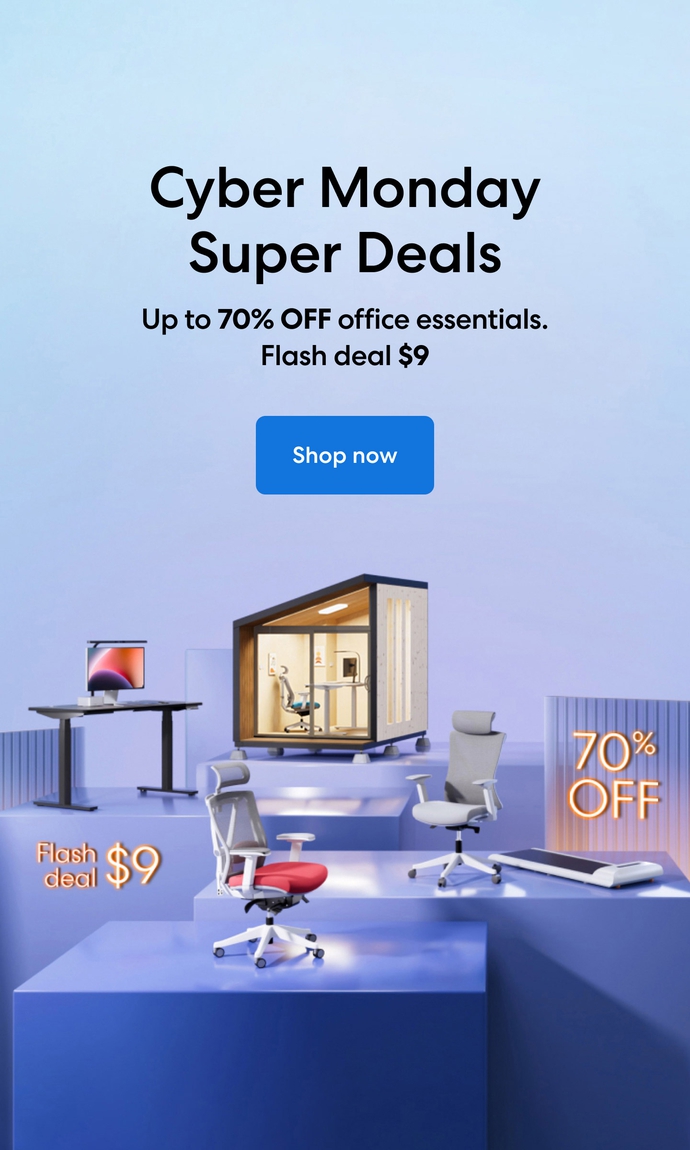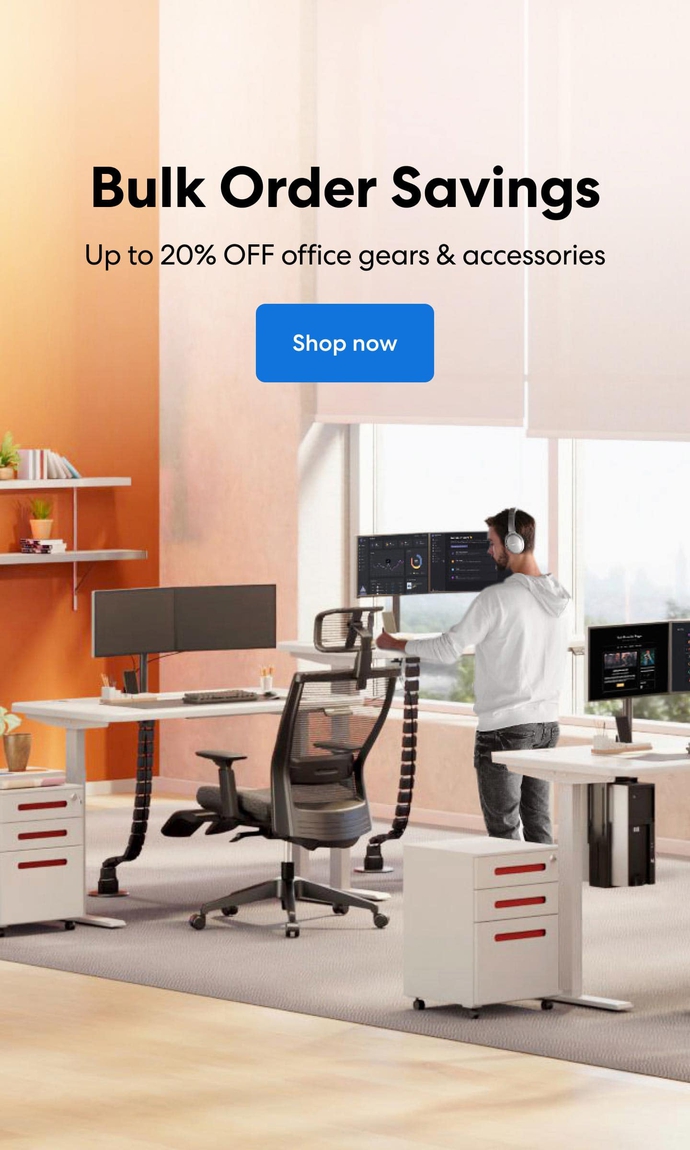 Subcribe newsletter and get $100 OFF.
Receive product updates, special offers, ergo tips, and inspiration form our team.