Remote Working
Home Office Tech Essentials For The Best Remote Workspace
2,454 Views
Even before the pandemic struck, the remote working trend was on the rise. However, doing that can be challenging if you don't have the appropriate home office tech essentials. Yes, albeit surprising, working from home involves more than having a computer, a printer, and an internet connection.
So you may wonder then, what makes for an efficient home office setup? Well, this answer will vary depending on a person's profession. After all, the need of a writer will be different from those of a graphic designer. That said, there are a few basics without which any home office tech setup is incomplete.
With this article, you'll find out just what is missing from your setup, so read on!
6 Tech Essentials Every Home Office Needs
Computers, printers, and a stable internet connection are good places to start. However, you may want to give your home office tech accessories some more thought instead of settling for standard options. Here's how you can take your setup to the next level!
1. Workstation or Laptop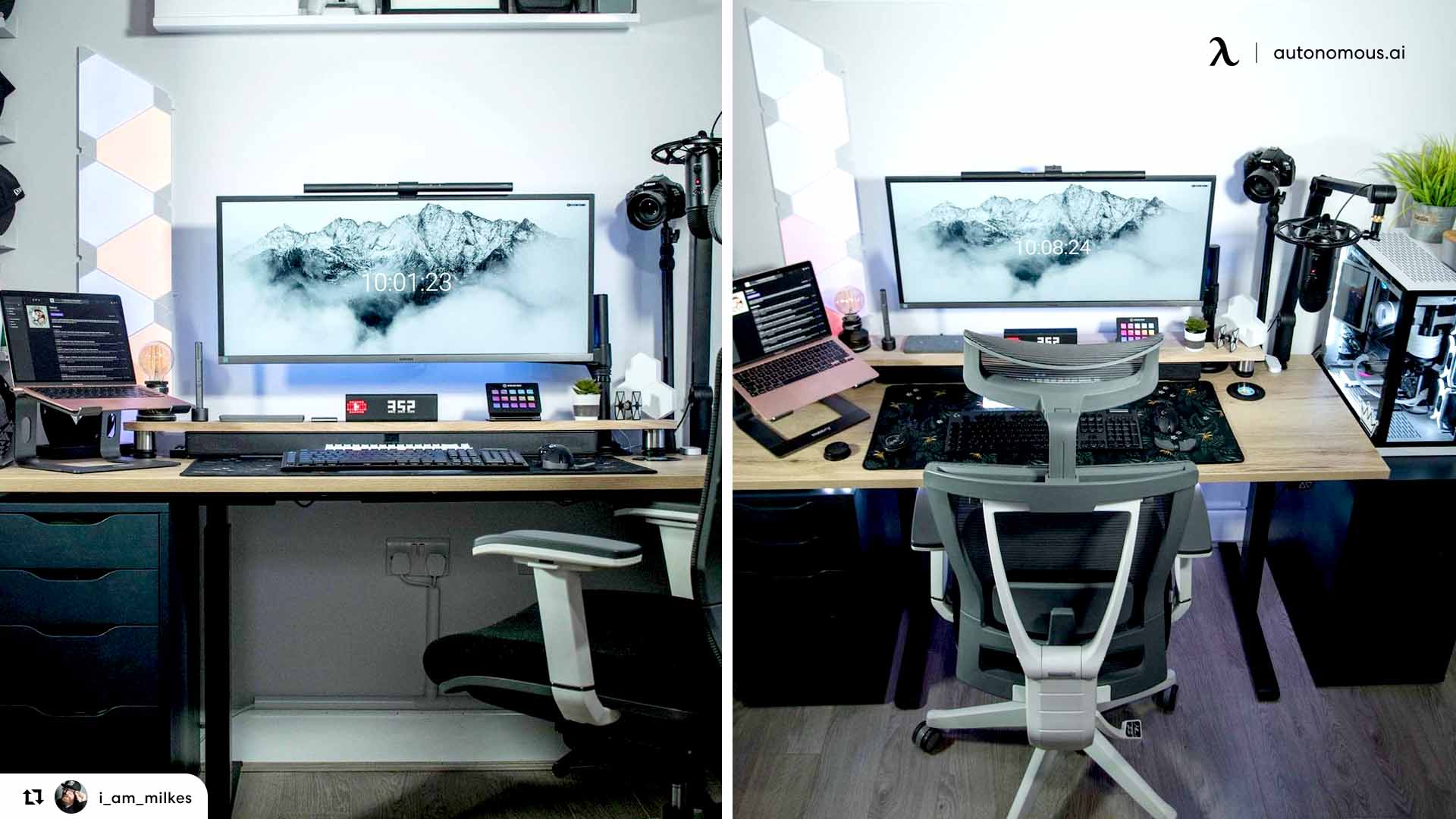 When you're planning out your setup, this point should be at the top of your list. After all, you quite literally won't be able to work without either of these options! The first decision to make is which type of setup matches your needs.
If your work requires a lot of high-end technology, you'll likely be happier with a quality workstation. That means people engaged in graphic designing, programming, and so on should try out a professional workstation. However, if you would like your workstation to be more flexible, consider investing in a high-end laptop.
What's more, you can always upgrade a quality workstation, mobile or not. From powerful graphic cards to improved RAMs, there are several ways to ensure you have the best home office tech.
2. Monitor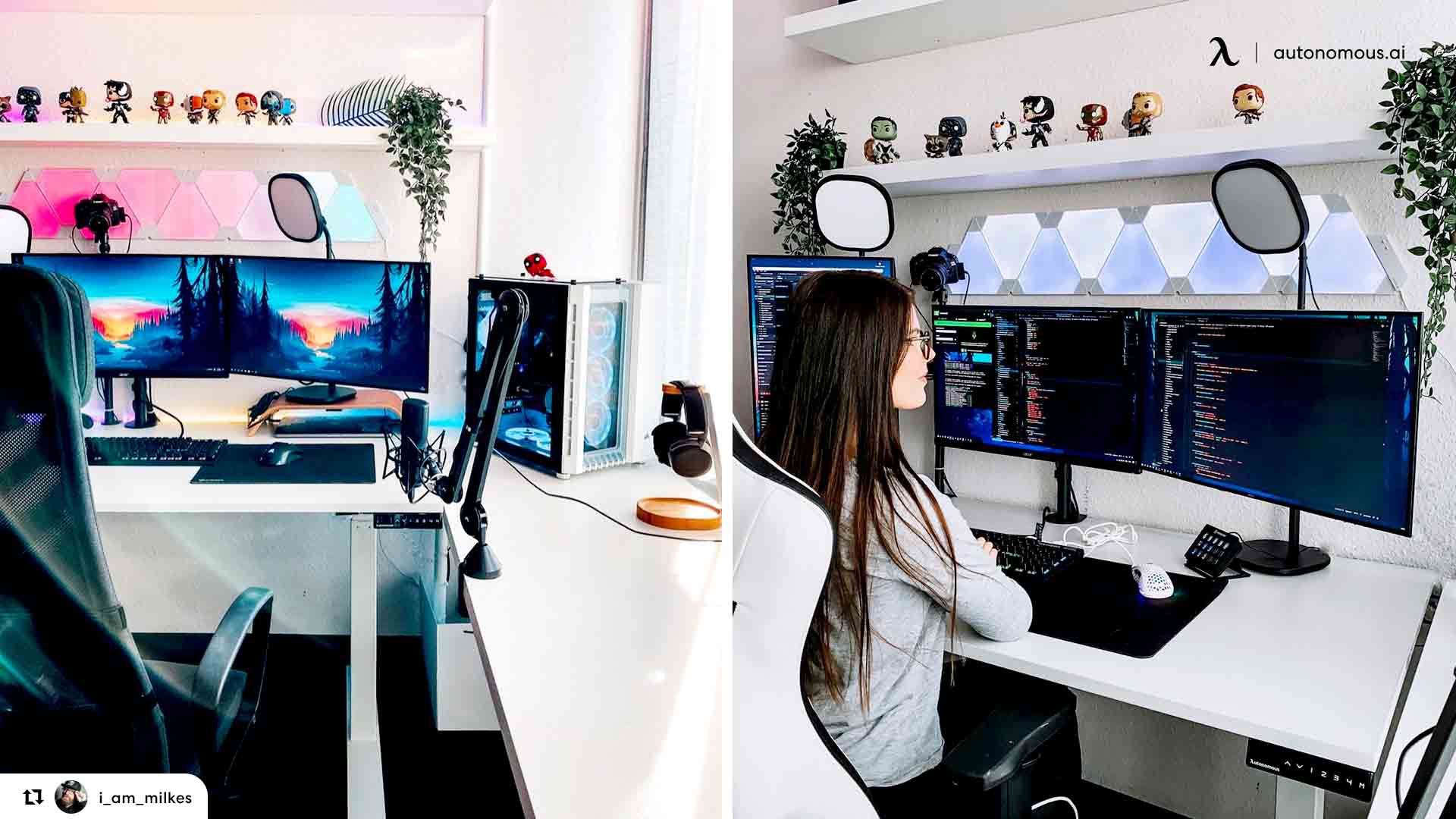 Nowadays, there's no shortage of innovation in computer monitors, and you can get whichever you prefer! Be it one with high resolution, high pixel rate, a curved screen, or more - the choice is yours. However, there are a few factors to keep in mind.
When choosing a monitor for your office desk accessories, your primary concern should be the work you do. For instance, if you work with graphics, you may want a monitor specifically designed for that. However, if you're a video editor, you may have other requirements.
Also, if you have more than one graphics card, consider investing in a multi-monitor desk setup. Nothing guarantees more efficiency and productivity than this system. That said, it will naturally cost more, so get this setup only if you can afford it.
3. Storage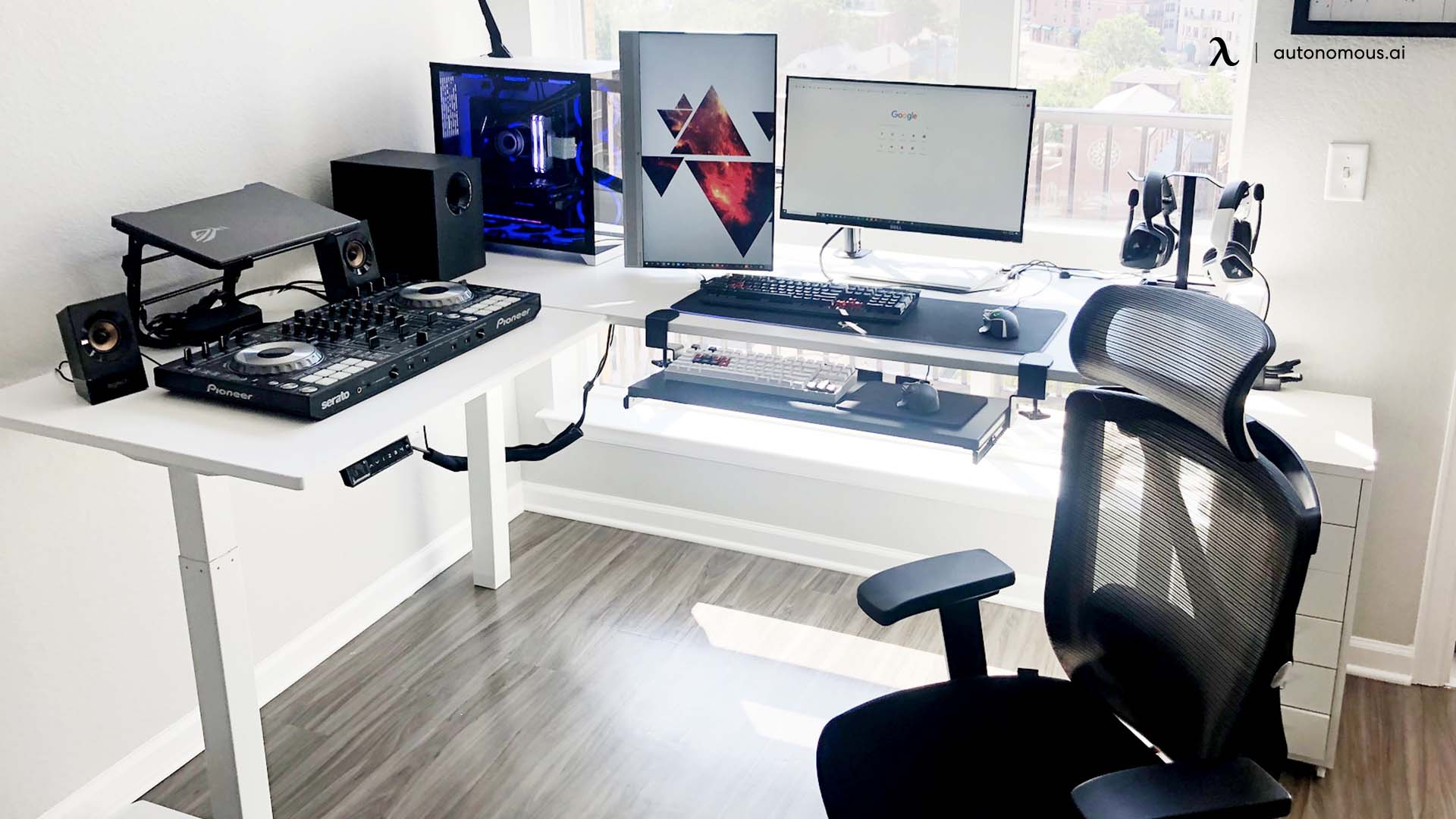 You can't talk about home office tech essentials without bringing up storage. Now, there is always a cheap route of portable external hard drives. However, if you're willing to splurge a little, you can consider NAS servers with RAID options.
Storage is one item among your home office tech accessories where you need to consider security. After all, when working remotely, the last thing you want to deal with is missing files. Here, too, you'll need to consider the work you do and the files you handle to find the best option.
For instance, you will need to rely on something high-end to save large graphic files. However, if you're only looking to store a couple of documents, something portable will do the trick. You can also find options falling somewhere in the middle to add to your home office tech setup.
4. Printer And Scanner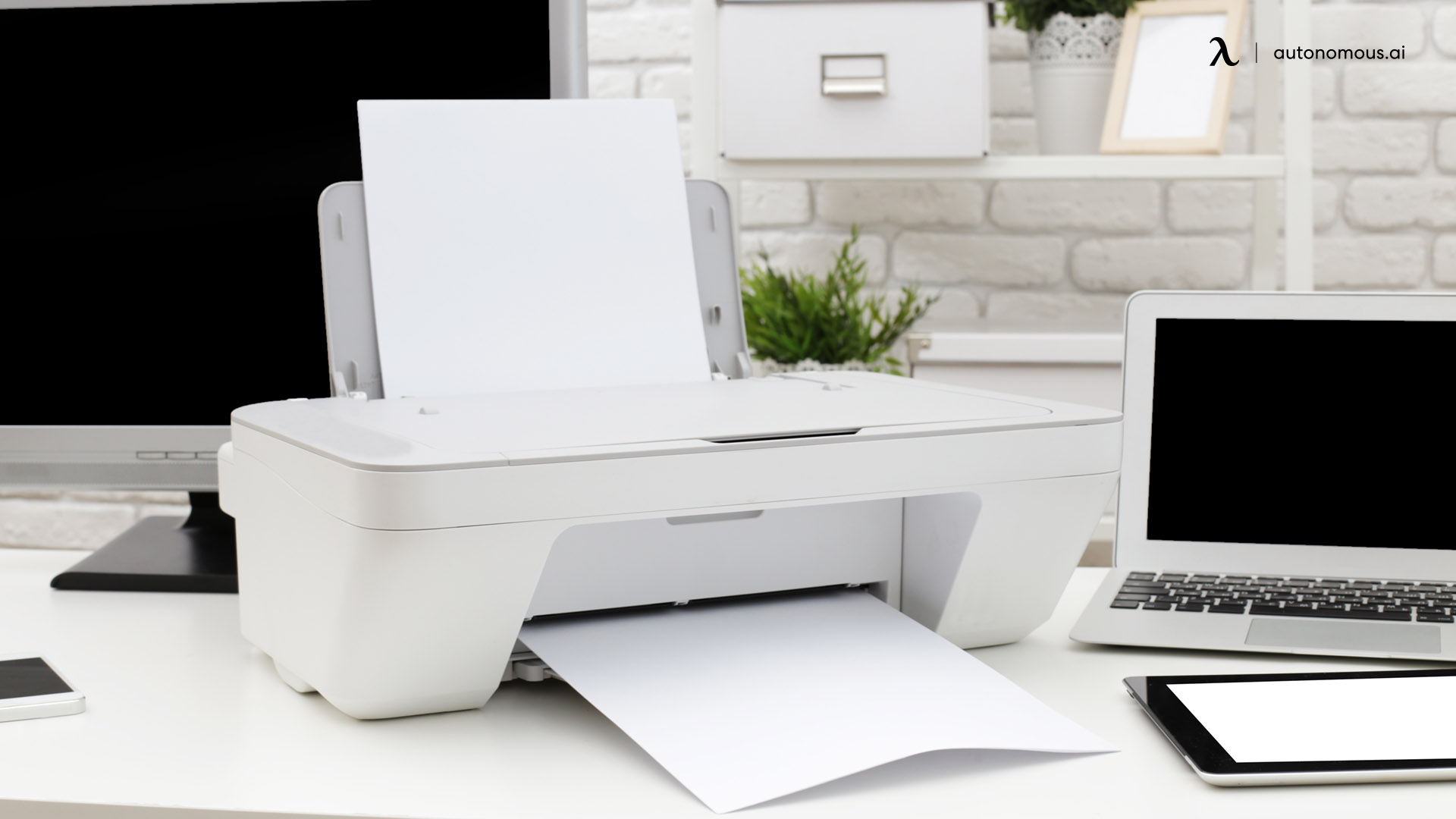 Another item on your list of best desk accessories and home office tech essentials will likely be a printer. After all, you may need physical copies of work now and then. When looking for a printer, consider just what you will need to print. Think about whether you're working with documents, spreadsheets, or presentations.
A laser printer will offer the best quality in type and images, but it is more expensive. Also, these printers typically require specific paper and toner in place of ink. Toner cartridges, especially colored ones, are a lot costlier than the standard ink cartridges. You can also opt for an inkjet printer, which will cost less but produce lower-quality images.
While you're getting yourself a printer, you don't want to miss out on a scanner. With it, you'll be able to digitize documents and create more copies of your work. These, too, are available in traditional and portable types.
5. Router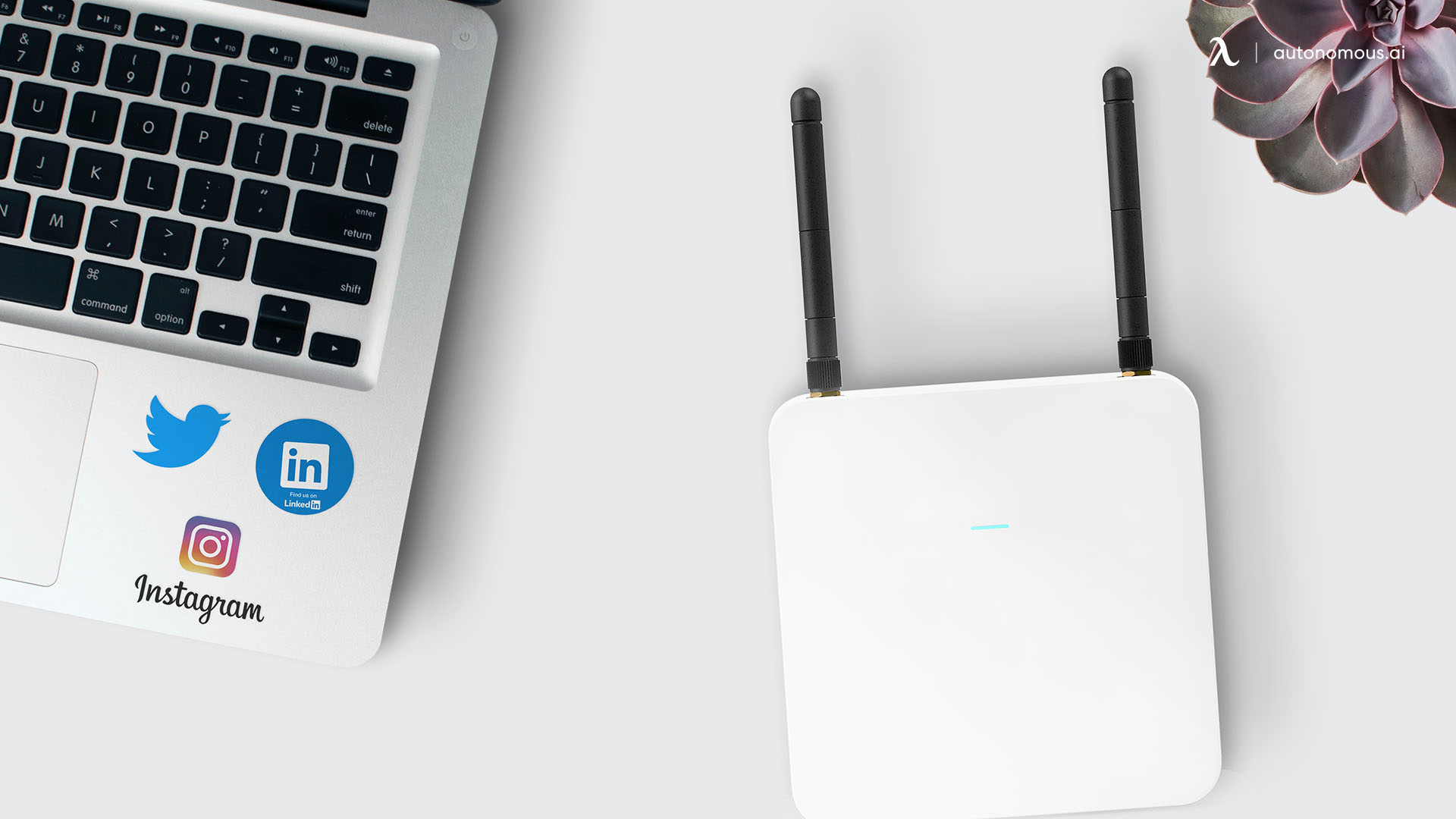 Imagine setting up the perfect electric standing desk station and not having a reliable router. It will make your home office tech setup entirely worthless. After all, this little productivity gadget is what keeps your remote working ecosystem up and running!
When choosing a router, you need to consider quite a few factors. However, the most important factor is space. If you live in a tiny apartment, a central router will work just fine. If you live in a bigger house or need to transfer or download large files, you'll need something better.
Routers are available with a ton of extra features like tri-band connectivity, mesh network, and more. So before settling on one, do your research to determine which characteristics are crucial to you.
6. Smart Accessories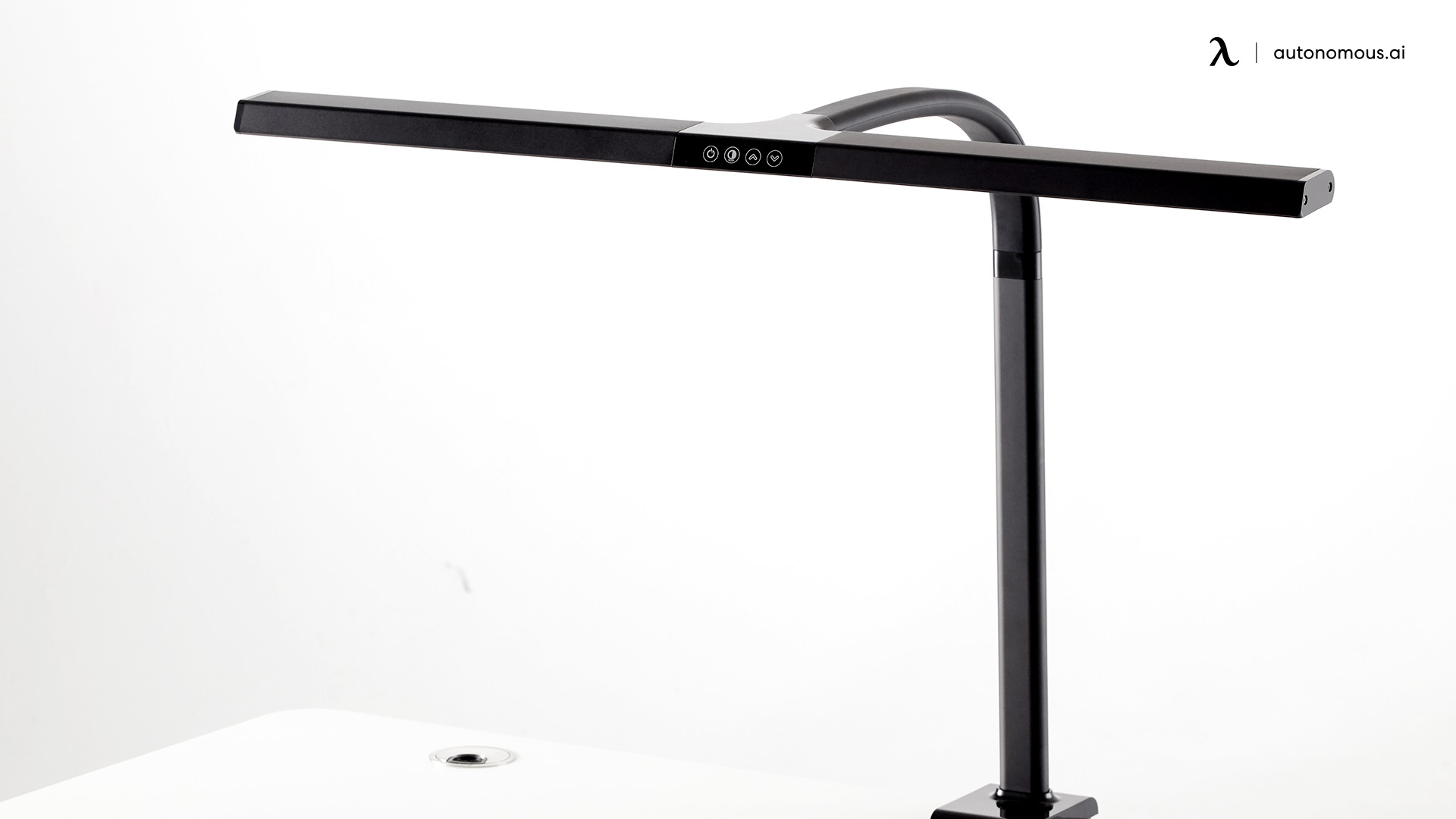 Consider adding a few smart office accessories to your list of home office tech essentials. Think about it; placing a smart speaker near your LED desk lamp can be quite helpful. That way, you can call out Internet search queries, play music, check the weather, and more without even moving!
You may also opt to have a few smart plugs around your workstation. They will allow you to handle other tasks around the house without having to waste valuable work time.
Wrap Up
The perfect remote working environment comes with a lot of planning. What one person considers the best home office tech will not be as essential to you. So remember to consider your work and tasks when looking for home office tech accessories for your office.
With this list, you now have an idea of where to start. Beyond this, it's up to you to make decisions on where you want to scale up or down!
Subcribe newsletter and get $100 OFF.
Receive product updates, special offers, ergo tips, and inspiration form our team.
WRITTEN BYAutonomous
We build office products to help you work smarter.