Undoubtedly, compared to most fixed-height workstations, only a small fraction of sit-stand desks have installed ergonomically designed sliding keyboard trays. They are essential whether you are sitting, standing, or moving about at your workplace. They are, in fact, much more valuable and vital. Therefore we are always trying to convince people who use interactive workstations that they might benefit from a sliding keyboard tray.
In addition, you may use a wide variety of under-desk sliding keyboard tray options available at their workstation. This article will explain how to install under-desk sliding keyboard trays on a workstation.
Here is All You Need to Know Before Making a Sliding Keyboard Tray
Installing an slide-out keyboard tray may appear easy at first, but it requires a few specialized equipment and materials to be completed properly. However, with little preparation (including the appropriate drawer glides), the perfect finish, and maybe a few hours, can help almost any DIY-er complete the job.
You could only use a few supplies to get started making and installing your customized keyboard tray:
Sliders for top-mount shelves

Material for keyboard trays

If you're building your tray, use a wood polish.
Build Drawers Slides for a Keyboard Tray
Drawer sliders come first since without cabinet slides, no trays will move. And although your initial instinct could be to create an L-shaped plate and utilize typical side mounting slides, we strongly advise that if you do not have sides to put the tray to, you should acquire the top attachment drawer slides. After all, it is why they were designed. Following that, the following is a simple method for selecting slides:
If you want to place your keyboard tray on the bottom of a wooden computer desk, you should install the top mount sliders. If you wish to position your tray among two hardwood pieces, you should utilize the side mount slides.
Select the Type of Keyboard Tray
Therefore, you get two main options when it pertains to the keyboard tray with wrist rest. It might be cheaper to get a ready-made tray if you want to purchase both the drawer glides and the tray. However, you're mostly on the correct path if you're making your customized tray to complement a desktop (let's say an oak desk). Here are some fantastic techniques for creating a unique-looking keyboard tray:
Purchase a cutting board approximately 12" broad by 24" long and fasten it to the chosen drawer glides.

Go to a big-box retailer and choose a pre-glued wood plank or even a staircase step.

Seek a local merchant of wooden materials.

Purchase pre-made MDF shelving.
Tools Needed To Install a Sliding Keyboard Tray
Here are some tools you could need to be available on hand depending on the type of under-desk keyboard tray you make.
For constructing the tray:
Worktop saw, round saw, or miter saw.

Random orbital sander

Wooden glue

Mounts
For basic installation:
Electric screwdriver

Tape measure
Here is How You Can Install a DIY Sliding Keyboard Tray
Step 1: Specify the DIY keyboard tray's dimensions
In this phase, you should take two things into account:
You may use the tray's smallest size.

The largest installation area possible.
Measure Desk without any Sides: You can choose the depth of the adjustable mouse and keyboard stand mount you want if your tray is not mounted between two side walls.
Measure Desks with Drawers and Sides: Although it will be simpler to construct, side mount cabinet slides must be allowed in your dimensions if your keyboard plate fits within two side spaces.
Determine both, Width and Depth of the Keyboard Tray: Your tray table would need to be chosen at this time. Once the slides are opened, the depths of the mounting bracket should provide accessibility to the whole keyboard.
Step 2: Start Making the DIY Keyboard Tray
You may complete this stage by cutting your wooden board to the appropriate width and depth, sanding the corners, and continuing. However, there still are a few techniques to improve the appearance of the completed tray:
Corner banding or encircling the board using a 1/2′′ x 1′′ (or wider) sheet of solid wood are two excellent options for hiding the hardwood edge on pull-out shelves. The wooden edge should then be rounded over with a cutter for convenience.
Step 3: Coating the DIY Keyboard Using a Wood Finish
Each keyboard tray should have a polish to prevent the hardwood from absorbing your palms' oils. Additionally, to improve the mouse's motion across the surface. We suggest using General Finishes because they will give you a flawless finish within a few hours.
Step 4: Installation of the Keyboard Tray
Here is how to install a sliding keyboard tray; you can use side mounting slides if you plan to put the keypad tray across two vertical walls. Despite being, in our opinion, simpler to attach than a top mounting slide, you should think about:
Calculate the distance between the top of the compartment slide and the top of the mounting bracket.

A drawer sliding tool will be worthwhile if you are skilled and working on other renovation tasks.

Use the included screws to connect the slides after marking their height.
Converting an existing surface facing down to install an under-desk keyboard drawer is the simplest approach to attaching a DIY computer keyboard tray if feasible. This technique is also helpful if you want to know how to remove a sliding keyboard tray. When you attach and fasten the sliders to the underside of the computer desk, gravity will be on your side rather than against you. If it isn't a choice, try these tips:
The keyboards tray, as well as slides, should be fully put together.

Next, pull the installation under the table and label the position of the upper mounting with chalk or electrical tape.

As you would this step, readjust the elevation as necessary, then take apart the sliding tray and put the slides in.
For standing desks, ensure that your office desk accessories such as keyboards tray and sliders pass by the structure and supporting mechanisms at the top. Many desks may, however, include a saddle in the middle. It forces you to purchase a clamp-on computer keyboard tray instead of continuing your DIY effort.
Top 15 Sliding Keyboard Tray Options
Sliding keyboard trays are a game-changer for office and gaming setups, providing a convenient and ergonomic solution for keyboard and mouse placement. These trays slide under your desk, freeing up valuable desk space and allowing easy access to your keyboard and mouse.
They also promote healthy posture by placing your keyboard and mouse at a comfortable height and angle. With various sizes, styles, and materials to choose from, there's a sliding keyboard tray that's perfect for your workspace. Get ready to transform your typing experience and improve your comfort levels with a computer desk with keyboard tray, if you have free space in the corner, you can also go for options like the L-shaped desk with keyboard tray.  Below are some of the best under-desk keyboard tray slides you can consider.
1. Mount-It! Glide Keyboard and Mouse Tray
Maintain a healthy working posture and type for hours with the Mount-It! Glide Keyboard and Mouse tray. This fantastic sliding keyboard tray balances ergonomics and style with impressive features and eye-catching appearance. 
2. Mount-It! Keyboard and Mouse Platform
Mount-It! The mouse and sliding keyboard drawer are for all those office workers who love having a minimalist desk setup. This under desk keyboard tray is designed to let you save some more space on the tabletop so that you can accommodate some modern desk accessories there. Since this keyboard tray is quite wide, it can easily accommodate both a keyboard and a mouse.  
3. Uncaged Ergonomics KT1 Under-Desk Keyboard Tray
If you want to have more flexibility with your under-desk keyboard mount, you must have a look at the Uncaged Ergonomics KT1 Under Desk slide-out keyboard tray. This ergonomic keyboard tray under the desk is also designed to have an additional mouse tray. You can easily adjust the mousepad and the keyboard tray separately in this variant. 
4. Mount-It! Under Desk Keyboard With Wrist Rest Pad
Under Desk Keyboard Platform is one of the most ergonomic options in our under desk keyboard tray listing. This keyboard tray has space to store both your keyboard and a mouse. You can conveniently have a smooth time working and store different keyboard sizes.
5. Modernsolid Under Desk Tray: Sliding
The Modernsolid Under Desk Keyboard and Mouse Tray is a considerable choice for office use. You can easily adjust its angle while placing your keyboard on it. In addition, adjusting the height of the tray is possible in this variant as well. 
6. Mount-It! Keyboard Tray: Clamp-On
Limited space on or under your desk should not deter you from having an eye-catching, functional workspace. This is where the clamp-on keyboard tray by Stand Up Desk Store comes in. If you do not have an office desk with a computer tray, this is the best sliding tray.
7.  Uncaged Ergonomics KT2 and Sit Stand Keyboard Tray
The Uncaged Ergonomics KT2 is this company's second keyboard tray mount variant. Like KT1, KT2 also comes with a mouse tray along with the slide out keyboard tray. This keyboard tray is thought to be the perfect choice for those office workers who use a standing desk for their office tasks. However, it is not compatible with the Autonomous standing desks.
8. Mount-It! Under Desk Keyboard Drawer with Mouse Platform
If you are inspired by the design of one of the keyboard drawers, this Mount-It! Under the Desk Keyboard Drawer is all you need. This keyboard tray is more like a drawer that can be slid underneath the desk when you are not working.
9. EUREKA ERGONOMIC Height Adjustable Mouse & Keyboard Tray Under Desk
This is another must-have gaming essential. This EUREKA ERGONOMIC under the desk keyboard tray. This frees up tons of space on your desk for whatever you need. Even if you don't think you have much to place on top of your desk, it just looks better to have free, open space.
10. Uncaged Ergonomics WorkEZ Keyboard Tray
If you're looking for a user-friendly tray, this one might be one of the best alternatives. It might look somewhat plain at first, but it's not – it offers top-notch, innovative features like adjustable height and tilt keyboard stand so you can type with a neutral or negative wrist angle.
11. Vivo Adjustable Under Desk Keyboard Tray
The Vivo is another amazing piece of technology in ergonomics and gaming expertise. Once it is beneath the table, you will save space above the table for other items. You'll be able to fit quite a bit on this gaming under desk keyboard tray, with a deluxe 25" x 10" surface existing underneath your desk to ensure you are positioned to play in the best way.
12. 3M Sit-stand Keyboard Tray
One of the gold-standard models of ergonomic clip-on keyboard tray options is 3M's alternative, and this is a beautiful model that's not as popular as others (like Mount-It's). However, it's still a fantastic option to consider.
13. HUANUO Under Desk Keyboard Tray
This desk has a sturdy build quality, is very durable, and comes with a wrist rest. Thus, it's ideal. With a little more cash burnout from buying this, you can store all sizes, from small keyboards to large ones.
14. Startech Under-Desk Keyboard Tray
This gaming sliding keyboard drawer from Startech is a spacious 26.4" with a weight capacity of 4.4 lbs. That should be more than enough to hold any gaming keyboard and mouse, depending on the size of your rig. The great thing about the Startech is that not only does it hook into your desk from underneath the surface, but it mimics a TV mount in its movements.  
15. Fellowes Executive
It's important to include this tray because of all it offers. This under desk keyboard tray is remarkable, mostly for its size. It is easy to assemble to any desk, and fits a full-sized keyboard, as well as offers a separate space for your mouse.
FAQs
Why use a sliding keyboard tray?
A sliding keyboard tray can help to improve your ergonomic setup, reduce strain on your arms and hands, and provide a comfortable and stable surface for your keyboard and mouse. This can help to prevent repetitive strain injuries and improve your overall comfort while working or gaming. 
What is the maximum weight capacity for a sliding keyboard tray?
The maximum weight capacity for a sliding keyboard tray will depend on the specific model and manufacturer. It is important to check the weight capacity before purchasing a tray to ensure it will support the weight of your keyboard and mouse.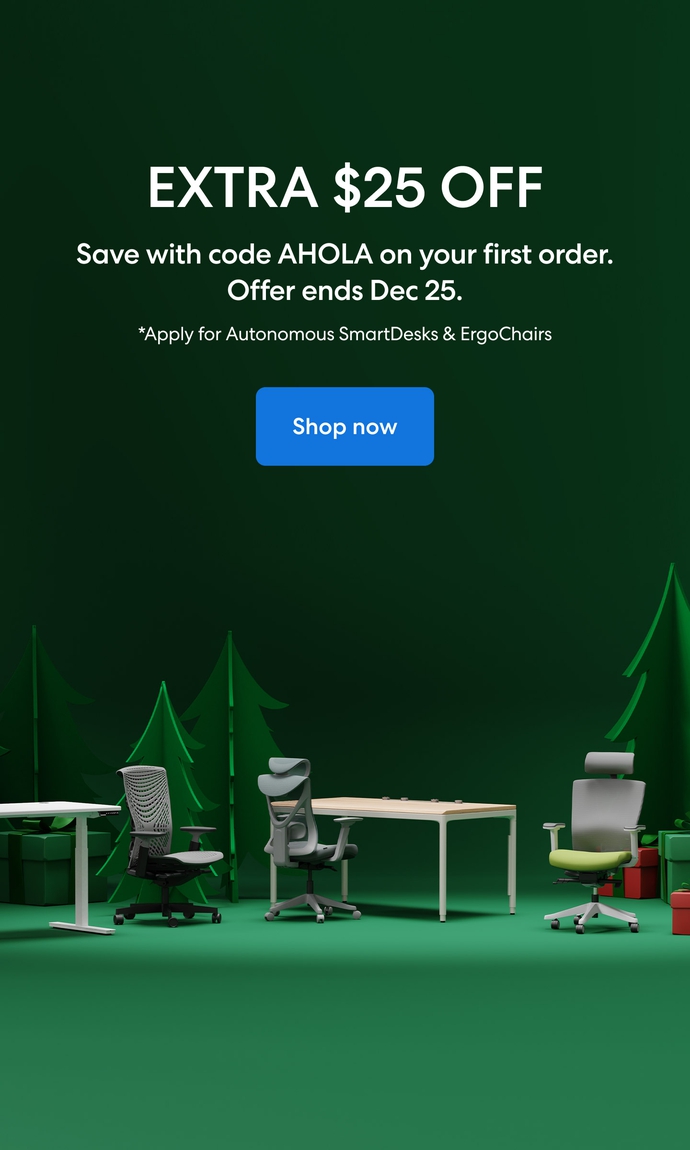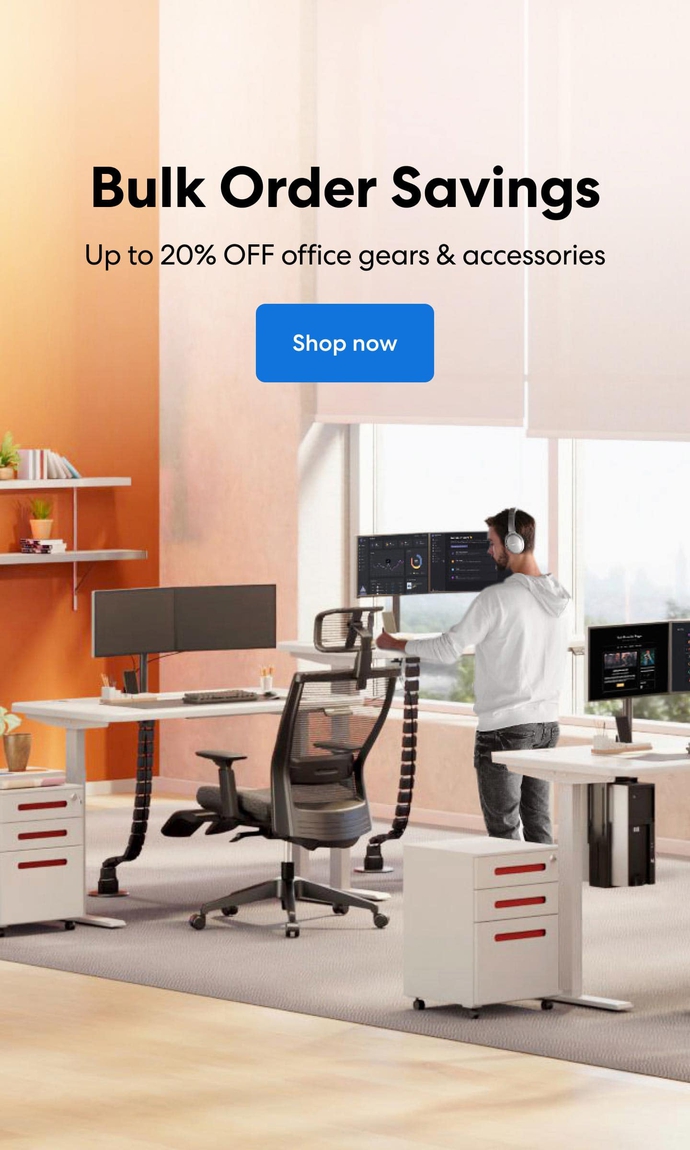 Subcribe newsletter and get $100 OFF.
Receive product updates, special offers, ergo tips, and inspiration form our team.