Workplace Inspiration
Investing In Prefab Modular Homes to Solve the Housing Crisis

Autonomous
|
Feb 7, 2023
1,567 Views
The idea of a prefab modular home used to bring up images of low-cost, horrid houses, but that's all changed now. In fact, there are a ton of modular luxury hotels springing up everywhere. According to experts, it will keep expanding over the next decade. 
Commercial construction companies, house builders, and organizations that specialize in modular building are all well-positioned to profit from this ongoing expansion. 
What Is a Prefab Home?
All you need to know about modern prefab homes is that "prefab" is an acronym for prefabricated. These homes are built in a factory setting and then delivered fully constructed. As you might expect, compared to a regular home, this sort of home is incredibly simple to build and move. 
The three primary types of prefab homes are manufactured, kit, and modular. Here is a quick explanation of each:
Manufactured homes: A home in this category is constructed in parts and put together at its final location by experts using large machinery. However, these must adhere to HUD regulations. 
Kit homes: Although they are built similarly to manufactured homes, kit homes are much simpler. Most homebuyers can actually construct a kit home themselves. 
Modular homes: These homes offer more customization, and many modular companies will allow you to change the floor design before you make a purchase. Modular homes, on the other hand, don't have movable foundations like prefabricated or kit homes do.
The Benefits of Prefab Modulars
Outstanding Energy Efficiency
Prefab houses often have very high levels of energy efficiency, which is one of its many perks. Their airtight seams and cutting-edge windows keep heat in, lowering your energy costs. Additionally, due to their durable construction, modular homes have a reputation for withstanding natural disasters. 
Like any other home, prefabricated (also known as modular) homes are built on a foundation. As for people who want modern prefab homes with a smaller carbon footprint than the usual American suburban home, these homes can be elegant, modern, and exquisite. 
Fast Construction
One of the major advantages of a prefab modular home is fast construction. All that is needed to assemble a prefab home and connect it to utilities is to assemble the parts, which are already supplied. Hence the name "modular."
Due to its partial construction when it arrives, the prefab is built slightly quicker. As a result, there will be fewer days when employees are needed to work on the project, and they will be less vulnerable to weather-related delays and illnesses that can cause the construction process to be delayed. 
Affordability
Construction of a comparable stick-built home is usually more expensive than the construction of a prefab home. That's good, right? To get a prefab ready for moving in, fewer workers need to work for fewer days. This helps you save money. Additionally, as we already mentioned, prefab homes are typically less expensive to heat and cool than conventional ones. 
Compare the expenses of a prefab building with those of existing homes on the market if you're thinking of buying one. Also, keep in mind that different fitting and customization features can affect how much your prefab will cost. Discuss your options for cost-cutting strategies with the manufacturer.
What to Look for When Building Prefab Mobile Home Additions?
All-inclusive Option
You might not even need to raise a finger when it comes to construction, depending on the service you choose. The "all-inclusive option" is provided by several prefab modular home manufacturers. They'll handle every detail from rigging and installing your home to leveling the ground and getting zoning permits and municipal approval. 
Some companies will even furnish your house, move you in, and even stock your pantry with the essentials. Your new prefab home will be waiting for you when you arrive, complete with a chocolate bar on your pillow. These companies will wait for you with keys in their hands.
Pricing Varies
You can actually change the price per square footage depending on your demands, needs, and budget. That's one of the perks of prefab modular homes. You will pay for what the builders provide on the contract signing day. Since everything is done inside, there is no chance that a problem will arise and increase your price. 
Scale-up
Finally, prefab studio sheds are fantastic because you can easily scale them up by adding another module or room if they are built and planned properly. Whether you already own the land, all you have to do is ask the same company that built your prefab modular home if they can add one or two more modules; perhaps a room for a visitor or a new family member.
Custom Designs
Today, companies that deal with and trade in small prefab modular homes resemble an Apple store more than a traditional building site. Hipsters, architects, long-haired designers, and everyone else with a MacBook and the newest iPhone can be found here. 
Modular homes can be very individualized and customizable thanks to apps and software, as well as flexible materials and other cutting-edge technology. They can adjust to your needs and unique tastes and are no longer template models. 
If your budget allows it, your modular home might serve as a reflection of who you are. Your house can be set up the way you'd like. 
Fast Build
Essentially, your small prefab cabin could be constructed and delivered to the site in less than 16 weeks, depending on the company you choose. Some of our prefab mobile home additions have even been finished earlier. This is extremely handy. Why? for a variety of reasons. Here are the top two: 
You won't need to invest as much in labor time. That is one of the most severe issues and costs associated with home building. It's not the materials but rather the labor costs that workers charge you for being on-site. 

Rent or mortgage costs might also be significantly reduced while construction is happening. 
Best Prefab Modular Homes on the Market
Here are some of our top recommendations for the best modular homes. 
1. Autonomous StudioPod
Essentially, not everyone can afford to set aside a large amount of space for the installation of an office pod for remote work. Your garden might not be big enough to support some of the larger designs, even if you want that extra space to help you focus. 
If that sounds like you, then the StudioPod may be just what you need. Autonomous' office pod has a very slim, tasteful, rounded cube shape that should fit all your office furniture. 
Dimension
106" W - 155"L x 106.3"H
Material
Exterior: Vinyl layer
Interior: Eco-friendly honeycomb paper
Frame: Steel
Include
A closet, desk, bookshelf, TV stand, a foldable coffee table and convertible sofa bed
Minimum wattage
150W
Lighting
3 color modes
Warranty
1 year
2. Autonomous WorkPod
This privacy pod differs significantly from the earlier entry in one very important sense. One of Autonomous' strengths is the standing desk office setup, and you get the complete package with a SmartDesk and ErgoChair in addition to your Autonomous Pod. Imagine working from a garden office where one of the best manufacturers in the world brings you everything you need.
Dimension
103"W x 142.5"L x 92" - 125.5"H
Material
Exterior: Composite wood
Interior: Plywood wooden frame
Frame: Steel, M300 cement
Include
SmartDesk Pro, ErgoChair Pro+, Cable tray, Filing Cabinet, Dual Monitor Arm, Anti-fatigue Mat
Minimum wattage
100W
Weight capacity
2.9 tons
Color
Black, White
Warranty
1 year
3. Modular Home by Impressa
Impressa's small prefab modular homes are everything but simple or boring. With the help of the company's interactive design tool, HomeStyler, customers of this manufacturer of custom modular homes can create their own homes from scratch. Prices for Impresa's collaborative custom designs run from $200 to $245 per square foot, ensuring that the buyer gets exactly what they want. 
However, Impresa offers customers access to hundreds of floor designs; therefore, the company is useful for more than just custom buildings. There is no information about warranties listed on the website, except for the mandatory one-year warranty. However, the lead time of three to four months between production and installation is extremely short—especially for a custom build.
4. Karangahake Prefab Home by Make Architects
The Waikato Small Project Architecture Award presented by the New Zealand Institute of Architects for this agricultural prefab modular home was given in 2021. This prefab ADU was built on-site in just four days using prefabricated walls, floors, and roofing. 
Furthermore, the design placed a strong emphasis on sustainability, doing away with the time-consuming and inefficient traditional build in favor of off-site prefabricated construction.
5. Lagos Prefab Concrete Home by Mapa Architects
This house was built using six prefabricated concrete slabs supported by two concrete walls that were all manufactured in a factory and brought to the construction site. The house was designed by Mapa Architects. 
Concrete that is created using environmentally friendly materials, like recycled fly ash, is a superior alternative to concrete that is formed using traditional methods. This is because it is long-lasting, requires little to no maintenance, and has an excellent thermal mass.
6. Meridian Prefab Home by First Light Studio
The U.S. Department of Energy organized a design competition, and a group of architecture students entered it with a prize-winning prefab house. 
Additionally, the outdoor office shed was built in a warehouse, moved, and initially put together in Wellington for public display before being disassembled and shipped to Washington, DC. This is where it was put back together for the competition and won equal first place in both the hot water and energy balance categories as well as second place for architecture.
7. The Make Remake Prefab by Arkit
To mimic the blackwood and manna gum trees in the area, this small backyard shed by Arkit has been coated in distinctive chevron patterns using fiber cement and tonal grays. 
Features that promote sustainability include thermally broken double-glazed doors, 95% recycled composite plasterboard, and extremely high insulation levels.
8. Prefabs by Deltec Homes
Even though modular building is already quite environmentally friendly, Deltec Homes goes above and beyond. A Deltec Homes prefab modular home may be three to five times more airtight than traditional buildings because the business uses exclusive building techniques including super-insulated walls and trusses. 
Additionally, Deltec Homes has received recognition for innovation from the U.S. Department of Energy for emphasizing natural comfort provided by solar heating and passive cooling. Deltec Homes has achieved B Corp certification, showing its dedication to social and environmental responsibility.
9. Mobiles Homes by Clayton
Consider choosing Clayton if you want to balance options, price, and speed. Some of the modular homes offered by this modular home builder start at about $60 per square foot before customizations. Clayton offers services to the entire country and has won numerous Excellence in Manufactured Housing Awards from the 2022 Manufactured Home Institute. 
The time it takes to complete a Clayton home office shed is one of its biggest advantages. Most of the time, Clayton homes may be installed and ready for occupancy in less than eight weeks. 
People who don't already own land can use Clayton's online search tool to find land in their preferred location.
10. Connect 2 by Connect Homes
Connect Homes should be considered by people who would choose to take a different route than a simple Cape Cod or ranch-style modular. As one of the leading manufacturers of modern modular homes, Connect Homes provides truly modern designs that are tidy, efficient, and stylish, making its models appealing to those whose tastes don't fit into a box. The cost per square foot ranges from $332 to $543 and includes design, installation, tax, and site work. 
With 15 models available, Connect Homes offers a limited selection of home floor designs.
Final Words
You are certainly more motivated than ever to buy a backyard shed house that provides you with a private workspace in a very cozy setting. A garden evokes feelings of comfort and relaxation, both of which are necessary to keep you as relaxed as possible while working. 
Since noise can be one of the most persistent factors interfering with your ability to work, options like those offered by Autonomous can give you the pleasure of a soundproof prefab modular home to enjoy.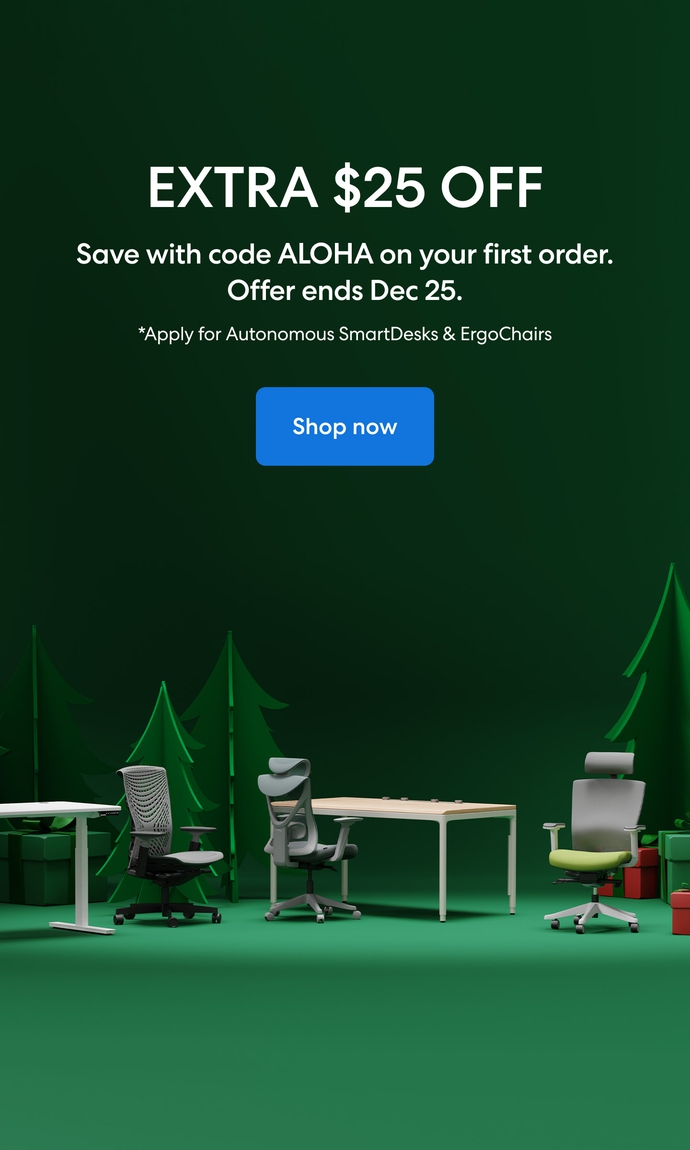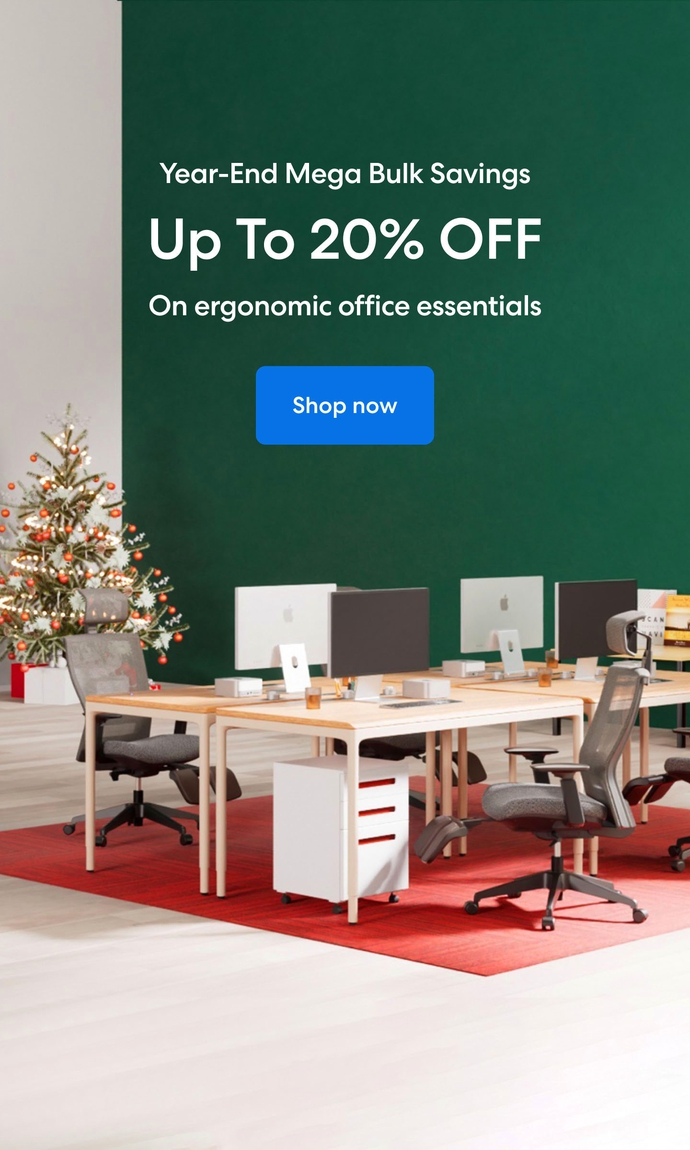 Subcribe newsletter and get $100 OFF.
Receive product updates, special offers, ergo tips, and inspiration form our team.