Workplace Inspiration
Explore The KonMari Method for Home Office Organization

Autonomous
|
Jul 19, 2023
414 Views
One of the main struggles of working at a home office is that you need to design your office layout yourself. That means you are also in charge of decluttering it. However, it's difficult to organize your home office if you don't know the right method to do it. With so many home office organization ideas to consider, which ones should you choose?
Many home office organization experts have tried to find the best way to declutter your workspace, but it's difficult to find something everyone can follow. Each person is different and has a unique way to work, so you need to look for the method that best matches your work style.
The KonMari method is different from others because it doesn't make you get rid of things but analyzes which items bring a spark to your life. If you want to learn how to implement it at your office, this is the page for you. Here, you will learn the main principles of the KonMari way of organizing your workspace.
Trying the KonMari method will bring many changes to your life, but it can also make your lifestyle a healthier one. However, you will need to commit to the process.
You can visit the Autonomous website to read more articles about decluttering and organizing your home office and workplace. This company focuses on developing useful and modern products for office workers, so you can find many storage solutions and commercial furniture there.
What Is the KonMari Method?
The KonMari method is a way of tidying up your office and ensuring you don't get a clutter crisis in the future. This method is different from many others that people have tried before because its approach is not to get rid of the things you don't need but rather to make sure your workspace is a safe place where you feel comfortable.
You can achieve that by following several principles that help you focus on mindfulness and finding an emotionally appealing place. That makes it more complex than other home office organizing ideas, but it's worth it.
Following this method doesn't mean that you will never have to declutter again, but doing it will be easier and less stressful. Regardless of that, you need to truly commit to it for it to work, as you won't achieve anything if you go halfway.
Don't worry about your home office setup or workspace size not being fit for this method. You could use the KonMari method for home business organization for any kind of workstation, so you can go for big or small home office ideas.
Principles of the KonMari Method
As we mentioned before, there is a series of principles you need to follow for the KonMari method to work. They are the foundation of the whole method, and you can apply them to other aspects of your office apart from your office. You are meant to use it to turn your lifestyle into a healthier one.
The first principle is to commit to tidying up. Decluttering your workspace is not as easy as having the will to do it. You need to make a commitment to declutter and organize your home and life. Analyze all the principles and steps of the KonMari method and decide if you are willing to do it.
Once you've made that commitment, the second principle is to imagine your ideal lifestyle. This goes beyond your work office. Think about how you want to organize your life and how you would want it to be. It's easier to start decluttering after you know how you want to live.
One of the most common mistakes people make when they organize a home office is that they don't know the order they should follow. The KonMari method has a specific order, and it's also the third principle. You should discard first, then organize.
Only keep items that spark joy in your heart or have a special use you need to work. After you discard the ones that don't meet those criteria, you can start to organize the place. Then, you can undergo your home office organizing ideas.
The fourth principle is to tidy by category, not location. You may think that it's more practical to start organizing everything as you see it, but that will only make the clutter come back in a few weeks. Organize the items at your office by categories, such as clothing, papers, or things with emotional value.
It may seem obvious, but the fifth principle is to follow the order you set in your mind and stick to it while you organize your home office and workplace. We recommend that you start with light categories, such as clothing, and let the more difficult ones for the end.
You will notice all the KonMari method principles are connected, and the perfect example of it is the sixth one, which tells you to ask yourself if your items spark any joy. Remember that we told you to analyze all the items that spark joy in your heart? This is related to that.
Hold each item in your hands and wonder if it truly means something to you. If it doesn't, let go of it. The seventh principle is one of the basics of home office organization, and it's to use storage solutions.
When you use storage solutions, you can store all the desk accessories you want without making your office desk look like a mess. You can learn 25 creative office storage ideas on this link, so check it out if you don't know where to start or want guidance.
The eighth principle is to respect your belongings. It may sound weird, but how you address clutter and organize your belongings changes the whole vibe of your office. How can you respect your items? Store them properly and take care of them so that they don't deteriorate over time.
Remember that the whole purpose of home business organization is to simplify your life, and that's the ninth principle of the KonMari method. Only focus on the things that bring you joy and try to not follow organizing ideas that will make everything more complex in the long run.
The last principle of the KonMari method is the most important one, and it's to enjoy the process. It should be fun to organize your home office, so make sure to enjoy tidying up the place. That will make it easier for you to declutter your workspace.
What Are the Benefits of Decluttering Your Workspace?
There are many benefits to decluttering your workspace. The first of them is that it can increase your productivity. Being in a disorganized bedroom or office will make you suffer from distress and anxiety. Neat places, on the other hand, help you stay calm and creative without stressing out. Here is a summary of the main benefits of decluttering your office:
It boosts your mood.
It helps you focus.
It gives you more energy.
It boosts productivity.
It eases anxiety and stress.
How to Implement the KonMari Method in Your Office
You need more than just knowing the principles of the method to organize your home office and workplace. We understand if you need a little help following the KonMari way of decluttering your home, so we are here to help you. Follow this step-by-step guide to implement the method in your office:
Visualize Your Ideal Workspace
The first step you need to take to implement the KonMari method in your office is to visualize your ideal workspace. Even if you don't think you can get to that idea, think about how you want your office to be. Once you've done that, it's easier to make a plan.
Gather All Your Office Supplies in One Place
As you read in the method principles, you need to start organizing by category, not by location. Try to get all the items you want to organize in the same place before you start sorting them or deciding if they should stay in your office.
Sort Each Item and Decide If They Help You in Any Way
If you want to truly keep clutter from ever bothering you, the best you can do is sort each item and decide if they help you in any way. Get rid of the things that don't have an emotional value or that don't support your work in any way, and keep the others.
Classify the Items into Groups
Once you have all the items you know will help you or spark joy in you, classify them. You could sort them by miscellaneous and emotional items, for example. After that, you can start placing them where they work best in your office.
Use Storage Solutions for All the Items You Sorted
Apart from the furniture you have in your workspace, look for several storage solutions for your modern home office. There are many appealing options online. Start by buying a filing cabinet and other accessories, such as desk organizers and cable trays, as they will help you declutter your workstation.
Declutter Regularly
The KonMari method can change your lifestyle, so you should never stop doing it if you want to keep clutter away from your life. Try to declutter your desk and your home regularly. Don't let things accumulate, as that will take you back to square one.
What Are the Best Storage Products on the Autonomous Website?
Using storage solutions is one of the most important parts of the KonMari method to organize your workspace. Autonomous has excellent options for office workers, so here are a few of them:
1. Autonomous Filing Cabinet
The Autonomous Filing Cabinet is the perfect option for storing all your files in one place. It has three drawers and customizable dividers. You can order this product in blue, green, red, or gray.
This product has a multipurpose design, as you can also put minimalist men's office décor on it. Fit it under a desk or next to your office chair to make it easier to get any file you need. It's made of solid steel and has an anti-rust finish.
2. The Office Oasis Magnetic Desk Organizer
You can find products from many brands on the Autonomous website, and The Office Oasis is the perfect example of that. It has a wide array of items available on this website. The Office Oasis Magnetic Desk Organizer is one of the best of them. It's affordable and has free shipping.
People use this desk organizer to put in small gadgets such as papers, pens, or scissors. This product works with a magnetic attachment system that lets you customize it whenever you want. Apart from that, its high-grade plastic makes it one of the most durable products on the Autonomous website.
3. VIFAH Indoor 5-Tier Open Ladder Shelf
We understand that you may want to buy flashy-looking products if you are going for a modern office design, but sometimes, you can stick to minimalism to get more utility. The VIFAH Indoor 5-Tier Open Ladder Shelf is multi-functional and easy to assemble. It's made of sturdy materials such as metal and manufactured wood.
When we say this is a multi-functional product, we mean it. You can use it to organize your books, decorations, home office supplies, and bathroom essentials. The only problem with this product is that it won't stand out from others in the same room.
4. Maydear 5-Tier Corner Display Shelf with Doors: Bamboo Bookshelf
Sometimes, the storage solutions you buy can serve a different purpose. The Maydear 5-Tier Corner Display Shelf with Doors: Bamboo Bookshelf can be a beautiful piece of decoration. We recommend that you go for it if you are going for a classic/vintage office layout and need more furniture.
Its developers used alpine bamboo to make it, which makes it eco-friendly, sturdy, and durable. People often get this product when they need office furniture that helps them optimize their office space. Unlike other products on the Autonomous website, it only has a six-month warranty.
5. Nexera Atypik Bookcase
The Nexera Atypik Bookcase is the last product on this list, and it follows the same line of serving for decorative and organizational purposes. It's perfect for a modern-looking design, and it has four storage shelves for your office equipment.
This product has a top-quality melamine finish making it water-resistant and sturdy. You can use its one-year warranty if you have any problem with it once it gets to you. Since it's a big furniture piece, it's more expensive than smaller storage solutions, but it has free shipping. If you order it in bulk, you can save 5% on its price.
Similar to the others on the list, this product also has free shipping.
Bottom Line
Decluttering your office space will bring many benefits, but the KonMari method takes a step further from that. It helps you declutter your life and find peace, so we recommend it if you stress about work often. You can find more articles about the matter on the Autonomous website.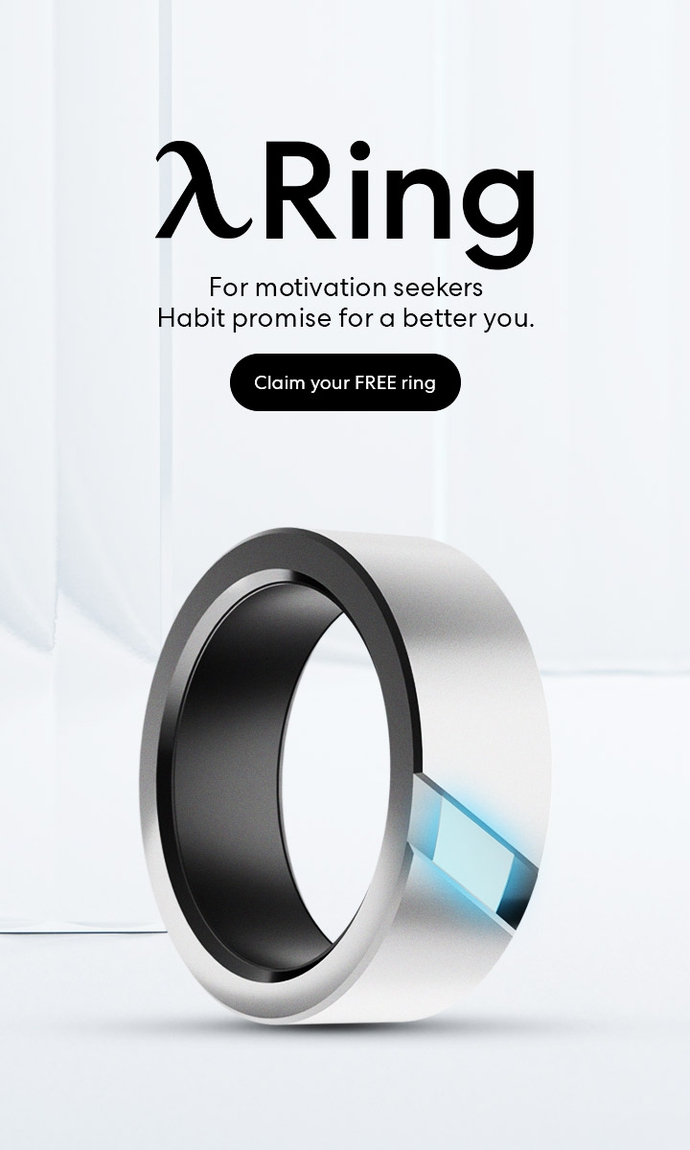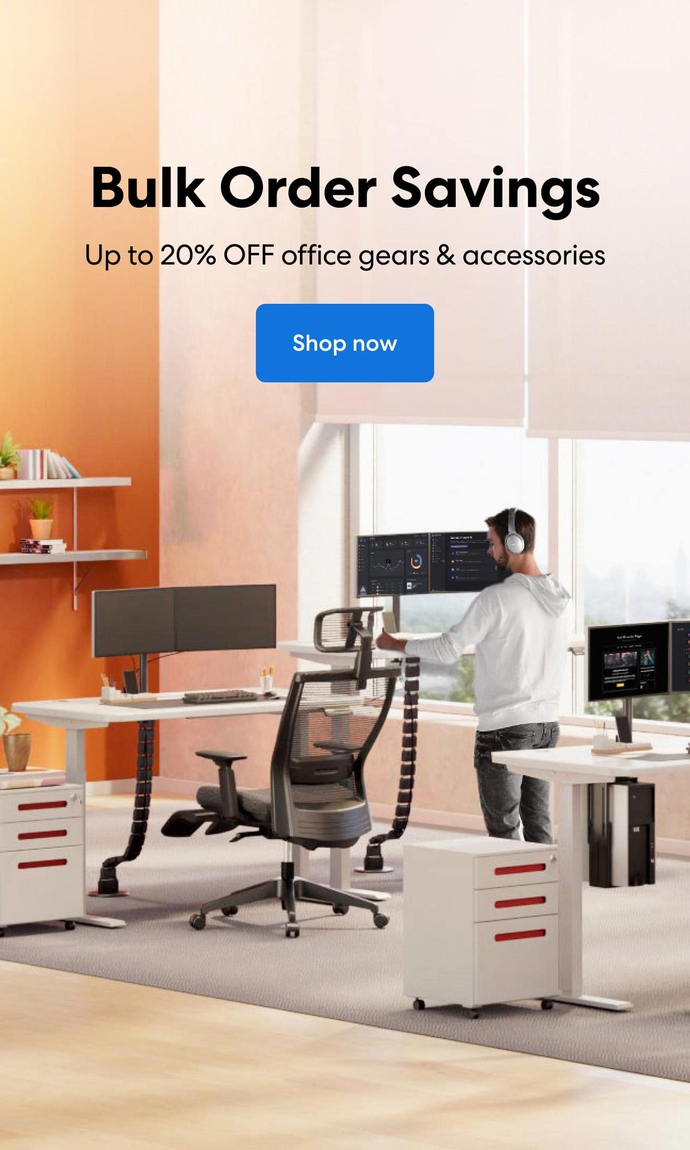 Subcribe newsletter and get $100 OFF.
Receive product updates, special offers, ergo tips, and inspiration form our team.