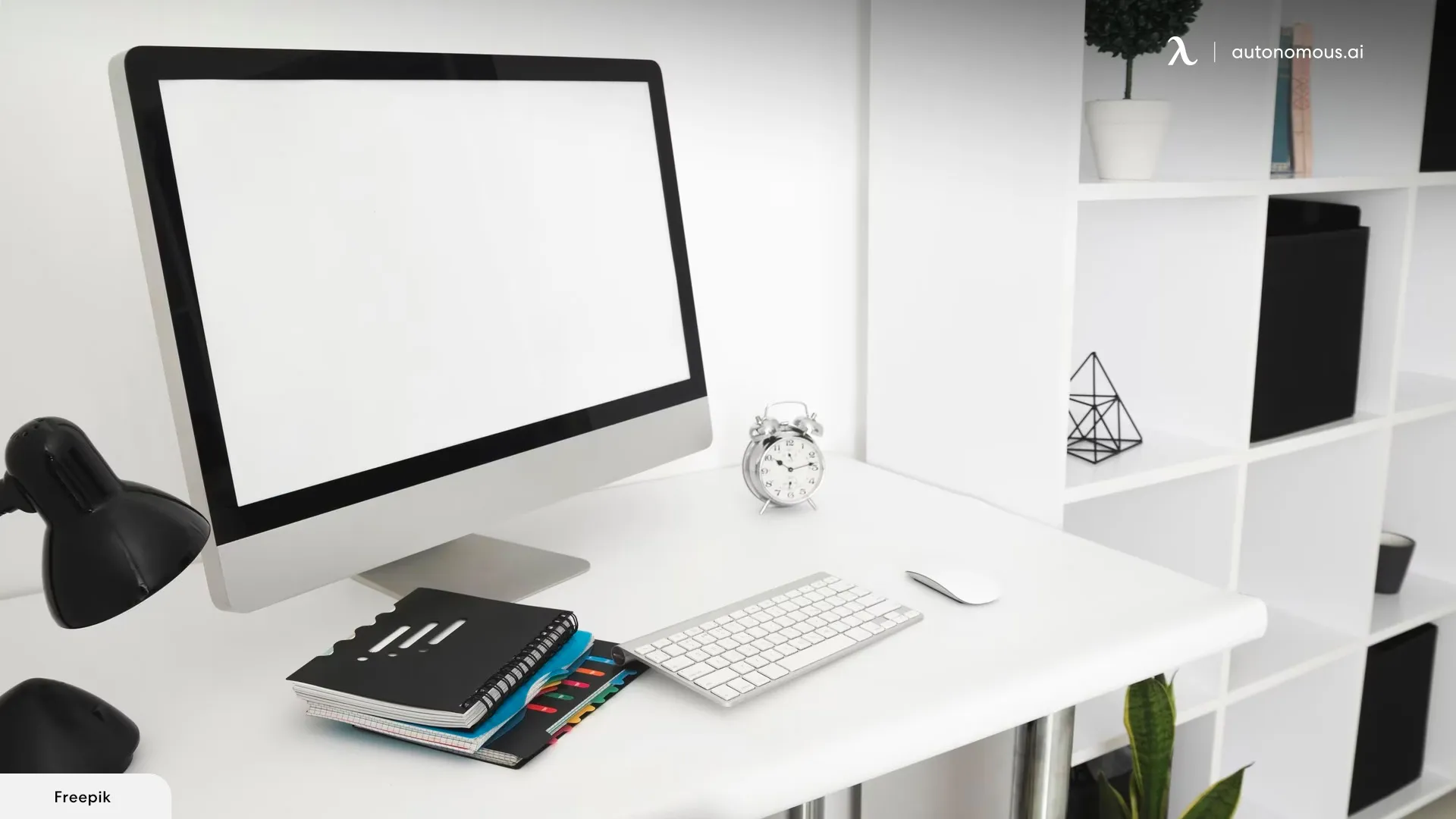 Workplace Inspiration
DIY Desk Organizer Ideas to Keep Your Workspace Neat and Tidy

Mark Hernandez
|
Sep 16, 2023
1,340 Views
Your desk is the central part of your workspace. Therefore, if you want to ensure you feel comfortable and productive throughout your work day, then making sure that your desk is organized should be one of your priorities.
A DIY desk organizer can help you with home office organization, making it easy for you to keep everything reachable but tidy enough for it not to become an obstacle in your desk.
Here we'll describe a few DIY office desk organizer ideas for you to improve your current home office. If you want to reduce the clutter in your work area, you can start by switching to a minimal desk setup instead, as it allows you to keep your desk functional but only with the essentials. If that's not that possible, then these ideas will help you keep everything in the same place.
10 Creative DIY Desk Organizer Ideas to Keep Your Workspace Clutter-Free
1. Cardboard DIY Desk Organizer
Cardboard is a very accessible material. You probably have some at home. If you do, try to find a few pieces of steady cardboard you can easily utilize to make this desk organizer. It has a simple layout but has a nice space distribution, allowing you to keep several objects in the same place without problems.
Since cardboard itself doesn't look aesthetically pleasant, you can easily adorn it with paint, paper fabric, or any other material you find useful!
2. Simple Desk Organizer
This DIY desk organizer can be made with either wood or MDF. Either option is great and will grant it a bit more stability and may help it carry more weight. It has six spaces you can use to keep documents, pencils, a clock, or anything else you may need near your desk very easily. It also has a minimalistic and aesthetically pleasing look, making it a great match for different styles.
3. Desk Organizer with Drawer
The next option can be a good project for those who want a desk organizer with drawers. While it includes a single drawer, it still has plenty of storage units for you to optimize the space usage on your desk. You can keep books, decorations, mugs, pencils… pretty much anything that comes to your mind! It's quite practical, and the best part is that it isn't very complicated to build. You might be able to build it in a single morning or afternoon.
4. Spacious Desk Organizer
If you have a spacious desk, maybe this DIY office desk organizer can be a great match for you. It has plenty of space and multiple storage units for you to keep everything you need in the same area, be it documents, books, or decorations. You can play around with the size of the units and add a few more if you feel like it, but the base idea is quite solid and works perfectly for any workstation.
5. Small Desk Organizer
The next option for a DIY wood desk organizer is a less complicated project. It has six storage units where you can place all the stationery, documents, and other decorations you may want to keep at your desk to give it a bit more personality. It is quite simple and doesn't require advanced woodworking skills for you to have excellent results.
6. Small Wooden Desk Organized with Drawer
Here we have a smaller DIY desk organizer with a drawer that you can use in your home office. If you don't like having such notable objects in your work area, maybe this one can be a better fit for you. It has a drawer that you can use to keep certain items around without them necessarily obstructing your work area. You can take a look at different desk setup ideas to figure out where and how you can place it on your desk for maximum space usage!
7. Wall Desk Organizer
If you prefer to leave your desk free of space and prefer an office wall desk organizer instead, then take a look at this cute DIY project. It may have less space than other options, but it's still functional and will help you keep your work area clutter-free, especially if you tend to use pencils. It also leaves space for boards, which you can use to set up reminders, a calendar, or a vision board to keep yourself motivated to pursue your goals.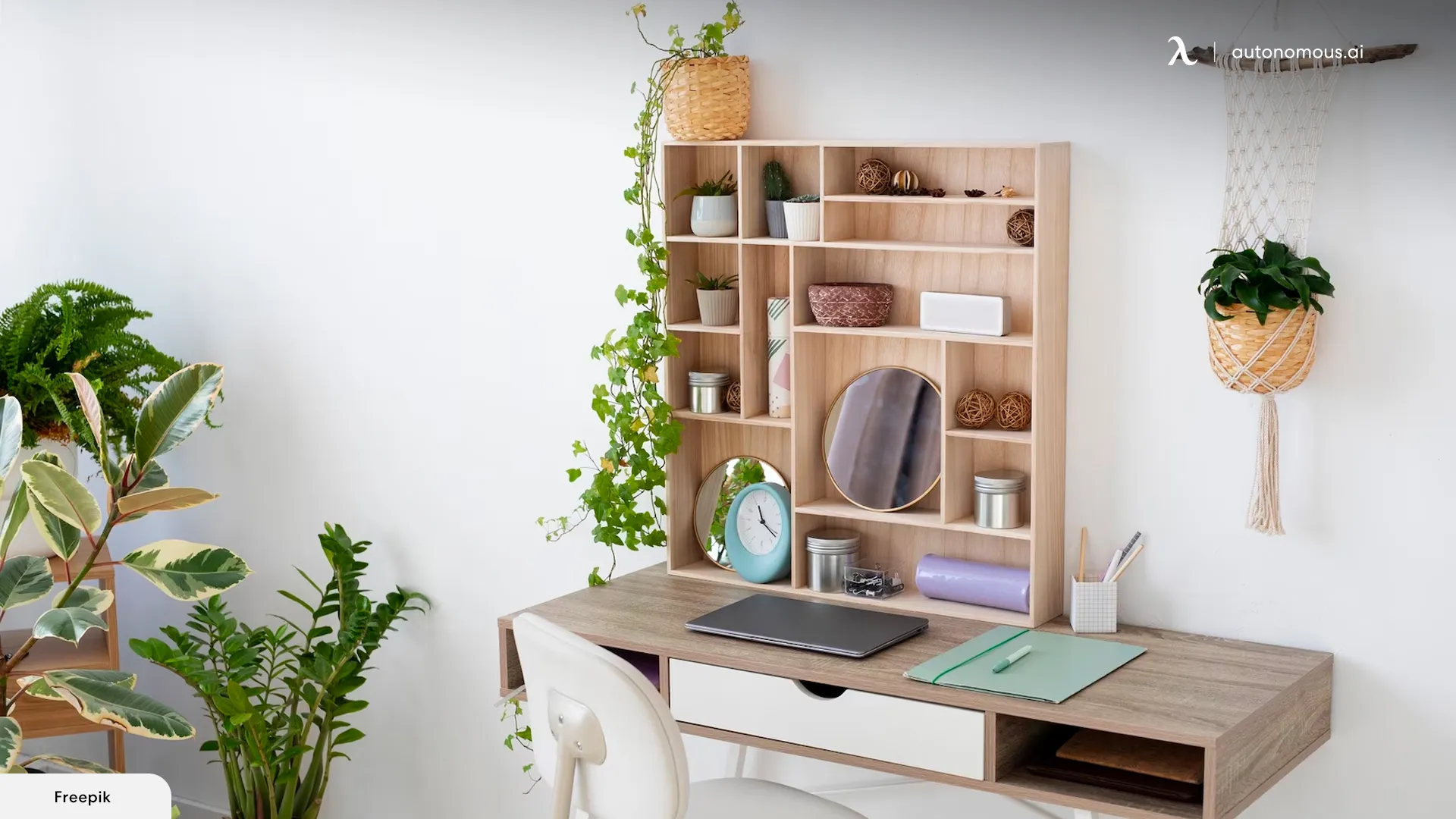 8. Modern Desk Organizer
This DIY desk organizer has a more interesting layout. It has various storage units but also serves as an exciting piece of decoration on your desk, giving it a bit more charisma. The best part is that it has a minimalistic design that shouldn't take you too long to finish, making it a nice project for one of your free days.
9. Desk Organizer for Books
If you tend to read a lot or have to keep documents or books around all the, then this DIY desk organizer can be a great choice for you. It has a more intricate layout that may require some effort, but it's still a nice option to keep your desk organized and with a good aesthetic. You can easily store books, files, stationery, among several other items, without problems.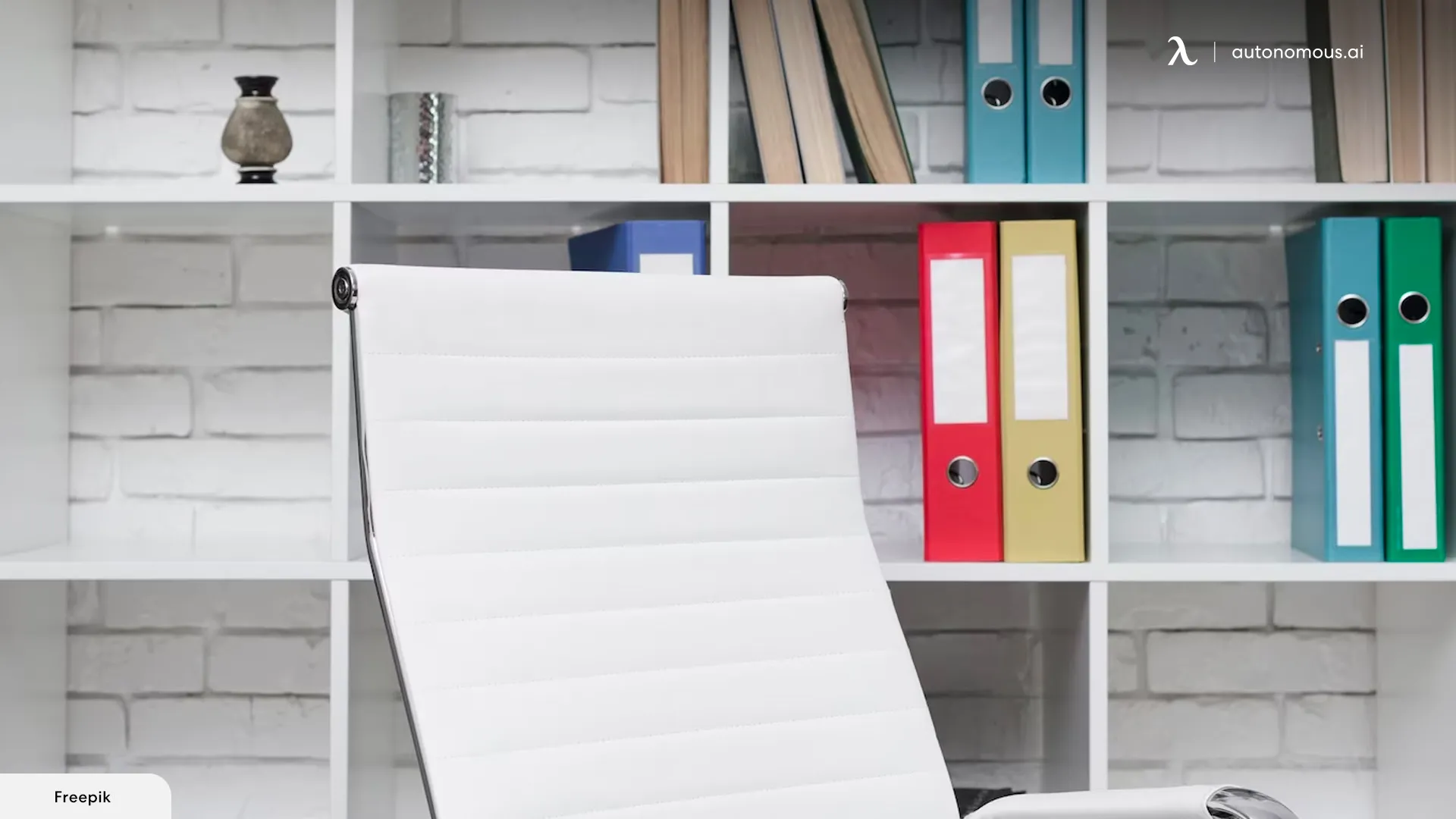 10. Tiny Desk Organizer
As for the last option, we have something a bit more compact but functional. It has various storage units you can use for books and other items you may need during your workday. It has an interesting style that can easily match any aesthetic you may be using in your home office.
Wrapping Up
It can be challenging to find the best work-from-home desk setup, but you can make that job easier for you if you take into account all the items you usually need in your workspace. A desk organizer can help you keep those objects reachable and in the same place, helping you keep your desk tidy and clutter-free. You may also want to consider a cord organizer to keep everything more ordered.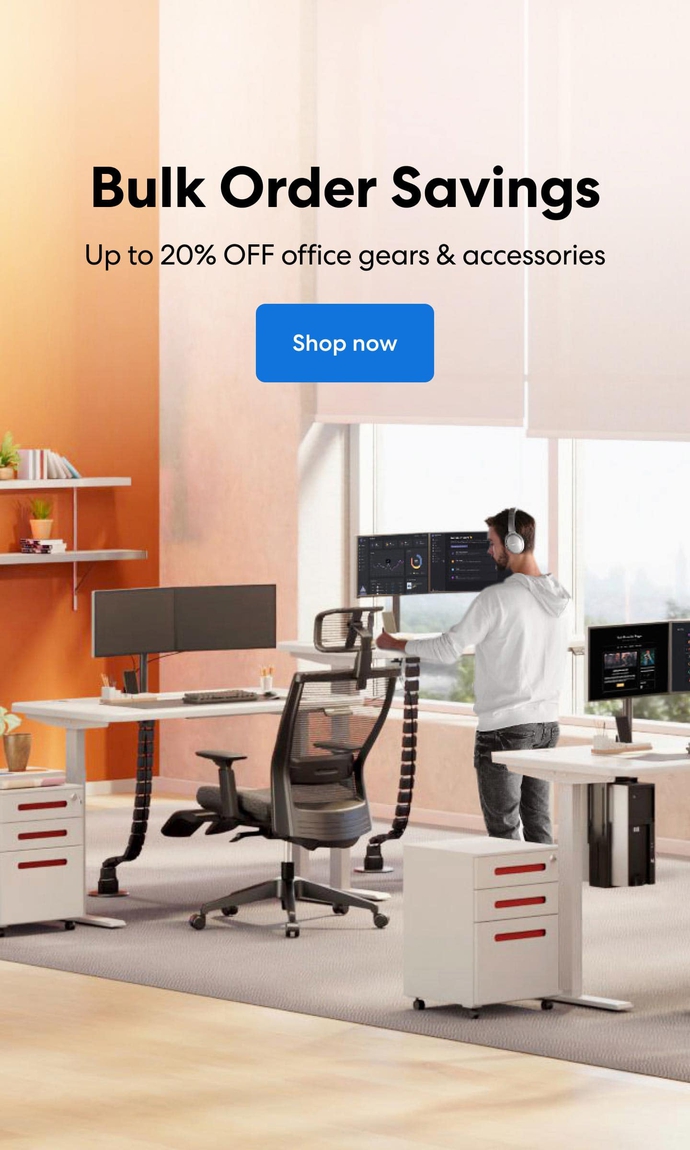 Subcribe newsletter and get $100 OFF.
Receive product updates, special offers, ergo tips, and inspiration form our team.