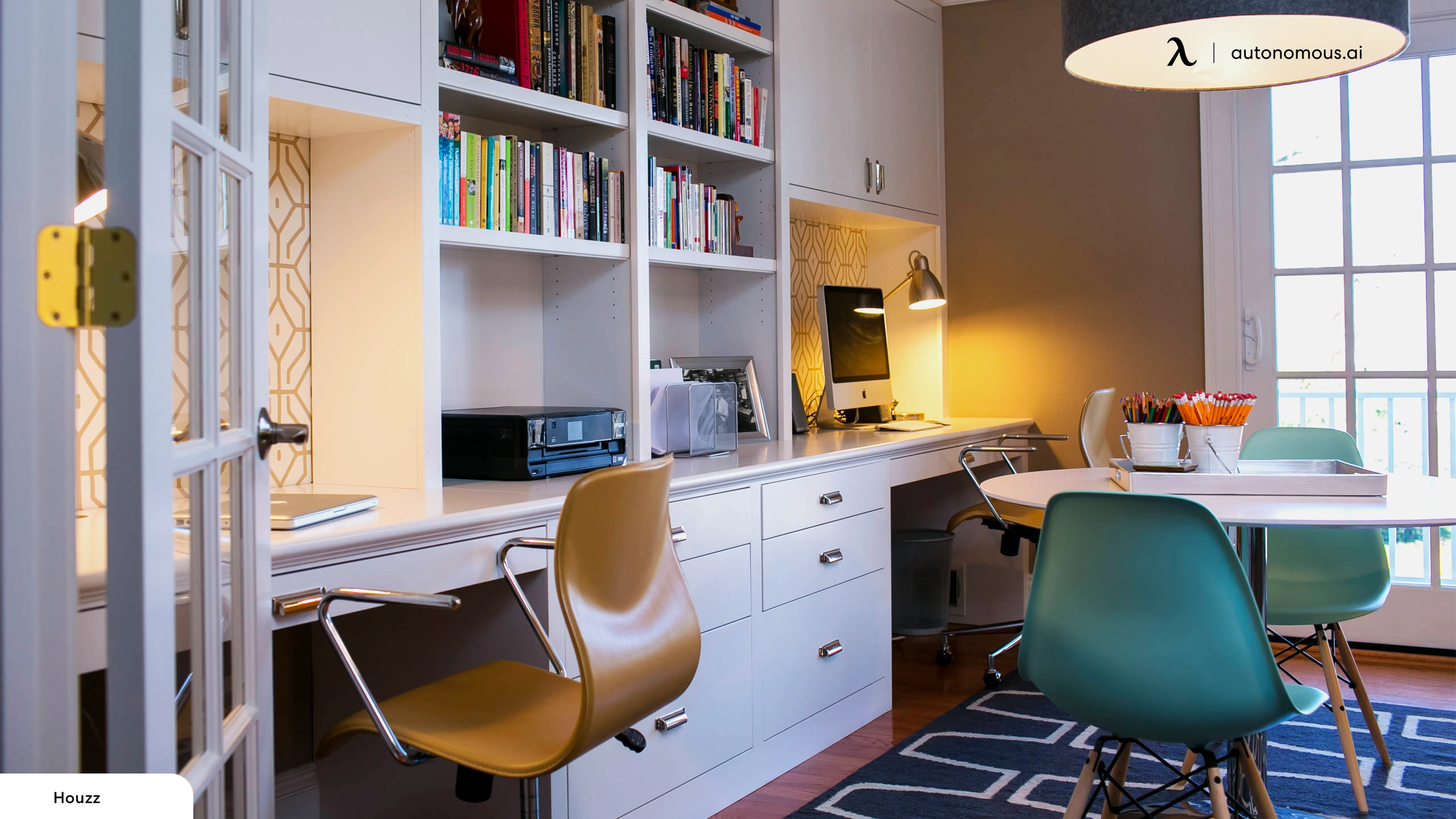 Workplace Inspiration
Optimizing Your Family Office Workspace: Set Up for Success in 2023

Autonomous
|
Jul 30, 2023
303 Views
The family office industry has become more popular over the past few years. If you want to invest in this type of work area, then you will first need to ensure you have the right workspace to promote productivity and creativity. 
Managing a family office business is delicate, as it involves providing a wide range of financial services, meaning you would need to have different experts on your team. 
Something that many people ignore when setting up their family office is their workspace. That's where the best ideas and strategies are born, so you should ensure that you're creating a friendly and powerful environment for people to work in. 
Today, you'll learn everything about family offices, as well as how you can create the perfect design for them. By the end of the article, you'll have a family office design that will put you at the top of the competition. 
What's a Family Office?
A family office often serves as a financial advice firm that works for wealthy families or high-net-worth individuals. 
Family offices aren't meant to be confused with traditional wealth management firms, which can help anyone who requests the service. 
Another thing that makes a family office different is that it offers more than private wealth management services. Depending on the case, a family office may also offer: 
Concierge Services
Planning Services
Charitable Giving Advice
Travel Arrangements
And more. 
In essence, the goal of a family office is to educate wealthy families and individuals on how they can manage their assets more efficiently in an effort to ensure financial comfort for future generations. 
Family offices need a team of professionals in different areas, including insurance, taxes, estate, business, and legal matters. The goal is to provide advice and guidance that exceeds what a regular professional advisor offers.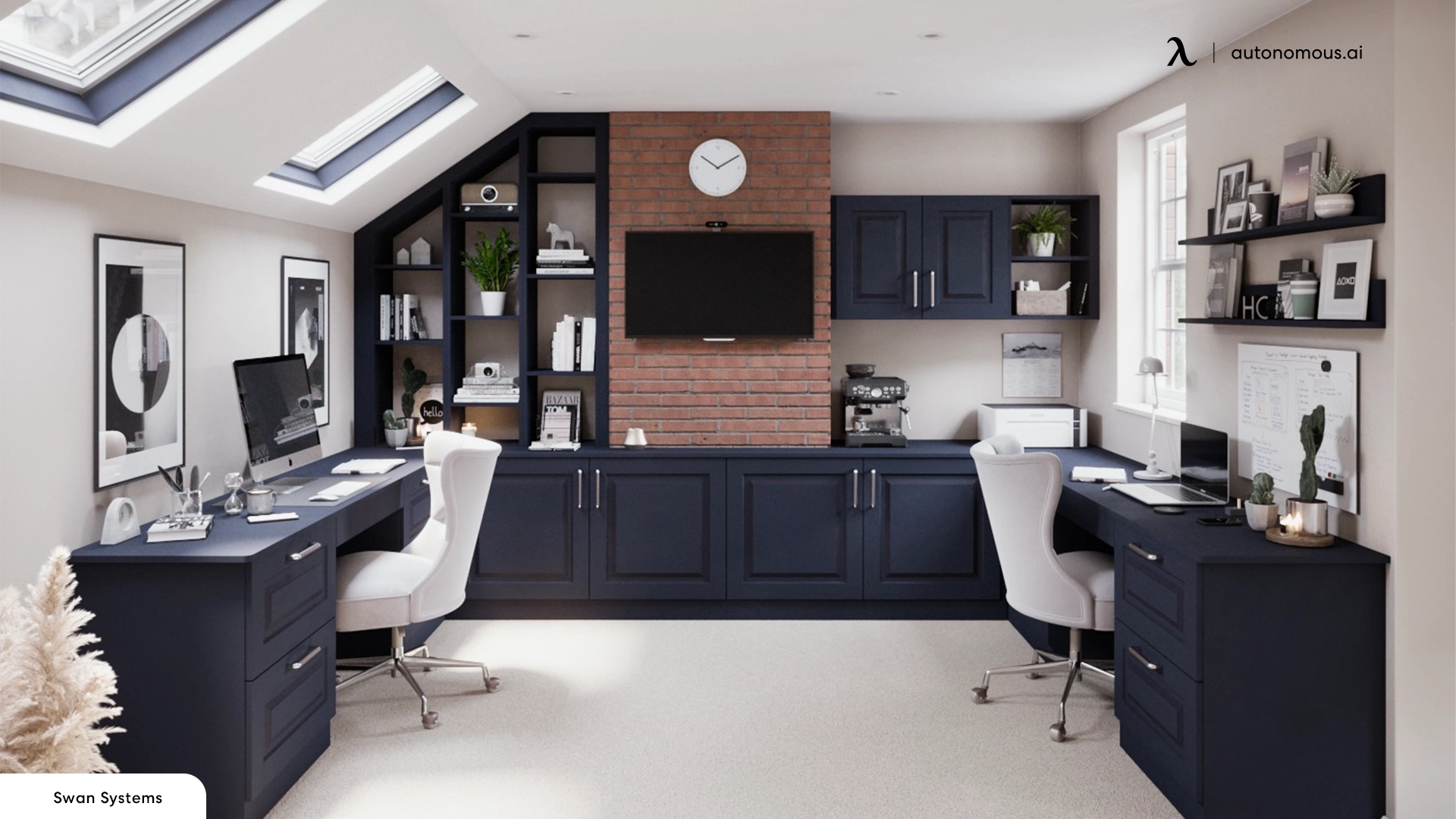 What Are the Different Types of Family Offices?
There are two main types of family offices: Single- and multi-family. 
Single-Family Office
A single-family office (also known as a "traditional" family office) is an entity that aims to manage a wealthy family's wealth. These offices are comprised of a team of financial, accounting, estate planning, and legal experts employed by the family. 
The goal of a single-family office is to provide a plan to cover the family's financial interests while providing advice on the best course of action to ensure there isn't any conflict in the future.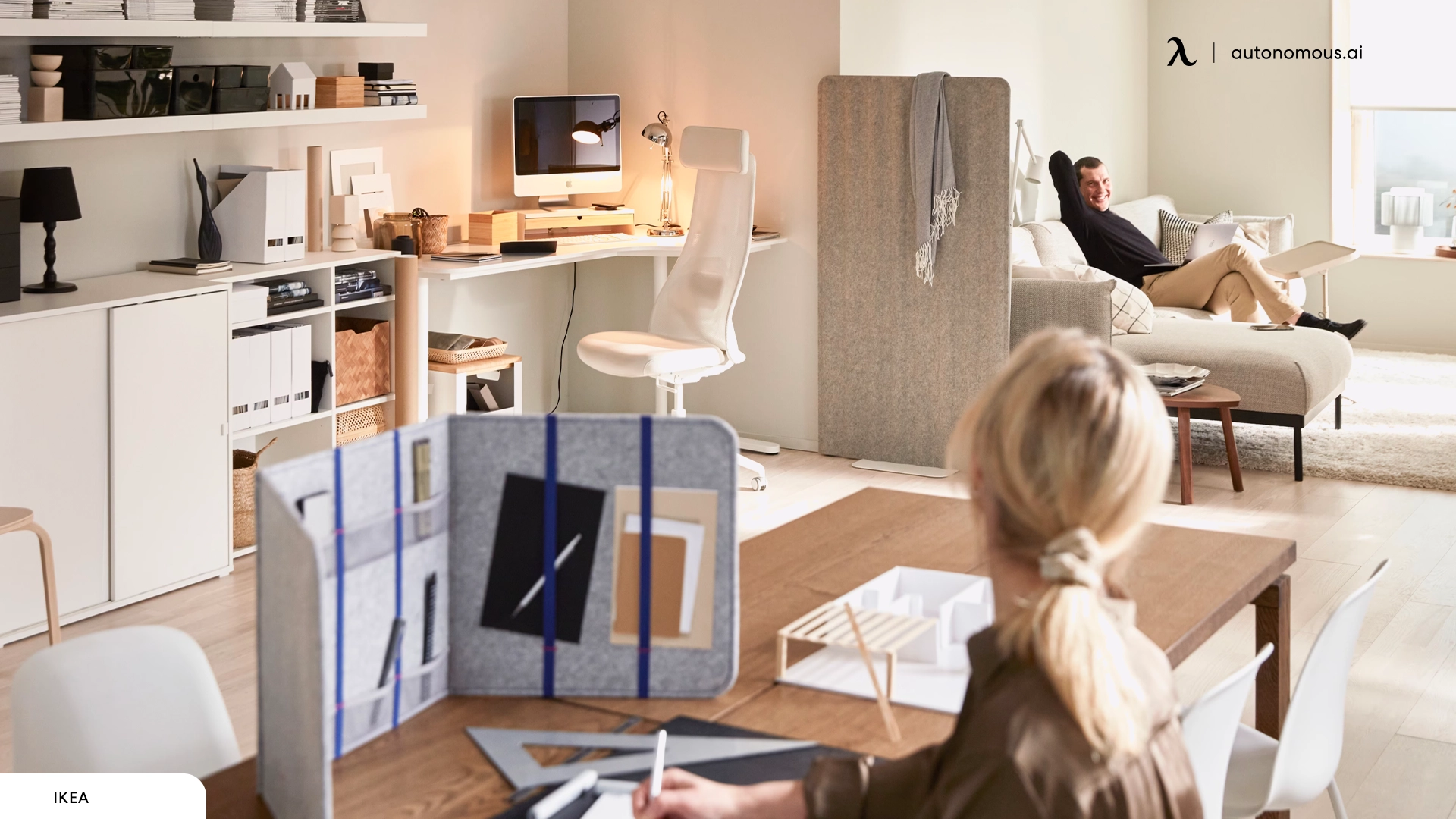 Multi-Family Office
The multi-family office, on the other hand, helps more than one family to manage their wealth. In a sense, it offers the same services as a traditional office but covers more people. 
Multi-family offices are better for those families with a limited budget, as some of them charge less. The main drawback of a multi-family office is that the client will have less control over the providers compared to a single-family entity. 
There are two less common family office types, which are the outsourced family office and the embedded family office.
The outsourced family office is perfect for those who want to streamline their financial planning, as it involves the collaboration of different service providers to help the client. However, only one of these providers is assigned to manage all communications between the rest and the client. 
As with multi-family offices, these are great for those on a budget, as they tend to be more affordable. However, the family wouldn't have as much control over the providers.
The embedded family office, on the other hand, exists within a business owned by a family. Here, the family's assets would be managed by the finance department of that business, making the service much more affordable than other options. 
However, an embedded family office may not offer the same advantages as regular family offices, so it's a matter of comparing and choosing the most appropriate option for everyone.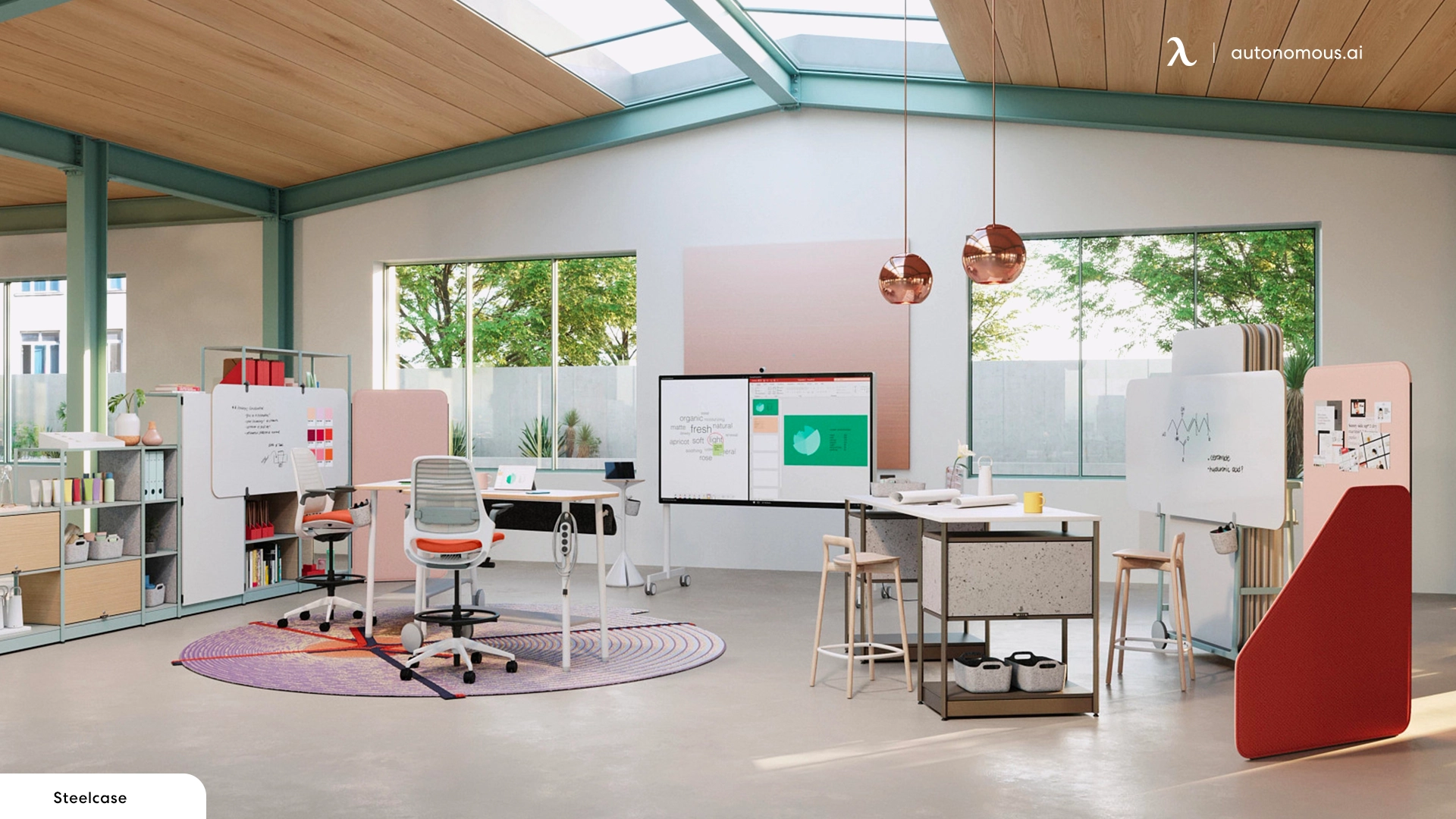 How You Can Set Up the Perfect Workspace for Your Family Office?
If you already have your family office business set up, you must now work on having the right workspace for your team. As mentioned at the beginning of this page, having a great family office setup will lead to more collaboration, productivity, and creativity. 
The beauty of setting up a workspace is that there are many design ideas to consider according to your needs and budget. 
Let's first look at some crucial factors your family office design can't miss: 
Main and Individual Workspaces
The first thing you need to think of when you create your family office workspace is how much space you have available. If you have a smaller space, then you must create a main area where everyone in the team can sit and work comfortably. 
On the other hand, if you have a larger area, you would benefit from having both main and individual workspaces for each team.
Sometimes, getting everyone to work in the same space can get overwhelming, especially if they're dealing with different things at the time. In these cases, it's better to separate the workspace into a few areas so that everyone can focus and work without any problems.
Storage
Since a family office often deals with many areas besides finances, you may want to have different storage solutions for all the important documents. 
Having a ton of papers and folders lying around will make your workspace messy, which can make it unappealing for both the team and your clients. 
Investing in storage solutions will keep everything necessary stored safely. Not only does storage allow you to tidy up your workspace, but it also helps with organization. You'll always know where certain papers are, so you'll have quick access to them and save time. 
Modern Furniture
One of the most important aspects of your family office design is the furniture you use. 
Regardless of the space you have available for your family office, you must equip it with high-quality, comfortable furniture.
By getting ergonomic equipment, for example, you help promote employee productivity, which can lead to better results in the long run. 
Ergonomics furniture isn't always affordable, though, so if you want to buy an executive office chair in bulk, for example, you may be looking at a considerable investment. 
Thankfully, there are many companies out there that offer ergonomic products at affordable prices without sacrificing their quality. All it takes is a bit of research and comparing the best options available. 
Autonomous is one of the companies that offer premium-quality furniture at great prices, especially if you buy in bulk. If you're looking to revamp your family office setup with the right equipment, this may be a great place to start.
Why Should You Get Autonomous Furniture?
There are many office furniture companies out there, so why choose Autonomous? 
Autonomous is currently one of the leading companies in office furniture innovation. Whether you want to buy an ergonomic chair or desk, there are plenty of options that will make your workspace much more productive. 
Your family office design deserves the best equipment out there, and the people at Autonomous are committed to giving you appropriate solutions at excellent prices. 
About the Autonomous Bulk Order Program and Free Office Design Service
Autonomous aims to make your family office design process much more comfortable, which is why it's now offering two programs for those who want to take things to the next level: The "Bulk Order Program" and the "Free Office Design Service".
The Bulk Order Program is for those looking to buy wholesale office chairs and desks (or furniture in general). Here, you can get furniture and work tools engineered to improve and boost your team's performance. 
Some of the benefits you get from the Bulk Order Program include: 
Flexible shipping options
Gifts
Assembly services for orders within California of 10+ products
Wide variety of office products
The more products you get, the more the price will go down, so make sure to check every option available and choose the one that's most appropriate for your family office setup. From wholesale office desks to even gaming accessories, you'll find everything you need.
On the other hand, we have the free office design service, which is for those who are having trouble figuring their new workspace out. 
By partnering with Autonomous, you'll get help when designing the perfect family office setup, optimized for productivity and comfort. It doesn't matter what your needs are, Autonomous will find the most appropriate way to get everything in. 
You'll get the following with the free office design service from Autonomous:
Personal customer support
Suggested shopping list
3D floor plan layout 
This service will take the guesswork out of the equation, and you'll save both time and money, ensuring your family office workspace can start as soon as possible. 
What Are the Best Products to Get at Autonomous Today? 
There are dozens of products available at Autonomous today, so which ones should you get to match your new family office design? 
Let's look at the stars of the Autonomous lineup. If you're looking for the ultimate solution for comfort and productivity, here are the products you should keep an eye out for. 
Autonomous SmartDesk 
The Autonomous SmartDesk lineup is perfect for those looking for a  adjustable-height desk. There are several options available, so rest assured that you'll find something appropriate for your budget. 
If you want to go for the all-time favorites, you can consider the: 
SmartDesk Core
SmartDesk Pro
SmartDesk Corner
SmartDesk Connect
All of these products have one thing in common: They prioritize your comfort and will take your working experience to the next level.
These desks come with a wide range of adjustability features, durable materials, and customization options, and they're meant to offer convenience to all of your team. 
Autonomous ErgoChair 
Looking for an ergonomic office chair? Look no further than the ErgoChair lineup. 
Finding the right standing desk chair is no easy task. Ideally, you should find an option that can adapt to most people. The products in the ErgoChair lineup do just that. 
When it comes to ErgoChairs, you can get the following: 
ErgoChair Pro
ErgoChair Core
ErgoChair Plus
ErgoStool
The ErgoChair Pro, which is the company's best-seller in the chair department, offers ultimate comfort to those who spend many hours working. If your team has to spend many hours a day evaluating appropriate wealth management strategies for your clients, this chair will do wonders for your body. 
Even if you don't get the "Pro" model, the other models still offer a high grade of adjustability and many customization options so that you get the perfect fit for everyone in your family office workspace. 
Combining a SmartDesk with an ErgoChair is the ultimate solution to comfort, so if you have the budget and want to improve your working experience, consider the company's bulk order program, and save some money! 
Office Accessories 
Besides having a considerable list of ergonomic furniture to choose from, Autonomous has a huge list of office accessories to optimize your workspace even more. 
Some of the items you can find at Autonomous include: 
Lamps
CPU Mouses
Monitor Mounts and Stands
Keyboard Trays
Desk Organizers
Laptop Bags
Cable Trays
Filing Cabinets
And more!
You can spend hours just browsing all the amazing accessories available at Autonomous, so make sure you choose wisely. The more optimized your family office workspace is, the more likely your team will be to work efficiently and come up with great ideas to improve. 
Bottom Line 
As you can see, having the right family office setup is as important as any other aspect of the job. Thankfully, many office furniture manufacturers are out there, so even if you're on a budget, you can make the most of it and purchase high-quality equipment.
If you want to save money while getting modern office items, then don't hesitate to browse the wholesale business furniture available at Autonomous. You might find something that works for you and your entire team!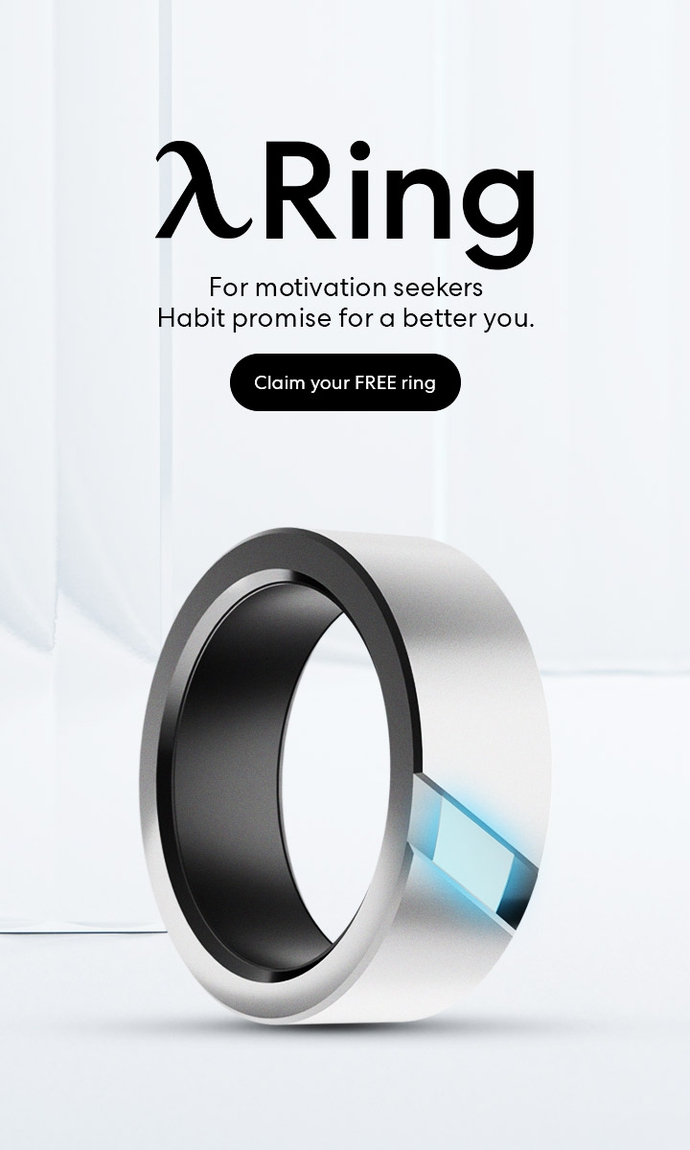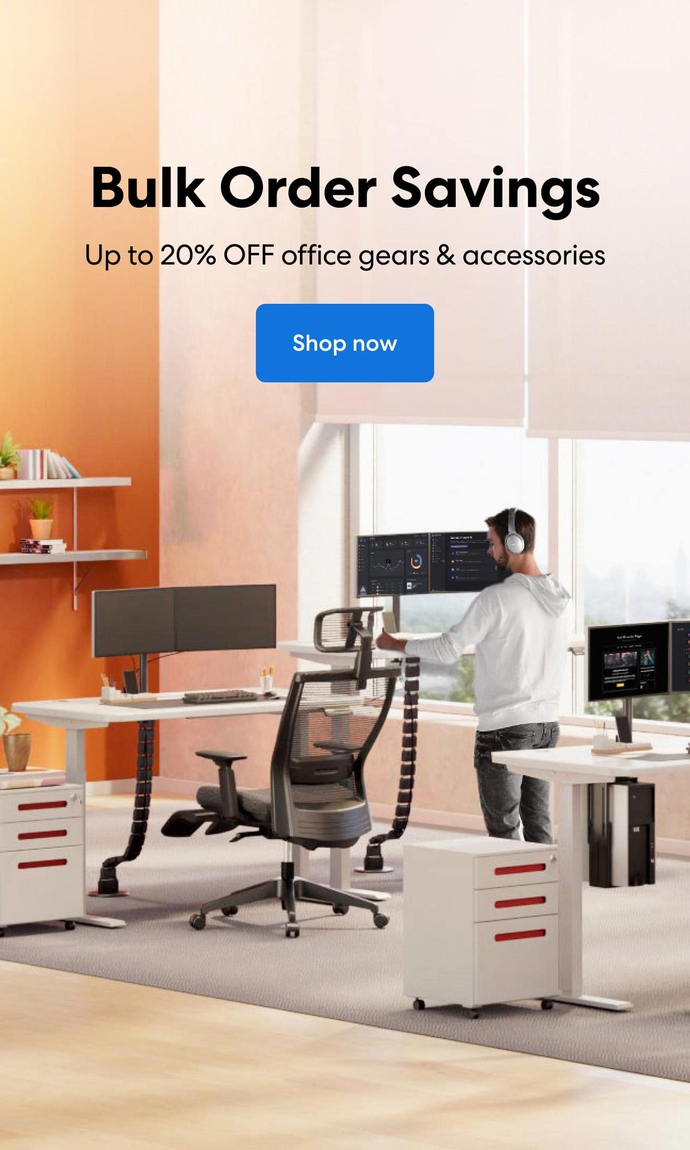 Subcribe newsletter and get $100 OFF.
Receive product updates, special offers, ergo tips, and inspiration form our team.