Smart Products
Detailed Reviews of Autonomous High-back Office Chair Series

Autonomous
|
Jun 20, 2023
255 Views
Getting a high-back office chair is the best idea you could try, especially if you want to increase your well-being and productivity in the office. Autonomous offers high-quality alternatives, and you'll learn all about them today! 
Why Can an Ergonomic Chair Change Your Life?
If you're an office worker, you probably have a lot of things to do every day. Focusing on specific details, such as buying certain types of furniture, might be the last thing on your mind. 
Nonetheless, getting the correct type of chair is essential because of numerous reasons. Firstly, it will help you prevent health problems such as back, neck, shoulder, and leg pain.
High-back executive chairs allow you to maintain a neutral posture while you're working. Therefore, you could spend hours in front of your screen without having any issues. 
Furthermore, you'll feel more comfortable. Generally, experts design high-back executive chairs to make sure you feel good while you're sitting down, and in many cases, you get adjustable features, which means you can change things around depending on your needs. 
If you have an uncomfortable chair and use it for hours, you'll be more at risk of developing various chronic issues, including carpal tunnel syndrome, varicose veins, and more. 
Alternatively, when you're sitting down in a comfortable chair, you'll be able to concentrate for longer, so you might be much more productive. 
Overall, high-back executive chairs are fantastic because they also save costs. At the moment, you might think they're expensive, but since they'll last a long time, you won't need to replace them.
The High-back Office Chair Series by Autonomous
If you're looking for a high-quality chair for your office, you've come to the right place. Autonomous has a fantastic, top-tier selection of high-back chairs you can't miss, so take a look at what the store offers: 
Autonomous ErgoChair Pro
This high-back office chair is famous for having it all. It's adjustable, it has breathable material, and it will support your back during long work hours. 
You can adjust the features of the ErgoChair Pro (height, seat tilt, backrest, armrest, and more), and its recline has five different lockable positions for you to choose from. 
Lumbar support is available for you regardless of the position you're in. Furthermore, it can support up to 300 lbs, which makes it an ideal chair for big and wide workers. 
If you want to buy an ergonomic chair, the ErgoChair Pro is probably everything you've ever wanted and more. Its frame features eco-friendly materials, so you can have it at home without worrying about harming the environment. 
Lastly, since it has a two-year warranty, you could contact the brand in case you have any complaints or issues. However, that's highly unlikely.
Autonomous ErgoChair Plus
Also known as the Kinn chair, this one is one of the best ergonomic chairs you'll find out there, and it's more affordable than the ErgoChair Pro. 
The experts behind Autonomous know that some office workers actively fight sedentarism and move around a lot. Therefore, the design of the chair incorporates this since it allows you to quickly adjust multiple features without much of a hassle. 
Autonomous' ErgoChair Plus has a frameless build, which means you can quickly move it around whenever you need to. 
At the same time, since it has spinal support, you'll always maintain a neutral posture while you're sitting on it. Forget about back issues and pain - the ErgoChair Plus will protect you! 
With a 300-lb weight capacity and a design that promotes mobility, the ErgoChair Plus is certainly a dynamic high-back office chair. You won't find any other model like this one on the market. 
You can choose between a breathable mesh or TPE when you're buying your favorite high-back computer chair, and there are six different color combinations to pick from too. 
Lastly, the high-back desk chair also offers a two-year warranty, which is convenient if you want to be able to trust the brand.
Autonomous ErgoChair Core
If you're looking for the most comfortable computer desk chair that will adapt to all your needs, the ErgoChair Core could be the ideal option. 
Getting an ergonomic office chair is much more than picking the correct combination of features. You must make sure that the piece of furniture you're buying is the best one for you depending on your preferences, needs, and long-term goals. 
The ErgoChair Core is a top-quality option because it has numerous adjustable features, including a back recline, lumbar support, armrests, and seat pan. 
Furthermore, its back features breathable mesh, so you'll be comfortable even during hot days. Since it has a lumbar support pad, your low back won't have any issues, and you'll be able to boost your productivity by staying in front of your computer for a few hours without enduring discomfort. 
Unfortunately, it only supports up to 250 lbs, which means it might not be the best chair for a heavy person. Even so, it's a top-tier furniture piece that many people love.
Autonomous ErgoChair Recline
The last high-back office chair on this list is the ErgoChair Recline, which is just as fantastic as the rest of the alternatives you know about so far. 
Even though there are numerous office high-back chairs out there, the ErgoChair Recline is different because you can lie back on it and relax when you need to unwind or forget about the hassle of your daily work activities. 
It has breathable mesh and a lumbar support pad that will be available for you while you're reclining, so you'll always maintain a correct posture, even if you're relaxing. 
Moreover, its seat is very comfortable. Therefore, you could spend hours in front of your computer without even noticing it.
Although it doesn't offer as many adjustable features as other Autonomous standing desk chair options, it could still be the ideal one for you since it has customizable armrests, recline, height, and lumbar support. 
This office high-back chair can support up to 250 lbs, so it may not be the best alternative if you're big and heavy. Nonetheless, it comes with a one-year warranty, so you can contact the brand if you have any other problems or questions.
Why Should You Buy an Autonomous ErgoChair?
Getting the best high-back office chair is essential, especially if you're working in front of a screen for a few hours a day. 
Nonetheless, there are many options out there, so why should you get one from Autonomous? 
Firstly, the brand offers numerous models to choose from. You get everything from a mid-century modern office chair to classic options. Therefore, you'll have plenty of alternatives to consider. 
Moreover, Autonomous chairs always offer top-notch ergonomic features. Therefore, getting one of them will allow you to take care of your health and ensure your well-being since you'll buy items that help you maintain a neutral posture.
Whether you get an Autonomous cross-legged office chair or a leather office chair with wheels, you'll always have friendly customer service willing to answer all your questions and help you if you have any issues. 
At the same time, many Autonomous chairs include a warranty, so you can contact the brand even if you have issues after making the purchase. 
Autonomous chairs are long-lasting, top-quality items. Consequently, you won't have to worry about getting other similar furniture pieces until a few years later. 
Buy Autonomous Chairs at Better Prices with Autonomous' Bulk Order Program
One of the best aspects of Autonomous is that you get numerous options when you're willing to work with the brand. 
If you need a few furniture pieces, for instance, you just need to pick the chair dimensions and choose the model you want. Then, you can take advantage of Autonomous' bulk order program! 
The program allows you to save money in case you're buying more than one chair. If you want to know more, contact the store and check out what it offers! 
How Good Office Workers Take Care of Their Well-being?
Being an office worker means that, unfortunately, you might forget to take care of your health and well-being. Many people believe that just because they're sitting on a day for a few hours a day, they don't need to do anything.
 However, this is not true at all. The first thing you should try is to maintain proper ergonomics each time you sit down on your chair.
If you have an Autonomous chair, it means you're able to change its features around to fit your needs. You must take advantage of this and make sure you're comfortable and maintain a neutral posture. 
To help you move around from time to time and change your posture, you could also get a standing desk, which allows you to alternate between sitting and standing up. 
Moreover, you mustn't forget to take breaks. You might have the best high-back desk chair in the world, but if you spend too many hours working without stopping, you'll be at risk of numerous issues and probably suffer from a lot of stress.
Instead, you should try to move every hour, change your posture, do simple exercises, or stretch. To do that, you could rely on productivity apps or set alarms and reminders. 
Outside of your work hours, you should try to exercise, practice sports, or engage in other types of physical activity. Overall, you're very sedentary when you're working, so you must try to counterbalance that with different things. 
Swimming, running, jogging, joining dance or fitness classes, and hiking could all be fantastic options. Therefore, you should pick one depending on what you enjoy the most. 
Staying hydrated is also essential when you're an office worker. Many people say they forget to do so because they spend hours in front of their computers. 
To deal with that, you must keep a water jug or glass near you at all times. Furthermore, try to avoid drinking too many sugary or caffeinated drinks because they can also contribute to you feeling dehydrated. 
You must also do other things to fuel your body, for example, maintaining a healthy and balanced diet. If you work from home, you might order take-out a lot, which can quickly turn into a dangerous habit. 
Alternatively, take some time during your weekends and use it for meal planning. Try to prepare delicious dishes that are both healthy and yummy and forget about take-out food for a while. 
Remember that being healthy while you're working is not only about getting a high-back computer chair. You must also take care of your eyes, which will be staring at screens for a few hours a day. 
To avoid eye strain, you should look away from your screen for 20 seconds at least once every 20 minutes. At the same time, you must adjust the brightness and blue light of your monitor. If you can, use light-filtering glasses.
Lastly, another way to ensure your well-being if you're an office worker is to make friends and handle work-related stress. Even though you're working behind a screen, fostering positive connections with your colleagues can help you. 
In addition, stress-management techniques are essential when you're an office worker because the environment can make you lose control sometimes. 
Practice deep breathing, meditation, yoga, or journaling. It could help you manage the stress that comes with daily work at an office. Having friends to talk to when something stressful happens will do the same. 
Final Thoughts
Getting the best chair is essential if you want to stay healthy and boost your productivity while working. Autonomous has top-tier options, so make sure you buy the ideal one for you!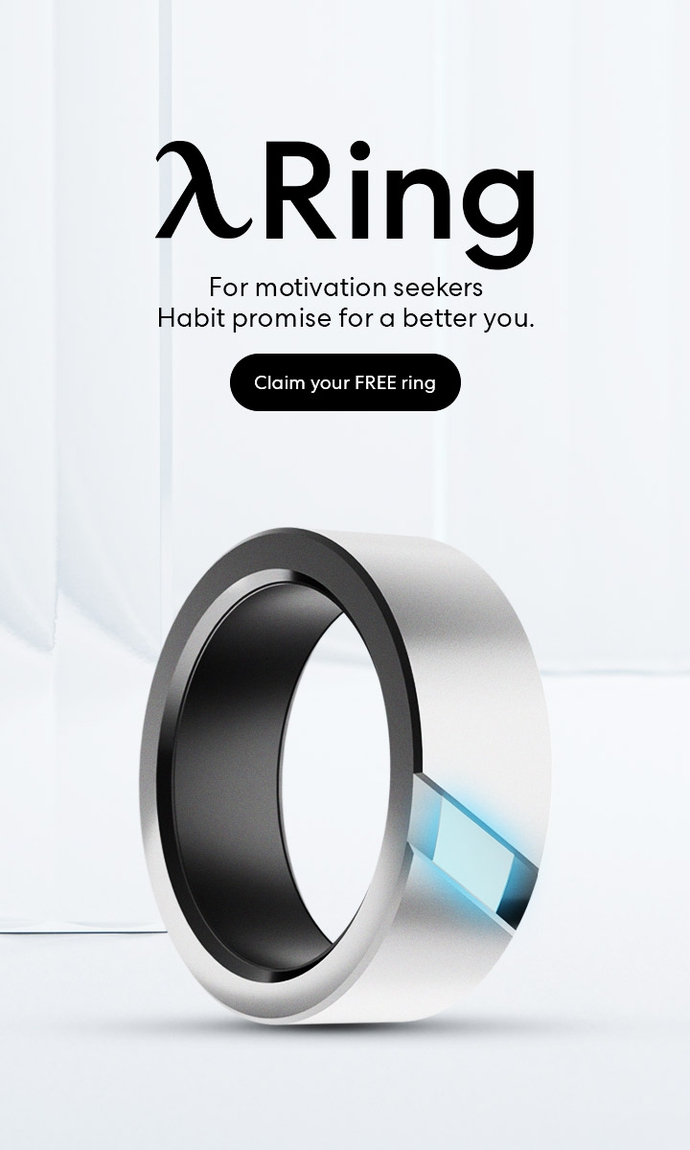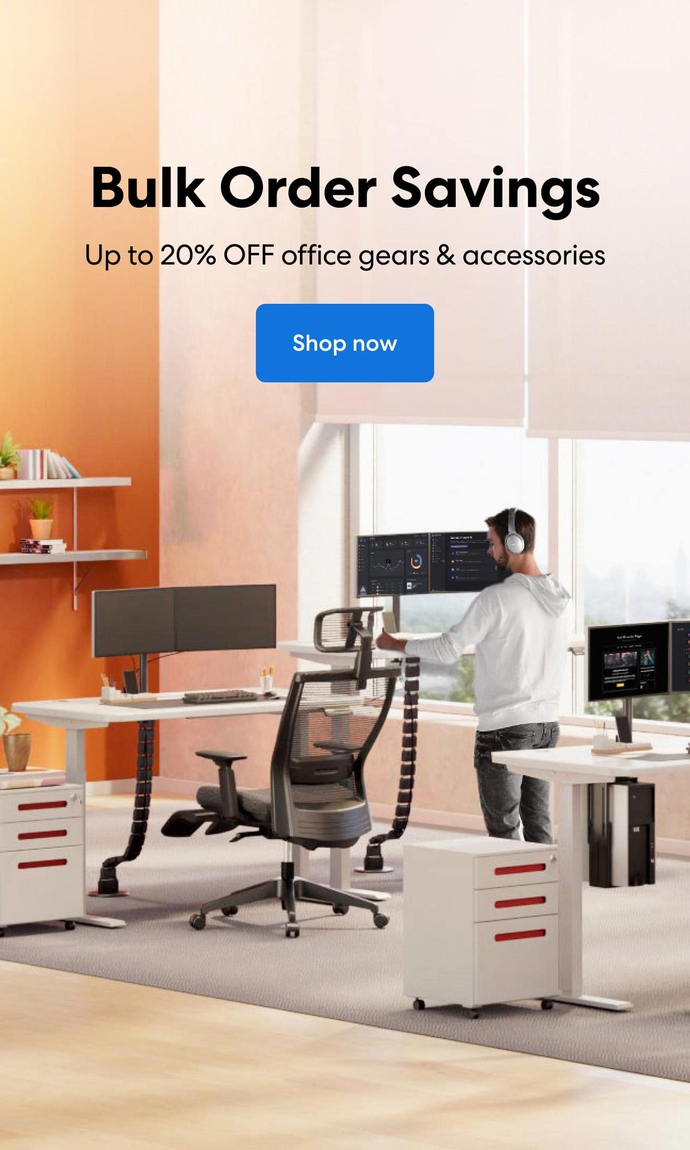 Subcribe newsletter and get $100 OFF.
Receive product updates, special offers, ergo tips, and inspiration form our team.