Smart Products
Shop the 20 Most Comfortable Shoes for Standing All Day

Autonomous
|
Jul 23, 2022
1,953 Views
Several jobs demand you to stand for long periods of time, which can get quite tiring if you don't know how to deal with it. Luckily, there are several ways to ease your pain, and one of them is getting comfortable shoes that give you the support you need to not suffer the effects of standing all day at work.
You are likely to find hundreds of ergonomic shoe brands out there, making it challenging to determine which shoes are the best for you. That's why we created the following list of the most comfortable shoes for standing all day. 
How Standing All Day Can Harm Your Health
Standing for a considerable time will require you to put in some effort, which may become tiring. This is because standing for a long time reduces the blood supply to your legs, which makes them feel fatigued much faster, causing pain throughout your legs, neck, and back, as these are the muscles that help you stand straight.

All these factors will make you feel uncomfortable throughout your working hours, especially if you don't move around to relieve the fatigue caused by the pooled blood in your legs and feet. When you stand for a long time, your veins will suffer, causing inflammation, which can turn into a chronic condition of varicose veins. It can also cause your joints to become temporarily immobilized, causing rheumatic diseases and damaging your ligaments and tendons. 
If you want to know more about this, you can check out our tips for protecting your health in this article. 
The Top 20 Comfortable Shoes for Standing All Day
Now that we know all the consequences of standing all day, we must learn how to prevent them. One of the easiest ways of doing it is by getting a pair of ergonomic shoes that evenly distributes your weight and gives you all the support you need. 
1. New Balance FuelCore Nergize V1
These top-selling shoes for standing all day are fantastic for anything you can think of. They provide a seamless transition from the gym to a working environment while being highly stylish and cool. 
You can enjoy their stylish aesthetic and responsive memory foam that gets used to the shape of your feet and provides the highest possible level of comfort to ease your foot pain from standing. 
2. Nike Revolution 6 Next Nature Running
These shoes for standing all day are the latest version of the Nike Revolution 6. It is rated as one of the most comfortable shoes for standing all day.
They provide responsive cushioning and a lightweight mesh structure that can fit the shape of virtually all feet. If you're looking for a breathable shoe that gives you all the support you need while being soft enough to not cause blisters on your feet, the Nike Revolution 6 is the one for you. 
3. Hoka One One Bondi SR
Most people with high arches find it difficult to purchase comfortable shoes for standing all day, but the Hoke One One Bondi SR is the perfect solution. These work shoes for standing all day are approved by the American Podiatric Medical Association, and they are sure to make you feel like you're standing on a cloud the whole day. 
They feature slip-resistant soles, which make them ideal for medical professionals who have to run on slippery surfaces from time to time. 
4. Dansko Kane
Dansko Kane shoes are highly popular among professionals in several fields, such as healthcare and food service, due to their fantastic heel support, which helps prevent tendinitis. 
They are incredibly sturdy and lightweight, but they also support a removable and washable footbed that's sure to provide the highest possible comfort level. 
5. Crocs Unisex Classic Shoes
Nurses and other healthcare professionals are huge fans of these shoes, but Crocs have become popular among all sorts of people due to their high comfort level. Although they're not the most visually appealing shoes on this list, some reviews have even called them the most comfortable shoes ever. 
6. Birkenstock Unisex Super Birki Shoes
 If you're looking for a waterproof option for working in a kitchen and keeping your feet 100% protected, the Super Birki Shoes are non-slip and oil resistant. This ensures you won't suffer any accidents, even if you're running around the kitchen. 
They also help ease back pain once your shift ends, providing fantastic arch and lumbar support. 
7. Brooks Ghost 14
Many people in the nursing industry struggle with finding durable shoes for standing all day that won't tear after some time wearing them. The Brooks Ghost shoes are supportive and durable, making them fantastic for people who are on their feet all day long. 
They also come in a wide range of sizes, making them ideal for virtually anyone who may want to get them. 
8. Ecco Soft 7
If you're looking for a more stylish option for standing all day, the Ecco Soft 7 shoes are the ones for you. They're perfect for office and retail workers who need that extra arch support to be 100% comfortable throughout their days. 
The best part is that you don't have to get used to them, as you can wear them as soon as you buy them and you're sure to not get blisters or chafing on your feet. 
9. Dr. Scholl's Sync Oxford
If you're on a budget, the Dr. Schooll's work shoes for standing all day are probably your best option, as they offer fantastic features for a low price. They are highly ergonomic shoes with enough space to fit all sorts of feet, and the best part is that they don't look like most ergonomic shoes. 
This makes them a fantastic and stylish option for office workers and educators who wish to look as polished as possible. 
10. Rothy's The Point
Rothy's is the perfect brand for people with feet condition, as they are created to fit all foot shapes and provide enough support to allow anyone to stand for hours without getting tired. They also come in a wide variety of colors and patterns, making them ideal for anyone who wishes to look good and be comfortable simultaneously. 
11. Skechers Flex Advantage Bendon
We all know how unforgiving some surfaces can be, and wearing the wrong shoes can make them even more straining. That's why Sketchers created the Flex Advantage Bendon shoes, which are made to provide stability thanks to their cushioned and slip-resistant sole. They also feature a highly breathable mesh that keeps your feet fresh all day. 
12. Carhartt Moc-Toe Work Boots
Many doctors recommend these shoes to those who work in jobs demanding a high level of physical labor. They may be a bit pricier than other work shoes for standing all day on this list, but it is crucial to invest in high-quality shoes if you want to make them last for as long as possible. 
These comfortable, lightweight, and breathable shoes can last up to 40 years, making them an ideal option for those who work in landscaping or construction jobs. 
13. Blundstone 1351 Chelsea Boots
The Blundstone 1351 has everything you need for walking around for miles without getting tired, as they provide complete support to your feet and spine. They are designed to distribute your weight evenly and provide extra protection thanks to their steel features, which makes them a durable option for all seasons. 
14. Skechers Go Walk Joy Walking
These are one of the top-selling shoes on Amazon for walking all day long, as they come in a wide variety of sizes, making them ideal for anyone who wishes to purchase them. 
Some of their most relevant features are their breathable mesh that naturally wraps around your feet and expands as you walk and their plush cushioning that makes them as comfortable as walking on a cloud. 
15. Saucony Cohesion 14
If you're looking for an inexpensive yet high-quality option, the Saucony Cohesion 14 will not disappoint you. They are equipped with VersaFoam cushioning technology that's sure to minimize all the pressure you may experience on your feet and legs while maintaining a neutral position that allows you to wear them all day long without feeling tired. 
Still, you must remember that their memory foam isn't as durable as other men shoes for standing all day on this list, which may be a downside for some people. 
16. Florsheim Norwalk Plain Toe Lace-Up Boots
Classic options such as the Florsheim Norwalk will never be out of style, especially considering its fantastic features, such as their fully cushioned footbed with Flexsole technology. These shoes are also pretty easy to take on and off, so you won't be struggling to get them off after a long day of work. 
The best part is that they're stylish enough for you to wear them to work as well as to a night out. 
17. Sorel Emelie Chelsea Waterproof Ankle Boots
If you're looking for stylish shoes for standing all day that also provide ankle support, the Sorel Emelie Chelsea are the ones for you. They protect you against all types of weather by offering a warmth-sealed extra cushion, which is sure to keep your feet warm no matter what. 
These shoes also feature a removable memory foam that adapts to your feet and provides a visually appealing look that's hard to find among orthopedic shoes. 
18. Keen Targhee III Waterproof Hiking Shoes
The Keen Targhee III is the newest shoe version of this brand, and they're sure to provide complete protection against all kinds of weather while also being entirely breathable. They're also specially treated to eliminate all sorts of odor, and you can buy them in several versions depending on your specific needs and style preferences.
These shoes are definitely made for people who need all-terrain soles and a high-traction grip to ensure complete stability no matter where they are and relieve sore feet.
19. Crocs Brooklyn Medium Wedge Shoes
This is another good pair of work shoes for standing all day. Adding a bit of height doesn't mean you need to compromise your comfort, which is why we added these shoes to the list. They feature a slight heel that looks fantastic without rubbing or digging into your skin. Its anatomical support will offer the best cushioning you'll experience in platform heels, giving you a fantastic standing experience all day at events or at the office. 
20. LifeStride Suki Shoes
Some jobs demand you to wear heels, but that doesn't mean you need to be uncomfortable 24/7. In those cases, you can use the stylish LifeStride Suki shoes for standing all day, which feature an asymmetrical strap, flexible soles, and soft cushioning to prevent the annoying pinching and blisters women usually suffer when wearing heels for a long time. 
Other Solutions to Be Comfortable When Standing for Long Hours
If you've been wearing ergonomic shoes for some time now and still experience pain and strain on your legs, you can try out some of the following solutions that are sure to help ease your leg pain and make your working days much more enjoyable. 
1. Autonomous Adjustable Standing Desks
Many people wonder whether standing is better than sitting, but a fantastic way of avoiding feeling pain in your feet and legs is by getting one of our incredible standing desks. They allow you to remain active throughout your day by changing from a sitting to a standing position whenever you feel like it.
This prevents office workers from remaining stagnant throughout the day and encourages an appropriate blood flow. You can also use the programmable settings to easily switch from one position to another without hassle.
2. Autonomous Anti-fatigue Mat
You can also add our fantastic anti-fatigue mat to your office setup, as it encourages micro-movements that ensure to reduce the fatigue or strain in your legs. It features a gentle two-inch recline, and it is suitable for all types of people, as it can stand up to 330 pounds of weight.
3. Autonomous Flow Board
If you want to enhance your productivity and activate your core muscle while standing, the Autonomous Flow Board is the best option for you. Its muscle memory stimulates micro-movements while sitting or standing, enhancing your blood flow and preventing cramping.
Bottom Line
Standing all day at work can have terrible consequences for your health, but after reading this simple shopping guide, you know everything you need to do to ensure your blood flow and joints are as healthy as possible.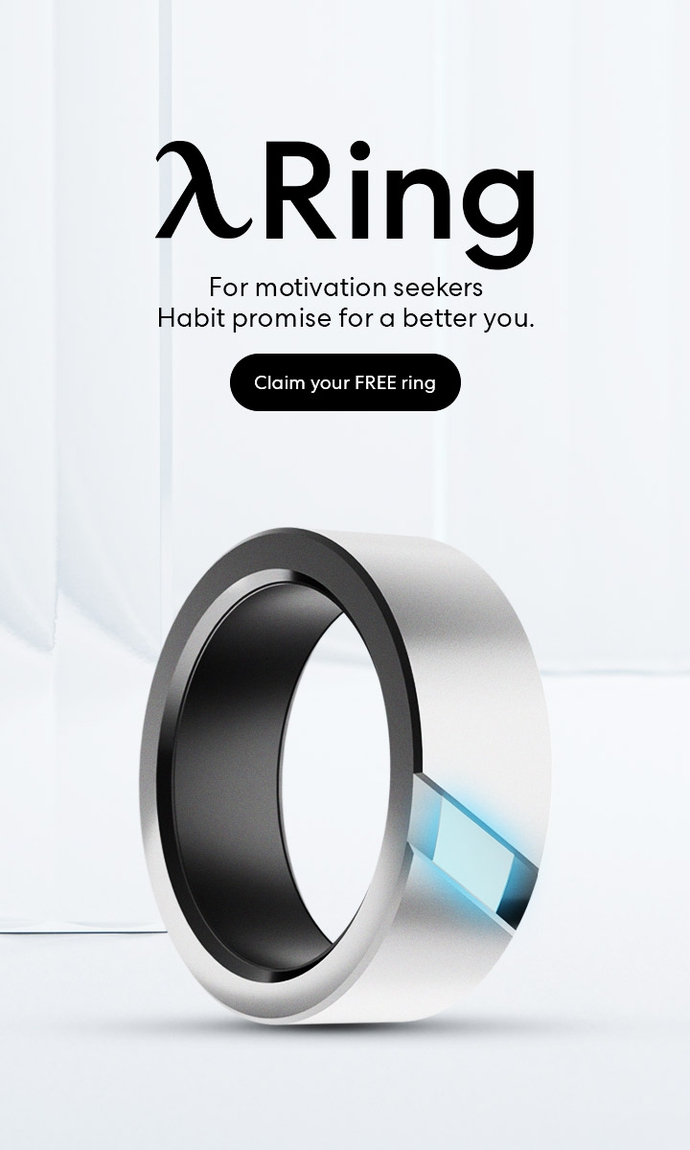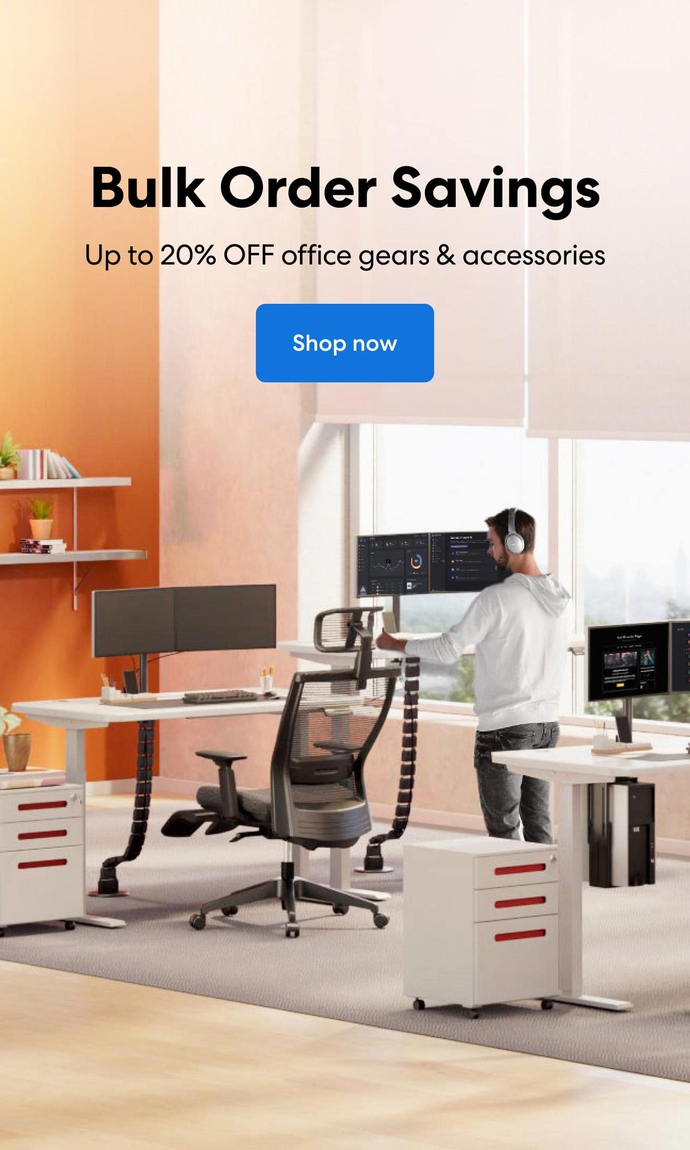 Subcribe newsletter and get $100 OFF.
Receive product updates, special offers, ergo tips, and inspiration form our team.