For generations, many cultures and countries have seen people sitting on the ground for prayers, meetings, social get-togethers, and more, with backless seating. In most cases, sitting without back support was always intended to be good as one would keep his/her back erect. Do note that the situations mentioned were for a short duration and not for an entire day.
As people start working on computers for extended working hours, they miss keeping themselves healthy.  Slouching spines, not taking regular breaks, working fixed to their desks, people have developed various health concerns from lower backaches, neck pains, stiff body, and more.  Doctors have ascribed these to poor sitting postures, primarily.
The UCLA Health lists the importance of sitting correctly with back support for reducing and minimizing health issues that arise. 
Let's see the pros and cons of sitting on a chair without back support.
Pros and Cons of Sitting without a Back Support
It is said that sitting without a backrest makes you highly alert as you don't slouch. Your blood flow improves, and your internal organs are aligned for effective working. Surely there are benefits.
On the cons side, sitting on a chair without back support can give you backache as your shoulders do the heavy weightlifting as you click away on your system. The human mind and body get tired of this posture, and it needs back support that is best provided by chairs.  Without back support, apart from aches and sprains, you can harm your spine, back and cause deeper medical concerns. Remembering a lot also depends on the kind of work you are doing while sitting down.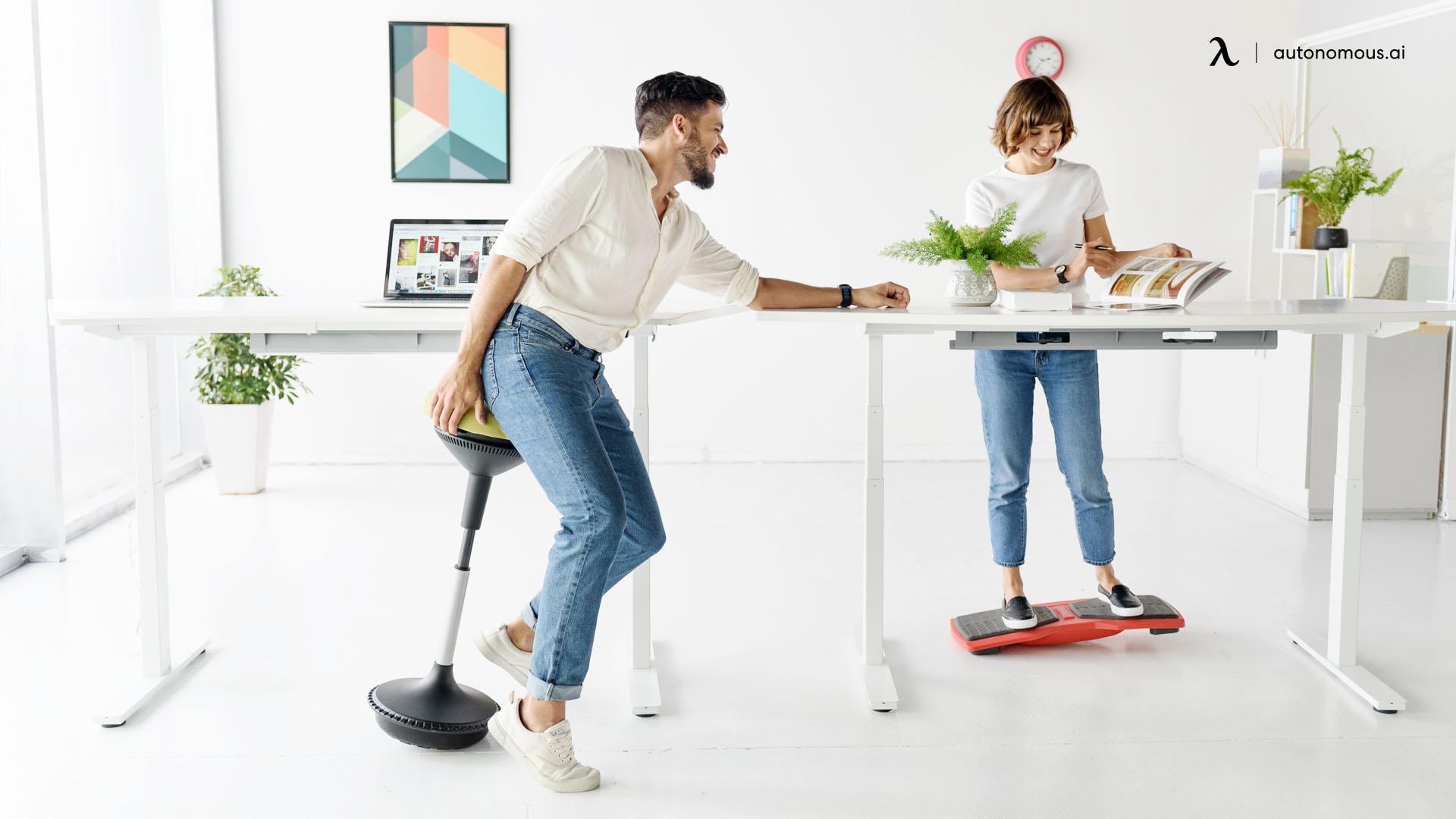 So, sitting on a chair without back support has its pros and cons, while cons far outweigh the pros.
Ergonomics & Back Support
In a layman's language, ergonomics is the science of using correct postures when sitting, standing, lifting, pushing. The Occupational Safety and Health Administration guidelines, USA, recommend that you use back support when working at a computer workstation. 
There are two parts to ergonomics; firstly, it is about getting an ergonomically designed chair to sit on. Secondly, even if you get an ergonomically designed chair, if you don't use it with the correct sitting posture (refer to OSHA guidelines above), it is of little value to you.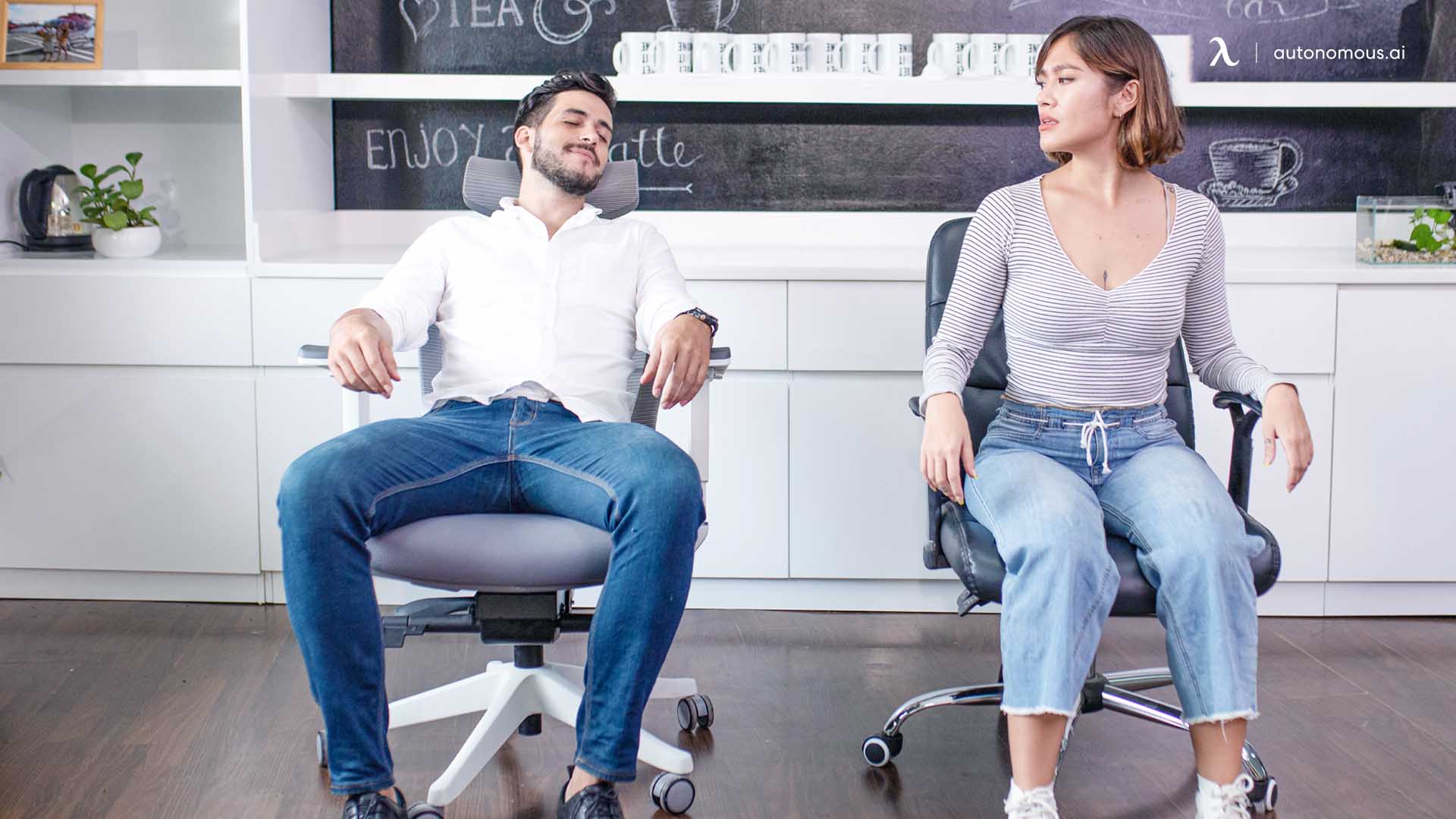 So what is an ergonomic office chair?
Ergonomic chairs are designed with unique principles that offer you high convenience. An ergonomic chair with back support is designed for your comfort as you work for long hours. With users having different body shapes, each person needs chairs specifically designed to support their back, arms, neck & head to avoid any health concerns. 
What does that mean to you?  Chairs are not merely a place to sit to finish work. To buy an office chair that meets ergonomic design gets you high adjustability of all features. Why? Because the next user could be different from you!  These chairs offer you adjustments for seat height, seat backrest, lumbar support, footrests, headrests, seat pan tilt, and more.  With all these adjustments, you can ensure you are sitting in the right posture when sitting and working, when you need to lean forward or when you are reclining. What is the primary aim? Your well-being! With these chairs, you may not be afraid of the strains you face when sitting on a chair without back support.
So which one is the best – a high back or a low back chair?
Mid-back Vs. Low-back Chairs
This question of a mid-back vs high-back chair is an important consideration for you. While you may have your preferences, it is strongly recommended that you consider a mid-back chair when working on computers.  Why? Because a mid-back ergonomic chair supports your upper and lower back to avoid health concerns. The natural S-shape of your spine is well maintained with strong lumbar support for your lower back; the upper backrest is designed to give rest to your shoulders as you recline or sit erect to finish work.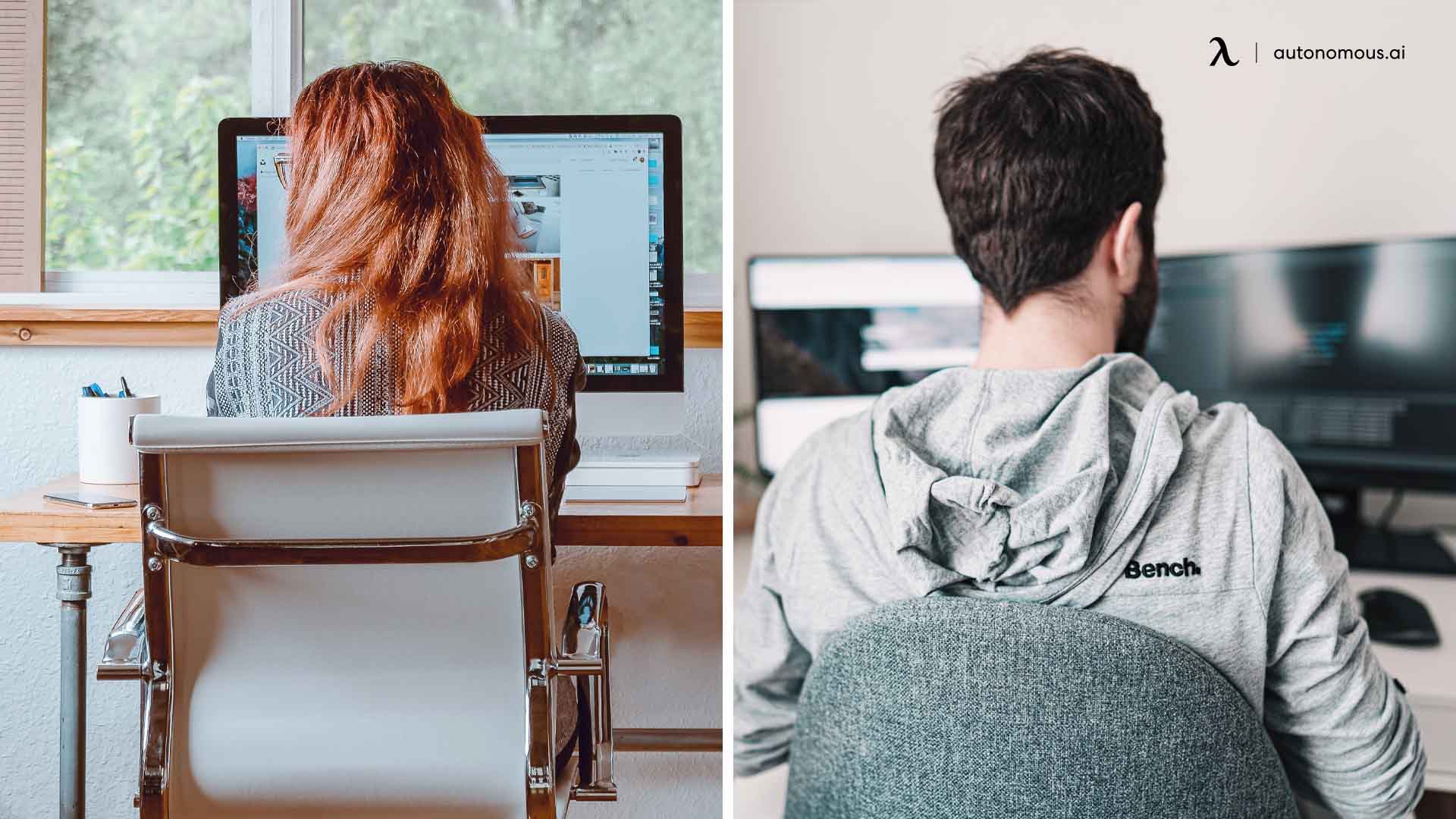 Read more on an office chair for a long hour sitting for your well-being!
Low back chairs are effective when you just want to rest for a few minutes; you need easier access getting in or out of your chair, or perhaps you are socializing at a party.
With a mid-back chair, your decision to manage your health cannot go wrong!
Best Office Ergonomic Chair with a Back Support
Our recommendation goes out to the best in the class and avoids the strains when sitting on a chair without back support, ErgoChair Pro.  This ergonomically designed office chair is one of the fines that gives you strong and adjustable lumbar support for your back.  You can adjust the backrest to a twenty-two-degree angle for your comfort. You can maintain any angle with a lock-in in any one of the five different positions.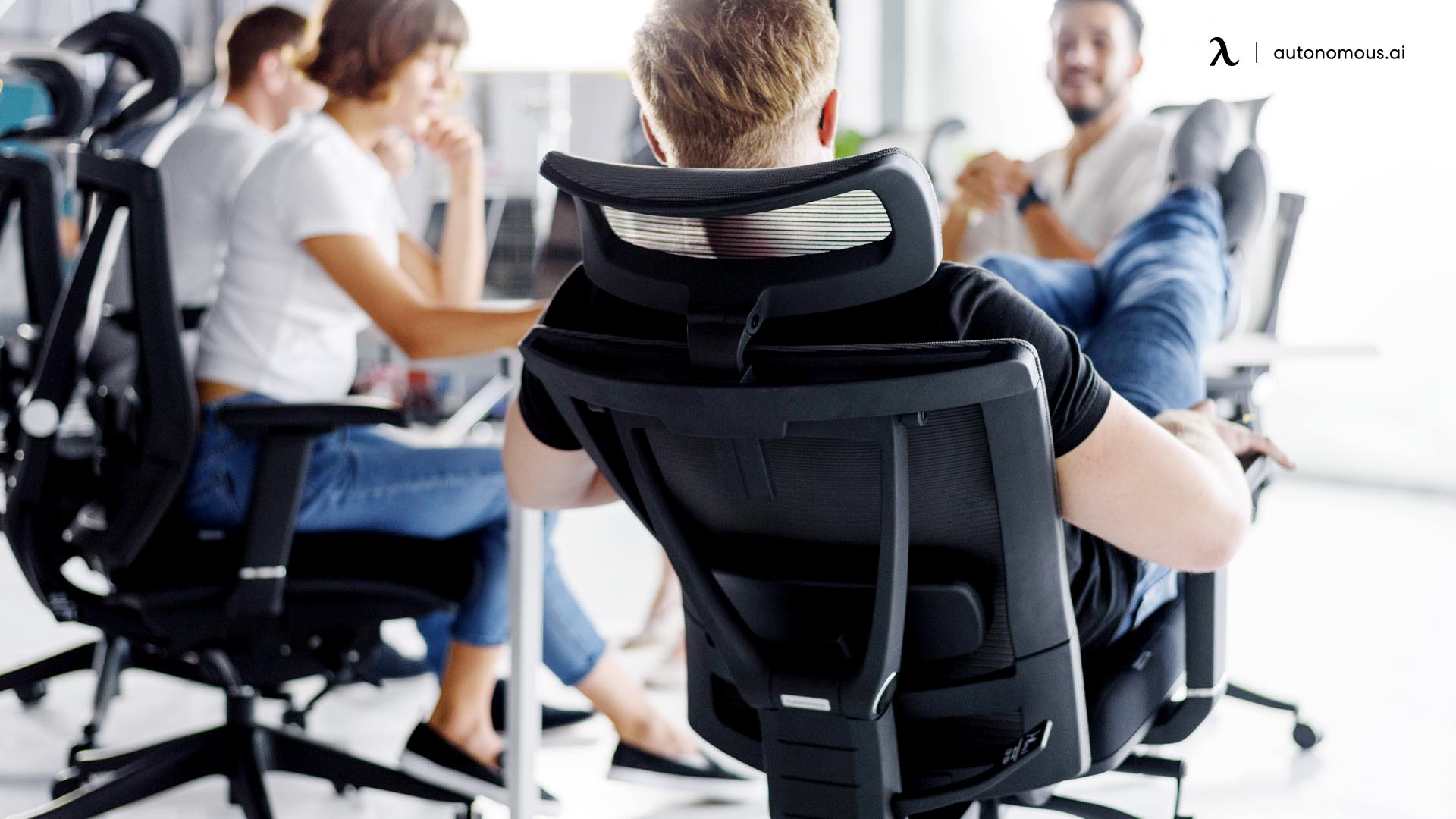 This sleek and elegant office chair is a strong balance of function and form. Functionally, it offers you a choice to adjust your backrest, armrests, height, and seat tilt (forward/ backward) for your comfort. You can access any area of your ergonomic workspace with the strong casters that take you on a roll!
The seat and the backrest are plush looking with the mesh cloth. The fine mesh allows your skin to breathe as you sit and work for long hours. With a wide choice of six different colors to suit your office décor, you cannot get anything better than ErgoChair Pro! 
Summary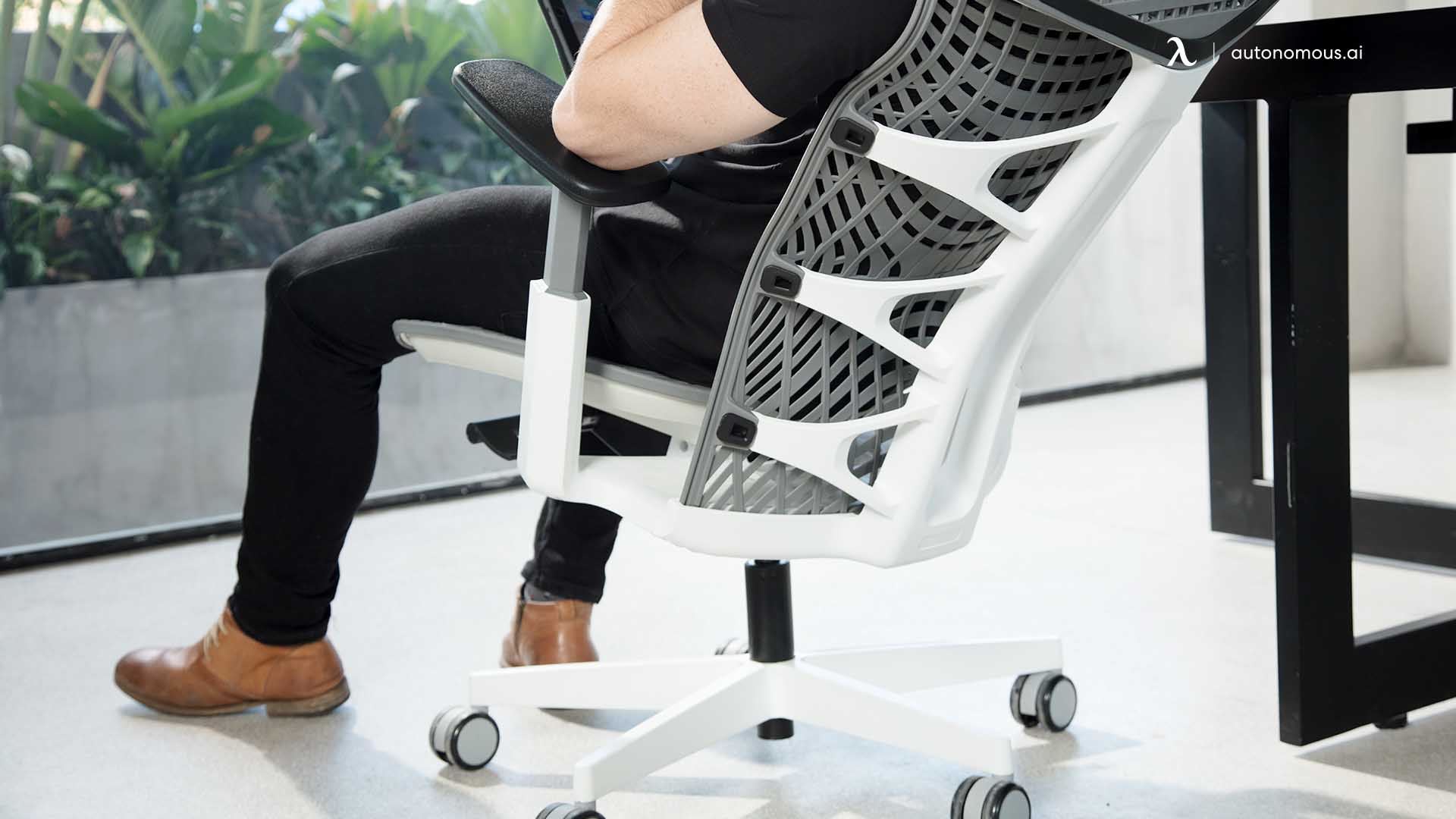 To wrap up, the ErgoChair Pro is your best solution for a chair with the best ergonomic design that takes care of your health first!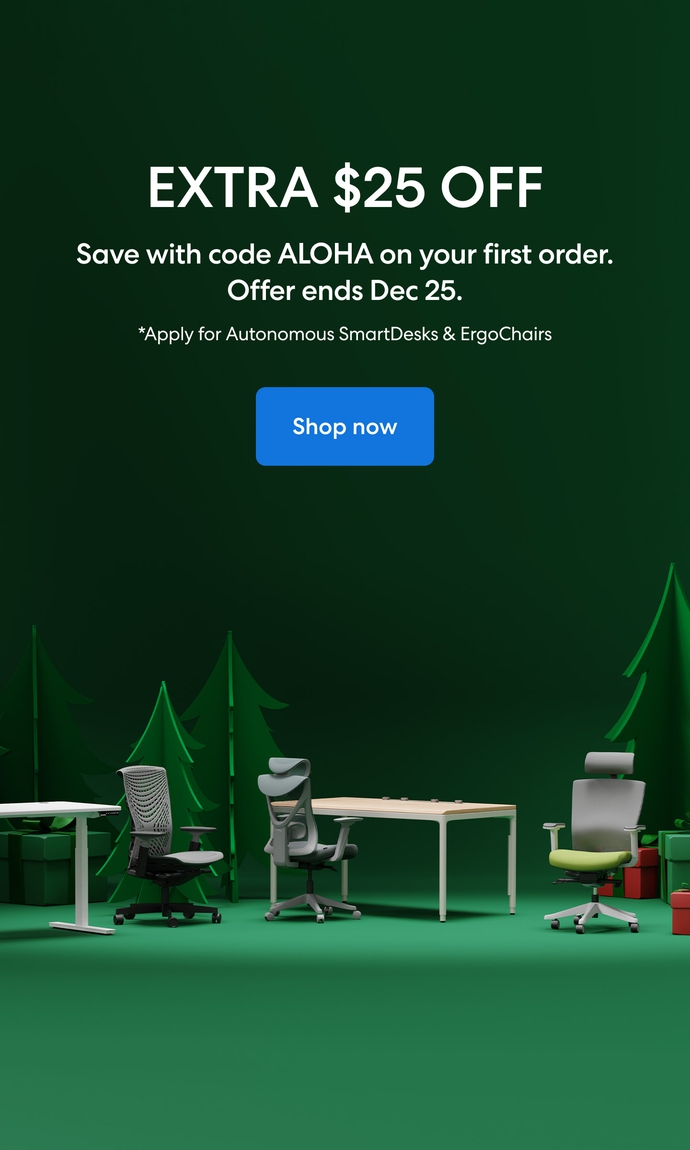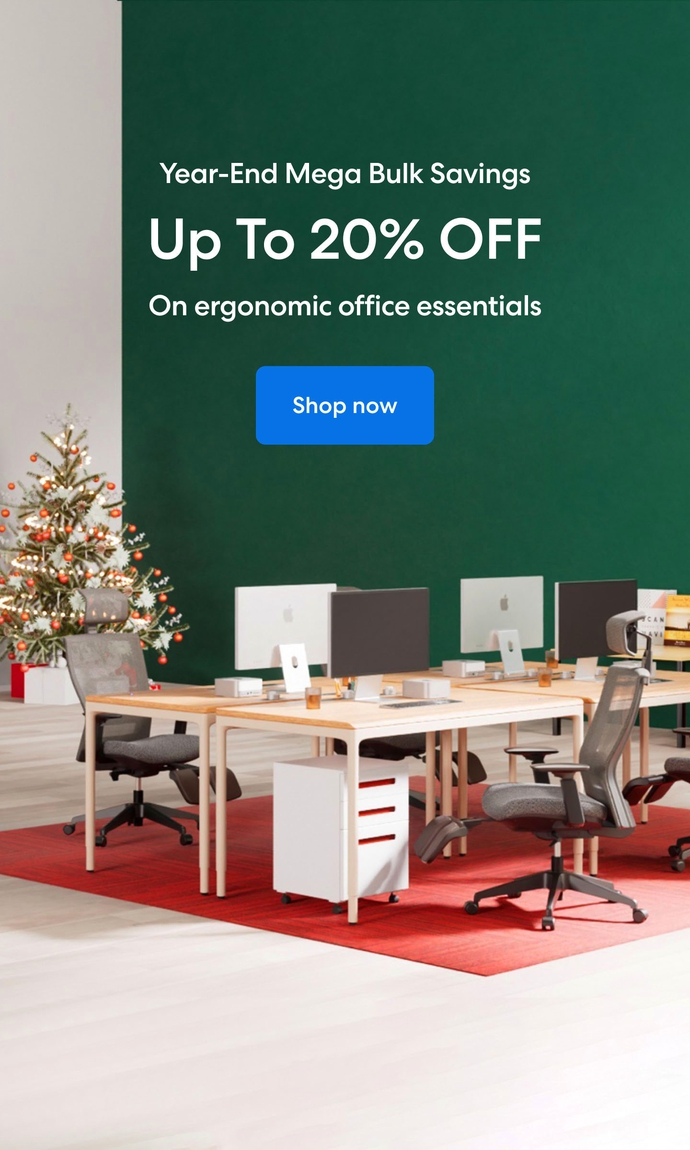 Subcribe newsletter and get $100 OFF.
Receive product updates, special offers, ergo tips, and inspiration form our team.