Latest Updates
The Best Black Friday Office Supplies and Accessories Deals of 2023

Autonomous
|
Oct 28, 2023
1,012 Views
If you're honest with yourself, you can recognize the fact that you're probably not too eager to spend money on office supplies. Knowing that many people think this way, we took it upon ourselves to find the best deals for this Black Friday that office supplies manufacturers are offering.  
Do you want to know where to buy office supplies online? Here are a few good options.  
1. Autonomous Filing Cabinet – On Sale up to 20% OFF
The old meets the new with this file cabinet from Autonomous. It's a steel filing cabinet that will provide the durability you're looking for out of this type of office equipment. Also, it's a bit less heavy and bulky than many of the traditional steel cabinets on the market. 
This cabinet is part of the brand's deals on office accessories for Black Friday. That means these models are going for around 200 dollars on the company's site. If you're not too familiar with how much steel cabinets cost, it's a pretty decent deal across the board. 
However, if there's anything that some people may not like about this model, it's probably the size. These cabinets are a bit more compact compared to some of the traditional options out there. They are built to fulfill the needs of a more modern office space. 
A law firm that needs to stick large binders in their cabinets may not benefit too much from this option, for example. Most offices, though, will love the price tag, the multiple colors they come in, and the fact that they'll be reasonably durable.
2. Lamp Depot RGB Corner Lamp: Remote Control & 300+ Lighting Effects - On Sale up to 70% OFF 
People with limited office space can really benefit from this Lamp Depot corner lamp. These lamps can stand in a corner or at the foot of an office desk and provide decent lighting. They are meant to light up in a multitude of colors.  
The colors these lamps light up in are a great idea for some people, but others would love a traditional white option. If you didn't know any better, the product looks more like a microphone stand than a lamp. That design can help it be a true asset in minimalist homes and office spaces, though. 
You can control the different colors with a remote control. Some people may not be keen on allowing the lamp to run through the rainbow of colors it offers. Currently on sale for around 62 dollars, this can be a good option for busy office spaces and even some small apartments.
3. Mount-It! Under Desk CPU Holder - On Sale up to 70% OFF
Many professionals who use powerful computers for their daily activities will find this CPU holder to be a true blessing. Obviously, this is a product that not everyone will get excited about. Newer computer models don't have large CPUs and, therefore, would not benefit from this product. 
The wall mount capabilities are one of those elements that can allow people in smaller office spaces to get the most out of the available room. Even if there's enough space to set the CPU on the ground, this gadget can help ensure that there aren't a ton of cords just running aimlessly through the office.  
Speaking of the best Black Friday deals on office supplies, this holder is selling for only 30 dollars. The only thing that worried us was a failed installation. These holders can be mounted on the wall or under a desk. If you don't make sure the screws are tight enough, the CPU can take a fall.
4. Autonomous Monitor Arm - On Sale up to 20% OFF 
This monitor arm is one of those interesting Black Friday deals for office accessories we found. Many people could be looking for a way to adjust the monitors within their office space to promote better workflow. The problem is they may not be able to justify the expense.
With this product currently on sale for under 100 dollars, it may be easier to justify the expense now. The arm can be set up on most desks without too much trouble to then attach it to the back of any monitor. Once everything is fully set up, you can move your computer monitor around with ease.
There are plenty of workers who can benefit from having an adjustable monitor on their desk. It's an asset that people who work with multiple monitors simultaneously will really appreciate. In fact, the arm could be a cost saver in some instances because you won't have to purchase a new computer monitor.
5. 6Blu 40W Fast Charger: Dual Port Fast Charging - On Sale up to 70% OFF 
You could say that a dual charger is one of the most important desk accessories that no one talks about. It works great for people who don't have too many available sockets to connect different chargers near their computers. It's on sale for 11 dollars, so if you're going to make another purchase, this can be a good add-on. 
This is another element that can help organize things around your desk. Many people are struggling these days with all of the different gadgets they may use for work or play within a home office space. 
If you're going to take advantage of a Black Friday sale on office supplies, adding this to the cart won't hurt much.
6. Autonomous Anti-Fatigue Mat - On Sale up to 20% OFF 
Do you really need to purchase an anti-fatigue mat? Many people who are just seeing this product for the first time may get the sense that this is a novelty option. There's actually plenty of method to this madness, though. 
People who work at sit-stand desks and who like to be standing most of the time will appreciate this mat. It allows you to not put as much direct pressure on your feet as you stand at your desk. One of the things that we enjoyed is the fact that the mat doesn't stick to the ground as easily. 
The problem with some of these mats is that moving them around becomes a hassle. If you put a chair over this particular option for a long time, it could ruin the whole purpose of the mat. It's currently on sale at around 80 dollars. At that price range, it becomes a much more justifiable purchase, just like the monitor arm.
7. Yaber ACE K1 Full HD Smart Projector - On Sale up to 50% OFF 
The projector is often the hero of business meetings, yet some companies still use really old equipment. What are the benefits of buying a new projector? Can you see tangible benefits with some of the more modern options?  
This Yaber ACE K1 option can project full HD images, which is something that many of the older versions could not do. It's also compatible with Wifi6 technology. All of this means that the images this gadget projects are much clearer than what people may have been accustomed to with older projectors. 
With a price of around 400 dollars, it's certainly an affordable upgrade for most businesses. The usual price on this product can go up to 800 dollars, so it's certainly one of the more favorable deals available. Connecting different devices, be it computers or even gaming consoles, to this projector won't be a major hassle.
8. The Office Oasis Dual Computer Monitor Stand - On Sale up to 20% OFF
This dual monitor stand provides a good platform for anyone who is trying to build a unique PC setup. It's wide and sturdy enough to handle two rather large monitors. 
Any stand will go as far as its legs can carry it. Well, this one features metal legs with a rubber grip at the bottom that, at least when new, provides good stability. 
There's also a bamboo dual monitor stand that's another version of this same model. The bamboo finish can be a nice touch for certain desks. However, the simple version of the product will still look good on others. That's a personal taste type of dilemma that may depend more on what you already own. 
With the current discount, this stand is priced at 86 dollars. The metal legs should be able to hold up for a decent amount of time. That makes this stand a good all-around option for people who are looking to set up two monitors on their desks with a sense of order that you may not get without these stands.
9. Mount-It! Cable Management Spine - On Sale up to 70% OFF 
One of the biggest challenges that people in a small office space face is cable management. There may be a few desks right next to each other with multiple computers side by side as well. If you want to keep cables away from each other, this spine is an interesting choice to do just that. 
The look it provides is something that's going to appeal to many people. This metallic-looking arm that would be perfect in a modern sci-fi movie fulfills a very simple task. The spine can adjust its height, so cables won't be out of place even in sit/stand desk options. 
With the Black Friday sale on office supplies deals, the price for this product is around 32 dollars. It's meant to be much more durable than some of the simple cable management options that, in many cases, are glorified rubber bands. The price tag may seem a bit steep still, but the product can certainly benefit companies who have very cramped office spaces.
10. Lamp Depot Anti-Gravity Humidifier - On Sale up to 70% OFF
Is this Black Friday air purifier deal worth it? Humidifiers are one of the best ways to clear up that musty air scent. That can be a very common issue in certain workplaces. They can also help people who tend to deal with sore throats because of the air conditioner.  
There are two main things that we really liked about this humidifier. The first thing that caught our attention was the fact that it's a rather quiet option. You're going to hear it starting up in the first few minutes, but it really doesn't bother anyone after that. 
With 500ml of water, you get 18 working hours. That's one of the longest life spans that you'll probably find, especially when you consider that this is a much smaller product compared to other options on the market. Those two features make this product worth another look. 
If there's a potential downside to this humidifier, it may be the price tag. It's currently going for a bit under 100 dollars. That's not necessarily too expensive for the market, but it may be more than what some people are willing to pay for a product like this.
11. Deltahub Keyboard Wrist Rest - On Sale up to 30% OFF 
If you can't see the benefit of this product, then maybe you need to work behind a desk and on a keyboard all day for a few more years. Wrist injuries to office workers are becoming a bigger issue than many people may realize.
Our biggest question coming in, though, was whether or not this wrist rest would be able to provide tangible benefits. Those are going to be evident only in the long run. If you're someone who is currently dealing with wrist issues, it could be a good product to look into.
On the current deal, this gadget is priced at 50 dollars. Is that a good deal for a pair of silicon pads? The product is simple, but for those that it can truly help, it's going to be more than worth the price tag.
12. The Office Oasis Magnetic Desk Organizer - On Sale up to 10% OFF 
You can't go wrong with a simple desk organizer. This is by no means the most technologically advanced product on the list so far. It does prove, though, that if something works, you don't need to fix it. 
This organizer can sit at the top of anyone's desk, and that person can decide what they want to put in the different slots that are available. It features magnets to stick to most desks. 
The different color options also deserve a mention since they make this organizer compatible with different types of desks.      
On the current deal, this organizer goes for around 35 dollars. It can even serve as an interesting gift for the end-of-the-year party. Many people will truly enjoy the benefits that this product provides, even if it's a bit of a novelty option.
To wrap it up, Black Friday presents an excellent opportunity to stock up on essential office supplies and accessories at unbeatable prices. Whether you're setting up a home office, refreshing your workspace, or simply restocking your supplies, these deals offer tremendous value. With a wide selection of products available, you can find everything you need to enhance productivity and organization. Don't miss out on these Black Friday office supplies and accessories deals if you're looking to save money while upgrading your workspace. Get ready to work smarter and more efficiently with these fantastic deals!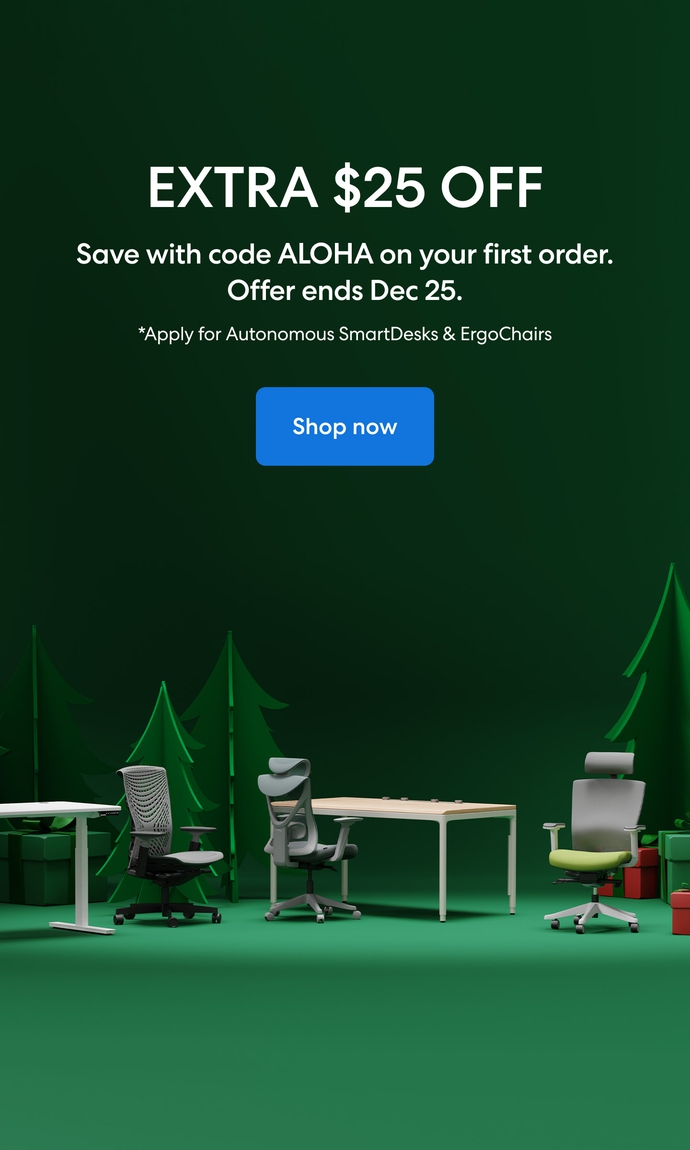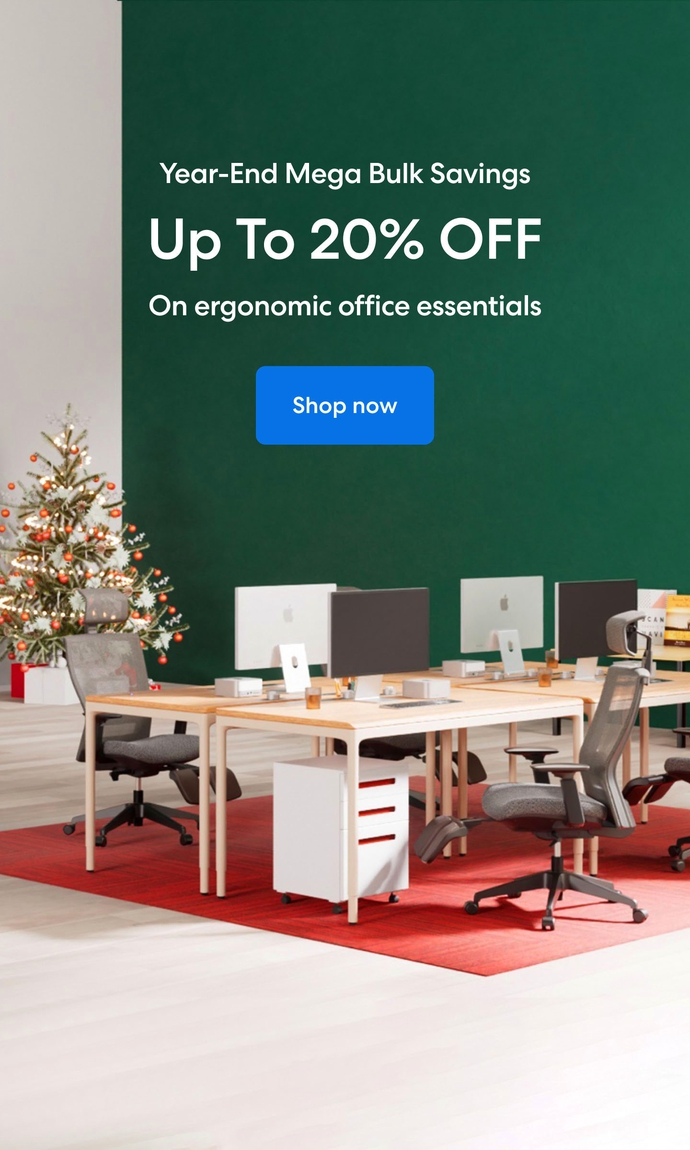 Subcribe newsletter and get $100 OFF.
Receive product updates, special offers, ergo tips, and inspiration form our team.