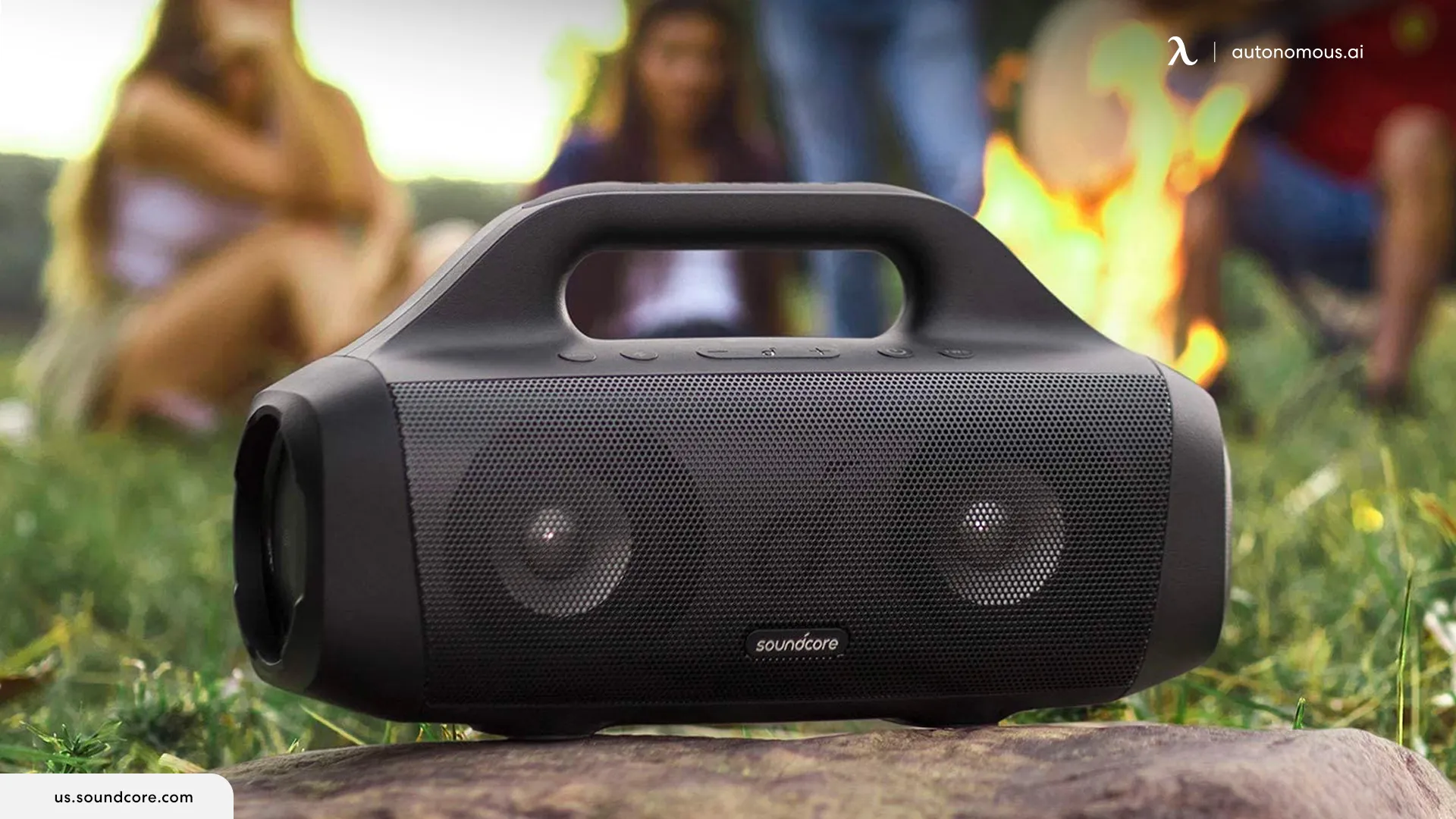 Latest Updates
The Best Black Friday Speaker Deals of 2023 - Don't Miss Out!

Autonomous
|
Nov 7, 2023
1,291 Views
This economic slowdown has affected a lot of people, so we have to be careful how we spend every dollar. However, if you take advantage of a great online sale, such as the Black Friday speaker deals that Autonomous is offering, you could make the most of your limited budget. 
Many people are becoming more health-conscious when it comes to their furniture choices. That means it is now common to find a standing desk and ergonomic chair combo in most offices. 
If that is you, you might now be thinking of getting a few gaming setup accessories to go along with your new furniture. A Bluetooth speaker might be the perfect addition. 
However, with so many Bluetooth updates being rolled out every month, it is hard to keep up with the latest technology. This article will help you choose the best Bluetooth speaker deals for 2023. 
Is Black Friday a Good Time to Buy Tech Products, Such As Speakers?
Getting a Black Friday gaming desk and wireless speaker might be the best decision you can make in 2023. The prices you will come across are likely to be mouth-watering.
Bluetooth wireless technology has come a long way in the last few years. It is now a must-have for any modern office. 
However, Bluetooth accessories can be expensive, which is why getting them on Black Friday is a smart move. You will still get the speakers you wanted at a fraction of the original cost.
Black Friday Speaker Deals on Autonomous
This Black Friday, elevate your audio experience with Autonomous Speaker Deals, featuring savings of up to $180 OFF and complimentary Free Shipping.
Immerse yourself in the world of premium sound quality as you explore a range of cutting-edge speakers designed to enhance your audiovisual space. Don't miss out on this exclusive Black Friday Deals on Bluetooth Speakers to bring superior audio performance into your home or office while enjoying significant savings.
Act now to secure your preferred speakers at these unbeatable discounts and treat yourself to the gift of exceptional sound this Black Friday.
The Eight Best Black Friday Speakers With Awesome Deals in 2023
If you are finding it hard to pick the best option because of the many Bluetooth speaker Black Friday deals available, you have come to the right place. The following are eight great Bluetooth speakers that will also offer you awesome value for money this Black Friday: 
1. GravaStar Supernova Bluetooth Speaker
Our hunt for awesome Black Friday Bluetooth speaker deals led us to Autonomous. Here, we found the awesome GravaStar Supernova Bluetooth Speaker that simply blew us away. 
If you are looking for the best Black Friday speaker deals, you have found one.
Features 
The GravaStar Supernova is leading the way in Bluetooth technology by being the first-of-its-kind speaker that comes with a lantern. If you want to go beyond simply listening to music and completely immerse yourself in the sound, its combination of sound quality and RGB lights will get you there. 
This speaker has 25W dual full-range speakers that produce excellent sound for seven hours straight, making it the perfect companion when you go outdoors. Even its easy-carry handles show you that this is the kind of speaker that was designed to come with you wherever you go. 
You can even pair two devices at the same time to enjoy the best stereo sound ever. If you want to get the party going, the GravaStar Supernova is the perfect choice.
2. Ampere Shower Power Pro: Wireless Bluetooth Speaker and LED Lights
Do you like singing in the shower? So do I! This is why I was on the lookout for the perfect water-powered portable speaker Black Friday sale in 2023. The Ampere Shower Power Pro caught my eye and is now at the top of my shopping list. 
Features 
Who would have ever thought that one day we could have a Bluetooth speaker that is powered by water running from the shower? This is exactly what the Ampere Shower Power Pro can do. With such awesome technology, we just had to try it out for ourselves. What we found was a very impressive speaker.
The Ampere Shower Power Pro will continue playing as long as the water is running. This is cutting-edge technology that many people will need to see to believe. If you want to impress your guests, this waterproof speaker with 360-degree lights is the way to do it. 
Even when the shower is off, this little beauty will keep playing for an amazing 16 hours. It is designed to fit on any shower head and will only take a minute to install. As a bonus, it is made from recycled plastic, so you know you will be doing your bit for the planet.
3. GravaStar Mars Pro Bluetooth Speaker
This is the second GravaStar Speaker we had the pleasure to test out, so this company must be doing something right, don't you think? 
After giving the GravaStar Mars Pro Bluetooth Speaker a go, we highly recommend it for anyone looking for a great Black Friday wireless speaker deal. 
Features 
The GravaStar Mars Pro is a futuristic Bluetooth speaker that looks like something straight out of a sci-fi movie. If you already have some gaming accessories or simply enjoy having technologically advanced accessories in your office, get your hands on this Bluetooth 5.0 speaker. 
It has an impressive 15-hour battery life that will keep the party going long after your friends have worn themselves out on the dance floor. The speaker also has three light modes and six RGB lights to help you set the perfect mood. 
If you are looking for a robust Bluetooth speaker, the GravaStar Mars Pro will not disappoint you. It is crafted from zinc alloy, meaning it will take a sledgehammer to dent this little speaker.
4. Anker SoundCore Mini 3
The Anker brand is well known for designing great speakers that produce awesome sound. Its SoundCore Bluetooth speaker is exactly what we expected from this reliable company. 
If you are looking for the best Black Friday Bluetooth speaker deals, look no further than the Anker SoundCore. Here's more information about it! 
Features 
When we plugged this little speaker in and switched it on, we were hit with a wave of astonishing sound that came out crystal clear no matter how high we turned up the volume. Also, the Anker SoundCore has a 24-hour battery life, meaning it will be the perfect companion on your next camping trip. 
To further prove it is a speaker meant for the outdoors, the Anker SoundCore is waterproof, so it will take more than a few drops of rain to dampen the party mood. Even when placed in a wide open space, the powerful bass will still hit your eardrums.
5. Sony SRS-XE200 X
Each year, I always try to get my hands on some Sony products for my office, which is why these Black Friday speaker deals caught my eye. The Sony SRS-XE200 X has been on my shopping list for a while now, and this month, I will finally get my hands on it. 
Features 
What we loved most about the SRS-XE200 X was the portability. Its combination of a lightweight design and easy-to-carry strap make it the perfect option for hiking or a trip to the beach. 
It is waterproof, so you do not have to run for cover at the first sign of rain. The SRS-XE200 X has a set of powerful speakers that produce deep bass and crisp sound even in high-volume settings. 
One of the things we always look at is the battery life. When we tested the SRS-XE200 X, this powerful speaker kept on playing for 16 hours before giving up. Recharging it is also very quick, so in a very short time, you will be able to restart the party.
6. JBL Clip 3
If you are looking for the best Bluetooth speaker with a microphone, JBL's Clip 3 might be the ideal option this Black Friday. 
Features
The 70 years of experience that JBL has in the sound industry is clear when you look at the sleek and efficient design of the JBL Clip 3. Made specifically for streamers, this Bluetooth speaker comes with noise-canceling features that will allow you to stream high-quality sounds from your computer. 
JBL proves that dynamite comes in small packages. The sound that this little speaker produces is unbelievable considering its small size. It was made for maximum portability without compromising on the sound quality. Also, it can go on playing for up to 10 hours before you need to consider a recharge.
7. Soundcore Flare 2
We combed through a lot of Bluetooth speaker Black Friday deals, but the SoundCore Flare 2 is one of the most memorable speakers of the bunch. Its striking looks are certainly a bonus, but this speaker has a lot more to offer. 
Features
Once we got over the great design of the SoundCore Flare 2, we decided to try out some of its features. Sound quality is the most important, and in that category, the SoundCore Flare 2 certainly delivered. Its 360-degree immersive sound was enough to fill up our large testing area. 
The SoundCore Flare 2 comes with PartyCast technology that allows you to sync up to 100 speakers to the same device. That means no matter how big the room is, with enough SoundCore Flare 2 speakers, you will soon have everyone on their feet. 
This speaker is also waterproof to the point that it can withstand being fully immersed in water. Even if you drop your SoundCore Flare 2 in the pool, you can simply fish it out, dry it off, and continue playing as if nothing happened. 
The SoundCore Flare 2 gives you up to 12 hours of battery life per charge. If it runs flat, all you will need is less than four hours to get the battery full and ready to go again.
8. Sonos Move
If you want to buy a good-quality computer speaker, Black Friday might be the best day to go shopping. You will find great products being sold at low prices, such as the Sonos Move Bluetooth speaker. 
Features
Our favorite feature on the Sonos Move was the voice control option. It was a lot of fun to use Alexa to check the news, run searches, and so much more while speaking to it through the speaker's microphone. 
The Sonos Move is highly durable and weather-resistant. It also has a battery life of up to 11 hours. If you are looking for the perfect portable speaker to take on your picnic, the Sonos Move will get the job done. 
When we turned on the Sonos Move, we were surprised at the deep bass and clarity of its sound. This is how music was meant to be enjoyed. The Sonos Move makes it easy to get the party started anytime and anywhere.
Our Top Pick
If you want the best price for a computer speaker, Black Friday sales are the way to go. The Black Friday speaker deals at Autonomous, for example, are offering the GravaStar Supernova Bluetooth Speaker at 30% off! 
Out of all the Black Friday desk deals and speaker deals we came across, this is the one that stands out as a must-have for 2023.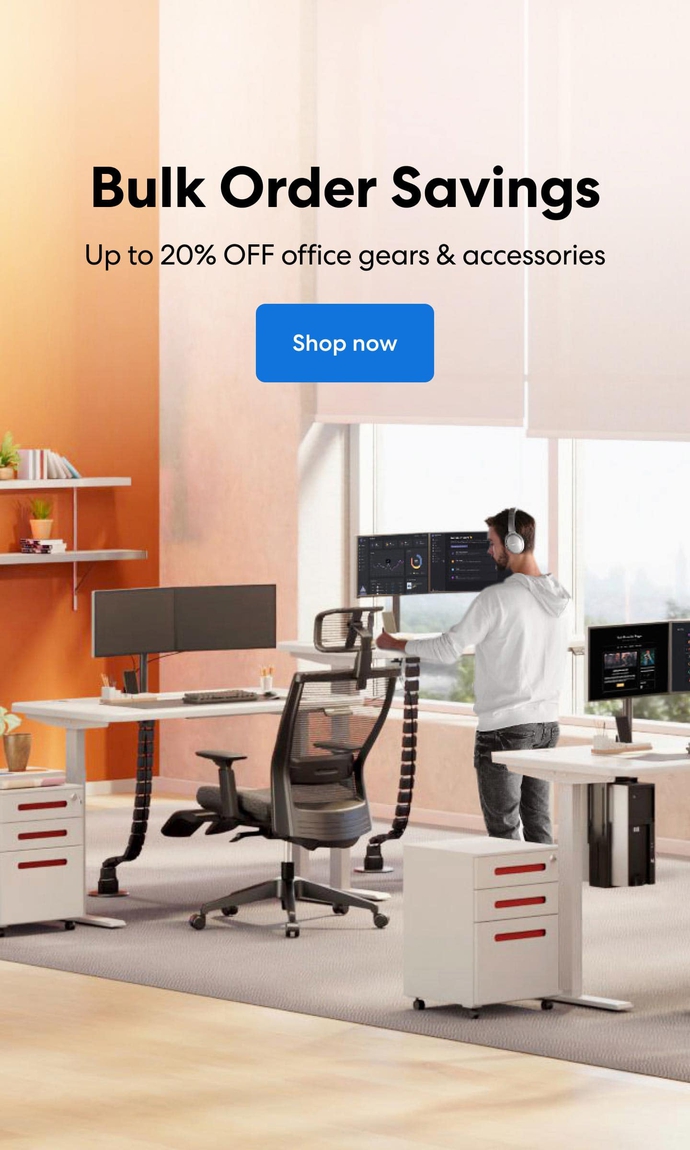 Subcribe newsletter and get $100 OFF.
Receive product updates, special offers, ergo tips, and inspiration form our team.