Workplace Inspiration
What is the Best Home Office Furniture for Designers' Needs?

Autonomous
|
Jun 25, 2021
1,895 Views
Pandemic has made most of us frustrated about work-life. While some loved the change to work from home, others have fretted over this sudden transition. Indeed, work from home is here to stay and make a successful and smooth transition to this new change in work methods; you must have a proper working setup.
Especially if you work in a field that demands a lot of dedication and focus, you cannot just compromise on the seating and comfort. There needs to be a separate dedicated corner to work in peace and get done with the approaching deadlines. A designer home office furniture is the tool to make your homework setup comfortable and more fun.
You can get an ergonomic office chair, pair it with a height-adjustable desk and get all these from a designer home office furniture collection. The great thing about setting up your own graphic designer office is that there are various products to choose from, and the market is saturated with designer home office furniture items.
How to Setup Home Office for Designer
Home Workstation setup doesn't require a lot of money if you spend and filter the products wisely. Depending on the space available and your budget, you can play around with various home office design ideas and choose the finest products or furniture items for you. Several tips help you choose the right modern home office furniture for the designer and allow you to make the most of each penny you spend.
Chairs
When it comes to chairs, ergonomic chairs are a must-have. Sure, it seems like a confusing investment considering the ambiguity involved. Still, even if you have to return to work, the ergonomic chair should be your go-to for all sitting activities other than work. Whether you are playing a video game or studying, or even looking for a place to sit other than the couch, an ergonomic chair is the best choice.
 And with the latest blend of ergonomics and research, the ergonomic chairs of today are even more comfortable than the couch. Here are some of the best ergonomic chairs for your home office setup in 2021.
ErgoChair Recline
ErgoChair Recline is a smart option not only considering the looks but also for comfort. It has active spinal support, a curved back for maximum posture, and a headrest for leaning back in your chair. The seat is cushioned with the right amount of foam, and the armrests are also adjustable for each individual's needs.
ErgoChair Recline has a reclinable mesh making it suitable to work for long hours, and the weight capacity of this product is 250 pounds which makes it suitable for long working hours.
Herman Miller
More than its simple looks, the Herman Miller chair is a go-to option for people needing comfort over anything. This chair is made with a straight yet comfortable posture with the mesh back giving maximum airflow. The design is simple and will look great in your home office setup. All the features of the Herman miller are adjustable to the best, thus making the entire crowd happy in a single go.
ErgoChair Pro
ErgoChair Pro has an adjustable backrest, armrest, headrest, and seat tilt. The smooth recline offers to lock in over five comfortable positions, and the weight capacity of this chair makes it durable for everyone. ErgoChair Pro is a modern-looking chair suitable as a designer home office furniture. 
Comhoma Office Chair
While there are many positive aspects of buying an expensive chair instead of a cheap one, paying a lot of money for a work chair doesn't seem like a wise choice, especially for a home office. For your option to save money but not damage your health or compromise on your posture in any way, the Comhoma office chair is an ideal pick.
The Comhoma office chair has a curved back, has a lumbar support and also a cushioned back. The chair also has a meshed back for maximum air ventilation. The height adjustment system makes this chair conform to each body's shape.
Desk
If you have considered working on the dining table or maybe even have found a perfect adjustable chair for the kitchen counter, then you might skip on the table. But having an ergonomic table for your work setup at home will offer you greater productivity and noticeable change inefficiency.
Standing desks are an integral part of a modern workplace and go well with ergonomic chairs. Many types of standing desks suit well in a modern workplace, and here are a few of our top picks.
Smart Desk Corner
SmartDesk Corner is an L-shaped desk that is perfect for a home office setup. The benefit of an L-shaped desk is that it is a perfect fit for designer home office furniture. The large surface area offers enough space for dual to triple monitor setup, which is common to observe for designers and programmers. Moreover, the smart desk corner is also height-adjustable, making it easy to switch between sitting and standing.
Uplift V2
In contrast to other standing desks, which can become unstable when completely stretched to their greatest heights, this office desk exudes quality and is rock-solid sturdy. Its motorized movement is smooth and silent, and it comes with a wide range of desktop size options and cable management capabilities. All of this is backed by a seven-year warranty that gives you peace of mind.
IKEA Linnmon Desk
Those looking for a sturdy desk with plenty of storage possibilities can go no further than IKEA. The IKEA Linnmon desk is available as a stand-alone piece or with one or two Alex drawer units beneath. If you want the most storage, a couple of drawer units at either end of the desk are the way to go.
Smart Desk Core
SmartDesk Core is a simple yet attractive work desk for modern workplaces. The desk comes in many colors and can go well with any theme. The height-adjustable feature is powered by a dual-motor system making the movement of the desk easier. This desk also offers four programmable settings that can be used with a single push of a button. The solid steel frame also gives a sturdy build and offers spacious working space.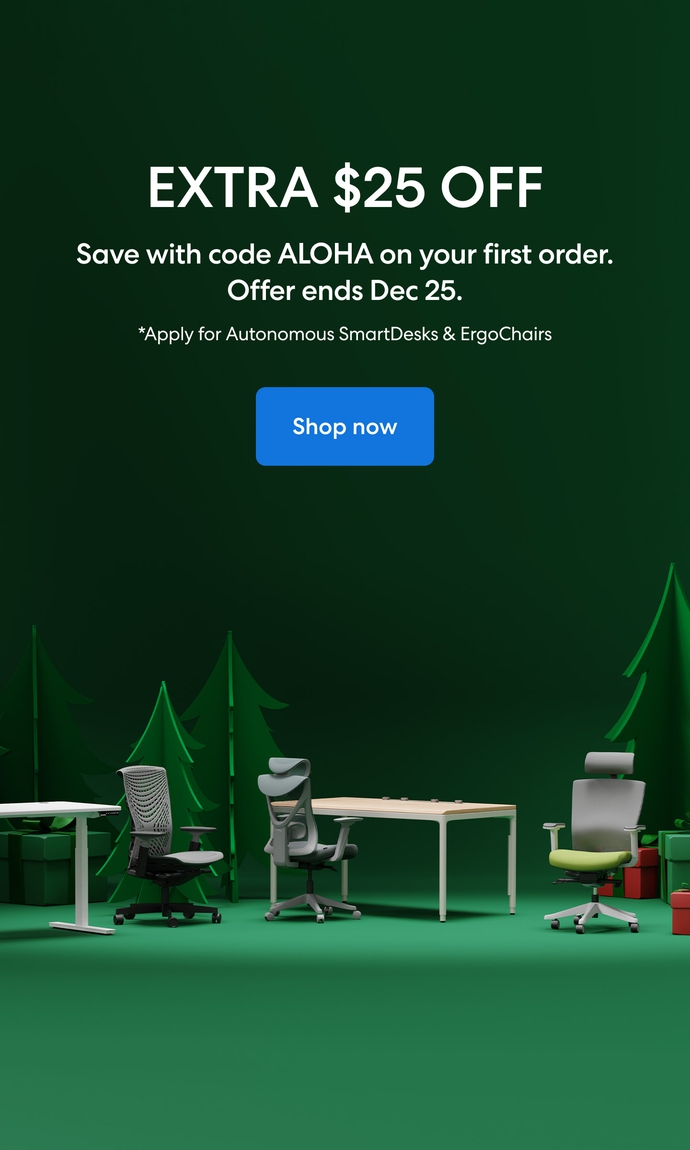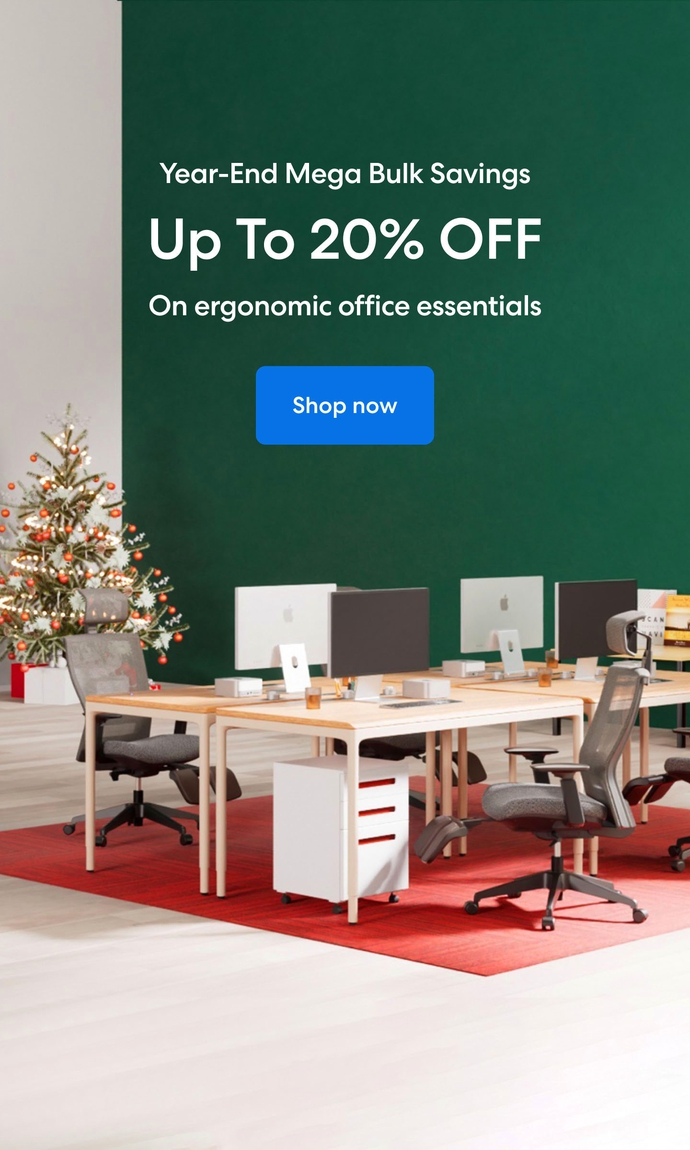 Subcribe newsletter and get $100 OFF.
Receive product updates, special offers, ergo tips, and inspiration form our team.