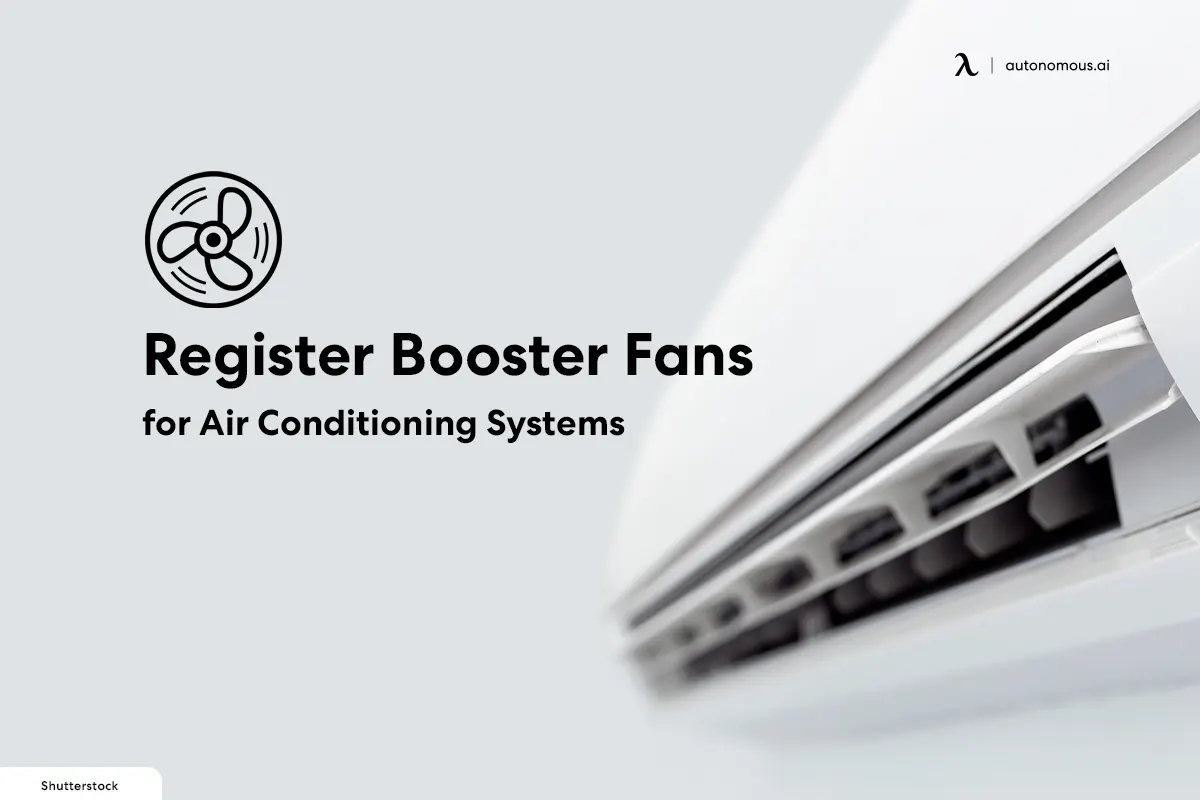 Smart Products
Top 10 Register Booster Fans for Air Conditioning Systems

David Wilson
|
Sep 27, 2022
8,360 Views
When someone is struggling with an air conditioning system that is not blowing enough air into a room, you might need a register booster fan. This solution will help you create enough airflow in your room, so you won't overheat. Also, it is essential for those working in an office with a PC. 
Many PC accessories out there will overheat, so sitting in a hot room will not help. Luckily, this booster fan for a vent is the right solution. To learn more about a register booster fan and the best ones to buy, continue reading below. 
What Is the Difference Between a Register Booster Fan and a Mid-Duct Fan?
A mid-duct fan can be an alternative for those who may not want a register booster fan. However, you should know that it is not tiny. This large fan will take up the entire width of the ductwork. They need to replace an entire section. It will need to be installed mid-way between the furnace and the problem room. 
You will need to ensure that the ducts are visible and easy to get to for this to work. Also, you will need a power outlet, or you will need to hardwire it to the furnace. An electrician should install this one. It may be quieter than a register booster fan, but it will cost you more to install. 
The 10 Best Booster Fans You Should Consider
Below are the top 10 booster fans for a vent that you should consider when purchasing one. These smart home appliances are perfect for those who need to have a cooler room. 
1. Smartcocoon Smart Vent 4X10 Register Booster
The Smart Vent 4X10 Register Booster by Smartcocoon is excellent for those who need to control the climate in their home. You can choose between one of four different operating modes, which gives you full customization. Also, it will sit under your existing vent grill while boosting the air, so no one will even see it is there. 
You can have an app on your phone, which is perfect for an air vent booster since it will be convenient to change the air circulation that you need. 
Pros
It goes under your current vent, making it easy to hide.
You can program it to work in sync with your thermostat.
It uses low voltage so that you can save on your utility bills.
There are four different operating modes to choose from. 
Cons
It only comes in one color.
There is only a one year warranty on it. 
2. AIRTAP Quiet Register Booster Fan by AC Infinity
This air vent booster will look perfect in your home office setup because it will ensure that the airflow from the main system goes throughout the room. The fan is known to be quiet, which will help it blend into any room without people noticing it. There is an LCD controller that you can use, and it will help you control the heating and cooling capabilities of the fan. 
The fan blades used in this register booster fan will deliver efficient airflow from the ductwork. All you need to do is plug it in and let it work. A complete kit comes with it, so you have a thermal probe, user manual, and everything you need to mount the fan. 
Pros
It is reliable.
It is simple to install.
You will find that it is quiet.
It will work efficiently. 
Cons
It isn't very durable.
There are tiny fans.
The thermostat may not be accurate. 
3. EZ8 Smart Register Booster Fan by Suncourt Equalizer
This booster fan for a vent is very user-friendly, which is why people will like installing it. You will be amazed at the powerful system that it uses to push the air through, but how it remains quiet throughout the operation. Even though it is easy to install, it might be challenging to mount for some people. 
Also, what is nice about this vent booster fan is that it can pump heated and cooler air through the vent so that you will have the ultimate comfort in your room. 
Pros
It is quiet.
The operating system is powerful.
You will find that it is simple and user-friendly.
It is lightweight. 
Cons
There might need to be some adjustments to the control.
It can be challenging to mount. 
4. 9004150 Automatic Register Booster Fan by Cyclone
This register booster fan is efficient and one of the best ones on the market. It has been made out of steel, making it durable, but it is also easy to mount. It will fit perfectly in a normal air vent, so you won't need to worry about the size. Also, it has a hidden built-in sensor that you can use during any season. 
The installation of this vent booster fan will be easy and fast. Moreover, the built-in fans will help guide the air into the center of the room, so you don't need to worry about the temperature. 
Pros
It is easy to install.
It operates well.
The construction is strong.
It is user-friendly. 
Cons
The controls are low-quality.
It doesn't put out that much air. 
5. Breeze 1000-0099 Baseboard Booster Fan by AirFlow
This air vent booster is perfect for those who need something that can be adjusted easily. You can change the setting on the system to anything you want. Also, it is ideal for lower floor and wall installations. It has three fan speeds, meaning you should find one that will do what you want it to. 
A register booster fan that is quiet, durable, and efficient is perfect for either the house or the office. You won't have any issues with it working with your current system. A thermostat comes with it, so you can check on what it's doing. 
Pros 
It is quiet.
It is light and portable.
The installation will take no time.
There are three fan speeds. 
Cons 
The plastic construction might be too thin.
It needs to be cut into the baseboards for proper installation.
6. RB10 Register Booster Fan by Tjernlund
A register booster fan that is perfect for the home and office is this one by Tjernlund. It has a flexible design, making it convenient for people worried about installing it incorrectly. 
This air vent booster can be painted and comes with a six-foot power cord. Your poor airflow will improve with the system that has been put in place. It is also quiet, and it can run continuously without breaking. There is a convenient on/off button that people can press just in case. 
Pros
It is lightweight and portable.
The installation will be a breeze.
It is simple and user-friendly.
The design is excellent. 
Cons
7. AC Infinity AIRTITAN T7
A register fan booster by AC Infinity has been made by a company that focuses on this technology. It will help control the temperature in your room with the customizable fan speeds that come with it. The steel mounting frame is sturdy and can be placed anywhere, making it perfect for those who need a solution immediately. 
This booster fan for a vent is quiet, meaning you won't hear it when it's on. Also, it has alarms available, like fan failure alerts, backup memory, and eco mode. 
Pros
It is fully programmable.
It comes with alarms.
It is quiet. 
Cons
Some people might find it hard to install.
It might be considered expensive. 
8. Flair Smart Vent
A register booster fan that can be paired with Alexa might be what you want. You won't have hot or cold rooms anymore because this will ensure that the room you're trying to control will have the right temperature. It comes with rugged steel construction, so it is durable. 
This booster fan for a vent can be controlled by a mobile app, making it easy for people to ensure that their room is the temperature they want. Also, people can set schedules for it to come on, so they can plan. 
Pros
It works with Alexa.
It has a rugged steel construction.
The battery will have it running for a long time. 
Cons
It only comes in white.
It uses a battery source. 
9. Abestorm Ventilation Fan
This is one of the more expensive options, but it is still an air vent booster that people will enjoy. It is durable, making it perfect for those who want to keep their space cool. The fan is also quiet so that you won't hear the annoying sounds of the motors. 
It is a register fan booster that is easy to operate, so you won't need to worry about pressing too many buttons. Everyone who buys it will be pleased with this purchase. 
Pros
It has been made with durable products.
It is quiet.
There is a knob to control everything. 
Cons
It doesn't come with a remote.
It might be hard to install. 
10. AC Infinity AIRPLATES S7
This is a cheaper option for those who want a registered booster fan but don't want to spend much money. It has been made with metal materials, making it durable for your needs. Also, it won't make much noise, which is precisely what people want. You can power it with a wall outlet or a USB port. 
Overall, it is a great machine that people can rave about when they put it in their modern home office. It is easy to install, and the materials are excellent. 
Pros
There is a multi-speed controller.
It is quiet.
The materials are high-quality. 
Cons
It only comes in black.
It only has a one-year warranty. 
What Is a Register Booster Fan?
A register booster fan sits in or on the register of a room. This is usually placed in the vent, so it can help circulate air around the room. They tend to be inexpensive and easy to install, which is why many people have chosen this solution. There are many different color options available; most come with a thermostat and multiple speeds and can be electronically controlled. 
An air vent booster will help you solve any uneven cooling problems in your room. Many say that it reminds them of the fans found in PCs. However, it is one of the many home office must-haves people should consider. 
How Does It Work?
A register booster fan will sit in your vent and pull out any cold air in your ducts to help regulate your room better. When the main system shuts off, there is still cool air lingering in the vents, which is what the fan can grab and bring into a room, so it is not wasted. 
Also, many come with a sensor that will help the fan indicate what the temperature is in the room, so you won't need to keep an eye on it constantly. Lastly, there is usually a mode that people can use to have it work as a fan continuously and not shut off. 
What Are the Benefits?
A vent booster fan has many benefits people will enjoy once they purchase this product. It is smart home equipment that will make a difference every time it is used. 
Inexpensive: A register fan booster is affordable, which makes it perfect for people who want to have a cooler room without spending a lot of money.
No Wasted Air: The register booster fan will draw out any extra air in the duct system, which will help you save energy and money. This is because your furnace won't need to run as often, which will lower your utility bills.
Save on Electricity: An air vent booster uses very little electricity because of the low voltage DC fan. These are similar to the fans found within computers, which is why people will not need to spend a lot of money to run them. That is why it is one of the many modern home office ideas that you should look out for.
Remote Control: Many vent booster fans come with remote control, so you don't need to change the setting manually every time. This is convenient for everyone.
Installation: Installing a vent booster fan is easy. 
What to Consider When Buying a Vent Booster Fan
When it comes to optimizing your home's heating, ventilation, and air conditioning (HVAC) system, a vent booster fan, also known as a register booster fan or AC vent booster, can be a valuable addition. These fans are designed to improve air circulation and ensure even temperature distribution throughout your living spaces. However, before purchasing one, there are several key factors to consider to make the right choice for your needs.
1. Room Size and Layout:
Start by assessing the size of the room or area that requires improved airflow. Larger rooms may benefit from more powerful vent booster fans or multiple units strategically placed to ensure adequate circulation.
2. Fan Size and Capacity:
Vent booster fans come in various sizes and capacities. Match the fan's size and capacity to the dimensions of the room. Higher CFM (cubic feet per minute) ratings indicate greater air-moving capability.
3. Noise Level:
Pay attention to the noise level of the fan. While most modern vent booster fans are designed to operate quietly, it's important to choose one that won't disrupt your comfort or peace at home.
4. Power Source:
Vent booster fans can be hardwired or plug-and-play. Determine whether you prefer a fan that integrates with your existing wiring or one that can be easily plugged into an outlet.
5. Installation:
Consider the ease of installation. Some vent booster fans can be installed in minutes without professional assistance, while others may require more complex setups. Choose one that matches your DIY capabilities.
6. Energy Efficiency:
Look for energy-efficient models. Energy-efficient vent booster fans can help you save on electricity bills while maintaining a comfortable indoor environment.
7. Thermostat or Manual Control:
Some vent booster fans come with built-in thermostats that automatically activate the fan when the temperature reaches a certain point. Others require manual control. Decide which option aligns with your preferences.
8. Compatibility:
Ensure that the vent booster fan you choose is compatible with your existing HVAC system and register sizes. Verify the fan's compatibility with both floor and wall registers.
9. Brand Reputation and Reviews:
Research different brands and read reviews from customers who have used the vent booster fan you're considering. A reputable brand and positive reviews can provide valuable insights into performance and reliability.
A vent booster fan can be an excellent investment to enhance your home's comfort and energy efficiency. By considering factors like room size, fan size, noise level, power source, installation, energy efficiency, control options, compatibility, and brand reputation, you can make an informed decision and enjoy the benefits of improved air circulation and temperature control in your home.
Conclusion
People who want to stay cool in their room but don't know how should consider getting a register booster fan. It is a great purchase that will make a massive difference in your life. There were 10 amazing fans on this list, so you have plenty to choose from.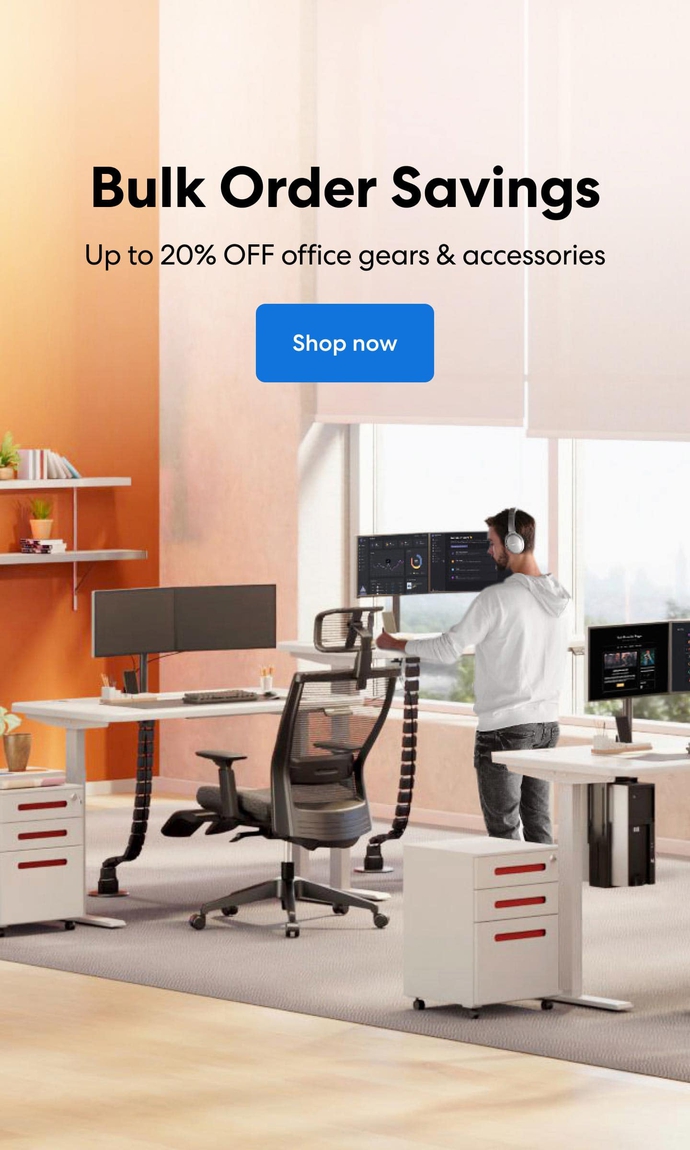 Subcribe newsletter and get $100 OFF.
Receive product updates, special offers, ergo tips, and inspiration form our team.