Work Wellness
Top 15 Smart Health Trackers for a Better Life in 2023

Megan Collins
|
Mar 15, 2023
2,371 Views
Nothing beats feeling healthy! However, it can be challenging to determine when you are in good health standing on your own terms. A health tracker is an easy and reliable way to know the ins and outs of your body's health from your home. 
You can live your best life without constant trips to the doctor. Instead, you can spend more time taking trips on your walking treadmill. 
What Is a Health Tracker?
A health tracker is a health monitor device that displays specific health measurements. These include walking or running distance, calories burned and consumed, and heart rate. Your smart health tracker can log other statistics depending on which brand and model you have. 
The health tracker connects to your body, often around your wrist, to measure the health statistics that ultimately aid your health journey. Physical exercise is a great way to stay on top of your health and wellness. A health watch shows you how much your body benefits from physical activity.
What Are the Best Smart Health Trackers for 2023?
Let's take a look at the best smart health trackers for your lifestyle: 
1. MyKronoz Body Scale: App Control
The Body Scale from MyKronoz is a Wi-Fi body scale that presents health information by simply stepping on it. The device goes beyond a typical body scale by not only displaying your weight but other data, such as muscle mass and hydration levels. 
Plus, the design is simple and sleek, which is perfect for your bathroom or even a living space. It uses LED color to present your health information and can last up to a year on battery life. 
Read the fittrack watch reviews to see what people are saying about this health monitor device! 
2. MyKronoz ZeTime Hybrid Smartwatch
Another smart health tracker from MyKronoz is the ZeTime Hybrid Smartwatch. This health monitor watch tracks calorie counts, activity levels, and even sleep patterns, but what is a hybrid watch?
The ZeTime Hybrid Smartwatch sets the standard of what everything a hybrid watch should be. Along with its tracking capabilities, it is water resistant and connects to health applications on both Android and iOS. Plus, it is constructed of stainless steel and sapphire glass, meaning it not only looks good, but its high quality makes it last longer. 
3. HEALBE GoBe3 Smart Band
The GoBe Fitness Band goes beyond what standard health trackers record. While it tracks calorie intake and burning, it also helps analyze stress patterns, pulse rate, and water intake. Additionally, you can use it to set certain reminders, including morning alarms and times to drink water, as it can detect hydration levels. 
Since you get the best use of this device with regular wear, the design makes it super comfortable. The screen is glare-proof, the materials are high quality, and the overall feel is lightweight. It is the best exercise watch to wear wherever you go! 
4. Cubitt CT2 Pro Series 2 Watch
The Cubitt CT2 is the best health watch for a comprehensive health-tracking experience. It tracks data such as your heart rate, blood oxygen levels, and sleep patterns. It also measures stress levels. 
If you want more from your health watch, the Cubitt CT2 also connects to your phone. It can display text messages, social media notifications, and receive phone calls. 
The watch can also tell you the weather, display the current time, and set alarms. It is like having a fully functioning phone on your wrist.
5. Cubitt CT4 Smart Watch
The Cubitt Smart Watch CT4 is an upgraded version of the CT2 with an all-day activity tracker and 14 sports modes. It tracks your steps, calories burned, and movement pace. Additionally, you can get a better experience when you adjust the watch to what kind of activity you are currently doing—there are up to 14 choices! 
Just like the CT2, this is the best health watch for having the same capabilities as your phone. It displays notifications and can help you send and receive text messages as well as receive phone calls. 
6. Withings Body Cardio
The body scale from Withings gives you a full body analysis when you step on. Not only does it include your heart rate, but it supplies you with information such as your water level and muscle, fat, and bone masses. It can connect to your phone through an application. Using this, you can get a better picture of your overall health. 
7. Oura Ring
Unlike the health watches mentioned in this list, the Oura Ring fits on your finger. It's perfect for people who want a fitness tracker that doesn't intrude as a watch or bracelet does. 
The health tracking ring tracks your activity, stress, and sleep patterns. It provides you with alerts about your health that can aid in making healthy lifestyle choices. Plus, the Oura Ring comes with an app, so that you can access your stats from your phone. 
8. Fitbit Versa 3
The Fitbit Versa 3 has so many capabilities that can fit your lifestyle. Not only does it track all the data you would expect from a health tracker, but it also comes equipped with a microphone. It connects to Alexa, the program that when given a command, listens to you. Easily set a timer or send a text message without pressing a button. 
9. Fitbit Inspire 2
Though not as advanced as the Versa 3, this Fitbit is perfect for those who want a straight-to-the-point health tracker for their lifestyle. It expertly monitors and displays health information, including activity patterns and heart rate. 
The Inspire 2 cannot send texts or make calls, but it can receive notifications, keeping you in the loop. However, the lack of other capabilities makes up for its sleek and lightweight design. It is perfect to wear all the time! 
10. Leaf Chakra
This unique health tracker is unlike any others on this list. Designed as a piece of jewelry, the Leaf Chakra monitors health data discreetly. You can wear it around your wrist like a bracelet or on your chest like a necklace. 
The tracker contains all standard health-tracking capabilities. You can see your activity and sleep patterns. It also provides women's health information. This health-tracking jewelry connects to your smartphone so that you can see all your stats at the end of the day. 
11. Garmin Vívomove Sport
This health tracker is perfect for fitness newbies. It effortlessly tracks your health data from your wrist. Plus, it can receive all your phone notifications. 
Though many people know Garmin for its GPS offerings, the Vívomove uses GPS when connected to your phone. 
12. Coros Pace 2
The lightweight design of this watch makes it perfect for everyday use. Additionally, the battery power lasts for days, so you can wear it and forget about it until you need to see your health data. 
Many users of this watch note it for its tracing capabilities while you exercise. It gives a comprehensive rundown of your workout, so you know how to feel your best. 
13. Garmin Instinct 2 Solar
The sporty style of this health tracker is perfect for people with an on-the-go lifestyle. It has a unique watch look to it, helping you stand out. Plus, there are many colors to choose from. 
This Garmin watch also has GPS functionality, living up to the Garmin name. It can also charge using solar power, which is great for the environment and for people who don't have time to charge their watch. 
As with the best health watches on this list, the Instinct 2 tracks data like your activity level, calorie intake, and much more. 
14. Fitbit Charge 5
This is the best exercise watch for the superhuman athlete—or anyone who wants to be one! It has 15 modes that you can set based on your current activity. Track your health data during activities including running and biking. 
Other features include Bluetooth, GPS connectivity, and waterproof functionality! 
15. MorePro SmartWatch
The SmartWatch from more Pro helps track things such as blood pressure, heart rate, and activity. It has a slim design for the perfect fit around your wrist. What's more, it is completely waterproof!
What Kind of Health Trackers Are There?
There are many kinds of health trackers out there. The common types include heart monitoring devices, fitness trackers, and hybrid options. 
A heart health monitor tracks your heart rate. This is especially important for people with heart conditions. These devices can be used for people who want to track their heart rate daily or when exercising. Many models have communicating abilities, so if a heart problem occurs during exercise, the monitor can contact for help. 
Fitness trackers are broader in terms of what they can track. They measure stats like the number of steps taken and calories burned. These kinds of trackers are great for people with certain exercising goals. Plus, they are a great tool to personally assess your level of fitness regularly. 
Finally, hybrid health trackers are a combination of fitness and heart monitors, plus other capabilities. These are much more dynamic and give you more bang for your buck. 
Trackers can come in different shapes and sizes. They all have to have some way to attach to your body to properly gauge your health stats. Nowadays, most come in the form of watches or bracelets, but many others can clip to your side or wrap around your finger like a ring. 

What Are the Pros and Cons of Using a Health Tracker?
Do you want a health tracker? That's great! They are great ways to enhance your health goals. Still, you should know the advantages and disadvantages of these devices before spending your hard-earned money. 
Pros
The main advantage of owning and wearing a health tracker is that you get to better understand your health. There is no need for more doctor's visits than usual because you can determine what is right for your health. Of course, if there is a concerning issue, be sure to contact your doctor as the health watch cannot replace your doctor's advice. 
Another reason to purchase a smart health tracker is how easy they are to use. You can learn so much about your body by simply wearing your tracker. Plus, the design of most trackers keeps in mind that you may seek just a glance to get the information you need. As such, the monitors display your health stats easily. 
Cons
A health monitor is a great addition to anyone looking to better understand their health. The biggest con is that they are not a replacement for your doctor. Though trackers provide easy access to your health statistics, they cannot take the place of a medical professional. 
As a result, if you have a concerning medical issue, consult your doctor for practical medical advice. 
What Should I Look for in a Health Tracker?
Your health tracker should meet your fitness and lifestyle needs. As such, you should find the right tracker based on what metrics you would like recorded. People with a simpler, less active lifestyle may find that a tracker with limited capabilities could be right. On the other hand, for those always on the go, the more advanced options would suit them best. 
Another critical part of looking for the right health tracker is its compatibility. Most trackers connect to apps to record and store your health data. However, not all trackers use the same applications. If you prefer your tracker to be compatible with specific apps, then you should be sure to look at its compatibility. 
The Bottom Line
Owning a health tracker is an excellent way to determine how healthy your lifestyle is. It monitors data from workouts, exercise, and everyday living. To enhance activity levels, home gym equipment and physical supports can make your lifestyle even healthier. 
Overall, it is important to find the right health tracker for your lifestyle, as not every monitor is made the same. Look out for the capabilities and functionalities that suit your everyday needs.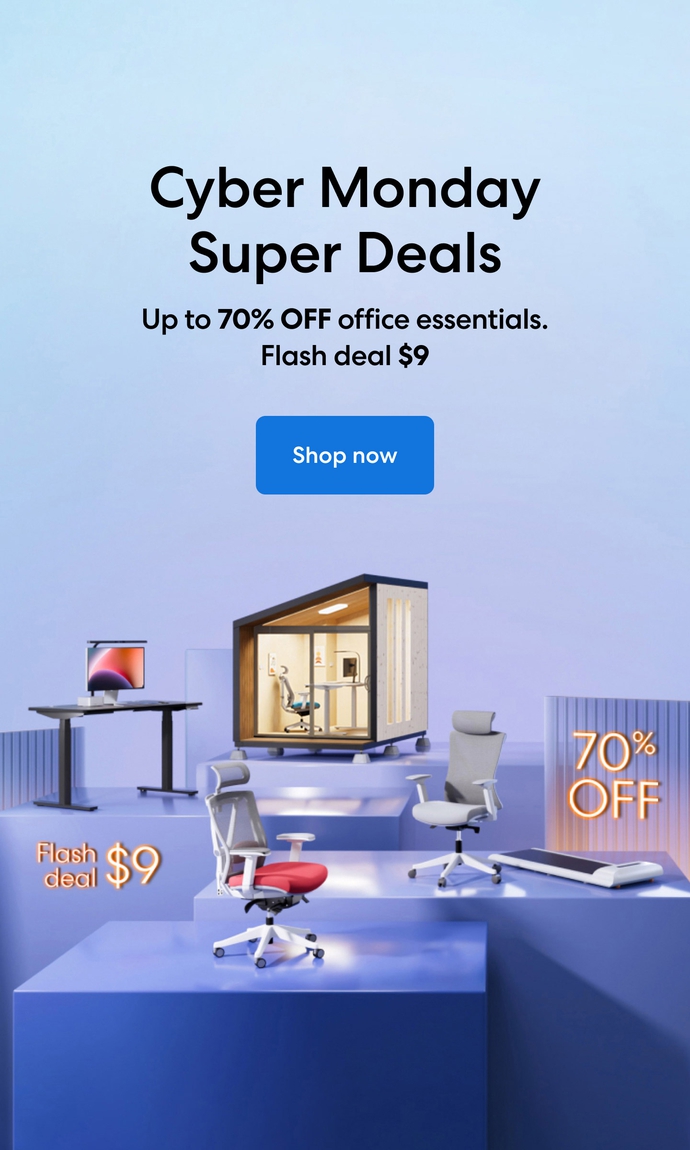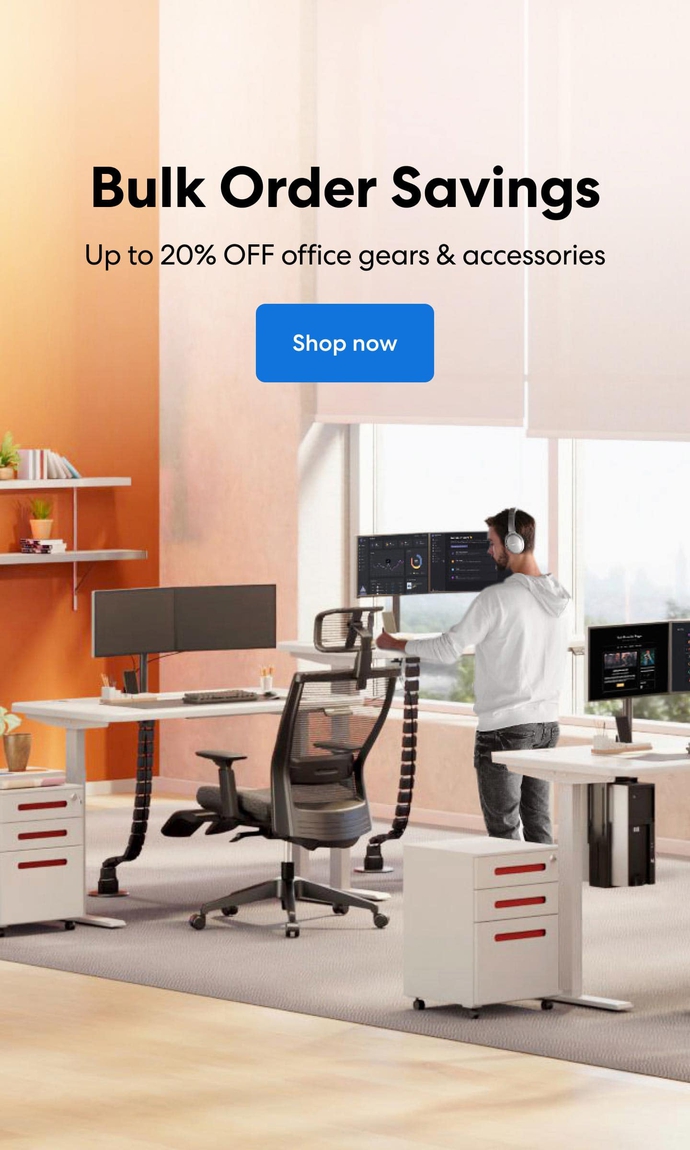 Subcribe newsletter and get $100 OFF.
Receive product updates, special offers, ergo tips, and inspiration form our team.