Workplace Inspiration
What Are The Top Modular Home Manufacturers in New York?

Autonomous
|
May 29, 2023
290 Views
Buying modular homes has become trendy this year. The reason for that is all the benefits they offer compared to getting a standard full house. If you want to build one, you need to contact modular home manufacturers.  
Regardless of that, you shouldn't go for the first option you see online. Not all modular home builders are what they claim to be. In a state as big as New York, there are countless prefab home builders to choose from. 
We are here to help you make the best choice you can. If you are looking forward to moving out to a modular home, this is the page for you.  
Dive into this page to know the top five modular home manufacturers in New York in 2023. You will learn the main benefits of these buildings and how to choose a decent manufacturer.   
Main Benefits of Building a Modular Home
Choosing a prefab home or modular office building brings many benefits to the table. The first of them is that they help you save a lot of money.  
Construction costs are way more affordable when buying modular homes than average buildings, as they are easier to build. Apart from that, you don't need to hire subcontractors.  
The whole process needs a less-skilled labor force.  
Regardless of that, modular homes often have more design flexibility. Engineers and architects often use complex software to design these buildings, so they can be more creative than they usually are. 
You can also save money on repairs and maintenance since modular homes are often more durable than average properties. If you hire decent prefab home manufacturers for the job, they will deliver a building that meets all the safety and quality standards you expect it to meet. 
Since prefab homes are made in a climate-controlled place, extreme weather conditions won't affect the construction process. Besides that, they are often weather-resistant.
These buildings are perfect for remote locations or anyone who wants a cabin or holiday home. 
On top of that, modular homes are an excellent investment in the long run. They are more durable and visually appealing than traditional houses, so you can sell them for more money if you want to move out in the long run.
How to Choose the Right Modular Home Manufacturer for You?
With that many modular home companies available, it's difficult to know which to choose. While they are all different, you can consider several factors when trying to make a choice.  
The first of them is affordability. We recommend you do what you can to stay within budget when buying modular homes, as you may need to buy furniture.  
Prefab homes under $20K are ideal for young people and people who still need to buy other products for their houses.  
It's worth noting some properties are beyond $20k but give you products with additional products, such as home or work furniture. In those cases, getting them might be a decent alternative. 
As we mentioned before, most modular additions are durable and beautiful, but that doesn't mean all of them are. Don't sacrifice aesthetics or quality. You should never settle for a subpar property that looks like the traditional houses in your neighborhood.  
Take a look at the company's floor plans and see if any match your home layout ideas. You should also read online reviews of those companies to know how good they actually are.  
Customer service is also important. It's useless to get affordable prefab homes if the company's customer team doesn't help you when you need something.  
Warranties are also essential factors to consider when getting a modular home.
What Are the Five Best Modular Home Manufacturers in New York?
Even if you know how to choose the best modular home manufacturers in New York, there are dozens of options available online. Looking at them all and reading reviews can be time-consuming.  
Fortunately, we can take care of that for you. Here, we listed the five best modular home builders in New York in 2023. They are all excellent options with a unique offer, so we recommend you check out each of them to see which one matches best your home design ideas. 
With that being said, these are the best prefab home manufacturers in New York: 
1. Autonomous
The first product on this list is not exactly a modular home company. Autonomous is an ergonomics business, so it focuses on ergonomic products and other office supplies.  
It even has some programs to help employers and employees buy products in bulk.  
However, it released two different ADUs for office workers to have a place to work without any exterior distractions. We are talking about the Autonomous WorkPod and the StudioPod.  
The former is an office pod made for office workers to have a private space to do everything they need during their daily routine. This pod is the flagship product of this company. 
Its best feature is that it comes with a standing desk, an ergonomic chair, a cable tray, and other office accessories. Despite that, it's under $20k.  
This pod has soundproof walls, and it comes pre-wired. That means it has all the electric outlets you need for home appliances. You could install it on any terrain.  
The same happens with the prefab studio Autonomous offers. Since it's not made for office use, it has a multi-purpose design. You could turn that space into anything you want.  
When you buy the StudioPod, you get a TV shelf, a sofa, an electric cabinet, and a sofa table. Autonomous can ship both products to most states in the U.S. except Hawaii and Alaska. They also have a one-year warranty.  
One of the best things about buying a prefab ADU from Autonomous is that you can get any other office furniture pieces you need for it. The products this company offers are durable, so you won't have to replace them in the long term.
Here are top 3 greatest ADUs from Autonomous:
Dimension
8'6''W x  11'9''L x 11'H
Ceiling height
6'10'' to 9'4''
Window material
Wooden frame, 5/16" tempered glass
Door material
Anodized aluminum frame,  5/16" tempered glass
Material
Siding: bitumen, housewrap, vinyl silding
Roof: bitumen, housewrap, shingles roof
Floor: plywood
Balcony: composite wood
Include
Optional: SmartDesk Connect, ErgoChair Pro+, Dual Monitor Arm, Cable Tray, Steel Cabinet, Anti-Fatigue Mat. Always included: Electrical Cabinet & Bookshelf
Floorspace
98 square feet
Capacity
2.9 tons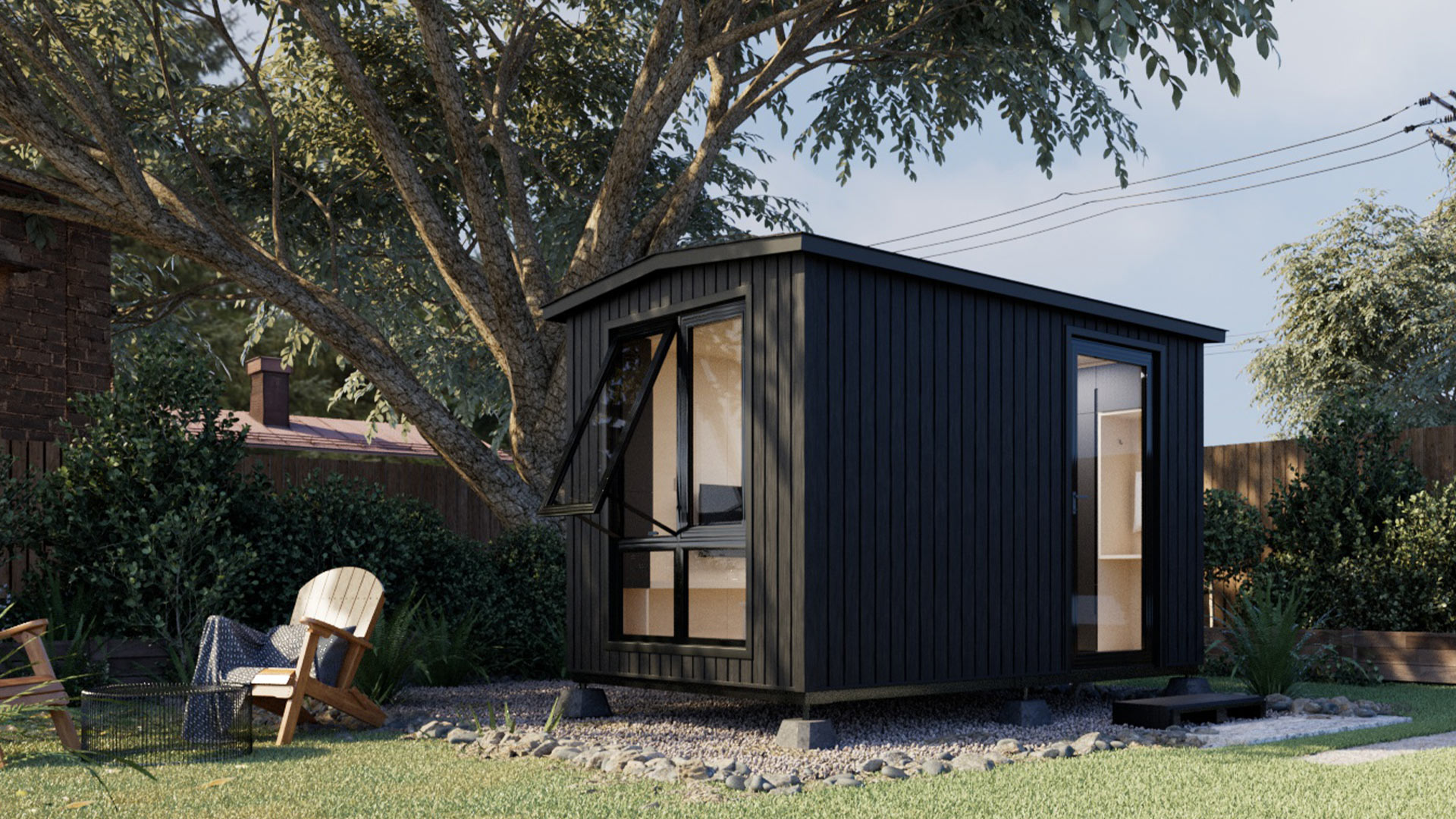 Dimension
8'4"W x 12'6"L x 9'10"H
Floorspace
105 square feet
Ceiling height
7'3"
Weight capacity
2.9 tons
Pedestal
18"W x 43"L x 7"
Window & door material
Powder-coated aluminum,  5/16" tempered glass
Material
Siding: plywood 1/2", steel frame, honeycomb paper, plywood 3/8", bitume, housewrap, vinyl siding
Roof: roof shingles
Floor: plywood
Pedestal: steel frame & wood plastic composite
Electrical devices
RCB, Wall outlet, Ceiling light switch, Ceiling light, Ventilator switch, Ventilator, Ethernet wall port, 66ft power cable with 2 connectors
Include
Optional: Cabinet, Desk, Small & Big Bookshelf, TV Shelf, Foldable Sofa Table, Convertible Sofa Bed. Always included: Electrical Cabinet
Power input
Maximum voltage : 110V AC (US standard)
Maximum current : 25A
Maximum power dissipation : 2750W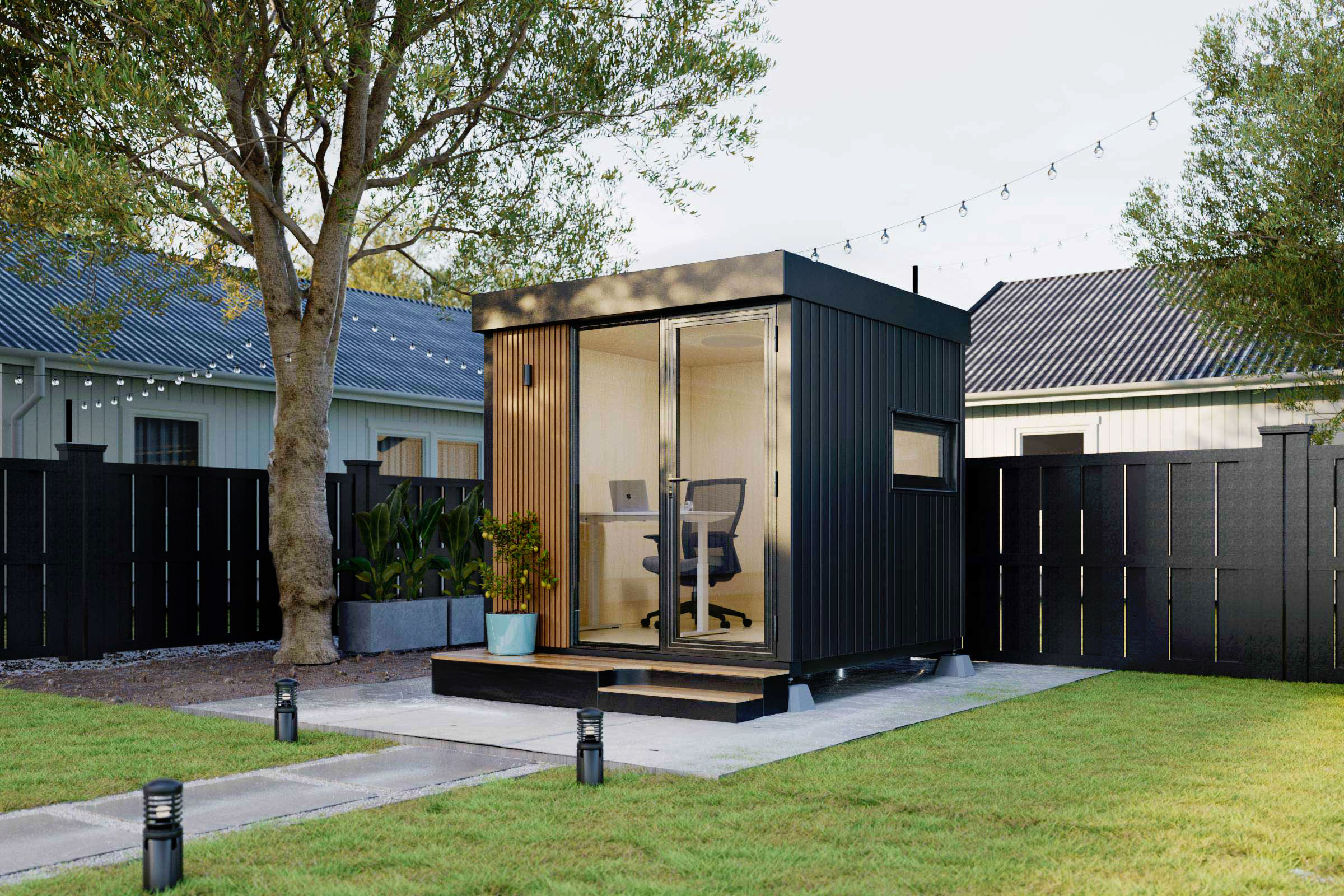 Dimension
8.7"W x 8.12"L x 9.3"H
Material
Window and door: powder-coated aluminum, 5/16-inch tempered glass
Siding: plywood 1/2-inch, steel frame, honeycomb paper, plywood 3/8-inch, bitume, housewrap, vinyl siding
Roof: metal roofing
Floor: plywood
Balcony and Pedestal: steel frame and wood plastic composite
Pedestal
24"W x 103"L x 9"H
Electrical devices
RCB, Wall outlet, Ceiling light switch, Ceiling light, Wall light, Ethernet wall port, 66ft power cable with 2 connectors
Weight capacity
2.3 tons (including Pod body)
Floorspace
80 square feet
Ceiling height
7.3-inch
2. Up Homes
Up Homes is the runner-up on this list, and its best modular home plan is the Contemporary Up Home Design.  
You can get the Classic Up Home Design if you want a more classic or vintage-looking layout in mind. The ADUs this company offers are one of the most beautiful ones you can get.  
They are architecturally different from traditional houses, and they focus on giving you as much space as you need to live. Its products come with lighting solutions too.  
The best thing about this company is that you can customize its office plans to match your taste. That includes the ceiling, windows, doors, and kitchen.  
Unlike other modular home builders, Up Homes doesn't give up comfort for aesthetics, so these prefab houses have everything you need to live comfortably there.  
These houses are also sustainable, so they reduce energy costs and negative eco-impact. They are 30% more energy-efficient than other properties that comply with state standards.  
Everything's thanks to its heating and cooling system that uses renewable, recycle, and recyclable materials. Those materials are locally sourced.  
This company works with regional manufacturers to boost economic development in the area. Therefore, it tries to build communities of homes to integrate everyone in the same neighborhood. 
All Up Homes houses have the latest smart technology features available in commercial and residential properties. It has responsive LED lighting, smart heating and cooling thermostats, smoke detectors, smart windows, and custom security systems.  
However, as you can also design your new house from scratch, you can decide which of these services you truly want for your home.   
Up Homes makes sure all its properties meet national and state standards, requirements, and regulations.
3. Westchester Modular Homes
Westchester Modular Homes is ideal for property owners who want to design their houses. This company lets you pick a floor plan for any of its eight house types and customize it to your taste.  
It has over 80 floor plans and layouts. They work as templates the architect uses to make the final design. You don't need to be a house designer to edit a floor plan, so don't worry about making any mistakes throughout the process.  
Clients can always ask the company's support team for help. Whether you want a big home for your family or a prefabricated guest house, you can count on Westchester Modular Homes.
Most people try its colonial floor plans. More specifically, they pick the East Island ADU option due to how appealing its vintage design looks.  
The house of this modular home company has a bedroom and a bathroom, so it's more than enough for your small family. It has a kitchen and living room on the first floor with enough gathering space for your family, regardless of how many clothes they have.
4. Key Modular Homes
If you want a company that works with you every step of the way and guides you throughout the construction process, you'll love Key Homes. This is a family-based business, so it understands all your family's needs when buying a new house. 
You have access to the company's floor plans on its website. Apart from that, you can get a virtual tour of the properties the team offers to see how your house will look. Thanks to that, you can see what to change before starting the construction. 
The Cape Cod Floor plans are the most common among the three the company offers. However all its properties include oak or maple cabinetry for the kitchen, as well as an adjustable wall cabinet, microwave hook-ups, an ice maker, and more.  
These properties are appealing due to their interior construction. They have drywall sidewalls, vinyl flooring for the kitchen, ventilated shelves, and a stain-protected carpet.  
Privacy is essential for any kind of house, so these products include privacy locks on bathroom and bedroom doors.  
The exterior house wrap is also appealing, but it doesn't look too different from others you may see in your neighborhood.
5. Future Homes
Future Homes is the last manufacturer we will show on the list. The best thing about this brand is how affordable its products are.  
However, it doesn't give up other features to offer reasonable prices, as it still delivers the highest quality possible in all its modular homes.  
Just like the previous option on the list, Future Homes is a family-owned business, and it's been on the market for over 40 years. It's one of the most experienced ones on the list, so you can ask any question you want, and they'll help.  
This modular home company can also tell you which financial institutions can help you get the money you need to buy your dream house. The first thing you need to do to get one of our products is to pick a home layout or floor plan that matches what you have in mind.  
The company's customer service is top-tier, so don't feel afraid to ask any question or concern you have about the house.
Conclusion
Whether you want a backyard studio or a new modular building to move out to, the manufacturer you choose will determine the quality of your new property.  
You should never settle for a builder who doesn't offer the basic features other options may offer. If you live in New York, all the options listed before are amazing, so pick any of them, and get a new house in weeks.  
The Autonomous website has more blog posts available. If you like this one, visit its website now to read the others.  
You can also get some ergonomic products there.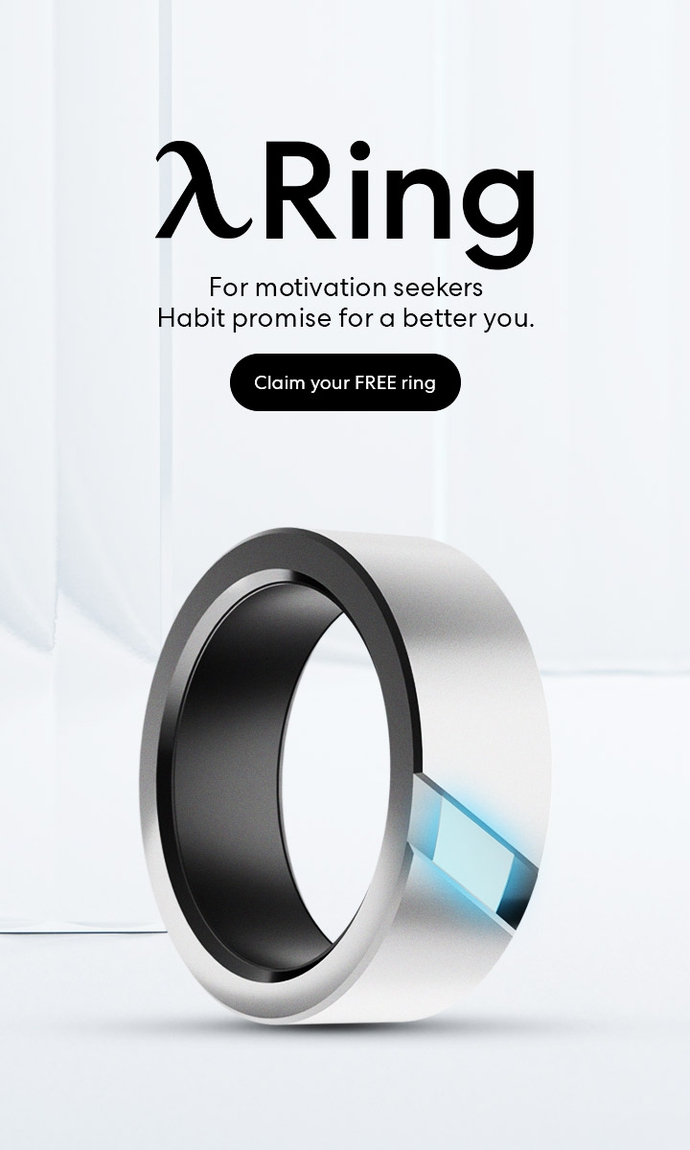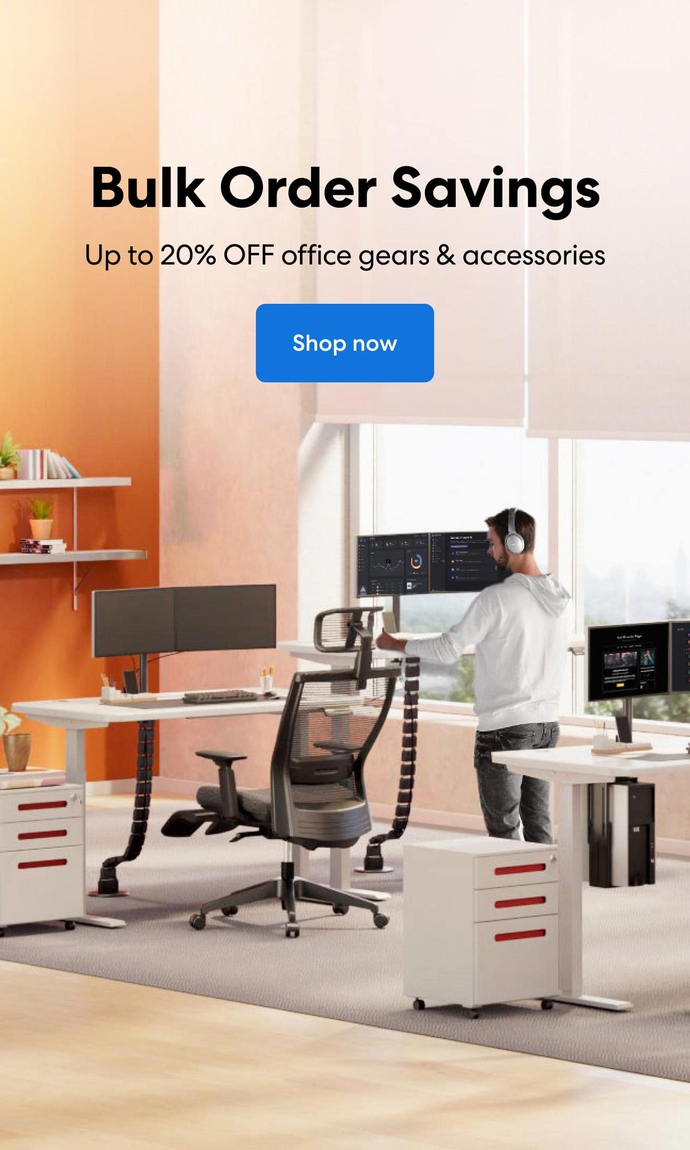 Subcribe newsletter and get $100 OFF.
Receive product updates, special offers, ergo tips, and inspiration form our team.