Smart Products
L-shaped Desks for the Home Office: Perfect Multi-functional Workstations

Autonomous
|
Jul 23, 2023
497 Views
When deciding how to style your home office, one of the most important items you have to consider is the kind of workstation you will have. There are many kinds of L-shaped desks for home office use out there, so choose wisely.
Your desk is where you will spend the majority of your time and also the first thing visitors will see. As such, your home office L-shaped desk has to be both functional and attractive. There is also the issue of the amount of space you have. You do not want an L-shape home office desk that is too big for your office.
However, if you make the right choice, you will find that L-shaped office desks for home use are multifunctional, and make the perfect addition to your office. At Autonomous, you will find the perfect desk to meet all your daily requirements.
L-shaped Desks Are Versatile
One of the best things about a home office L-shaped desk is its versatility. A single desk can be used to accommodate multiple purposes, meaning you will not need to consider getting a second workstation when you already have a large L-shaped desk to work with.
This is great news if you have limited space to work with. Also, if you are going for the minimalist approach in terms of décor ideas for your modern home office, a single desk is all you will need.
Consider the following common uses for an L-shape home office desk:
Single Working
L-shaped desks for home office use are perfectly suitable for use by a single individual. No matter how big the desk may be, the L-shape means all your accessories will be close at hand. This is great for maximizing productivity.
Collaborative Working Space
Sharing an ordinary standing desk with a colleague can be hard, especially if you are not working on similar projects. Either you have to sit face to face or side by side. In both cases, you are likely to disturb each other regularly.
However, L-shaped office desks for home offices allow you to share the same desk while giving each other room to work. This makes collaborative work very easy because you will retain the feeling of having your own workspace.
Gaming
Gaming is not what it used to be some years ago. These days, some online games require a lot of accessories and more than one monitor. Serious players spend a long time playing games and, as such, they need a desk that can handle it.
An L-shaped gaming desk has more than enough space to accommodate three or more monitors, as well as the CPU and other gaming accessories, while still leaving enough space for the player to move freely.
Programming
Another activity that usually requires dual monitors is programming. It is also the kind of job that will require many hours seated behind a desk, so things like comfort and ergonomics are very important. A good quality L-shaped standing desk will do the job perfectly.
Technical Drawing
If you have ever engaged in technical drawing, you will know that this is the kind of activity that requires a lot of room for movement. It also needs you to be able to adjust the height of your desk when necessary to allow you to draw in comfort.
An L-shaped standing desk has all the features needed to work as the perfect workstation for technical drawing. The shape also means that all your drawing essentials will be close at hand.
Tips on Organizing and Utilizing the Different Sections of an L-shaped Desk for Various Tasks and Activities
How you organize your desk determines how productive your work will be. It also says a lot about you as an individual or business. Therefore, you should take care to organize your desk in such a way that will utilize all its sections for the tasks you intend on doing.
Autonomous has a wide range of desk decor ideas that can help you in this regard. However, there are four very important things that any modern home office L-shaped desk cannot go without. Consider doing the following:
Reduce Visual Clutter
Clutter is one of the biggest problems any busy office will have to contend with regularly. No matter how many times you tidy up, without proper storage for paperwork and desk accessories that are not being used, your desk will always have lots of clutter.
This is why you should consider buying an L-shaped desk with a hutch for home office use. Sometimes called a credenza desk, this type of workstation comes with loads of storage space, meaning you will never have to worry about clutter ever again.
Go Digital
These days, you cannot have a modern office without investing in a few digital assets. There are so many great gadgets available that can make L-shaped desks for home office use a lot more comfortable, efficient, and productive.
Consider an L-shaped standing desk with a programmable keypad. You can easily adjust the height of your desk any time you want at the touch of a button. Other digital desk accessories you can consider include wireless chargers, LED lamps, ergonomic keyboards, and more.
Add a Personal Touch
Nothing makes you feel right at home when working on your L-shaped desk than adding a few personal touches. These can be simple things, such as a few photographs of your family or pets, or you can get a desk and accessories in a particular color that you like.
A personal touch is all you need to turn an ordinary workstation into a place where you would not mind spending many hours working every day. You will be surprised at how much your productivity will improve when you are more comfortable with your work environment.
Get Some Indoor Plants
With a modern L-shaped desk full of the latest accessories, you will need something to balance all this technology. What better way to do that than by adding a few indoor office plants?
While you may not believe that certain plants bring good luck or attract wealth, there is no denying that an office with the right kind of plants is a lot more pleasant, and smells so much better. There are many different kinds to choose from, from flowering plants to vines that will cover your entire wall.
Top 10 L-shaped Desks for Your Home Office
If you want to enjoy the full benefits of having an L-shape home office desk, you need to buy the right type. Instead of building a DIY L-shaped desk that may end up not being as good as you hoped, visit Autonomous and take a look at the desks on offer.
Consider the following L-shaped office desks for home offices:
1. Autonomous SmartDesk Corner
No list of cool desks would ever be complete without including the Autonomous SmartDesk Corner. It comes with the latest technology in terms of the lifting mechanism, allowing you to adjust the height easily using the ultra-quiet dual electric motor.
The desk has a keypad that comes with four programmable settings, allowing you to store your desired height settings for use whenever you need them. Its solid steel frame can carry weights of up to 400 pounds and has a five-year warranty. Get twice the space when you combine the perfectly fitting modular segments of one of the best desks on the market.
2. Eureka 60" L-shaped Standing Desk: Programmable Keypad, Left-handed
The problem with most L-shaped desks is that they are either built for left or right corners, so you have to be careful when choosing the best desk for your home office. If you are looking for a desk to place in the left corner, consider the left-handed L-shaped standing desk from Eureka.
This 60" desk has more space than you will know what to with, which is perfect for all those cool accessories and office plants you will want to buy. It also has a programmable keypad, so you don't need to worry about remembering what height is best for certain projects.
3. Skyline Decor L-shaped Desk Computer Corner Desk
Are you looking for a high-quality, small corner computer desk to tuck away in one of the corners of your office? Look no further than the L-shaped computer corner desk from Skyline Décor.
Built by the manufacturers of some of the best office furniture in the industry, this is the kind of desk that will fit perfectly with any modern office décor. Although it is listed as a small desk, do not let the size fool you. There is a lot of surface area on this desk to handle all your daily needs.
4. Techni Mobili L-shaped Glass Computer Desk
Glass is one of those timeless kinds of materials that never seem to go out of fashion. No matter how office décor standards change, you can be sure that the Techni Mobili L-shaped Glass computer desk will always look awesome.
The glass is thick and very strong, so no need to worry about breaking it when doing ordinary office activities. Do you plan on setting up your office somewhere close to the window? In that case, you will love how the natural light will reflect off your workstation.
5. FM Furniture Dallas L-shaped Home Office Desk
If you want something a little more traditional in terms of design, but with all the latest office desk innovations, take a look at the FM Furniture Dallas L-shaped home office desk. It blends in very well with all kinds of office furniture, so you can change your décor without the need to buy a new desk.
6. Trio Supply House L- Shaped Desk: File Cabinet and Storage
One of the biggest problems with office desks is storage. Most of the modern types of L-shaped desks do not have drawers or cabinets to store all your paper works and accessories that are not in use. This leads to the build-up of office clutter.
However, the L-shaped desk from Trio Supply House is different. It comes with its own file cabinet and lots of storage for your accessories. If you want to maintain a minimalist look by keeping all your clutter out of sight, go for this awesome desk from Trio Supply House.
7. Vasagle L-shaped Corner Desk
If you are lucky enough to have a large office that can accommodate a big L-shaped desk, the Vasagle L-shaped corner desk should be one of your top options. This beautifully designed desk comes with two shelves to provide extra storage. The top shelf is easily removable if you want to store something a little bigger, such as a CPU.
8. Walker Edison L-shaped Modern Desk
Simplicity is the name of the game when it comes to the Walker Edison L-shaped modern desk. The combination of powder-coated steel and tempered glass is perfect without the need for any elaborate designs.
This home office L-shaped desk has X-shaped legs designed to be out of the way, which means you can say goodbye to stubbing your toes every time you pass by your desk.
9. CubiCubi L-shaped Corner Desk
Nothing says classic office furniture like a good-quality L-shaped desk with a wooden top. The CubiCubi L-shaped corner desk is made of the highest-quality material that will be a worthy centerpiece for your office. The surface is stylish and scratch resistant, making it perfect for daily use.
10. Homfio L-shaped Desk
Homfio has a great track record of producing awesome office furniture, and its L-shaped desk does not disappoint. With an awesome combination of black and natural-colored wood, this desk has more than enough surface area to accommodate two people comfortably.
Final Thought
Take extra care when choosing the right home office L-shaped desk because it will set the tone for the rest of your office décor.
With one of these awesome desks as your starting point, you can be guaranteed that you are well on your way to creating the best workstation for high productivity. Autonomous has lots of great offers to consider, so visit the website right now.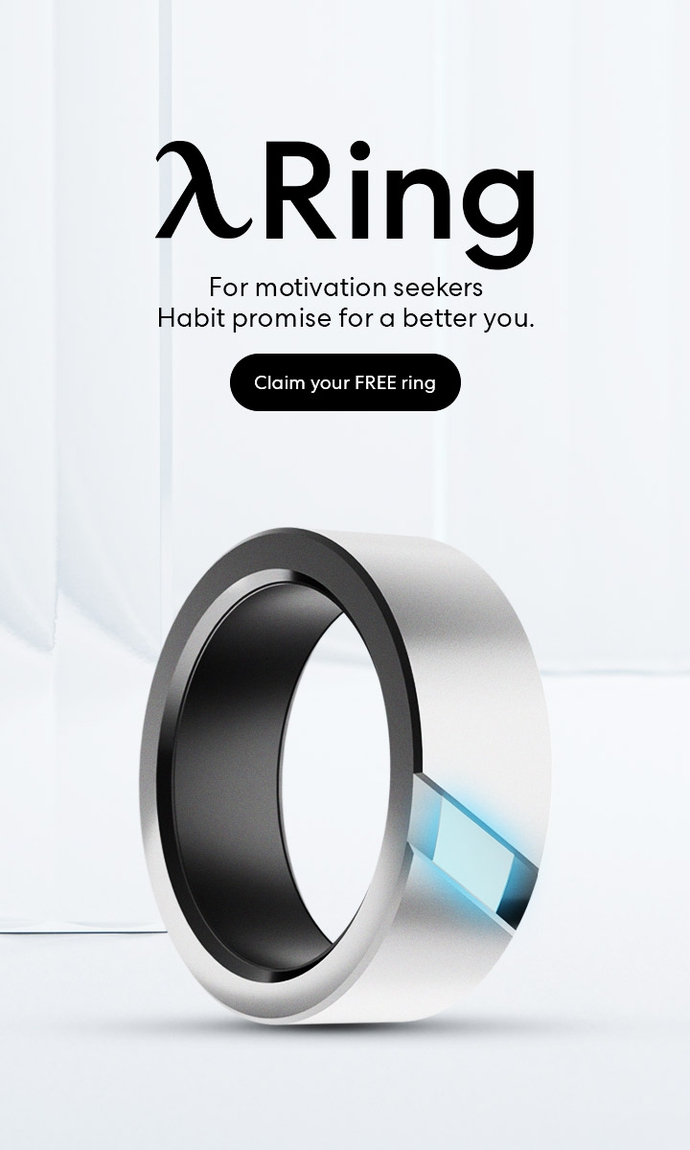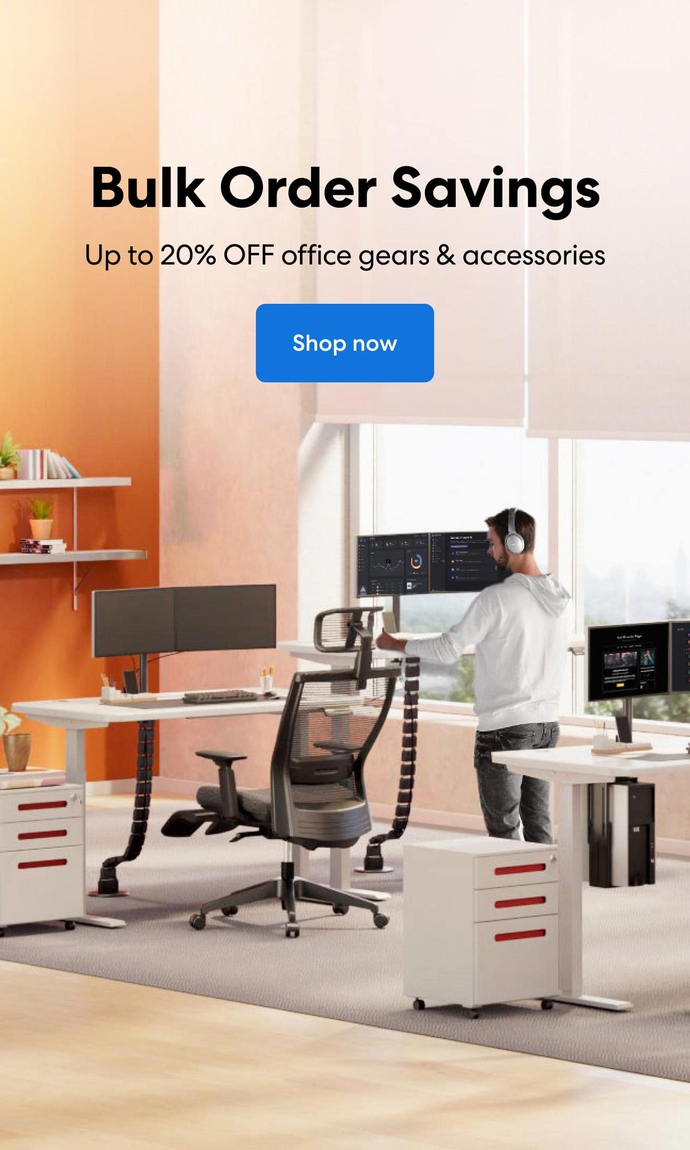 Subcribe newsletter and get $100 OFF.
Receive product updates, special offers, ergo tips, and inspiration form our team.