Smart Products
How to Wall Mount A Monitor for Computer Users
1,020 Views
In order to hang a computer monitor on the wall, you can do so in a number of ways. If you need to mount your monitor, you can use a monitor bracket, a monitor arm, or a computer monitor wall mount kit. The advantages and disadvantages of each are different. Here is a list of the top-ranked computer monitor brackets for wall mounting, along with the associated reviews and opinions. Wall-mounting is possible for all monitors.
Once you learn how to wall mount a monitor, this can be accomplished with desktop mounting brackets. On one end, these brackets are attached to the wall; on the other, they are attached to the connected monitor. You can adjust the height and angle of these brackets according to your requirements and convenience using their adjustable arm.
What's the Best Way to Get a Wall-Mounted Computer Monitor?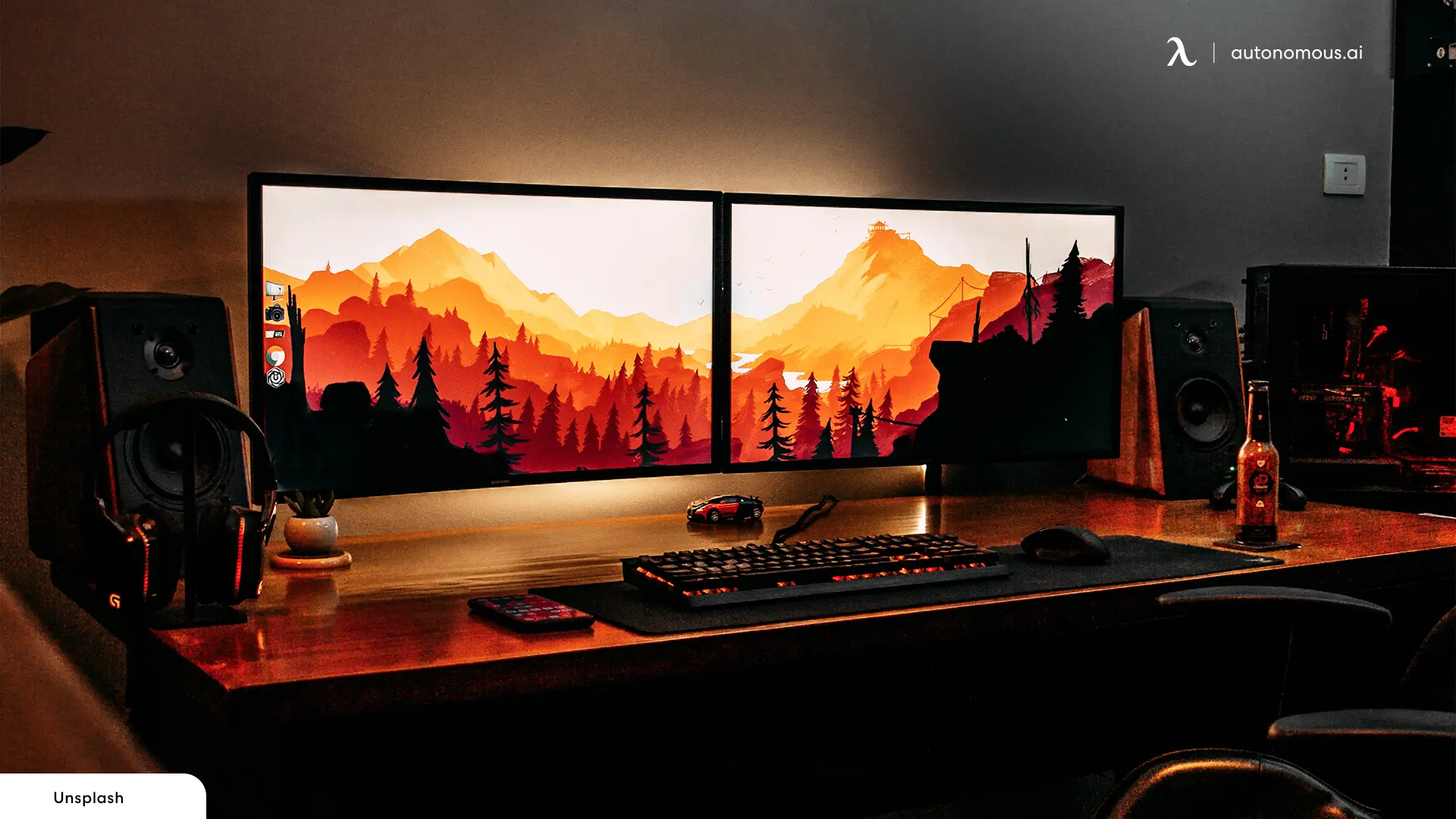 Monitor wall mounts allow you to dual monitor wall mount any monitor you like. Looking at your back, you can check if your computer monitor complies with VESA standards. Monitors should have four-hole screw patterns on the back if they have four holes. 75 x 75 mm and 100 x 100 mm are the most common pattern for screw holes, while 200 x 100 mm is the most common for larger monitors.
It has become increasingly popular to triple monitor wall mount your computer monitor so that you can free up desk space and customize your viewing angle and experience for comfort, ergonomics, and efficiency. In the industry, most people use wall mounts, arm mounts, etc., that are specified by VESA (Video Electronics Standards Organization). The many off-the-shelf options are unavailable if your device does not have these four holes in standard geometries.
Benefits of Getting a Computer Monitor Wall Mount
Improved Use of Desk Space
You can place the monitor off the desk with a monitor mount when necessary. To save desk space, you can mount multiple monitors on one PC monitor wall mount to take up as little space as possible.
Easier to Reposition Monitor
Adjustable arms are commonly used in monitor mounts that allow multiple positions for the monitor.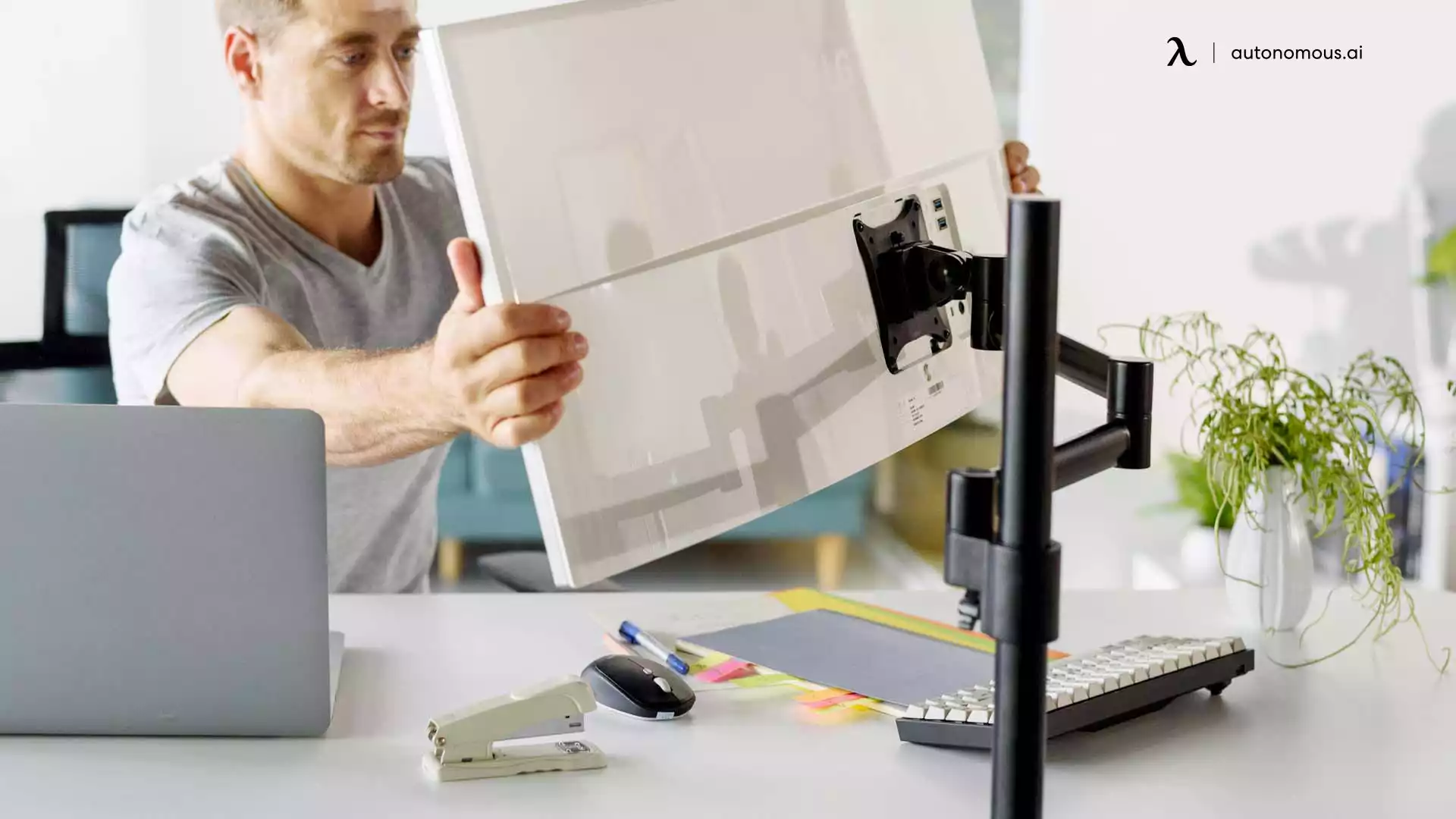 Ergonomic Benefits
When a monitor is mounted correctly, neck strain is minimized, and proper sitting positions are encouraged, which is vital for people who work long hours in front of computers.
Security
It is essential to protect monitors in public spaces. The risk of theft or damage can be minimized by mounting it on a wall or other location.
Convenient Display
Almost any location can be accommodated with monitor mounts. In this way, a more convenient and effective display is possible.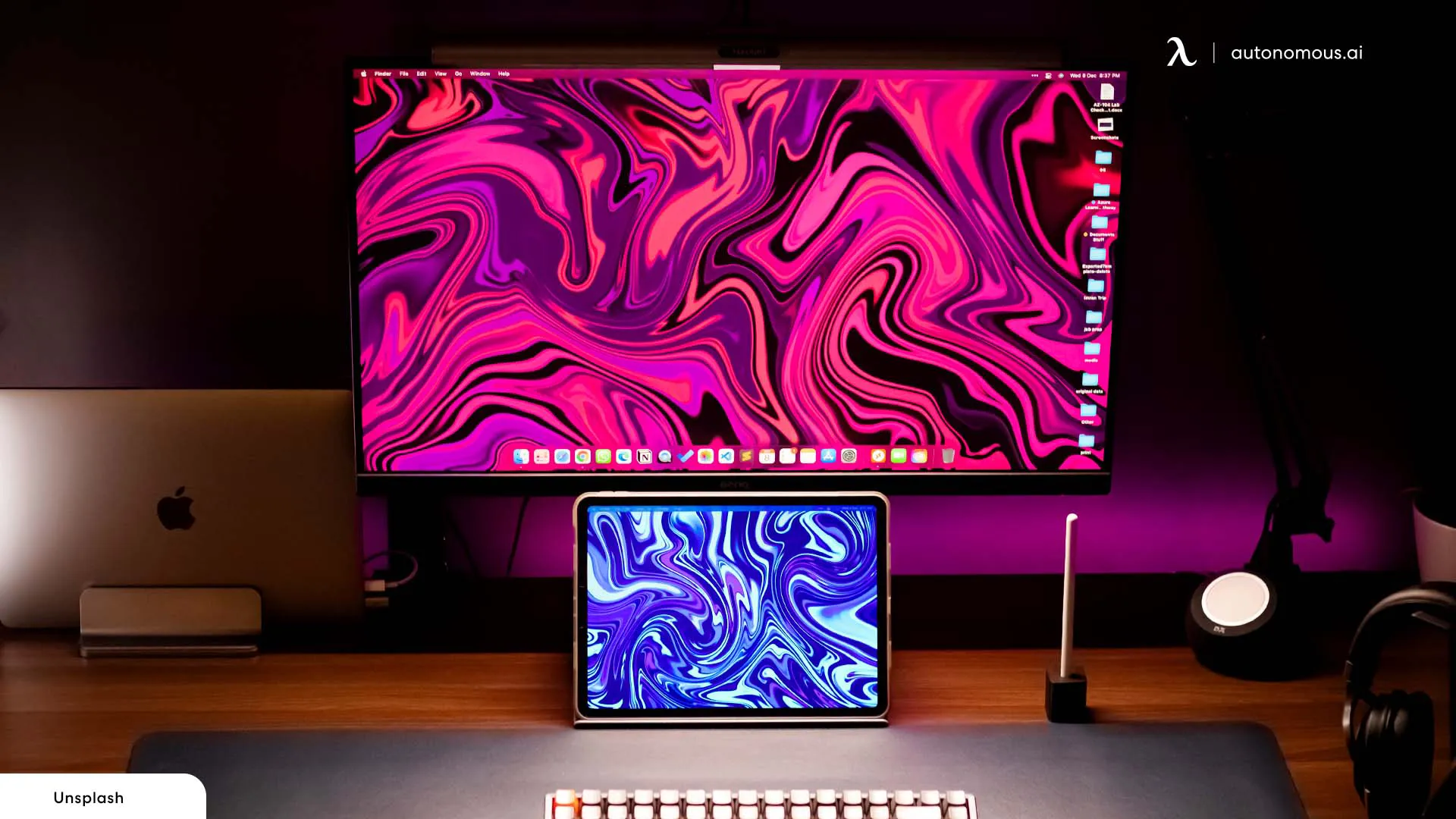 Is it Possible To Mount a Monitor Without Causing Any Damage To The Wall?
It is very common for commercial settings to use wall-mounted monitors. Often, large monitors are used in fast food and retail locations where instructions, advertisements, and menu items are displayed. In order to support the computer monitor's weight, the gaming monitor wall mount is to be set up in a way that it is easily supported.
In most cases, this means selecting a monitor mount that is designed to accommodate the monitor's size. The laptop and monitor mount will be attached to the studs behind the wall with strong bolts. Monitors can remain attached to wall mounts for years after they are installed.
Many commercial settings require a monitor to be mounted inside a server rack. Various monitors can be attached to switches, routers, servers, and several other pieces of equipment within a rack to allow technicians to interact with them. KVM devices or direct connections to the equipment are both possible.
Regardless of how you secure the monitor, you can access it easily and protect it from damage. There are several ways to rack stacked monitors mount a monitor, depending on the monitor type, rack type, and other details. The most common way to attach a KVM tray to the rack is to use one. Rack shelves are another popular option for displaying monitors. Using this method, you can easily pull in and out the monitor.
Most Monitors Are VESA Compatible
Wall mounting

Arm for monitors of some sort

The VESA standard requires that you drill holes in wood, metal, etc. Use screws to 

Mount-It! Dual Arm Monitor Wall Mount to your desk after drilling a couple more holes.

If you want to 

sit-stand monitor mount something to your desk, and 3D print something that matches the VESA standard.
Vertical Monitors or Horizontal Monitors are More Ergonomic?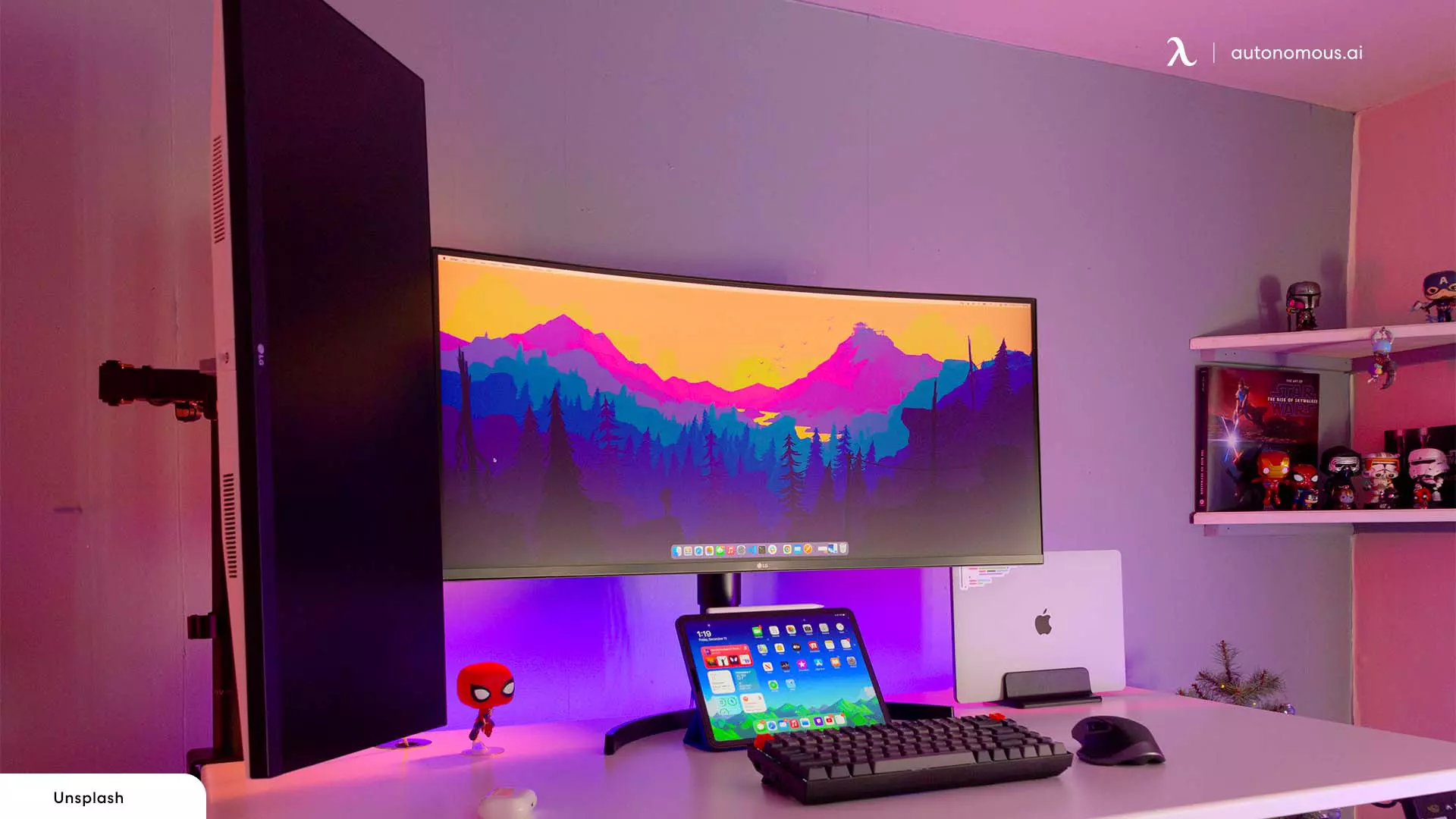 There is no inherent advantage to either over the other. Ideally, the display should be mounted on the Mount-It! Full Motion Monitor Wall Mount allows the physical display to rotate between portrait and landscape, as well as buttons or keystrokes that rotate the screen's image and resolution accordingly. Both cases have many aspects to consider, such as vision, usage, correction, angle, height, lighting, and distance.
Usage
Does the Mount-It! Single Monitor Wall Mount Arm works better in portrait or landscape mode? If you would like multiple windows side by side, above and below, or tiled, find out what works best for you. Some work tasks are best handled one way, and others are best handled another.
Vision & Correction
In order to view all corners of the screen simultaneously, you must not have to move your head. The display may need to be positioned, and you may need to wear different eyeglasses for screen work.
Height
Adjusting to the right height levels prevents eye and neck strain from looking at the top or bottom of the screen.
Angle
When viewing a screen from the ideal angle, glasses or glare from illumination will not cause the viewer to move his neck or head. You should place the keyboard near the bottom of the screen if you are not a touch typist.
Lighting
A screen should not be subjected to glare or reflections from a lighting fixture.
Keep up with Autonomous news
Stay informed, stay inspired with our new blogs.
WRITTEN BYAutonomous
We build office products to help you work smarter.