Smart Products
Best Portable Monitor Stands to Relieve Neck Pain Dramatically

Autonomous
|
Feb 22, 2023
1,667 Views
Hybrid working is standard now, with people opting to work on their laptops from home instead of going to an office. With that also came the rise of many neck and joint issues.  
Investing in a portable monitor stand is more critical than ever. Since remote jobs are here to stay, ensuring your hybrid workspace is just as comfortable as a physical office is crucial.  
Ergonomic desk accessories like a laptop stand can be a great addition to any home office. It's also an inexpensive upgrade.   
The Best Laptop Stands
Now that you know why such a product is essential, let's look at the best models you can pick for your workplace.
1. The Office Oasis Desktop Stand
The first product today is this bamboo monitor stand with storage compartments. This environmentally-friendly model has a smooth surface, making maintenance easy. It comes with three drawers with cute heart cut-outs.  
There's also an additional shelf underneath the monitor platform, where you can keep your keyboard and phone. This bamboo stand is compact and portable, so you can easily fit it on your desk.
2. Autonomous Monitor Arm
The Autonomous Monitor Arm is the perfect stand for you if you have a vertical monitor. This stand can support monitors up to 26 lbs, and its dual-arm option makes the stand perfect for dual monitor setups. It is made up of high-grade aluminum, which provides it with the durability and structural integrity needed.
3. FENGE Storage Monitor Stand: Length-adjustable 
A portable screen stand like this durable FENGE monitor stand is the perfect purchase if you lack space on your desk. 
This black-assembled product is constructed of ABS plastic. It also comes with a storage drawer and phone holder on the side. The model has a weight capacity of 55lbs, perfect for a gaming laptop.  
You can also place your phone in the pullout drawer and store your keyboard under the stand to keep your workstation tidy.
4. Mount-It! Corner Desk Monitor Stand: 3 Height Settings
This corner monitor mount by Mount-It! is a great space-saver for any desk. Thanks to the durable aluminum body and legs, the product is compatible with any laptop or monitor.  
It also has three height adjustments, so users can choose a level that suits them best. The best thing about this product is how it fits in any corner, maximizing desk space. Other than laptops, you can also place plants, phones, speakers, or cups on the stand.  
5. Mount-It! Sit-Stand Desk Converter with Dual Monitor Mount
This large dual monitor stand is perfect for those who prefer sitting and standing while working. The product comes with adjustable height settings, allowing users to increase and decrease the shelf levels.  
On top of that, it can support dual screens of 27" simultaneously. The keyboard tray is retractable, so you can push it back when unused. The gas spring on this product allows it to be noise-free when you change the height levels.  
6. FENGE Monitor Stand No Assembly with Drawer
The following portable monitor mount on this list is yet another FENGE model. However, this product is an adjustable storage stand with three eye-level platforms beside each other. The model has a matte-black coating on it, which is also water-resistant.  
Moreover, the pullout tray is a multipurpose drawer with a phone slot. Even more remarkable is that you can increase the length of the monitor platforms on both sides.  
7. Mount-It! Black Mesh Computer Monitor Stand W/ Two Drawers
This black mesh monitor stand is well-ventilated, allowing proper air circulation under laptops and monitors.  
The best portable laptop stand is constructed of durable mesh, with a weight capacity of 30lbs. On top of that, this computer stand with drawers lets you store phones, pens, notes, and other office necessities in one place.
8. Mount-It! Metal Mesh Computer Monitor Stand and Riser with Pullout Drawer
We have another mesh portable monitor mount, but this model only comes with one pull out tray. However, it does have two phone/pen holders on the right side.  
This elevated stand is breathable and durable, keeping your laptop in optimal condition. The best thing about this product is how minimalistic it is, requiring no assembly at all.
9. Uncaged Ergonomics WorkEZ Light Laptop Stand & Lap Desk
Not many can compete with this WorkEZ model by Uncaged Ergonomics when it comes to a portable screen stand.  
This high-quality stand is constructed of lightweight aluminum alloy, making it durable and portable at the same time. On top of that, it has an adjustable height setting coupled with a moderate forward tilt.
10. Mount-It! Portable Folding Laptop Stand
People lacking space on their desks can benefit from this folding stand by Mount-It! The model features a strong steel body with five adjustable tilt settings.  
The middle of the tray is open, allowing the heat generated by your laptop to escape. As a result, you don't have to worry about your device getting hotter by the minute.
11. Mount-It! Height Adjustable Laptop Tray
If the open platform of the previous model wasn't to your liking, this portable screen stand might be a better fit for you.  
This best portable laptop stand comes with two adjustable legs that users can adjust with a small button on the side.  
On top of that, the laptop platform has tiny holes, allowing optimal air circulation. The safety ledge on the front of the product prevents your device from slipping.
12. Mount-It! Bamboo Laptop Tray Bed Stand
This brand keeps wowing us with its line of products, and this bamboo computer stand is no exception.  
Whether you want to work at your desk or from the comfort of your bed, this portable monitor stand can fit anywhere.  
It comes with a convenient cup holder and storage drawer for essentials. The air vents prevent heat from trapping under the laptop too. Users can adjust the tilt of the tray and lock it with the slider underneath.  
13. R-Go-Tools Ergonomic Tablet and Laptop Stand in on: Ergonomic
Consider giving this portable monitor stand a go if you like to alternate between working on a laptop and a tablet. 
This lightweight model is a two-in-one stand with four height levels users can choose from. It is also foldable, allowing you to carry the product in your backpack.
14. Mount-It! Adjustable Desktop Riser & Stand
Want a durable laptop stand that provides a convenient swivel? Why not opt for this adjustable monitor stand with 360° rotation?  
The product comes with a durable, height-adjustable pole that you can attach to your desk. It can hold monitor screens of 17".  
On top of that, this portable screen stand also comes with a cable-management system, keeping your workstation tidy.
15. Mount-It! Laptop and Monitor Stand
Further down the list, this portable monitor stand supports two devices at once. The Mount-It! model is an adjustable product that allows users to work ergonomically. It can accommodate a laptop and monitor screen simultaneously.  
On top of that, the product also comes with a 360° swivel and a convenient grommet base for a solid installation.
16. AOTHIA Aothia Laptop Stand
A wood monitor stand can be an environmental-friendly alternative to plastic screen holders. This Aothia model is made of high-quality hardwood and cork combination.  
The zero-installation stand has a slight tilt, allowing users to maintain eye level with their devices. On top of that, the natural wood grain gives it an aesthetic appearance, making it a gorgeous addition to your workspace.
17. Enkel Studios Laptop Stand: Solid Birchwood
Similar to the previous product, this Enkel Studios mobile monitor stand model is also made of natural wood, specifically solid birchwood.  
The product is light-brown, making it an aesthetically pleasing ergonomic monitor stand. It also comes with ventilation on the device tray, preventing excess heat generation.
18. Rain Design mBar Pro+ Foldable Laptop Stand
Minimalism lovers will appreciate the simple design on this portable screen stand by Rain Design. The anodized aluminum body gives this product a silvery matte finish. MacBooks go well on this laptop stand.  
The product height can be increased to 3 inches from the base level, allowing users to maintain eye level with their laptops.
19. Rain Design mStand Laptop Stand
Another model by the same brand is this mStand in rose gold, ideal for laptops of all sizes. The height of the product can be increased to 6 inches, which is double that of its predecessor.  
However, this model also has a similar aluminum body with a matte finish, with an additional cable management hole in the middle.
20. Rain Design iLap Laptop Stand
All of the products by Rain Design have a familiar minimalistic construction. This product in silver is no different.  
The iLap comes with padded foam on the front, preventing wrist soreness. On top of that, you can convert this portable monitor stand to a desk riser when you remove the frontal cushions.
21. Function 101 Elevate Laptop Stand: portable, 4-position laptop stand
This model has four viewing settings users can choose. The easy elevation and compact build of this portable monitor holder make it an ideal piece for small desks. Note that the product is made of PU plastic, so it might not be everyone's first choice.
22. Maydear Bamboo Monitor Stand (Heart): Desktop Monitor Stand
The next portable monitor stand on our list is Maydear's Heart-Designed Monitor Stand. This stand is perfect for girls and women who love adding style to their setup. It is crafted using shiny bamboo wood, making it durable and an aesthetically pleasing option. It can raise your monitor up to 5 inches.
23. Uncaged Ergonomics WorkEZ Ergonomic Lap Desk
The Uncaged Ergonomics WorkEZ is an adjustable laptop stand that allows the user to adjust the height of the stand according to its needs. This portable monitor stand is perfect for bed or couch use, and it also has 2 upper latches to keep the laptop in its place without problems. It dramatically improves your posture and eye level.
24. Uncaged Ergonomics WorkEZ Executive Ergonomic Laptop Stand
The Uncaged Ergonomics Executive Laptop Stand is best for office use. This mobile monitor stand can easily be placed on a desk, allowing you to work with the proper posture and eye level. The stand comprises anodized aluminum panels that cool the laptop by dissipating heat. It can be adjusted according to your eye level and posture.
25. Mount-It! Monitor Desk Mount
If you want a sturdy and reliable stand for your triple monitor setup, you should go for the Mount-It! Portable monitor stand. This monitor stand can move to 90 degrees, making it adjustable to your eye level and comfort. It has a 360-degree rotation option, making it the perfect stand.
26. Aothia Large Dual Monitor Stand Riser – Walnut Black
The Aothia Large Dual Monitor Stand Riser is the perfect monitor riser. It can hold up to 2 substantial-sized monitors, allowing you to adjust your eye level to the optimum level. The best portable laptop stand comprises premium quality eucalyptus and poplar, giving it the structural integrity it needs.
27. Enkel Studios Home Office Work Smarter Set: 2-piece
The Enkel Studios Home Office Work Smarter Set: 2-piece is made of natural birchwood, providing outstanding durability and structural strength. The stand offers a modern and lavish look, which makes your ordinary computer setup stand out. The Birchwood mobile monitor stand is protected with oils to last longer than standard wood stands.
28. Mount-It! Two Tier Monitor Stand with Shelf
If you want additional storage for your tech gadgets besides your laptop, go for the Two-Tier Monitor Stand with Shelf. This mobile monitor stand is great for storing small items like power banks and cables. Furthermore, this mobile monitor stand has a unique design, making it look great with your surroundings.
29. Mount-It! White Mesh Computer Monitor Stand W/ Two Drawers
The Mount-It! White Mesh Computer Stand is excellent for iOS setups. It offers a clean and modern look to your computer setup, making it adaptable to your office theme. White usually works with everything. Hence, this portable monitor stand works best. It also has a shelf to store all your office supplies.
30. Maydear Bamboo Monitor Stand: Desktop Monitor Riser
Maydear is known to produce premium quality tech accessories you can use daily. This traditional mobile monitor stand gives your complete setup an elegant look. The polished wooden stand has two storage drawers and three shelves that can be used to store your supplies and other necessary items. It is built using high-quality wood that tends to last longer.
Benefits of Using a Portable Monitor Stand
There are immense benefits to using a portable monitor stand. If you spend a lot of hours of the day sitting in front of a computer screen, not only are your eyes at risk, but your neck is also. Here are some core benefits of using a portable monitor stand:
Improved Posture
Your computer table is rarely of the ideal height, and there is a high chance that you are leaning on your seat to work on your laptop. A portable monitor stand raises your laptop or monitors to an ideal height, allowing you to sit upright and work at optimal comfort. This helps you reduce backaches, neck pain, and other strains.
Better Eye-Level
Once your monitor is at the proper height, your eye level aligns horizontally with your computer screen, ensuring your eyes are under less strain. However, it is also advisable to invest in high-quality blue light glasses that block the harmful blue light of the computer screen from affecting your eyes.
Better Desk Space
Since your laptop or monitor is now at an increased height, you have some spare space on your desk. People with limited desk space can significantly benefit by investing in a portable monitor stand, which gives them more space to keep their stuff and supplies. Having a proper monitor connection also matters. Read to find more on how to do the ideal monitor connection that saves you even more space with cables.
Aesthetically Pleasing
A portable monitor stand looks great on a computer setup. Especially if you go for a wooden monitor stand, you can surely impress a few guests. Many other options in the market allow you to customize the stand according to your tastes.
Laptop Stand Buying Guide
Since most people don't know why such products are beneficial, they need to be aware of the factors that make a laptop stand ergonomic. Before investing in one for your workstation, here are a few things you should consider. 
Adjustable Angle
The purpose of a stand is to ensure users don't have to tilt their necks upwards when working. An ergonomic model should have adjustable angles that let you tweak the settings.  
Most products will have a lever that allows this or a small button that powers a noise-free gas spring. Either way, it's convenient to have an adjustable laptop stand.
Storage
A portable screen stand with storage space underneath can be a fantastic upgrade for any workplace. The model you invest in should also have a convenient drawer. On the other hand, some products also have a cup and phone holder.    
Many laptop stands come with an additional retractable tray on, which you can keep other desk and computer accessories, such as keyboards, pens, watches, and more. 
Height Adjustment
Laptop stands should allow users to increase and decrease the height of the product quickly. Look for models that have pneumatic height adjustments. This feature will let you work while sitting or standing.  
Why Is a Portable Monitor Stand Important?
Frequent Zoom meetings and virtual events held in 2020 made us realize that most people need more workstation setups. Poor aesthetics and lousy posture are all caused by a low-level laptop or monitor placement.  
A proper laptop or monitor can elevate your device to eye level, preventing pressure on your neck and shoulders.  
Most products have added features, such as smooth adjustability, storage space, portability, etc.  
Whether opting for hybrid working temporarily or operating as a full-time freelancer, a portable monitor holder can be a wise investment. 
Conclusion
A portable monitor stand can go a long way in improving your work experience. The elevated screen can reduce strain on your neck, allowing you to increase productivity. Opt for an aluminum body model instead of plastic for increased stability and long-term durability. Wooden or bamboo stands are also great alternatives.
We hope that our list of the best portable laptop stands was able to solve your neck problem. Taking breaks while working on the computer is suggested, and sitting for long hours can cause body stiffness. Thanks for reading!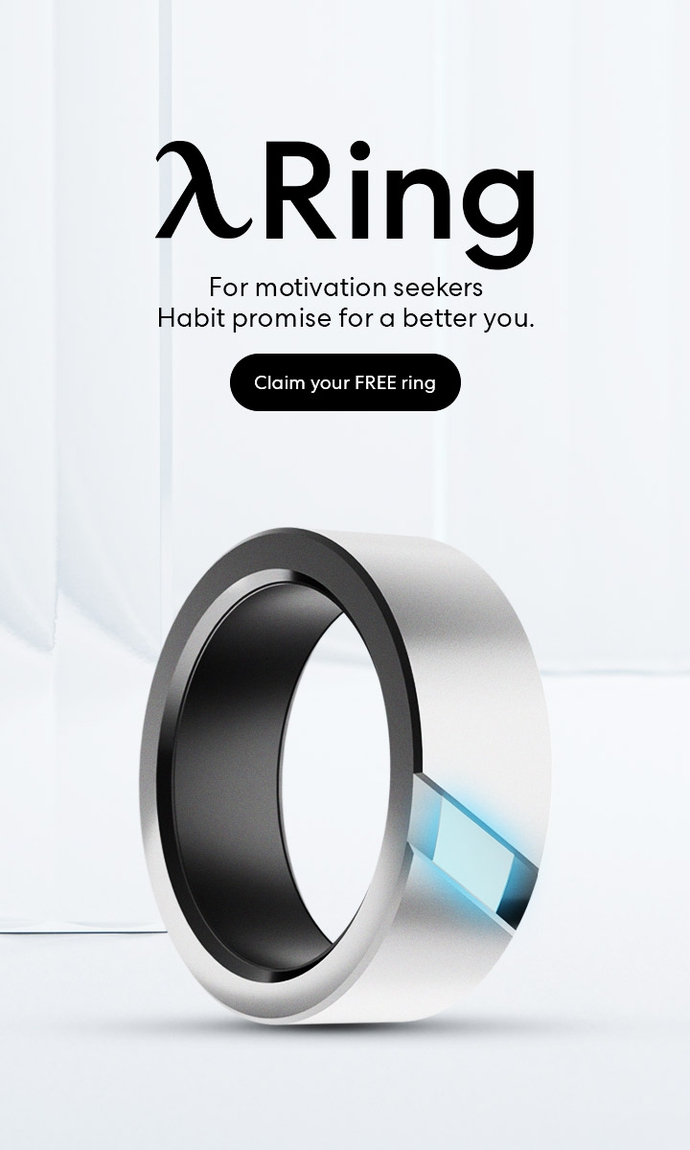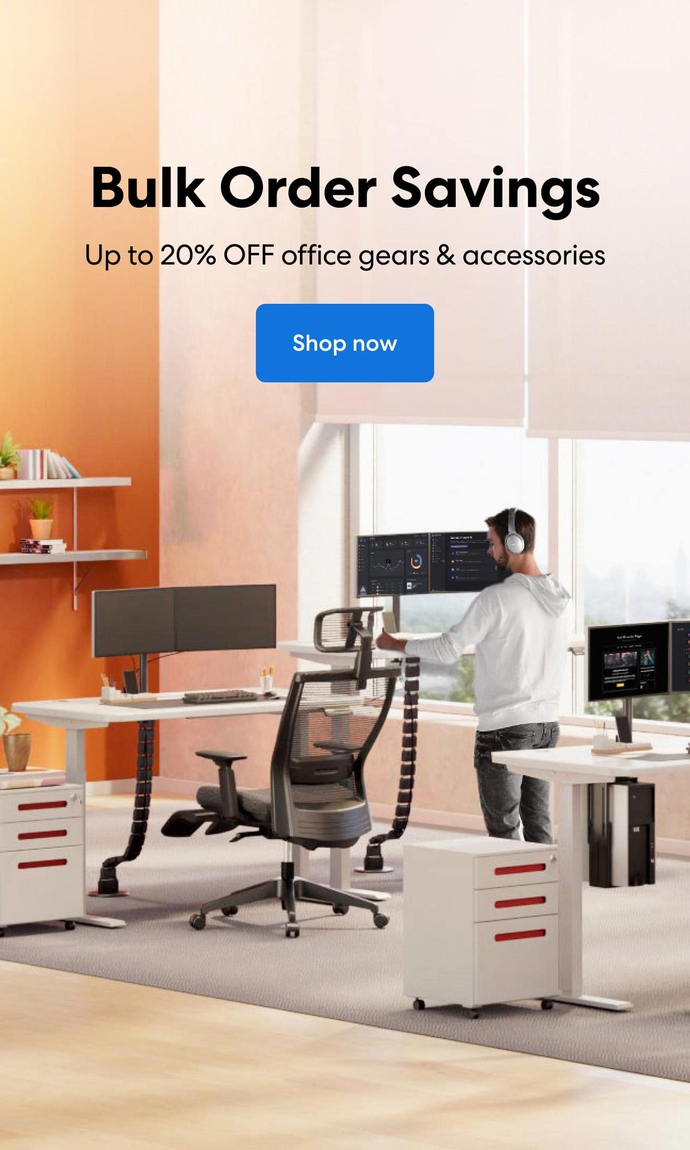 Subcribe newsletter and get $100 OFF.
Receive product updates, special offers, ergo tips, and inspiration form our team.