Workplace Inspiration
Why Is an Office Booth an Excellent Alternative to a Traditional Meeting Room?

Autonomous
|
Jan 1, 2023
1,314 Views
The concept of an office booth is becoming increasingly popular, as it provides an alternative to traditional meeting rooms. It allows for greater privacy and flexibility, not to mention a more comfortable and creative space for your team to collaborate.  
Individual office pods are gaining in popularity as an excellent alternative for confidential conversations, offering a quieter and more private space for employees and business partners to talk without distraction. 
On top of that, such working booths are also more cost-effective than traditional meeting rooms, as they don't require much space or any expensive furniture. If you're having privacy issues in your room, a privacy booth for an office may be a better alternative to consider. 
5 Reasons Why an Office Booth Is a Valid Alternative to a Traditional Meeting Room
Do you feel that traditional meeting rooms are too cramped and outdated? If so, a soundproof office booth might be the perfect solution. Privacy pods for offices offer a unique setting for meetings and come with numerous benefits. 
 Work pods provide an ideal solution for creative environments. Many companies have embraced the modern trend of such booths since they offer a mixture of privacy and collaboration. 
Here are a few key reasons why businesses should switch to a work booth instead of a traditional meeting room: 
1. Improved Productivity
With an office booth, team members can communicate without the disruption of a typical office floor. This improved focus and privacy promote collaboration, productivity, and better decision-making among employees.  
2. Comfort and Convenience
Forget about having to clear the entire floor when hosting meetings. Working booths provide a cozy and attractive space in which important events can be held. They come in several different sizes and configurations to match your office layout. 
An added perk of using a multipurpose office pod is that it can be easily transported. This makes such offices ideal for teams that are on the go and need a flexible, comfortable meeting space wherever they're located.  
On those days of impromptu meetings, the convenience of having a ready-made space is invaluable. 
3. Cost Efficiency
Compared to traditional meeting rooms, office booths can be a more cost-effective option, as they require fewer resources in terms of time and money. Such pods are also not limited to hosting team meetings. Their versatility allows them to be used for private phone calls and focused work too. 
A studio shed can also be rented or purchased depending on your needs and budget, so you won't have to worry about expensive furniture and décor costs. 
4. Enhanced Aesthetics
A soundproof office booth can add a modern and sophisticated look to your workspace. From a custom color scheme to soundproof materials, you can choose from various features to personalize the booth according to your needs and preferences. 
Whether you need a semi-private environment for a call or group brainstorming space for a project, an office privacy pod can be arranged and decorated as required. This flexibility allows you to make the most of your space, ensuring every nook and cranny is used to its full potential. 
5. More Privacy
Employees can feel more comfortable and confident about discussing sensitive topics in private without the risk of eavesdropping. This allows for a more productive meeting atmosphere and gives workers the freedom to focus and optimize their performance.
Room temperatures can also be easily adjusted, and booth occupants can come and go without disturbing others. On top of that, due to its enclosed nature, cleaning and disinfecting a prefab ADU is easier. 
Ultimately, an office booth is a valid alternative to traditional meeting rooms that can provide a multitude of benefits, from privacy and cost-effectiveness to flexibility and comfort. With all of these advantages, it shouldn't be difficult to decide if this is the right solution for your business.
The 15 Best Office Booths for Meetings
With budget, design, and workspace requirements being key considerations, it's essential to choose a setup that best suits your needs. Check out the working booths below to find the perfect one for you.  
1. Autonomous Pod
The first office booth is the Pod by Autonomous. This tiny studio shed is a minimalistic and flexible space employees can use to focus on tasks without distractions. On top of that, the affordable booth is sturdy yet lightweight, allowing easy portability for those on the go.  
Dimension
103"W x 142.5"L x 92" - 125.5"H
Material
Exterior: Composite wood
Interior: Plywood wooden frame
Frame: Steel, M300 cement
Weight capacity
2.9 tons
Minimum wattage
100W
Color
Black, White
Warranty
1 year
2. Autonomous StudioPod
Workers wanting a slightly larger space can consider this StudioPod by Autonomous. The work booth features an elevated design that steadily stands on uneven surfaces. On the other hand, this soundproof office pod also comes with glazed windows to let in sunlight and fresh air. 
Dimension
106" W - 155"L x 106.3"H
Material
Exterior: Aluminum layer
Interior: Eco-friendly honeycomb paper
Frame: Steel
Include
A closet, desk, bookshelf, TV stand, a foldable coffee table and convertible sofa bed
Minimum wattage
150W
Lighting
3 color modes
Warranty
1 year
3. Autonomous WorkPod
Give this soundproof office booth a try if you want a quiet and private pod to work in solitude. The portable space has enough room to house a desk, couch, and even a mini fridge with snacks stocked up.  
Dimension
103"W x 142.5"L x 92" - 125.5"H
Material
Exterior: Composite wood
Interior: Plywood wooden frame
Frame: Steel, M300 cement
Include
SmartDesk Pro, ErgoChair Plus, Cable tray, Filing Cabinet, Dual Monitor Arm, Anti-fatigue Mat
Minimum wattage
100W
Weight capacity
2.9 tons
Color
Black, White
Warranty
1 year
4. Thinktanks Person Pod for 4
The following work booth is perfect for offices wanting to make the switch from traditional meeting rooms to modern pods. With minimal assembly required, the soundproof office booth promotes productivity and uninterrupted brainstorming sessions for team members.  
| | |
| --- | --- |
| Dimension | 87"W x 61"D x 91"H |
| Product weight | 860 lbs |
| Power supply | 1100-240V/50 - 60HZ |
| Natural lighting system | 4000K/421LM |
| Color | Black, White |
| Warranty | 3 years |
5. Thinktanks Person Pod for 1
Ditch boring office rooms and give this compact studio unit a try. The Thinktanks 1-person pod allows workaholics to be in their most productive state, thanks to the soundproofed walls. On top of that, users also get access to electrical outlets to charge multiple devices at once.  
Dimension
External size: 40"W x 37"D x 91"H
Internal size: 33"W x 35"D x 84"H
Product weight
Gross weight: 279kg
Net weight: 235kg
Power supply
100-240V/50 - 60HZ
Natural lighting system
4000K/421LM
Color
Black, White
Include
Motion sensor and switch control
Multiple region electric sockets
Emergency safety hammer
Furniture as shown in pictures
Warranty
3 years
6. Thinktanks Compact Office
Ideal for large teams, this outdoor office booth has state-of-the-art features and a unique design that sets it apart from other pods. The glass walls ensure enough light enters the room, while the soundproofing prevents noise distraction.  
| | |
| --- | --- |
| Dimension | 7 x 7 x 7.5 ft |
| Material | Double laminated tempered glass, R200 aluminum |
| Color | Black, Green |
| Interior | Washable PET Felt |
| Standard outlet | 110-220V |
| Lighting | LED 140W |
| Warranty | 3 years |
7. Sojag Sunroom
Equipped with built-in mosquito net walls, this mounted sunroom by Sojag is the perfect addition to any backyard. Ditch traditional meeting rooms and opt for this modern alternative instead.  
8. Arrow Shed Storage Room
Sporting a durable steel foundation in natural wood coloring, this Arrow Shed room is an ideal office booth for those on a tight budget. The galvanized body ensures longevity, whereas UV panels protect the room and its occupants from harsh weather conditions. 
9. Puzhong's House Container
Further down the list, we have this modern soundproof office booth in white color with dark grey accents. Although fairly large, offices hosting multiple meetings will benefit from this outdoor pod. The container comes with kitchen and bathroom spaces as well.  
10. Puzhong House
This is yet another office booth by the same brand as mentioned above; however, this model is much more compact. The pod features a strong, lockable door with two windows. On top of that, the flat roofing ensures minimal water collection during storms.  
11. 2x4basics Shed Kit
Unlike the models mentioned previously, this product is actually a kit that users have to assemble alone. This unit comes with a peaked roof and durable steel brackets for the foundation.  
12. LIFETIME Outdoor Shed
The following prefab unit is this alloy steel office booth with double doors. This outdoor shed also comes with skylights, allowing enough light to enter the pod. The roof features trusses that provide reinforced strength to the building.  
13. Keter Factor Outdoor Shed
Consider this resin-made office booth if you lack space in your office for team meetings. The unit has waterproof and UV-resistant walls, including large skylights for sunlight to peer through.  
14. Arrow Shed Storage Shed
Our penultimate pick is yet another Arrow Shed work booth, but this model comes with a pent roof. Made from sturdy alloy steel, office workers can enjoy brainstorming inside this durable pod, indoors and outdoors.  
15. ZQQLVOO Outdoor Storage Shed
The last office booth is the ZQQLVOO model in black with white accents. This multipurpose office features large vents for optimal air circulation. The double doors on the front are also lockable.  
On the other hand, the galvanized alloy steel body prevents harsh weather conditions from damaging the walls, therefore protecting the booth from untimely corrosion.
Benefits of an Office Booth for Workspaces
Investing in an office pod is a great solution to help transform any workspace. Such work pods are prefabricated pieces of sound-insulated furniture that help to provide a working environment for those looking for an enclosed space.  
Whether you're looking to create a private study area, a break-out space for team collaboration, or an extra meeting room within your existing office layout, an office booth can be the perfect solution. 
Maximize Office Space
A soundproof office pod is designed to maximize existing office space by taking up minimal area while still providing all the necessary features. This allows businesses to transform their workspace without disruption, saving time and money in the process. 
Private Haven
As working environments become more open, privacy can be hard to come by – often compromising productivity. Installing office booths can ensure that each employee has a safe space that is away from prying eyes, allowing them to get the job done in private. Look at the acoustic rating of the booth to make sure it meets your sound reduction requirement. 
No Interruption
Whether it's to take a quick call or prepare for an important meeting, having a private workspace allows employees to get away from distractions and focus uninterrupted.  
Working booths are soundproofed and designed to limit leakage. This provides the perfect environment for unhindered productivity while preventing distractions from those outside the tiny studio shed. 
Things to Consider When Investing in an Office Booth
Are you looking for a private space to work and be productive? Then, investing in an office booth might be just the solution for you! Office booths are an excellent way to maximize the use of space in your home or at the office.  
There are many factors to consider when investing in a studio pod, and we've made it easy for you to explore your options with this informative guide.
1. Location
One of the first things you need to consider when investing in an office booth is where to place it. Is the area well-ventilated enough to keep your space cool and airy?  
Are there any obstructions that could interfere with your workflow? Once you've decided on the right location, then you can begin to brainstorm ideas for how you'd like to use the space. 
2. Size
A work booth can range in size from small to large, so it's best to measure the area where you'd like to place the pod to make sure it'll fit comfortably. Most prefab units are designed to be highly customizable, so you'll be able to adjust the size to best suit your needs. 
If you anticipate growing your business, you may want to consider investing in a larger model upfront to accommodate future expansion. 
3. Materials and Design
From prefabricated materials to custom-built units, you have a variety of options to choose from. If you want a more durable and eco-friendly solution, consider using materials such as recycled wood and metal for your office booth.  
Also, investigating the design of the pod can help you decide which fits your needs the best. Do you want a spacious and open area or something cozier and closed off? 
Wood can be a very cost-effective and eco-friendly material. However, it can also be quite susceptible to damage caused by harsh weather. On the other hand, solid steel or aluminum can be long-lasting but heavier in terms of portability.  
4. Prefab Pod vs. Prefab Studio
There are two types of office booths available on the market. Prefab pods are generally smaller and more affordable than prefab studios and ideal for telecommuters who need a workspace but don't need to have full-time residents.  
The pods often have limited soundproofing and are designed to be moved relatively quickly. On the other hand, prefab studios are built for full-time use and provide more soundproofing. Most high-end studios come with additional space for shared areas, such as meeting rooms and storage.
Conclusion
The corporate workspace is constantly changing, with new technologies and innovations that are designed to increase efficiency and productivity.  
As more businesses shift to the modern workplace, concerns about noise, privacy, and security become more of an issue. Thankfully, an office booth offers a great solution. These modified pods provide an enclosed environment to create an effective collaboration workspace.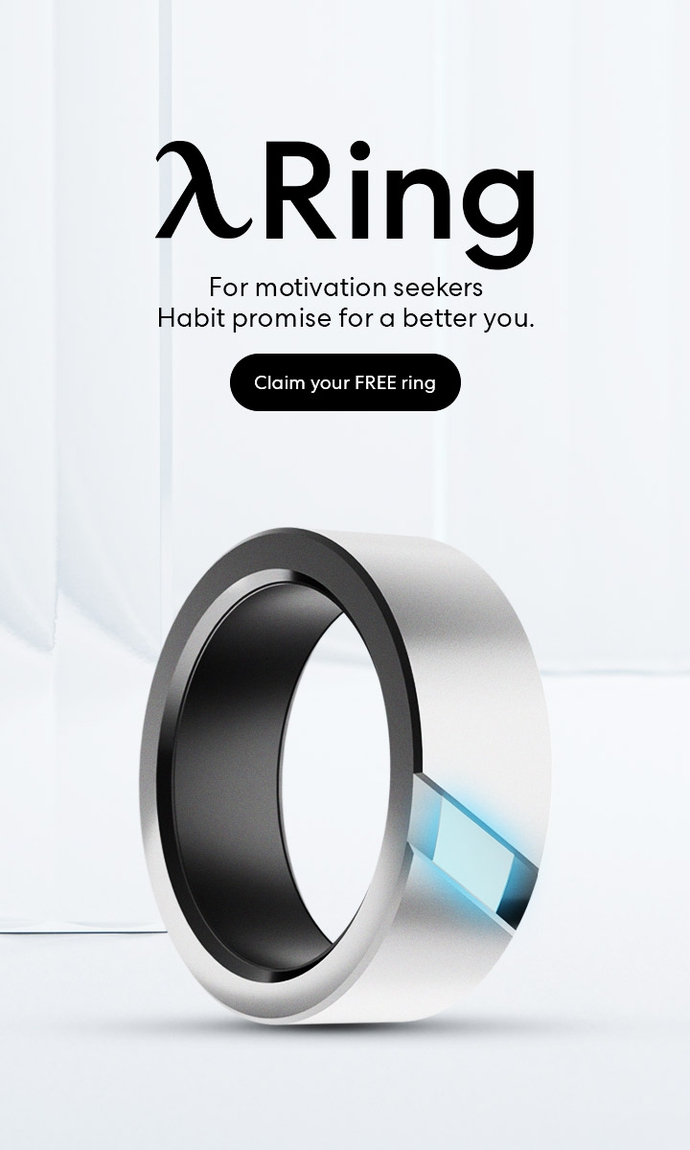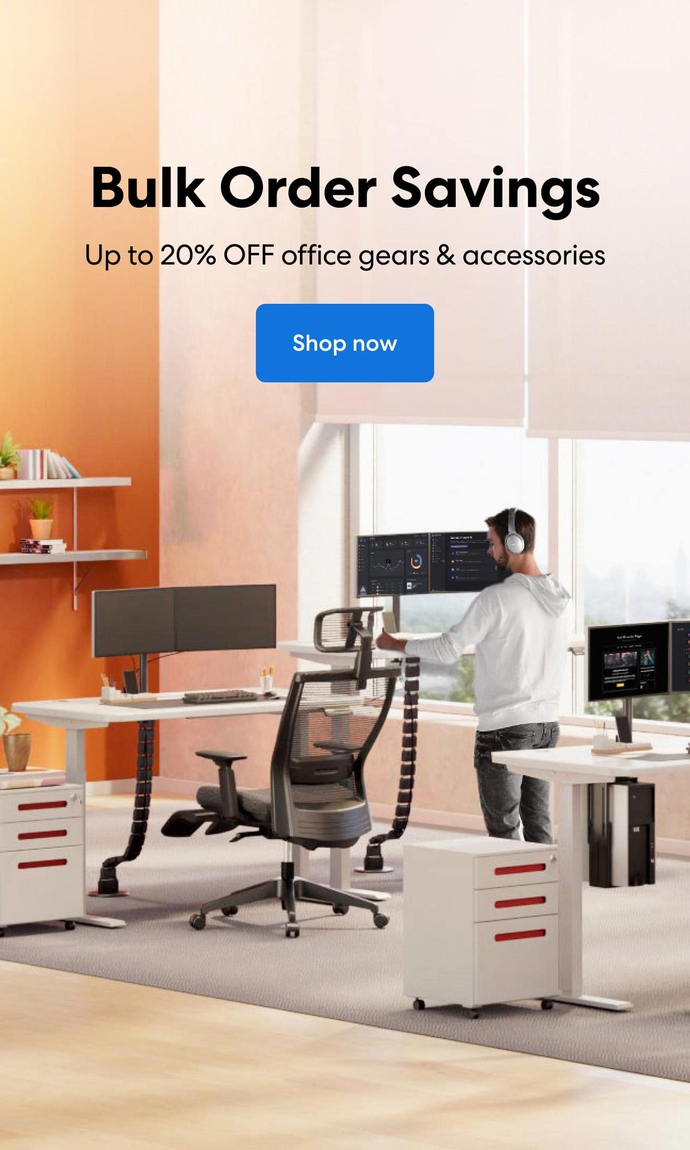 Subcribe newsletter and get $100 OFF.
Receive product updates, special offers, ergo tips, and inspiration form our team.