Working from a computer has excellent benefits and perks but requires a significant amount of focus. Programmers can develop unique and creative projects but still need to focus on doing their job correctly. If you are thinking about back pain and having a bad posture, you are more likely to be distracted. Since we want you to be comfortable doing the best job you can, we bring you a list of the top 25 best chairs for programmers in 2022.
Whether it's a back strain or just feeling less active while working, these problems can determine if your job performance gets worse. No worker should suffer from those problems, but it's very common ergonomic office injuries since not everyone is actively investigating the issues that using a conventional chair can cause.
You could ask yourself: What is a good programming chair? The question is not that hard to answer. The best programming chair is the one that supports your back and makes you comfortable while working. Since some of these chairs are designed with that purpose entirely, there is no need to be worried about feeling any pain.
What Are the Best Chairs for Programmers?
Even if you know what to look for in an office chair for programmers and what to fit them with, looking for the perfect one is still a tedious task. If you work as a programmer and have long-period working hours, you shouldn't worry about other things than working. To ease your job, we bring you the top 10 best chairs for programmers to guide you in your purchases.
1. Autonomous ErgoChair Pro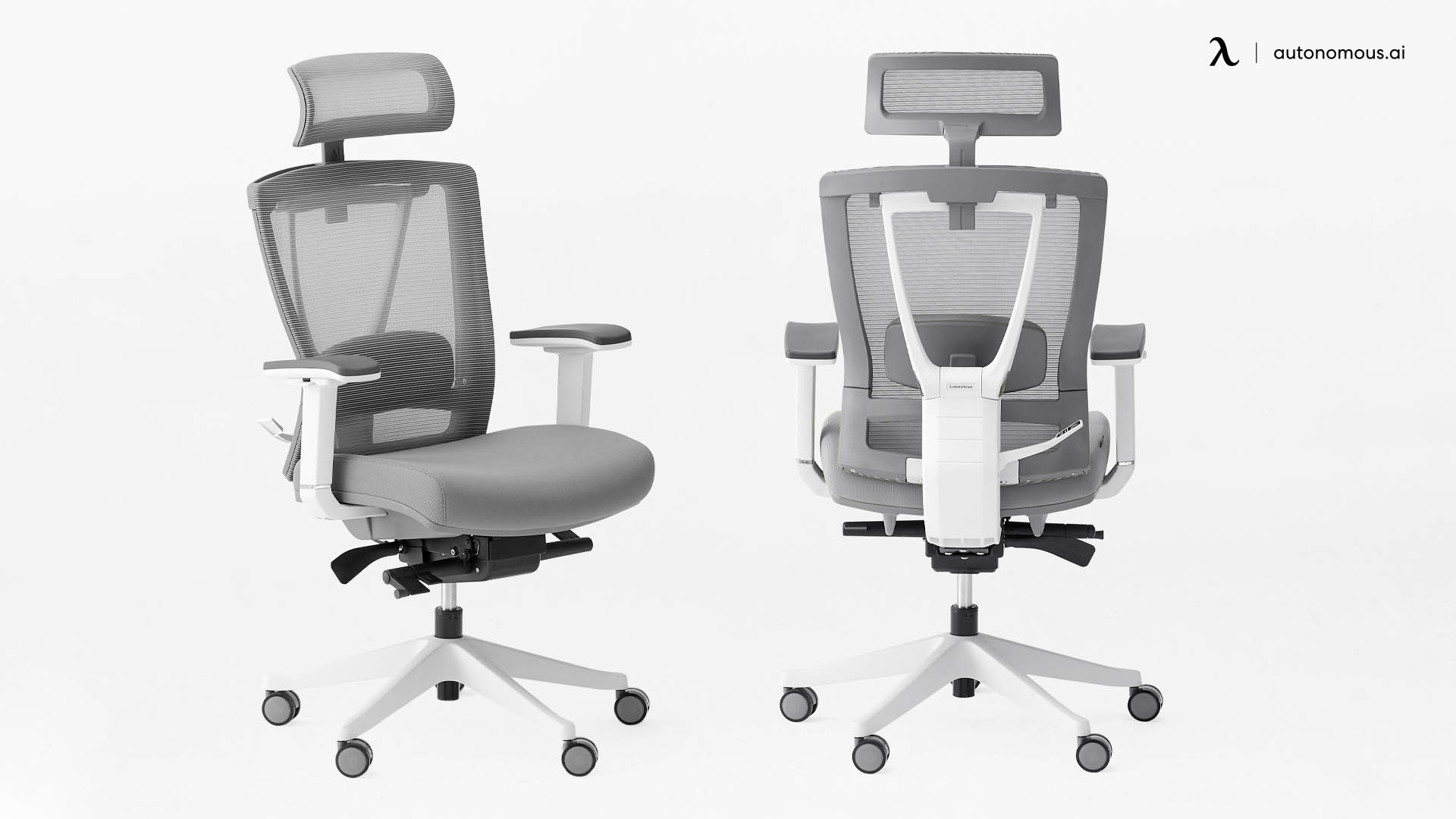 The ErgoChair Pro is one of the best chairs for programmers and workers in general. This chair, developed by Autonomous, has everything someone could ask for in an ergonomic chair. Full adjustability, excellent lumbar support, and various colors are available for you to choose, which best suits your place's aesthetic.
Autonomous designed this programmer chair to provide full-body support with its mesh back, armrests, and neck rest that are completely adjustable. The ErgoChair Pro also offers you the chance to decide how much lumbar support you want to receive and an outstanding tilting backrest. Getting recognized by BIFMA is not a small task, but Autonomous did it with this programmer chair! So don't doubt its quality.
2. Autonomous ErgoChair Plus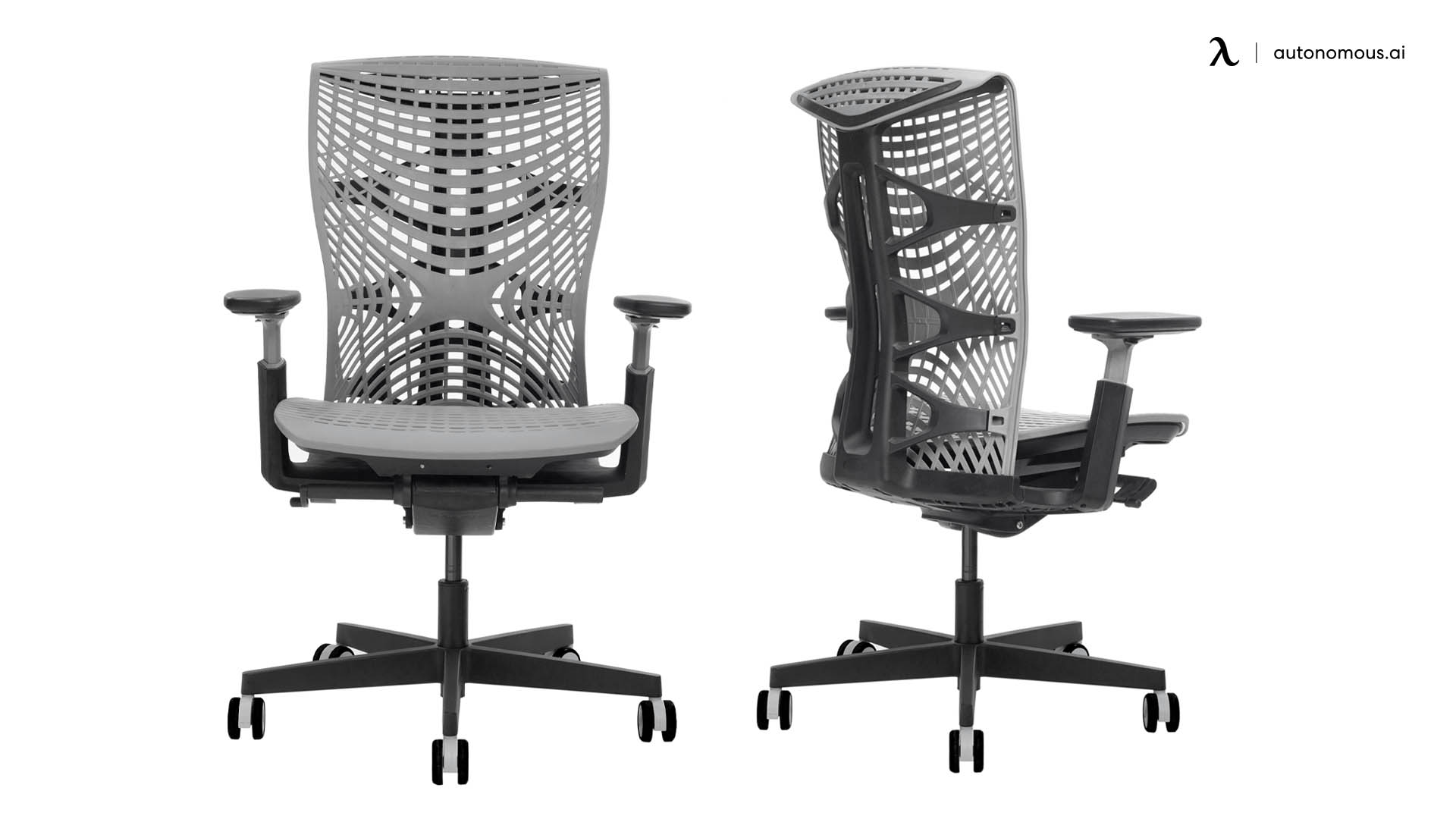 Another Autonomous chair that achieves its goal is the ErgoChair Plus, which is very popular for its effectiveness and comfort. This programmer chair's lumbar and spine support is definitely a premium choice for everyone who decides to buy it because of its fishbone design that adjusts perfectly to your spine's natural curvature.
The Kinn Chair is another product with no problem meeting the BIFMA strict standards. It is an innovative chair that allows you to adjust everything you need and still gives you tremendous advantages while using it. Autonomous decided to use TPE and mesh with this programmer chair, and it was a great decision. This material significantly improves the chair's quality and boosts its comfort and back support.
3.  Autonomous ErgoChair Recline (MyoChair)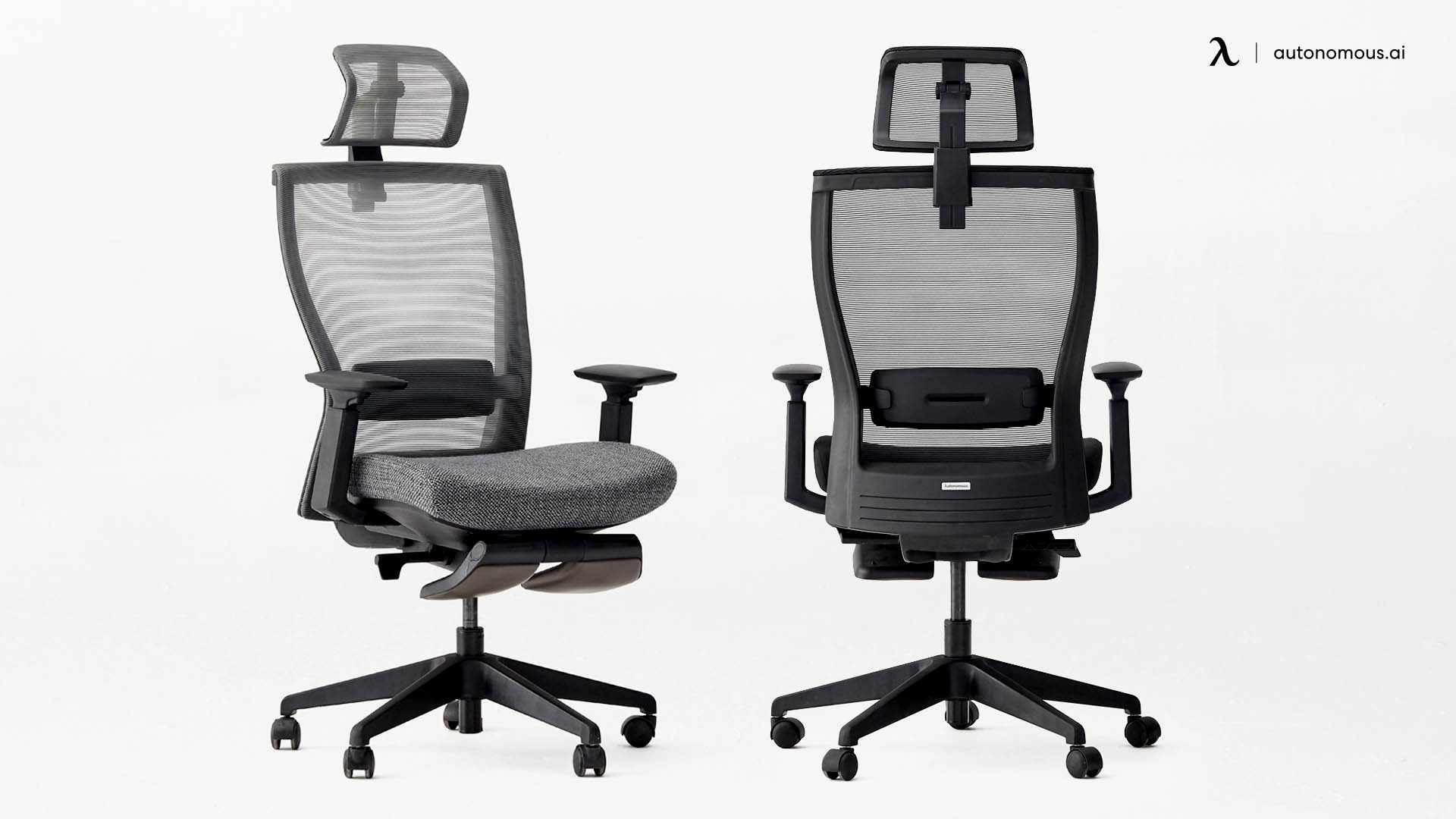 With the ErgoChair Recline, Autonomous gives you an office ergonomic chair that is both affordable and functional. This best chair for programmers helps your back breathe with its woven mesh chair that makes it comfortable and highly resistant. The MyoChair comes in a simple but effective design that is elegant and minimalist, letting you avoid complicated controls and functions. However, this programmer chair has a decent range of adjustability for you to change it as you please.
4. ErgoChair Core
5. AvoChair
6. Northread Ergonomic Mid Back Swivel Black Mesh Desk Chair
7. Finercrafts The Office Chair: Headrest & Legrest
8. KERDOM Office Chair: Flip-up Arms
9. Duramont Reclining Leather Office Chair: Ergonomic Adjustable Seat
10. High Back Breathable Mesh Chair with 3D Adjustable Armrest
11. US OFFICE ELEMENTS Conference Chair: Lumbar Support
12. US OFFICE ELEMENTS High Back Big & Tall Office Chair: Headrest
13. The Office Oasis Ergonomic Chair: Hardwood Floors Caster
14. The Office Oasis Office Chair Cylinder Replacement: With Removal Kit
15. The Office Oasis Office Chair Wheels: Rollerblade
16. Logicfox Ergonomic Office Chair: Saddle-shaped Mesh Seat
17. Logicfox Ergonomic Office Chair: Saddle-shaped Sponge Seat
18. Logicfox Ergonomic Office Chair: Double Lumbar Support
19. Steelcase Leap Fabric Chair
The Steelcase Leap Fabric Chair is one of the best chairs for programmers. It offers a minimalist design that fits with almost every aesthetic you want to try. This programmer chair grants all the benefits of a programmer ergonomic chair with excellent durability and adjustability. This Steelcase's product modifies its back regarding your position, assuring long-period back support.
20. ErgoHuman High Back Chair
The best chair for programmers is the one that prioritizes your health and helps you correct your posture, and that is precisely what the ErgoHuman High Back Chair does. Apart from a programmer office chair's essential function, this one offers a unique synchro-tilt mechanism that helps you correct your posture regardless of your position, fully supporting your back.
It's also good to know that this chair helps you to improve your blood flow and circulation, making it even better for your health. As it should, the ErgoHuman High Back chair also has eight different adjustable features for you to check until you get to your sweet spot.
21. Humanscale Freedom Task Swivel Ergonomic Chair
Humanscale scored a great success with developing the Freedom Task Swivel Ergonomic chair that takes advantage of the user's body weight to improve the back support and adjust the seat depth. This programmer chair is excellent for correcting sitting posture and helping with your low-back pain. It also offers extra comfort since it reduces the pressure points and adapts to your body shape.
22. Gabrylly Mesh Chair
This best programming chair helps to treat many parts of your body since it supports your back, head, hips, and arms. The Gabrylly Mesh Chair is ideal for long-period schedules because of its comfortable mesh that keeps air circulation and adds a whole new comfort level. This product also comes with a great range of adjustments and allows you to lower or raise your armrests.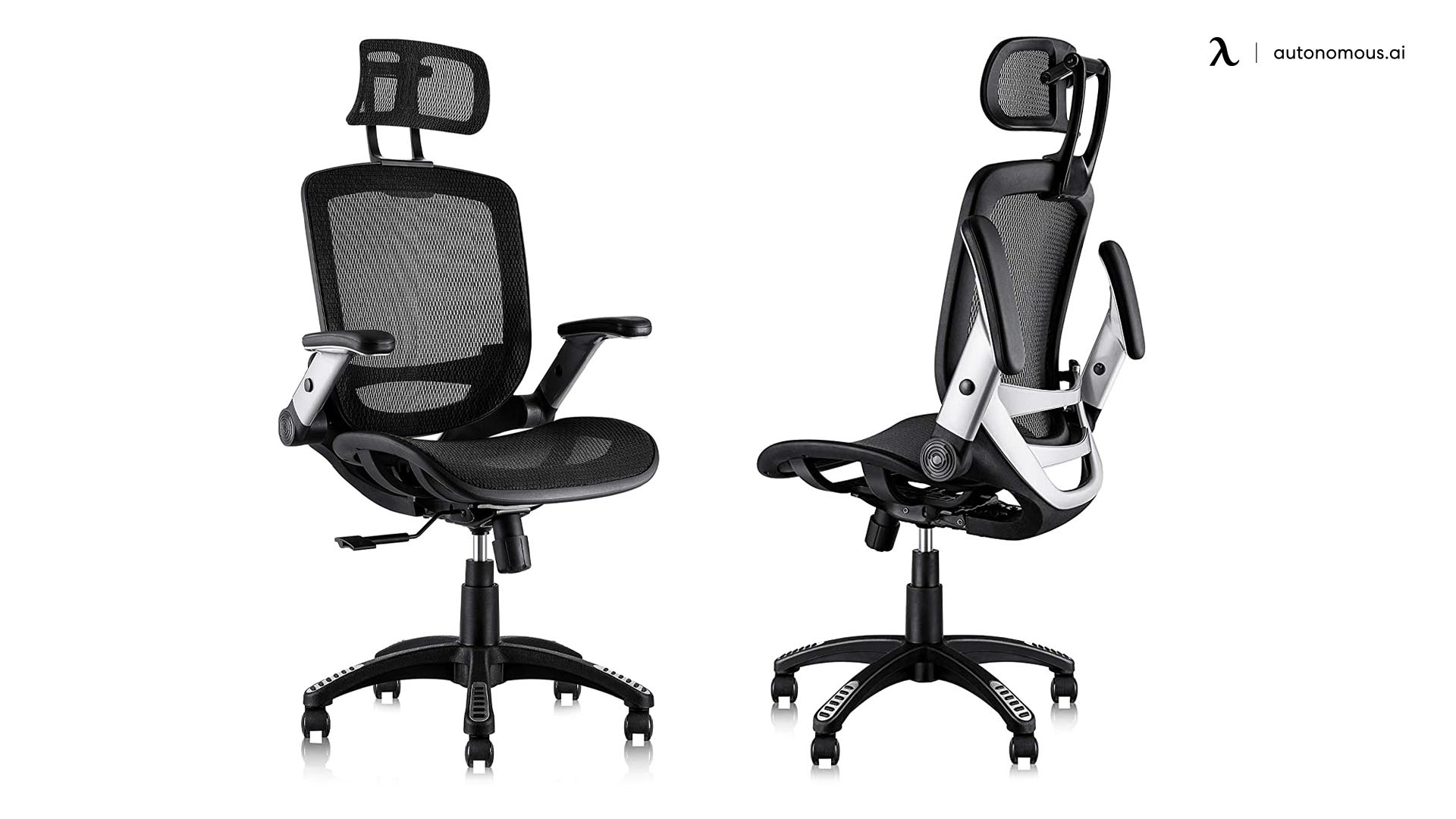 23. Berlman Ergonomic High Back Chair
Here is another best programming chair. The Berlman Ergonomic High Back Chair easily fits into the best office chairs for 2022 because of its tilt lock mechanism that is made to improve comfort and posture correctness while adjusting to your stature with its seat height adjustability.
When looking for an office ergonomic chair for programmers, this is a great option to start with. The lumbar support is very decent, and it offers a modern design that is easy to fit with any aesthetic.
24. Steelcase Series 1
As an entry-level office ergonomic chair for programmers, the Steelcase Series 1 offers a chair that covers all your needs without needing to follow complicated instructions. This chair provides really proper back support and creative 4D adjustable arms that make it a dynamic and minimalist chair to work with.
The reason why we say it works as a good entry-level programmer chair is because it is more accessible than others on the list regarding its price. The Steelcase Series 1 is available in a fair variety of colors, so you can pick whichever suits your place best.
25. Haworth Zody Office Chair
Our last best chair for programmer is the Haworth Zody Office Chair, which prioritizes and delivers unique comfort and back support. That is not the most attractive programmer chair regarding aesthetics since it has a conventional design, but that's because it focuses on bringing well-implemented lumbar support that fits perfectly the natural curvature of the human spine and assures durability for a fair price.
How to Choose A Good Chair for Programming?
Now that you know the importance of finding a good programming chair, it appears the following question: What to look for in a programming chair? That is an excellent question because you need to take into consideration some critical criteria.
There are tons of office chairs, but not picking the right one that offers you what you need can turn out to be a bad investment for you.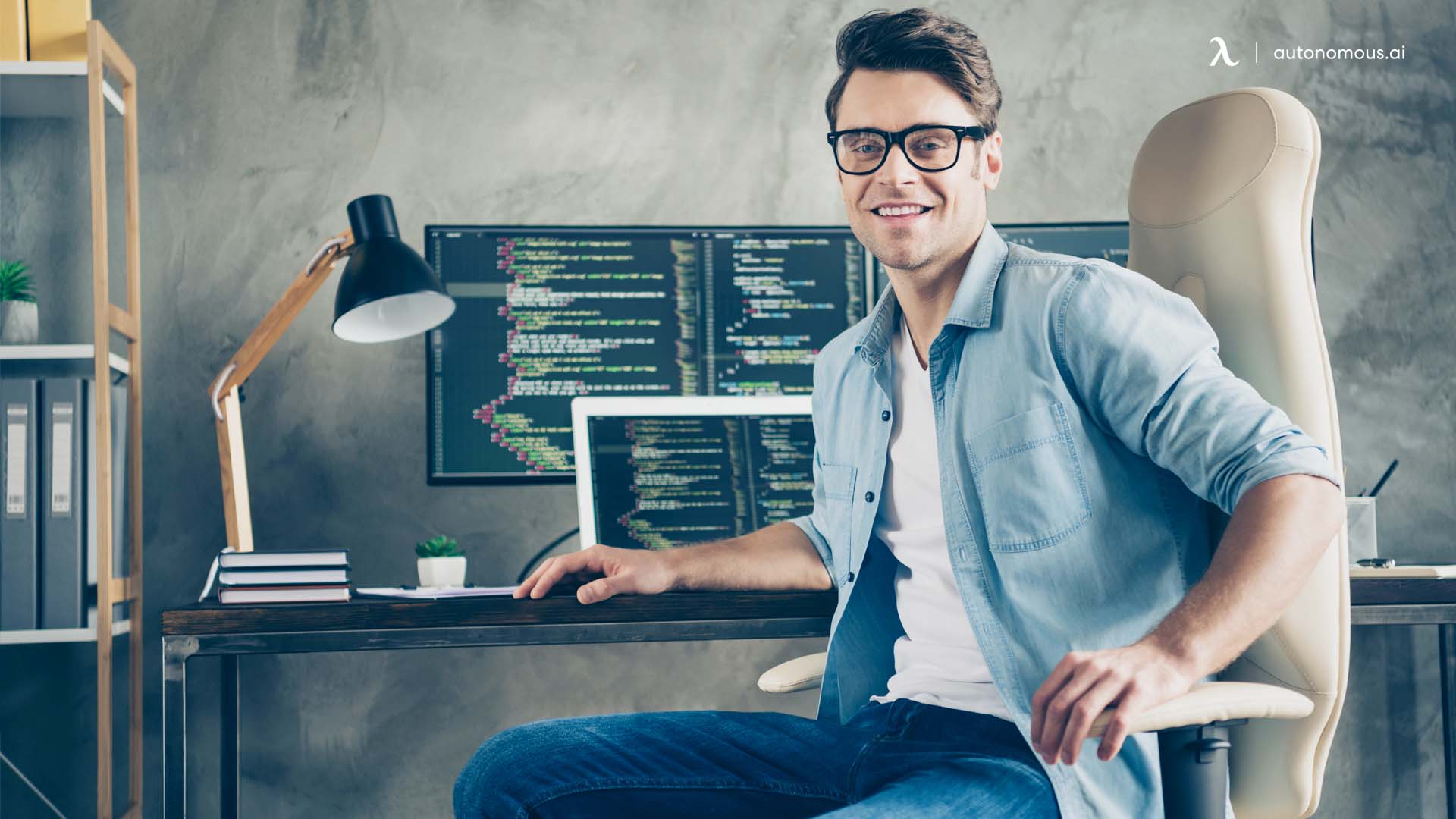 We want to help you make the right choices, so here are some fundamental things that you should look for when buying an ergonomic chair:
Adjustability
Traditional chairs can often cause back pain or discomfort when sitting in them because people make them with general characteristics and can't change them. That lack of adjustability is well known by the ergonomics industry, which is why they offer you the possibility of adjusting your chair according to your needs.
The seat height or depth, the armrests, the leg rest, and the back support are just some of the few things that you should be able to modify in a good ergonomic chair. However, some offer up to 19 different modifications exclusively for you to find the spot when you feel the most comfortable in them. So, look for a chair that lets you adjust it into the best chair for you.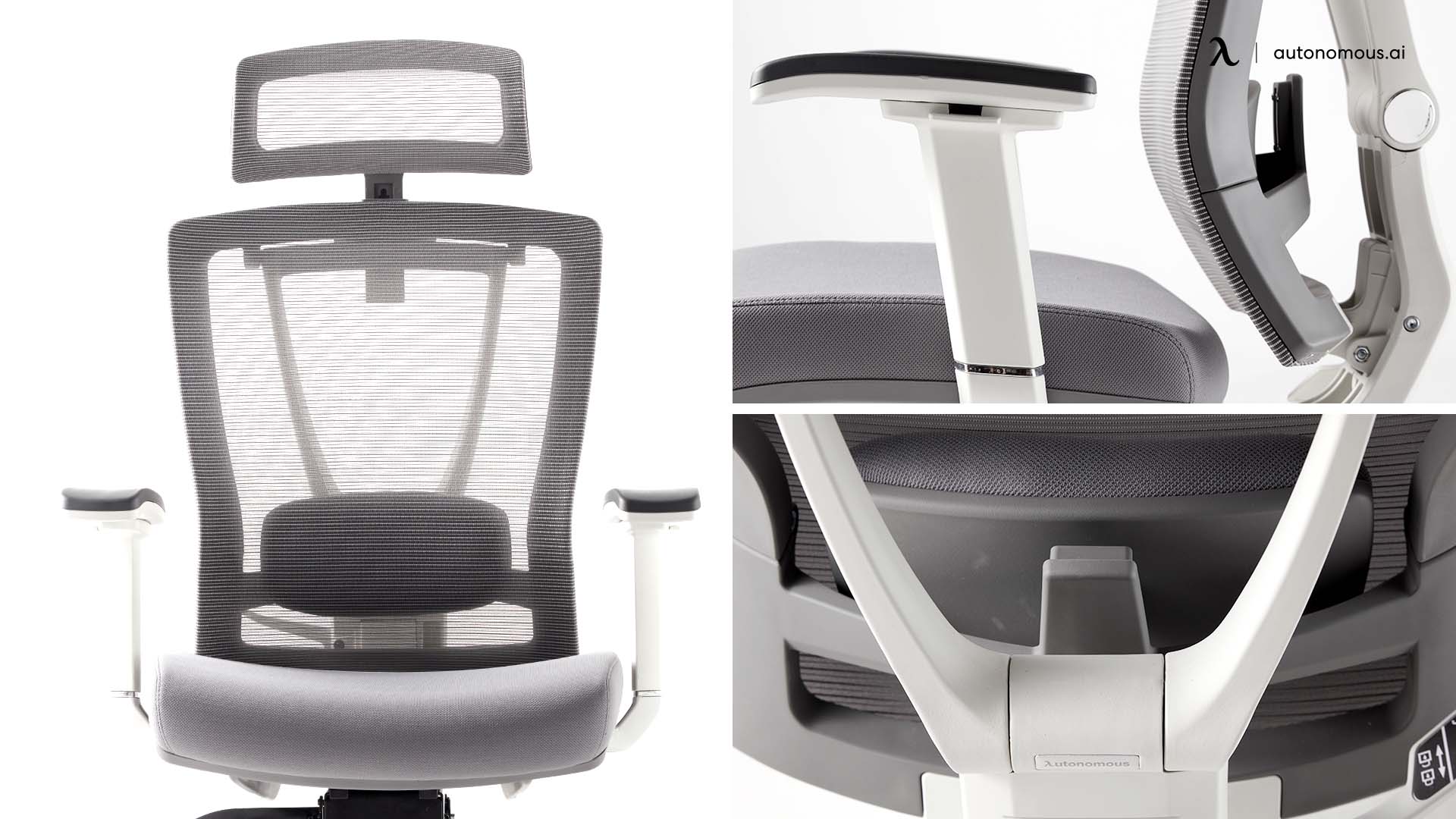 Seat Height
As explained before, seat height is one of the things that you should be able to adjust in a good programming ergonomic chair. This one is pretty important since it can make a chair useless if you can't fit it with your programmer desk setup other components.
Whether it's too high or too low, working without being at the perfect height for your computer can be highly unpleasant for any programmer. Some people look for chairs with a seat height from 16 to 21 inches off the floor and are happy with them. However, those chairs may only be useful for one task and limit the possibility of using the chair for something else.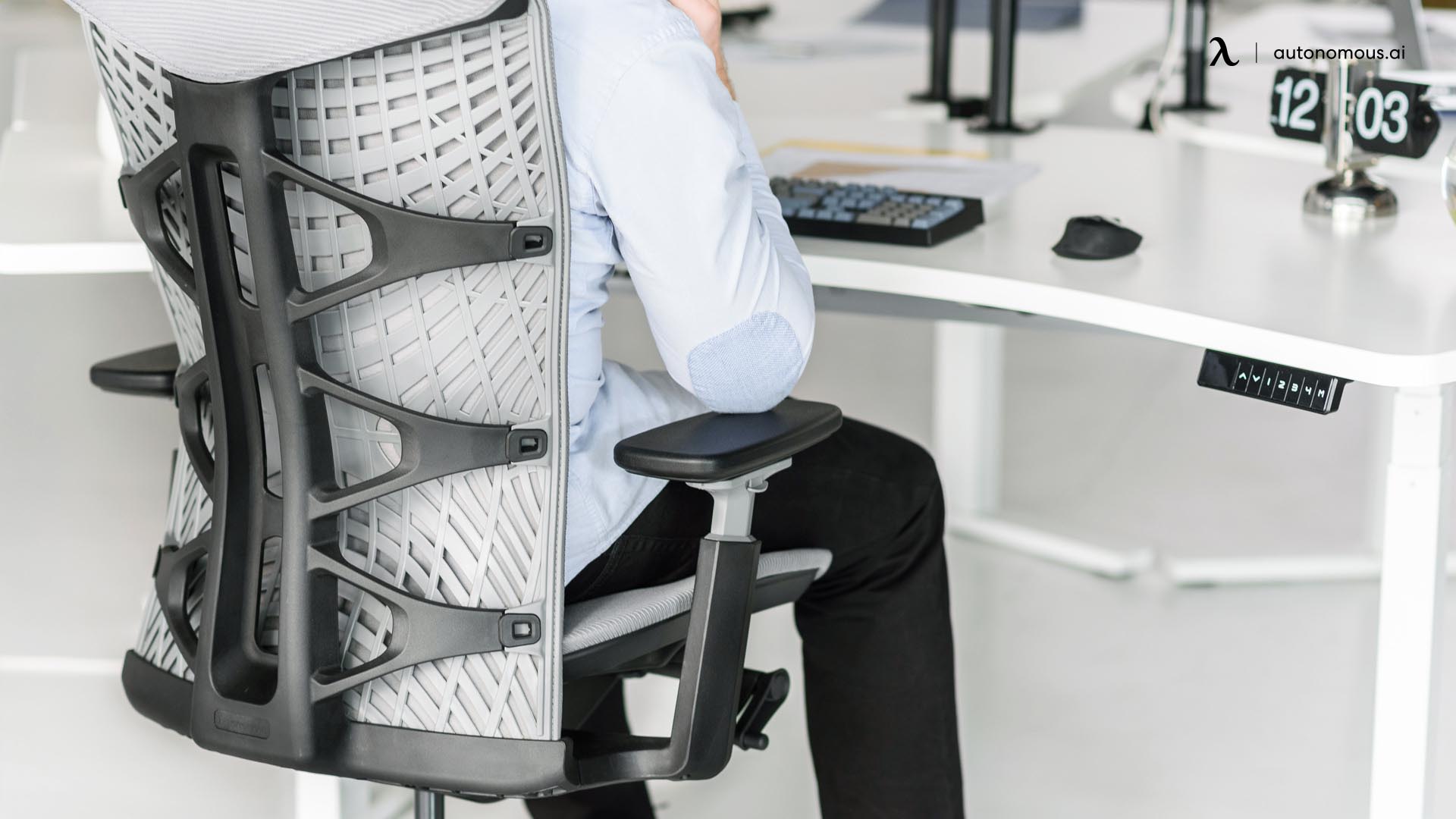 Material
The materials of a programmer chair are like the ingredients of a food recipe; they are essential. The ergonomic chair design can be spectacular, but the chair is just a sophisticated conventional chair without adequate materials. The main goal of a chair is to be as comfortable as possible, avoiding anything that could make the users experience unpleasant or average.
Some of the best materials for an office chair for programmers are:
Mesh: It boosts your back seat breathability, improving the airflow of the chair.
Vinyl: Vinyl makes the chair highly resistant, which assures its longevity. It also is very easy to clean.
Leather: Because it makes your chair look sophisticated and offers outstanding comfort.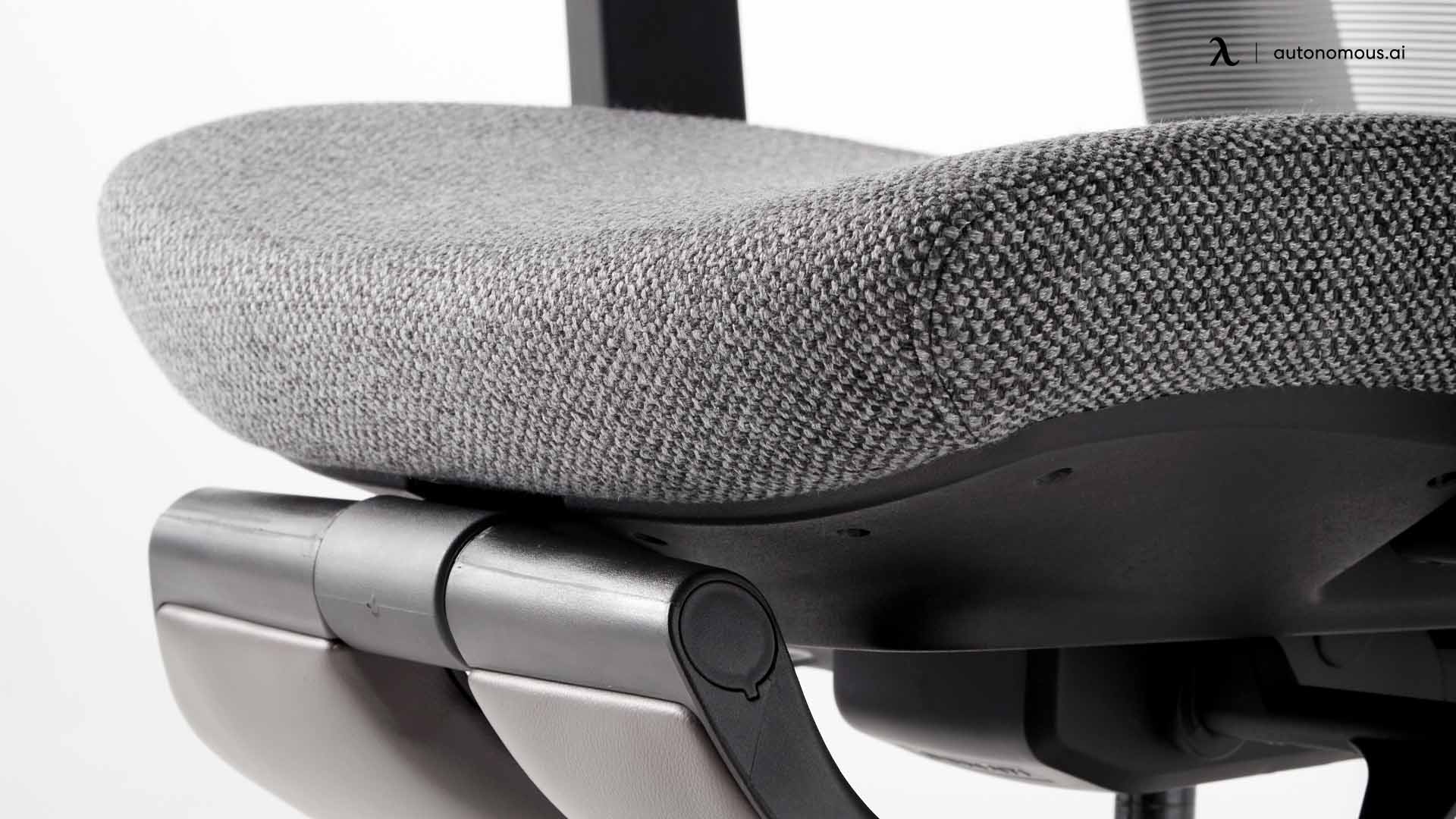 What Things Can I Fit an Ergonomic Chair With?
It doesn't matter if you have the best chair for programming if it's the only thing you have to work on. Programmers and people who work from their computers, in general, need a good working setup that improves their productivity and energy. There is nothing more pleasant than working in a place you like to be in.
We have a few recommendations regarding the improvement of your workplace, which occurs when you combine the comfort of a good programmer ergonomic chair with other elements that boost each other's assets, working together to make your performance better.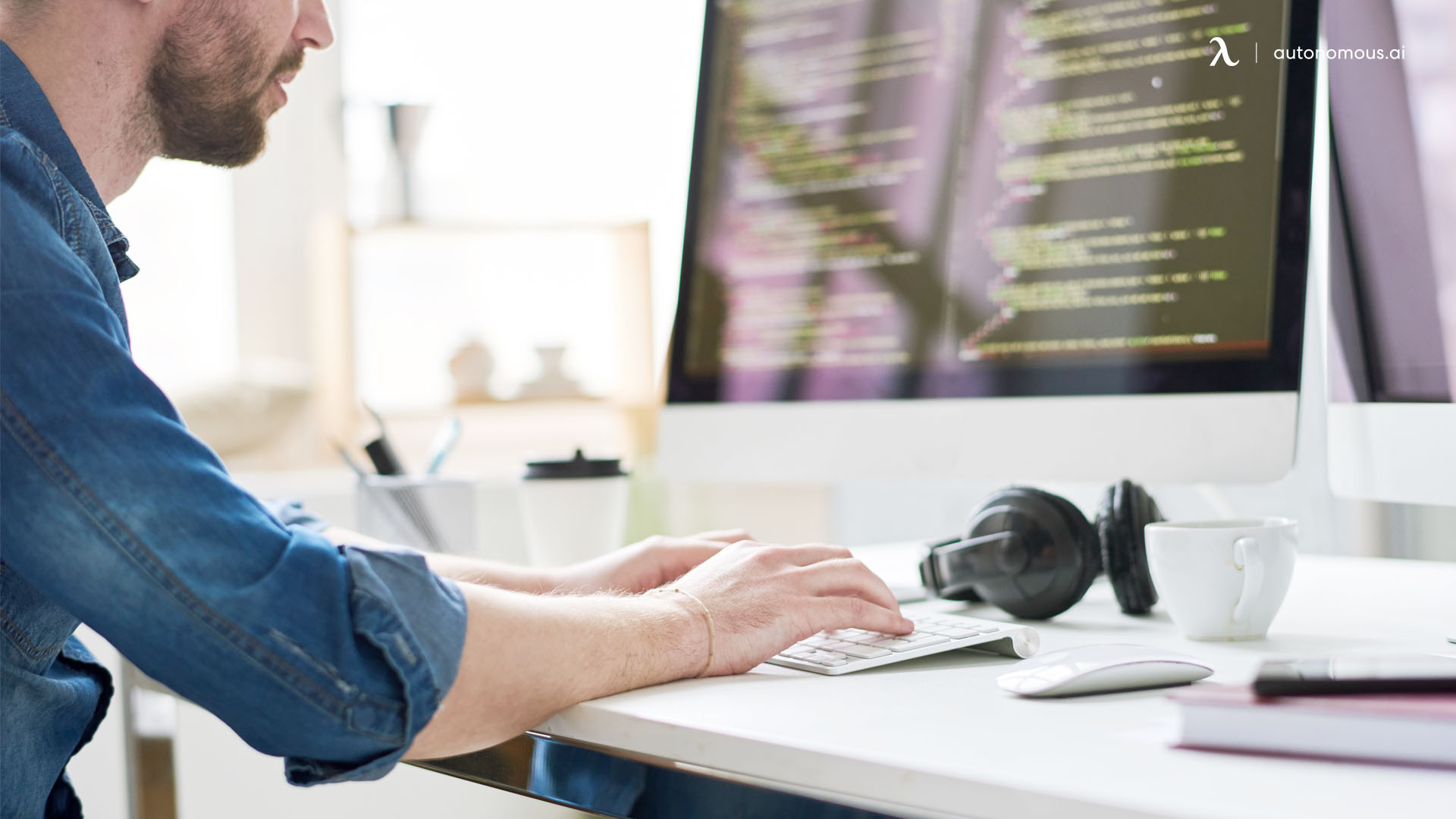 Desk
Naturally, you need a place where you can put your computer and other stuff you need to do your job adequately. A perfect standing desk is an ideal match for an office chair for programmers since they work as two parts of the same setup, complementing each other and functioning to achieve the same goal.
The first thing you need to worry about when purchasing a desk or using an old one is the space available for you to put things in it. Before you try to add items to improve the aesthetic, make sure you have everything you need to work at hand without disturbing other components of the setup.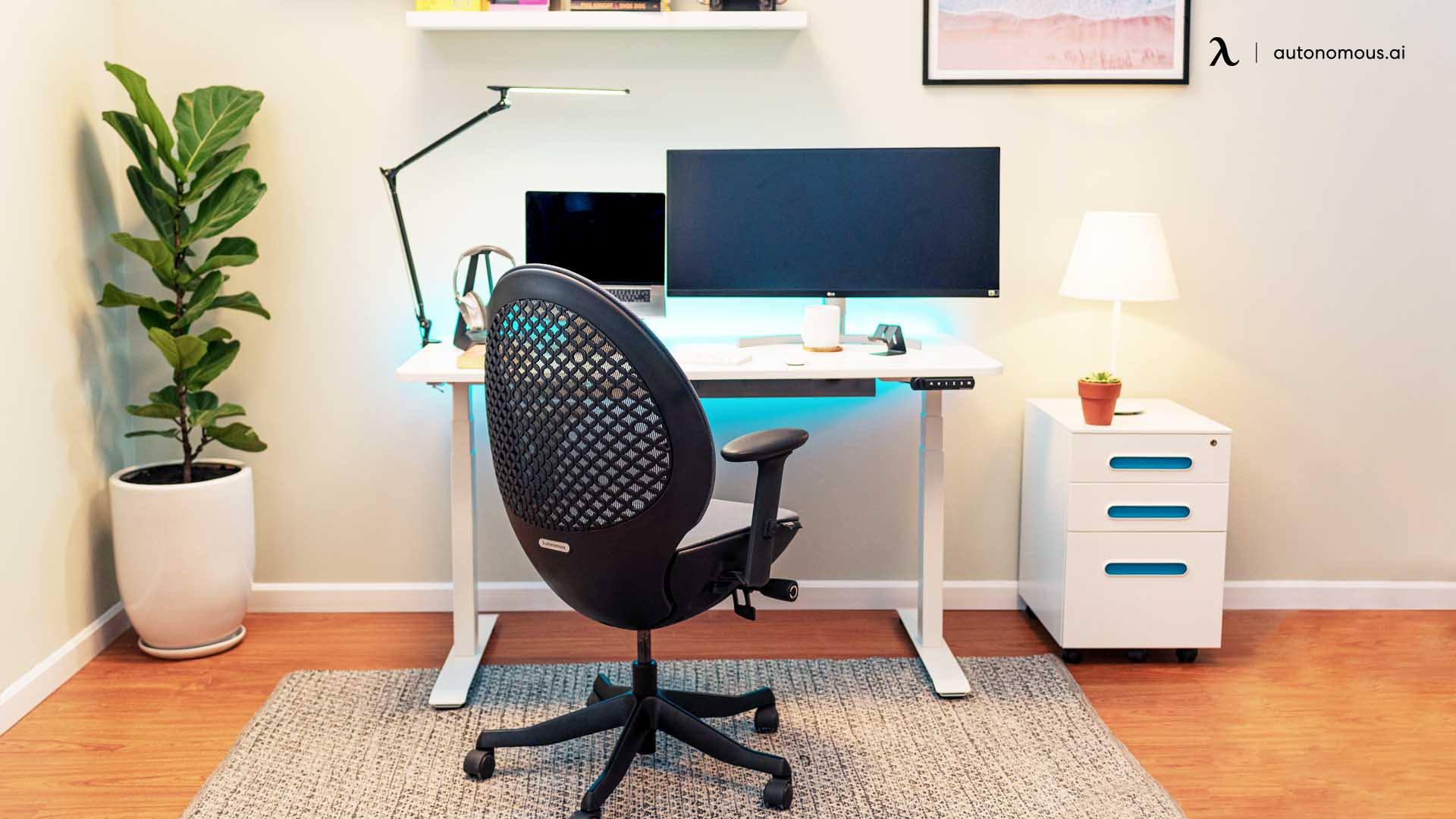 Dual Monitors
Dual monitors are a gift for everyone who works on their computer. Investing in adding these to your workplace shows a significant but positive change in your productivity since it allows you to work with more information. Dual monitors also save tons of time because, with them, you don't have to waste time closing and opening windows and side programs since you can work with both altogether.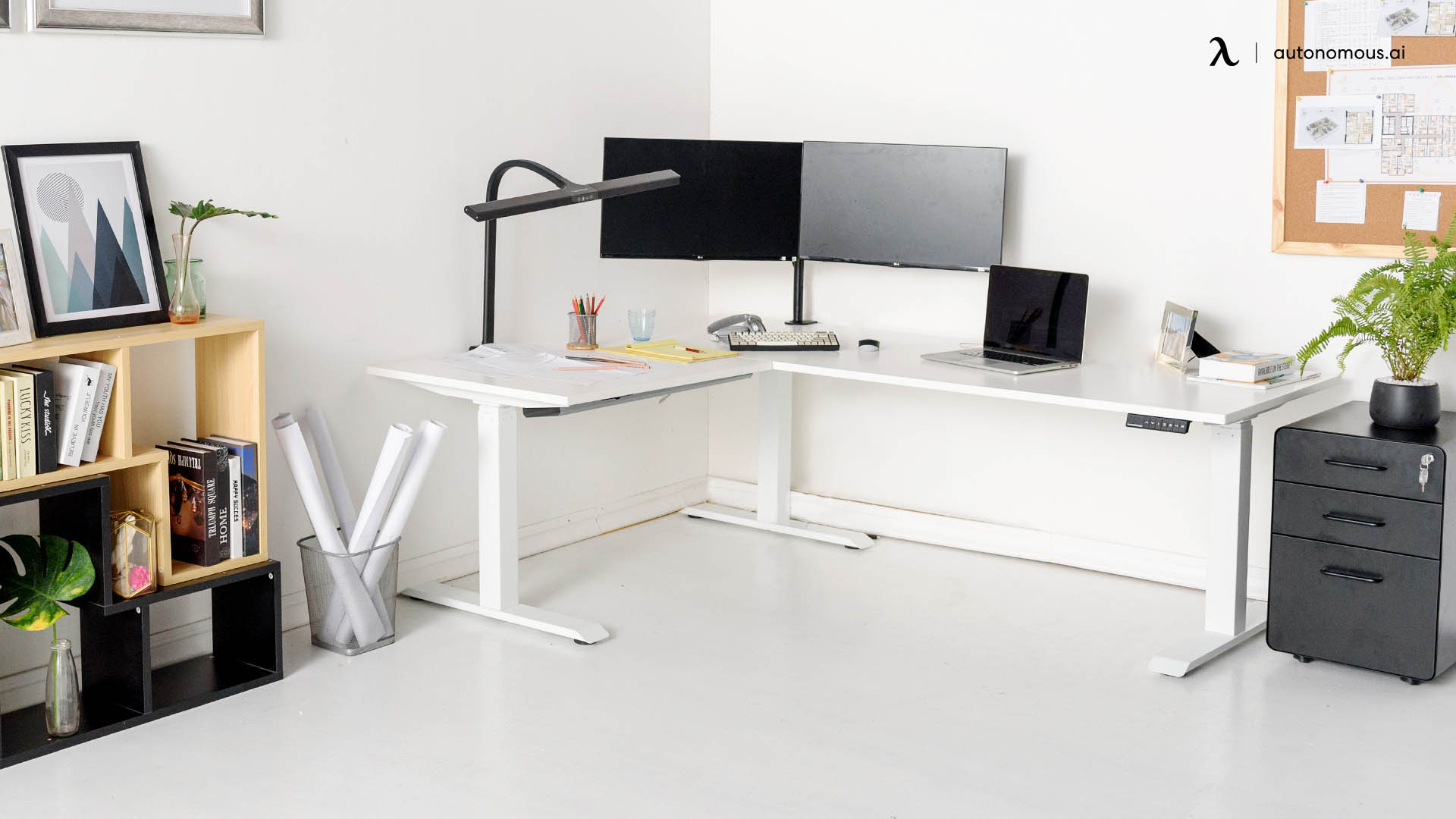 Music
Working with music may not seem an important thing that makes a big difference, but it does make a huge one for some. It is proven that music helps you develop your ideas faster and make you feel more comfortable in the place you are in, so it wouldn't hurt to try to work with some mood music for concentration in your workplace to notice if there is any visible change.
Lumbar Support
The lumbar support feature in ergonomic chairs is essential to its primary function, delivering comfort and easing back pain. That allows your low-back to rest correctly and the rest of your back to breathe appropriately.
Almost every office chair or ergonomic chair provides this function, varying its quality and level of support. It is recommended to find a chair that lets you adjust how much lumbar support you want to receive. That way, you can make the chair fully support you and adapt to your body shape.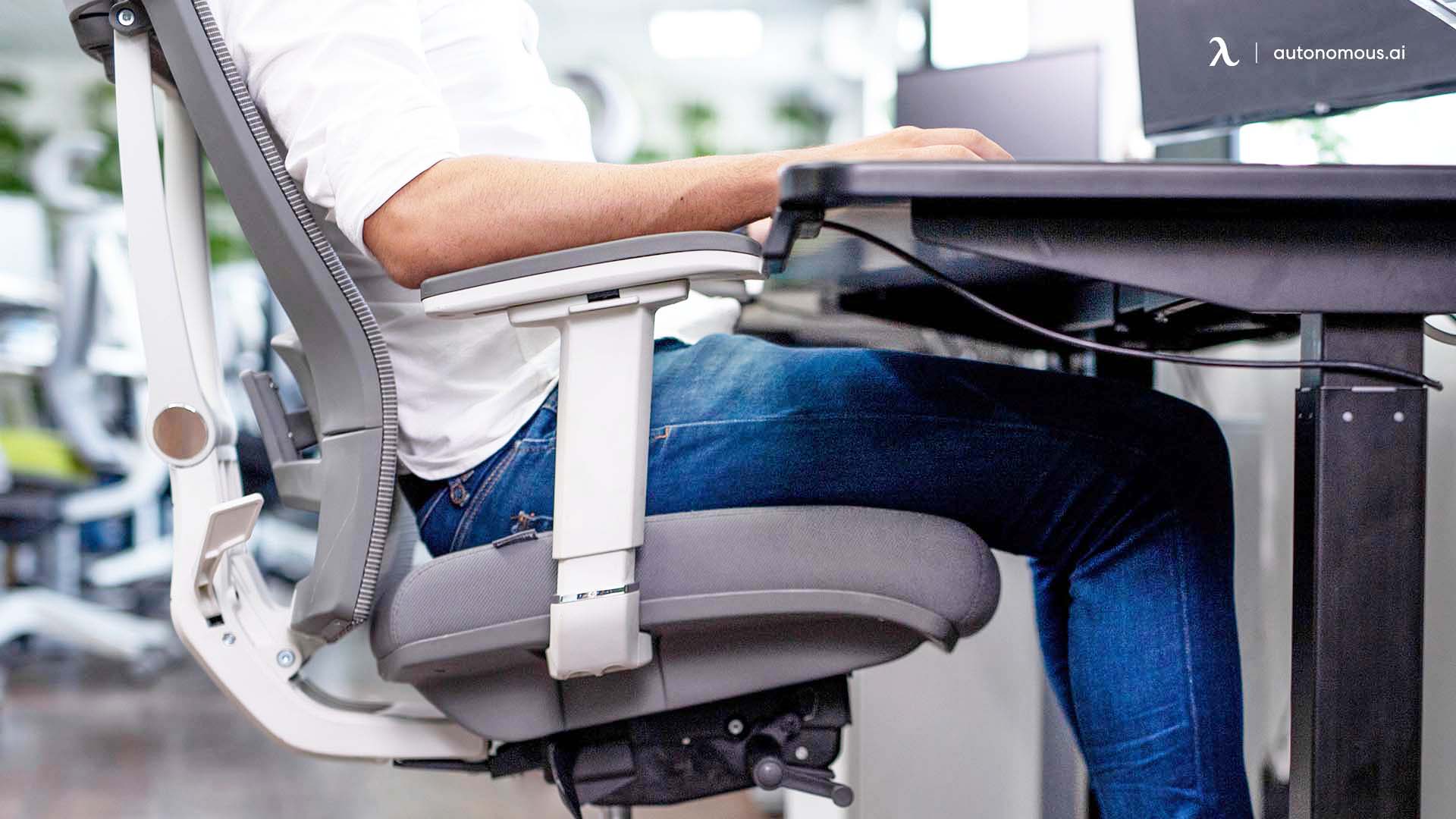 Video ads for product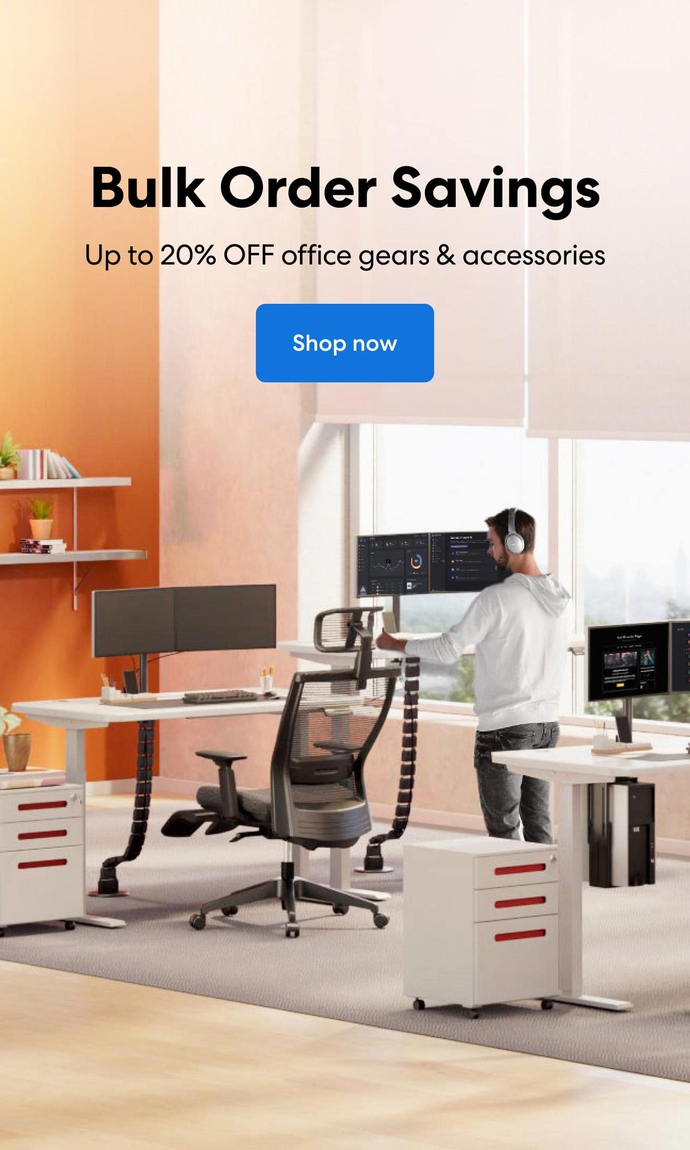 Subcribe newsletter and get $100 OFF.
Receive product updates, special offers, ergo tips, and inspiration form our team.