Comparing the ten best office furniture brands in the US for 2021 is surely a challenging task. Why? Because the discussion is not based on revenues only! We are discussing the ten best furniture companies.
So what are the points of comparison? It could range from the number of products on offer, the variety in the product range, the comfort, customer reviews and scores, and many others. We chose to stay away from revenue, deliberately as some companies cater to regional markets, and then we have international players like IKEA and more.
10 Best Office Furniture Brands in the US of 2021
1. Autonomous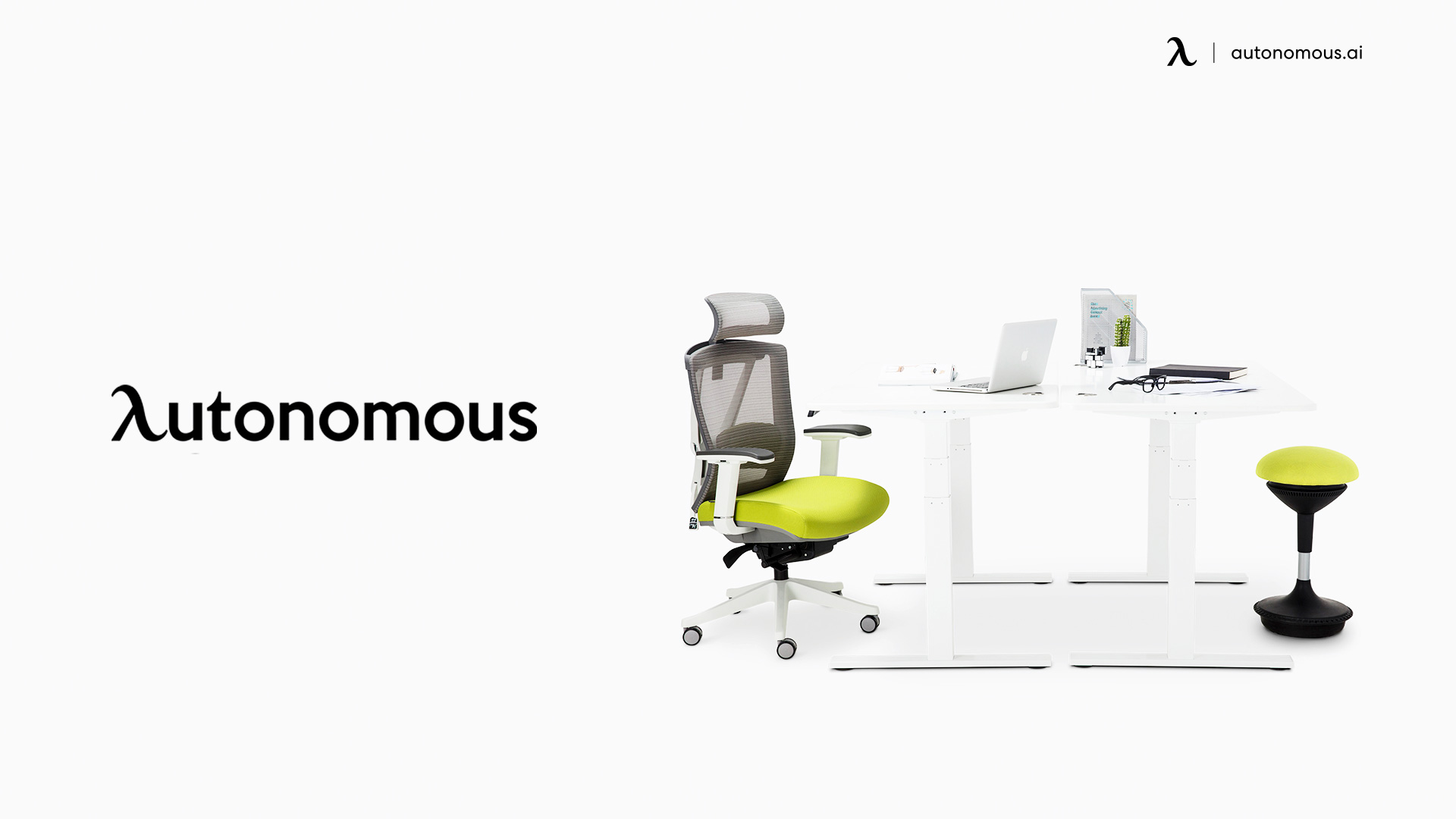 Autonomous, a commercial office furniture company, was established in 2015 in the USA. Breaking traditional barriers, Autonomous has been driven by technological innovation. Take a look at their tech office furniture and be amazed. Since starting with a small group of employees, Autonomous has established itself as a pioneer leading the way for office furniture solutions. Its hand-picked employee base comprises software and hardware engineers. This allows Autonomous to approach a client's office furniture solutions from a holistic purpose rather than a transaction perspective. Don't miss the wholesale office furniture solutions that they offer.
Autonomous has revolutionized the office and home furniture space, offering the best products at the best prices. Initially offering only the Smart Desk, they are now offering various products across several categories. Have you explored the wholesale office desks deals they have?
All of these are manufactured considering the needs of the end-user. Products that are smart ergonomic office tools and accessories help improve productivity. For example, have you seen the latest bulk office chairs? With lessons learned from the pandemic, the group has responded quickly with new software solutions for Autonomous smart offices.
2. Steelcase
Founded in 1912 and now operating globally in more than 80 countries, Steelcase has main office furniture brands, including Steelcase Health, Steelcase Learning, Coalesse, Designtex, AMQ, Smith System, and the Orangebox. Originally founded by Americans in Grand Rapids, Michigan, Steelcase is a well-known name in most corporate circles. Steelcase has many options available online from more than 800 dealers. Wow, isn't it?
3. Herman Miller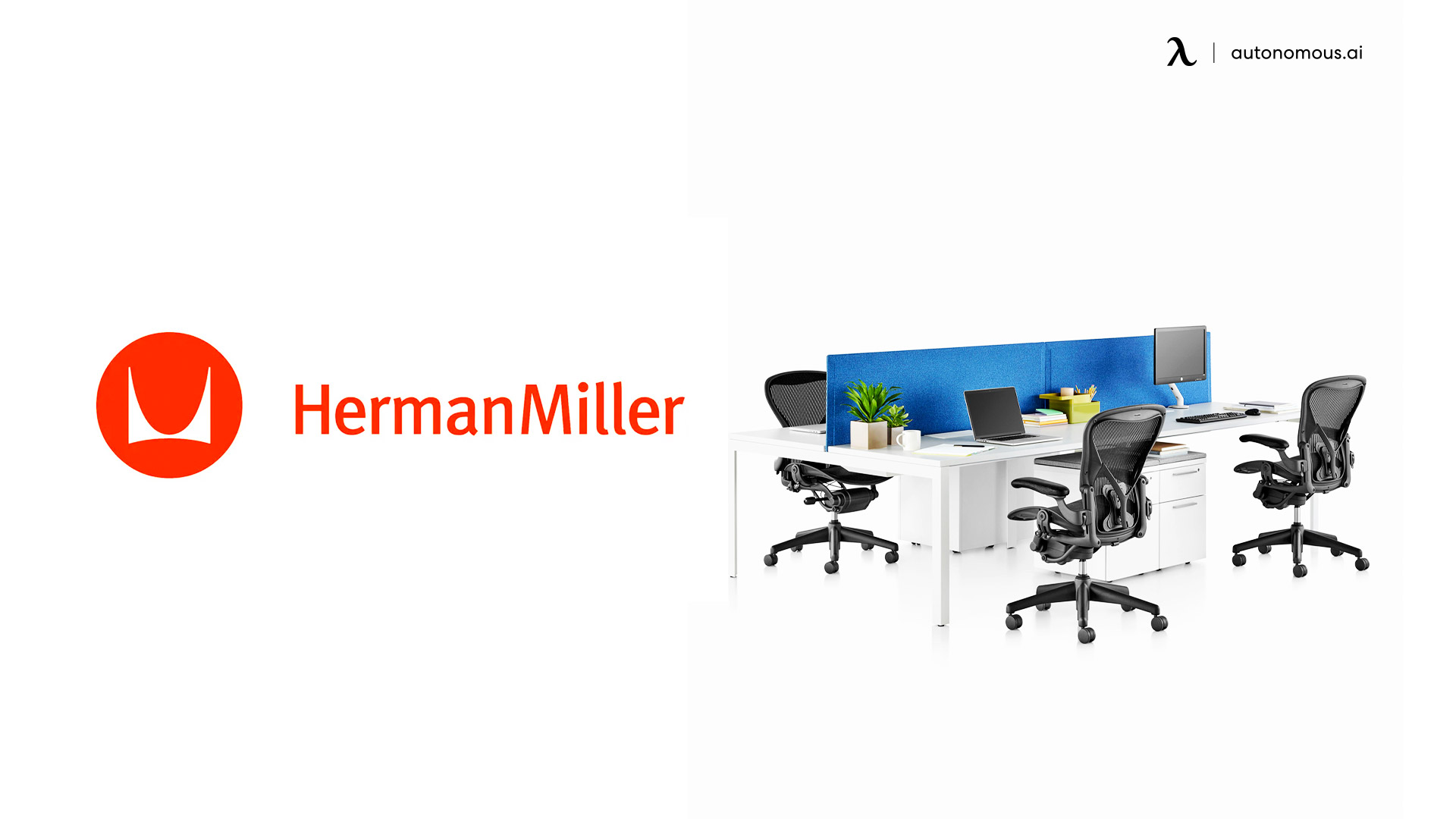 Established in 1905 in Michigan, USA, Herman Miller is a well-known office furniture brand in the office furniture space. A large conglomerate that manufactures furniture for various industries in various sectors, Herman Miller, is present globally. Herman Miller has various brands under its belt including, Design Within Reach (based in Stamford, Connecticut); Geiger (based in Atlanta, Georgia); Maharam (based in New York); Nemschoff Inc. (in Sheboygan, Wisconsin); Colebrook Bosson Saunders (headquartered in London, UK); Naughton(headquartered in Knaresborough, UK) Maars Living Walls (in Harderwijk, Netherland) and HAY (in Copenhagen, Denmark).
4. Humanscale
Here is one of the most popular office furniture manufacturers. Humanscale is an American company as it made its mark in the office furniture space in 1983. They claim to be the workplace ergonomics pioneer by introducing their most famous, Freedom chair, in 1999. Ever since Humanscale is producing ergonomically designed office furniture for users' comfort, it is located globally in more than 28 countries.
5. Haworth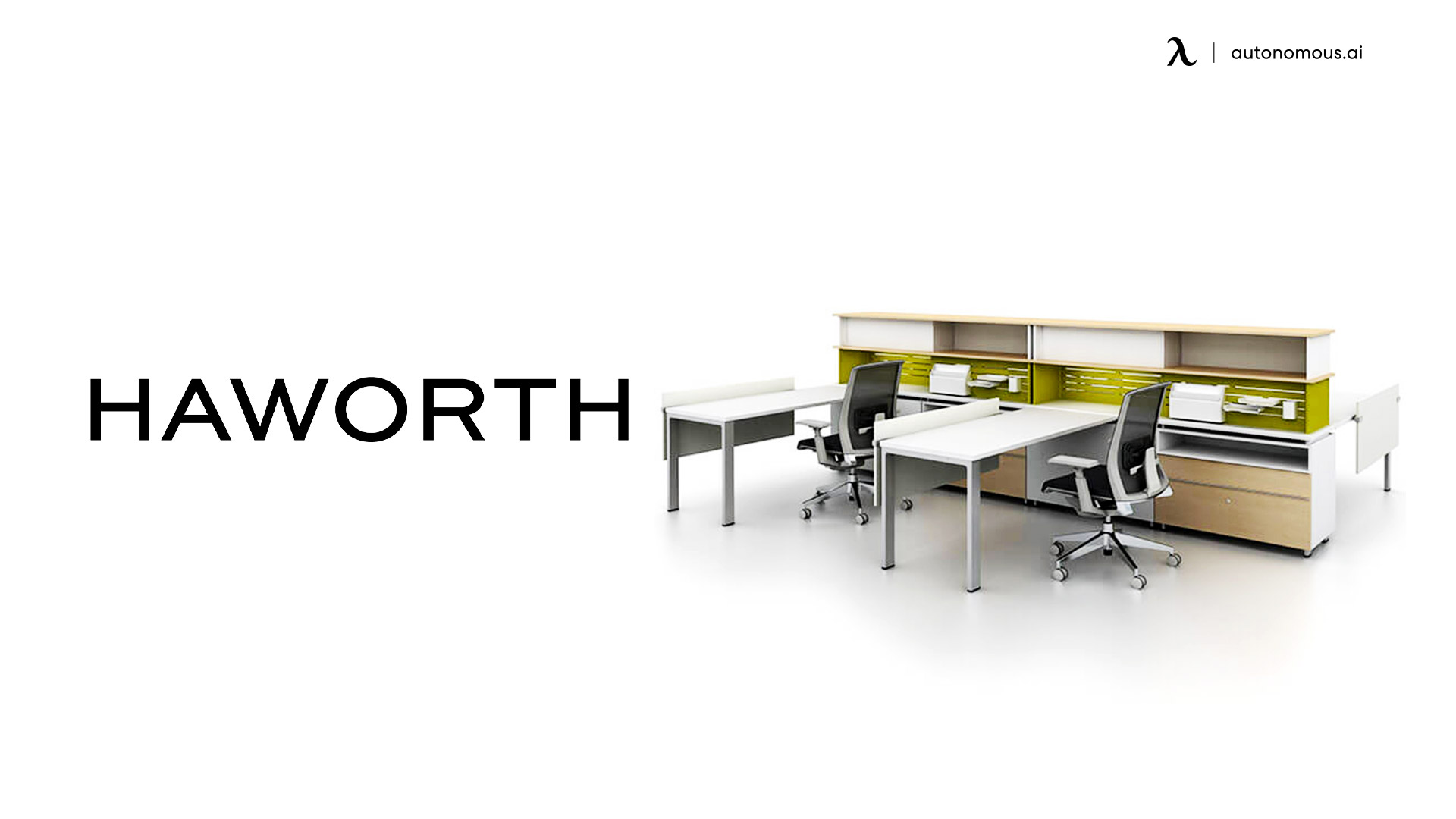 A rather silent operator, the Haworth was established in Michigan. It has quite a stronghold over the global markets, with more than 650 dealers worldwide. Their products are on offer in more than 120 countries. This modular furniture manufacturing company has some of the best products for wholesale office furniture. It has more than 7500 employees. The sheer number of employee sizes gives you an idea of the volume of its business.
6. LA-Z-Boy
A popular name and office furniture brand with the old age generation, the La-Z-Boy has been around since 1927. It is popular for comfortable and upholstered sofas. Sofas have changed designs to include recliners and sleeper sofas, amongst other products that they offer. True to its name, the products may seem easy-going and for the older generations. But don't be surprised to see the amount of engineering they have done to offer you some of the latest products. With employee numbers touching nearly 9000 in 2020, this 'Boy' has turned into a 'grandfather' of sorts for the furniture industry.
7. Urban Office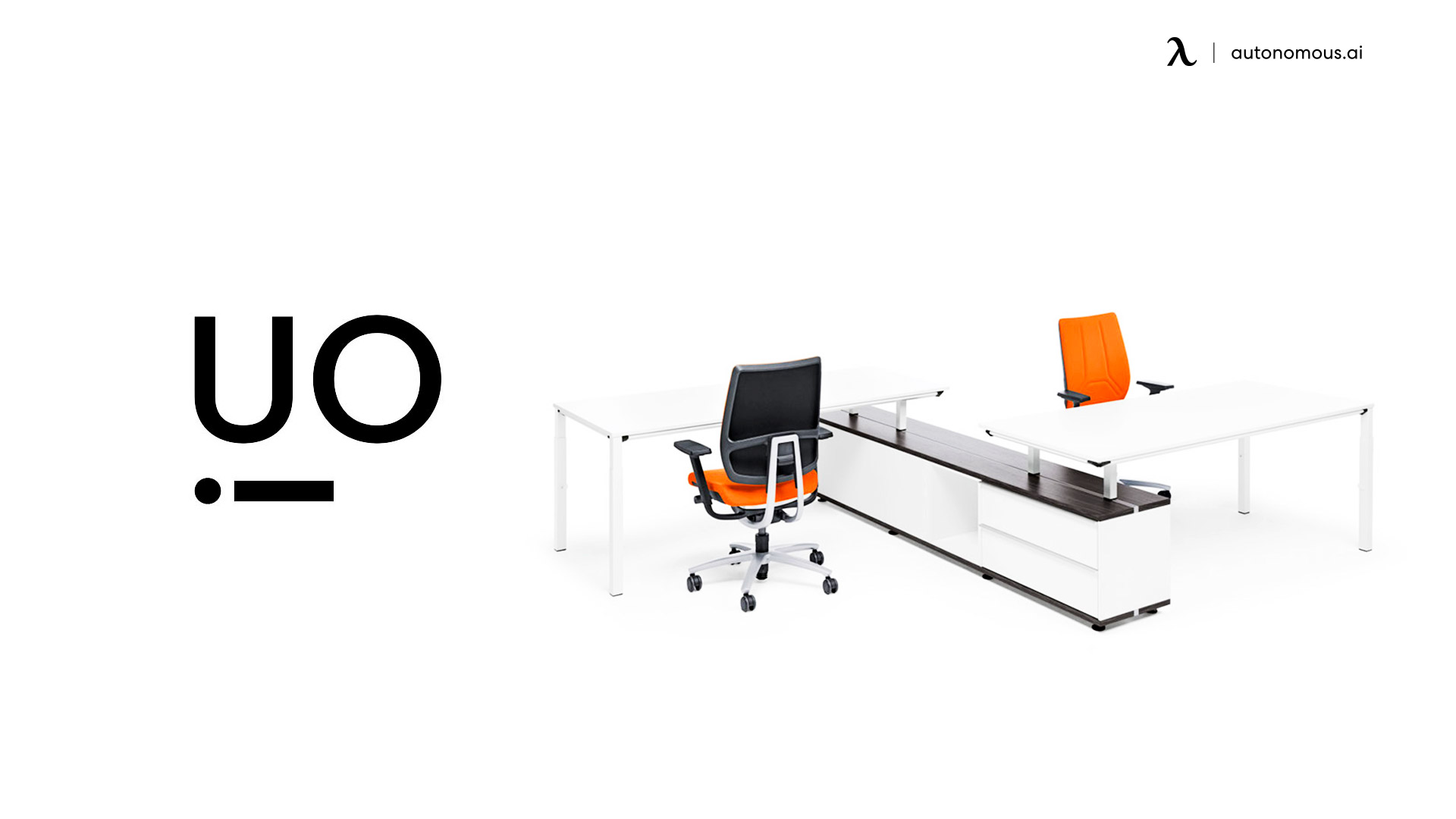 Being nearly a decade and a half old can teach you much more than some of the other companies that have grown at a small and easy pace. Holding the flag of a furniture office solutions company, Urban Office is growing at a fast pace. Founded in 2005, this UK-based company has a huge range of modular office furniture that is changing how offices operate.
8. Knoll Inc
Born in 1938 in New York, Knoll Inc. is now headquartered in Pennsylvania. Knoll has added feathers in its cap by working with designers that don't need a mention. Here are a few names: Anni Albers, David Adjaye, Davis Allen, Don Albinson, Emilio Ambasz, Franco Albini, and Raul de Armas. You must have a look at their designs and furniture solutions before you decide to finalize any others.
9. HNI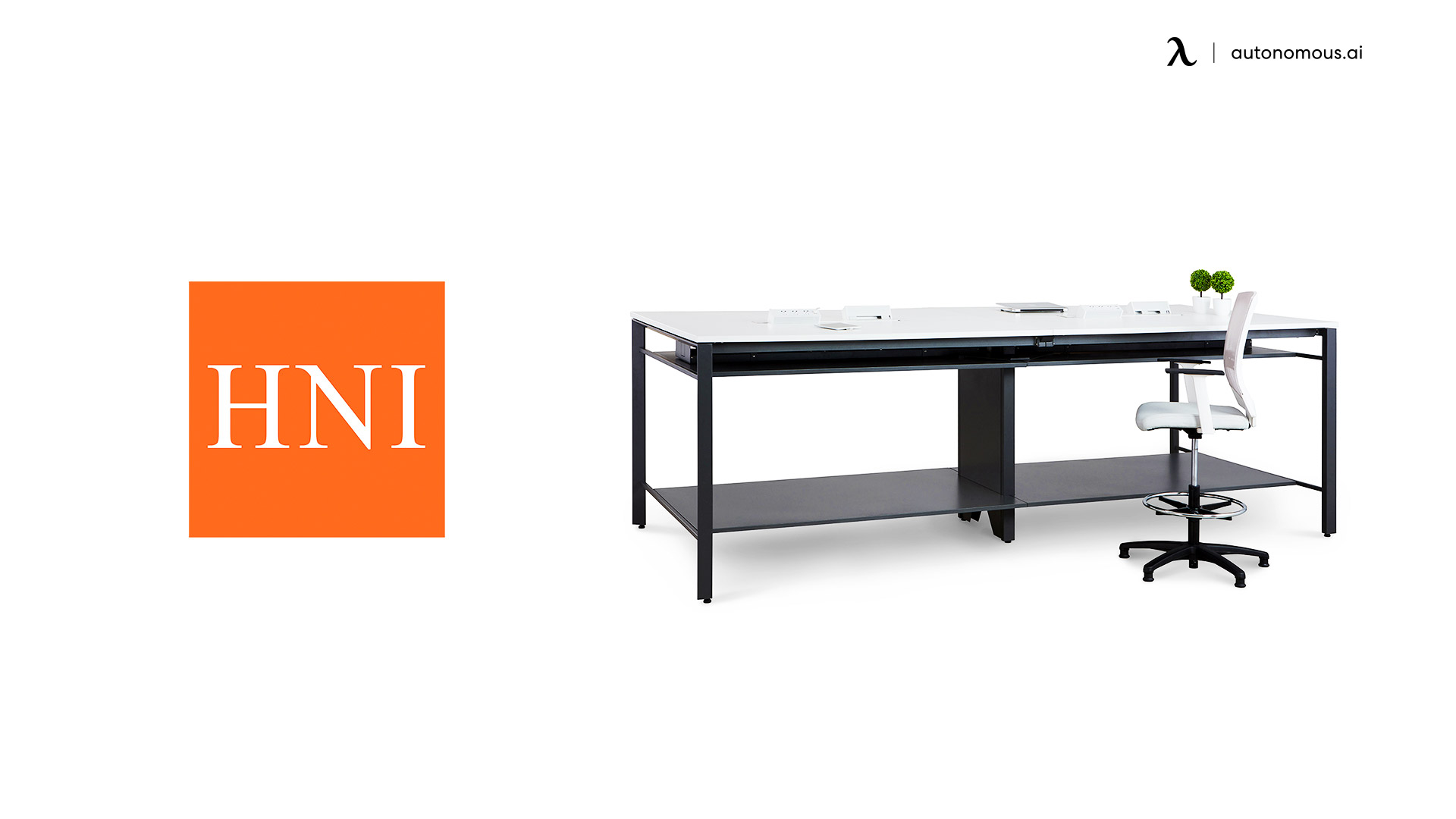 If you have seen products offered by The HON Company, Allsteel, Gunlocke, Maxon, HBF, HBF Textiles, OFM, Inc, Lamex, and HNI India, you have probably seen some of the best products in office furniture by HNI. Their strong history and foundation go back to more than three-quarters of a century to the mid-1940s, when the entire world struggled to survive. A new baby was born in Muscatine, Iowa, to offer you some of the best solutions and give the market some strong competition.
10. Kimball
Delivered as Kimball in 1857 in Chicago, USA, it is an all-American company and well-known office furniture brand. Originally Kimball was known for the pianos it would sell. It has progressed to be one of the finest office furniture companies now. You have probably seen some of their brands like Kimball, National, and Kimball Hospitality. More than 3000 employees make things possible that give you peace of mind at the workplace.
Wrap-up
While some of the office furniture brands listed above were founded long back, history alone cannot back you up in this rapidly changing world. As the world changes by the moment, a group like Autonomous has been quick to cover ground in the last six-plus years. However, one cannot be the best in the market if you stay traditional.
Get exclusive rewards
for your first Autonomous blog subscription.

WRITTEN BYAutonomous
We build office products to help you work smarter.
Coming at You Live from Autonomous' Social Media!
Please fill the information below.
Thank you!