Latest Updates
10 Common & Useful College School Supplies
626 Views
The modern college class of today is much more different than those of previous times because of the growth and development of academics over the years. With modern ways of study focused on technology-driven methods and using virtual aids as a means to study and exchange lectures, a student in the 80s cannot compare a typical day of college with that of today. Moreover, as the pandemic hit and online classes took a toll, today's study methods operate much more differently and are dependent on technology in many ways. While this happens to be a blessing where one is free from heavy backpacks and extensive stationery lists, it also deprives students of basic school supplies.
The importance of college school supplies is huge as a college school supplies list helps students learn better and grasp learning concepts more vividly. They also make students a fast and hard learner, and taking notes and writing down lectures is a proven way to understand concepts in depth. But the problem arises when you have to pick the best school supplies for college students and rule out the ones that are not so helpful for you.
This is because you don't want to overspend on school supplies and should not clutter up your desk with too many accessories as it will impact your efficiency and creativity negatively. The same is the case with office accessories, where employees need just the right boundary when purchasing office supplies. But how can one pick the best college school supplies, and what are the things that you don't need. Below you will find everything you need to know about college school supplies shopping. Also, looking for a best deal at the Autonomous back-to-school sale will help save your budget.
Study Furniture
When furnishing your dorm room or even your bedroom, you must have a separate study corner. Even if you aren't just attending classes and studying the rest of the time, your bed shouldn't be the place where you complete your homework or cram for those tests. A study set up or even a tiny study corner is highly essential for students to feel creative and learn when they are trying to. Though study stations might cost a bit, all you need is an ergonomic mesh office chair (if you are an adult who complains about your back) and an ergonomic desk.
For little kids, it is also equally important to buy ergonomic chairs to keep their growing bodies from being uncomfortable and hence damaged. You can search from a variety of desks for students and pick comfortable school chairs paired with an elementary school desk to bring a proper study vibe at home.
Highlighters
You were probably prohibited from writing in your textbooks all through high school. However, marking up books is a way of life in college. While some students choose to highlight key portions and make handwritten notes, highlighters are an excellent method to draw attention to key ideas and unfamiliar words.
Paper Clips or Stapler
Remember to bring fasteners. You don't want to waste time looking for a stapler when it's time to turn in your term paper. And when you are prepping for an exam, who would like to meet with a mess of piles of papers and go through each line to find the relevant chapter. A little organization can go a long way.
Calculator
Before making a purchase, ask your math or science lecturer about the best models to use and the necessary operations. The cost of graphing calculators should be considered. Even if you are a history major, you should probably have a simple calculator on hand for simple calculations like checking your checkbook or planning a birthday party for your best buddy in college.
Storage Options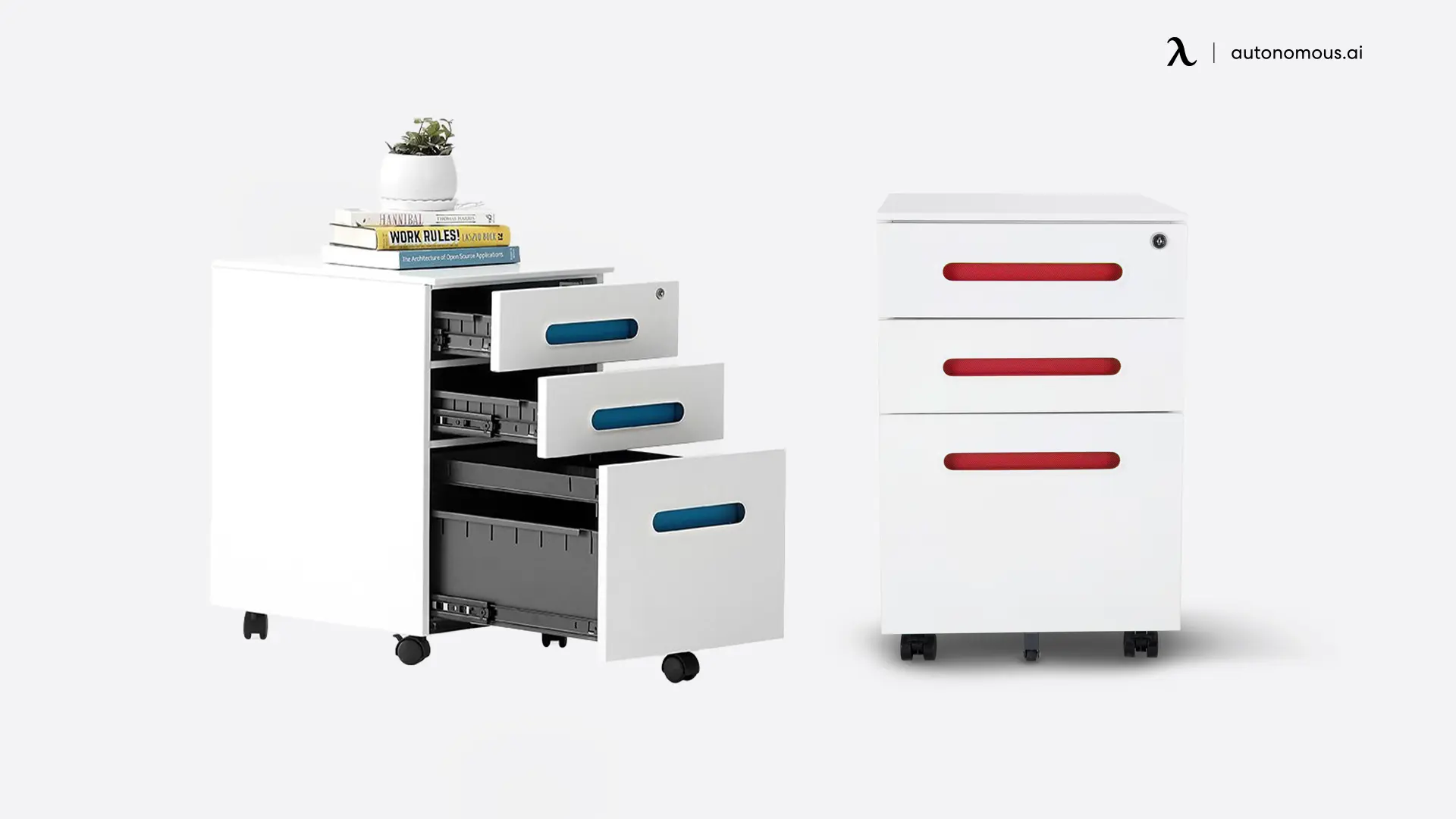 Some desks for students come with built-in storage options for your little stationery items that need to be in proximity but not right in your face. You can find built-in options in the form of drawers, cabinets, and even an open shelf space. But for decks that don't offer storage solutions, it is vital to have some portable ones with you. You can take a desk organizer, a removable drawer, or a few baskets that can hold your essential supplies and prevent your desk from becoming messy. A filing cabinet is also one of the foolproof storage options for those who work with many papers and documents.
Notebooks
Even if we are majorly digital, the importance of physically noting down lectures or key points in the class can never be ignored. Notebooks or notepads are a great way to memorize complex things and keep your mind active in the classroom. While some students like to keep everything organized in a binder or five-subject notebook, others prefer to designate a notebook or folder for each class. Papers can be kept in notebooks neatly and without any missing pages.
Make sure your notebook's pages come out easily if you need to turn in handwritten assignments or keep some loose-leaf paper on hand for those times. Don't forget to buy some printer paper as well.
Computer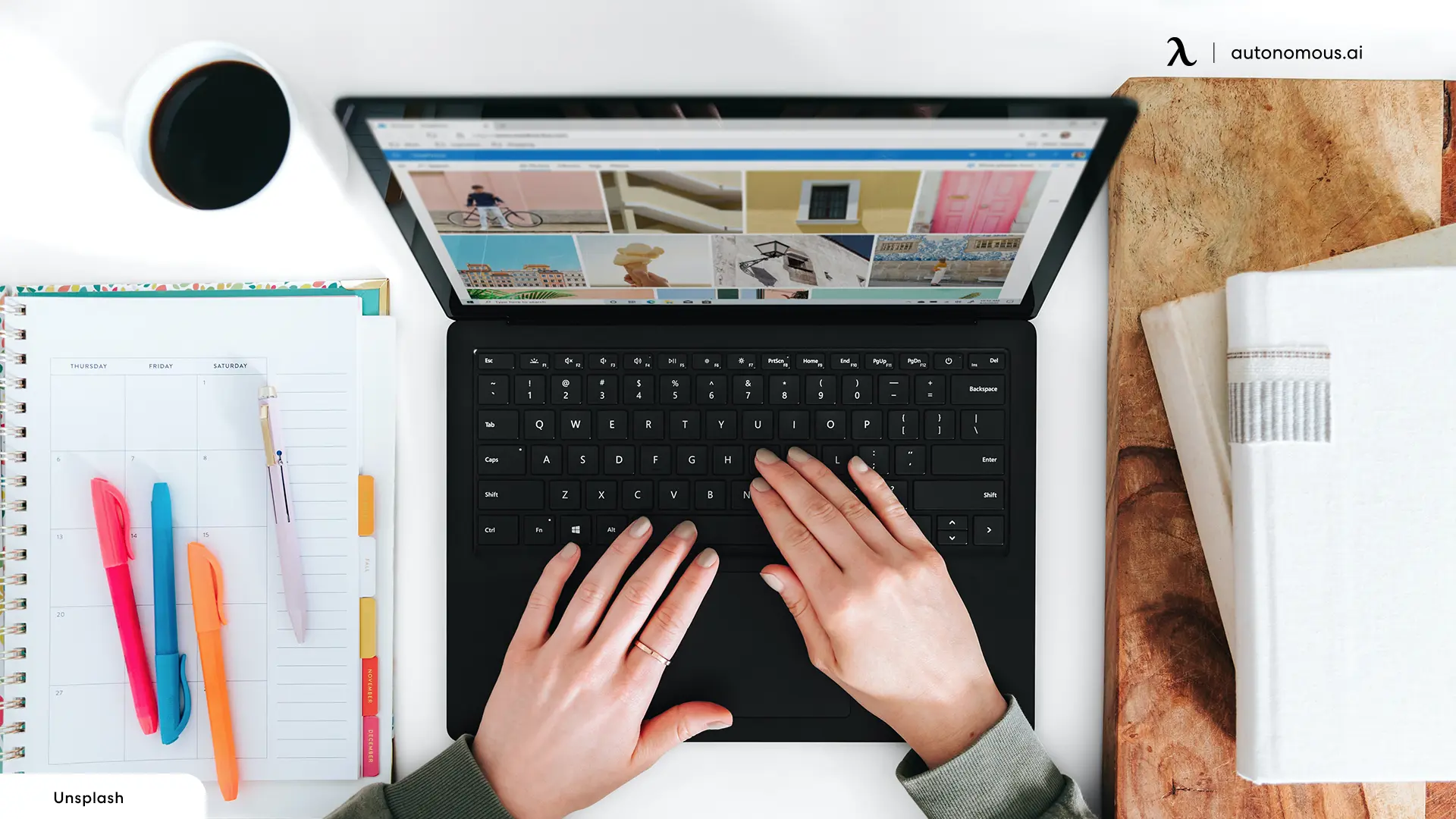 If we had said this a few decades ago, we would have gotten a glare or two. But the truth is computers are a necessity of today's world whether we talk about offices or schools. Without a computer, you can find it hard to catch up on your study schedule and also waste considerable time connecting the dots in the class.
Pencils
Yes, some of us still write in this old-fashioned style. Writing down notes on paper with a pencil has many advantages, including the opportunity to make corrections and draw out a design. Just be sure to purchase a sharpening or extra lead.
Colorful Pens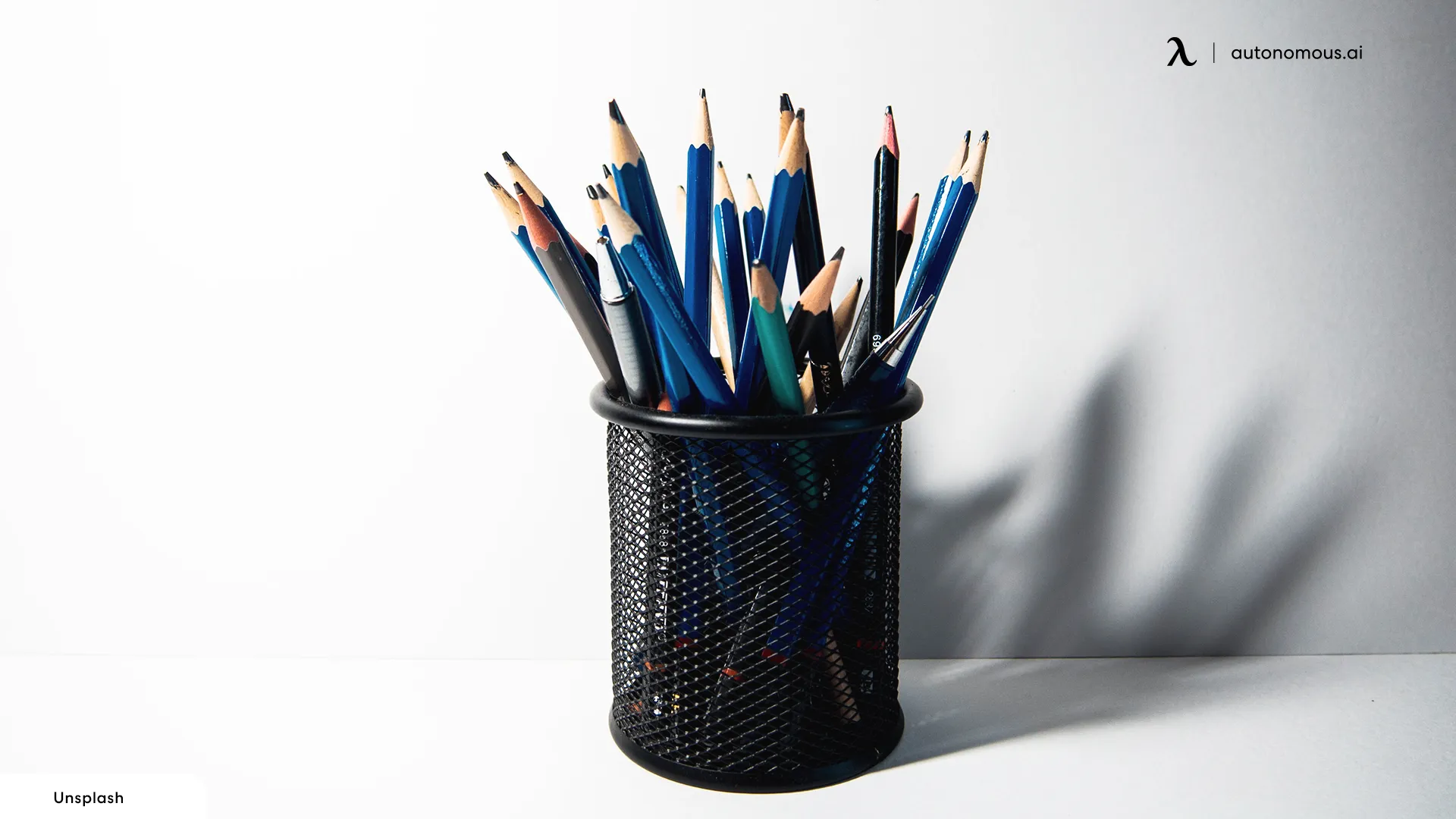 This is one of the important college school supplies for every student. Consider using pens for a note-taking experience that is easier, quicker, and bolder. Additionally, according to science, writing down notes in a variety of colors will help you remember them. And wouldn't you love having colorful notes to look at when you are not in the mood to study, but the colors are there to excite you? Pro tip? Write down important points in red ink so you can have a summary of points to go through before a quick test.
Post Its
Do you feel like forgetting everything when you are preparing for a test or, worse, for your final exam? It happens so, but the truth is sometimes our brain tricks us into thinking negatively and makes us feel forgetful. This anxiety and panic can seriously impact your learning ability and the chances of continuing to cover the course in said time. Post-its are a wonderful way to draw a learning map and memorize things quickly. They also help in forming a connection between lectures; hence you can look at them later on and revise in a matter of few minutes.
Keep up with Autonomous news
Stay informed, stay inspired with our new blogs.
WRITTEN BYAutonomous
We build office products to help you work smarter.