Smart Products
Best Types of Chairs to Consider for Your Living Room

Autonomous
|
Feb 11, 2023
1,829 Views
Home is supposed to be your haven. It should be the place where you can relax and let go of the stressors of everyday life. After a long day of work or school, when you walk through the front door, you should look forward to dropping onto your comfy chairs for living room spaces to unwind. 
Lounging in your living room, you should be surrounded by luxury. A calm and comfortable environment goes a long way in improving physical health, mental health, and overall well-being. Therefore, it's important that your living space be designed for comfort.
That's why choosing the right type of living room chair is essential. You spend a lot of time in this room. It should be set up to enhance your comfort. Choosing the right types of living room chairs creates a relaxing atmosphere and makes your room look elegant. Buying home furniture should take some consideration. 
A Guide on How to Choose a Living Room Chair
Living room furniture should not only be chosen based on style but should also be selected for comfort. Living room chairs are essential elements to house decor. They make the room livable. There's nothing like luxuriating on cozy cushions to make you feel at home. 
There are so many living room chairs to choose from that it might be challenging to decide. Fortunately, the search for the right chair can be narrowed with factors to consider before choosing. 
Know your needs: Think about why you want to buy chairs for the living room. Do you want a chair solely to decorate your space, or are you looking for comfort? If you want both, there are plenty of beautiful but comfy chairs for living room areas.
Your budget: It's important to know how much you want to spend on living room chairs. This set rule will act as a filter, significantly narrowing down the choices. With so many options on the market, it's easy to find ones that fit your budget.
Size of the space: You can't buy living room chairs without knowing how much space you have. Measure your room before going on the hunt for chairs for living room areas. Don't just measure, but also plan where the chair will go so it will fit in its space after you've made a purchase.
Style: Comfort doesn't mean you have to sacrifice style. Knowing what style of chair you want beforehand narrows down the search.
Research: Once you've established a list of things you're looking for, it's time to get on the internet. A lot of furniture stores provide websites for shoppers. You can browse the options after you've narrowed down the search. 
Top Picks of The Best Types of Comfortable Living Room Chairs
Are you looking to elevate the comfort and style of your living room? One of the essential pieces of furniture to consider is a comfortable chair. A well-chosen chair provides a cozy spot to relax and adds character and functionality to your living space.
Let's read about the best types of chairs for your living room this year. From classic designs to modern innovations, these chairs will transform your space into a haven of comfort and style.
Here are our top picks to help you narrow down your search:
Ergonomic chair for office living room
Floor chair
Massaging recliner chair
Sofa
Lounge
Orthopedic chair
Armchair
1. Ergonomic Chairs for Living Room
An ergonomic chair is a specialized type of chair designed to provide maximum comfort and support for the human body. While typically associated with office settings, these chairs are also becoming increasingly popular as a choice for the living room. The ergonomic design of these chairs focuses on promoting good posture, reducing strain on the back and neck, and minimizing the risk of musculoskeletal issues.
With adjustable features such as lumbar support, armrests, and height, ergonomic chairs offer personalized comfort to accommodate various body types and preferences. Introducing an ergonomic chair to your living room can enhance your relaxation and well-being, ensuring a cozy and health-conscious seating experience for all members of the household.
Autonomous ErgoChair Recline
Reclining chairs are among the best chairs for living room areas. Moreover, they support the spine by decreasing the pressure on it when you sit up straight for long periods. The Autonomous reclining chair is ergonomically designed to optimize comfort and health.
While this chair is a desk chair, it falls into the category of living room chairs because plenty of people use their living rooms as office space. This chair is one to consider for your living room office ideas.
Autonomous ErgoChair Pro+
This is another office chair that can be used as a comfy chair for the living room. Sometimes, it's no fun being locked away in an office when working from home, so you choose the living room as a workspace. The Autonomous ErgoChair Pro+ is the most comfortable chair for long hours of sitting with its back-supporting features. 
Techni Mobili High Back Executive Office Chair
This eye-catching, high-back chair is the perfect ergonomic desk chair that can also function in the living room. These ergonomic designs make great chairs for living room spaces because they can be used for relaxation as much as they are used for working. 
Whether you've set up your office in your living room, or you want a comfortable sitting chair in the space to watch TV or play games, this chair works. The Techni Mobili chair has a high back support, padded armrest, and adjustable features that ensure maximum comfort.
EUREKA ERGONOMIC Office Leather Sofa/ Chair
This is one of the best ergonomic chair options for your comfort. If you have your office space set up in your living room, this EUREKA leather sofa chair is ideal for you. It combines style with comfort, and it has a design suitable for any themed room. 
This sofa-chair combination has a curved ergonomic back for lumbar support. The adjustable headrest and padded armrests support sitting for long periods. Furthermore, it's a rolling chair, so you can spin around and change position and angles while you work or relax without getting up. 
EUREKA ERGONOMIC GE300 Breathable Ergonomic Gaming Chair
If you have considered any living room gaming setup, this chair would be a great piece to add. Many people opt to play games from the comfort of their living rooms. The EUREKA ERGONOMIC GE300 is one of the best types of chairs for living room gaming that focuses on comfort and health. 
It has an s-curve design that supports the hands, hips, back, and head. This chair has an adjustable function to protect the spine. It's perfect for gaming, working, or just relaxing. 
2. Floor Chairs
Optimal comfort is at the top of everyone's list at home or at work. There's a constant search for ways and products to not only boost productivity but also comfort. This unconventional chair has become popular. 
Sometimes a regular sofa or chair doesn't work for everyone. There are a lot of comfortable floor chairs that can add pizzazz to your living room. Those who suffer from back pain will benefit significantly from using floor chairs with back support as living room chairs.
3. Massaging Recliner Chair
Recliners are designed to give users optimal comfort because they're adjustable. You can go from sitting straight up with your feet on the floor to sitting at a 45-degree angle to laying all the way back. When you add massaging abilities to these comfy chairs for your living room, you'll never want to get up. 
It offers the best relaxation experience. These chairs support the entire body from head to feet. The massaging function will have your stress seeping away in no time. You can sit on this chair for long periods while you read, watch TV, or even play games.
4. Sofa
A sofa is a type of chair designed specifically for the living room. It is a comfortable and upholstered piece of furniture that typically seats multiple people. Sofas come in various styles, sizes, and materials, making them versatile and adaptable to different interior design themes. With their inviting and cozy appeal, sofas serve as a central gathering spot in the living room, offering a perfect place for relaxation, socializing, and enjoying quality time with family and friends.
AMERLIFE Sectional Sofa with Ottomans
Sectional sofas are some of the best types of chairs for a living room. They're big, which gives you more space to lounge. The entire family can get comfortable on this sofa for game or movie nights. 
The AMERLIFE Sectional Sofa is a six-seat chair that is used for multiple purposes. You can use it as an armchair, a loveseat, or a sleeper sofa. It isn't limited to just the living room. 
This sofa goes well in the bedroom or office space and the included ottoman enhances comfort. You can put your feet up and relax. It offers both comfort and style. 
HONBAY Oversized Sectional Sofa
This is one of the best comfy chairs for living room spaces. The oversized sofa makes it perfect for doubling as a bed. You can lay down, and twist and turn to your heart's content, knowing that you have enough space. 
The engineered wood makes this a durable sofa, which gives you value for your buck. There are storage spaces under each seat, which optimizes storage space in your living room. The entire family can enjoy this chair.
5. Chaise Lounge
A lounge chair is an ideal choice if you're looking for the ultimate relaxation experience. These chairs are designed with ergonomics, featuring a reclined backrest and a built-in footrest.
Whether you want to unwind after a long day or catch up on your favorite TV shows, a lounge chair provides unparalleled comfort. Opt for a design that combines style and functionality, such as a leather or fabric-upholstered lounge chair with a sleek silhouette.
6. Orthopedic Chair for Living Room
These orthopedic living room chairs are ideal for a living space that an elderly person frequents. The tall back has a recline that tilts the back to support an upright position and proper posture. It provides hours of sitting comfortably. 
Armrests with smooth curves help with standing. The chair is made with waterproof upholstery, which makes it easy to clean. Medicoate Lacquer lines the chair, which makes it microbe resistant.
7. English Rolled Armchair
If you appreciate classic elegance and traditional charm, an English-rolled armchair is an excellent addition to your living room. These chairs feature rounded, padded arms and a deep seat for optimal comfort. The rolled arms give the chair a distinctive look that exudes refinement and grace.
Look for an English-rolled armchair with premium upholstery and decorative details for a truly luxurious feel. The best part about these chairs is their durability and long-lasting nature. These are the best living room chairs in simple style and functionality.
8. Wingback Chair
The wingback chair is a timeless classic that exudes elegance and sophistication. With its high back and winged sides, this chair offers excellent support for your back and neck. It's perfect for cozying up with a book or enjoying a conversation by the fireplace. Choose a wingback chair with plush upholstery in a color that complements your living room décor.
9. Slipper Chair
If space is a constraint in your living room, a slipper chair is a perfect solution. These armless chairs have a compact footprint, making them suitable for small living spaces.
Despite their size, slipper chairs offer surprising comfort with their plush cushioning. They are versatile and can be used as accent chairs or as part of a seating arrangement. Choose a slipper chair in a vibrant color or pattern to make a bold statement in your living room.
10. Rocking Chair
Next up, we have the Rocking chair in line for you. For those seeking a chair that combines nostalgia and relaxation, a rocking chair is an excellent choice. These chairs provide a soothing rocking motion that can help reduce stress and promote relaxation.
Whether you want to soothe a crying baby or enjoy quiet contemplation, a rocking chair is the perfect companion. Look for a rocking chair with a sturdy frame and comfortable padding to ensure a comfortable experience.
11. Chair-and-a-Half
A chair-and-a-half is a fantastic option if you love snuggling up or sharing your seat with a loved one. These oversized chairs offer extra width and depth, providing ample space for relaxation.
Whether you want to curl up with a good book or enjoy a movie marathon, a chair-and-a-half will make your living room the ultimate cozy retreat. Opt for a chair-and-a-half with plush cushions and luxurious upholstery for maximum comfort.
12. Barrel Chair
Barrel chairs are known for their unique shape and eye-catching design. These chairs feature a curved backrest that wraps around the sitter, offering a cozy and comfortable seating experience. Barrel chairs come in various styles and materials, allowing you to choose one that suits your living room decor. Whether you prefer a modern or traditional look, a barrel chair adds a touch of sophistication to any space.
13. Bean Bag Chair
A bean bag chair is a fun and comfortable choice for a casual and laid-back seating option. These chairs are filled with soft beads that conform to your body, providing a cozy and supportive seat. Bean bag chairs come in various sizes and shapes, allowing you to find the perfect fit for your living room. They are especially popular among children and teenagers but can be enjoyed by people of all ages.
The bean bag is our top favorite when discussing comfortable living room chairs. The sinkable chair takes your body shape and always provides the best sitting experience. It is an affordable option as well.
14. Papasan Chair
Originating from Southeast Asia, the papasan chair has gained popularity for its unique and inviting design. This chair features a large, round cushion and a supportive base, creating a cozy cocoon-like seating experience.
Papasan chairs are perfect for lounging, reading, or simply relaxing. Choose a Papasan chair with a cushion that matches your living room's color scheme for a stylish and comfortable addition to your space.
15. Chesterfield Chair
Last but definitely not least, we have the Chesterfield chair. If you're a classic, timeless design fan, a Chesterfield chair is a must-have for your living room. These chairs are known for their distinctive tufted upholstery, rolled arms, and deep buttoning. Chesterfield chairs' rich history and luxurious appeal add sophistication to any living space.
Look for a Chesterfield chair in premium leather or fabric to create a statement piece that stands the test of time. These types of chairs offer elegance at their best. It is not only about comfort; it also instills a sense of history and nostalgia for those who want it.
How to Clean Your Living Room Chairs?
The methods for cleaning your living room chair depend on the material that made them. Living room chairs made with leather, such as the EUREKA ERGONOMIC Executive Office Leather Sofa Chair, are easy to clean. The material can be wiped with a soft cloth with water or a leather cleaner. 
If you don't have a leather cleaner, there are homemade cleaners, such as a 50/50 mixture of vinegar and water. Vinegar will work wonders for cleaning your leather sofa that has tough or old stains. 
Fabric living room chairs are a bit harder to clean. The best way to clean your dirty or stained fabric chair or sofa is to hire a professional cleaning service. If the state of your chair isn't so bad, you can try cleaning it yourself with store-bought fabric cleaners. There are several solutions out there, so you have to do a little research to choose the right one. 
If you can't get a cleaning solution, baking soda works as a fabric cleaner. After vacuuming your chair, mix a three-to-one ratio of baking soda and water into a paste. Apply it and allow it to sit for 10 minutes before wiping it away.    
Why Is a Comfortable Chair Important?
A comfortable chair not only makes you feel relaxed, but it's also good for your health. Ergonomic chairs make the best living room chairs, as well as office and gaming chairs, because they're designed to maximize comfort. 
These chairs promote better posture, which eliminates health issues such as joint degeneration, spinal dysfunction, and back pain. 
What Chair Is Good for Sitting?
Chairs that fully support the head, neck, back, hips, and feet are the ideal chairs for sitting, especially for long periods. High-backed chairs with headrests and armrests that support the body are good chairs for extended sitting. Adjustable chairs are also perfect because they allow you to switch positions.    
Nowadays, comfort is high on the list of priorities for the workspace and the living space. There are a lot of chairs on the market designed to increase comfort. Any of the comfy chairs for living room areas listed above are great for sitting.     
Final Thoughts
Home should be the epitome of comfort. Stepping into your private domain should bring relief, relaxation, and contentment. Furnishing your home properly goes a long way toward achieving that level of comfort. 
The living room is one of the rooms you spend a lot of time in, whether solo or with the family. This room should be furnished for ultimate comfort. Having the right living room chairs provides that luxury. It also helps to improve your health. 
Choosing the right chairs for your living room can enhance its comfort and style significantly. Whether you prefer traditional elegance or modern flair, a wide range of options suit your taste and needs
Chairs designed to support the body and promote good posture at work decrease the musculoskeletal issues that often arise from sitting for extended periods. Consider the size of your living room, the desired comfort level, and the overall aesthetic when selecting the perfect chair. With the right chairs, your living room will become a welcoming space to relax, entertain, and create lasting memories. What matters is the comfort level of whatever type of chair you choose for your living room along with affordability. Thanks for reading!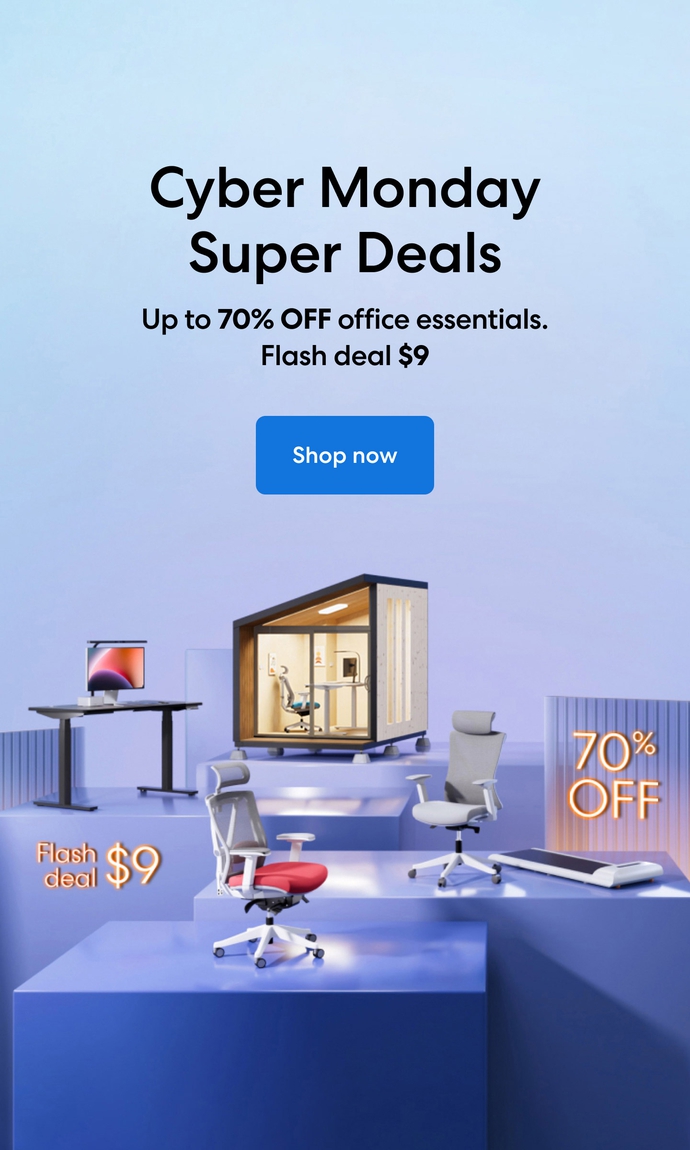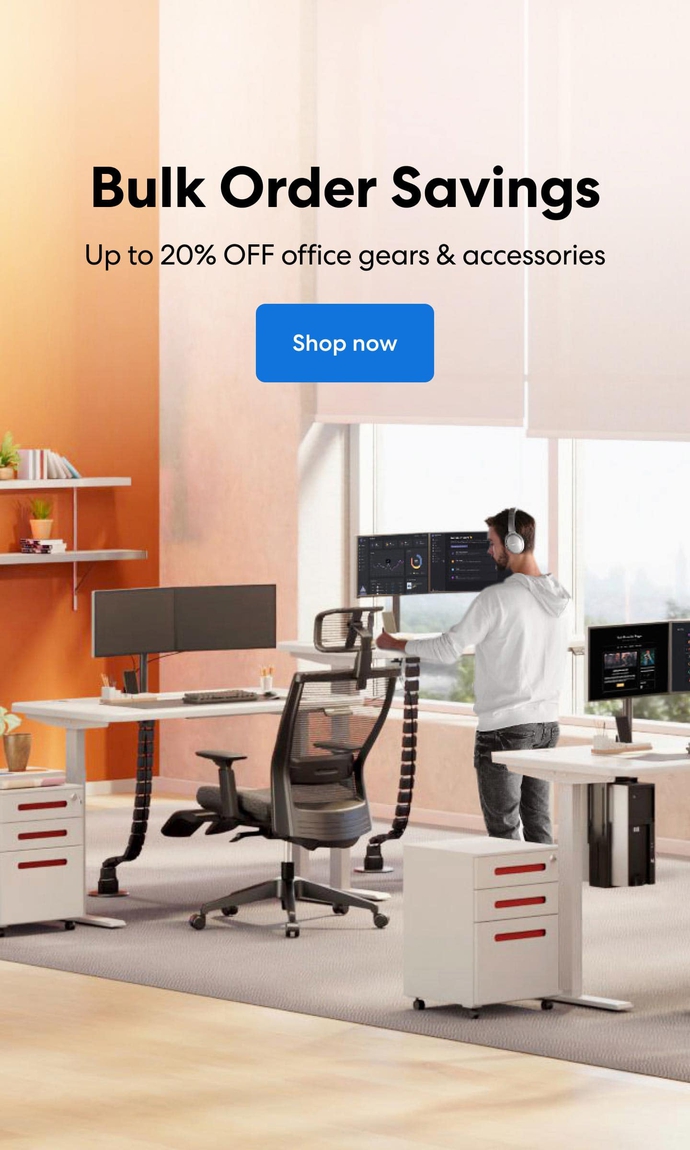 Subcribe newsletter and get $100 OFF.
Receive product updates, special offers, ergo tips, and inspiration form our team.