Smart Products
15 Essentials You Will Need For a Developer Desk
11,910 Views
The jokes about programmers may get a laugh or two, but in no way is programming an easy profession. On the contrary, it is competitive, demanding, derailing, and, most of all, time-consuming. Yet, programmers don't know what day it is because they indulge in getting the codes right.
Hence the value of comfort for programmers is given even higher importance. From special programmer chairs to the standing desks, developer desk essentials are also there to make the most of the work experience.
This article will cover the programming desk essentials that will make the work experience for a developer desk much more comfortable and give rise to greater productivity.
Best Developer Desk Accessories for a Better Productivity
Web developer desk essentials are aimed to make the tough life of a web developer easier and more comfortable. Since programmers spend so much time on their workstations, having a comfortable work table is essential, accompanied by the right accessories. Here are some must-have programmer desk essentials.
1. Programming Chair
Just like having a good mattress is critical to getting a good night's sleep, sitting in a supportive chair is vital.
Programming chairs are made with special features to give extra comfort and allow the user to sit for work hours. The best ergonomic chair for a programmer will offer lumbar support and recline in various positions. Such chairs also offer lock ability in various recline positions so programmers can have different comfort levels while brainstorming those codes.
2. Cable Organizer
If you're tired of having a mess of cords on your desk, you might consider investing in a cable organizer! Cable organizers are useful desk items that help your workstation seem more organized and comfortable.
3. Monitor Arm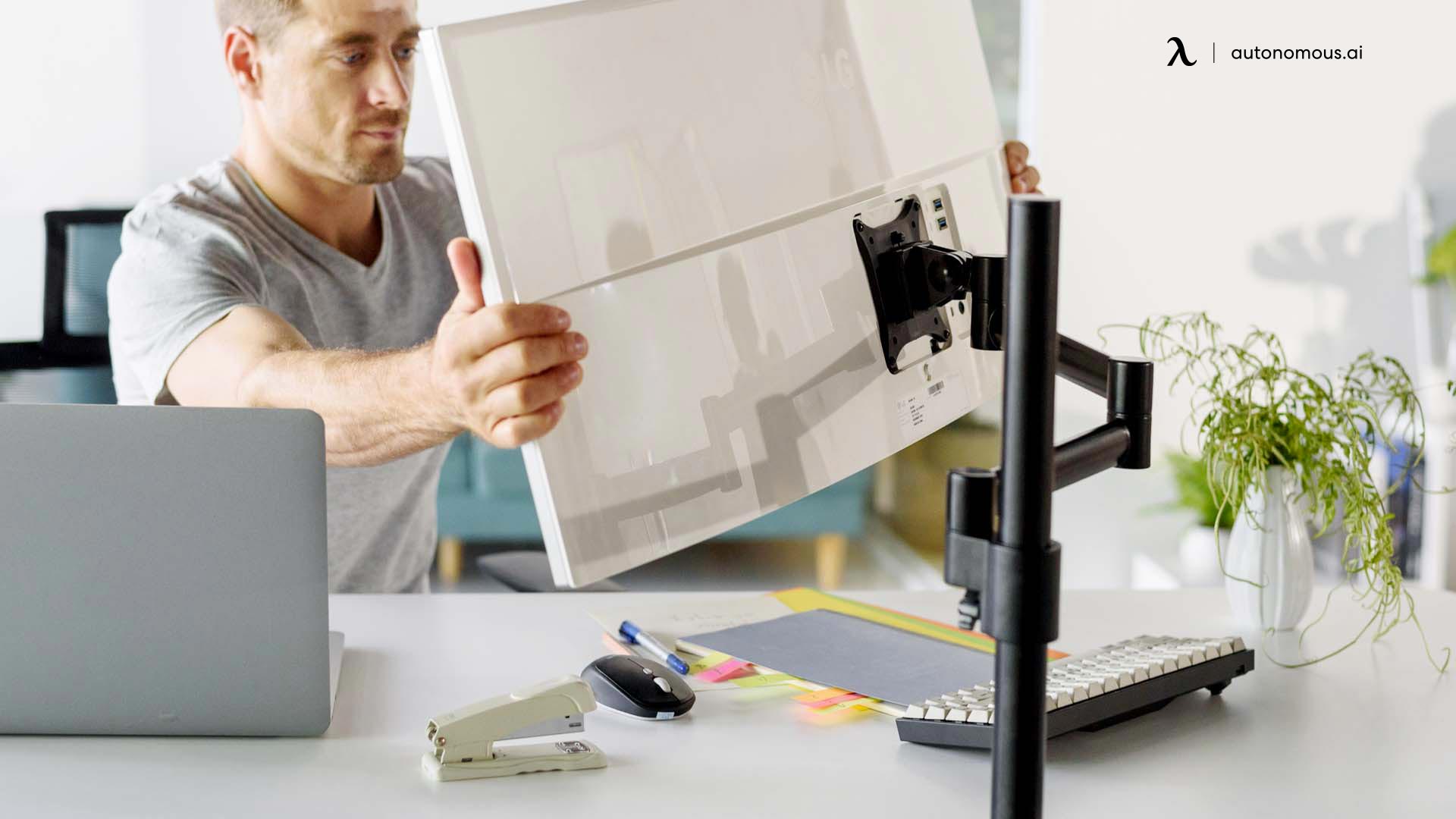 The monitor arm is one of the must-have office supplies and developer desk essentials whether or not you are a programmer. Monitor arm has many benefits. For starters, it will mount your monitor at a level above the work surface, so you don't have to tilt the neck to reach the screen.
Secondly, the monitor arm also saves space on the workstation for you to have other web developer desk essentials. It is also a great accessory if you have a small workstation and need a multi-monitor setup for programmers.
4. Desk Lamp
Desk lamps are one of the common developer desk accessories. The right desk lamp can make those late-night work hours easy for everyone, including you and people sleeping around you. Especially, a wireless charging lamp will get rid of buying those extra batteries every other day.
5. Desk Pad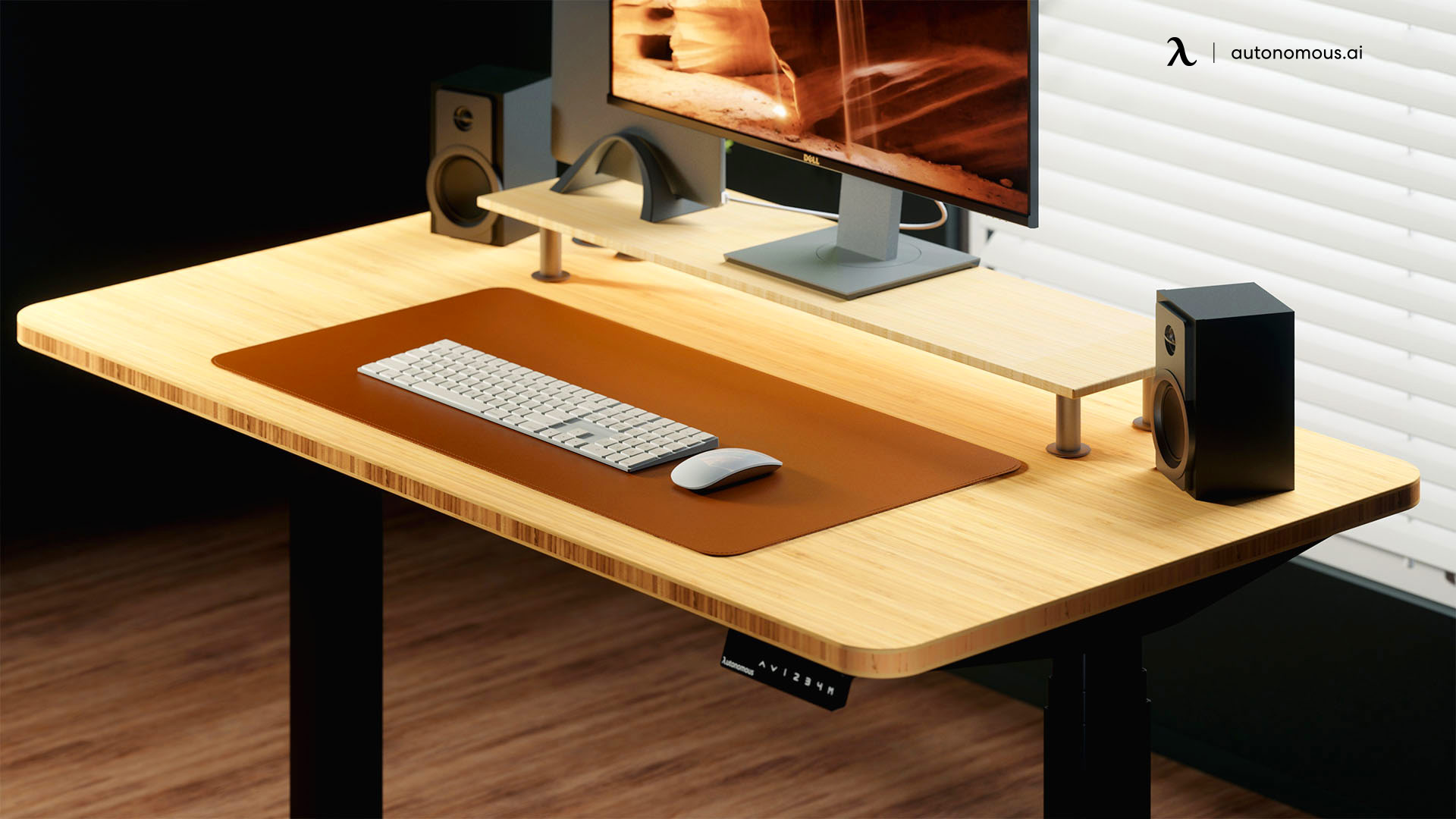 Desk pads are important but not too significant. With a desk pad, you will have a smooth surface to work on. Many types of desk pads make any surface ideal for work. A cork desk pad could be a great accessory for programmers to keep their laptops, gadgets, and monitor base.
6. Desk Organizer
A desk organizer is a must-have developer desk essential in every workplace, whether it's your own home office or your place of business! Working in an unstructured or messy environment isn't favorable to productivity, according to studies.
7. Mug Warmer
Don't expect productivity without those up-and-coming mugs of coffees. And if you are going to get up several times a day, who would do the work? Hence a mug warmer. This simple accessory could elevate your work experience to various degrees.
On your work desk, a coffee machine may take up a lot of room. For cooled-out coffees, a decent mug warmer is the best option. It's smart, simple to use, connects by USB connection, and takes up less room on your desk.
8. Headphones
No workstation is complete without the right headphones, and for programmers, the headphones need to be noise-canceling to make them focus just on the work. This developer desk essential will give the person the right environment to work, even when sitting amongst the busiest crowd.
9. Theme
Colors have a big part in how your workspace looks. Do you have a color grading system in place? Is your workplace adequately lit?
Although dark rooms are beneficial, they do not aid in stress reduction. Instead, place your workstation against a bright wall if possible. For fresh air, it's also ideal to have windows.
10. Plants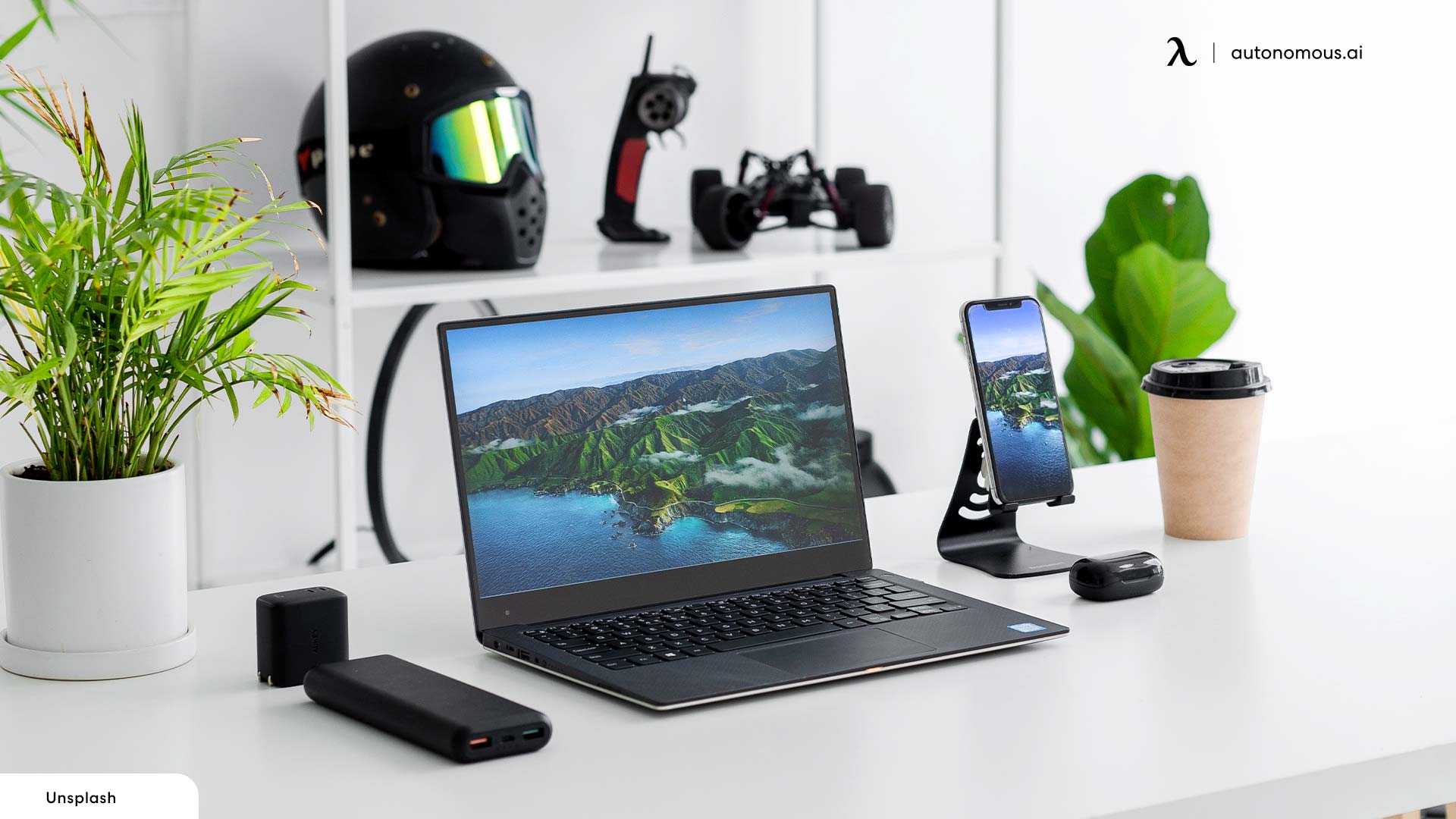 Can plants make up to the programmer desk essentials? Yes, and for all the right reasons. A programmer's desk is an aura filled with stress, and well, you know, nature can de-stress to the deepest level. You will realize this once you place a tiny plant right by your workstation. Plants help reduce stress and are also a great way to boost productivity levels, as suggested by many studies.
11. Stress Ball
Programmer and not facing a stressful situation? That's not possible. Throwing a ball, clutching a plushy, or gripping a stress ball can all help to divert your attention away from whatever problem you're dealing with. Sure, it's easy, but taking a few minutes to relax in this manner may frequently result in you returning to your problem with a fresh perspective.
12. Dual Monitor Setups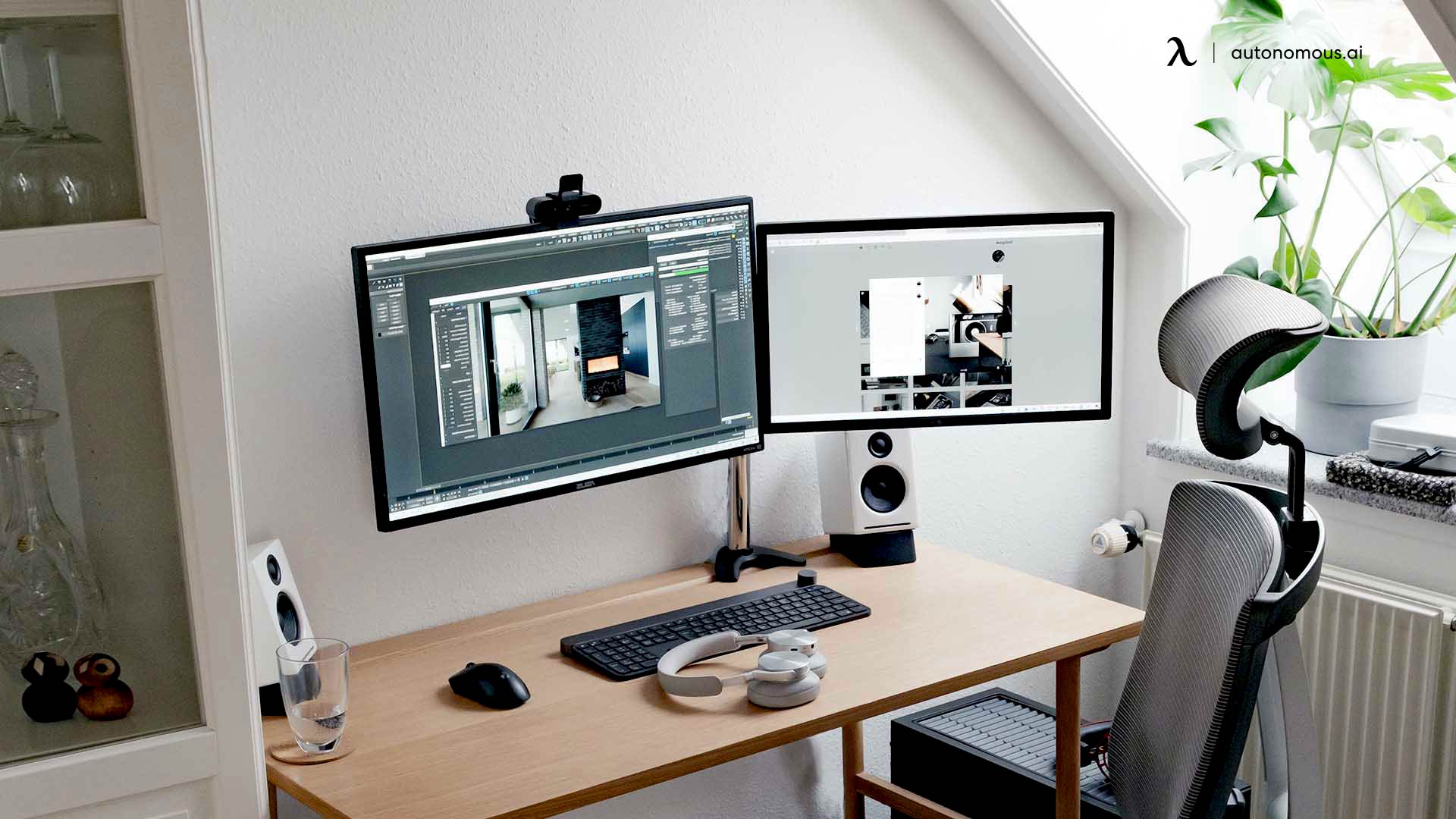 Dual is just our word; you can also go for triple monitor setups. A skilled programmer understands the importance of multiple monitors in their day-to-day programming. With two displays, you'll be able to multitask, perform side-by-side comparisons, and even run distinct processes on each to finish your work on time.
13. Post It
Maybe you get a sudden idea of a problem, or something creative pops up in your mind. A good programmer doesn't risk losing it. Programmers have minds that are occupied at all times, and with the right accessories, you can keep those amazing ideas right near you. Of course, this can only happen when you have a proper notebook and post its right beside you.
14. Anti-Fatigue Mat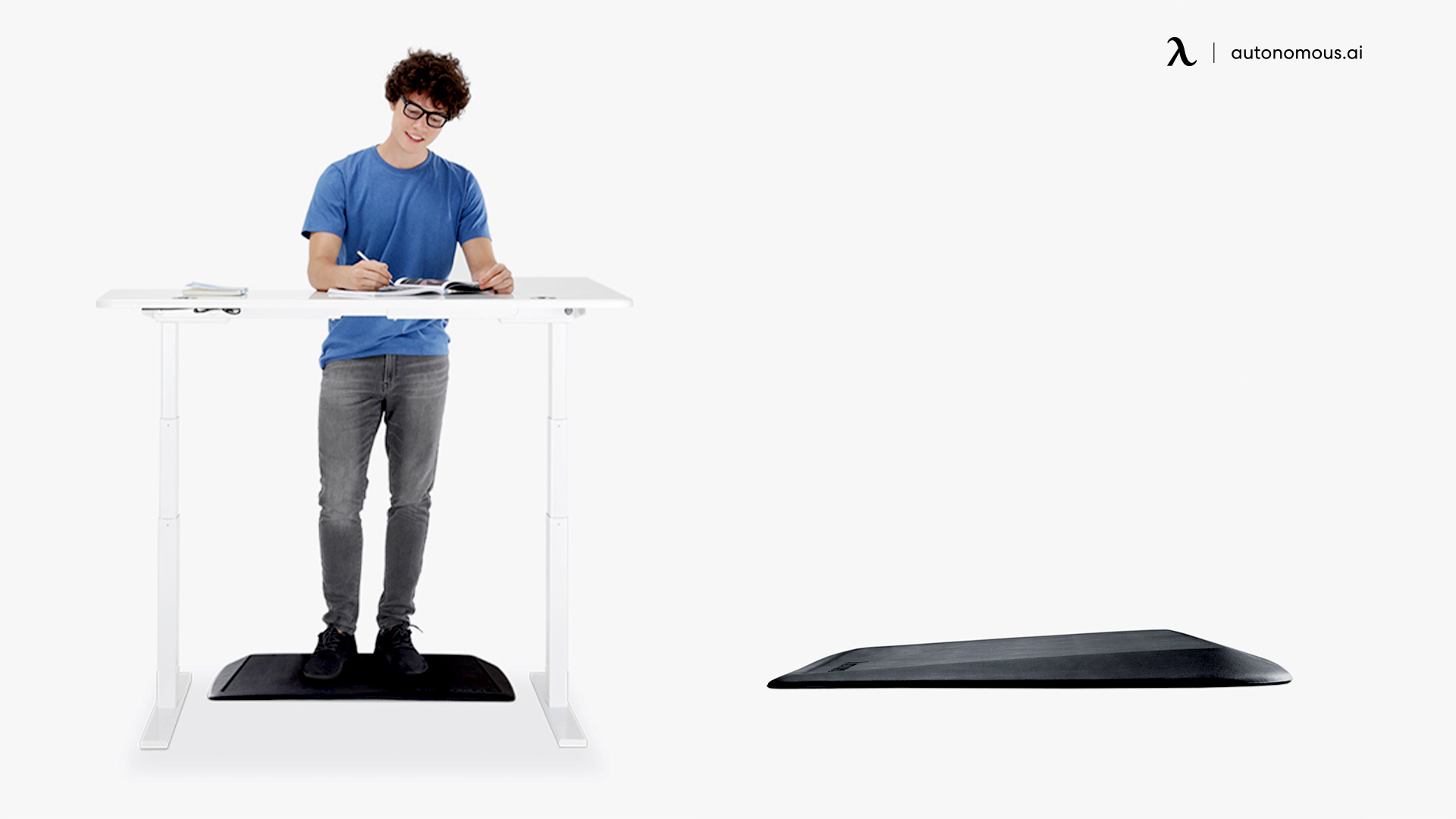 If you are a wise programmer who uses a standing desk, then pairing it with an anti-fatigue mat can encourage those micro-movements in the body. This programming desk essential will also help you refresh your energy level while working.
15. A Water Bottle
Staying hydrated is important for maximum efficiency, and this is only possible if you have water nearby because no one likes to pause the work to quench the thirst. So make sure to add a water bottle on the programmer desk essentials.
Subcribe newsletter and get $100 OFF.
Receive product updates, special offers, ergo tips, and inspiration form our team.
WRITTEN BYAutonomous
We build office products to help you work smarter.