Smart Products
20 Gadgets for Programmer that Needs in their Daily Work
16,068 Views
Programming isn't a piece of cake, and programmers have the toughest job of working for hours at a time to code complex ideas into understandable results. Moreover, programming is a mind-consuming profession that requires utter focus. And do you think you can concentrate your mind on a task when everything around you is out to get you?
If you are a programmer, you must realize the importance of a quiet, focused environment for you to work. Everything annoys you while working, from a tapping sound made by your colleague to the nudge in your back because of the chair. It is hard to control all the external factors, but a workstation must be under your control. Gadgets for programmers are made specifically to give a wonderful programmer desk setup experience.
The right gadgets for developers combined with the best office accessories can make a programmer enjoy their work and experience a high level of productivity.
This article will cover some of the best gadgets for programmers in 2022, which will help you get a creative workplace.
Cool Gadgets for Programmers in 2022
Do you know someone who slouches too much forward to reach their screen? Or maybe a coder, you know, constantly complains about back pain. Unfortunately, back pain and the workplace is a combination that goes hand in hand, and the majority of the adults in today's world complain about backache. While this could seem like a simple physical issue, back pain surpasses mental health and lower productivity in the workplace.
By creating a comfortable workplace environment, and the right gadgets for coders, you can have a great time twisting those codes and reaching the final results.
1. Chair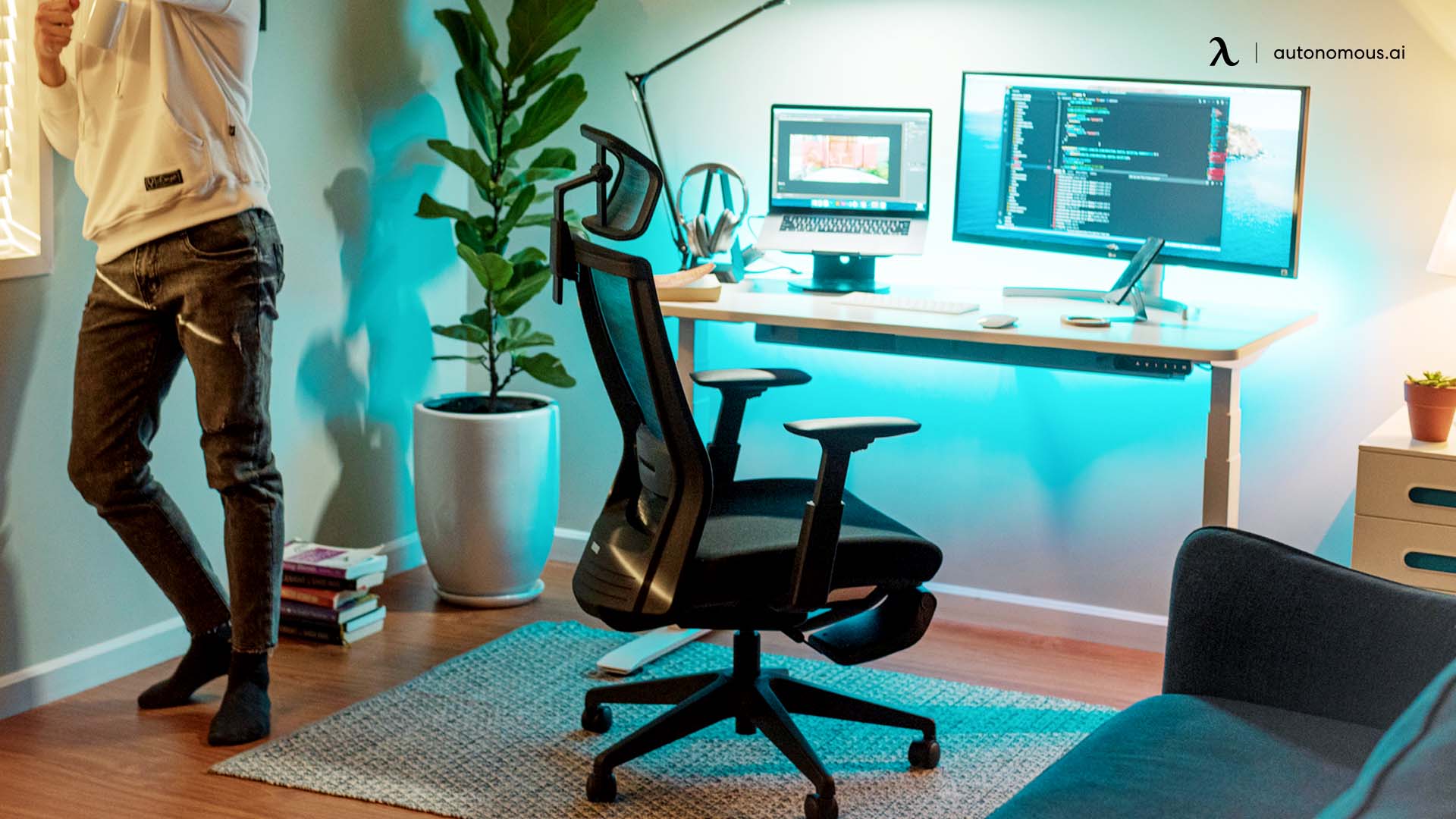 The right chair can make a big difference in your entire life. With the right chair, you can sit straight, work for hours and enjoy effortless work. Chairs for programmers have unique features which take comfort to another level. They are usually desk chairs with footrests and lumbar support.
The best ergonomic chair will also offer recline in many different positions and adjustable height, armrest, and seat tilt. Ergonomic chairs like ErgoChair Pro are specifically made for programmers.
2. Desk
Desk setups for programmers are not simple; most of them have multiple monitors to manage all things at once, and then there is a warm mug of coffee always ready to refresh them at most. On the other hand, the programmer's desk setup is complex. They need an ample amount of space accompanied by cool gadgets to help them work. The right choice of desk depends on various factors, but from a health perspective, an office standing desk could be a great pick for a programmer.
3. Wireless Mouse
As a programmer, you would be working from unusual spaces. A wireless mouse can add to the best of this experience.
4. Coffee Mug
No one has got the time to get up from their desk and make warm mugs of coffee. There is nothing better than an insulated mug with enough to support your brain for a work desk. This doesn't mean you should go for caffeine overdose but having the right coffee mug saves time.
5. Cable Organizer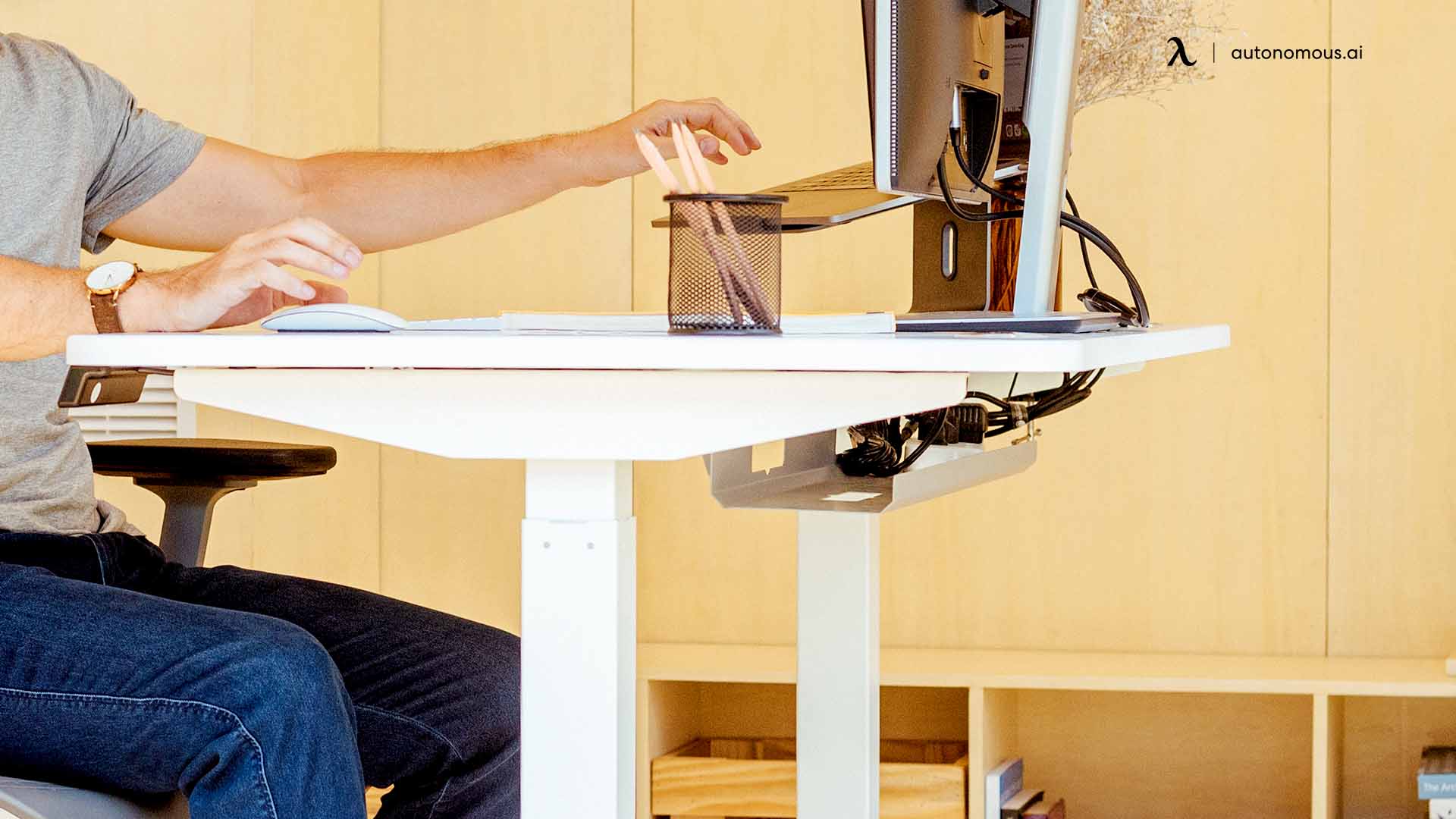 Cable clutter ruins the mood at most, and the worst part is when you need to locate a cable and you are greeted with tons of mess. Cable organizers such as clips or cable grommets keep your cables organized and safe. 
6. Noise Cancelling Headphones
As a programmer, noise could be your biggest enemy. So noise-canceling headphones should be a part of every programmer's checklist.
7. Anti-fatigue Mat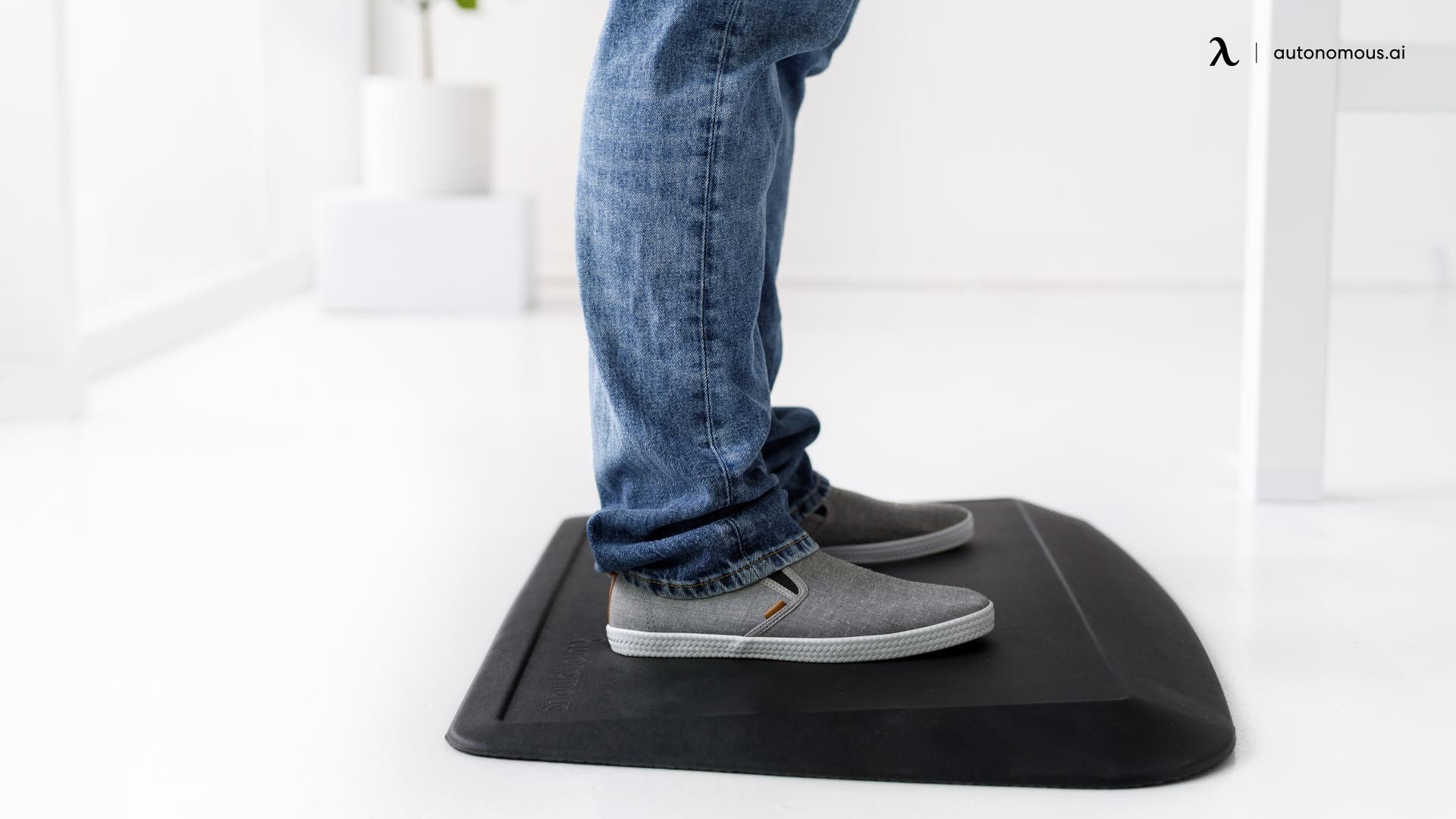 If you are using a standing desk, then an anti-fatigue mat is a must-have accessory. It will make your work experience much more comfortable and efficient. In addition, anti-fatigue mats encourage micro-movements making the user feel comfortable for hours.
8. Flow Board
Flow boards are a fun and relaxed way to make the most of working while standing. Flow boards allow the lower body to move constantly in tiny micro-movements, so there is no extra strain on any body part.
9. Power Bank
Because of its ability to charge quickly, the power bank is one of the most important development devices. This device is extremely beneficial for developers who work remotely or while traveling.
10. Monitor Arm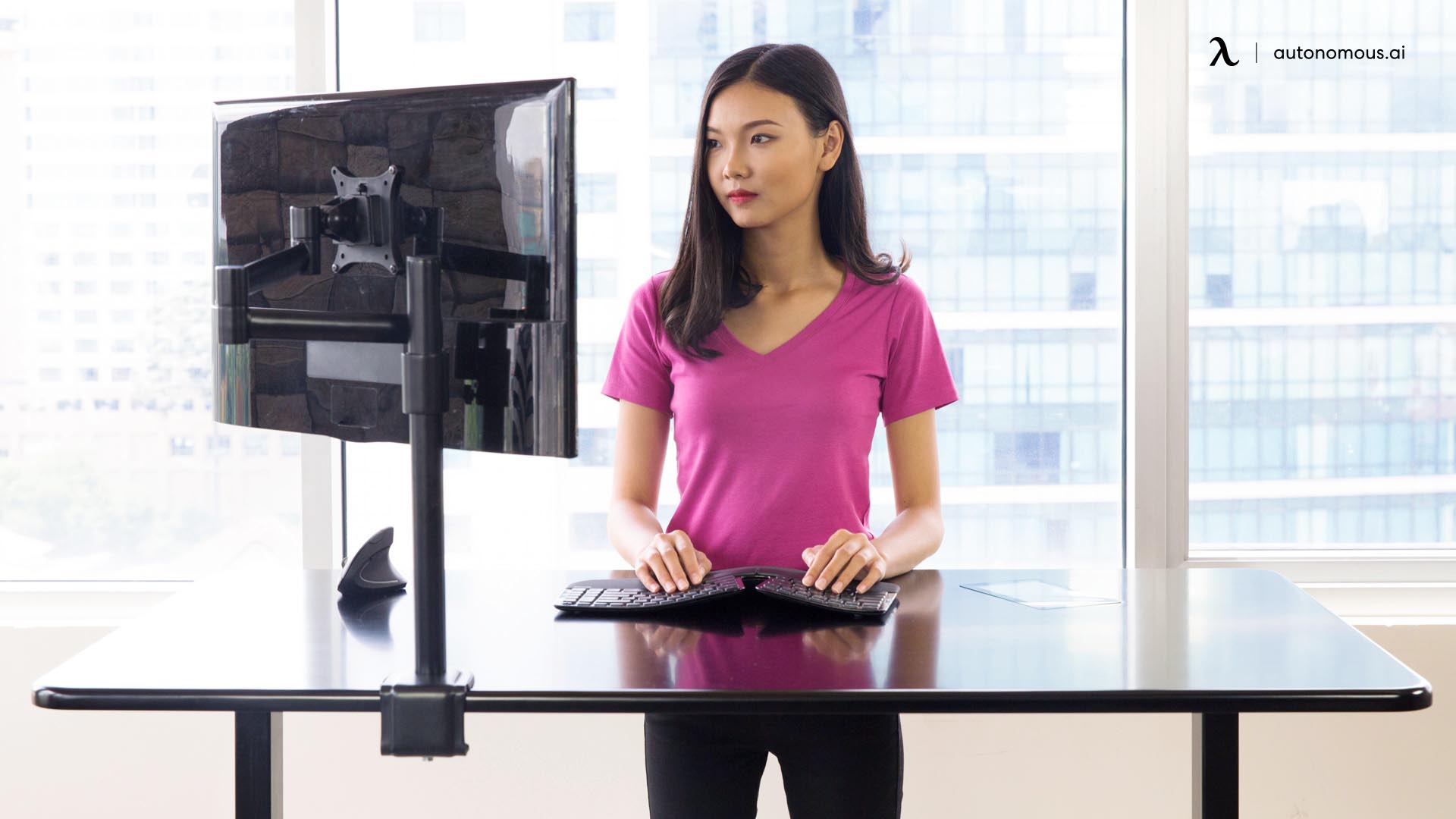 If you have been struggling with the space on the desk surface or the desktop level is compromising your neck health, then a monitor arm is a great pick. Monitor arms make a work desk comfortable and are ideal for multiple monitor setups.
11. Desk Pad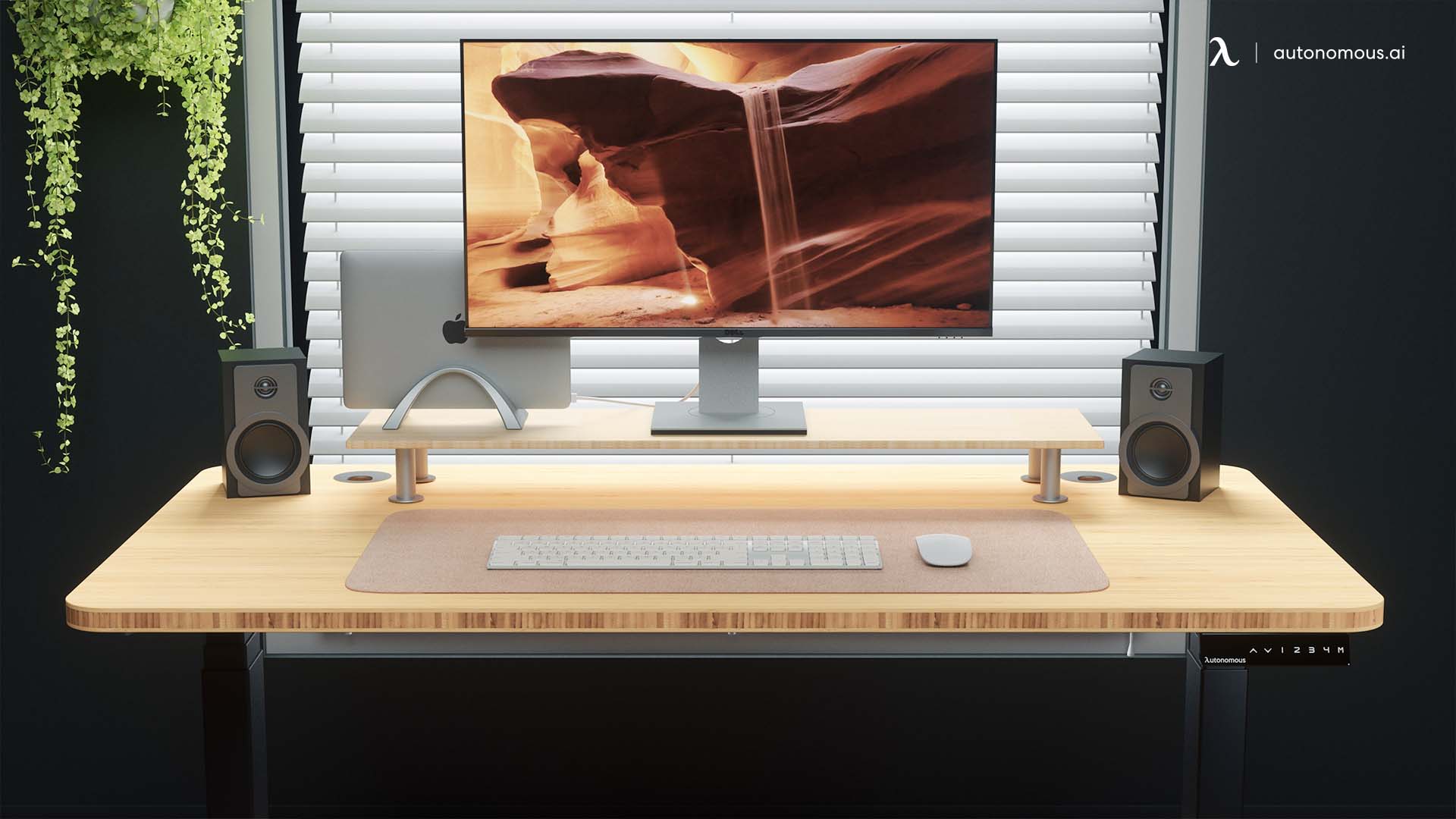 Desk pads are a simple yet smart accessory for the work desk. Desk pads keep the desk surface smooth and avoid strain on arms and wrists. They also keep the workstation clean.
12. Computer Glasses
As a programmer, you spend a lot of time gazing at a computer screen. As a result, eye strain, red eyes, blurred vision, and other computer vision syndrome (CVS) symptoms are prevalent.
Computer glasses are a good way to avoid or overcome this problem. In many respects, they vary from ordinary spectacles. They're made to help you improve your eyesight when you're looking at a computer screen.
13. Keyboard Cover
Nobody likes the stomping sound of keypads clanking, and this is why you need a keyboard cover. Not only are keyboard covers great for a noise-free experience, but they are also ideal for keeping the keypads clean while you snack and work.
14. Notebook
Something important pops up in your mind, and you don't want to miss it? Then, a notebook on your workstation will do the job.
15. Sticky Notes
Most people like to plan their day when they sit on the workstation, and sticky notes help you do so. In addition, you can bring a little organization to your life with sticky notes.
16. Stress Balls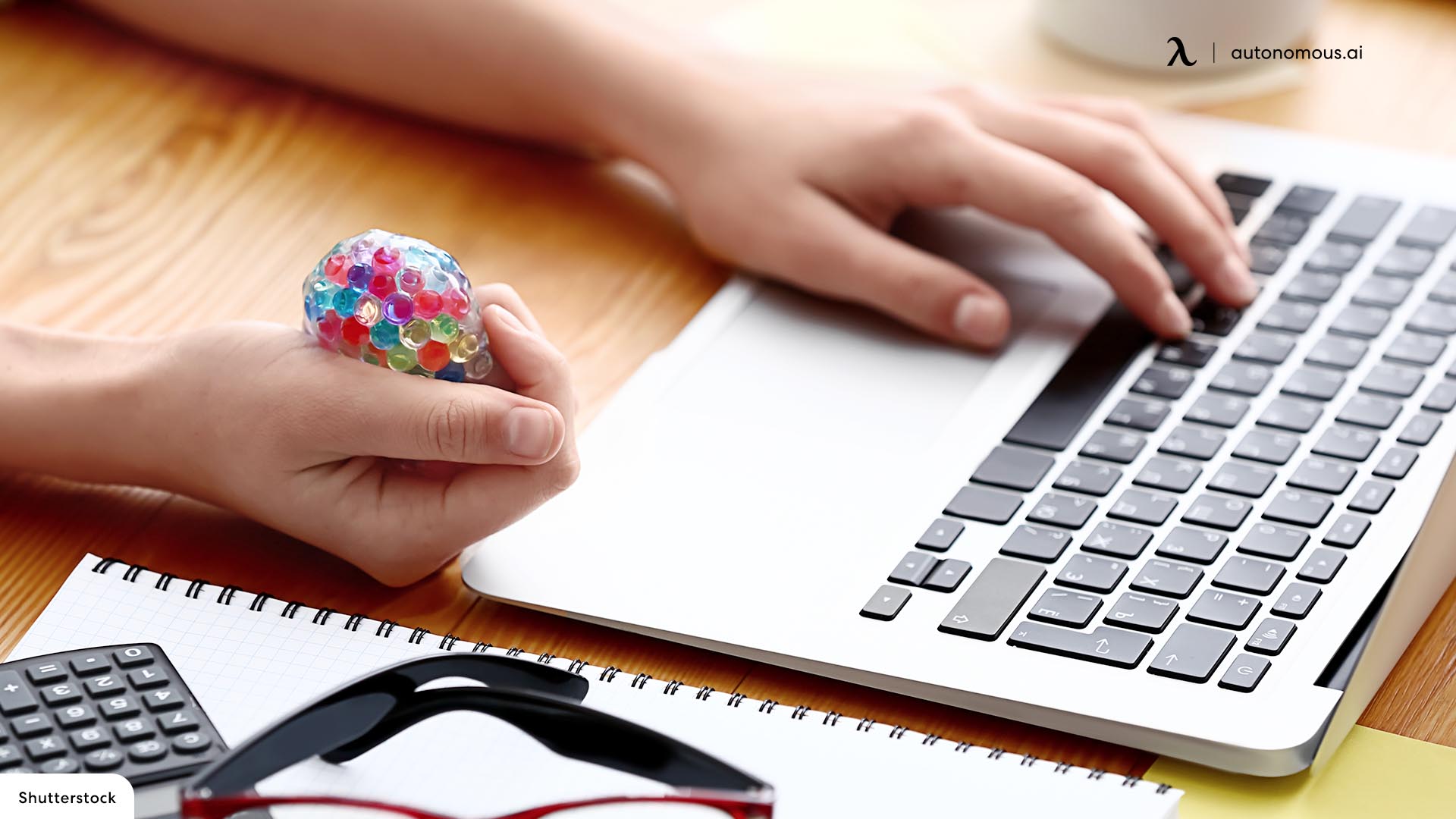 Being a programmer and not having those big episodes of stress? Doesn't fit well. Stress balls are a great accessory in the workplace to get an outlet for those overwhelming emotions.
17. A Tiny Plant
Plants are nature's way of detoxifying negative energies and emotions. A tiny plant can set your mood right, and it also enhances the aesthetics of the work desk.
18. Water Bottle
Stress can lead to many issues, and dehydration shouldn't be one of them. So make sure to keep yourself hydrated and keep a tiny water bottle right beside your workstation.
19. Desk Lamp
A desk lamp is the right pick for those late-night coding adventures to prevent strain on the eyes. Led Wide Desk lamp is a great pick if you need a simple yet workable solution.
20. Filing Cabinet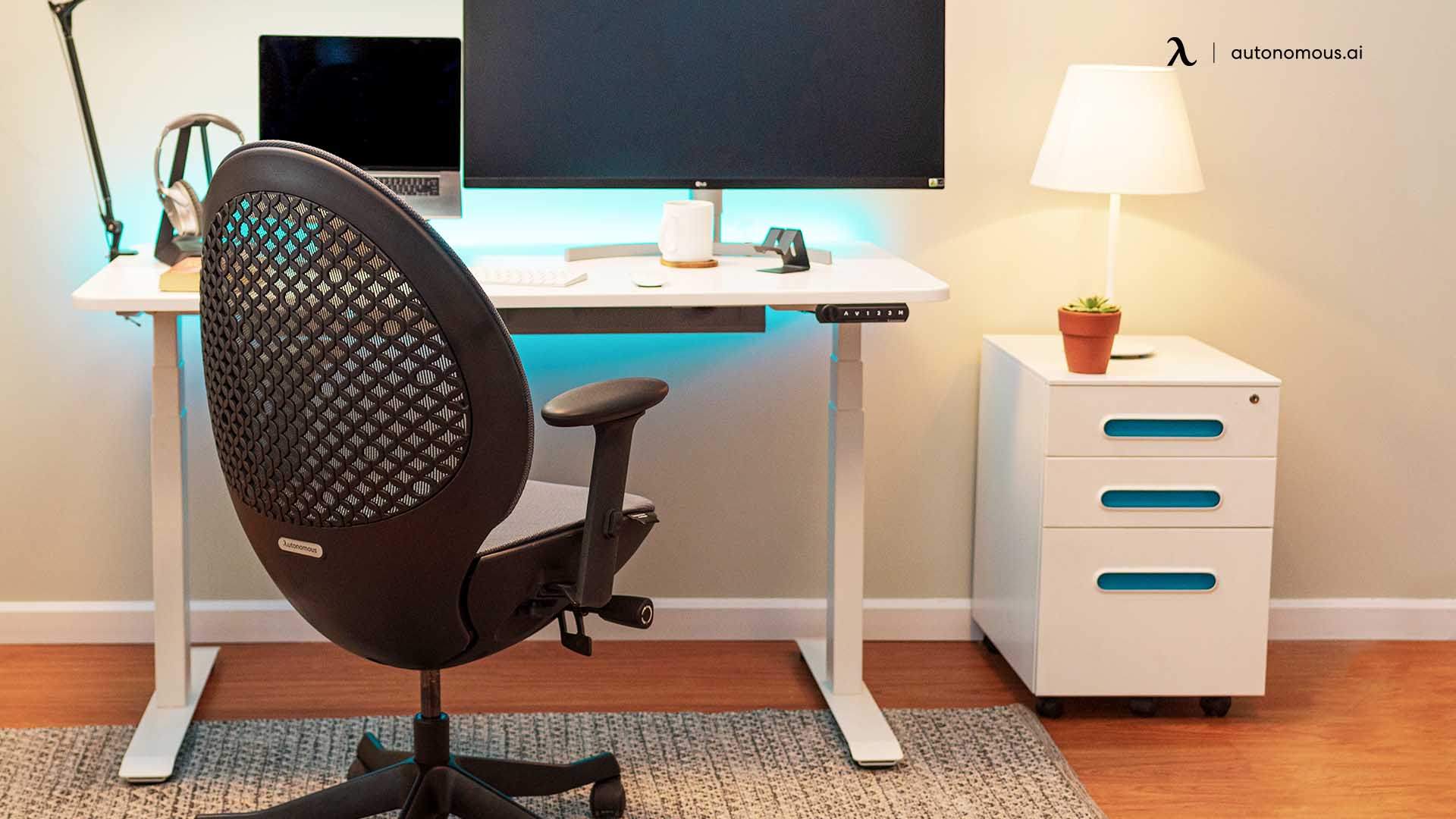 Taking organization one step ahead, a filing cabinet can organize all the work files and important documents for you.
Subcribe newsletter and get $100 OFF.
Receive product updates, special offers, ergo tips, and inspiration form our team.
WRITTEN BYAutonomous
We build office products to help you work smarter.