Workplace Inspiration
All 20 Black Desk Setup Ideas from Famous Influencers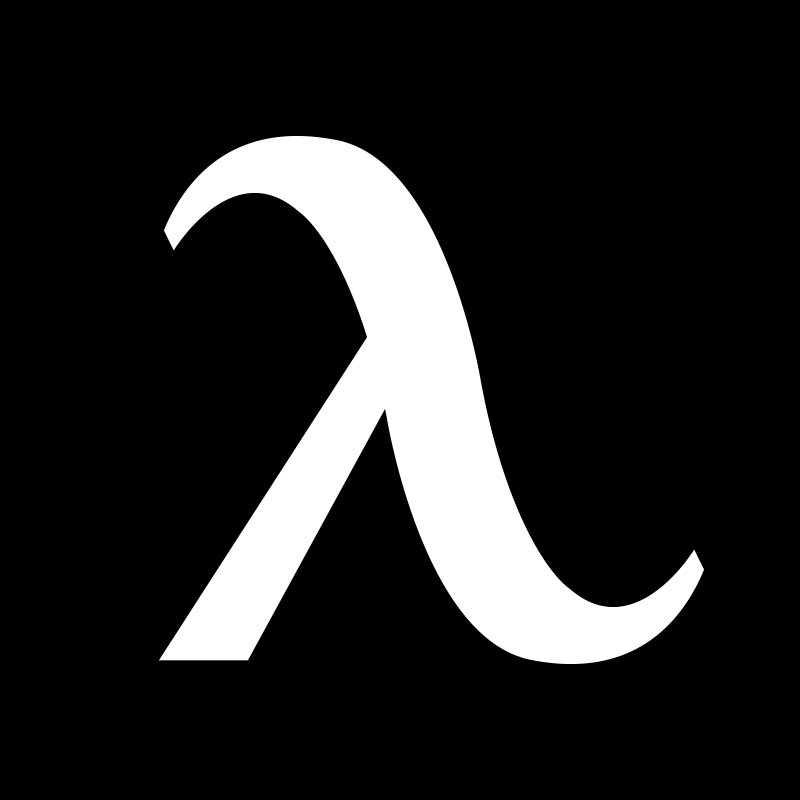 Autonomous
 | 
Feb 18, 2021
No matter what anyone thinks about influencers, one thing is for sure. They work very hard to release the content they do, which has ultimately led them to gain an influencer's title. Being an influencer takes hard work and long hours to put out the work that they do. However, this work can't be conducted on any desk setup.
There are many options for the desk configurations influencers use that work to enhance productivity and motivation. A sloppy and cluttered workstation isn't one of these configurations that can help you get more work done in less time. For this reason, we have developed this list of the 20 best black desk setup ideas that are known to be used by famous influencers.
We have done this to help make it easier for you to work out which black desk setup you would like to implement into your workspace. Continue reading to learn how you can boost your productivity and motivation.
What are the Pros and Cons of an All-Black Desk Setup?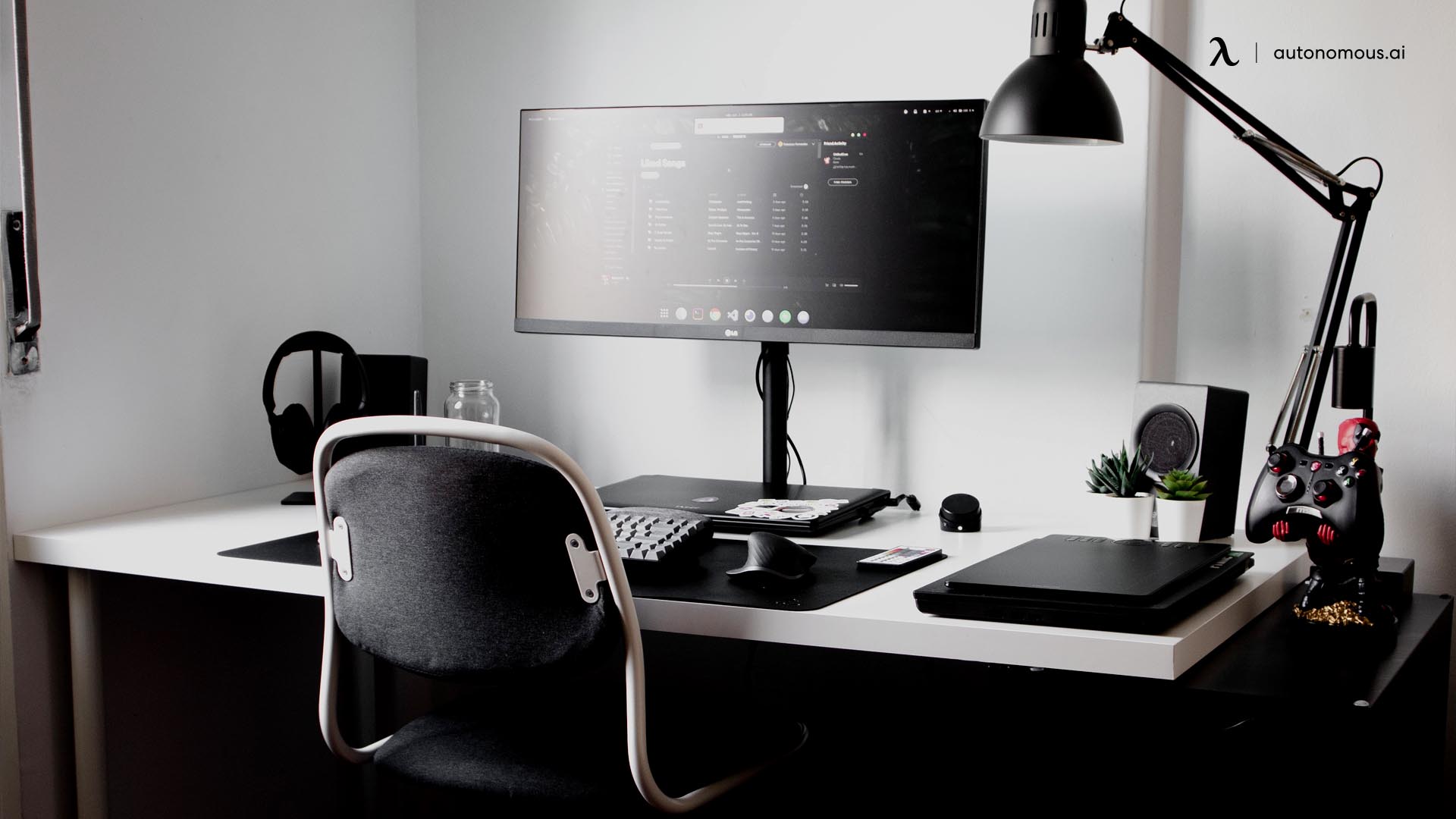 Pros of an All-Black Desk Setup
Many advantages come with having a black desk setup. This is one reason why black desk setup workstations are becoming incredibly popular among influencers and remote workers. Here are some of the primary benefits gained from having a black desk setup:
Black is known to promote sophistication and adds a sleeker final looking.

It's professional and offers lower maintenance when it comes to cleaning.

It's less likely to collect visible dust and stains.

An all-black desk can easily be incorporated into any existing

office workspace.
Cons of an All-Black Desk Setup
With all that being said, there are a few downfalls that come with incorporating a black desk setup into your existing workstation. The most common disadvantages that come with a black desk setup in your workspace are:
This can darken your office space and make it look less airy.

It can be intimidating and cold to those who are entering your workspace.
The Best Desk Setup Ideas for an All-Black Workstation from Famous Influencers
Understandably, not all influencers value the same standing desk accessories and furniture styles when it comes to a black desk configuration. Nonetheless, two elements in any workspace are correct for most people. One is that using black in an office space is an excellent option for creating your desk setup. The second factor is that less is more and a minimalist design is incredibly beneficial for constructing your desk configuration. A minimalist desk configuration is going to work in your favor, as it helps to boost your productivity and motivation.
For this reason, we have designed this list with 20 different black minimalist desk setups that are used by influencers. We have done this to help you choose the most effective one for your exact workspace. Here are our top picks for the 20 best black desk gaming setup ideas that can be used to promote your productivity while enhancing your motivation during your working hours.
1. Warm Wood Black Desk Setup
This black desk gaming setup uses a wood finish, which is an excellent way to add warmth while incorporating a touch of sophistication in your minimalist-styled workspace. Marco Baso uses the Autonomous SmartDesk Core with a black standing desk frame and MDF wooden desktop to achieve this look. You can break this design up by adding white and grey tones to enhance the black accents used in this workstation.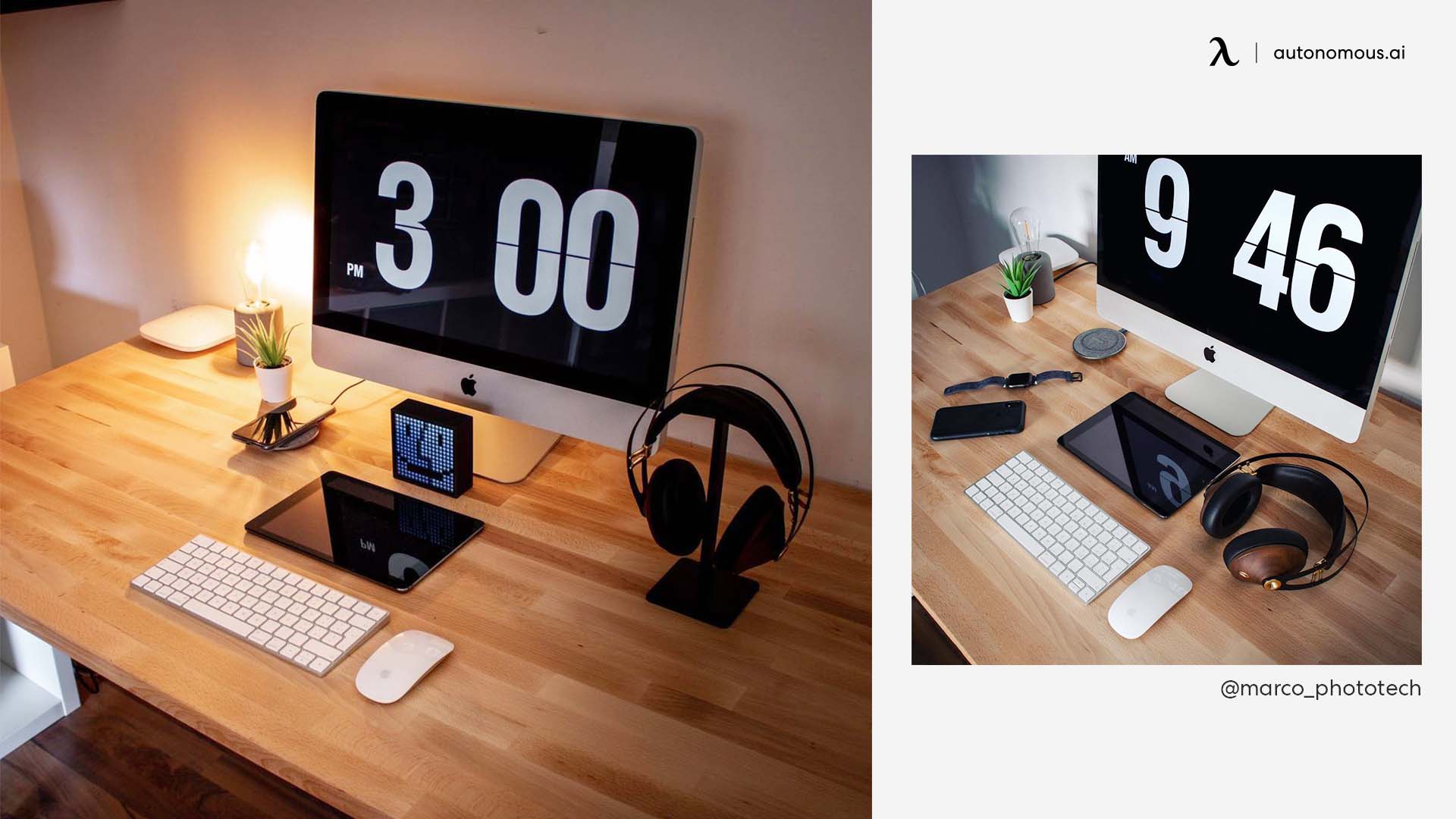 2. Clean-Looking Desk Setup
James McDonald prefers a clean-looking desk setup that works by limiting the dark tones to only the technology used during his working day. When it comes to the accessories and furniture used in his workspace, he likes to incorporate greys and whites to compliment the workstation's black-structured pieces. The end result is a cleaner and more put-together working space that offers a free-flowing and airy look.
3. Sophisticated Desk Setup
Linda Viva takes an entirely different approach to incorporate black into her desk configuration. For the most part, she includes acrylic furniture into her desk configuration for a brighter and airier workspace. Her favorite part of her working space is the inclusion of an office standing desk, which helps to combat the long hours spent sitting in front of a computer screen. She uses the Autonomous SmartDesk to finish off the look. The brilliant option that comes with using Autonomous is that you get to choose the color of the stand up desk DIY and desktop to your exact preferences.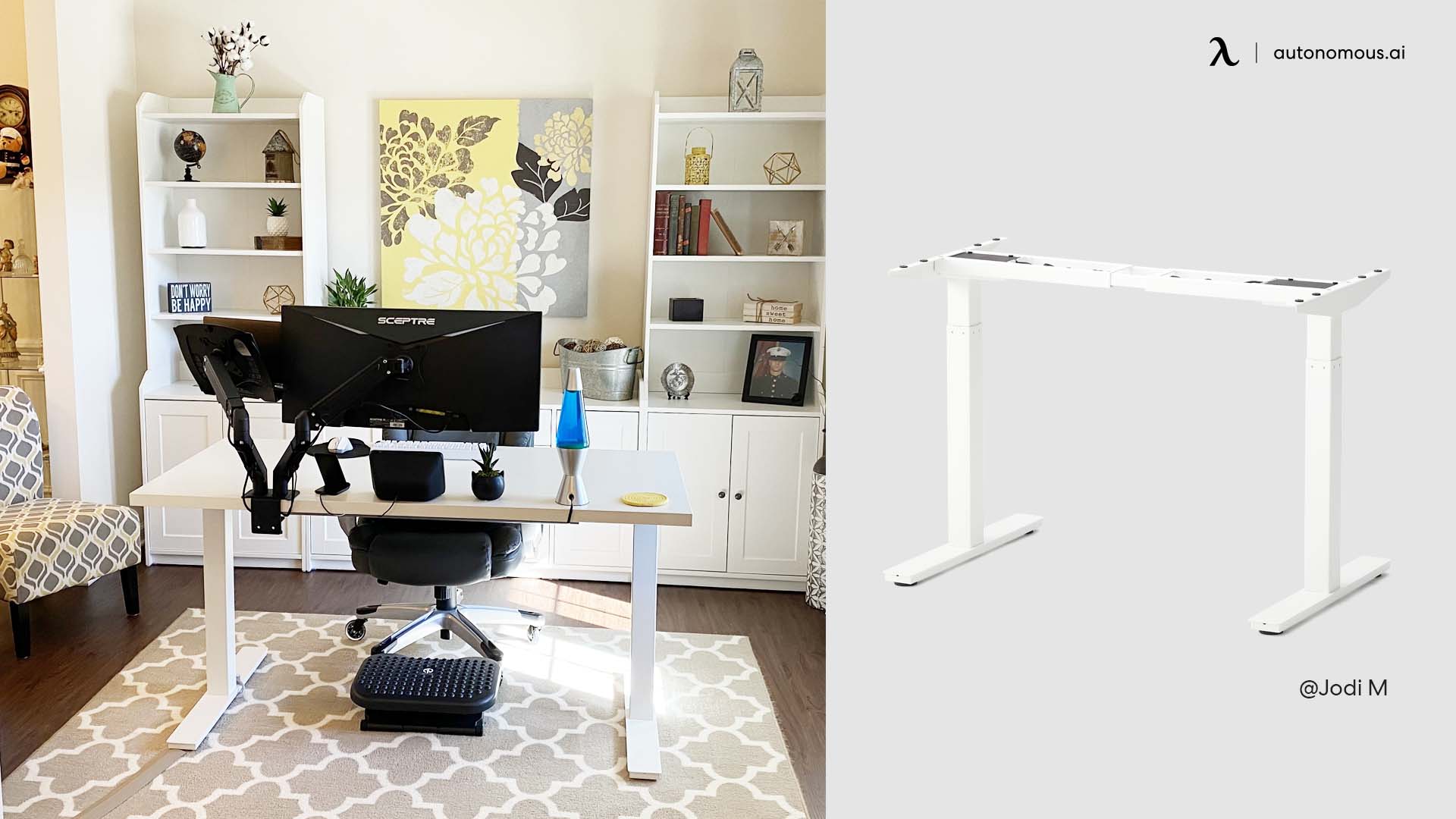 4. Minimalist Workstation
One of the most professional combos in any workspace is the mixing of black and brown. This offers a sleek and clean appearance while incorporating more earthy and natural tones for the right balance. Not to mention, this also provides a more personalized feel without crowding your workspace with pointless accessories that can quickly clutter and better organize your desk. It's a great option if you're looking for a minimalist aesthetic design that doesn't lack personalization.
5. Dark Minimal Desk Setup
Many people only think this is achieved through lighter color schemes when it comes to a minimalist desk configuration. However, this isn't true, and Mike Wat displays this through his workspace. One of the benefits of using darker elements in a desk configuration is that it adds a sense of class to your studio workstation in a way that's challenging to achieve through lighter tones. One excellent way to achieve this look is through incorporating the dark walnut finish desktop in your black L-shaped standing desk from Autonomous. Another feature that Mike adds to his workspace is layers. This is a great way to reduce clutter and effectively organize your workspace.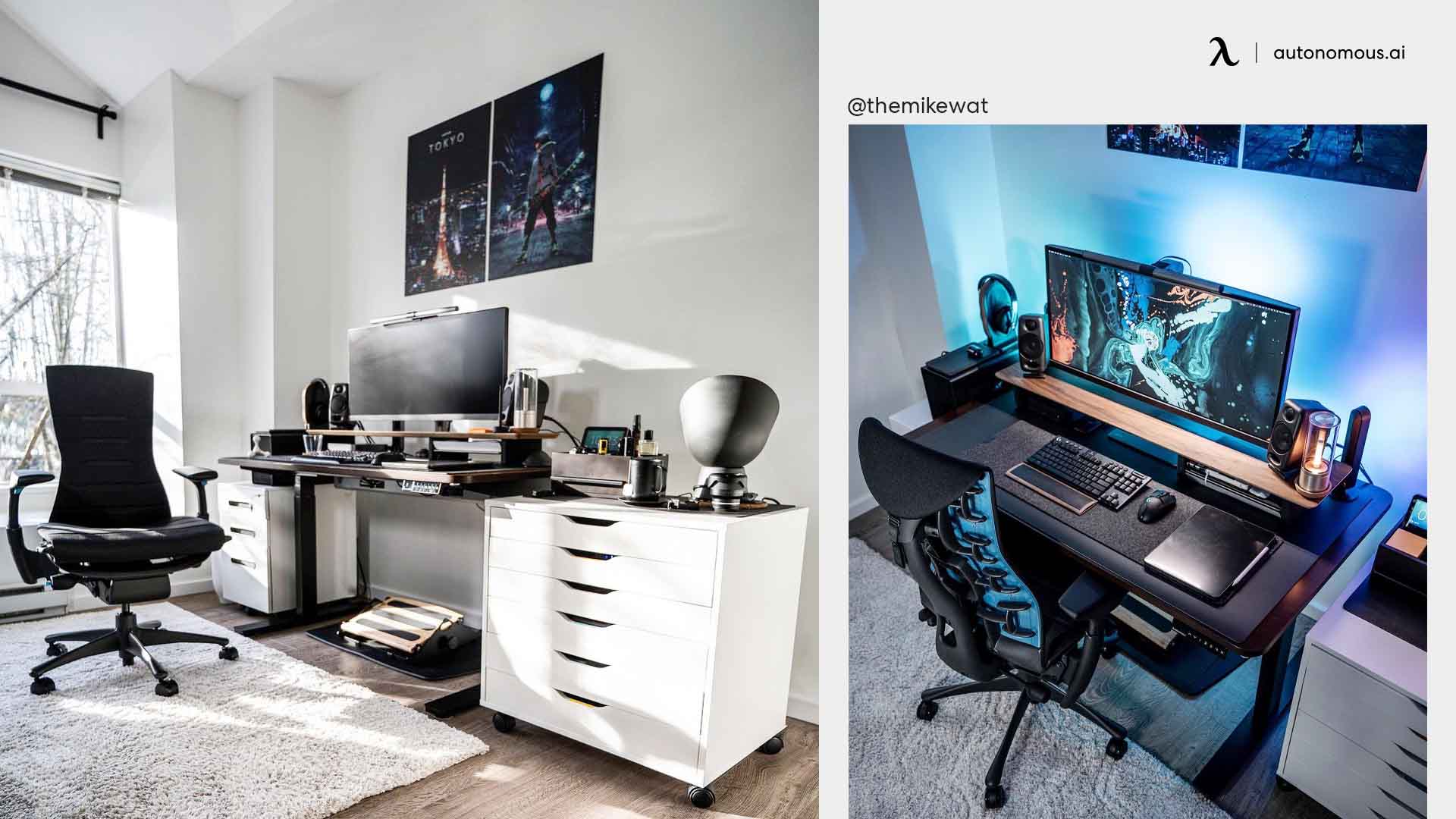 6. Bright Minimalist Workstation
In most cases, lighting is everything when it comes to a desk configuration. This is especially the case if you wish to incorporate darker tones into your black desk setup, as this can help combat the darker appearance generally associated with a black desk gaming setup. Taking advantage of natural light by placing your desk close to a window can prove to be incredibly useful in adding a brighter appearance to your workspace while reducing glare.
7. Dual Screen Black Desk Setup
If you want an all black desk setup, then taking inspiration from Pierre-Etienne is a great idea. One of the best ways of achieving a minimalist workstation is by incorporating a built-in keyboard instead of an external keyboard. However, the inclusion of a more comprehensive desk enhances these benefits and minimizes the clutter in this space while suiting any workflow. Not to mention, using a laptop display as a second monitor is an innovative way of saving money, as you don't need to purchase another display. Additionally, this laptop takes up less space, which makes it an excellent option if you want a dual-screen all-black gaming desk setup.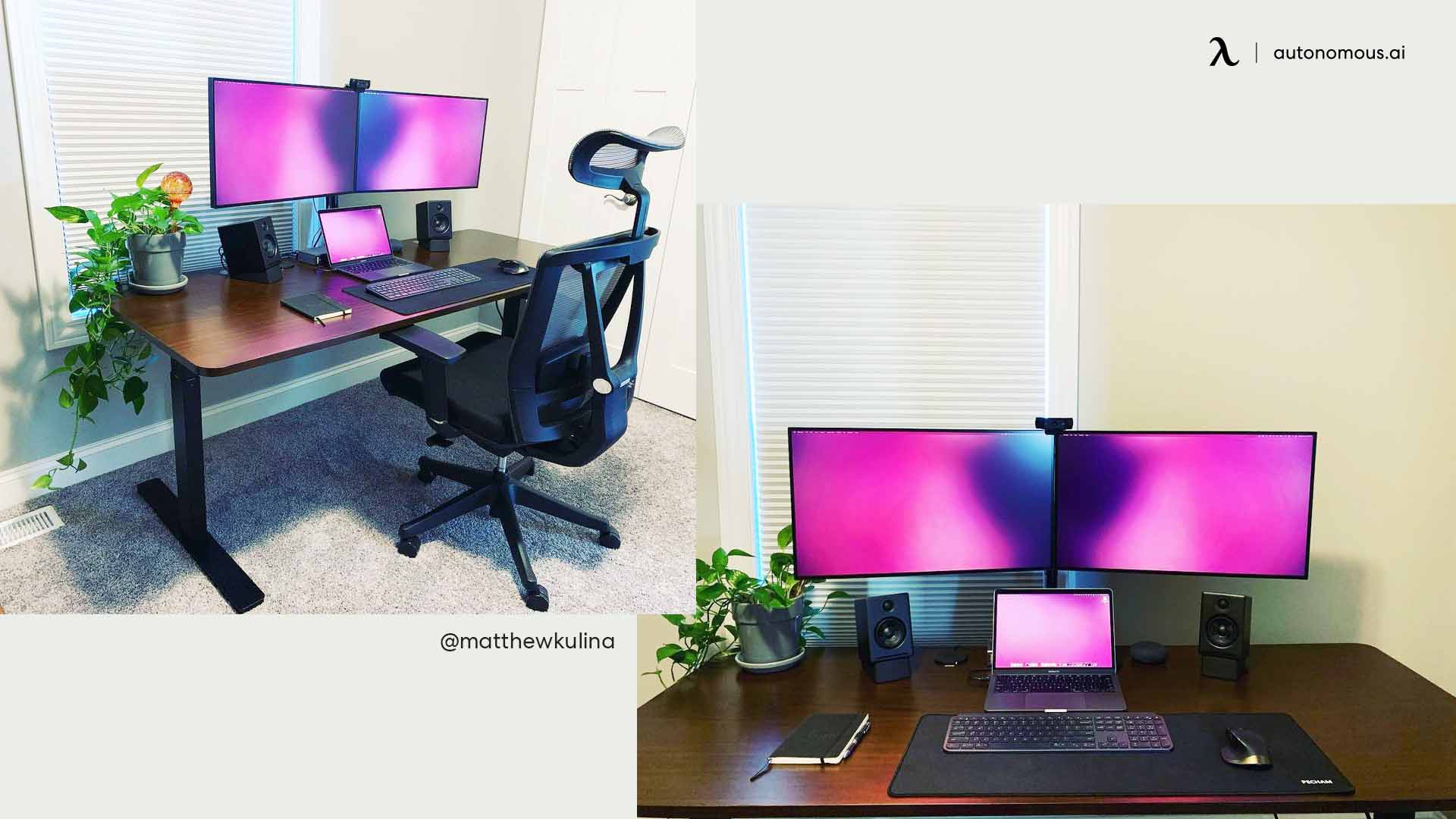 8. Complete Minimalist Gaming Black Desk Setup
An all-black gaming desk setup is possibly the last thing that people think about when it comes to a minimalist desk configuration. However, this is accessible when using the Autonomous SmartDesk Core. This standing desk offers enough space to house all the gear and gadgets commonly associated with gaming while ensuring that your work clutter-free.
9. The Professional All-Black Desk Setup
Why should you have to work harder and put in more hours when you can simply work smarter? One of the most effective secrets to getting more work done in significantly less time is to reduce the clutter that surrounds your workspace. Additionally, you can also add extra modifications to help boost productivity and help you remain motivated.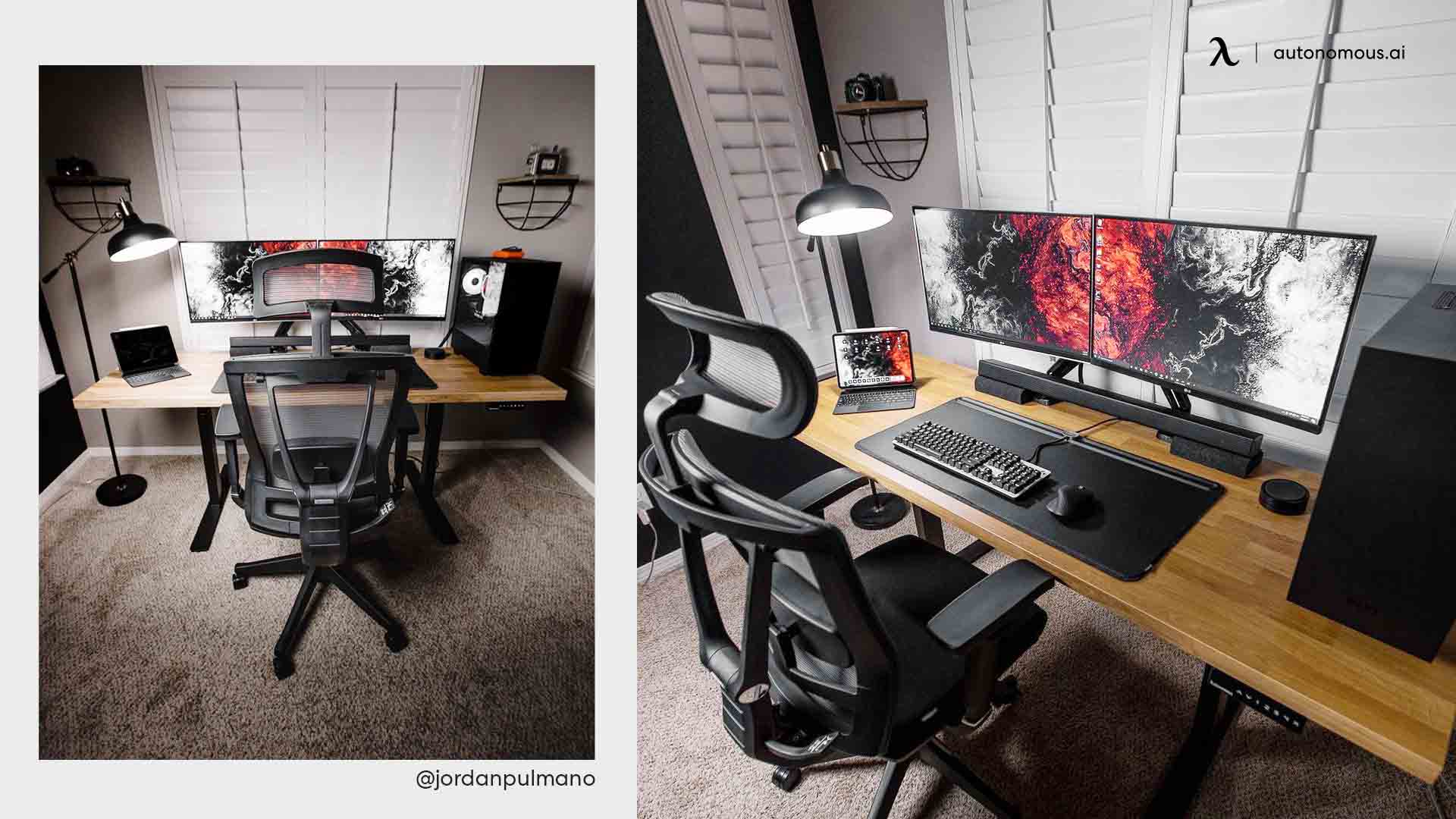 10. The Designer's Minimal Black Desk Setup
When conducting work as a designer, it's imperative that you have a clean and aesthetically-pleasing working area. However, you also want something neutral and warm. One of the best black desk configurations is to include a combination of wood, brown, and black into your workstation. Additionally, you can even add plants to your all-black desk setup for an airy appearance.
11. The Ergonomic Home Office Workstation
The majority of jobs are centered around sedentary work. This means that a standing desk is a brilliant way to be more active while conducting your daily tasks. Not to mention, using a standing desk aids in alleviating back pain that tends to come with sitting for long periods. Additionally, including an ergonomic chair, especially a black and white office chair in your workspace can also offer you a more comfortable sitting experience while you're doing work.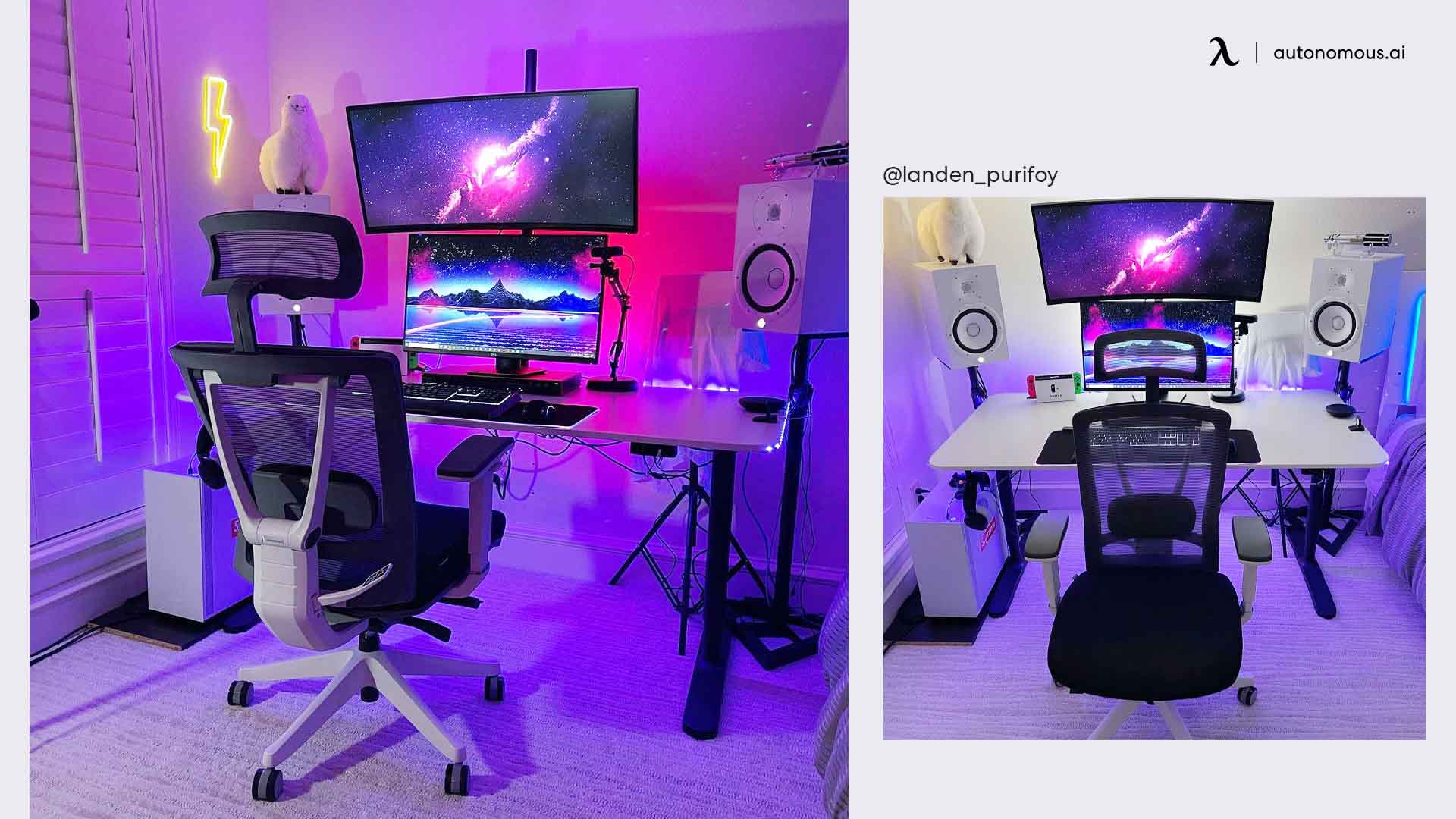 12. The Monochrome Black-Styled Minimal Desk Setup
In some cases, you may want the benefits of an all black desk setup without having your entire workspace one color: black. This means only having black-colored accessories and furniture. This is a huge commitment that isn't easy to design. That's why an excellent way of ensuring that your workspace isn't too dark and dull is by adding bright and clean accents into this workspace. This can be done through monochrome features. You can break up the all-black appearance by mixing and matching blacks, whites, and gray additions to your workspace.
13. The Modern Black Minimal Gaming Setup
Gaming setups are known to be extravagant, which can cause a lot of clutter in your black desk gaming setup and become overwhelming at times. However, you can gain a minimalist desk setup that boosts productivity and allows you to remain motivated. This can be done by incorporating the black SmartDesk 2 by Autonomous into your workstation. It might seem impossible to gain a minimalist black gaming desk setup. Nonetheless, this can easily be achieved by sticking to the basics of all-black furniture and accessories for a more professional and sleeker appearance.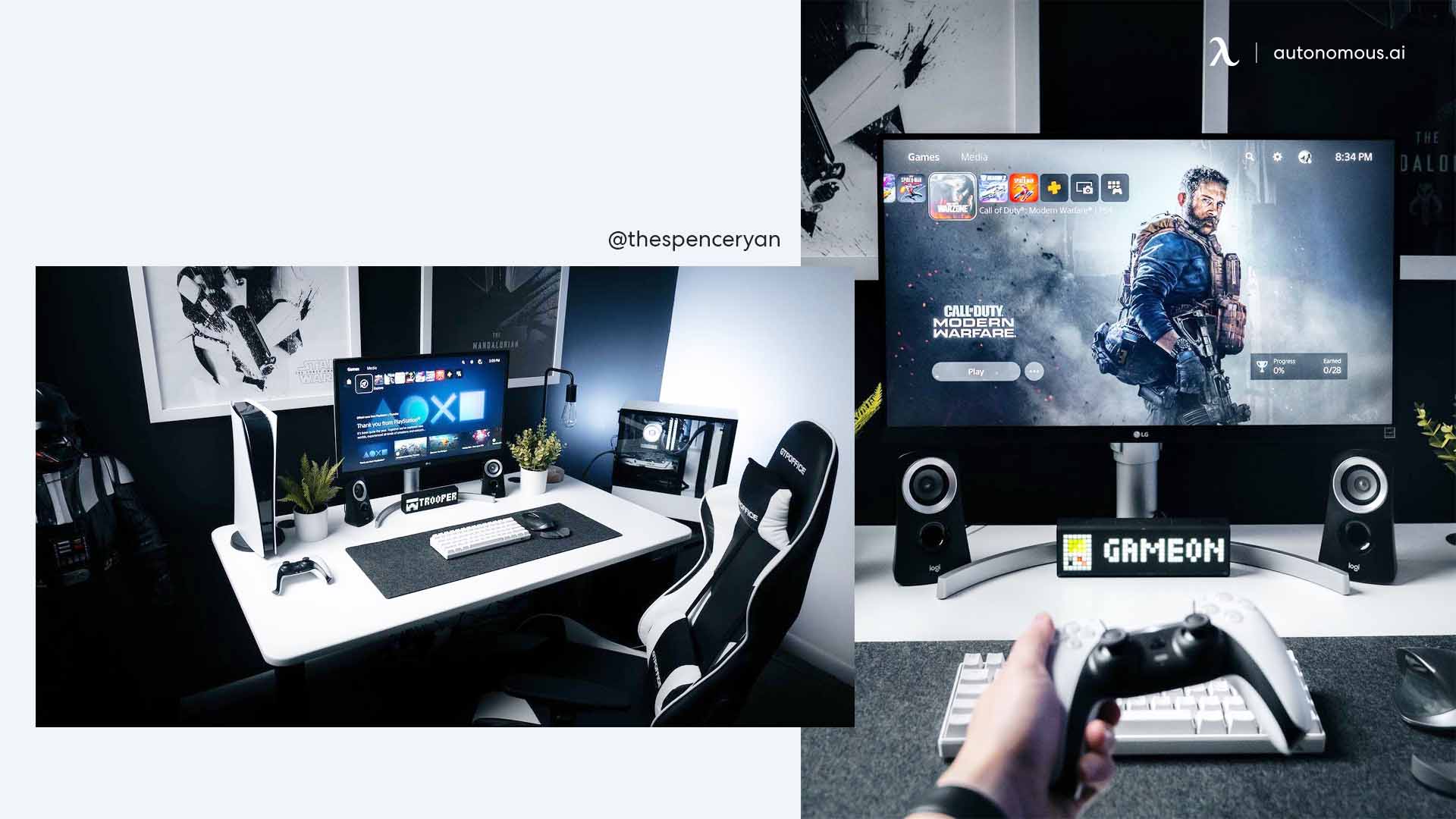 14. The Youtuber Black Workstation
Between your long film sessions and shooting b-roll, all filmmakers require a workspace that can accommodate the long hours and busy lifestyles that follow YouTubers and filmmakers. You can enhance your workspace's appearance by including a black standing desk. This gives your workstation a more polished and sleek appearance, which can boost productivity and motivation.
15. The Transparent and Sophisticated Black Desk Setup
A feature that goes really well with an all-black desk setup is including transparent or glass accents. This is because it enhances the benefits that come with an all-black desk setup. You gain a sophisticated appearance that's bright and airy, which goes with any aesthetic or style. You can achieve this look by implementing black and brown décor and tech while accenting this décor with glass and acrylic furniture.
16. The All-Black Desk Workstation
You may be one of those individuals who enjoy the color black more than anything else. It's for this reason that we have added this all-black desk setup idea. You're provided with the ability to make more of a professional and sleek statement by keeping a consistent color scheme of all-black. This offers an elegant and professional look to any workstation.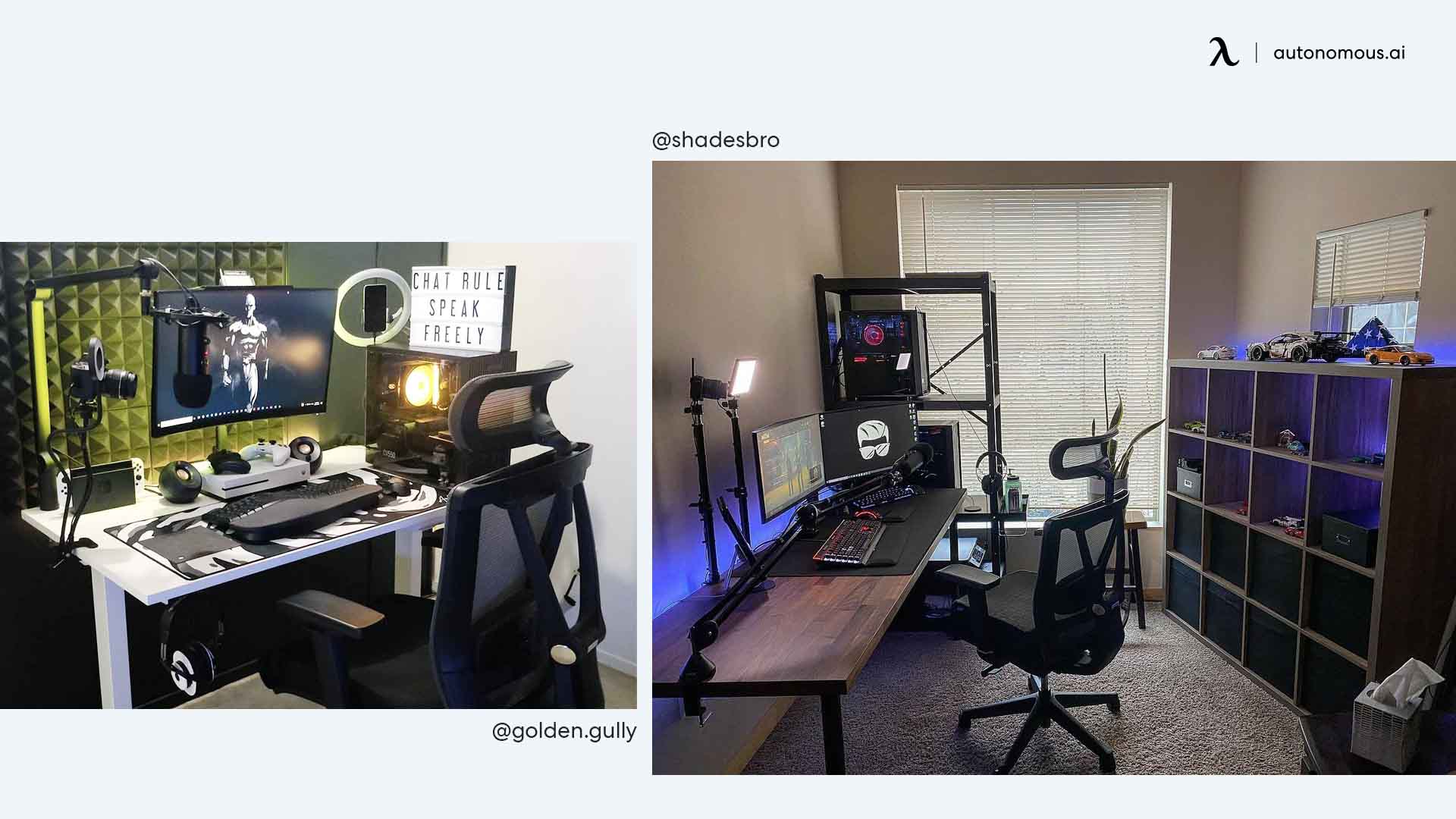 17. The Black Ultrawide Minimal Desk Setup
The beauty of color and design provides you with the ability to be a maximalist in regards to your screen real estate while still being a true minimalist when it comes to your all-black desk setup. An ultrawide monitor is seen to be one of the best productivity-boosters. In addition to this, it's also a significant upgrade to a dual-monitor setup if you're looking to de-clutter your workstation.
18. Productivity-Booster Black Minimal Workstation
If you're spending late nights working, one of the best ways to maintain your focus would be to add LED office lighting. An all black desk setup can be a little too overwhelming sometimes. This is the reason why adding a splash of color against your all-black desk setup is an excellent way to make your workspace more visually-appealing.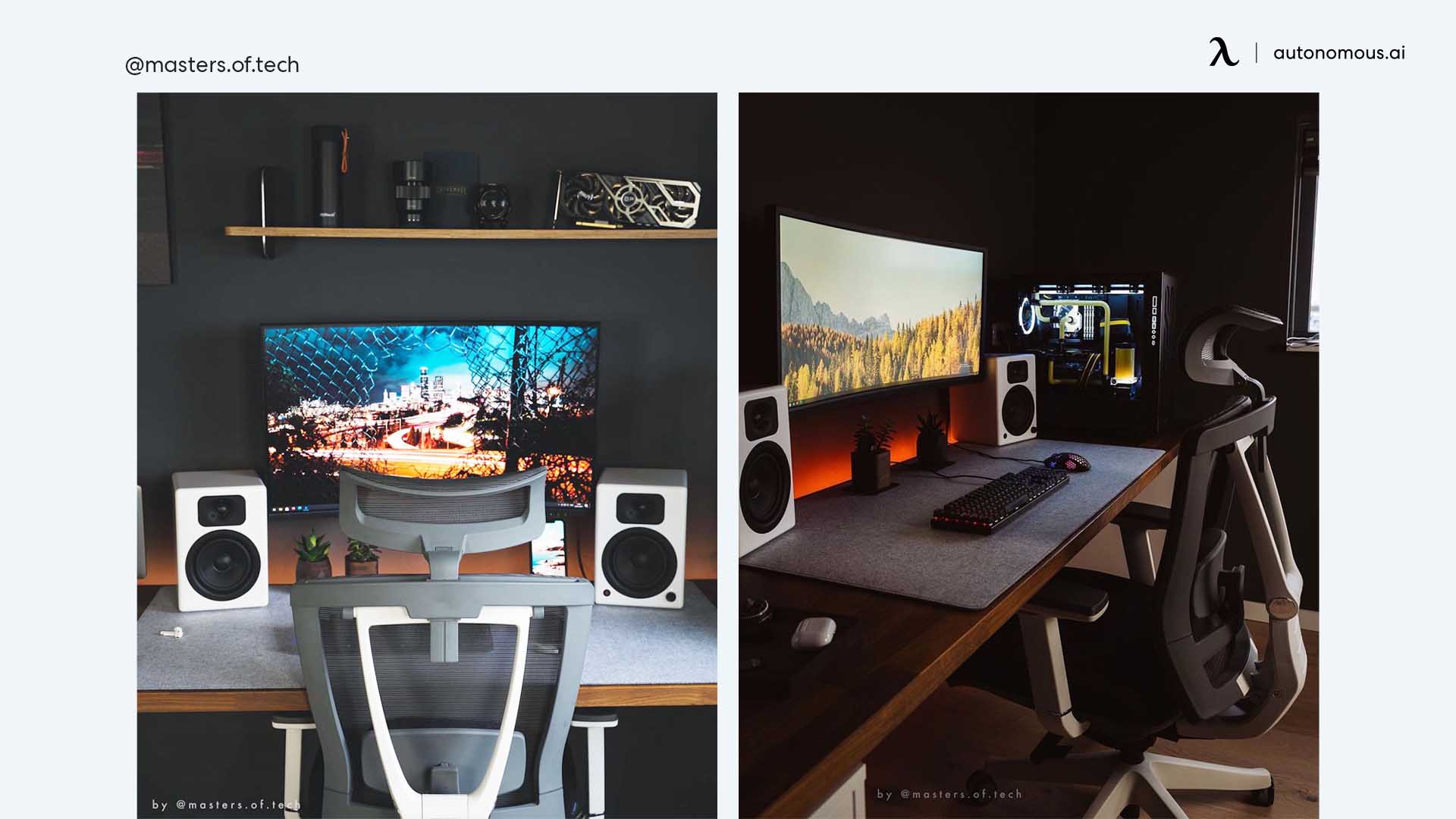 19. The Perfect College Student Black Workstation
Let's face it; college rooms are small enough as is. This is especially true if you live in a dorm or with multiple roommates. To combat this lack of space, you're going to want to use your space as efficiently as possible. You have the ability to do this through shelving and drawers. Not to mention, adding posters and vision-boards also aids in making a world of difference to boost productivity and motivation.
20. Compact Black Desk Setup
You might not have a massive workspace. In another case, you might want to have less of a footprint. No matter your reasoning, you still have the ability to gain a clutter-free and productivity-boosting all-black desk setup. You can achieve this by incorporating a compact all-black desk into your workstation. Shelving is also a fantastic feature that shouldn't be forgotten.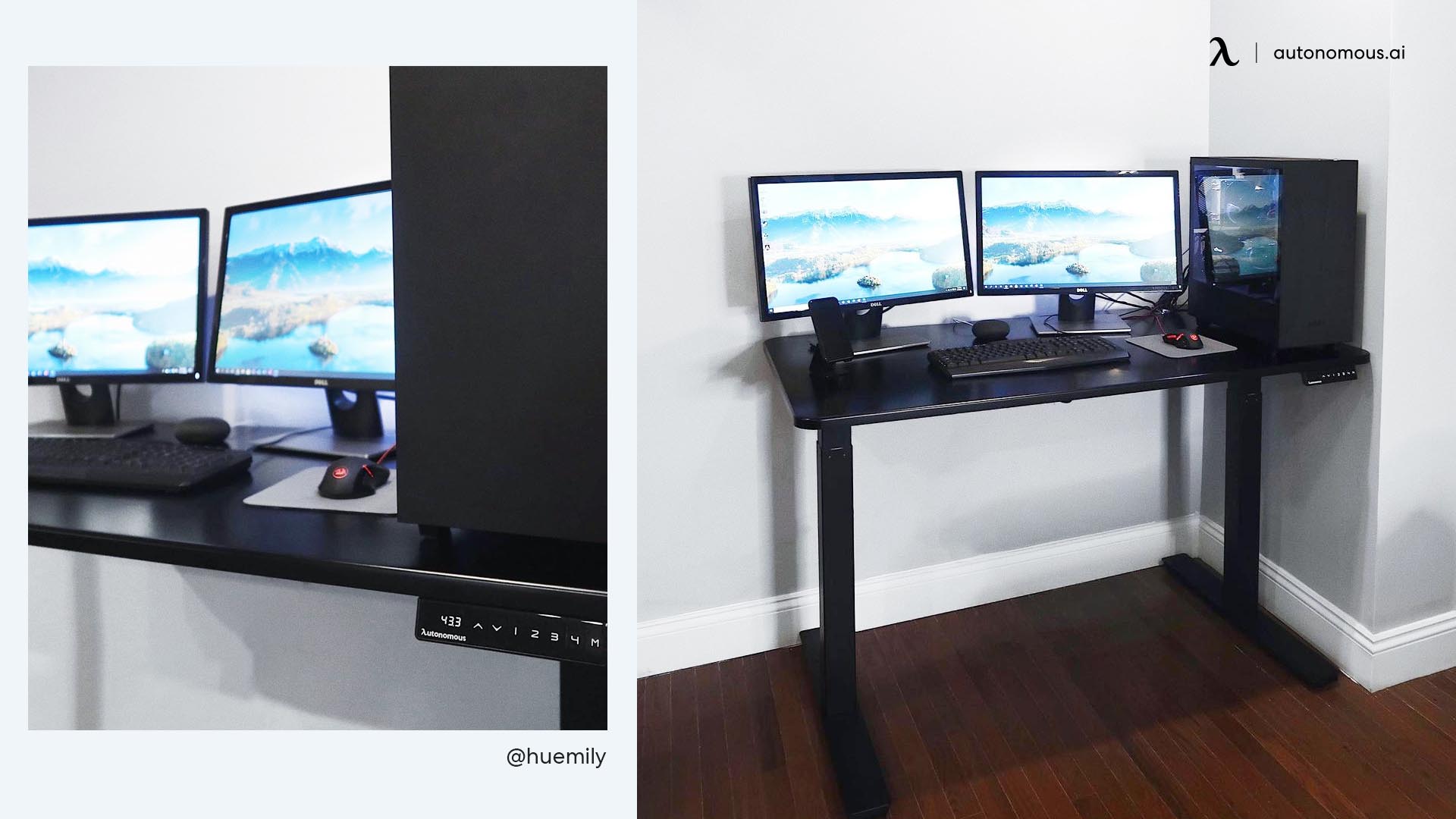 Hey, you have special pricing through your company.
Get exclusive rewards
for your first Autonomous blog subscription.
WRITTEN BYAutonomous
We build office products to help you work smarter.
Coming at You Live from Autonomous' Social Media!