Smart Products
Say Goodbye to Back Pain: Inflatable Seat Cushions for Office Chairs

Autonomous
|
Sep 13, 2023
1,168 Views
An average office worker spends more than 40 hours sitting in their chair before the screen. This much sitting negatively affects health and has a poor permanent impact on posture. No wonder office workers are constantly complaining about back pain and aching shoulders all the time. If you also find yourself in a similar story, then an inflatable seat cushion for back pain is what you need.
A seat cushion might make your workstation setting more comfortable overall, easing pressure on your back. Here are our top selections for the finest seat cushions with many uses.
1. Mount-It! ErgoActive Memory Foam Seat Cushion
The Mount-It! ErgoActive office chair cushion reminds you of comfortable times when you hit the seat. This ErgoActive seat cushion comprises memory foam that relaxes and supports your hips, back, spine, and legs. The memory foam has a specialty to conform to your body shape, and the cushion comes with a 10-year warranty. The best quality of this cushion is to retain its shape despite hours and months of use, thanks to its high-quality raw materials. It is medically approved and makes a wonderful pick for long hours of office work.
2. Gaiam Balance Disc
We all prefer an inflatable seat cushion for airplanes as they are travel-friendly, compact, and comfortable during long flights. But the Gaiam seat cushion does not become worthless to you after you are done landing the place. This cushion's versatile use and design make it useful for offices, home needs, and even prolonged sitting in a study chair. The inflatable plastic disc gives a feel of a balance ball on a chair, which provides the benefits of the best office chair for back pain and a seat cushion for hip comfort.
3. ANMSVI Inflatable Seat Cushion
This inflatable seat cushion is a multi-purpose pick for offices, homes, and travel. The best quality of this inflatable seat cushion travel is that you can adjust the firmness to control the pressure exerted on your bottom. The cushion, other than relieving pain during long hours of work or flight, also helps with a proper sitting posture.
Over 60 tiny airbags at a 25mm height, a quickly integrated inflation and deflation mechanism, and premium non-slip particles on the cushion's bottom all contribute to its distinctive design. It is ideal for lengthy rides and travel and suitable for various seats. This accessory is a must-have if you are planning a home office setup.
4. Inflatable PVC Seat Cushion
While searching for an inflatable seat cushion for elderly takes a lot of time and several factors, this easy-designed PVC seat cushion ticks all the boxes. It is a perfect and comfortable seat cushion for back pain for office users and adults who don't like thick foamy cushions under their bottom. The PVC seat cushion has holes allowing maximum aeration and ventilation, so there is no sweat breakout.
The lightweight PVC is soft yet firm to maintain a good posture. Because of its ergonomic design, it can evenly transfer gravity, relieving pain in your back or bottom. The cushion is perfect for inpatients, bed patients, truckers, or anyone who spends a lot of time sitting down since it is easy to use and store. Any chair or surface may be utilized for sitting on it.
5. Pressure Relief Air Travel Seat Pad
This self-inflatable seat cushion by air travel is designed to provide a comfortable and ventilated sitting experience. This cushion makes working long hours on a seat possible as you won't have to worry about a sweat war on your pants. It is also a good pick for older people who require support under their back while lying down, the cushion's many holes assist in preventing bed sores, and its pressure relief function lessens and evenly distributes weight on the buttocks. The inflatable cushion is ideal for use at home, in the vehicle, or even at the workplace because it is lightweight and portable. It is simple to inflate and deflate, and a 30-day quality guarantee backs it, or a refund if you still need more.
6. Logicfox Lumbar Support Pillow: For Office Chair and Car Seat
If you are done with plain black and gray seat cushion designs, this one with stripes will set your mood apart. The logicfox lumbar support pillow is ideal for anyone looking for comfort during hours of sitting. This lumbar pillow can be a perfect support for your lower back, spine and can be placed under the hips to prevent pressure buildup. 
The cover is removable so that it can be washed repeatedly, but the zipper is in no way poking to disrupt your comfort. The rectangular design covers the maximum area and hence supports your posture entirely. It's automatically known to prevent hunching and slouching on the chair, a common problem during long work hours.
7. Mount-It! ErgoActive Cooling Gel Seat Cushion
Use this gel seat cushion combined with the best recliner for back pain, which is also available at Autonomous, and you have the most comfortable office setup you can imagine. It is a must-add item to the list of your work-from-home accessories, as the gel seat cushion has more than one benefit. The soft, cushioned design provides smooth support against your back, lower hip, and spine. The cooling gel prevents and minimizes heat buildup, and the cushion has a washable cover, making it as good as new for the years to come. The size and dimensions of the cushions make them compatible with all kinds of office chairs, recliners, wheelchairs, and even beds.
8. PTP Posture Core Seat
Did you even know that a tiny thing like this can make a huge difference in your work performance? Enter the PTP posture core seat, designed to rectify your poor posture and help you ensure a straight back while working. The posture seat has an ergonomic design, strengthens your core, improves hip mobility, and keeps your legs from falling numb.
You may improve your core strength and flexibility while doing other things by routinely utilizing the PTP Posture Core Seat for 15 minutes to 2 hours. By adding the Core Seat to your workspace - whether it is your desk at work, your home office, or even the kitchen table - you can create a space for yourself that is both active and productive.
Video ads for product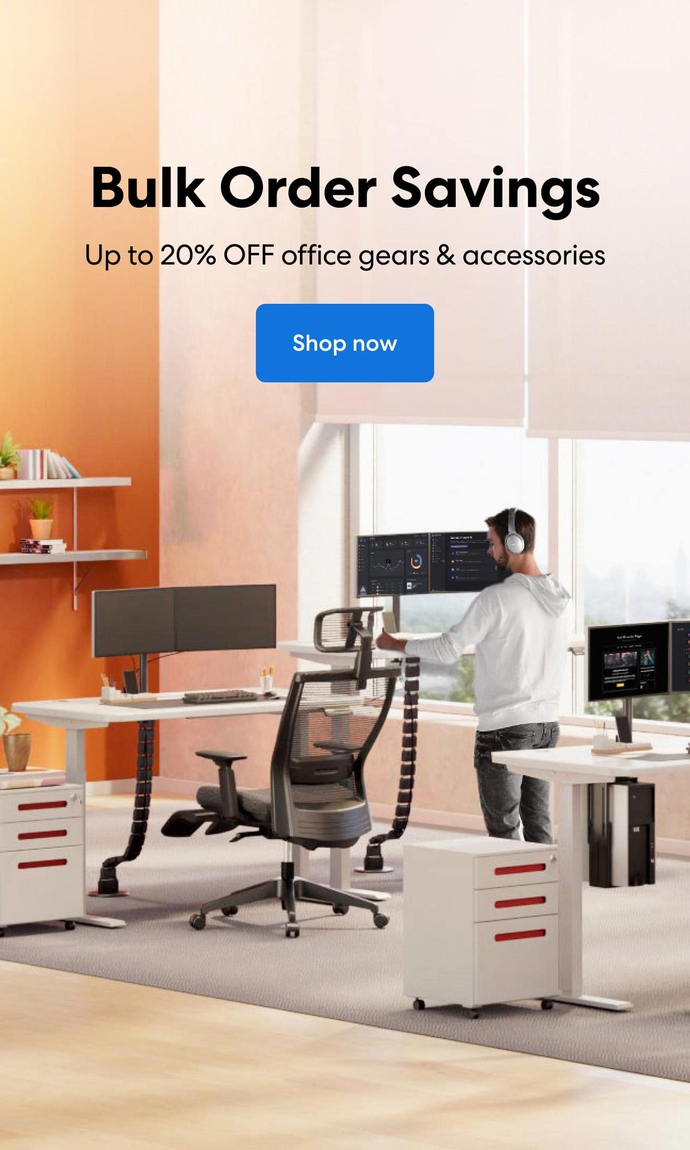 Subcribe newsletter and get $100 OFF.
Receive product updates, special offers, ergo tips, and inspiration form our team.