Latest Updates
Best Memorial Day Furniture Sales in 2023: Early Deals from Autonomous
181 Views
Memorial Day furniture sales are coming up, and Autonomous will offer a fantastic option that you shouldn't miss. 
The store has been around for a long time, but this year, it's outdoing itself when it comes to giving clients the items they've always wanted. 
If you need a top-tier ergonomic chair to bring your home office together, you'll find it. People looking for a standing desk that's sturdy enough to carry their devices and supplies can also get it. Do you only want a lamp? Guess what - Autonomous has beautiful options! 
No matter which furniture pieces (or accessories!) you're looking for, Autonomous offers top-notch early deals you can't miss. Read on to find out more. 
Why Should You Shop During Sales?
Doing your shopping when there's a sale happening is a fantastic idea. Some people consider it a celebration because it doesn't happen every day. 
There are many reasons why you should take advantage of a furniture Memorial Day sale, and in this section, you'll get to know some of them. 
You Can Save Money
It's one of the most evident reasons, but if you shop during an outdoor furniture Memorial Day sale, you'll save money. 
Prices go down during sales, but you could be in luck and get even more opportunities to save money. You might, for example, earn coupons, discounts, or loyalty points!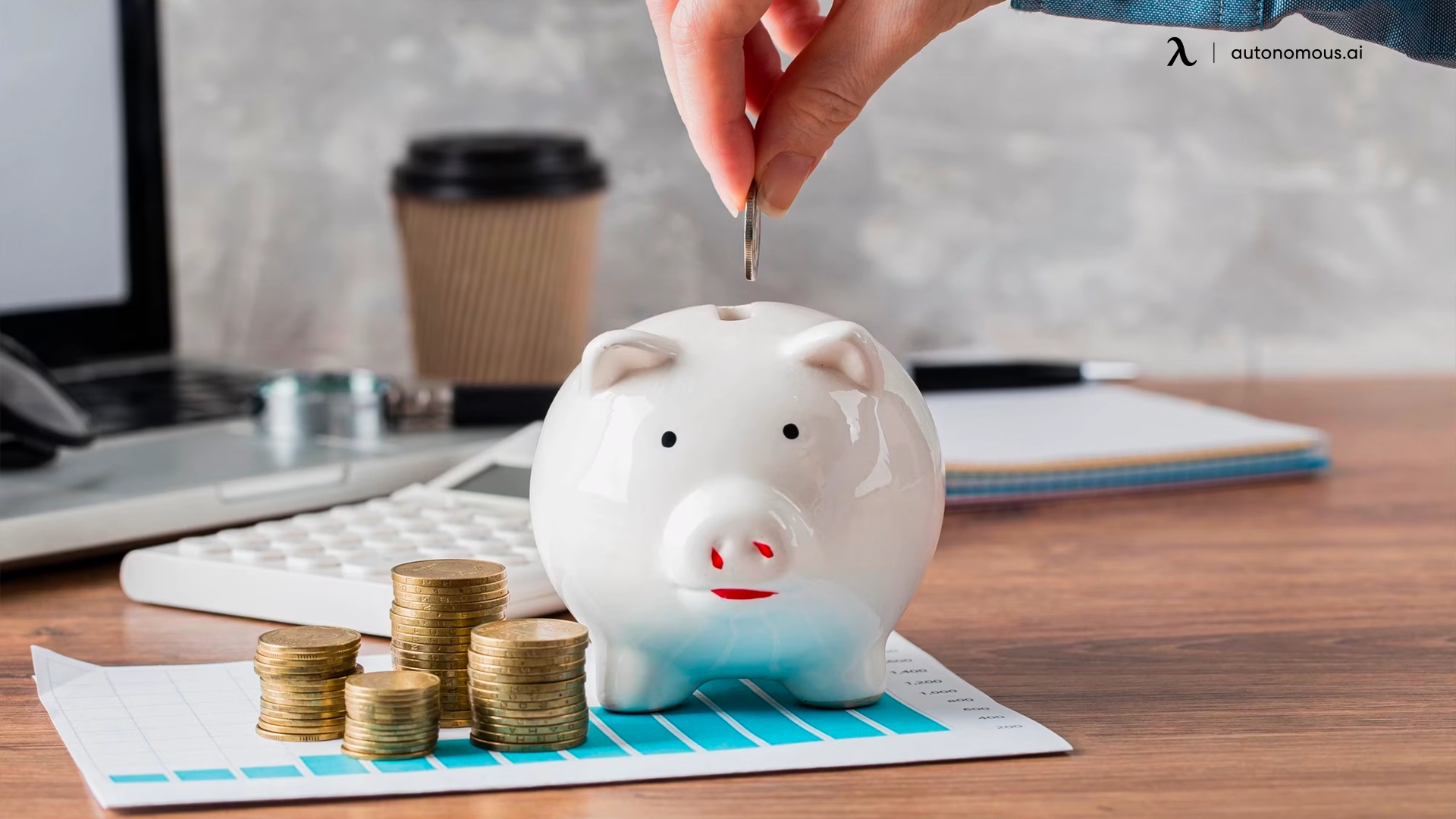 You Get to Buy More
On some occasions, you may not be able to buy the things you want because you don't have enough money to do so. 
However, taking advantage of the best Memorial Day furniture sale will allow you to do your shopping while still adhering to your budget. 
If you buy during a sale, you can use any money you save to purchase the things you've always wanted. Generally, you'll end up with more stuff. 
You Can Try New Things
Many people don't want to buy a new standing desk or office chair since they're unsure of whether or not it'll fit their personal style.
Sales are a fantastic time to get out of your comfort zone. Since you won't be spending as much money, you can take the opportunity to experiment with new furniture pieces. 
You Get More Options
Typically, you get numerous options when you buy furniture pieces during a sale. It's a fantastic advantage since you can follow your heart's desire and get the items you've always dreamed of. 
The key to taking advantage of a sale is to grab the items before they're gone, though. Although there are more alternatives, others might want them too. 
If you're looking to buy an ergonomic chair, for example, don't wait too long. Purchase it as soon as you can.
It's the Perfect Moment to Buy Gifts
Memorial Day furniture sales are the ideal moment to buy gifts for your loved ones because you'll spend much less money. 
Since you won't break the bank, you'll probably be able to buy things for more people. Therefore, you can show appreciation for the ones you love by getting them top-notch items. 
Why Should You Shop at Autonomous?
Autonomous started in 2015, and nowadays, it powers 1,000,000 home offices belonging to more than 100,000 companies. 
What drives the company is to create products that are durable, quick to set up, beautifully designed, and functional. 
Autonomous offers clients top-tier furniture pieces and all types of items that will help you unleash your full potential while you're working. 
It's one of the best companies to trust because of many reasons. On one hand, its employees are committed to giving you the best alternatives. Therefore, all products are high-quality items. 
Furthermore, Autonomous furniture pieces are functional. In most cases, you'll get different customizable features, which allow you to make the most out of the items when you're in your office. 
The products you can get at Autonomous are very affordable considering how long-lasting they are. Plus, on most occasions, you'll get a warranty. 
Lastly, the design of the products at Autonomous is often straightforward but sleek, modern, and elegant enough for it to match any type of style you're going for. 
What to Expect on Memorial Day Sales at Autonomous?
The brand will offer a fantastic Memorial Day sale on furniture that you should take advantage of if you want to revamp your office, buy new pieces, or give someone a gift. Take a look at what you should expect: 
Standing Desks
Your home office desk is probably one of the most essential items you'll have in there, if not the most crucial one.
Fortunately, Autonomous will offer different standing desk alternatives on sale on Memorial Day for you to incorporate into your home furniture.  
You need a sturdy desk that can support the weight of your devices and supplies. At the same time, you should buy one that will last a long time by your side. 
Autonomous offers different affordable alternatives for office workers, particularly if you're looking for a long-lasting, sturdy desk with a design that matches any modern style. 
Many people choose one of Autonomous' L-shaped standing desk options, for example, since they allow you to save space. It could be the ideal alternative if you have a compact office. 
A folding computer desk could also be an ideal space-saving option. In addition, it might be much more affordable than bigger tables. In the end, it's about choosing a model that works for you. 
Office Chairs
You need an ergonomic, functional, and beautiful chair to go with your desk. If not, you'll be at risk of suffering from neck, back, and leg pain. 
Although many people ignore it at first, pain could cause your productivity to drop. Moreover, in the worst-case scenarios, it might even turn into a chronic problem that you need to take care of if you want to continue engaging in your regular activities. 
Focusing on ergonomics when you're buying a chair is a way to prevent this from ever happening. Many Memorial Day furniture sales might not offer top-notch alternatives, but with Autonomous, you'll always get the best deals. 
The Autonomous furniture Memorial Day sale will include a few of the brand's chairs, which have stood out among other models due to their top-notch design and ergonomic features. 
Office Accessories
Your office needs the best accessories for you to feel motivated to work. If you don't have the right lamps, wall clocks, etc., your workstation won't be complete. 
At Autonomous, you'll find top-tier office accessories. Whether you're looking for a monitor mount to place your screen or a magnetic desk organizer, you'll find the ideal option.
Many people think office accessories aren't essential, but in fact, they can bring your workstation to life. 
Accessories will mark the difference between having a boring room with a table and a chair and designing an entirely functional home office. 
Don't underestimate how essential accessories are to make sure your office is functional and fun. Take advantage of Autonomous' furniture Memorial Day sale, and you'll find the ideal items you've always needed. 
Home Furniture
Your home furniture can make or break the style of any room on your property. At the same time, it might even influence the way you feel when you go back to your place. 
At Autonomous, you'll find bookcases, lamps, sofas, desks, and more. You can buy a few pieces during the Memorial Day sale and combine them to create the environment of your dreams. 
Outdoor Furniture
One of the best aspects of Memorial Day furniture sales at Autonomous is that you get numerous options. 
The next one will be one of the best outdoor furniture Memorial Day sale options you've ever seen. You'll get numerous options to make the outside of your property look fantastic! 
Buying outdoor furniture might be a hassle sometimes because you may not know where to begin, what to buy, or how much money to spend. 
However, Autonomous makes the process more straightforward and hassle-free. You get numerous alternatives to choose from, as well as items for any style you choose. 
Why Do You Need Top-tier Furniture?
Now that you know about one of the best Memorial Day furniture sale alternatives you'll find this year, it's time to understand why you need top-tier items in the first place. 
Furniture Defines Style
Think about what's the first thing your guests look at when they come to your home. They'll probably think about its design, especially if you've done something new to it. 
The furniture pieces you choose define the style of your surroundings, and they also help you set standards. It'll make a big difference if you pick high-quality items and beautiful colors.
You Must Be Comfortable
Comfort is essential, and you can only achieve it if you get the right items. You should be able to get home and sit on your couch while feeling entirely relaxed, so buying the ideal products is critical. 
Top-tier furniture will allow you to spend hours in a room while feeling at ease. If you don't have the best items, you'll probably won't even want to be at home!
It Helps Productivity
Imagine an office space full of clutter. You might not have a desk or a chair, and your documents, devices, and essential supplies might be lying around everywhere. 
Alternatively, think about a beautiful and functional office with all the items you need to get your work done. You'll probably be more motivated to get through your to-do list! 
The right furniture pieces will impact how productive you are, especially if you work from home. Therefore, you must make sure you buy the best items possible.
It Brings Individuality
Another benefit of getting top-tier furniture is that it'll make your room look unique. You can put together a workstation that's perfect for you, for example. 
Many people read different interior design books before coming up with some ideas for their surroundings. Whether you do this or let your intuition guide you all the way, you can give your environment a personal touch. 
Furniture Can Boost Your Mood
Lastly, getting top-tier furniture will help you feel better because you'll most likely be happy each time you enter a room. 
You can alter your own mood in many different ways by playing around with the furniture pieces you pick. One color scheme might energize you, while a different one could help you relax. It's all about choosing the most convenient options.
Frequently Asked Questions
Should I buy items on sale?
Buying items on Memorial Day furniture sales is a fantastic alternative if you want to save money, get different options to choose from, purchase gifts for your loved ones, and buy the products you've always wanted.
Is Autonomous the right store to buy items on sale?
Autonomous is the ideal store where you'll be able to take advantage of the best Memorial Day furniture sale since it offers numerous products, including standing and L-shaped desks, ergonomic chairs, office accessories, and home and outdoor pieces.
Will Autonomous have a Memorial Day sale?
Autonomous will have a fantastic Memorial Day sale, and you shouldn't miss it. You'll get to buy chairs, desks, lamps, desk organizers, and many other items at affordable prices. It's the ideal moment to bring your workstation together or revamp your home. 
Why should I get Autonomous furniture pieces?
There are many reasons why you should trust Autonomous when it comes to buying furniture pieces. The store has been around for years, and it has helped thousands of clients. 
Autonomous products are high-quality items. Furthermore, their design is beautiful, so it will match any style you're going for. 
Lastly, prices are very affordable considering the quality you're getting when you buy Autonomous' furniture pieces. 
Final Thoughts
At Autonomous, experts work to give clients the best alternatives. Therefore, make sure you take advantage of the Memorial Day early deals and buy all the furniture pieces you need to get your surroundings to the next level. 
Picking furniture pieces is not challenging at all when you're shopping at Autonomous. You only need to find the design and price that best suits your needs since all products are high-quality alternatives. Have fun while shopping!
Subcribe newsletter and get $100 OFF.
Receive product updates, special offers, ergo tips, and inspiration form our team.
WRITTEN BYAutonomous
We build office products to help you work smarter.