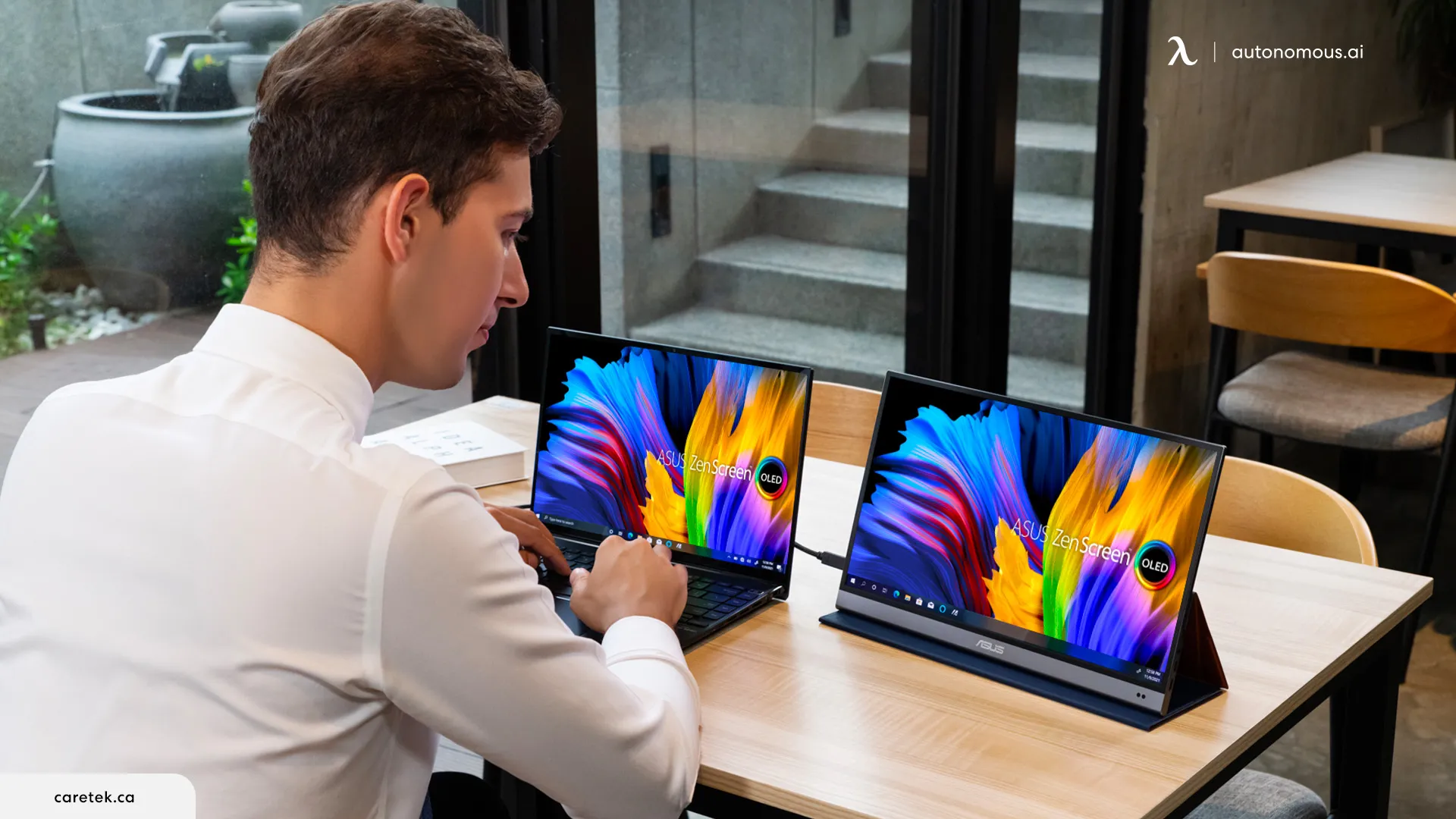 Latest Updates
Portable Monitor Black Friday Deals: Your Productivity Boost

Autonomous
|
Oct 23, 2023
1,765 Views
Black Friday portable monitors provide top-notch quality at an extremely affordable price point. Not only do they help you carry them to wherever you want, but they also help you increase productivity through their excellent display quality.
In this article, you will get a good look at the best portable monitor Black Friday deals, but before we jump on to that section, let's look at some of the major benefits of having a portable monitor.
Best Portable Monitor Black Friday Deals on Autonomous
This Black Friday, elevate your workspace with the cheapest portable monitors from Autonomous featuring the renowned Magedok brand, now available at unbeatable prices with discounts of up to $383 OFF.
Experience the freedom of a versatile and portable monitor that enhances your productivity wherever you go. The Magedok brand, known for its innovation and quality, ensures that you get top-notch performance in a sleek and compact design.
Don't miss out on the chance to level up your mobile workstation or gaming experience with the Best Portable Monitor Black Friday Deals.
Portable Monitor Black Friday Deals 
Here are some of our top picks you should consider buying on Black Friday. Make sure to look for these on Amazon, Walmart, or their official store for the most discounted prices.
1. ASUS ROG Strix XG16AHPE
Although most people use portable monitors for office work, you can also use them for high-end gaming. ASUS ROG Strix XG16AHPE is a perfect choice when it comes to high-definition gaming. The refresh rate of 144 hertz provides instant response times for the ones playing competitive online games. On the other hand, the 16" IPS panel ensures that you get a wider view of the playground. The freesync and G-sync technology are also installed, so you get no tearing when you see fast-moving objects on the screen. As far as the battery is concerned, this high-end portable gaming monitor is equipped with a 7800 mAh battery that can last up to three hours of constant gaming. This amazing monitor is $349 on Amazon right now, but getting this deal on Black Friday would save you up to $100.
2. Lenovo ThinkVision M14
Lenovo ThinkVision M14 is for office people who are looking for an attractive screen to complete their daily tasks on the go. Its 14-inch screen size displays an FHD picture with a refresh rate of 60 hertz. Although the picture is not as bright as ASUS ROG, but bright enough to carry out daily tasks outdoors. Moreover, you can use its foldable kickstand to adjust the screen angle to your liking. There are screw holes available for you to mount your display, so you can also go for a dual or triple monitor setup. However, the unique selling point of this amazing device is its excellent color accuracy, which is even higher than the ASUS ROG Strix. If you order it now, the monitor would cost you $334, but a Black Friday deal would drop the price to only $241.
3. ASUS ZenScreen OLED MQ16AH
ASUS ZenScreen OLED is a 15.6-inch screen that comes with an OLED display that offers inky blacks and shining bright colors. The 100 percent DCI-P3 color gamut and less than 2 color differences take the whole experience to the next level. On the other hand, gamers get the ultimate advantage of the 1ms response time and astonishing HDR performance. The smart case and integral tripod socket allow you to adjust the viewing positions to match your liking. Moreover, a proximity sensor is installed to lower the device's power usage while not in use.
4. Vision Owl Portable Monitor
Vision Owl's 15.6-inch travel screen comes with free sync eye care that helps you play games or work for longer hours without hurting your eyes. The screen is compatible with many tech devices such as laptops, PCs, Macs, PS4, PS5, Xbox, Switch, and many more. As far as the screen specifications are concerned, its 1920 by 1080p screen has a 60-hertz refresh rate. However, the most attractive part of the screen is its design. The body is made of solid aluminum, which is only 0.23 inches thick and 1.6 pounds heavy. Moreover, the dual built-in stereo speakers make the whole experience much more luxurious. Get this amazing deal for only $179, and you can save even more if you buy a used version at only $112. Getting this deal on Black Friday would reduce the cost even further.
5. UPerfect QLED
UPerfect QLED, the best Black Friday portable monitor, is where brightness meets affordability. Most portable screens that come with high peak brightness are much more difficult to afford. However, this QLED fixes the issue as all you need to do is to look for it in the portable monitor Black Friday deals. The response time of the screen is 3 ms, which is more than enough for casual gamers. Other highlights include 1080p resolution, 100% DCI-P3 screen, and 10-bit color. The original price for the QLED is $219.99, but it is available at an amazing discounted price of $149.99 right now.
6. Dell 14 Portable Monitor
Dell is a renowned brand in the monitor market for providing quality monitors, and their portable monitors are no exception. Its 14 inches portable monitor has a smart and sleek design fitted with an IPS panel. The design also offers tilt and angle adjustability with a bending capability of 10 to 90 degrees, providing a comfortable and relaxed neck during hectic hours. The best way to use the screen is to pair it up with a Dell Latitude laptop, making it an ideal portable monitor for laptop Black Friday. Currently Dell 14 has a 25% off, allowing you to save $90 on the deal. For people who want bigger screens for such setups can choose between 22", 24", 27", 32", and 34" sizes as well.
Benefits of Having a Portable Monitor for a Laptop This Black Friday
Convenience
The first benefit of having a portable monitor is its ability to make the experience more immersive. People with smaller laptops or mobile screens can easily use a portable monitor to view content on a much larger and clearer screen. Your primary device can easily be connected to your portable screen via a USB-C cable or HDMI cable.
Productivity Increase
The main reason for using portable USB monitors is to increase your overall productivity. Understanding data and documents is much easier when you have multiple screens with the ability to switch between tabs and tasks. Moreover, portable monitor screens are built to relieve the eye, which reduces stress and fatigue during long working hours.
Mobility
One of the most obvious reasons for using a portable monitor is its mobility. Whether you are a gamer, office worker, or a student, a portable monitor allows you to work or entertain yourself wherever you want. Their high mobility is due to the lightweight, as most portable monitors come in at around 2 pounds. So, you get a slim and sleek design that you can carry with style.
Versatility
The best part about using a portable monitor is its versatility. Their compatibility with almost any tech device makes them an ideal choice for office workers and gamers.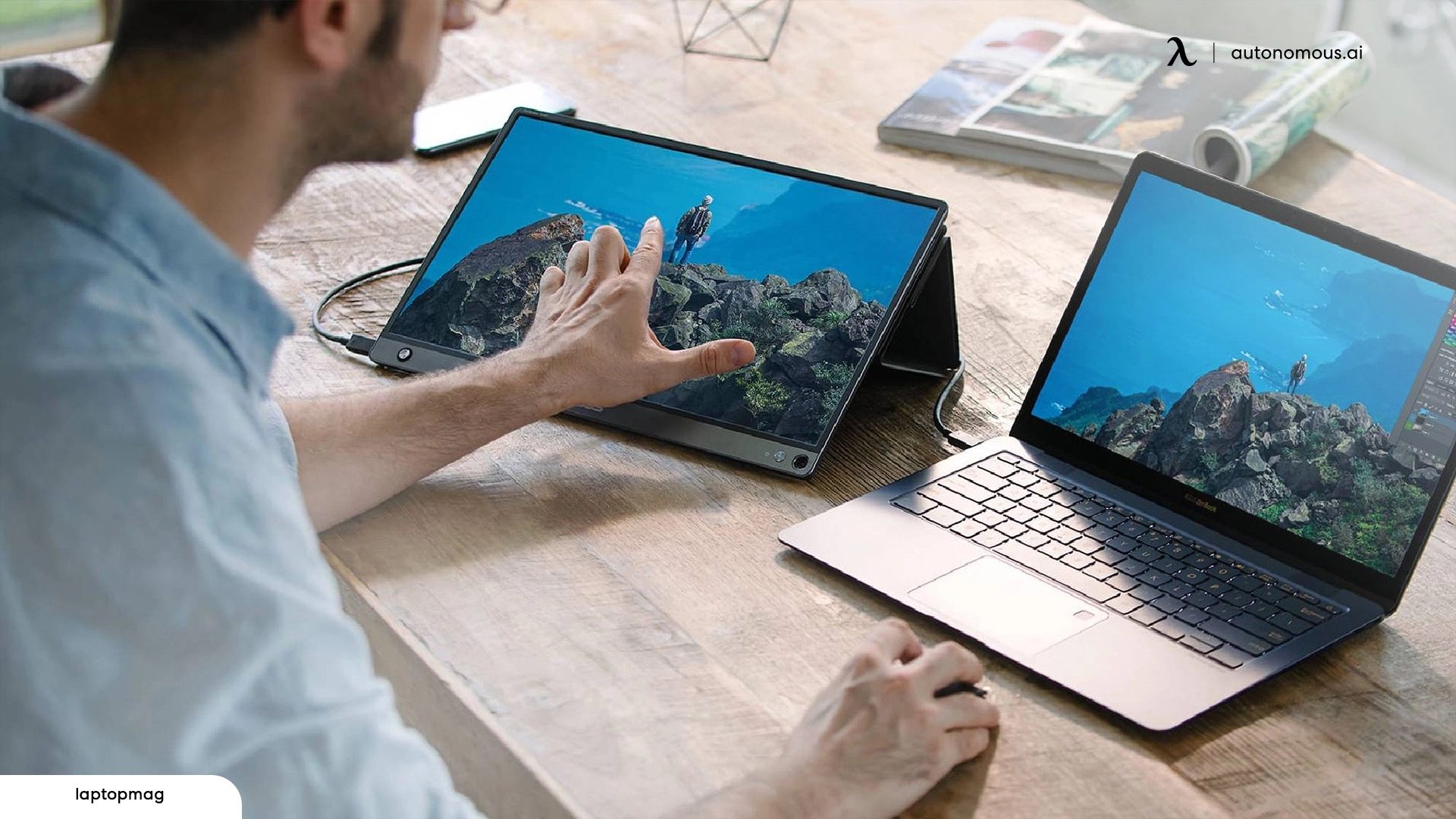 Cost Effectiveness
Many people might think that a portable monitor would cost a fortune, but that is not true. Although different models with different specifications are priced differently, you can get the best quotation from portable monitor Black Friday deals.
In conclusion, Black Friday brings a fantastic opportunity to snag incredible deals on portable monitors. Whether you're a student, a professional, or a gaming enthusiast, these deals provide a chance to enhance productivity and entertainment on the go. With a wide range of options available, you can find the perfect portable monitor to fit your needs and budget. Don't miss out on these Black Friday deals if you're looking to elevate your mobile computing experience at a fraction of the regular cost. Happy shopping!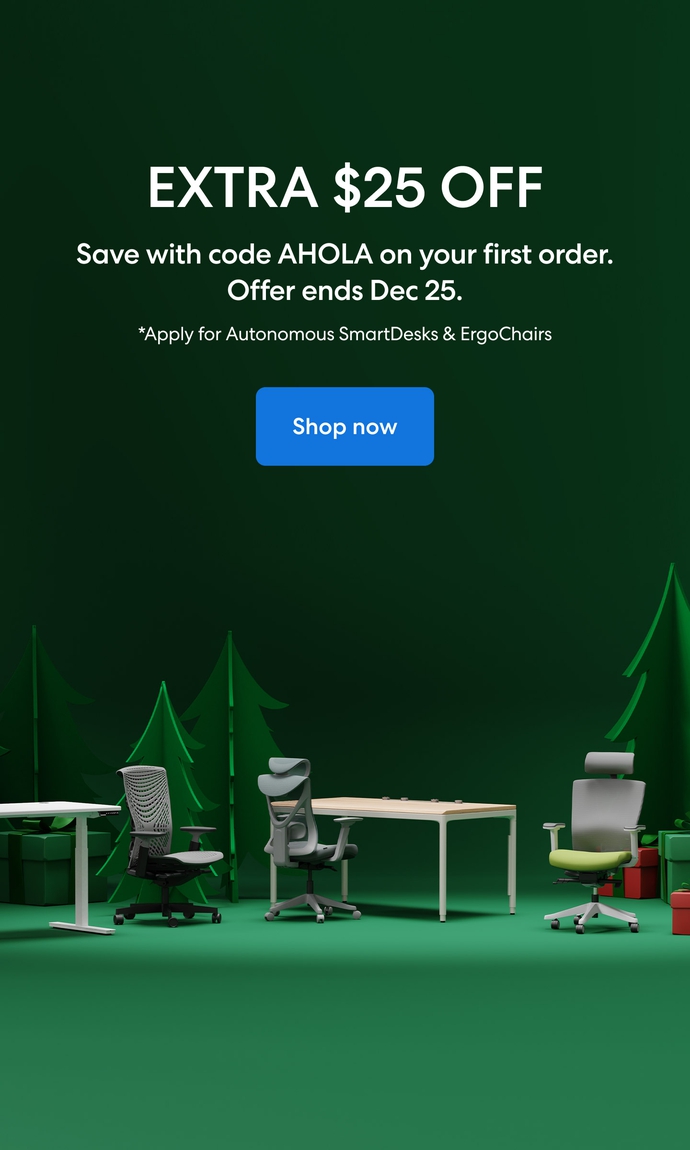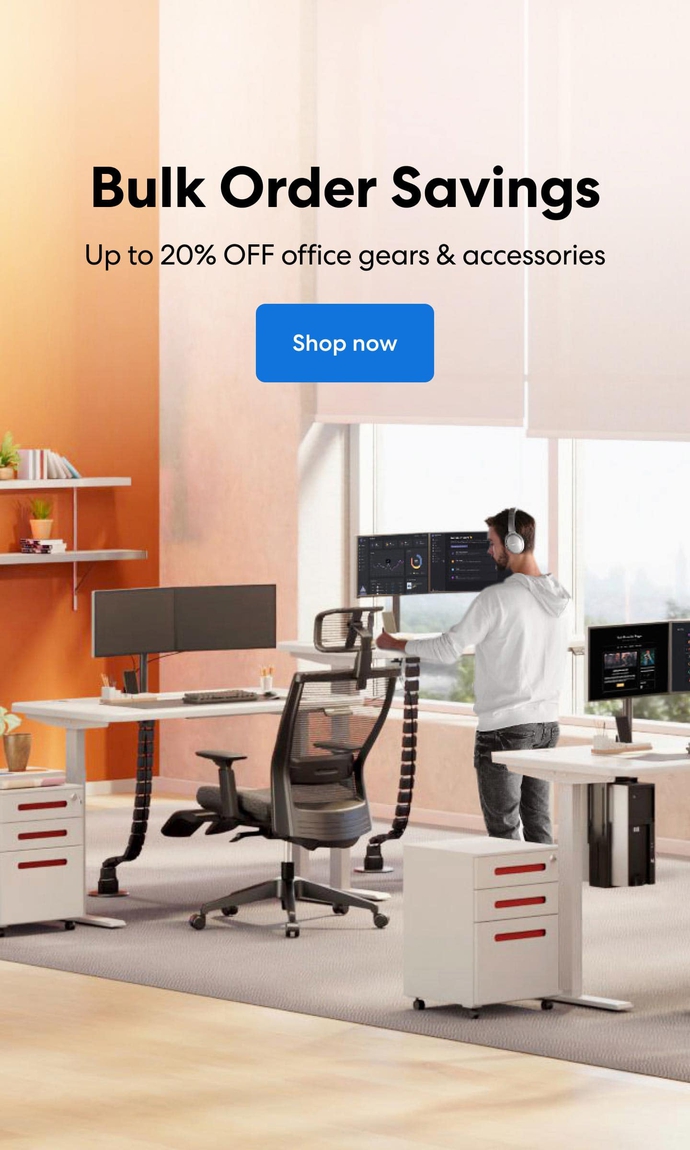 Subcribe newsletter and get $100 OFF.
Receive product updates, special offers, ergo tips, and inspiration form our team.