Gaming deals are madness when it comes to Black Friday sales. From Black Friday gaming monitor deals to Black Friday gaming desk sales, the coolest gaming chair, and various other computer accessories stores, each category sees a huge crowd ready to go crazy over the best offers. This is because the price drops we see with the best Black Friday gaming monitor deals are incomparable and rare.
And secondly, without PC gaming monitor Black Friday deals, one can hardly think about buying the best monitor for productivity and gaming. Moreover, ever since people have realized the impact of a gaming setup on gaming efficiency, they are going all serious with the best gaming purchases. This is why we recommend checking out the gaming monitor Black Friday sale if you need a proper gaming monitor that works both for your office by day and gaming by night.
1. Pixio Monitor PX275C
The Pixio store will put the best gaming monitor deals forward, and there is no doubt about it. Starting with one of our personal favorites from the Black Friday gaming monitor sales, the Pixio PX275C Prime is a 27 inches flat glass thin display monitor. The monitor is HDR compatible with a refresh rate of 100HZ and a response time of 4ms. This gaming monitor is not only the best fit for gaming, but the ultra-thin size and flat-screen make it a good pick for programming, coding, and other office work.
You can keep it on the table thanks to the long neck base or even attain an ergonomic monitor height by mounting it on the wall. It comes VESA ready and has eye saver mode, so there is no eye strain when working or playing at night.
2. Pixio Monitor PXC325
One of the best-curved monitors for office work and gaming, the Pixio PXC325 curved screen, will be on a huge sale for Black Friday because the Pixio store realizes how crazy curved monitors are for the gaming experience. This monitor has a smart design with a curve that engages your peripheral vision, so you feel completely immersed in the gaming world. The gaming monitor is 31.5 inches thin bezel display; hence the large size makes a great impression on your gaming setup.
HDR compatible had a 165Hz refresh rate and a response time of 1ms. Moreover, it also comes with an eye saver mode and has VESA-ready mounts so it can be safely mounted on the wall. The monitor offers a 3-year warranty too.
3. Pixio Gaming Screen PXC327
Do you prefer a monitor that is the perfect proportion between cured and flat? What if you need to build a multi-monitor setup in the future? This is why Pixio has the Pixio gaming screen PXC327 with a bezel-less curved panel and high-quality display. This monitor allows you to enjoy a fully immersive view while providing enough scope for a second screen to be joined alongside.
Even with less potent GPUs, the 2560x1440P resolution provides excellent pixel density and seamless performance. Experience up to 77% more screen space than HD (1080p) monitors that are more common. With seamless, artifact-free performance at nearly any frame rate, AMD FreeSync technology ends jittery gameplay and broken frames. Furthermore, flickering is eliminated at all brightness settings with flicker-free technology.
4. Pixio Gaming Screen PX277 Prime
A gorgeously crafted bezel-less panel gives the Pixio PX277 Prime a contemporary feel and enables your content to stand out and come to life. The monitor screen is 27 inches with flat glass and a thin bezel display. It is HDR compatible and offers a 165 Hz refresh rate and a 1ms response time which is the perfect way to describe a great Pixio gaming screen.
Besides being perfectly suitable for gaming, the monitor works well for screen sharing, video conferencing, and streaming. The monitor works well for late-night movie and gaming adventures because of the eye saver mode.
5. Magedok Portable Touch Monitor
If we describe Magedok in simpler words, it would be 'transforming gaming. This Magedok 11.6 inches portable touch monitor makes gaming possible on the go, so no worries about dreading those long flights and road trips. The screen size is sufficient for most games, and the touch monitor offers exceptional compatibility.
Secondly, you can enjoy the OLED display with a 100% color gamut. The 1ms response time is faster than any touch screen gaming monitor. Blue light is minimized by the low blue light eye care technology to lessen eye strain. With built-in FreeSync and HDR features, this portable gaming monitor gives you a vivid image with clear motion and detail.
6. Magedok 15.6 Inches Portable Monitor
If you want a bigger touchscreen monitor, then Magedok has other options. Such as the 15.6 inches Magedok portable monitor is close enough to most regular monitor sizes. This touch screen monitor is thin, flat, and has a vivid display. It provides a 300 Hz Refresh Rate and a 1920x1080 Resolution. With this USB portable monitor's integrated folding kickstand and simple operation, you may amuse yourself and watch movies wherever you go.
It also has blue light technology, which minimizes eye strain even during long hours of use. The monitor gives a clear image, motion details, and HDR features. The fold bracket ensures sturdy to hold, and it also provides adjustment to attain the most ergonomic eye level.
7. 28" Samsung Odyssey G7
With this Black Friday gaming monitor deal, you can get a 4K screen from Samsung that also supports a 144hz refresh rate, allowing you to play games at 120 frames per second. Samsung's Odyssey series is known for having some of the best panels for PC gaming. It has a 28-inch panel with a 144Hz refresh rate and a 4k resolution.
8. 34-inch Ultrawide Dell S3422DWG
Ultrawide gaming monitors are great, and if you're worried about spending a lot of money on high-refresh 4K and a good graphics card for gaming, they might be a wiser upgrade. This year, or perhaps not that long ago, Dell released a screen, and it has received positive online evaluations. Without a doubt, it's one to consider if you wish to enter the realm of ultrawide gaming.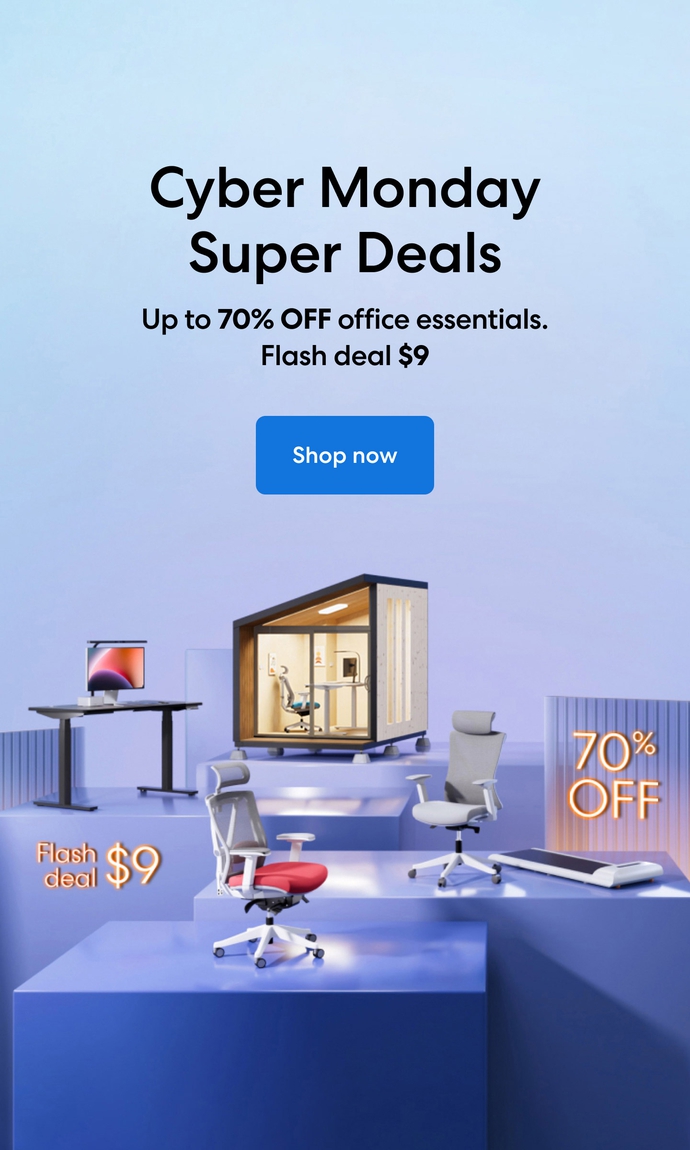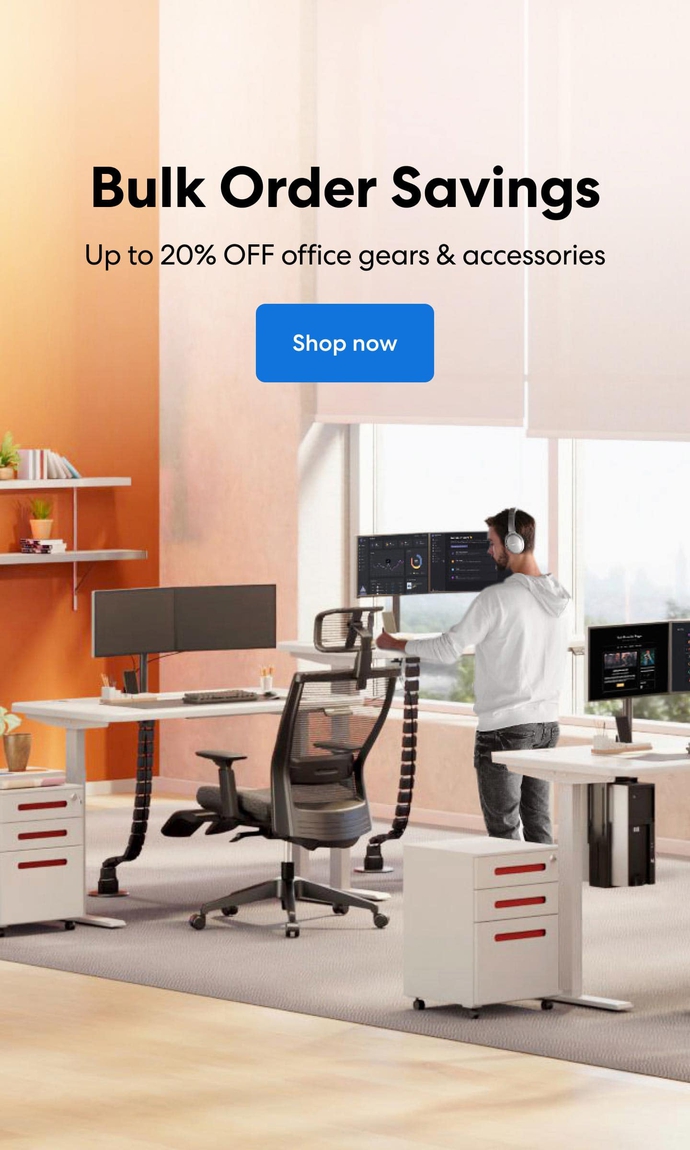 Subcribe newsletter and get $100 OFF.
Receive product updates, special offers, ergo tips, and inspiration form our team.