There is no getting around the fact that gaming desktops are costly; some can even cost close to $1000. For this reason, it is a smart option to search for the best Black Friday gaming desk offers. This is because Black Friday is indeed the greatest opportunity to purchase a new computer desk since you won't be able to come across such affordable deals on them other than Black Friday.
We'll offer you a breakdown of the various Black Friday gaming desk deals available because, fortunately, we are sometimes regarded as experts in this subject. Even though it might be challenging to find gaming desks at a fair price other than Black Friday, we've found a few that are worthwhile purchases for you in this post.
Best Black Friday Gaming Desks to Get Your Hands on This Season
We are discussing the gaming computer desk Black Friday offers, which usually work very well during Black Friday sales. You can spot exceptional promotional offers because every distributor will have open shelves packed with merchandise. Any gamer will know that a decent gaming setup extends beyond functioning as a simple distraction and multimedia stream.
To be a real gaming champion, you need the proper gaming furniture, including a gaming keyboard, armchair, mouse, and a sturdy gaming workstation. We assist you with each gaming table you can purchase during Black Friday sales. Here are all the types of desks you should look for this Black Friday:
Standing Gaming Desks
A standing desk is frequently advantageous for office staff, but gamers also get a great chance to experiment with standing desks at a point. Gaming may easily lead to prolonged periods of sitting. Typically, this results in bad posture and cervical, back, or even wrist pain. Even for a short period, standing up might have a significant positive impact on the way you feel. The customization options for your gaming setup now extend to compact desks. Below are a few options to consider during this Black Friday shopping season:
Autonomous SmartDesk Connect
Given that all its settings are easily accessible, this standing table is among the best available. You may effortlessly automate your desk using a desktop or smartphone app. Set your own choices and start setting up recurring notifications for sit-stand breaks. It has a built-in sensor that recognizes anything above and beneath the desk and shuts off the motor to prevent any harm or injury. This table's frame is made to last and comes with a 7-year guarantee.
Eureka Ergonomic Standing Desk with Double Drawers and a Hutch
The human-centered structure and adequate space for your workspace of this height-adjustable desktop from Eureka Ergonomic with cabinets and constructed USB ports offer a distinctive experience for gaming or multitasking. You may change elevations based on your posture to protect your spine and make your operational space healthier. You can elevate your display correctly with its ergonomically correct monitor stand for less neck pain, a better seating position, and more storage.
L-Shaped Gaming Desks
L-shaped gaming tables provide significantly more space than conventional ones, which is essential for gaming. You will require space for all the gadgets as you'll probably have two or more displays, a PlayStation, a PC, and much more. We've compiled a list of a few corner desks for gaming that you can buy at a great bargain during this year's Black Friday deals.
Eureka Ergonomic L60 L-shaped Standing Desk with Programmable Keypad
The cutting-edge motor layout and gear system from Eureka Ergonomic have already been designed to give gamers a serene and peaceful atmosphere. Unlike less expensive goods found otherwise, this industrial-sized L-shaped desktop is built of CARB P2 & CA Props 65 certified components to protect your room from formaldehyde. Using the constructed cable management slots and edge guards, you can organize your wires efficiently and keep your desktop looking clean and organized.
Eureka Ergonomic 60" L-shaped Glass Gaming Desk with Audio Synced RGB
Since the L-shaped structure of this Black Friday gaming desk is bidirectional, you may build your GTG L-shaped desktop with either side up, simplifying the process of altering your arrangement. Additionally, it has a full surface frequency lighting system that can illuminate your surroundings with cutting-edge RGB lighting, dozens of distinct effects, with audio-responsive technologies. Once the lights are turned off, the tabletop surface transforms into a plain glass desktop.
Best Gaming Desk Brands You Should Look For
If you're a hardcore gamer, creating a room for playing the latest release can improve your experiences, particularly if you spend money on a high-quality gaming workstation. You will need enough room for a full gaming PC setup to arrange devices like your mouse, keyboards, headphone rack, loudspeakers, and possibly multiple display screens to immerse oneself, specifically on a PC.
Even while a gaming area is perfect for professionals and enthusiasts, most individuals cannot afford one, particularly if they rent or share a home with family. Choosing the best gaming desk brand is, therefore, very important. Here are a few brands that make the best gaming desks today;
1. Autonomous SmartDesks
Their tables are created by skilled industrial producers who dominate the industry in producing durable goods with care. A few of the oldest existing certification organizations in the United States, UL, have certified all of their workplace or gaming standing tables. Autonomous also offers amazing deals if you purchase a gaming desk from them. For instance, you can get a white power dock for free with a standing desk during Black Friday sales.
2. Eureka Ergonomic Desks
Large work surfaces from Eureka Ergonomic allow you plenty of room for multi-monitor configurations, electronics, and attachments, making them perfect for a workplace, vlogging station, as well as a gaming setup. Furthermore, keyboard trays, monitor ramps, headset hooks, and controller supports could also be on a few of their tables. You may spare more useful desk space by using the brand's effective wire management.
3. Benzara Gaming Desks
We have the best choice for you if you're looking for gaming desktops with storage. You will never be searching for anything with the Benzara gaming tables to improve the convenience of your gaming arrangement. Compact gaming desks are available from the brand, and they have a variety of ergonomic elements to keep you comfy when gaming or using your pc in any situation.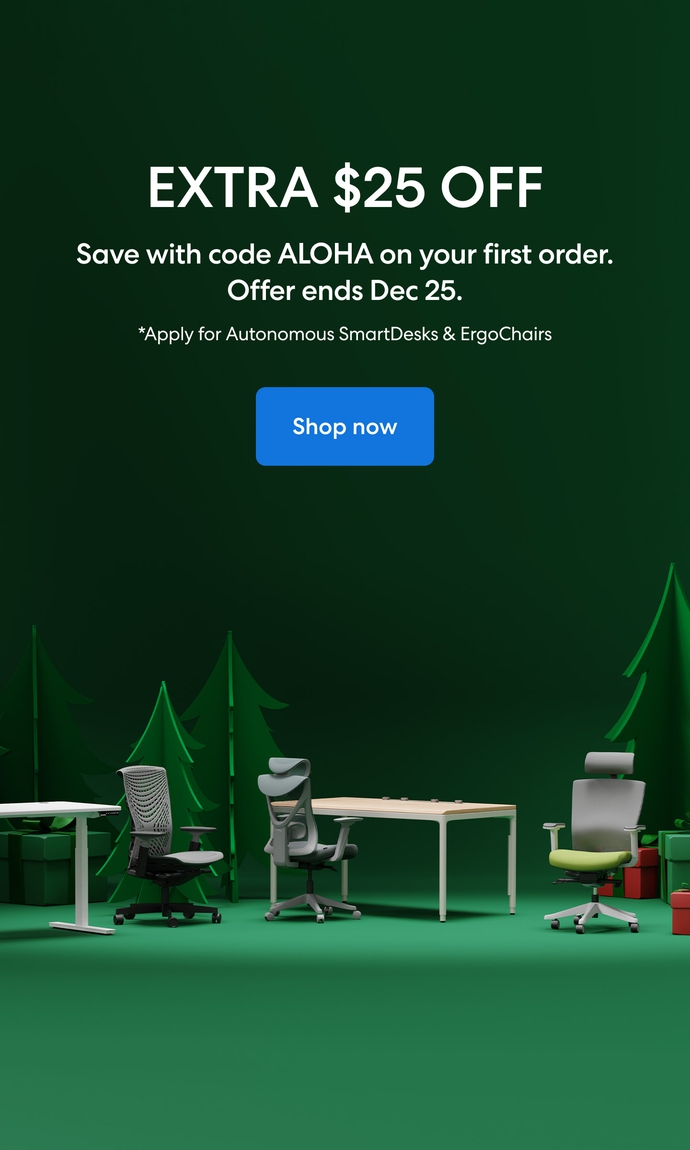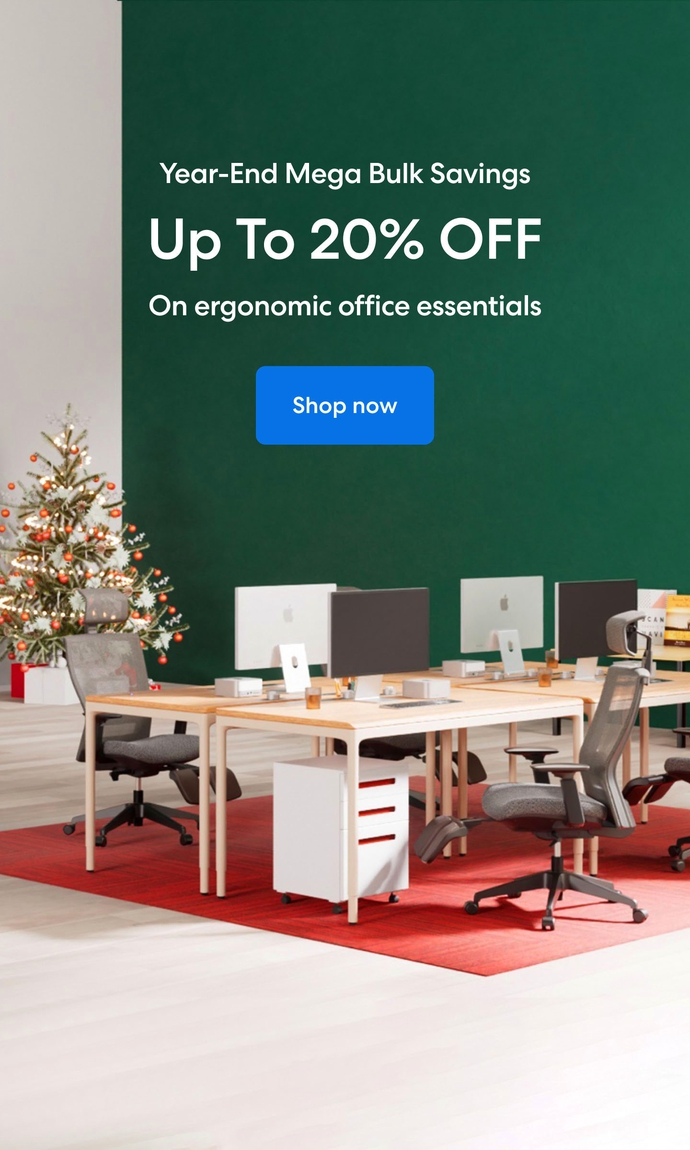 Subcribe newsletter and get $100 OFF.
Receive product updates, special offers, ergo tips, and inspiration form our team.