Full desk mouse pad alternatives are becoming more popular, especially due to gamers. Office workers could benefit from them as well, though, especially if you have to spend a lot of hours in front of your monitor. 
Discovering the Benefits of a Full Desk Mouse Pad
Buying a full-table mouse pad may not be on top of your to-do list if you're setting up a workstation or gaming rig, but you'd be making a mistake if you didn't take it into account. 
Whether you're absorbed by an intense gaming fight or deep in a spreadsheet, you need to take care of your wrist. A giant mouse pad could be the ideal addition to your surroundings since it ensures that your joints will be safe - say goodbye to tension in your hands forever! 
The primary benefit of owning a full-table mouse pad is that you'll never have to worry about your mouse slipping out. When you're gaming, this can become a severe problem since you can lose the game if you accidentally move out of place. 
Full-table pads are also fantastic if you prefer stability over design since most of them may go unnoticed once you put them on your desk. Therefore, overall, they enhance the functionality of your surroundings.
Best Full Desk Mouse Pads: Complete List!
This buying guide includes a full list of the best extra-large mouse pads for your desk. You'll find options for all kinds of budgets, so check out each alternative. 
1. Autonomous Microfiber Vegan Leather Desk Pad
A leather desk pad is an ideal addition to any office space if you want your surroundings to look elegant and aesthetically pleasant. 
The option by Autonomous is vegan-friendly. Thus, you'll be contributing to the environment if you get it. 
With a one-year warranty and a high-quality design, this desk pad is the ideal option to get if you want to protect the surface of your desk while also improving your mouse's performance. 
2. Autonomous Sustainable Cork Desk Pad
When it comes to desk pads, other office supplies, and furniture, Autonomous is one of the best brands to trust. Regardless of what you buy, you'll get high-quality, long-lasting, and affordable products. 
The cork desk mat is no exception to this. It's sustainable because its primary materials are recycled and eco-friendly, making it the perfect alternative if you're looking for products that don't harm the environment. 
At the same time, its design improves mouse performance and protects your desk. If you're unhappy with it, you'll get a six-month warranty. However, you shouldn't worry - most clients love it! 
3. DeltaHub DeskPad: Minimalistic & Anti-slip
There's nothing more bothersome than having a mat that moves all over the place each time you slide your wrist to use your mouse. 
The DeltaHub Desk Pad is unique in this sense because it's extra large, so you can put your computer and mouse over it and feel balanced while you go through your daily to-dos. 
If you buy this full mouse desk pad, you'll enjoy an anti-slip bottom, a soft-touch surface, anti-fray edges, and a minimalist design. 
It's available in black, so it'll make your office space look sleek and elegant. Finally, if you want to make sure it lasts a long time, use a damp cloth or vacuum it to clean it up. 
4. Burotic Leather Desk Pad: Made in Canada
Originally from Canada, this giant mouse pad is many people's favorite because it has a classic design, a one-year warranty, and it's very spacious! 
Many people buy Burotic's full-table mouse pad because it's made of high-quality, authentic leather. It's a fantastic option to get if you don't want cheap materials.
In addition, since it has a natural and smooth finish, it'll make the style of your surroundings reach an entirely different level. Overall, this custom leather desk pad could be the ideal addition to your workstation. 
5. Function101 Desk Pad Pro: Desk Protection/Magnetic Cable Management
Deskr is not as famous as Autonomous when it comes to offering top-notch giant mousepad alternatives, but it still gives you an affordable option you should consider. 
The Deskr mouse pad has a unique design that improves your mouse performance, making it an ideal office accessory to consider if you want to up your game when you're in front of the computer. 
It's thicker than 0.1" and has a topographic design. Plus, its anti-slip base and materials protect the surface of your desk, which is essential if you want your furniture to last a long time without suffering any damage. 
6. Graphic Image Two-sided Leather Desk Blotter
An executive-style Italian leather desk blotter could be what you were looking for to make your workstation stand out while maintaining a classic, elegant look. 
With this full desk mouse pad, you can enhance your mouse's performance while protecting your desk's surface. Since it's so beautiful, it fits any type of decor. 
Graphic Image's giant mouse pad is made in New York, and each model has unique markings due to the nature of leather. 
If you're looking for a high-quality design and the best desk cover material, this alternative could be the one that fits all your needs. Moreover, it's affordable, so buying it won't break the bank. 
7. Logitech Studio Series' Mouse Pad
In some cases, desk space may be an essential commodity for your workstation. When this occurs, getting a giant mouse pad could be a fantastic alternative, but only if you know how to choose the ideal dimensions to make sure it doesn't take up much of your table. 
Logitech's pad is a fantastic alternative to achieve this goal. It's not the thickest pad you'll find, but it's a fantastic desk mat for gaming, it's available in different colors, and it'll improve your performance, keep your mouse stable, and take up only the necessary space on your table. 
8. Round Mouse Pad by Eono
Forget about spending the world when buying a full-size mouse pad. You can get a large product without going over your budget, and that's because of options like Eono's! 
The Round Mouse Pad by Eono is not as large as other alternatives, but it still takes up more space than your standard mat. This product has braided edges, which will ward off wear and fraying. 
In addition, you can toss it in the washing machine if it gets dirty, and it's waterproof. Overall, it's a very resistant and affordable alternative to get, even though it's not the largest product or the one with the prettiest design. 
9. Duo Gel Mouse Pad by Kensington
Correctly positioning your wrist while using your computer is essential to prevent tissue damage or injury. 
With Kensington's model, you'll be able to achieve that more easily. Since it includes a gel pillow, you can rest your wrist and forget about tension or pain. 
However, it's a much smaller alternative than others out there, and the gel may suffer damage with time. Thus, products like the ones Autonomous offers may be more convenient in the long run. 
10. Logitech G840 XL
You should get the biggest full desk mouse pad you can get if you often cover an extensive surface when using your mouse. Fortunately, Logitech has a fantastic alternative that may fit your needs: the G840 XL. 
Adjust your setup on the go without having to move your pad around with Logitech's option. Since it's a sturdy, high-quality mat, it'll last a long time. 
Overall, this alternative will turn every inch of your desk into a gigantic mouse pad. Therefore, it's the ideal model if you're looking for a smooth and soft surface with just enough friction to move your hand around. 
11. MM700 by Corsair: Mouse Pad with USB Hub
Whether you're an avid gamer or an office worker who wants to have a satisfying experience while sitting down to work, getting a gigantic mouse pad with extra features could be a fantastic alternative. 
Corsair offers a top-notch option for this since its MM700 mat has RGB lights and a USB hub. You can program its software with the rest of your setup and adjust it however you want! 
12. GXT 752 Mouse Pad by Trust Gaming
The trick to having the most fun during your gaming sessions and work days is to keep your mouse steady for the longest time possible. However, many people think this is not possible unless you spend a lot of money. 
Luckily, this is not true, especially if you check out Trust Gaming's GXT 752 gigantic mouse pad. It has a smooth surface with enough friction for you to execute precise movements whenever you need it. Whether you're shooting down an opponent or editing a document, it could be the ideal addition to your office space! 
Unfortunately, the design and confection of Trust Gaming's alternative make it a less durable option than others. With time, you may see some fraying or damage to its edges. 
13. PowerPlay by Logitech
If you're an office worker who has to spend long hours in front of a computer or a gamer who enjoys sleepless nights of intense play-throughs, you understand how annoying it is to have your mouse die while you're in the middle of a session. 
The PowerPlay full desk mouse pad is probably one of the most expensive mats you'll find, but there's a reason for it: it charges your mouse while you're still using it. 
Therefore, if you want to go over the top when you're buying your full-table mouse pad, this option could be attractive. Remember that there are many cheap alternatives on the market, so don't rush into anything if you don't have the budget for it or prefer saving some money. 
14. Kensington's SmartFit Mouse Pad
Ergonomics are essential when it comes to getting a full-table mouse pad, and Kensington knows it well. 
With the SmartFit, you'll be able to guarantee the stability of your wrist while also feeling comfortable for hours. Your hand can sit on a soft gel surface, and you can go through your to-dos without fear of suffering injuries. Nonetheless, this option is not as spacious as others. 
15. Trust Gaming's GXT 764 Glide Flex XXL
The last alternative on this list is also by Trust Gaming. It has an impressive design with RGB lights, and it's very comfortable, so it's many people's favorite, especially if they're gamers! 
However, it's not as spacious, and it can be pricey for people on a budget. You can get more affordable alternatives if you go through other options on this list, such as the ones by Autonomous - they also offer a more classic design, which could suit your surroundings better.
How to Choose the Right Full Desk Mouse Pad?
You can choose the best mouse pad if you're armed with the right information. There are several factors to keep in mind, such as material, size, and price. Beyond that, it's entirely up to you! 
Luckily, finding a top-notch mouse pad is not nearly as challenging as picking out furniture or choosing other desk accessories. Therefore, it's just a matter of deciding which one suits your needs best!
Frequently Asked Questions
How Big Is a Full-size Mouse?
It depends on the size you're getting. If you buy a size small, the largest one will be about six inches. Medium-sized mice range from six and a half to seven and a half inches, while large ones are the ones bigger than that. 
Is Memory Foam or Gel Better for a Mouse Pad?
Everyone has a different take on this, so it depends on your preferences! Memory foam uses your body heat to keep your wrist comfortable, while gel will remain cool. 
Do You Need a Wrist Rest for a Mouse Pad?
You don't necessarily need one since it could be quite stiff. Plus, some mouse pads have ergonomic features that make up for the lack of wrist rest. 
Is It Better to Have a Thick Mouse Pad?
Some people prefer thicker pads because they play in gaming tournaments or spend long hours in front of their computers. However, it depends on what you prefer and find most comfortable! 
Final Thoughts
A full-desk pad allows you to be stable and enhances your mouse's performance. There are numerous options, so get the one that suits your needs best!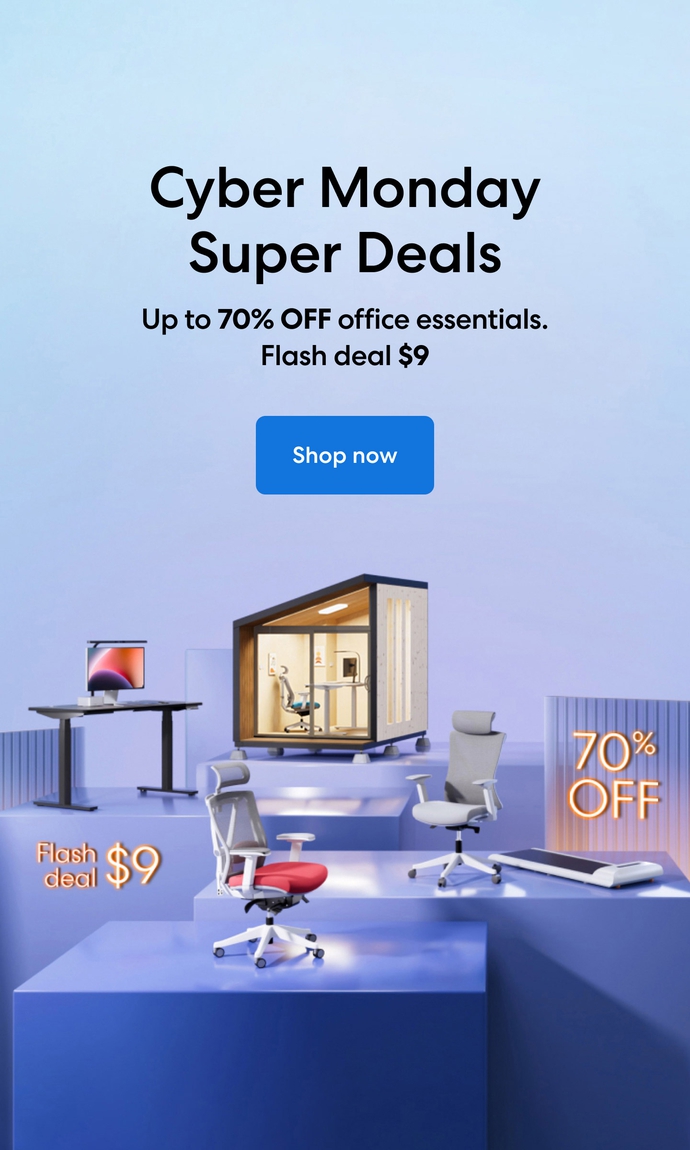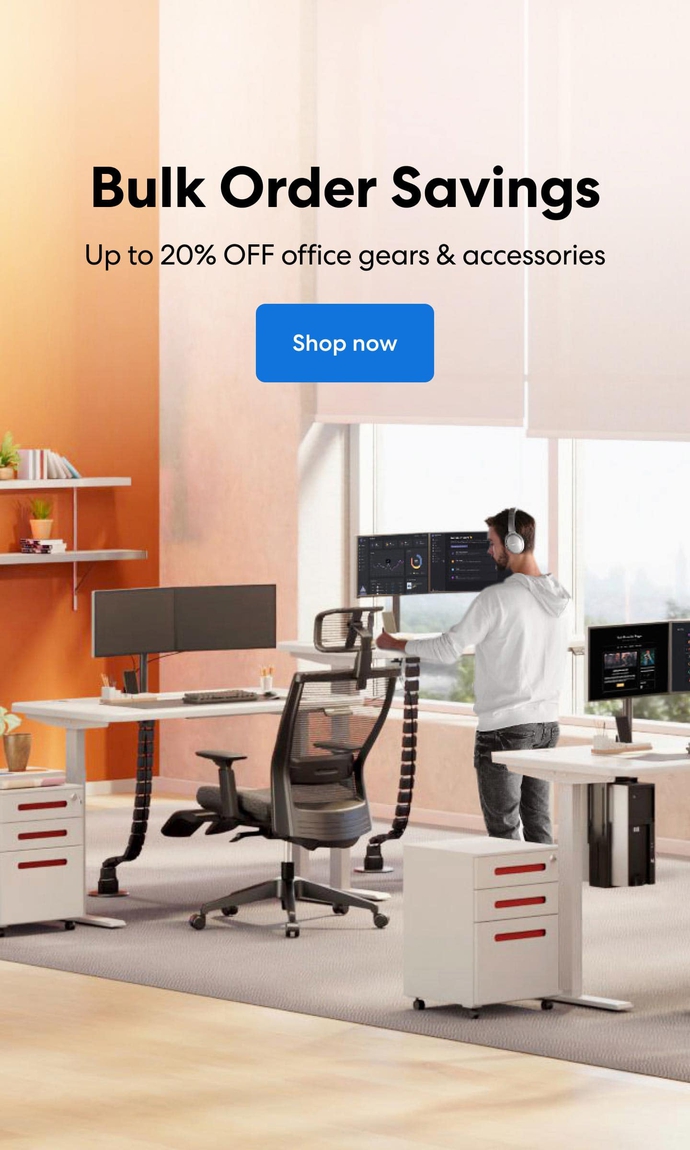 Subcribe newsletter and get $100 OFF.
Receive product updates, special offers, ergo tips, and inspiration form our team.