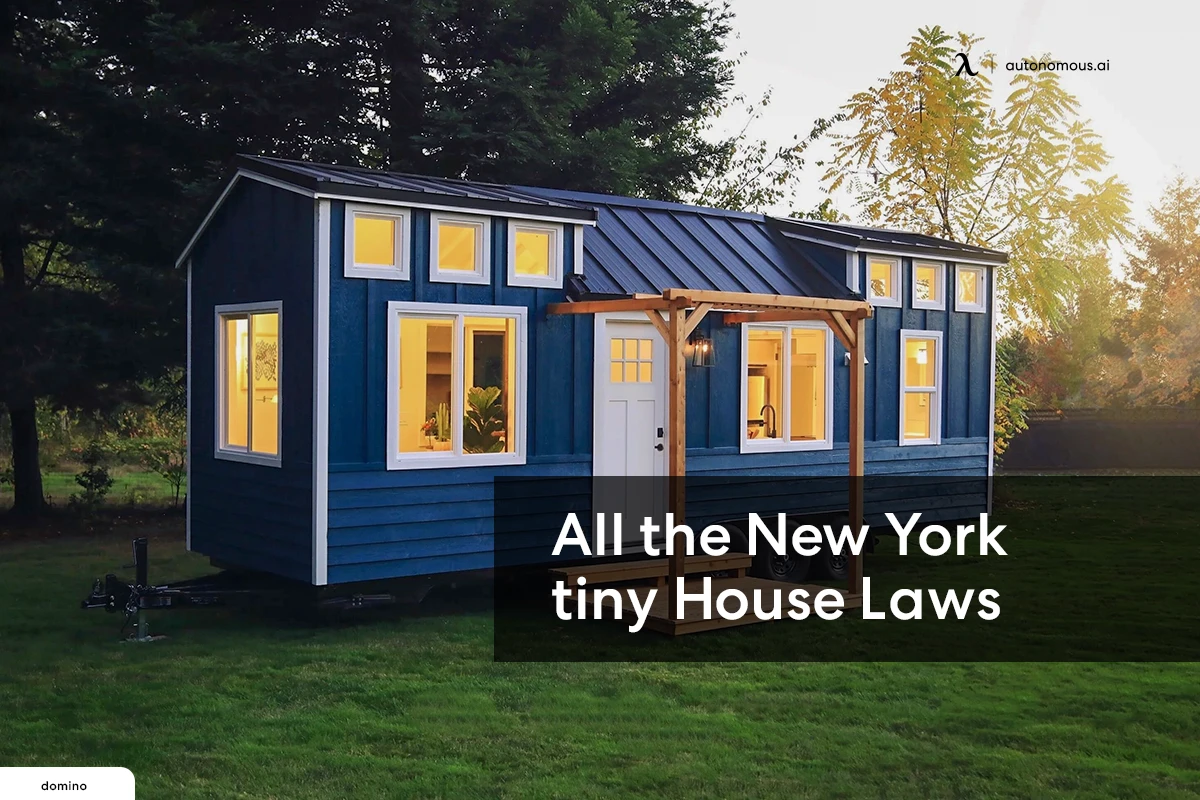 Workplace Inspiration
ADU in New York: Regulations, Types, and Permits

Jessica Martinez
|
Sep 6, 2023
6,414 Views
Tiny homes are helpful in terms of minimum space utilization and a suitable way to minimize living expenses. Moreover, building and maintaining tiny homes is also environmentally friendly, which is a more significant reason why many states are promoting and facilitating the building of tiny homes. While we talk about tiny houses being legal, they are allowed legally in all 50 states, but each state has specific rules and laws.
In this article, we will cover the New York tiny house laws, so you are aware of all you need to know about building a backyard guest house or working on those shed house ideas without legal trouble. So let's read on to find out!
Types of ADUs to Know
In the bustling state of New York, unlocking the potential of your property through ADUs is not just a possibility; it is appreciated by New York ADU law. In this comprehensive guide, we'll delve into ADU permits, ADU requirements, and ADU building requirements, providing you with the knowledge you need to navigate the world of accessory dwelling units in the Empire State. Whether you're a homeowner looking to expand your living space or an investor seeking opportunities, understanding these key elements is your gateway to success.
Conversion ADU: A conversion ADU is created by converting an existing space on the property, like a garage, basement, or attic, into a separate living unit. Conversion ADUs are a popular option for homeowners who want to add an ADU to their property without having to build a new structure.
Attached ADU: This kind of ADU is connected to the main house. Attached ADUs can be constructed as an extension of the main house or as a separate building that is attached to the main house. The attached ADUs are a good option for homeowners who want to keep their ADU close to the main house for convenience or security reasons.
Detached ADU: This is a standalone building apart from the main residence. Detached ADUs may be constructed anywhere on the land, provided that they adhere to any applicable municipal setback regulations. For homeowners who require a bigger ADU or who wish to provide their ADU occupants more solitude, detached ADUs are a viable alternative.
Junior Accessory Dwelling Unit (JADU): A Junior accessory dwelling unit is a small ADU that is located within the main house. JADUs are typically limited to 800 square feet in size. JADUs are a good option for homeowners who want to add an ADU to their property without having to build a new structure or who need a smaller ADU for a single person or couple.
Accessory Dwelling Unit New York State Laws
Small houses in New York, also known as accessory dwelling units or ADU, are legally allowed. While this is excellent news for people residing in New York and planning to work on guest house plans, you should also know that New York is the least friendly state of the USA regarding New York State multiple dwelling laws. However, it is also essential to understand that the strictness of these laws is to ensure the safety of the building and the residents. Below we have listed the modular ADU laws in New York State that tiny home builders should know of.
Ceiling Height
The first law for a tiny home in NYC regards the ceiling height. The state has justified a minimum size for the unit to be allowed to be built and pass as a living or rental property.
The law states that the minimum ceiling height should be 6 feet and 8 inches for the hallway and bedroom.
And when it comes to bathrooms and kitchens, the ceiling height requirement is 6 feet and 4 inches.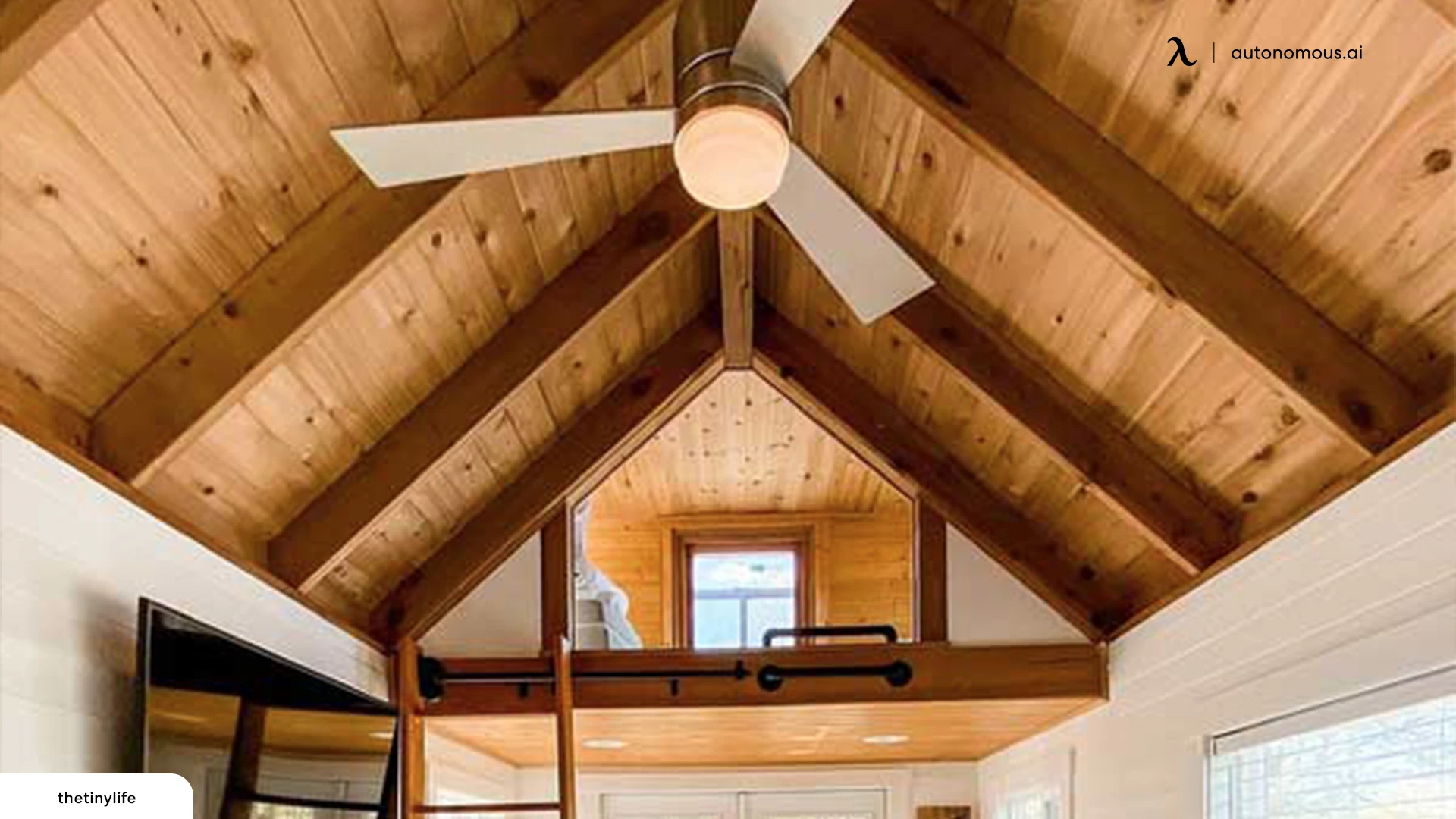 Minimum Size
Besides ceiling heights, the minimum size requirement is also crucial to know before building a second property in your backyard.
For a structure to classify as ADU, the minimum space requirement is 200 square feet, while the maximum space limit is 1500 square feet (If you are planning a three-bedroom living space).
But if the secondary unit you add is attached to your home, the maximum space limit becomes 50% of the primary residence but at most 600 square feet.
While there is no strict restriction regarding building a tiny house from scratch or purchasing a built-in, many well-known retailers deal in small homes and offer readymade ADUs to be installed. Autonomous ADUs also come equipped with all the facilities as well as compliance to New York City's zonal laws.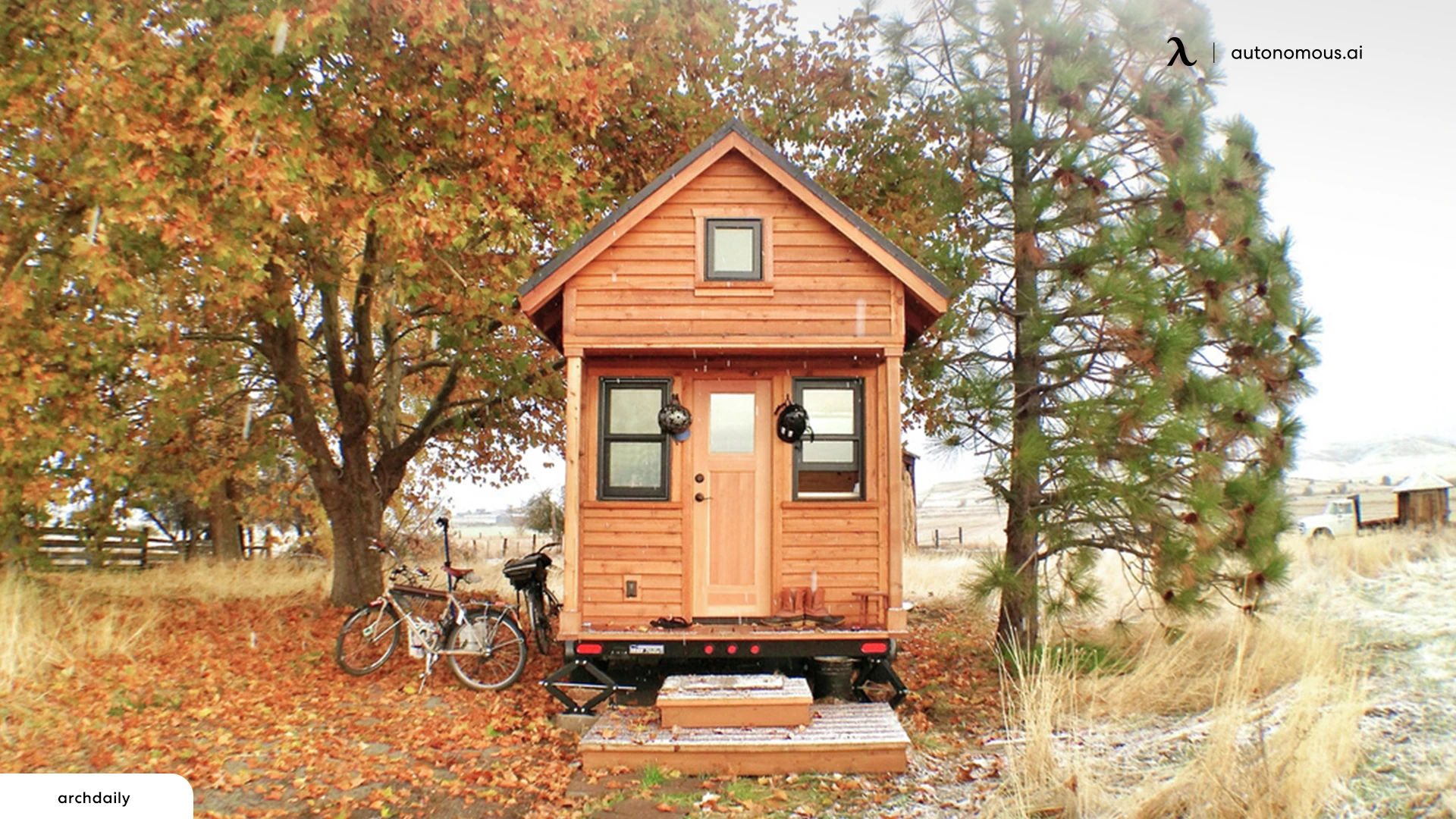 Lofts
In New York City, many lofts are residential spaces for families. These lofts are cozy, affordable, and easy to maintain. Regarding lofts in New York, there are separate laws for them.
For a loft, the minimum floor area needs to be 35 square feet.
Secondly, the loft should be 5 feet horizontally in all directions.
The lofts should also have only certain approved types of the entrance. Stairways, ship ladders, or any tread method can enter a loft.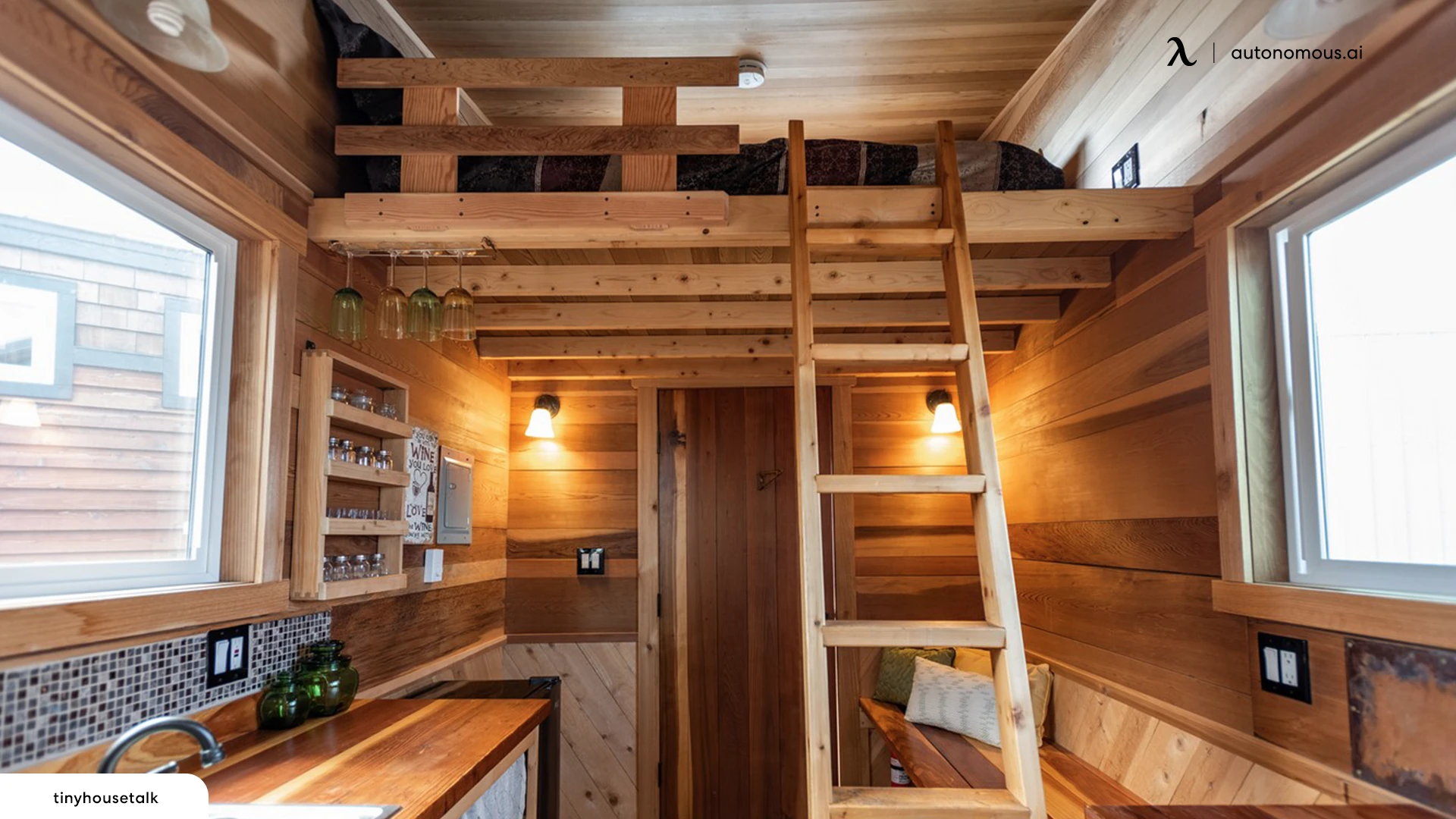 Intended Property Use
It is also important to remember that the official intended use of the home as a primary dwelling can affect the minimum dimensions of your home's build. Also, intended use will affect the selection of a site that is in a residential area. Zoning regulations are more lenient if you want to use it as a secondary residence on a primary property.
Safety Laws - Fire Safety
Regarding safety laws for a secondary residence in New York or even for multiple dwelling law NYC, it is essential to know that safety laws are strict for everyone. And failing to abide by them can cause blockage of your property. Hence before selecting the correct type of small house kits, it is integral to know that fire safety laws demand your secondary unit to have a minimum of two fire exits.
Portable Tiny House
Portable tiny houses on wheels are relatively common in New York. These houses are also known as recreational vehicles and are used as an extension to a primary home for home office purposes or a prefab guest house. A tiny vehicle house can also be used as a granny shed.
Building a house on wheels is subject to less stringent regulations than residences on foundations. If they adhere to the standards for development, carriage houses in residential zones are legal in some counties. These buildings should be 10 feet from the main house and not taller than three floors.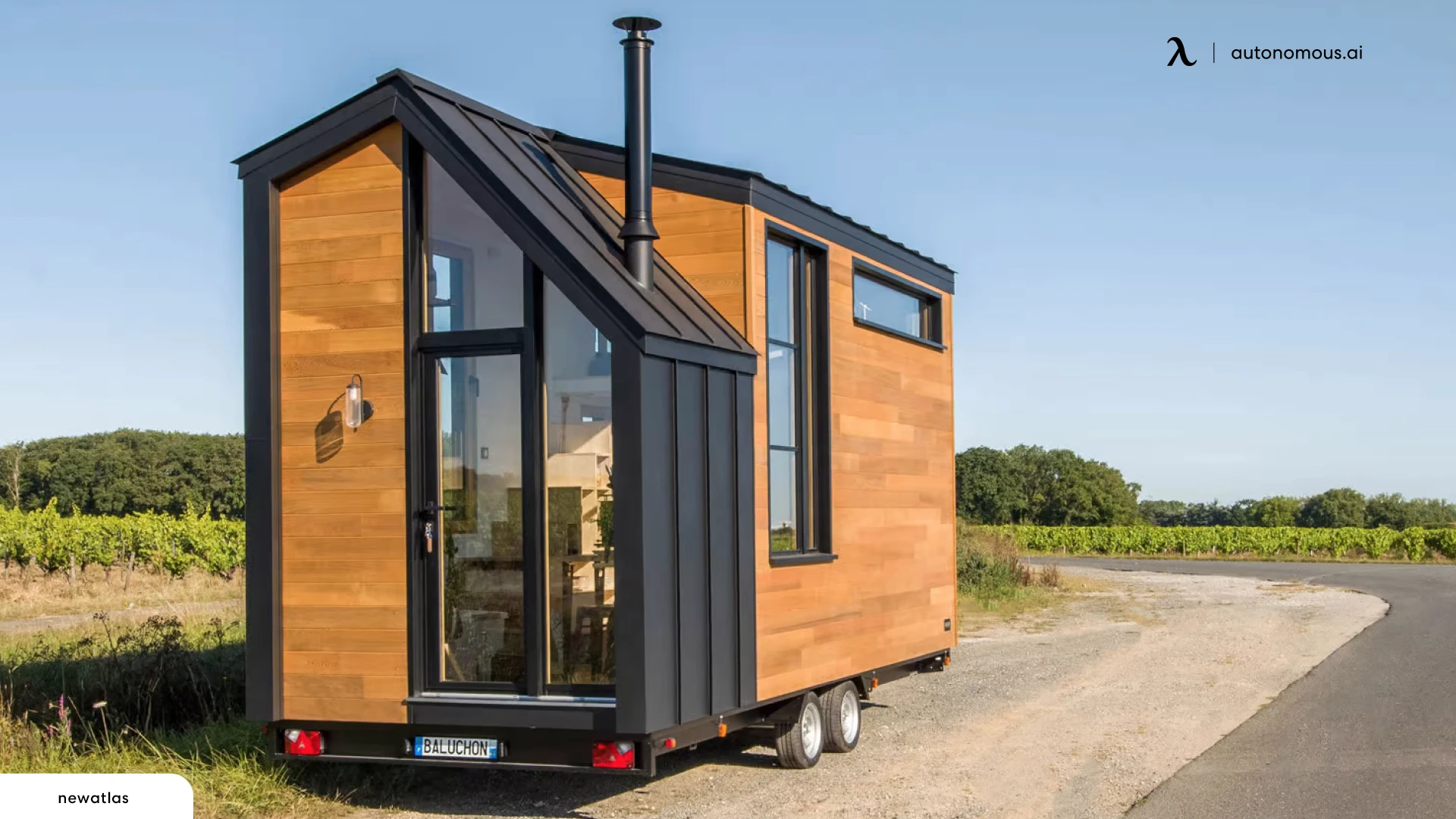 ADU Parking Requirements
No parking spot will be required for your ADU, and you won't need to replace the off-street parking if you convert a garage, carport, or other parking structure to an ADU.
Rental Laws
The main reason many people are building a secondary unit in the form of a tiny house in the backyard is to generate some passive income. But when it comes to rental laws for a secondary unit, the rule states that you can only rent the property for up to 30 days minimum. This means that ADUs or secondary units cannot be used as Airbnbs or short-term residences; instead, they are only allowed to have long-term rentals.
New York ADU Requirements
The setback requirements for ADUs in New York vary depending on the type of ADU and the municipality. However, some general rules apply to all ADUs.
Detached ADUs must be set back at least 4 feet from the rear and side property lines.
2nd Story ADUs must be set back at least 5 feet from the front property line and 4 feet from the rear and side property lines.
Homeowners should contact their local building department to learn more about the specific setback requirements for ADUs in their area.
Permits and Fees For New York Accessory Dwelling Units
New York State Assembly Bill A4854 makes it easier and more affordable to build an ADU in New York City.
Permits: Under the new law, New York City will issue permits for ADUs on approved lots "ministerially," which means that city planners must follow state guidelines and cannot individually interpret the rules. The city must approve or deny plans within 60 days of receiving the application.
Fees: Fees for ADU permits will not exceed $1,000.
Utility connection fees: The new law also sets important limits on utility connection fees for ADUs. Utility connection fees must be proportionate to the burden of the unit on the water or sewer system, based on either its size or the number of its plumbing fixtures. This means that cities cannot hinder ADU construction by charging unreasonably high utility connection fees.
These changes will make it easier and more affordable for homeowners in New York City to build ADUs. ADUs can provide homeowners with a source of additional income, and they can also help to increase the supply of affordable housing in the city.
Understanding the Plus One ADU Program
This new and remarkable program is a New York State initiative that provides grants to low- and middle-income homeowners to build or upgrade ADUs on their properties. The program is designed to increase the supply of affordable housing in the state.
The program is open to partnerships between subsidized housing organizations and local governments. Grantees will use the money to find middle class homeowners who are interested in building or repairing an ADU on their property and help them through the process. They will also be in charge of the project's planning, development, and completion.
To be eligible for the program, homeowners must own and occupy their primary residence and have a household income that is below 80% of the area median income.
This welfare program is a great opportunity for homeowners to build or upgrade an ADU on their property. ADUs can provide homeowners with a source of additional income, and they can also help to increase the supply of affordable housing in communities.
Frequently Asked Questions
What is an Accessory Dwelling Unit?
An accessory dwelling unit or more commonly known as ADU is a secondary building either built on a foundation or wheels that share the same land as the primary home. The purpose of an accessory dwelling unit is to have a source of passive income or to increase the living space. ADUs are also famous for home offices, a room for an elderly parent or a child who has turned 18. Also, ADUs cannot be sold or bought independently of the primary residence.
Is Tiny House Legal in New York State?
Yes, tiny houses are legal in New York City, and in many areas, you can quickly build or get a small home built in the backyard. These tiny homes are known as ADU or accessory dwelling units.
What Happens to a Tiny House Built without Compliance with Laws?
The tiny house laws in all states of the country, let alone New York, are designed to provide everyone with safe and secure living spaces. You risk fines and penalties if you construct a tiny house violating the zoning regulations. Often, the city will be able to condemn your building and bring legal action against you, and some may even insist that you completely demolish the structure.
Is ADU legal in New York?
Yes, ADUs are legal in New York State. The New York ADU law was passed in 2019 and took effect in 2022. The legislation facilitates the construction of accessory dwelling units by defining statewide minimum criteria for units  and preventing the imposition of extra limitations by municipalities.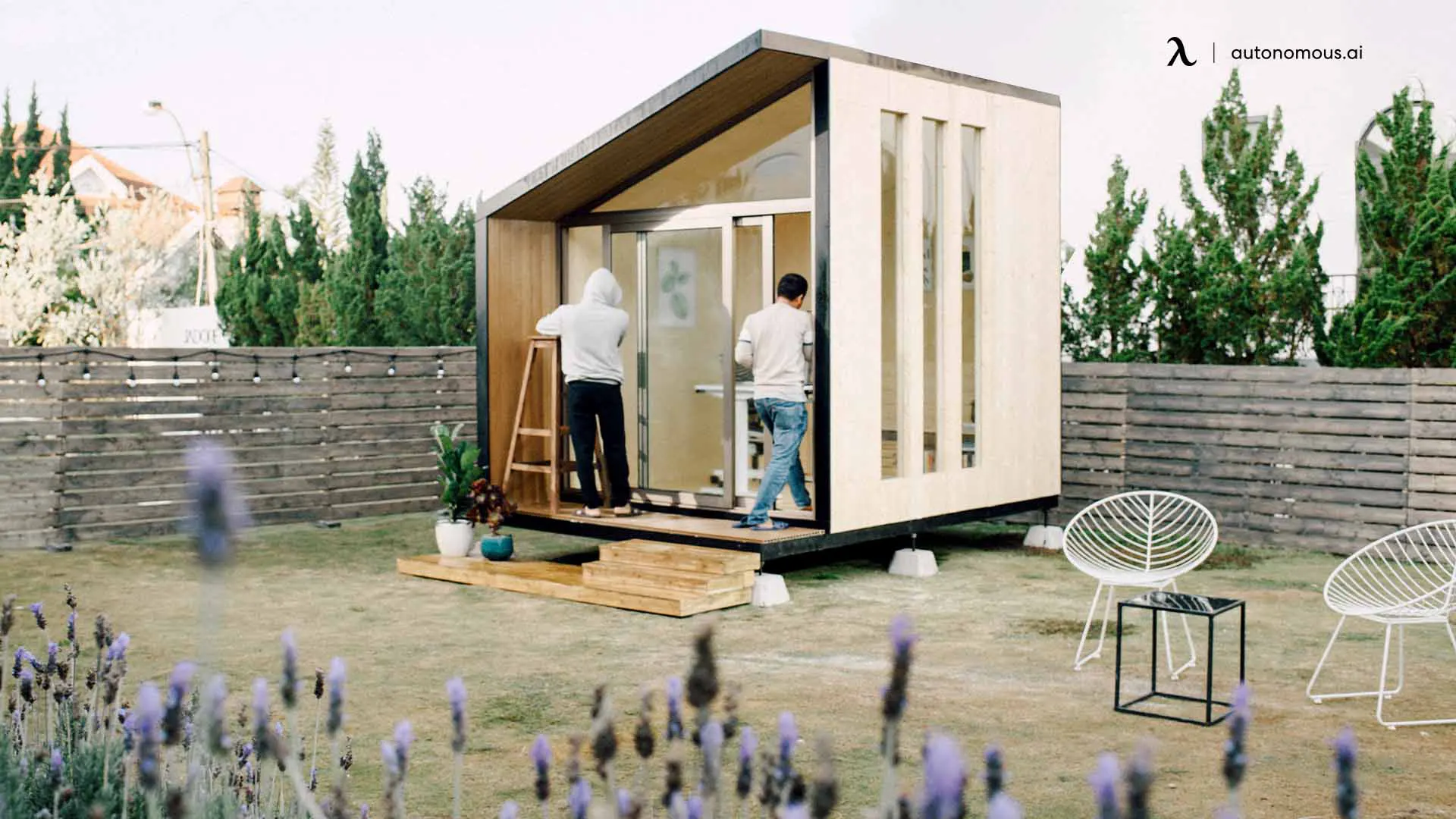 How can I join the Plus One ADU program?
This offer solely exists for economically disadvantaged homeowners. Eligibility includes owning and occupying your primary residence with a household income below 80% of the AMI. Partnerships with non-profit organizations and local governments are eligible.
How do I get started building an ADU in New York?
Begin by contacting your local building department for specific requirements and permits. Consulting with an architect or engineer for design and code compliance is advisable - budget for permits, materials, and labor.
Building an ADU in New York can be rewarding, offering additional income and contributing to affordable housing solutions in your community. For more details and personalized guidance, consult your local authorities and professionals in the field.
Conclusion
The ADU landscape in New York is changing as a result of programs like the Plus One ADU initiative, affordable fees, and simplified permitting procedures. For homeowners and investors looking to maximize property potential while assisting in housing solutions, it is essential to understand the different types of ADUs, the requirements, and the resources that are available. As you begin your ADU journey, keep in mind to consult local authorities, abide by regulations, and take into account the advantages ADUs can bring to your neighborhood and your property.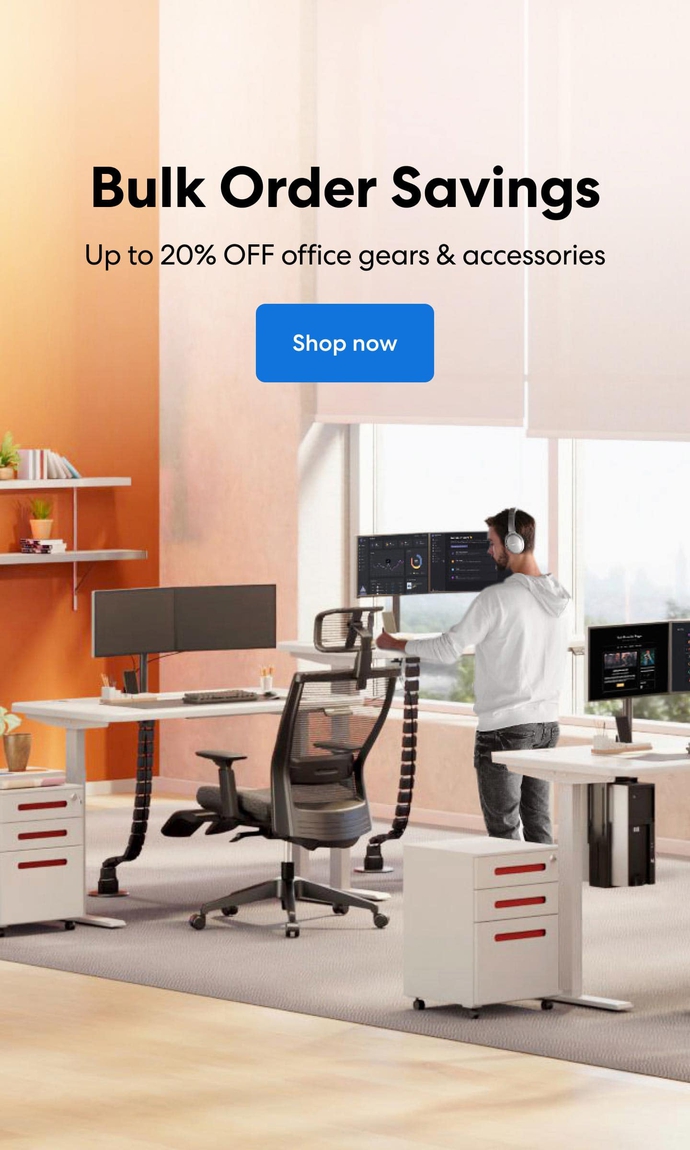 Subcribe newsletter and get $100 OFF.
Receive product updates, special offers, ergo tips, and inspiration form our team.