Deals on computer and gaming equipment have been prevalent on Black Friday since the dawn of the computer age. In fact, Black Friday monitor deals were so common that they arguably spearheaded the Cyber Monday movement, which is now a big deal. 
Well, buying a gaming monitor on Black Friday or Cyber Monday may still be the way to get the best deal of the year. 
Thanks to online shopping, finding good Black Friday computer monitor deals these days doesn't necessarily include running around town to find which shops have the best prices. Actually, we've already collected quite a few of the best monitor deals for this upcoming Black Friday. 
When is Black Friday 2023?
This year, Black Friday is going to take place on November 24th. That's a bit later into the year than in previous years. That's not the worst thing in the world, though, because many of the best Black Friday monitor deals are already active. 
Does it make sense to wait until the actual day to make a purchase? That's a question that anyone looking to buy a PC monitor this Black Friday would like to answer. Some deals may be a bit too good to pass up. Plus, there's no guarantee that some of these office accessories will be in stock on the official day. 
Choosing the Right Type of Monitor
Gaming monitor vs. regular monitor: which monitor type suits you best? Certain professionals will benefit from choosing a gaming monitor for their office space even if they don't play the latest colorful 4K game. With this in mind, we've divided our list of the top options between these two categories. 
These monitors are decent options, and some are currently going for very low prices. Potential buyers who are too eager to wait until the last Friday in November could still benefit from these Black Friday computer monitor options currently on sale.
Best Office Monitors
Many of these monitors may not provide the performance levels that the gaming options can offer. However, they tend to cost much less and could benefit people looking to create a 4-monitor setup or other multi-monitor designs. 
Dell UltraSharp U3421WE Curved USB-C 34-Inch Monitor
This curved monitor is one of those office monitors that can perfectly suit other needs. It comes in different sizes, which vary in price. The 34-inch version that we had a chance to look at "feels" a bit bigger because of that curvature. 
Thirty-four inches is one of those monitor sizes that allows you to play around with the setup. What we mean by that is that it's large enough for people looking to have only one monitor, especially if they use it for work. Any monitors in the 40-inch range may be a bit uncomfortable for the average office worker. 
The Dell Ultrasharp at 34 inches is just on the edge of where you can create a 2-curved monitor setup if you want to. It will be quite a sight to look at, particularly as you get used to dealing with two large monitors. People who work in digital design fields or architecture may be able to get the most out of a setup with two of these. 
Currently, Dell is offering a 25% discount on these monitors. Does that qualify this option as one of the best monitor deals for Black Friday? The total price for the monitor is under 700 dollars, which may still be steep for some people, but it is a decent all-around option.
Acer KB272HL Hbi 27-Inch 1920x1080 75Hz Monitor
Acer has always been a brand that's known for lower-cost computer equipment. This means that especially the laptops that the company sells can be a bit hit or miss. When it comes to these monitors, though, there's not a major durability issue to be concerned about.
The problem that we saw with this Acer KB272HL Hbi 27-inch monitor is that it's hard to get excited about it. People shouldn't even try to use this monitor for some of the newest games made to be played in 4K. The maximum definition that this monitor can safely process is full HD.
Why did this particular monitor make the list, then? The screen size is decent; a 27-inch monitor can be more than enough for most workers to feel comfortable. There are many other options that we looked at within the same size ratio, so there must be something else, right?
To be completely honest, the price of this product is what makes it appealing. These monitors go for around 180 dollars. This makes them a very decent option for companies that need to buy multiple monitors to set up an office. The resolution and the overall quality of the monitor are good enough.
HP 27"IPS Full HD (1920 x 1080) Micro-edge Monitor
The thinner frame is the biggest difference that most people will find between this monitor and the one by Acer. This allows the screen to look wider than the one on the Acer monitor. Is that feature enough to pay almost double the price for this HP monitor? 
That's not the only difference between the two models, but when you go down the list of the assets this HP version brings to the table, it's a bit like splitting hairs. 
What this HP monitor may have going for it is the fact that a more respected brand makes it. HP isn't necessarily the premium brand it used to be, but it doesn't carry the stigma of being a low-quality brand that Acer might. 
This monitor has anti-glare capabilities and can be connected to any device through an HDMI cable. The Acer option actually features dual compatibility with HDMI and VGA connectors available. 
This HP monitor will technically be a bit more durable and may provide a clearer picture than some of the lower-cost options available. The price tag of around 330 dollars prevents buyers from spending too much money while providing decent results.
SAMSUNG 34" Class Flat LED Ultra WQHD Monitor
Another widescreen option that could be a great asset for many different professionals. It may not have the curvature of the Dell monitor we also looked at. Since it's a wide-screen monitor, it can serve as a vertical monitor, especially if you can hook it up to a monitor arm.  
The screen can reproduce images in ultrawide HD as well. Apart from these features, the price tag is another element that makes this option attractive. It sells for around 320 dollars and could go lower during the Black Friday deals. 
Samsung is a well-known brand that makes decent computer equipment. Even though this monitor may be one of its better value options, it doesn't mean that it's not a quality item. Durability should not be an issue with this model because of this.
Best Gaming Monitors
Gaming monitors can usually reproduce images in a higher definition than most popular office options. Ironically, there are still decent alternatives within reasonable price ranges. It's important to remember that the monitor won't be able to solve graphic card issues when the users want to play modern games.
AOC G2 Series C27G2
Very few options on the market today will be as great to create the best dual monitor setup or even a three-curved monitor setup as this model from AOC. The curvature on the screen allows it to connect naturally to two other identical models. If done right, it will look like a large, wide screen instead of three separate ones. 
The price tag of this gaming monitor also makes it one of the more popular options available. It's priced right around that 200-dollar mark. That means you'd only have to invest around 600 dollars for the full setup.   
It has a 27-inch screen that could be on the small side for a gaming monitor. If there's an argument against this option, it would have to be that it may be a small monitor for people who want an over-the-top gaming experience.  
Another thing that some people may not like is that it won't reach 4K resolution. This is a real problem for many of the options we looked at. Most of the modern games are capable of producing a 4K output. It's a bit of a letdown to not have the equipment to run the game in its full glory.
Asus TUF Gaming VG27AQA1A
Asus is another brand that's overall well-known as a computer hardware manufacturer. Anyone who may have been having durability questions regarding this Asus TUF Gaming VG27AQA1A should know there are plenty of used options on sale.   
When you see a lot of used items on sale, it typically means that the make or model has quite a long lifespan. What worried us the most, though, is that the price tag on a new model is around 350 dollars. Is this Asus monitor, which also features a 27-inch screen, worth 150 dollars more than the AOC alternative? 
Asus promises that this monitor features a 170 Hz refresh rate compared to AOC's 165 Hz. Both options may have trouble with some heavier new games, even if the advertising says they won't freeze. 
Another thing that we want to point out is that this is a completely flat screen. It doesn't feature the curvature we saw in the previous model, making that one better for building a multi-monitor setup. We'd be okay saying that this Asus monitor is a better buy as a stand-alone gaming monitor. 
The price, though, keeps us from saying it's one of the top Black Friday deals of the year. That's pretty much where we stand when comparing these first two gaming screens. As we move forward, this Asus model may not necessarily fare well against some of these upcoming options.
Acer Nitro XV271 Z
Acer also builds gaming hardware. Does it feature the same bad reputation as some of its other products? That comes down to what your previous experience with the brand has been. We'd have to say that the Acer Nitro XV271 Z passes the first eye test.
The monitor features a very thin frame that helps create a more immersive experience. This is another 27-inch screen model. Where it promises to stand out is with its much higher refresh rate. The Acer Nitro has a refresh rate of 390Hz. Ideally, this option won't freeze or blur up at the rate the previous two options will.
These monitors are currently on sale for around 280 dollars. It's pretty clear that the Asus option is a bit overpriced for what it brings to the table. Even if the Asus alternative was more energy efficient when talking about that price/performance ratio, the three options we've looked at so far leave it in the dust.
Full HD resolution is what you can expect to receive from the Acer Nitro. That, again, can be a bit concerning for some gamers. It's important to remember that we looked at monitors that were good deals for this upcoming Black Friday. This one certainly fits the bill.
Dell S2722DGM
If we're taking into account brand reputation, Dell Computers is perhaps the most well-known brand to appear on the list. As was the case with some of these other options, though, the name can mean quality for some, while others will second guess their purchase for the same reason.
There are a few things that we liked about the Dell S2722DGM. First, you can purchase a flat or curved version of the product for the same price. People looking to build a multi-monitor gaming setup will certainly appreciate that. The version we examined featured QHD (2560 x 1440) resolution. 
Dell also allows people to customize this screen in more ways than just having it be curved or straight. There's a lower-priced version of the monitor that provides just Full HD resolution, for example. The one we're talking about here is the 27-inch version to make the comparisons with the other options on the list fair, but that's also a customizable feature.
Is this Dell model a good deal at its current asking price? It's currently selling for around 300 dollars, which is within the price range of most of the other gaming options we looked at. The added resolution and the ability to choose a curved version allow us to make a good case for this monitor.
In conclusion, the Black Friday treadmill deals of 2023 offer fitness enthusiasts a golden opportunity to snag top-quality treadmills at unbeatable prices. From cutting-edge models with advanced features to budget-friendly options, these deals cater to a wide range of preferences and budgets. This Black Friday, don't miss your chance to invest in your fitness journey while saving big on the perfect treadmill for your needs. Happy shopping!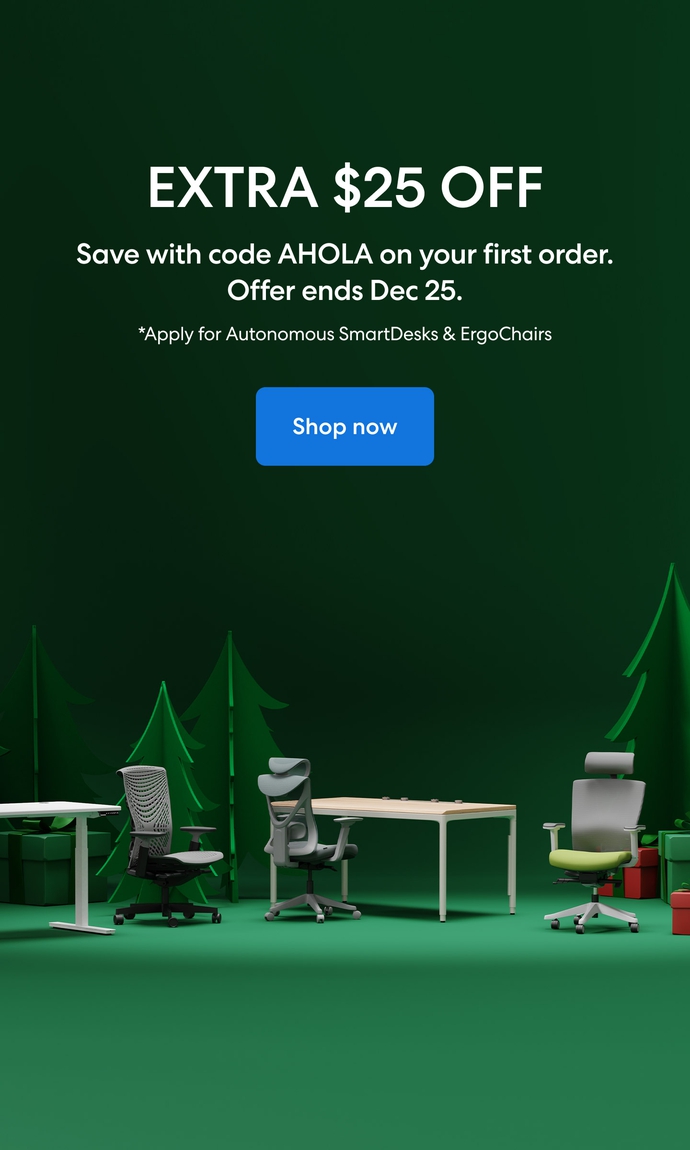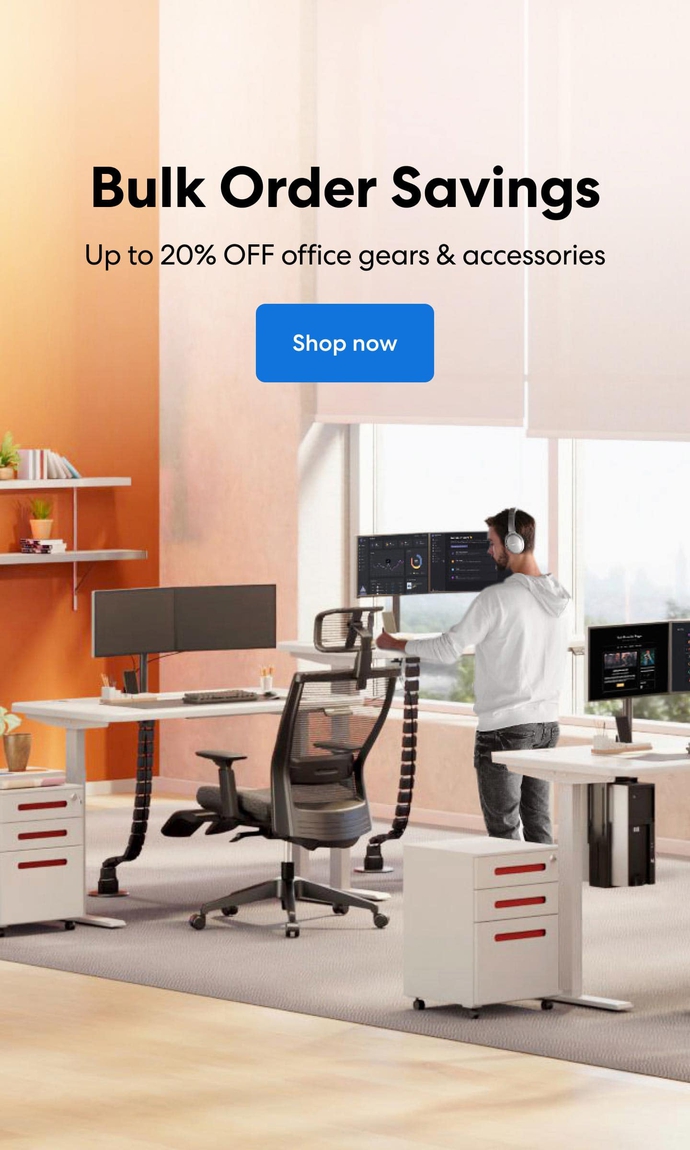 Subcribe newsletter and get $100 OFF.
Receive product updates, special offers, ergo tips, and inspiration form our team.