Smart Products
Top 10 Cabinet Desks That Provide Work and Storage in All-in-one

Autonomous
|
Aug 8, 2023
949 Views
These days, when shopping for an office desk, most of the talk is about finding the right ergonomic sit-stand desk. However, have you stopped to consider the need for adequate storage? If you choose the right cabinet desk, you can have both features on the same product.
At Autonomous, you will find a wide variety of desks with storage cabinets to choose from. Any one of these would be great additions to your home office. With ample storage, you can avoid working in a cluttered office because all your accessories and paperwork will have a place where they can be stored away.
If you are wondering what a cabinet desk is and why you would need one, read on and find the answers to all your questions.
What Is a Cabinet Desk?
A cabinet desk is simply a home office desk that has a lot of extra storage in the form of drawers, shelves, and cabinets. This extra storage space often means an office desk with cabinets is chunkier and heavier than a regular desk.
Sometimes, a desk with file cabinet compartments is combined with some form of overhead storage unit, in which case the whole thing will be called a desk plus hutch. A cabinet desk is a great option when you have plenty of paperwork and accessories and want to avoid office clutter.
What Are the Common Types of Desk Cabinets?
There are many different designs of cabinet desks. Some come with added features, such as when having a computer desk with keyboard tray additions. The type of desk with storage cabinet additions is often defined according to the features it has, such as:
Desk and hutch – it comes with overhead storage
Executive desk – usually has a couple of cabinets and is often L-shaped
Hallway desk – can be long with shelf compartments to display books
Pedestal desk – has shelves and drawers that act as the desk's legs
Corner desk – designed to be fitted in one of the corners of the office
Standing cabinet desk – comes with a lift mechanism to adjust the height of the desk
Where Is the Best Place for a Cabinet Desk?
The best place to set up your cabinet desk largely depends on the type of office you have, and the kind of desk setup you are going for. There are a lot of things to consider, so what might be best for one office, may not be the case for another.
It is important to carefully consider the layout of the office before you decide which of the following places would be best for your cabinet desk:
Middle of the Room
This is by far the most common place you are likely to find a desk in a modern office setting. Placing your desk in the center of the room has many advantages, such as allowing you to sit within easy reach of everything you need. It also helps to make your desk the centerpiece of the room, which is great if you happen to have a great-looking desk.
In the Corner
If you have a relatively small office, you cannot afford to place your desk in the center, otherwise, it will take up all the space. It would be better to buy a corner standing desk and place it in one of the corners where it will be out of the way and give you space to move around.
Along the Wall
Some offices are a bit long and narrow, in which case, the best place for your desk would be along the wall. There are long desks available that are designed for that very purpose.
By the Window
If you are lucky enough to have a well-lit office that has a great view outside, why not make the best of it by placing your desk beneath the window? With the right desk, such as a glass-topped cabinet desk, you can maximize the effect of the natural light and give your office a great look.
By the Power Supply
You can reduce the stress of trying to come up with a good way to handle cable management for desk accessories by placing your desk as close to the power supply as possible. This way, you will not have cables crossing the office floor and causing a tripping hazard.
Top 10 Cabinet Desks to Buy in 2023
Shopping for home office furniture is not nearly as difficult as you might think. All you need is to find a reliable supplier with a wide range of options to choose from. In that regard, you should consider shopping at Autonomous.
The following are some great options for a desk with cabinet drawers:
1. Techni Mobili Rotating Multi-positional Modern Desk
One of the most unique office desks with cabinets that you will ever find is the Techni Mobili rotating multi-positional modern desk. The most exciting feature of this desk is its ability to be rotated into three different positions.
This means you have a lot more freedom when it comes to setting up your home office because your cabinet desk will fit in many different places and orientations. It is an ergonomic workstation that comes with two drawers, providing you with plenty of storage space.
2. Skyline Decor Carine Desk: Wenge Finished Wood
There is something very captivating about the wenge brown finished wood used to design the Skyline Décor Carine desk. It looks like the kind of desk you can fit in any type of office. Made in Malaysia, this desk is absolutely breathtaking.
It comes with three drawers, so if your office generates a lot of paperwork, this is the type of desk with a file cabinet you need. The desk has silver knobs that provide the finishing touch to an already elegant desk with storage cabinet facilities.
3. Techni Mobili Home Office Computer Desk
Techni Mobili has done it again with yet another beautifully designed modern home office computer desk. If you are looking for a top-of-the-line desk with file cabinet compartments, consider this awesome option from one of the most reliable manufacturers on the market.
The tabletop is made of tempered glass sitting on a heavy-duty metal frame, while the rest of the desk is made with MDF. It has two drawers for extra storage, as well as a one-sided cabinet for storing files and folders.
4. FM Furniture Raleigh L-shaped Desk
Having a small office can make buying a good desk very difficult, especially if you are looking for a larger desk with storage cabinet facilities. However, one way around the problem is to invest in a corner desk, such as the FM Furniture Raleigh L-shaped desk.
This is the kind of desk that is just right for tucking away in one of your office corners while providing you with ample surface area and storage space. However, the cabinet desk is not reversible, so you will have to be sure it will fit in the corner that you intend to place it in.
5. Labelle Desk
It is very rare to find a standing desk with drawers when you are in the market for a good cabinet desk. However, the Labelle desk fits the bill perfectly. This is one of the best examples of a desk that gives you the best of both worlds.
On one hand, you have an ergonomic desk with adjustable height, on the other, you have an elegant office desk with cabinets for storage. If you are looking for a desk that is worthy of being the centerpiece of your office, this is it.
6. Bush Furniture Somerset 72W
Another rare desk design, thanks to its height-adjusting features, is the Bush Furniture Somerset 72W. With this desk, you can keep a good eye on your posture by regularly shifting from sitting down to standing up while working.
Somehow, this desk with cabinet drawers can do all that while still providing you with more than enough storage. You can choose between two options, one with a single set and another with twin sets of drawers. It all depends on the amount of storage you need.
7. Trio Supply House Classic Computer Desk With Multiple Drawers
As the name suggests, the Trio Supply House classic computer desk is a multi-drawer office desk with cabinets. In terms of design, the manufacturers of this desk with file cabinet facilities decided to keep things simple.
This is just a regular computer desk with three drawers and an under-table side shelf that is very handy when it comes to storing accessories that you need quick access to. You can choose between two color options, gray and wenge.
8. Madesa 53 Inch Computer Writing Desk With 3 Drawers
When setting up your office, it is important to try as much as possible to buy furniture that matches. If, for example, you already have a white file cabinet, perhaps a white desk with storage cabinets is just what you need.
The Madesa 53-inch computer writing desk is a worthy consideration. Other color options to consider are black and gray, both of which are modern colors for any office. With a length of 53 inches, the Madesa has more than enough space for two computers.
No paint finish at the back, so not suitable for the center of the office
9. FM Furniture Berlin Three Drawers Desk
With three spacious drawers to use, you will never run out of storage with the FM Furniture Berlin three drawers desk. The design looks very professional yet classic as well. This is the kind of desk with a storage cabinet that you buy when you are looking for a simple workstation that is perfect for a home office.
10. Trio Supply House Classic Office Desk with Storage: Grey
Last on this list of office desks with cabinets is the Trio Supply House Classic Office Desk with Storage. This desk differs from the other options in this article in that it is compact and serves for multi-purposes.
It is made from manufactured wood, which is a durable and easy-to-clean cabinet desk that will last you a very long time.
Need Storage? Get a Cabinet Desk
When you have a lot of paperwork, accessories, and other desk essentials in your office, one thing you will always worry about is storage space. However, with a good-sized cabinet desk, you can have all the storage you want, while still enjoying a great-looking office desk.
There are not that many places where you can find good-quality cabinet desks these days. However, at Autonomous, you will be spoiled for choice. Sit back and browse through the extensive range of awesome office desks with cabinets, and pick one that suits your needs.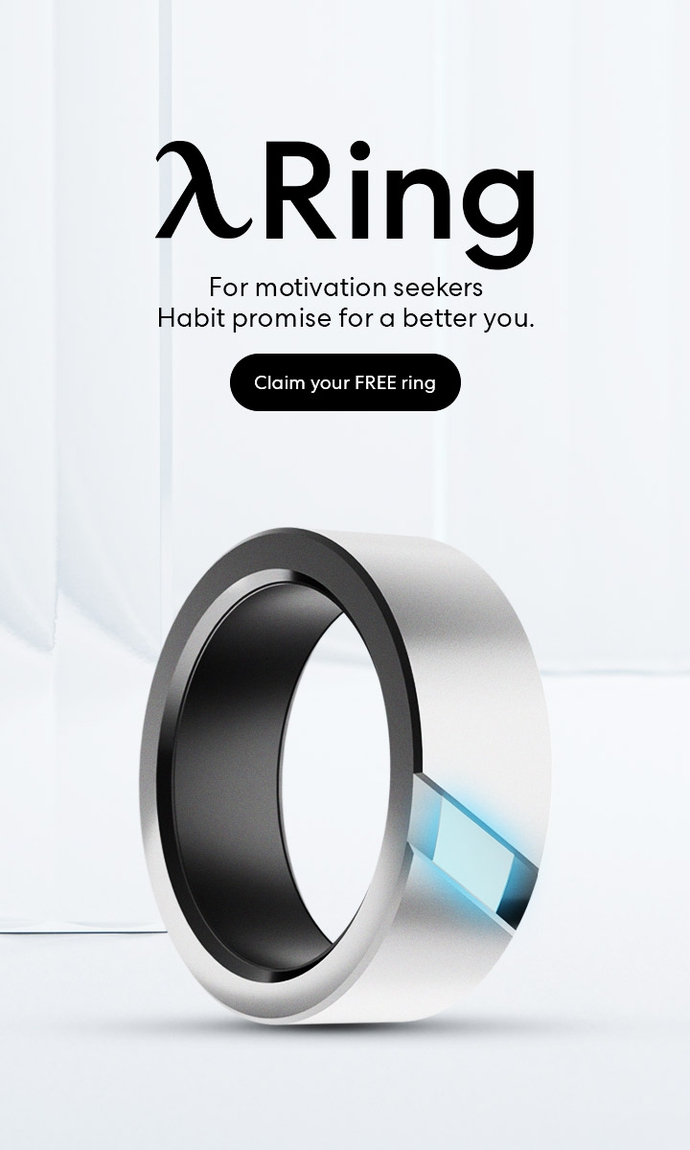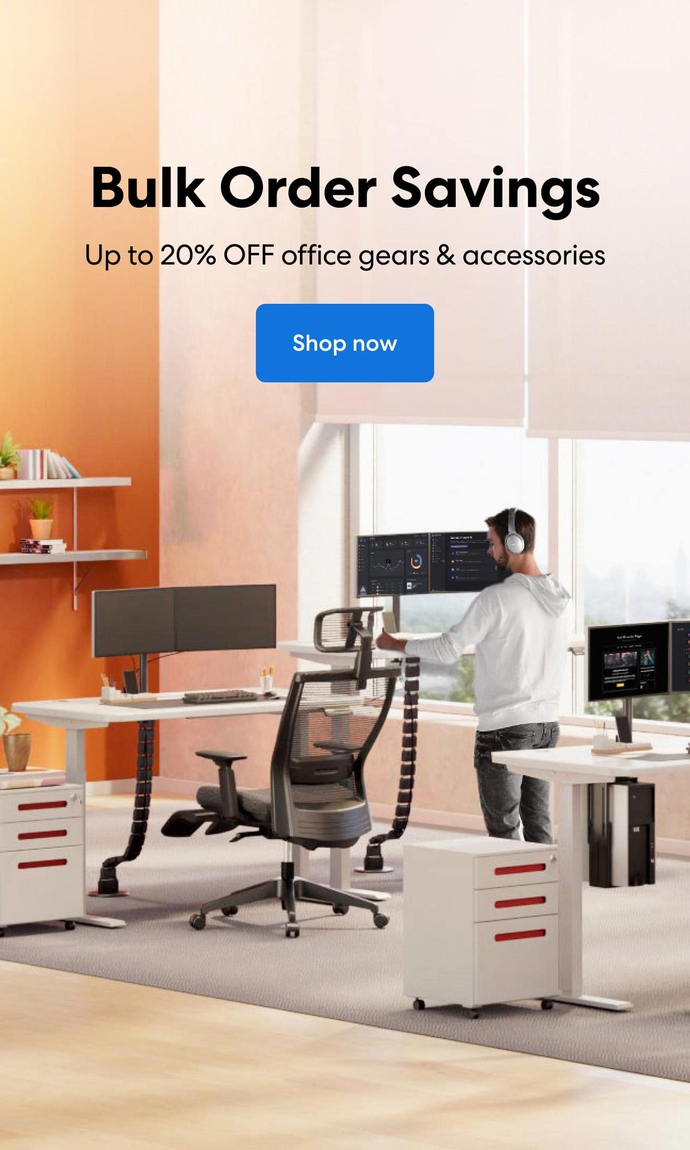 Subcribe newsletter and get $100 OFF.
Receive product updates, special offers, ergo tips, and inspiration form our team.