The type of furniture in your workspace describes you and your working attitude. Setting your own pace and avoiding redundant movement can help you achieve a better work-life balance and general mental health.  
Creating a comfortable work atmosphere, for example, can be challenging if you lack the necessary office equipment. A decent workstation makes working anywhere more comfortable and productive. 
Black is an excellent color for any office or home furniture you want. It works well in decor and maintains a level of class. Drawers also help you keep your desk surface clutter free. 
This article reviews some of the best black desks for your workstations. These have drawers that increase their storage capacity and promote document organization. 
The Best Black Desks Available on the Market
1. Aiterminal Ergonomic Electric desk: USB ports /4 memory height
Aiterminal's ergonomic black desk with storage has an adjustable height to fit different people.  
Its powerful electric motor does this smoothly and quietly, maintaining its noise below 50 dB. The home office desk with drawers can bear weights up to 132 lbs. and offers four height presets in memory to enable you to save a height level you like.  
There are three charging ports, one Type-C port, and two USB ports to enhance device connectivity. The embedded drawers add hidden storage to help you store your office desk items. 
| | |
| --- | --- |
| Top dimension | 23.62"D x 45.35"W x 46.3"H |
| Hidden pull-out drawer dimension | 20.7" x 11" x 1.52" |
| Height adjustment | 27.5" - 46.7" |
| Colors | White, Maple white, Black, Maple black |
| Materials | Glass, Stainless Steel |
| Weight capacity | 135 lbs |
| Warranty | 2 years |
2. Uncaged Ergonomics Glass SmartDesk: Drawer & USB ports
This modern desk with a glass top and drawers is excellent for all spaces. The material gives it a luxurious look that is excellent for offices and home studies. A smooth surface enables you to write, work, and study without problems.
You get two USB ports and one USB-C port in the front frame of the charging port. This is perfect for connecting your devices, such as tablets and phones.  
The two AC outlets below help supply power to your computer and other large devices on your desk. You can also find a storage drawer elegantly hidden under the desk.  
It provides a space for storing office items and helps keep the desktop clutter-free.  
Pushing a button on this black wood desk with drawers changes it from a sitting height to a standing level. This happens smoothly and quietly. 
| | |
| --- | --- |
| Top dimension | 23.7" x 45.3" |
| Height adjustment | 27" - 46.3" |
| Colors | Black |
| Materials | Steel, Glass |
| Warranty | 3 years |
3. EUREKA ERGONOMIC Standing Desk: Double Drawers and Hutch
Getting the Eureka ergonomic standing desk with drawers means you have a height-adjustable desk and in-built USB ports. These features create a unique environment that enhances working and gaming. 
This black desk with drawers has a human-centered design that provides a lot of space on the top for work. You can adjust the desk height to correct your posture and protect your eyes and neck. It makes your working day healthier. 
The electric motor that helps change the height works at a constant speed with the touch of a button, extending the desk from 29" to 48". This transition happens at low noise. 
You get drawers to increase your storage space and two built-in power outlets to supply power to devices such as your computer. There is also a wireless charger on the desktop that can power up your phones and some laptops. 
Top dimension
Classic Top: 47"W x 23.6"D
L Top: 55"W x 23.6"D
Slide-out drawers dimension
15.4"W x 10.6"D
Height range
29" - 48"
Materials
Steel, MDF wood
Colors
Gray, Walnut
Weight capacity
220 lbs
Warranty
5 years
4. Aiterminal Ergonomic Tempered Glass Desk: USB ports /4 programmable
The sit-stand ergonomic desk with drawers has a tempered glass top that makes it great for working and gaming. It has an adjustable height range between 27" and 46" with drawers for storing office items. 
Four memory presets help to adjust the height with one touch of the button. 
There are two Type-A USB ports and one Type-C port that can fast charge your devices. 
This standing desk with USB ports is a perfect add-on to the modern workspace. 
Dimension
Top: 45.3"L x 23.7"W x 1.6"H
Frame: 2.36"W x 27.1" - 46.3"H
Pull-out drawer: 20.7"L x 11"W x 1.52"H
Colors
White, Black
Weight capacity
132 lbs 
Warranty
2 years
5. FENGE Ultralong CompactDesk: Drawer and Bag Hook
An adjustable stand-up desk helps relieve work pressure by alternating between sitting and standing. It reduces back pain and promotes blood circulation.  
This desk is made from aluminum, iron, and particle board and can extend its height from 29.5'' to 48''. 
| | |
| --- | --- |
| Dimension | 47.2"L x 23.6"W x 29.5" - 48.2"H |
| Height range | 29.5'' - 48.2'' |
| Materials | Aluminum, Iron, Particle Board |
| Colors | Black & Brown |
| Weight capacity | 176 lbs |
| Warranty | 2 years |
6. Wistopht CompactDesk: Touchscreen Control & Wireless Charge Pad
Choose the Wistopht CompactDesk to set up an excellent small black desk with drawers for your office. It has four ports and a wireless charge pad that allows you to power up to five devices.  
The tempered glass of this black desk with drawers is a pressure-resistant material with attractive rounded edges for safety. It is also incredibly smooth.  
This desk's embedded touchscreen allows you to adjust the height of your workstation directly from the surface. With three customizable height settings, it remembers how you like to sit and stand.  
The double motor system lifts and supports up to 176 lbs., maintaining sound below 50 decibels. This means you can transition from sitting to standing without disturbing other people. 
Top dimension
45'' L x 23.1'' W
Frame dimension
23.6'' W x 27.9'' - 45.6'' H
Materials
Top: Tempered glass
Frame: SPCC steel
Colors
Top: Black, White
Frame: Black, White
Weight capacity
176 lbs
Warranty
Electronic control: 2 years
Table frame: 5 years
Top: 1 year
7. ApexDesk CompactDesk: Touchscreen Control & USB Charging Port
ApexDesk's Compact Desk has a lifting speed of 18mm/s and extends the desk height from 30 inches to 47 inches. It does this as quietly as possible.  
The frame has a beautiful white powder-coat finish and a unique structural design. You can assemble it in less than 30 minutes.  
It has a stylish touchscreen with five programmable buttons and three adjustable memory presets. These enable you to adjust the desk height on the desk surface.  
The desk has a press-lock drawer for files and office supplies, including a 2.4 amp USB Input at the side to charge your phone and other electronic devices. 
Dimension
47"L x 23"W x 30" - 47.7"H
Materials
Top: Solid tempered glass
Frame: Steel
Colors
Black, White
Weight capacity
130 lbs
Warranty
2 years
8. Northread Smart CompactDesk: Touchscreen & Chargers
Buying the Northread Smart Compact Desk gives you a stylish touch screen panel, an LED display, three memory height presets for quick height adjustment and a lock mechanism.  
Additionally, it has one USB and one USC input, two AC power ports with power plugs, and a magnetic desktop wireless charger. 
It uses a simple lifting mechanism to adjust the height from 27.9" to 45.6". The desktop has curved edges to add some aesthetic appeal to the furniture. 
Dimension
45"L x 23"W x 27.9" - 45.6"H
Materials
Top: Tempered glass
Frame: Solid steel
Colors
White, Black
Weight capacity
110 lbs
Warranty
5 years
9. Northread Standing Desk with Drawers: USB & Type-C Charging Port
This black office desk with drawers has a trendy panel for controlling its up and down movements. The LED display has four memory height presets for quick height adjustment and USB ports. These include three convenient USB charging ports (two USB Type-A ports and one Type-C).  
This desk has a lifting mechanism that provides seamless height adjustment from 27.2" to 44.9". 
| | |
| --- | --- |
| Dimension | 45.3"L x 23.6"W x 27.2" - 44.9"H |
| Colors | White, Black, Maple |
| Weight capacity | 130 lbs |
| USB charging ports | 2 USB Type-A, 1 Type-C |
| Warranty | 2 years |
10. Northread Glass Top Standing Desk: Drawer & USB Charger
The beautiful glass-top desk with drawers features a tempered glass tabletop, USB ports, and four memory height settings.  
It has an electric motor that enables height adjustment from 27 to 44.9 inches. This transition happens at a sound level below 50 decibels, making the desk one of the quietest available.  
Work in style on a modern tempered glass desk top finished with rounded edges for superior safety, comfort, durability, and elegance. 
Product dimension
45.3"L x 23.6"W x27.2" - 44.9"H
Drawer dimension
10.8"W x 18.3"L
Materials
Top: Tempered glass
Frame: Solid steel
Colors
White, Black
Weight capacity
130 lbs
Warranty
1 year
11. FM FURNITURE Tampa Computer Desk Two Drawers
The Tampa computer desk has everything you need for home study or work. A height of 29.4 inches provides enough legroom for very tall users. It also has a large tabletop that gives you more space for work.  
This black office desk with drawers is ideal for places with limited space because of its simple design. It has two roomy drawers to store your items and make them accessible. 
| | |
| --- | --- |
| Dimension | 17.7"L x 47.3"W x 29.5"H x 55.6 lbs |
| Colors | Black Wengue, Smokey Oak |
| Warranty | 1 year |
12. FM FURNITURE Tampa Computer Desk One Drawer
FM Furniture's multipurpose desk is an outstanding addition to your office or home. It provides you with an ideal workplace to make your life easier.  
The desk has a drop-down drawer for office items, making them easily accessible. 
Look no further if you want an office desk that fits any space, is lightweight, and adds a sense of luxury and elegance to your business. 
| | |
| --- | --- |
| Dimension | 17.7"L x 47.3"W x 29.5"H x 53.4 lbs |
| Colors | Black Wengue, Light Gray, Smokey Oak |
| Warranty | 1 year |
13. FM FURNITURE Louisiana computer Desk: with three drawers
This gorgeous office or home desk is ergonomic and does not take up more room than necessary. It is ideal for small spaces and excellent for people looking for simplicity in a product.  
There are three storage drawers for books, notebooks, papers, and other items, including a tiny shelf for desk accessories you wish to keep on hand for increased productivity. 
The Louisiana computer desk is timeless and meets your demands for remote activities and working from home. This black desk with storage, which is 29.5 inches high and 47.5 inches broad, has a simple design, which is ideal for small rooms.
| | |
| --- | --- |
| Dimension | 17.1"L x 47.4"W x 29.5"H x 59.3 lbs |
| Colors | Black Wengue, Light Gray |
| Warranty | 1 year |
14. Techni Mobili Computer Desk
The Techni Mobili L-Shaped Computer Desk features a spacious desktop in a curved boomerang shape.  
It has a built-in locking storage cabinet and a hanging file cabinet. Additionally, the curved legs are made of scratch-resistant powder-coated steel. 
Dimension
59''L x 55''W x 30''H
Material
MDF panels with a moisture laminate veneer, powder-coated steel
Color
Espresso
Weight capacity
Tabletop: 100 lbs
Drawer: 22 lbs
Warranty
5 years
15. ROCKPOINT Axes Desk with Keyboard Tray
The desk is made of non-toxic laminated particleboard and has enough space for you to work. It has a single side drawer that can store office supplies.  
A keyboard tray, with metal slides for smooth gliding, allows quick access to a keyboard and conceals it when you're not using it.  
There is an open cabinet space below the drawer with an adjustable dividing shelf that can bear up to 15 lbs. This shelf divides the space into upper and lower sections. It is ideal for storing and arranging books, boxes, and other items. 
Use the cabinet without the dividing shelf to hold a desktop computer tower or other bulky items. A cut-out slot in the back panel simplifies wire management.
16. Sauder Boulevard Cafe Executive Desk in Black and Vintage Oak
With this industrial-inspired executive desk from the Boulevard Café series, you can create a beautiful element in your home office or workspace. 
Its large surface has space for your laptop, folders, stationery, and other workplace necessities, even your coffee mug. Three full-extension drawers on the desk open and close on smooth metal runners. 
Two other drawers on the lower end can hold letter-size hanging files, making the desk suitable for all of your filing demands.  
It also has two lower open shelves for storing books and more documents.  
The robust, powder-coated metal frame is enhanced with perforated metal panels to add a unique touch to this lovely black desk with storage.  
This visually appealing desk, finished on all sides in black with a Vintage Oak accent, provides your office with an elite look and will make you feel like a top executive.
17. Bianco Contemporary Durable Viola Italian Carrara Writing Desk
The Bianco Contemporary desk has a large surface for office work and can bear up to 70 lbs. It is made from Italian Carrara marble and elm wood with a white finish.  
This bold marble writing desk with flared mid-century legs is a chic nod to the past but offers a fresh perspective to any modern space. 
It takes less than 30 minutes to assemble this product. 
The desktop and storage cabinet is made of heavy-duty engineered wood panels with a PVC laminated surface.
18. Sauder 408558 Edge Water Computer Desk
Sauder 408558 is a computer desk from the Edge Water series that will add traditional charm to your office. It has a large surface with plenty of room for all your office necessities, including your laptop, paper, favorite coffee cup, etc.  
This black desk with storage has two spacious drawers with smooth metal runners that open and close to enable you to store office supplies.  
The lowest drawer can handle letter or European-size hanging files for your vital documents.  
A hidden storage section behind the door features an adjustable shelf and space for a vertical CPU tower. This helps keep your desk surface clutter-free.
19. Essie Black Desk with Drawers
Get the Essie black office desk with drawers to increase your productivity. This simple desk space allows you to maximize movement and storage. 
There are three shelves and drawers that help to keep your work essentials organized.
20. HOMCOM L Shaped Corner Computer Desk Workstation
HomCom Contemporary computer desk adds efficient storage and style to your workplace.  
The swivel features of this home desk enable you to transform it into an L-shape or retain it as a stand.  
It has two work surfaces with space for a computer or laptop, including a place to write, read, or spread your documents.
The Bottom Line
The suggestions are the best if you want a black desk with drawers. They help you create an efficient workspace and add a classic look to your decor. You can check the markets if you want to find more.  
However, these will give you a fair idea of what to want when looking for compact office desks.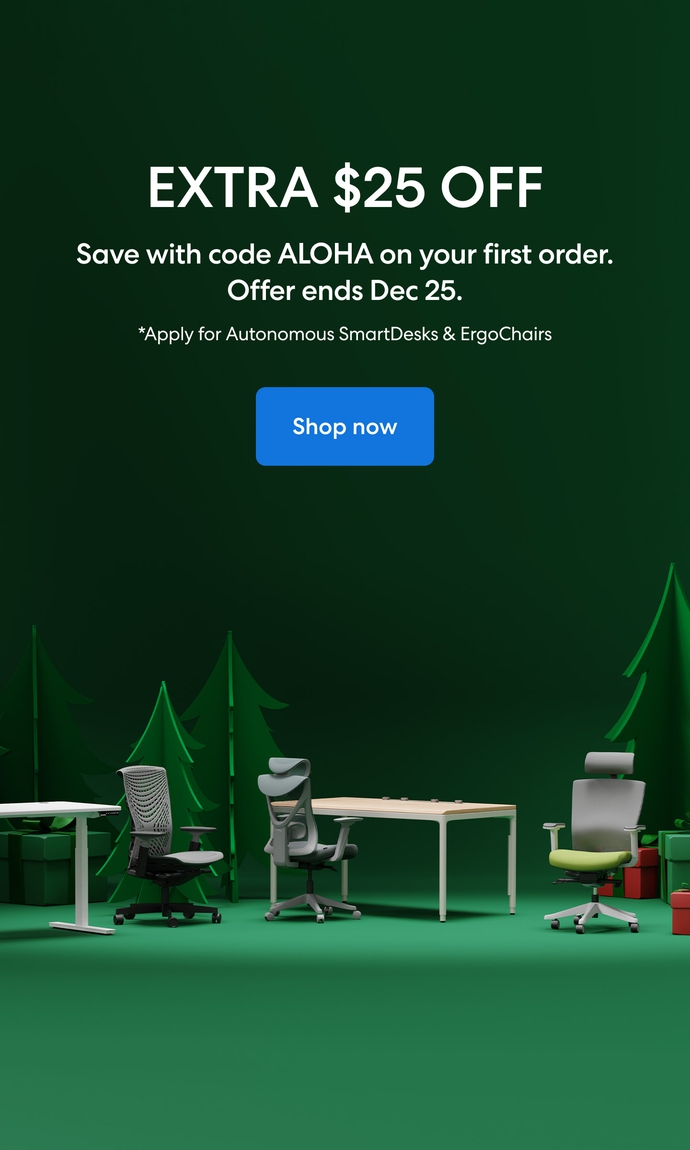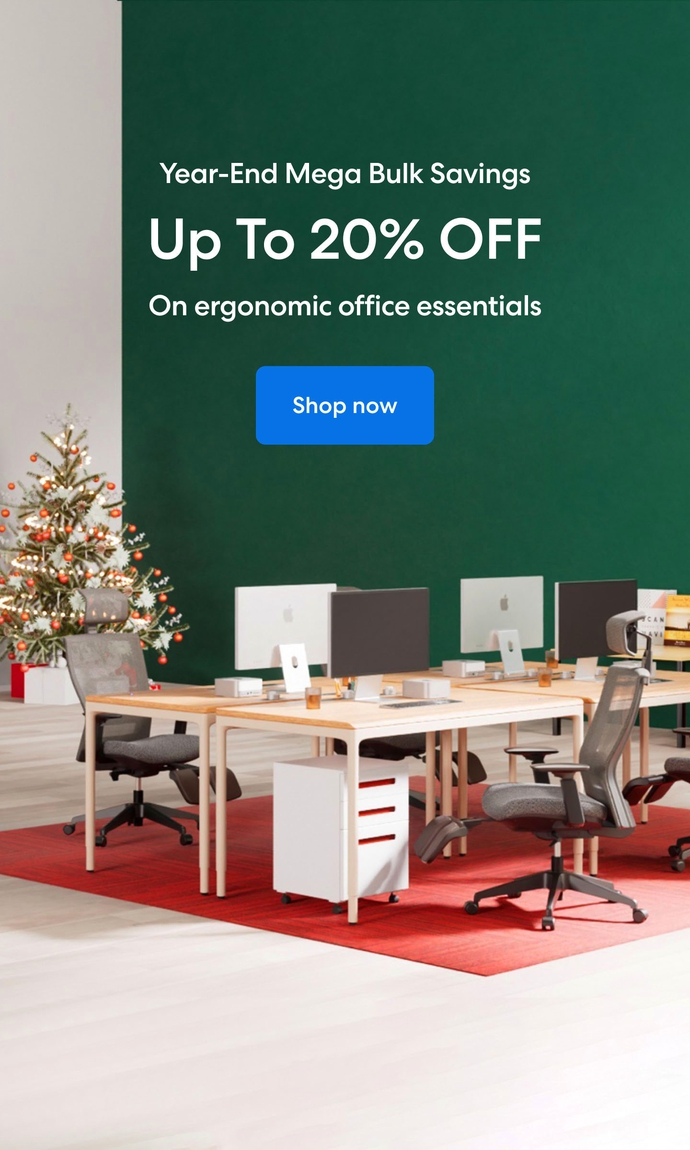 Subcribe newsletter and get $100 OFF.
Receive product updates, special offers, ergo tips, and inspiration form our team.